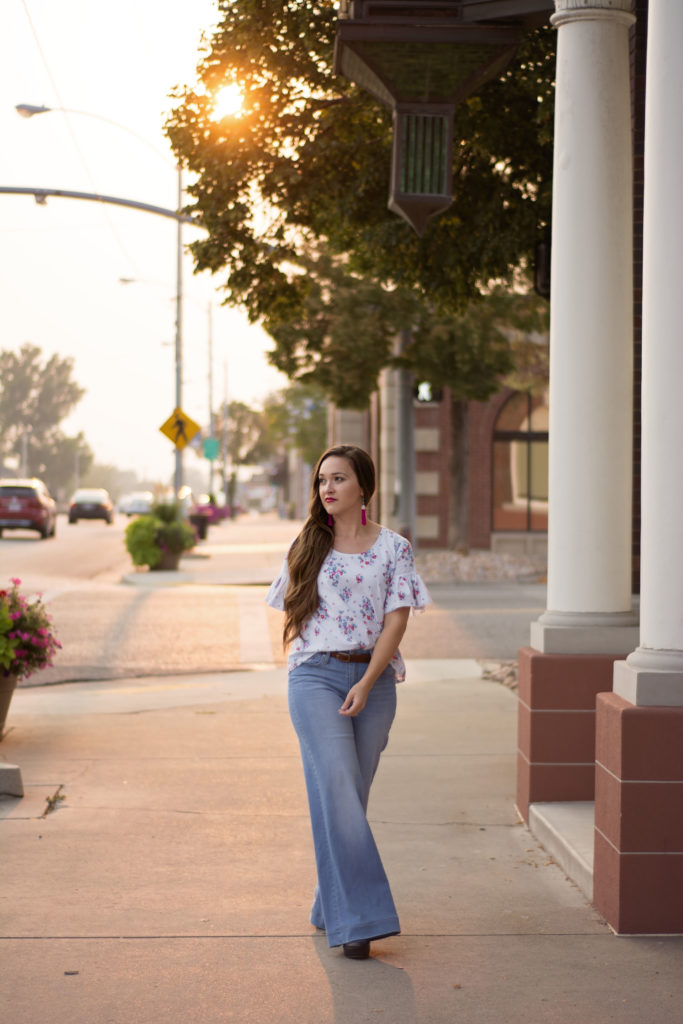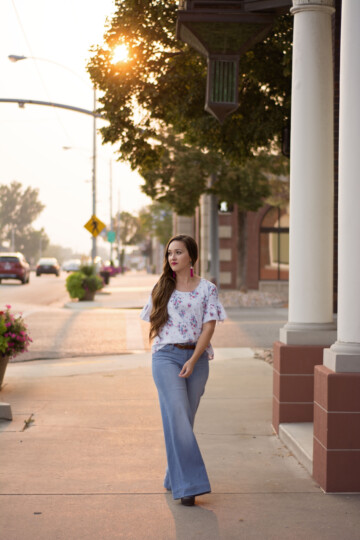 I've been swooning over this Blue Carolina fabric line ever since it released, so you can imagine my excitement when the designer of this line, the wonderfully talented Christopher Thompson, asked me if I would participate in his blog tour. Of course, I jumped at the opportunity because I already had a few things in mind to sew with this fabric.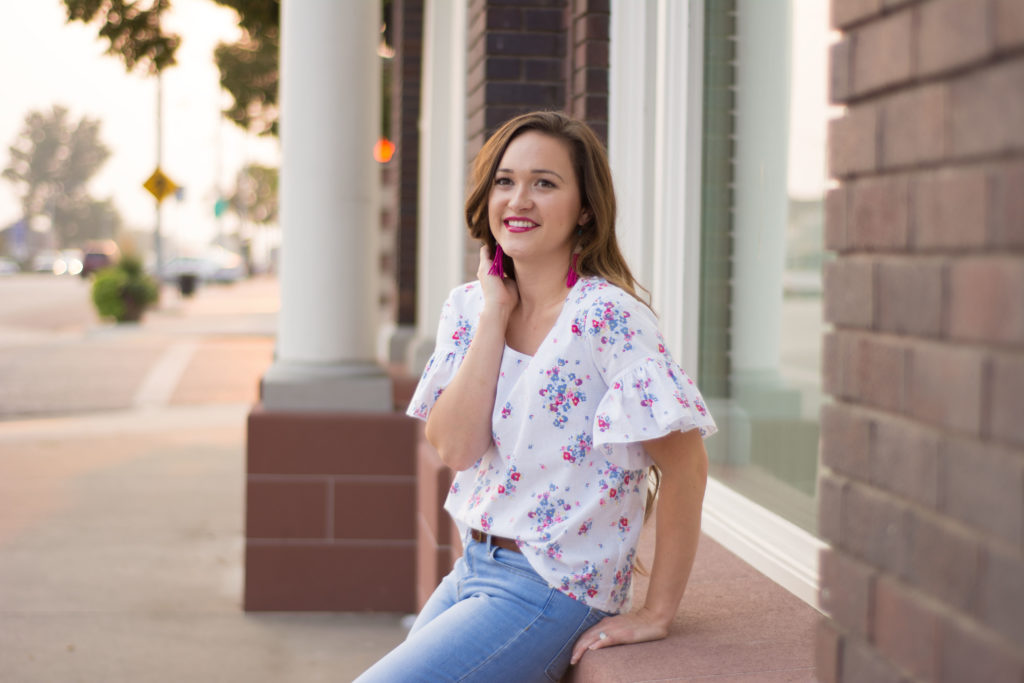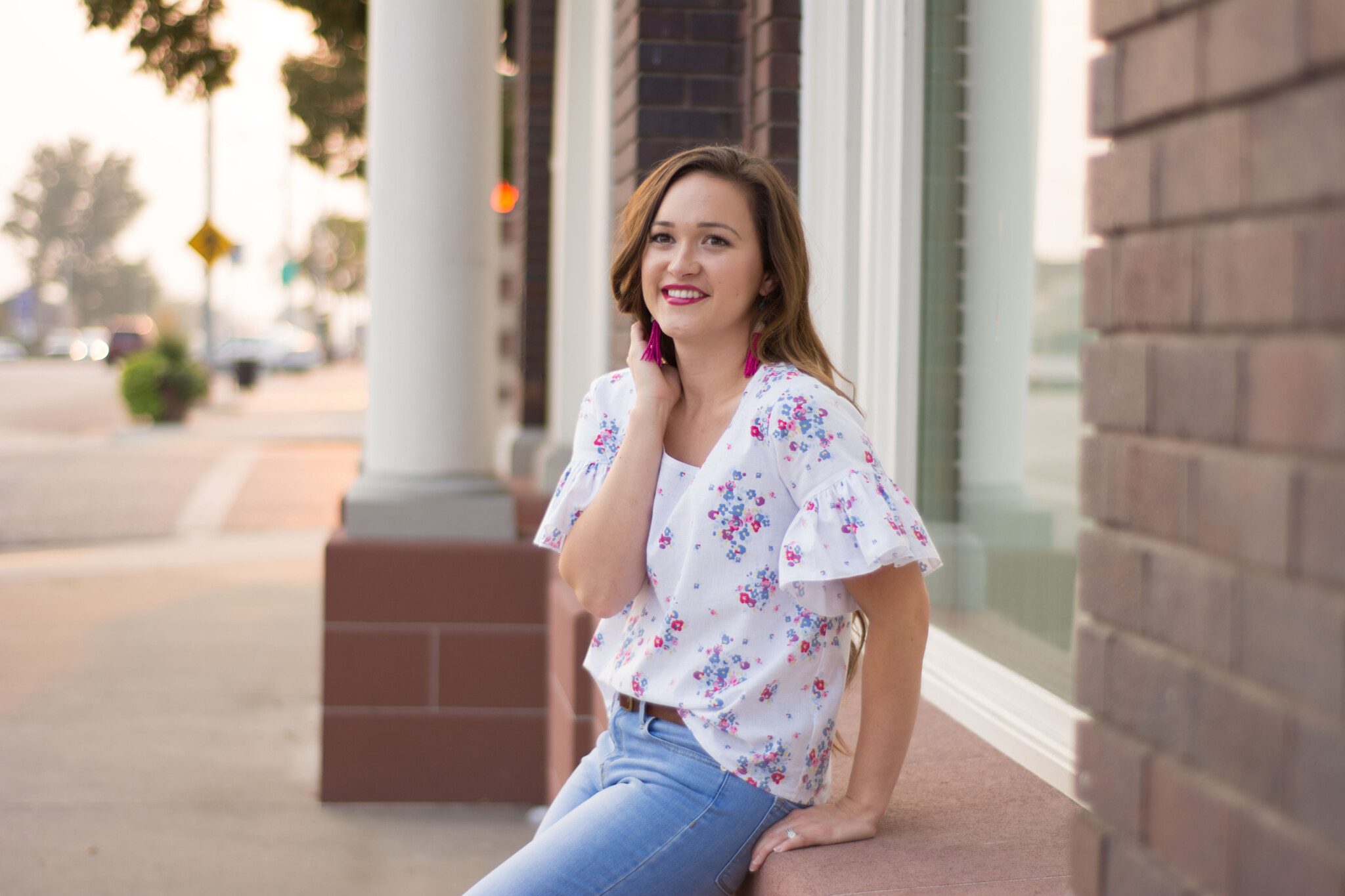 I knew I wanted to sew a top with this white floral fabric and since statement sleeves are all the rage this year I decided to do a bit of pattern hacking. I chose the Grainline Scout Tee which is a woven tee with a scoop neckline, cap sleeves and a loose fitting body. I really wanted to add a bit of drama to this blouse so I decided to add large statement gathered sleeves.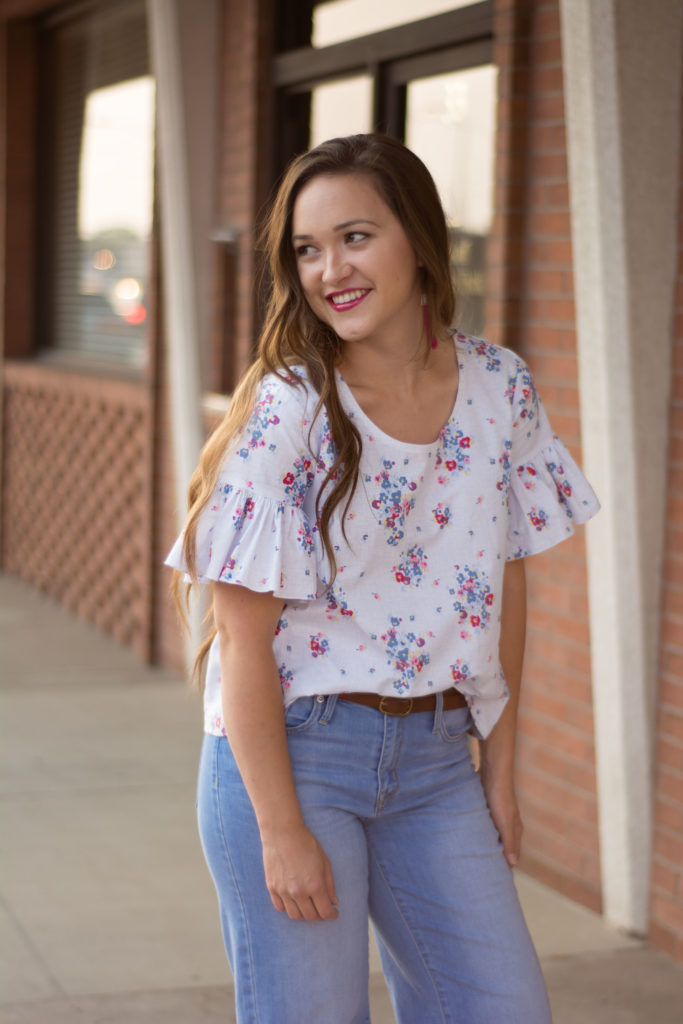 To recreate these sleeves all you need to do is measure the hem of the sleeve and multiply it by 2.
Decide how long you want the gathered sleeve to be. Mine is about 4 inches.
Sew the sleeve like normal; cut out the ruffle and gather the fabric using two basting stitches, starting and stopping 1/2 inch from the beginning and end of the fabric.
With wrong sides together sew the rectangle with along the short side.
Pin the middle of the rectangle to the middle of the sleeve, align the seam allowances (right sides to right sides) and slowly gather the fabric to fit the circumference of the sleeve.
Sew with a 1/2 inch seam allowance and press the seam allowance upwards towards the sleeve.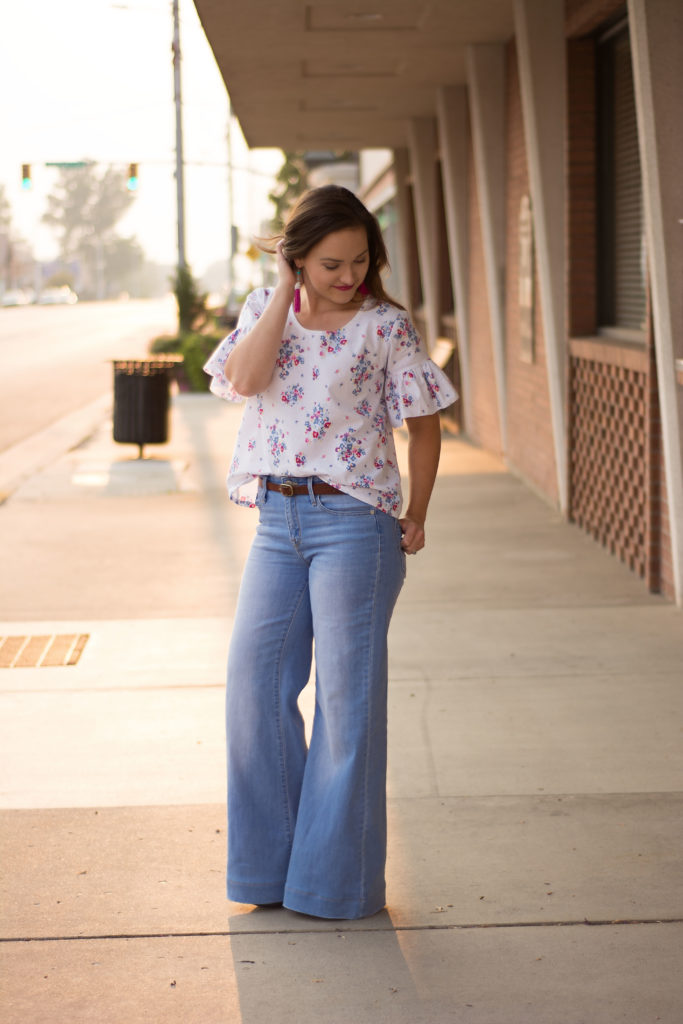 I made a size 4 in this shirt. My shoulders are a bit narrower than most, so I think I would adjust the pattern for that next time.
Other than that, I think it turned out great! I'm really looking forward to making this pattern again.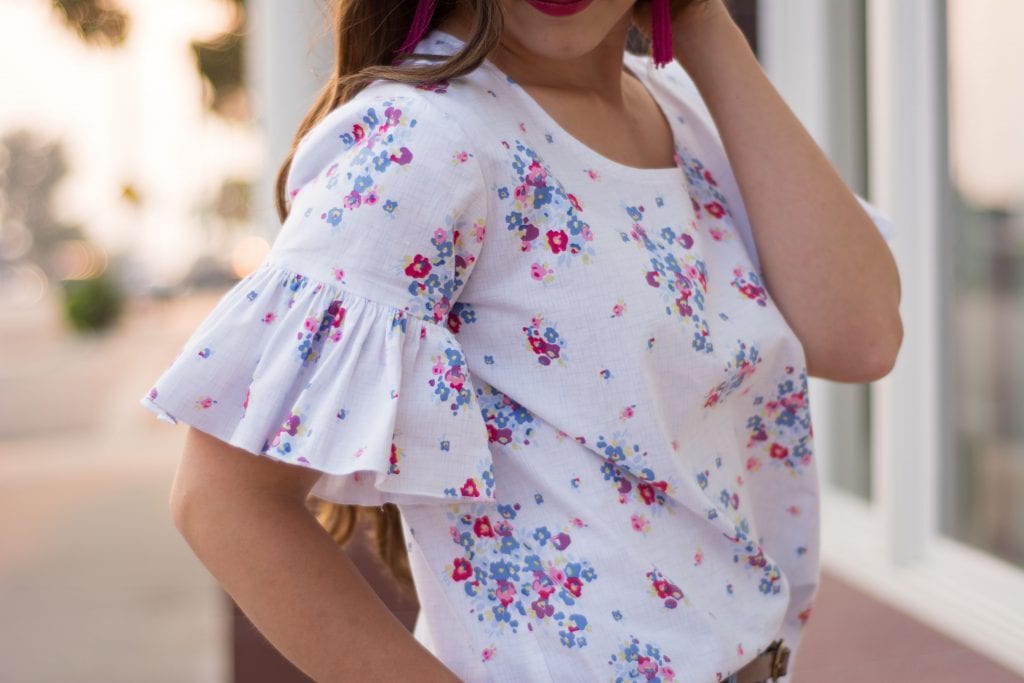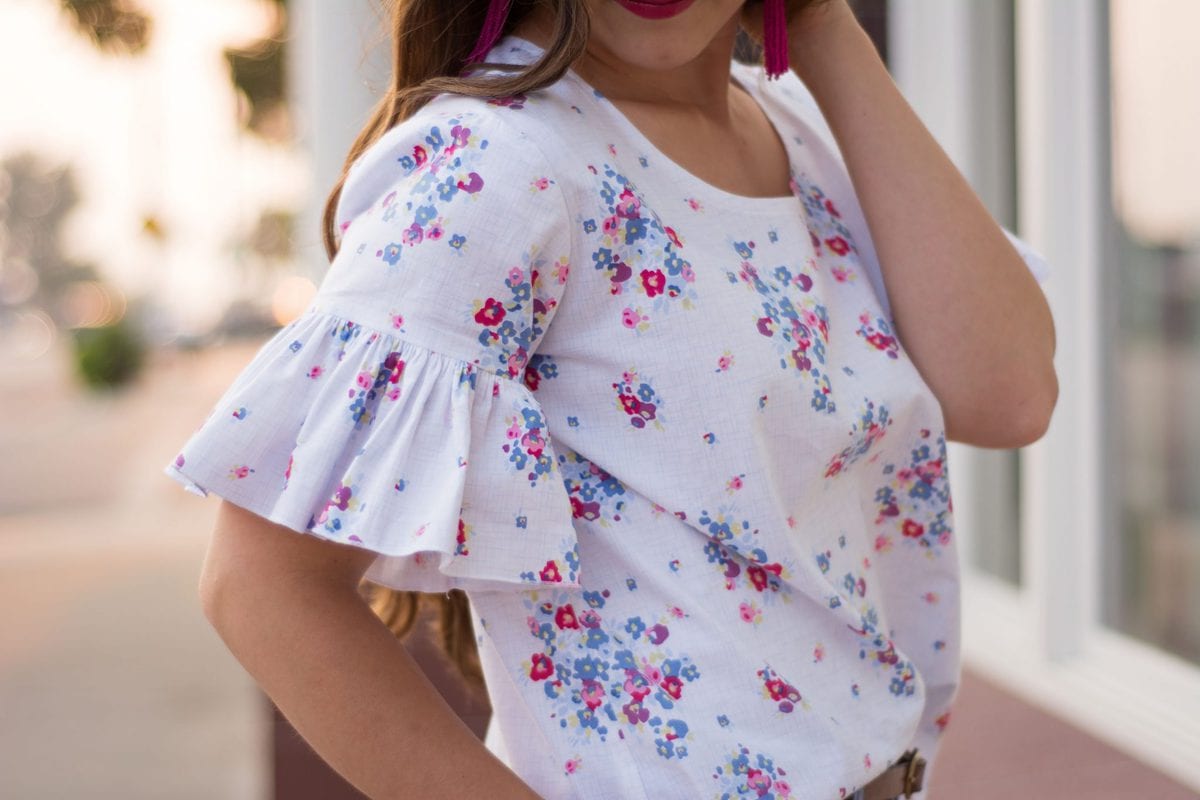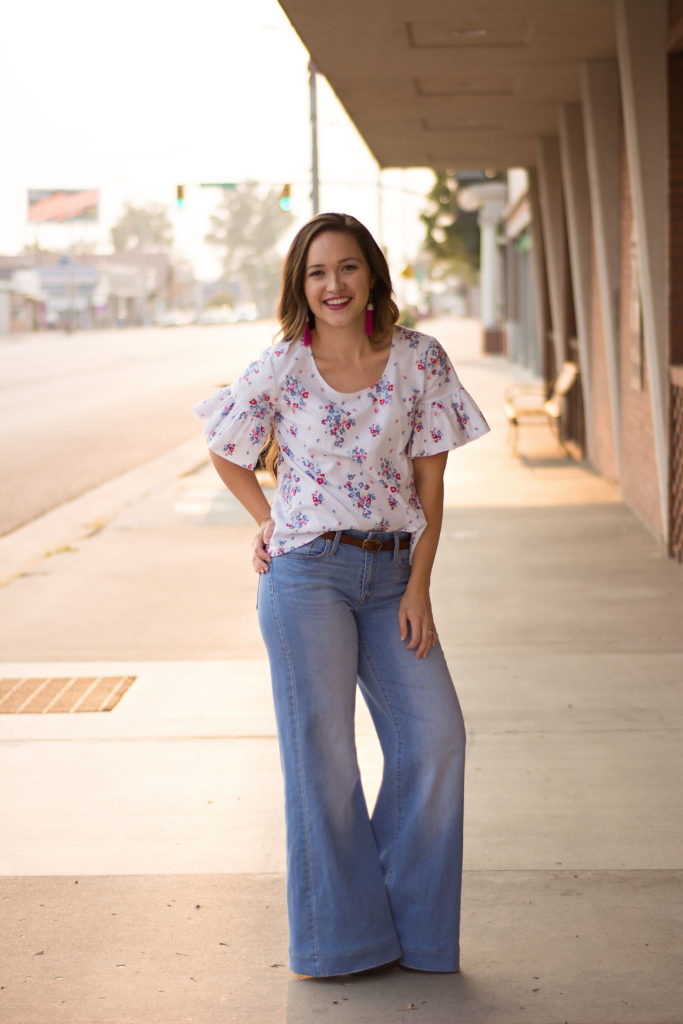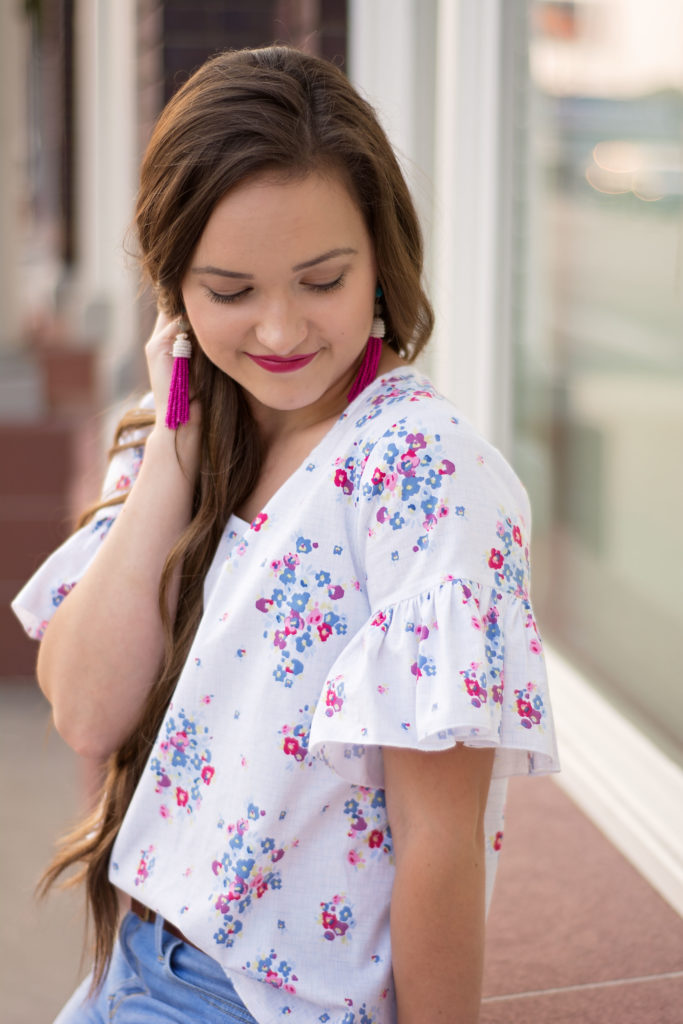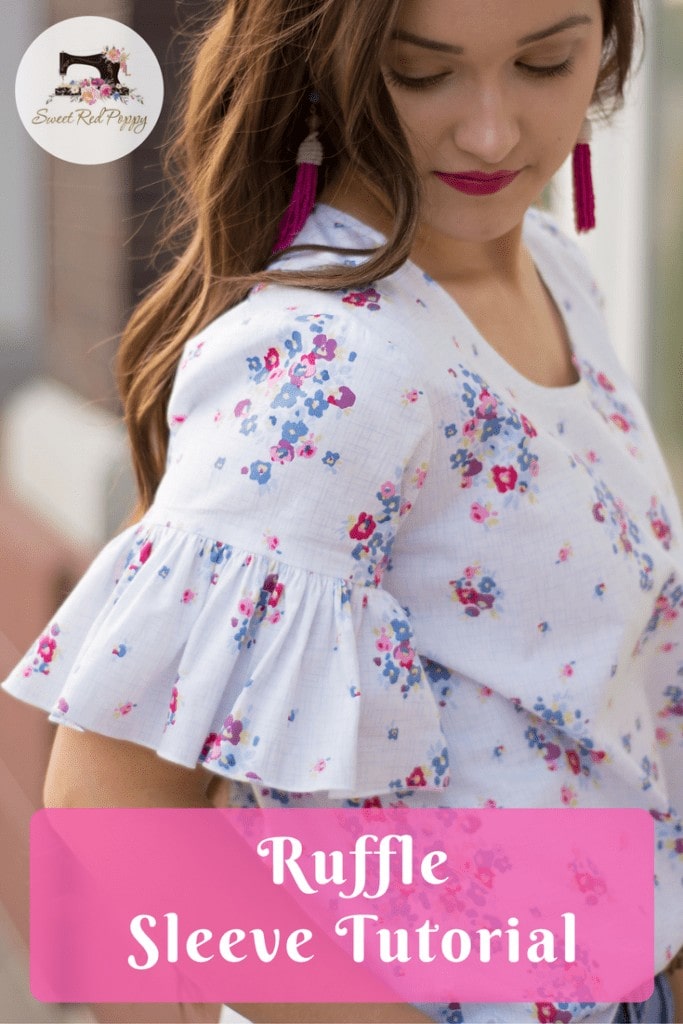 Photos taken by my wonderful friend Made By Melli.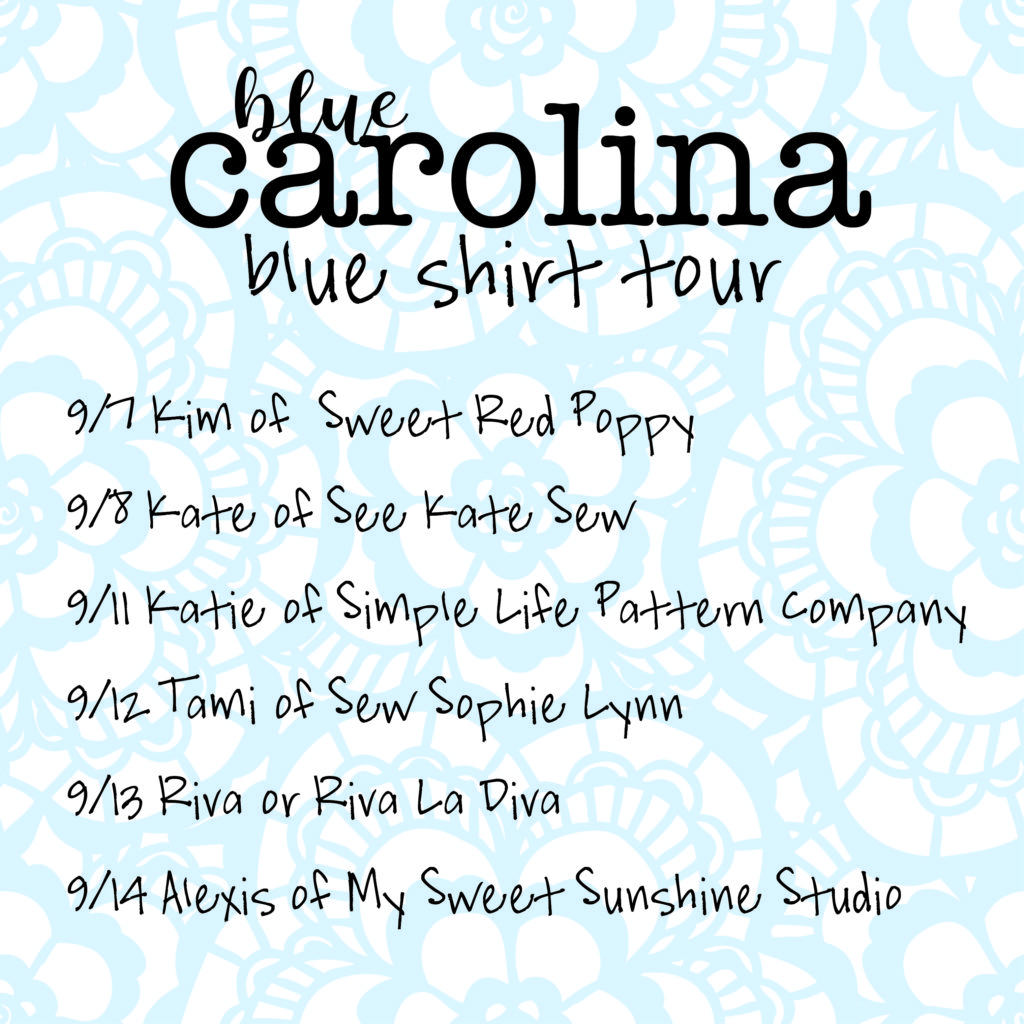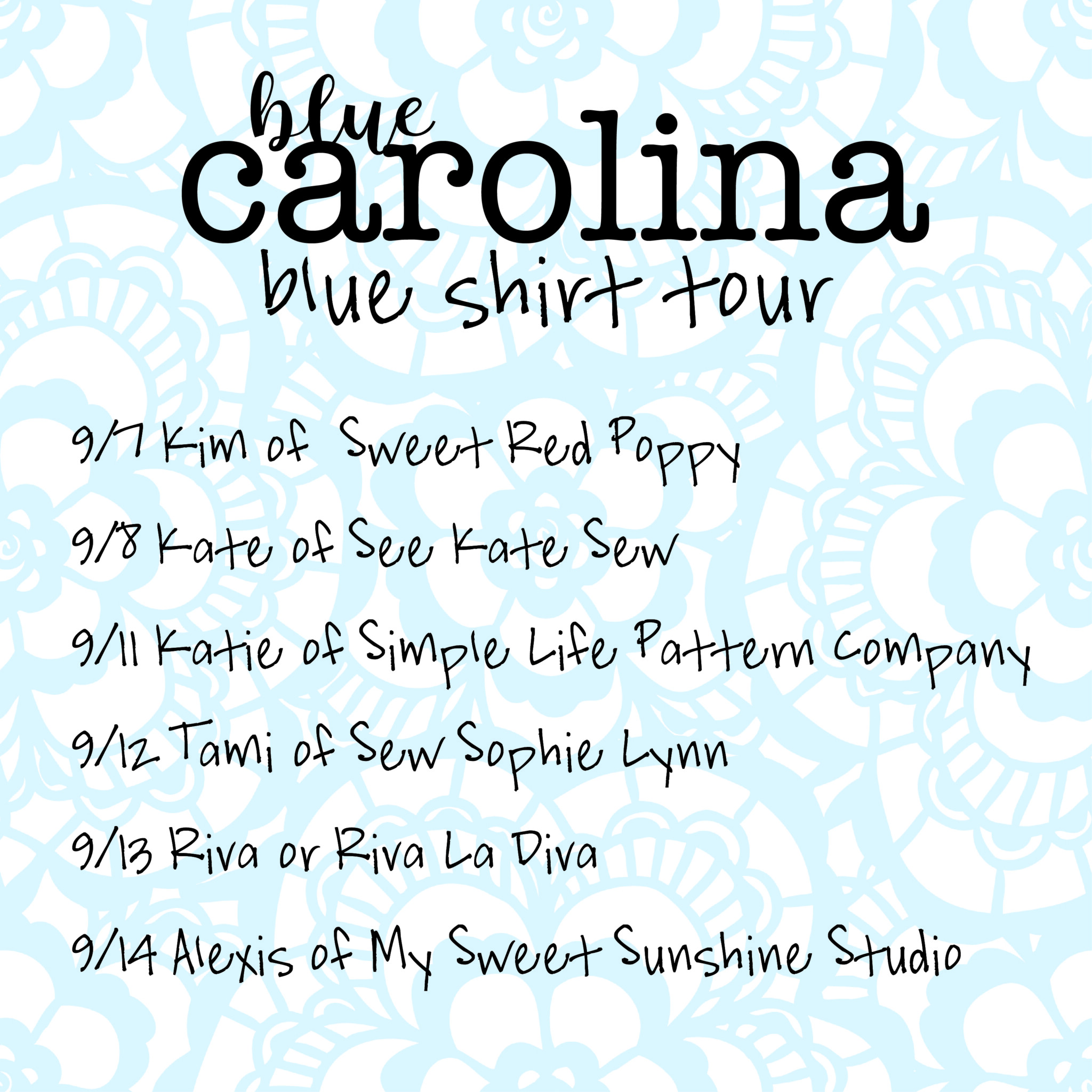 SaveSave