What's the difference between Cricut Maker 3 and Maker? Wondering which machine is best for you? Find out the answers to this and more in this detailed post!
The Cricut Maker 3 just launched with the ability to cut materials without mats by utilizing Smart Materials. If you were left wondering if you should upgrade to this new machine or stick with the original Maker, this post is for you!
Circut Maker 3 VS Circut Maker
What is a Cricut Maker?
In case you're brand new to Cricut machines let's quickly talk about what the Cricut Maker is.
The Cricut Maker can quickly and accurately cut 300+ materials, from the most delicate crepe paper and fabric to the tough materials like matboard, leather, and basswood allowing you full creative control.
Cricut Maker offers the widest range of tools for cutting, scoring, writing, and adding decorative effects – all so you can take on virtually any project you can imagine. With new tools always being added, Cricut Maker grows with you as you master each new craft.
Commercial-grade technology allows Cricut Maker to control the direction of the blade and the cut pressure to match your material. Plus, with 10X more cutting power than the Explore model, you can take on more materials than ever before.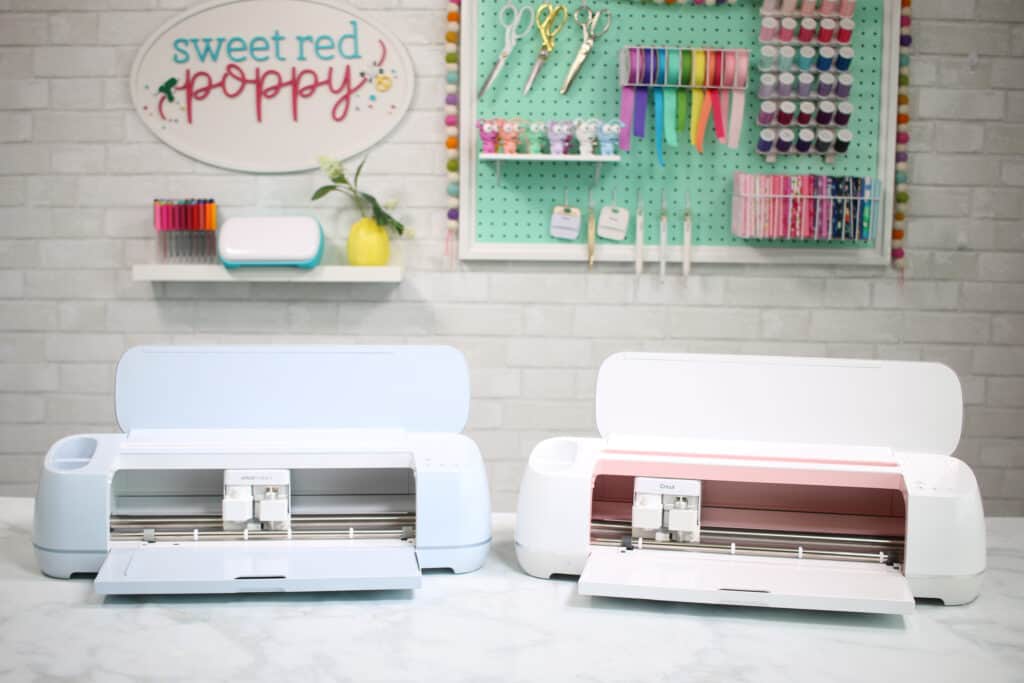 What is the Maker 3?
The Maker 3 is the same machine as the Maker, just with a few new amazing features and upgrades.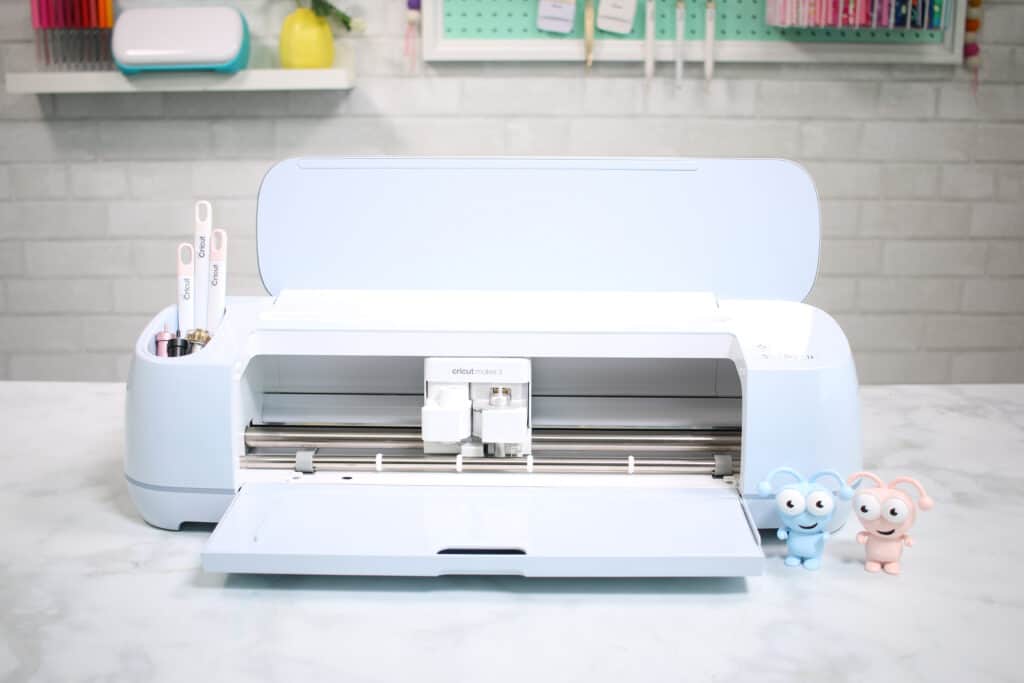 You may be wondering if you completely missed the launch of the Cricut Maker 2 but don't worry, you didn't miss a thing. Cricut wants to ensure users can compare their two best cutting machines simultaneously, so they skipped Cricut Maker 2 and went straight to Cricut Maker 3.
Now, let's dig into how these machines are similar and more importantly, what's different about them.
What's the Difference Between the Cricut Maker 3 and Maker?
Let's begin with the appearance of the machines.
Right now, the Cricut Make 3 is only available in one color. I'm hopeful that there will be some new colors later this year, but right now you can only get it in this beautiful blue color.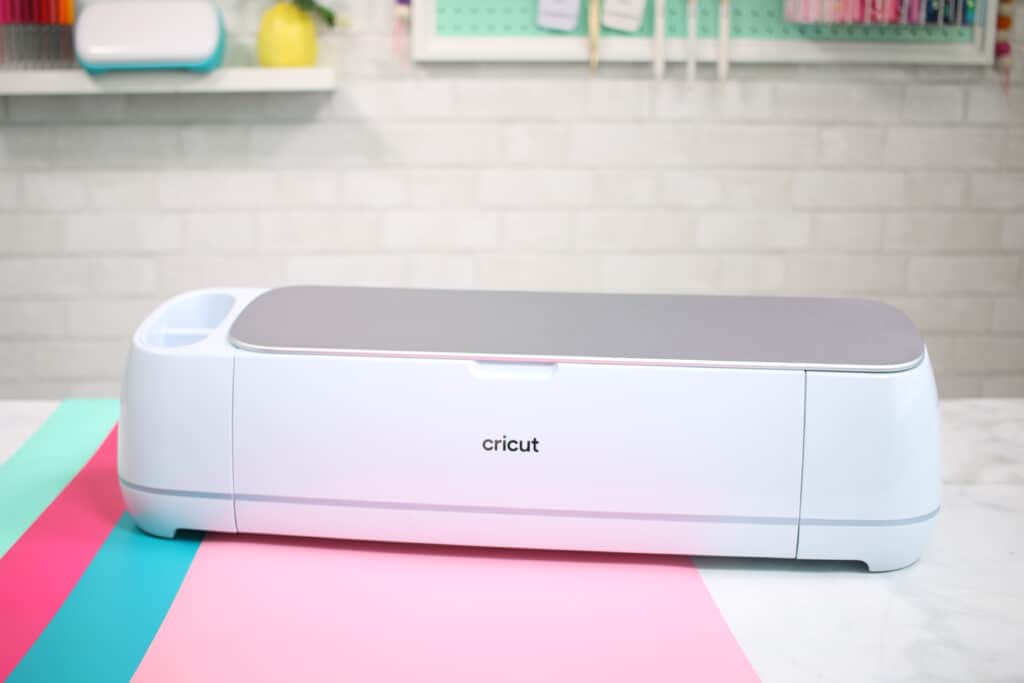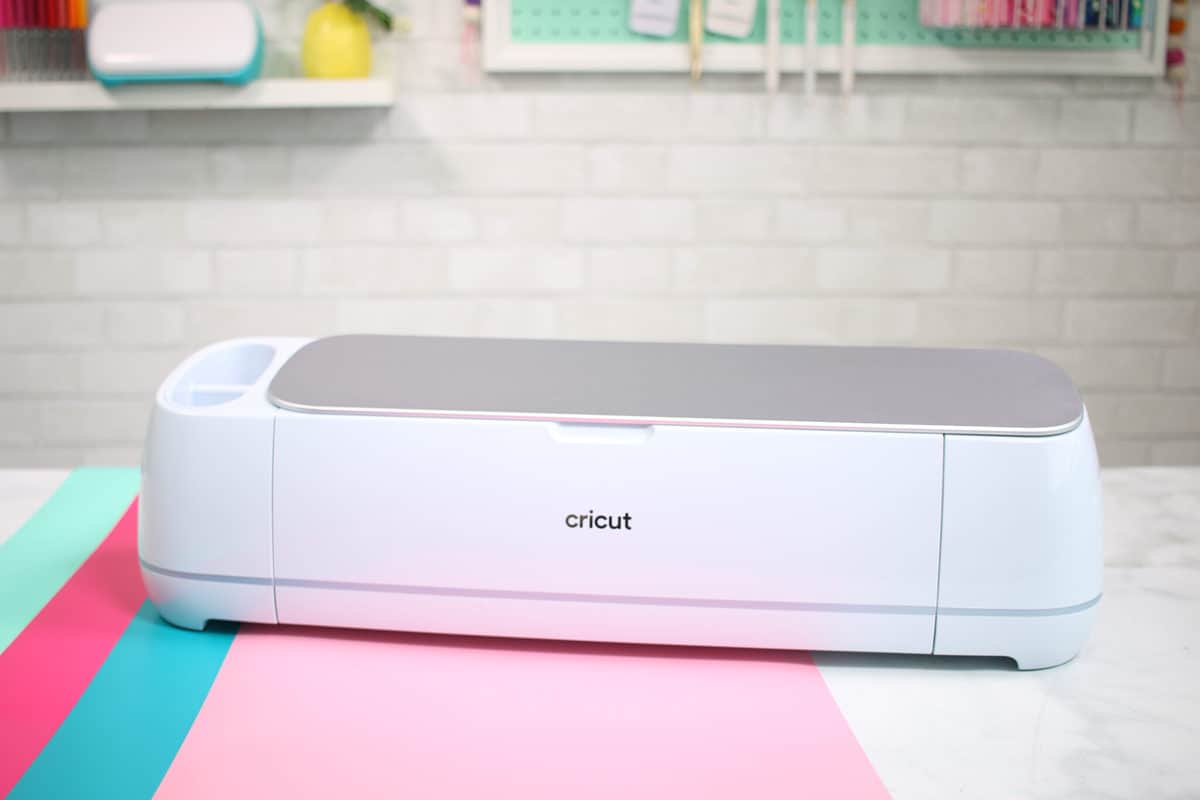 The Maker comes in a variety of colors - such as Champagne, Rose, Lilac, and Blue.
If you open up the machines, you'll notice that the buttons look a little different.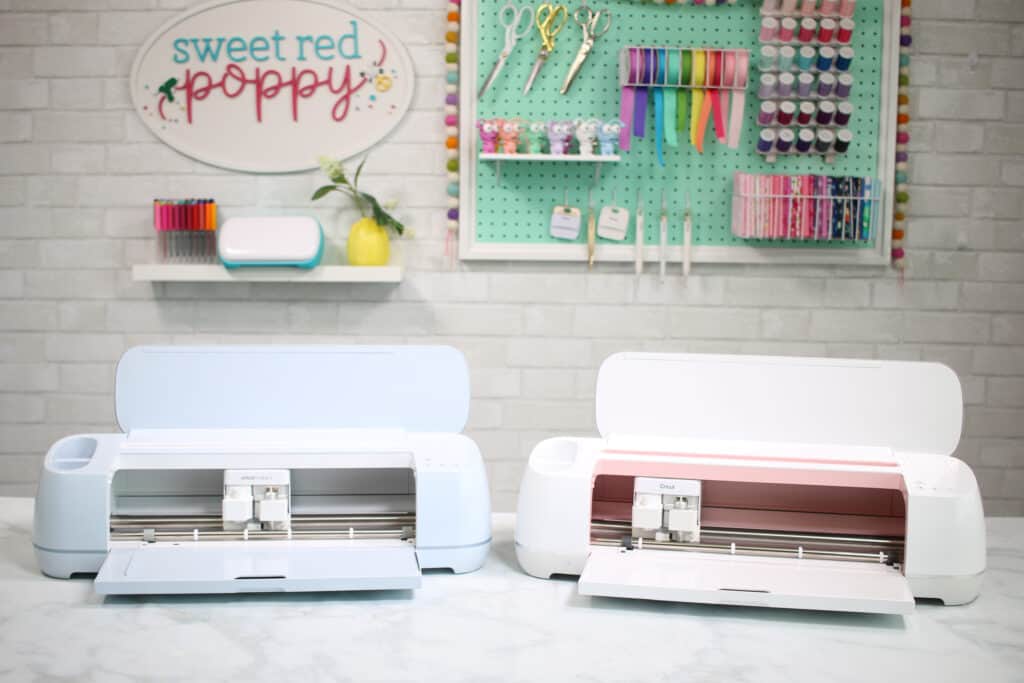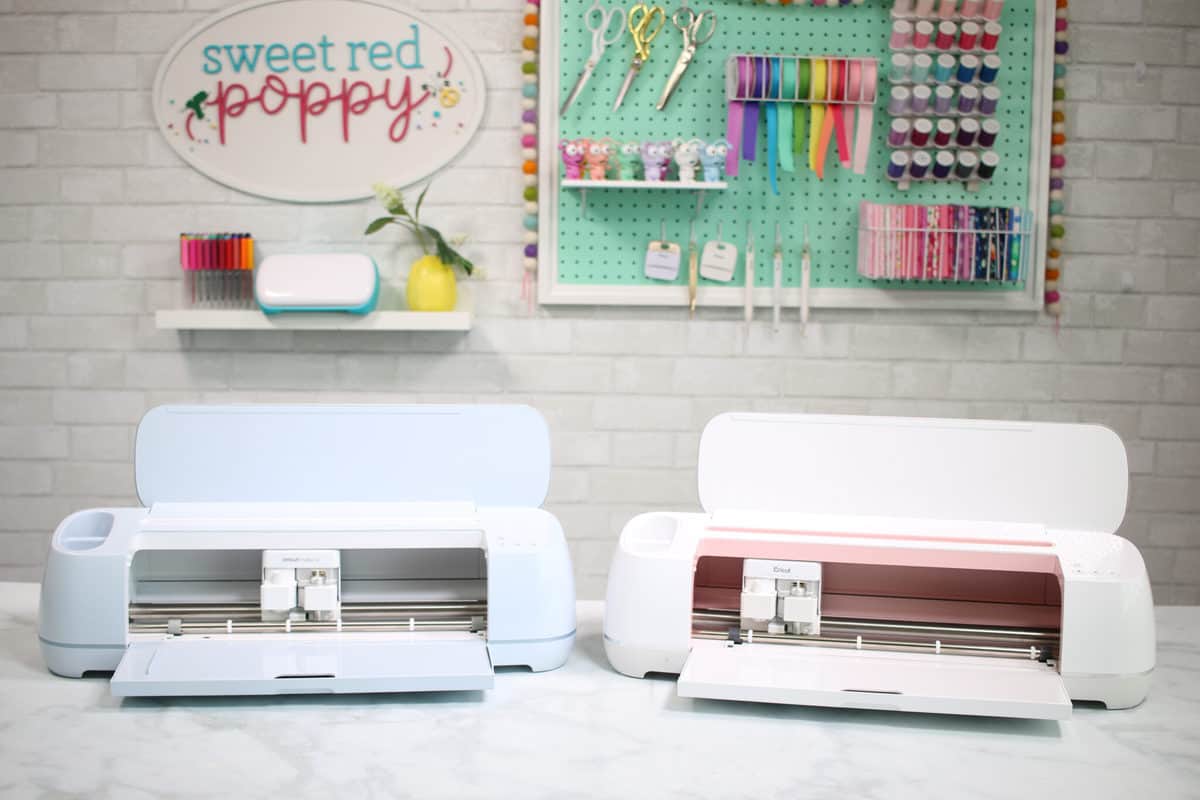 You may notice that the cut button is different. On Maker, the cut button is this "C" but on the Maker 3, it's a more universal play button.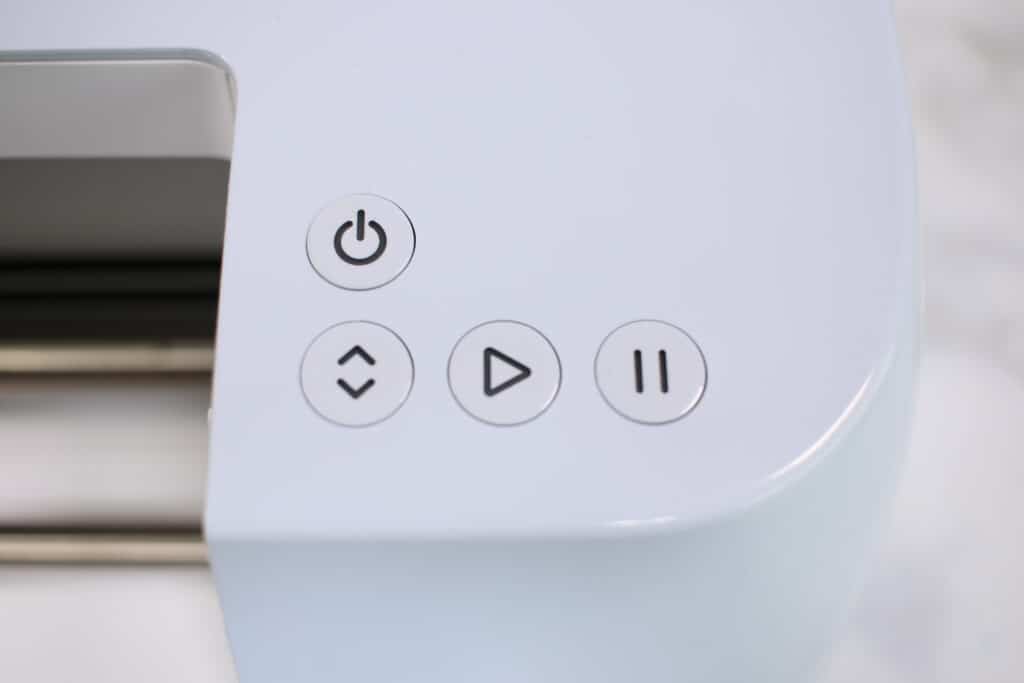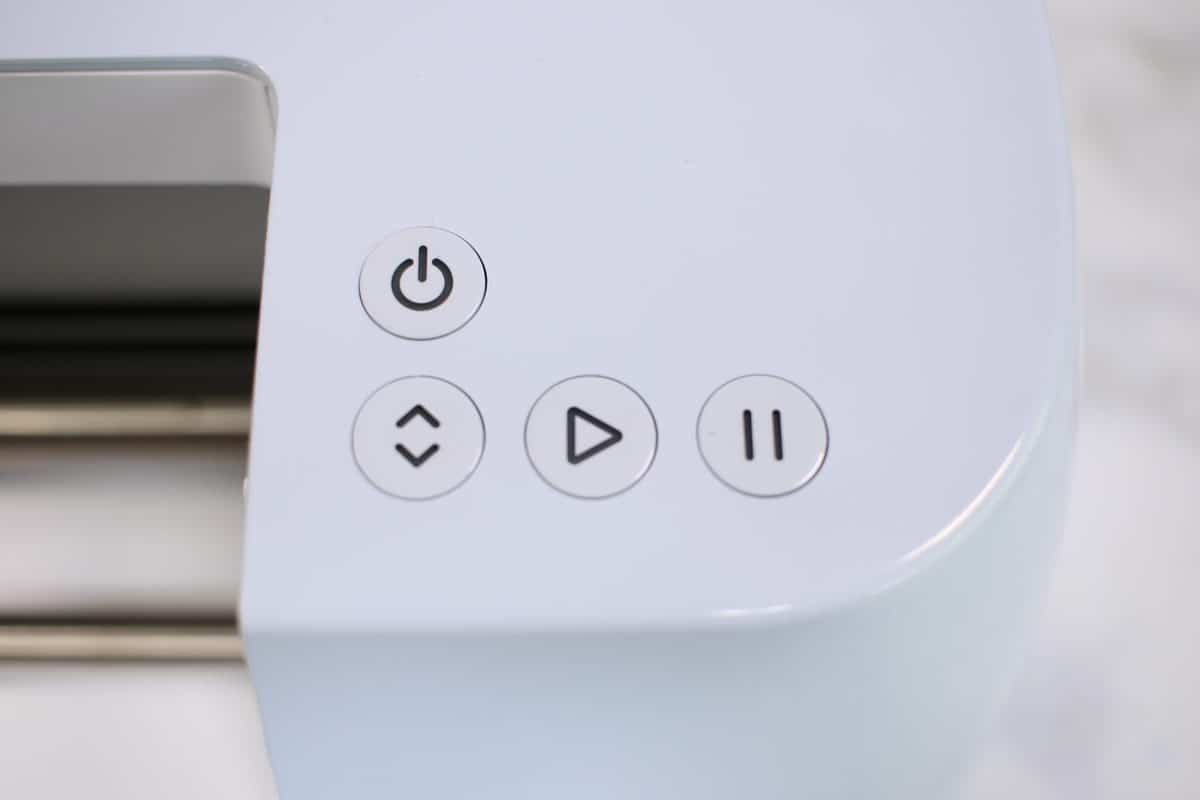 The arrow buttons look different as well, but they work the same!
Something you may not notice is that the Maker 3's name is written on the tool housing. This makes it easy to know exactly which machine you are using.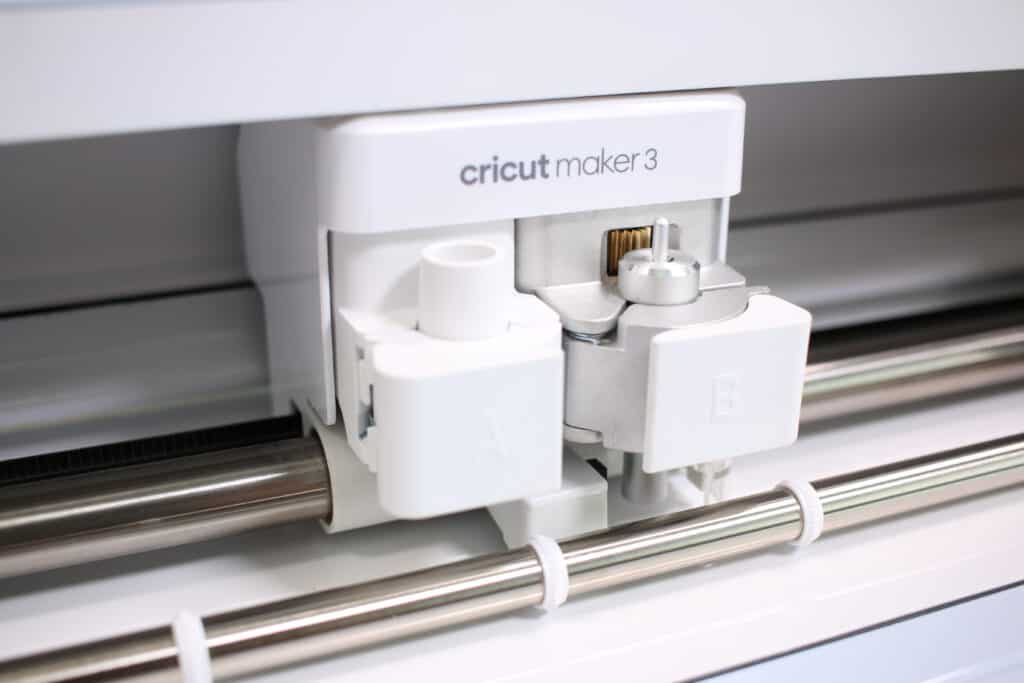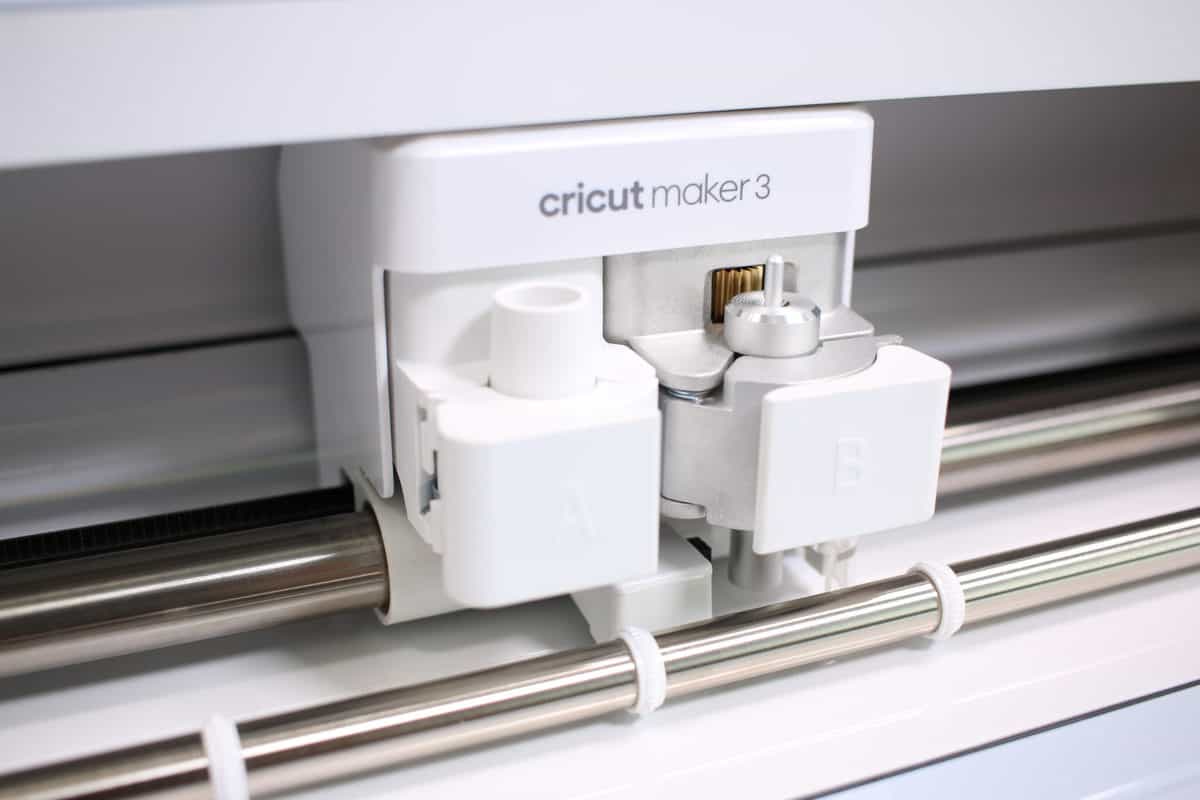 Power Adapter
The Cricut Maker 3 features a new power adapter that allows for 3 amps of output.
The power adapter for Maker 3 is more powerful than the one that comes with Maker, to facilitate faster speeds and matless cutting.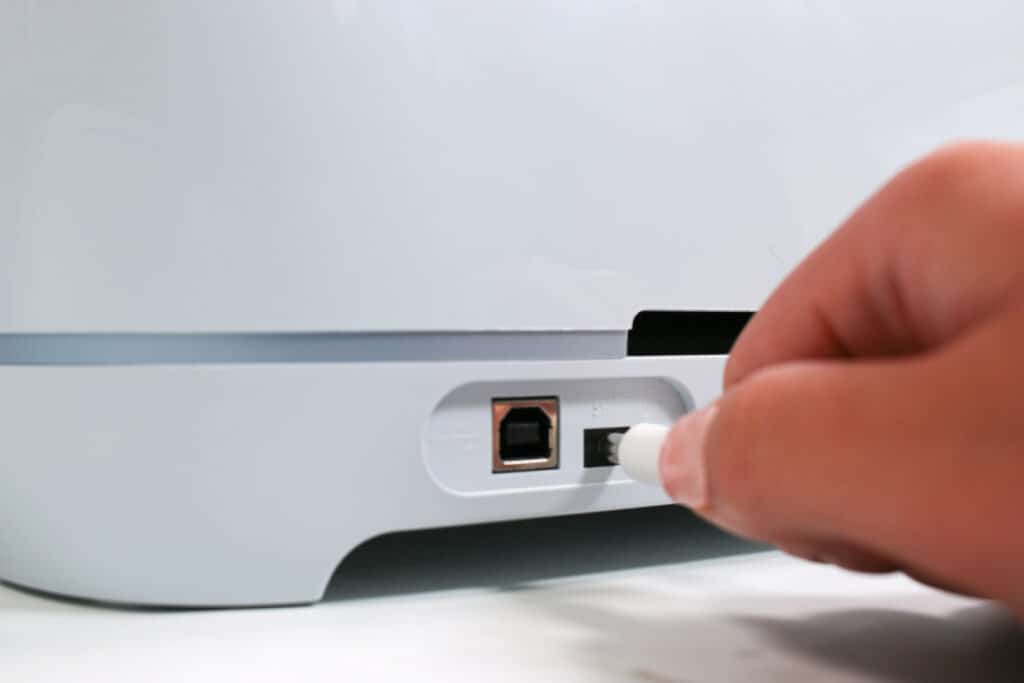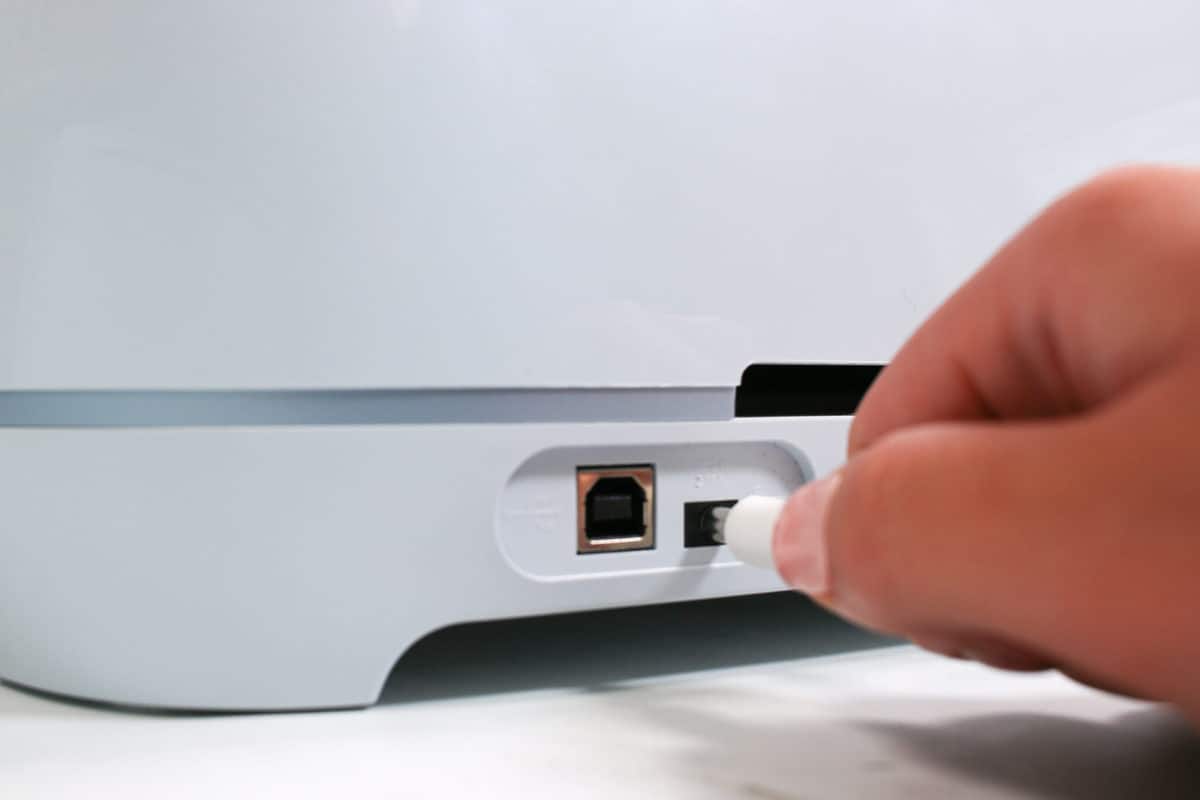 Power cords for Maker and Maker 3 are not interchangeable; the connectors /receptacles are different sizes, so a Maker cord will not fit in a Maker 3 and vice versa.
What Comes with the Maker vs Maker 3?
The Original Maker comes with a Rotary Blade + Drive Housing, Premium Fine-Point Blade + Housing, Fine Point Pen in Black, a 12" x 12" FabricGrip™ Mat, a 12" x 12" LightGrip Mat, 50 free ready-to-make projects, including 25 sewing patterns and Materials for a practice project.
The Maker 3 definitely has a different focus than the Maker since it does not have the Rotary Blade and housing, fine point pen, or any mats.
Instead, it comes with the Fine Point Blade (pre-installed in the B clamp) and it comes with a sheet or Smart Iron-On, Smart Vinyl, Smart Paper Sticker Cardstock, and Transfer tape. This allows you to start crafting with your Smart materials immediately.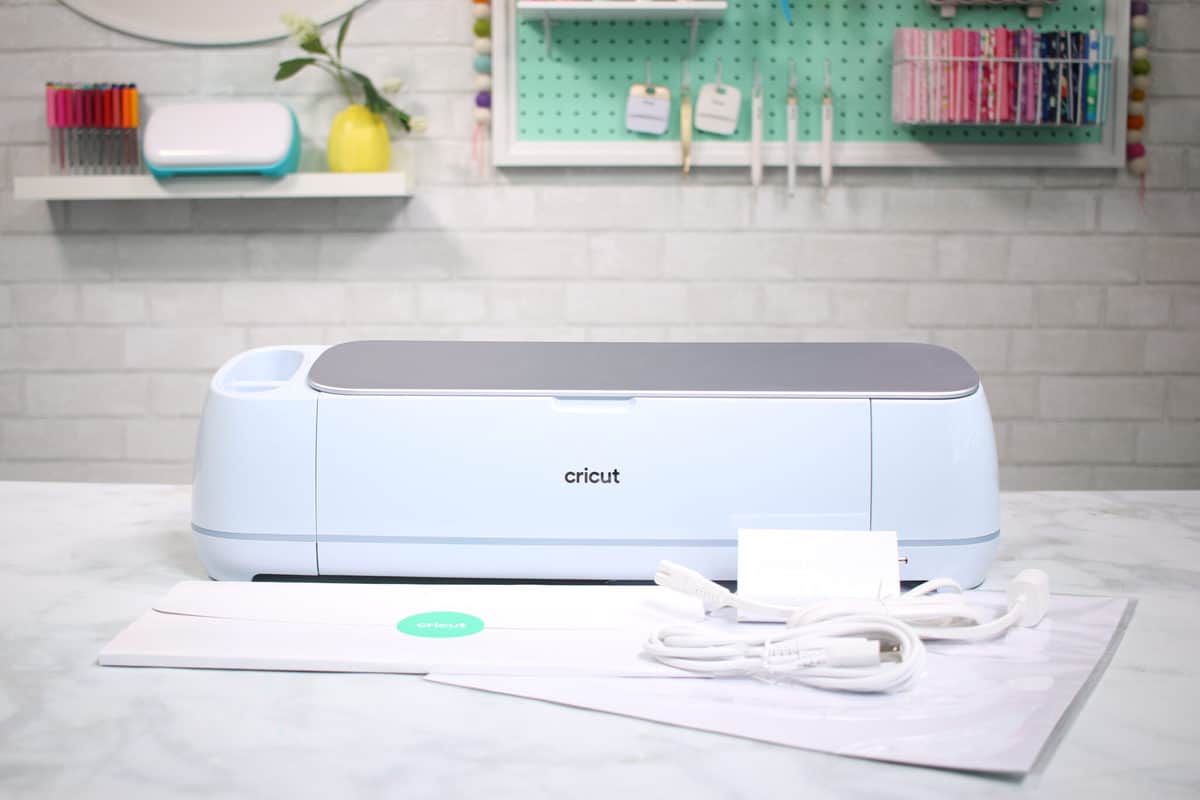 What Blades and Tools Are Compatible With the Maker 3 and Maker?
Every single blade and tool that you can use with the Maker, you can use with the Maker 3. There are no new blades with the Maker 3 - every blade that can be used with the Maker 3 can also be used with the Maker.
Both machines feature the Adaptive Tool System which allows for active management of the blade's position by intelligently lifting and rotating the blade into the optimal position for your next cut. This provides increased precision and pressure.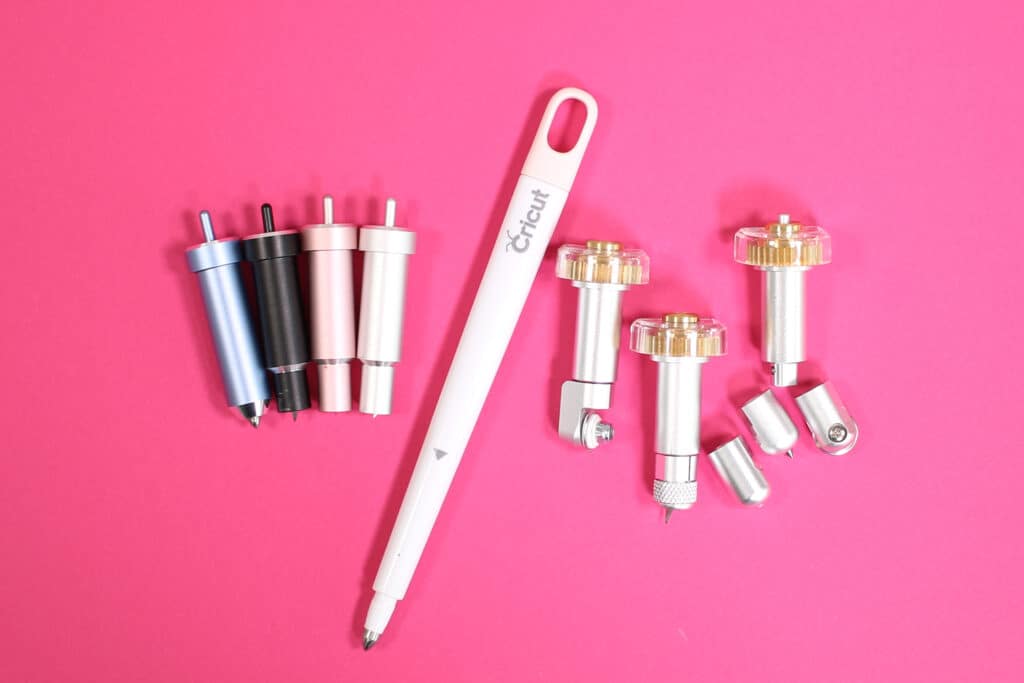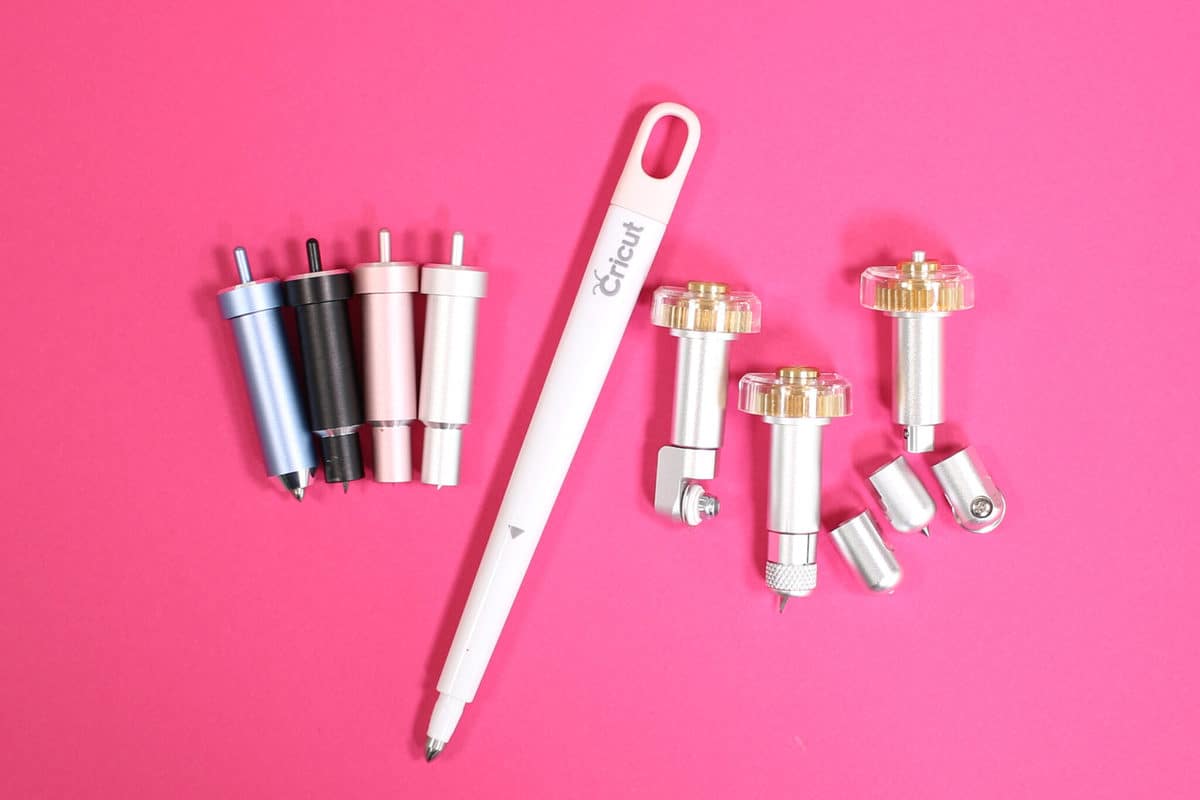 With both machines, you can use the Fine-Point Blade, Bonded-Fabric Blade, Deep-Point Blade, Foil Tool, Rotary Blade, Scoring Stylus, Knife Blade, and QuickSwap Tools with both the Maker and Maker 3.
So, how do these machines know which blade you are using? When you proceed to cut your project, the machine moves the tool carriage to the right (this process is called "homing"). It will them scan the blade to find out which blade is installed.
The Maker 3 is just an upgraded version of the Maker. With the Maker 3, you can do everything that your can do with the original Maker plus more!
What Materials Can Each of The Machines Cut?
With both machines, you can cut over 300 materials like vinyl, fabric, Iron-On, balsa wood, leather, and cardstock using Cricut's cutting mats.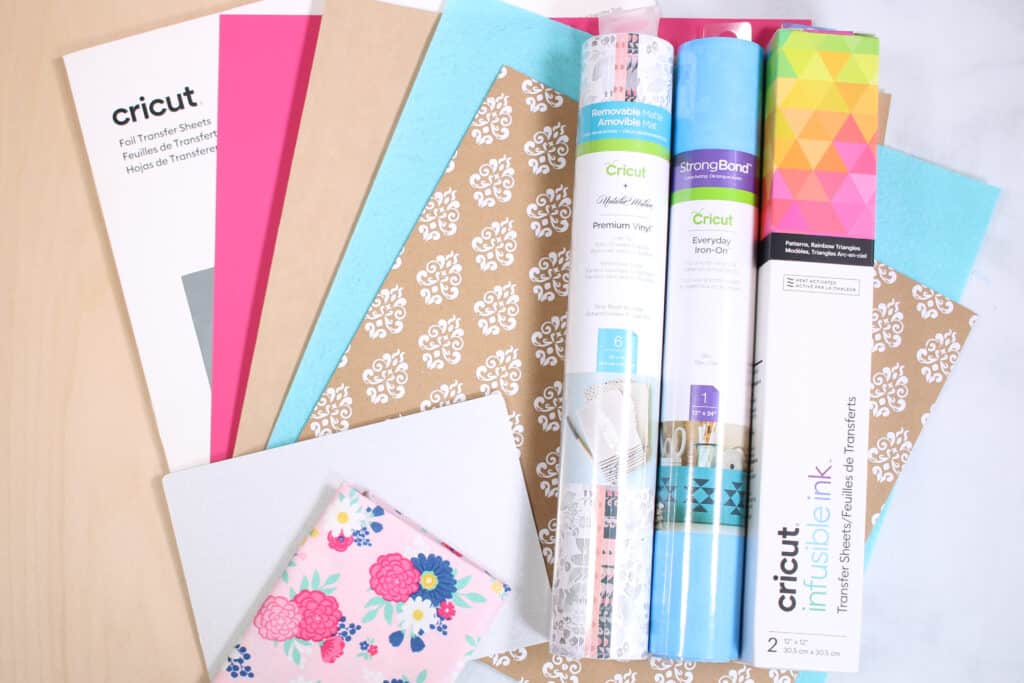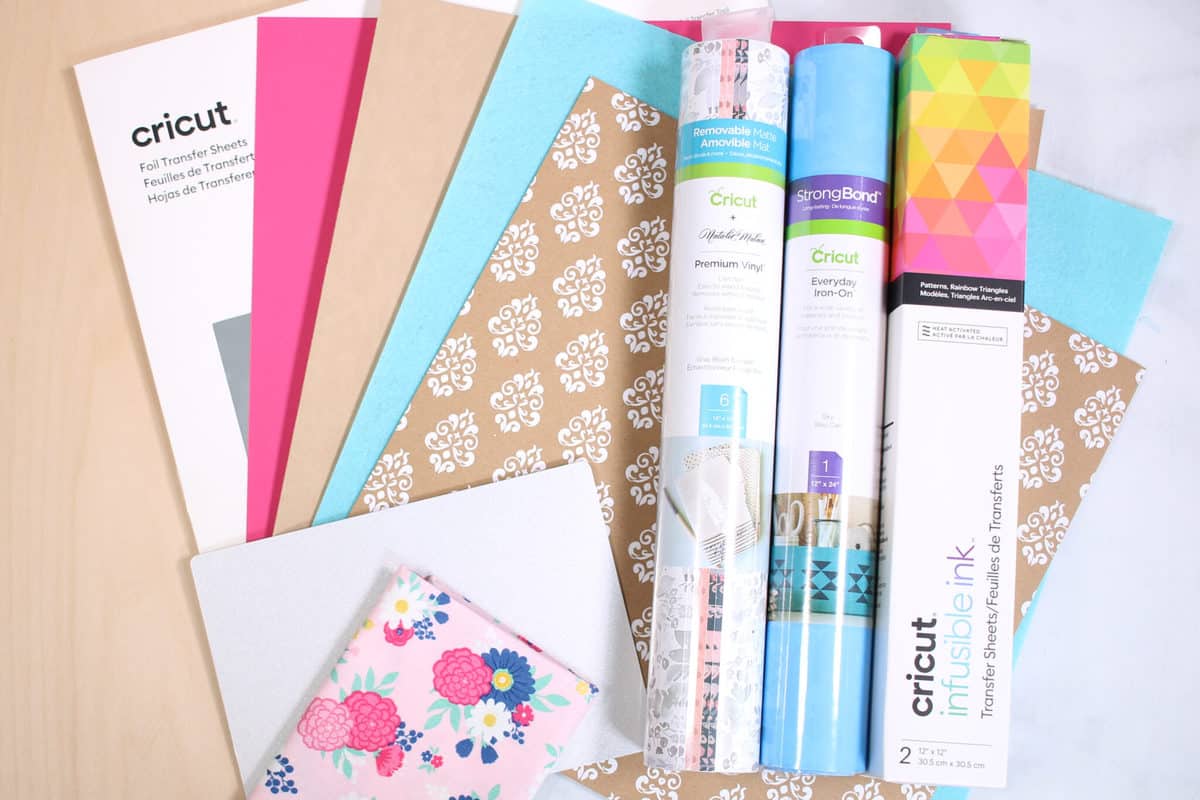 Both machines are able to use the same blades with all of the Cricut cutting mats to create your own custom designs.
Unlike the Maker, Maker 3 is able to cut Smart Materials without using a mat. And since you're not limited to the size of a cutting mat, Smart Materials, let your Maker 3 cut up to 12 feet in length and 11.7" in width in a single cut!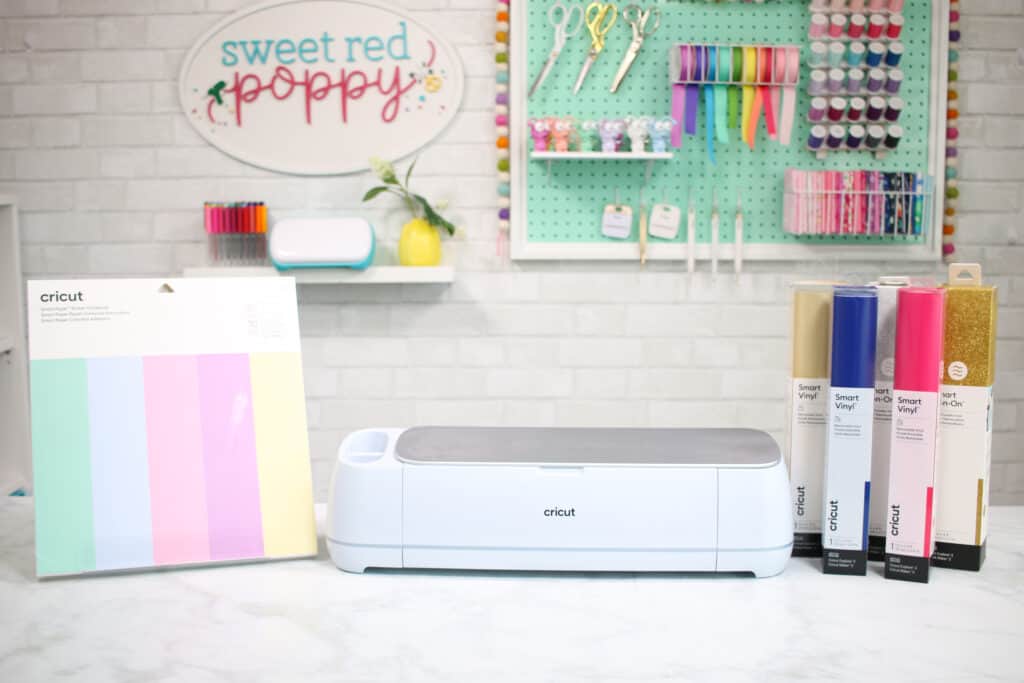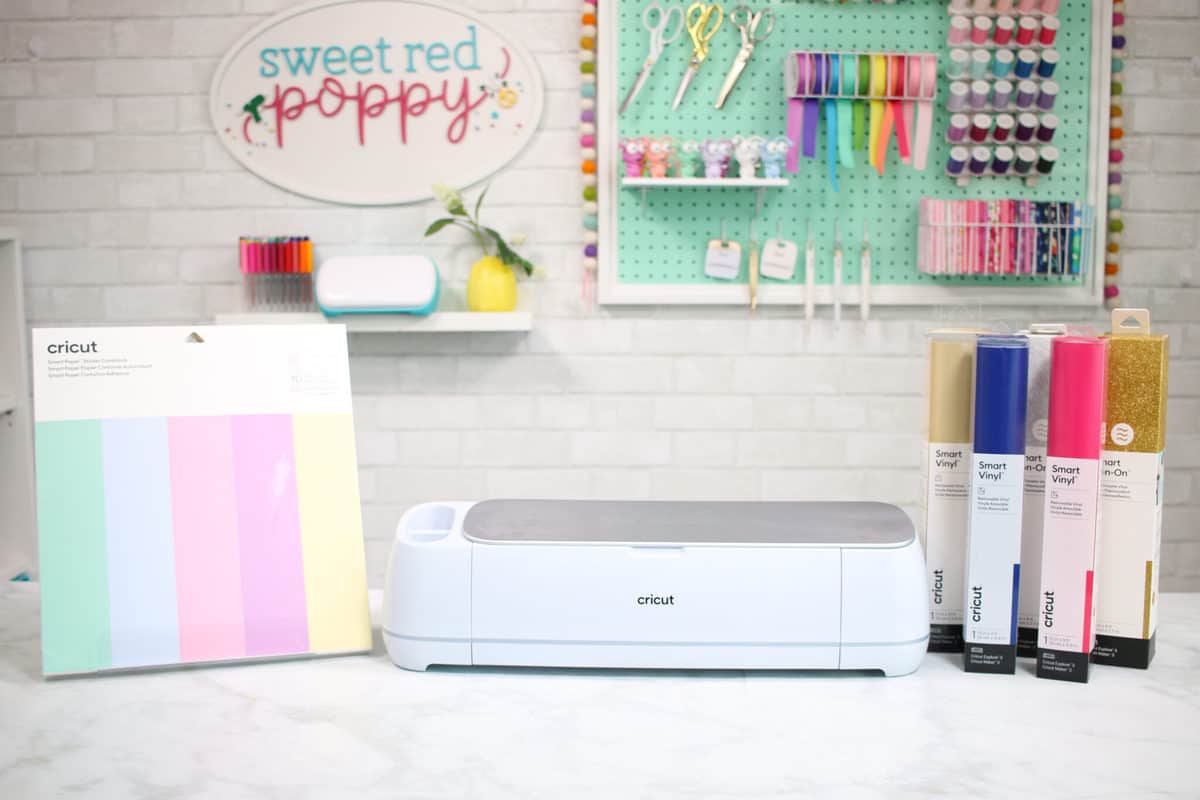 Right now, Cricut carries Smart Vinyl, Smart Iron-On, and Smart Paper Sticker Cardstock. I'm betting that we'll get Smart Infusible Ink and Smart Writable Vinyl in the future.
To learn more about Cricut's Smart Materials, check out my posts HERE.
In addition to saving you the time of putting materials on a mat, Smart Materials allow the Maker 3 to cut two times faster than the Maker.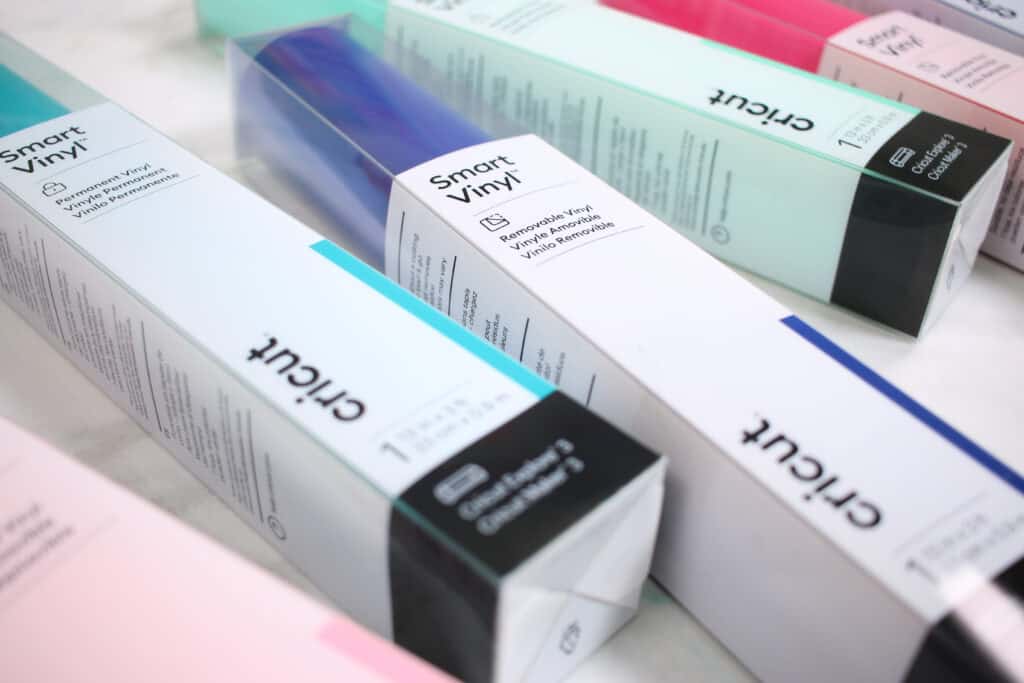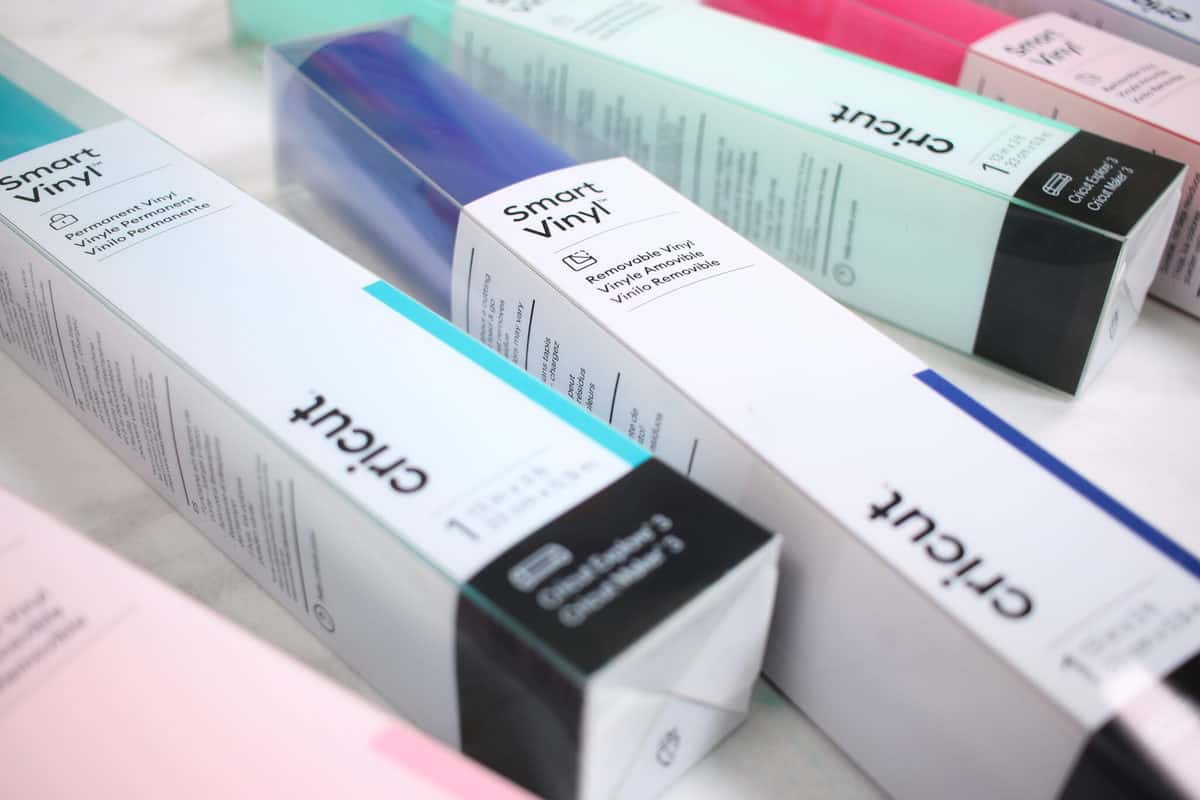 I was a little skeptical of this, until I saw it in action. The Maker 3 really does cut Smart Materials twice as fast!
Cricut Maker 3 Accessories
To go along with the release of Smart Materials, Cricut updated their portable trimmer and released a new roll holder.
The portable trimmer now measures just over 13 inches to accommodate the Smart Materials. While this is designed to go with the new machines, you can use it no matter which machine you are using.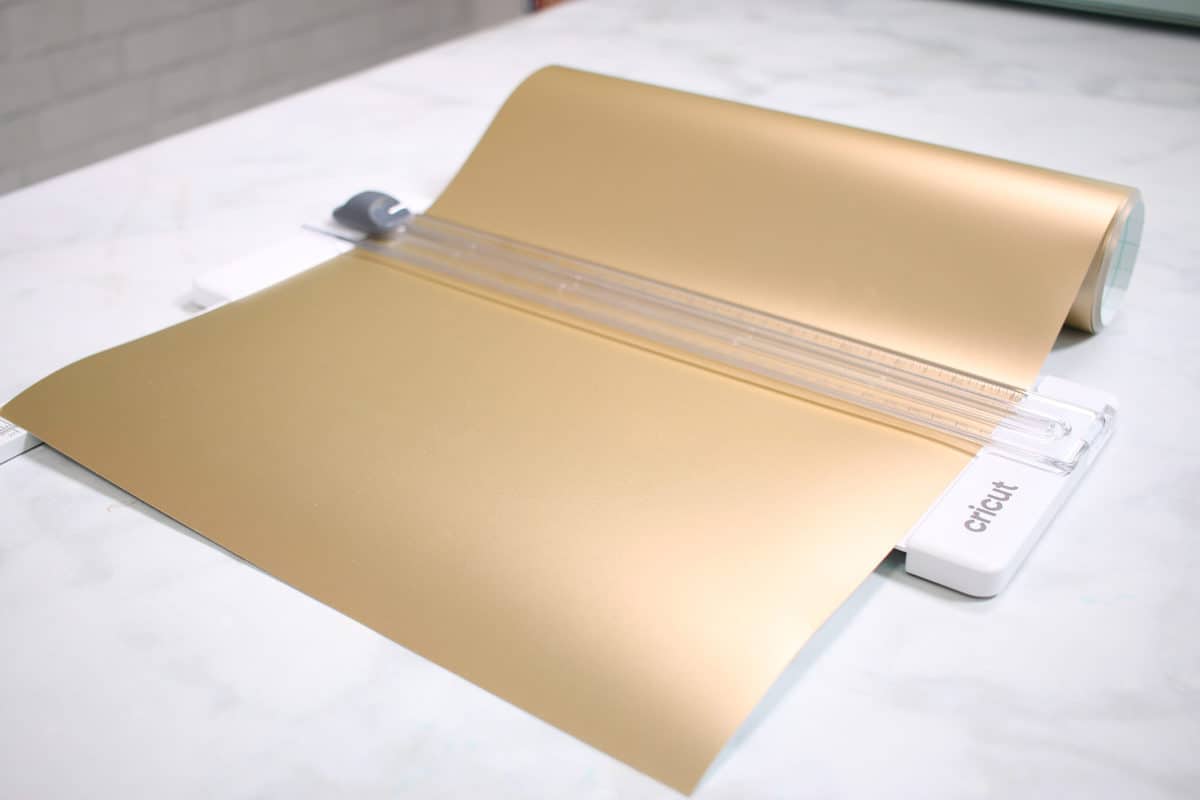 The Roll Holder sits on the tray of the Maker 3 on these ridges to keep rolled materials aligned during the cut. The Roll Holder is not compatible with the original Maker.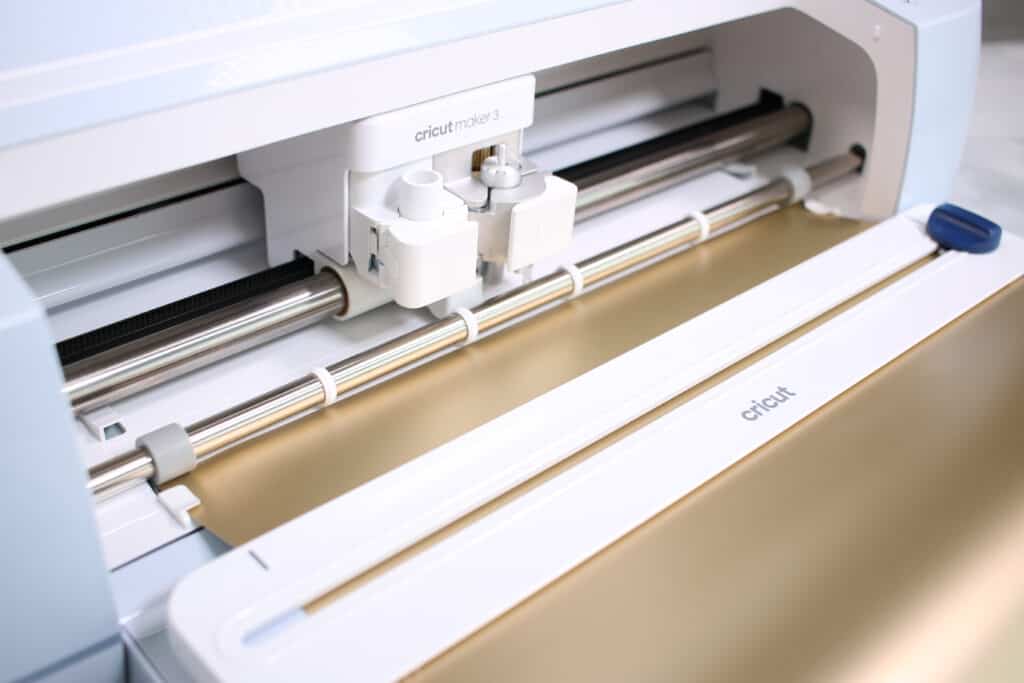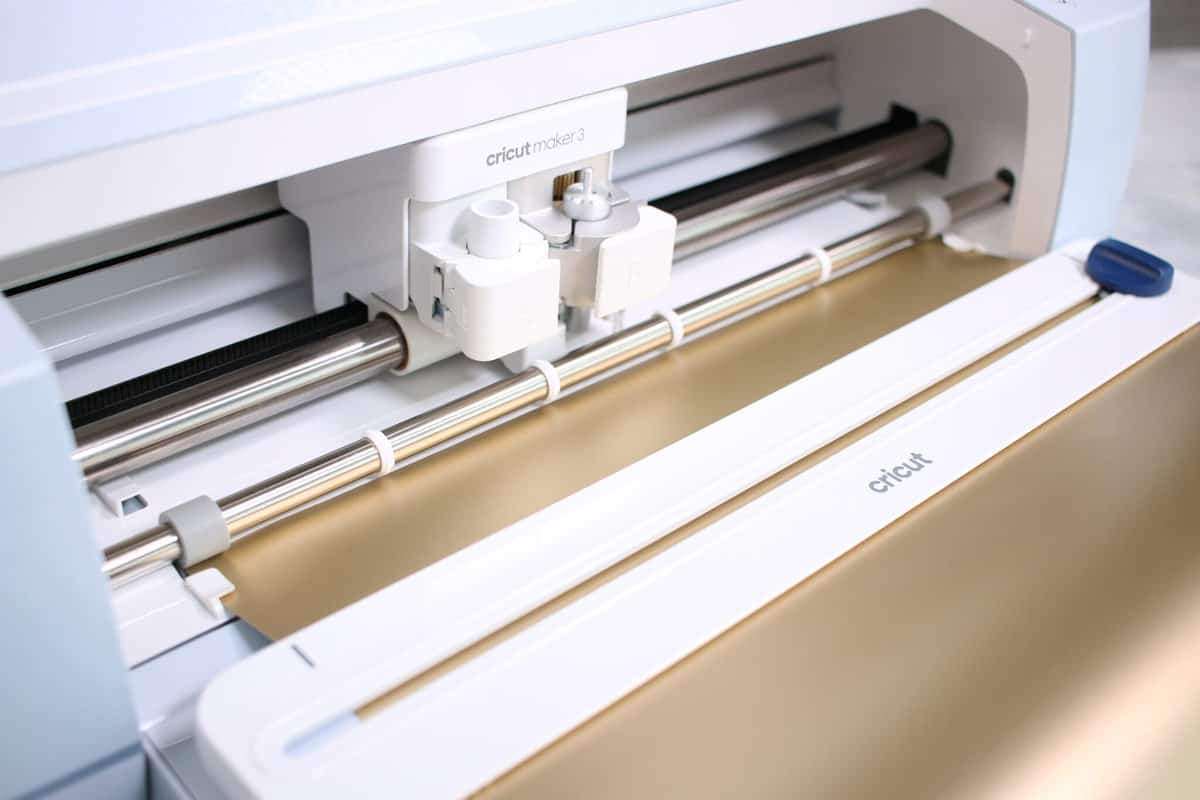 As your project cuts, the roll holder evenly feeds your Smart Material in and out of the Maker 3. Once it's done cutting, your Maker 3 positions the end of your cut just above the trimmer. Before you unload your project, just slide the trimmer across for a clean, straight cut.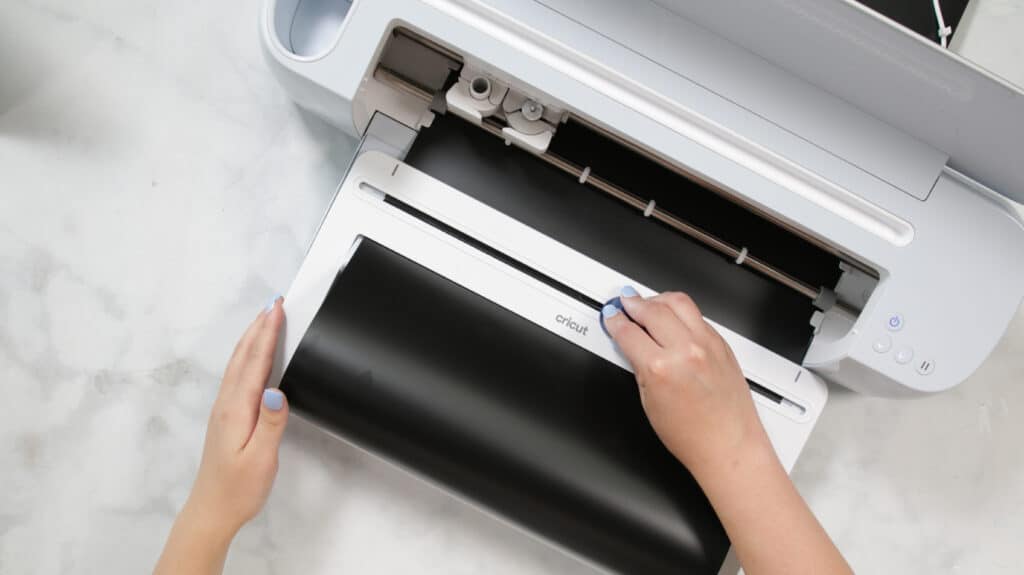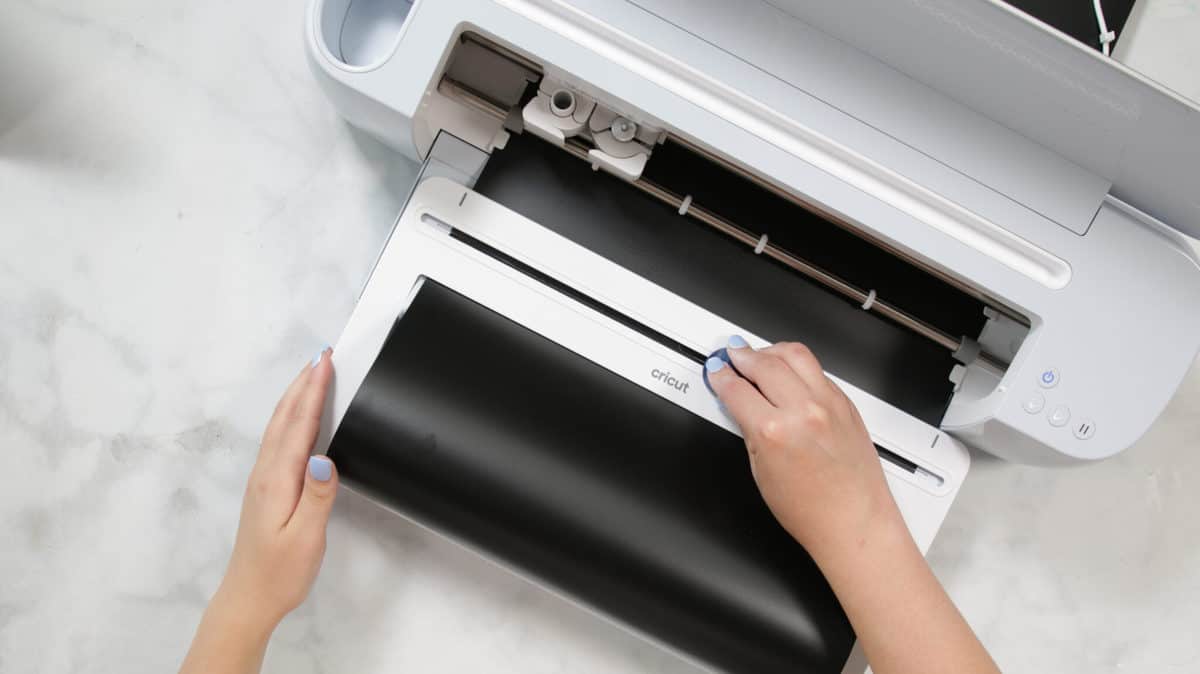 Should I Get the Maker or Maker 3?
I love all of the Updates Cricut gave us with the Maker 3. If you're trying to decide between getting the Maker and Maker 3 or just deciding if the Maker 3 is worth it, I'd definitely recommend getting with the Maker 3 (especially if you're going to be cutting a lot of vinyl and Iron-On).
Purchase the Cricut Maker 3 here.
Purchase the Cricut Maker here.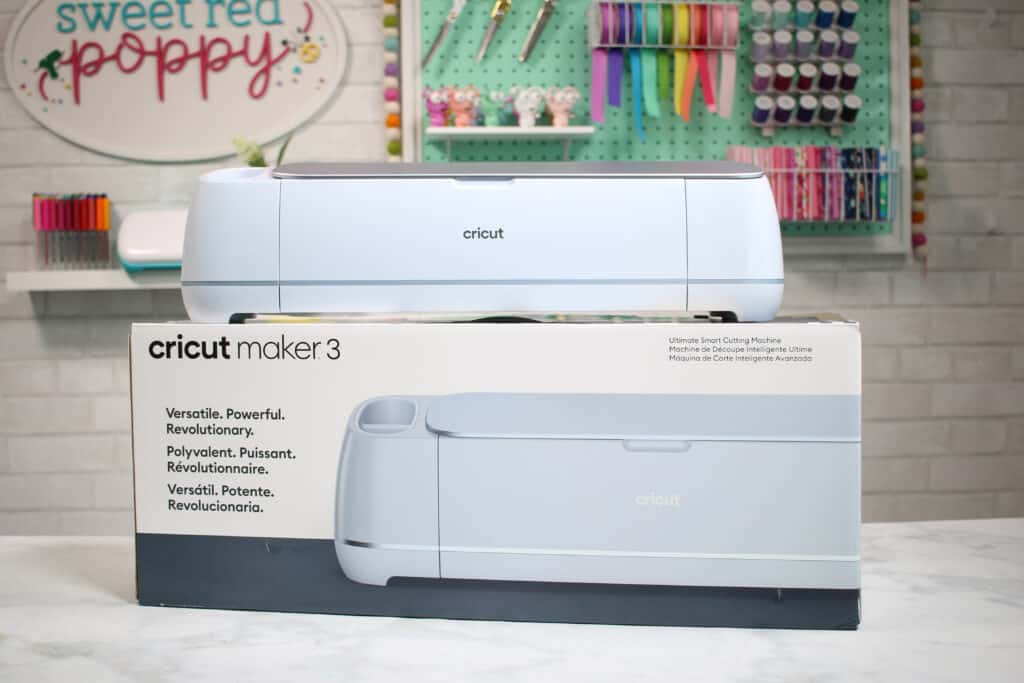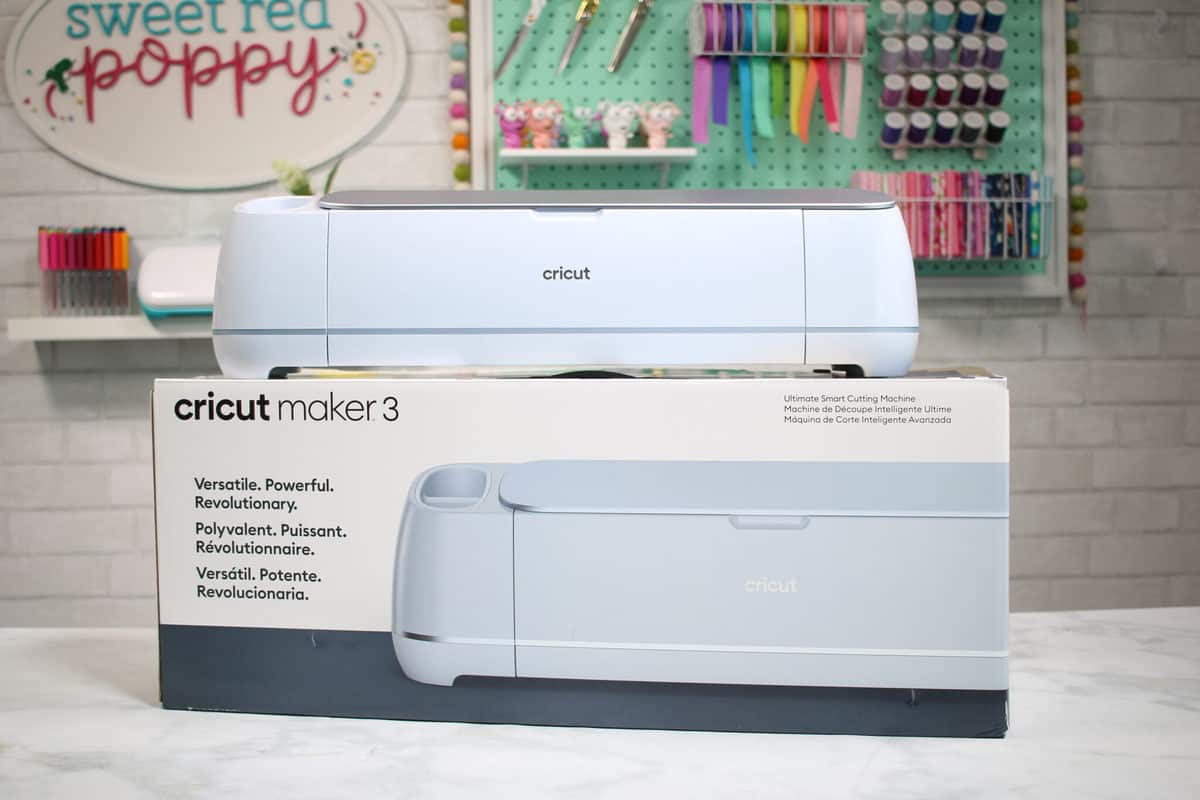 The speed of the new machines is incredible. This doesn't mean I can craft in half the time; it means I can craft twice as much in the same amount of time!
The matless cutting with the new Smart Materials is super-easy to use and something Cricut users have been asking for a while now.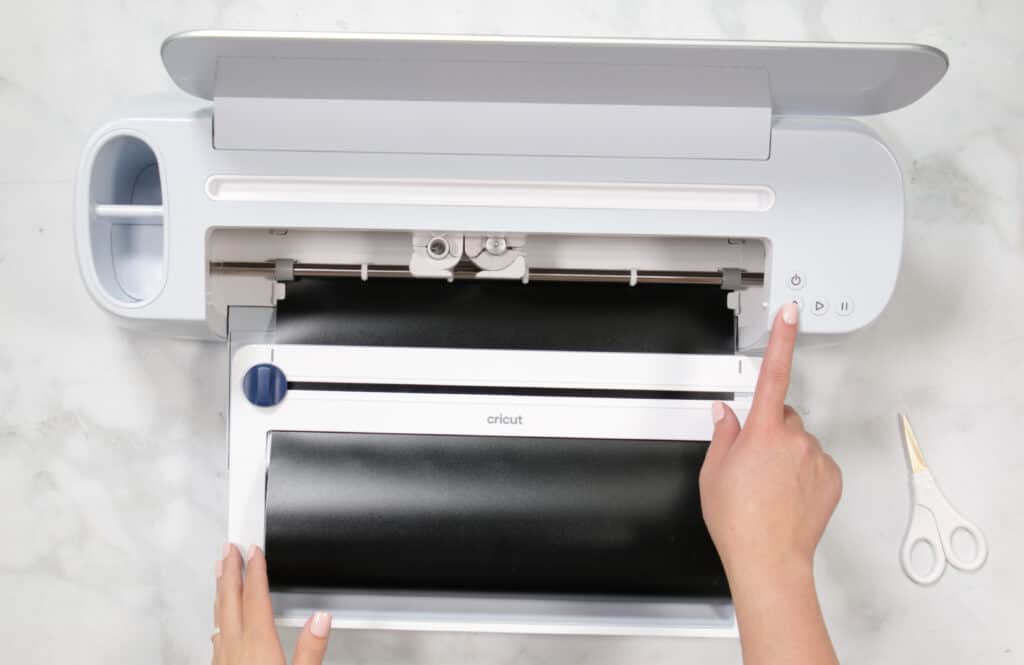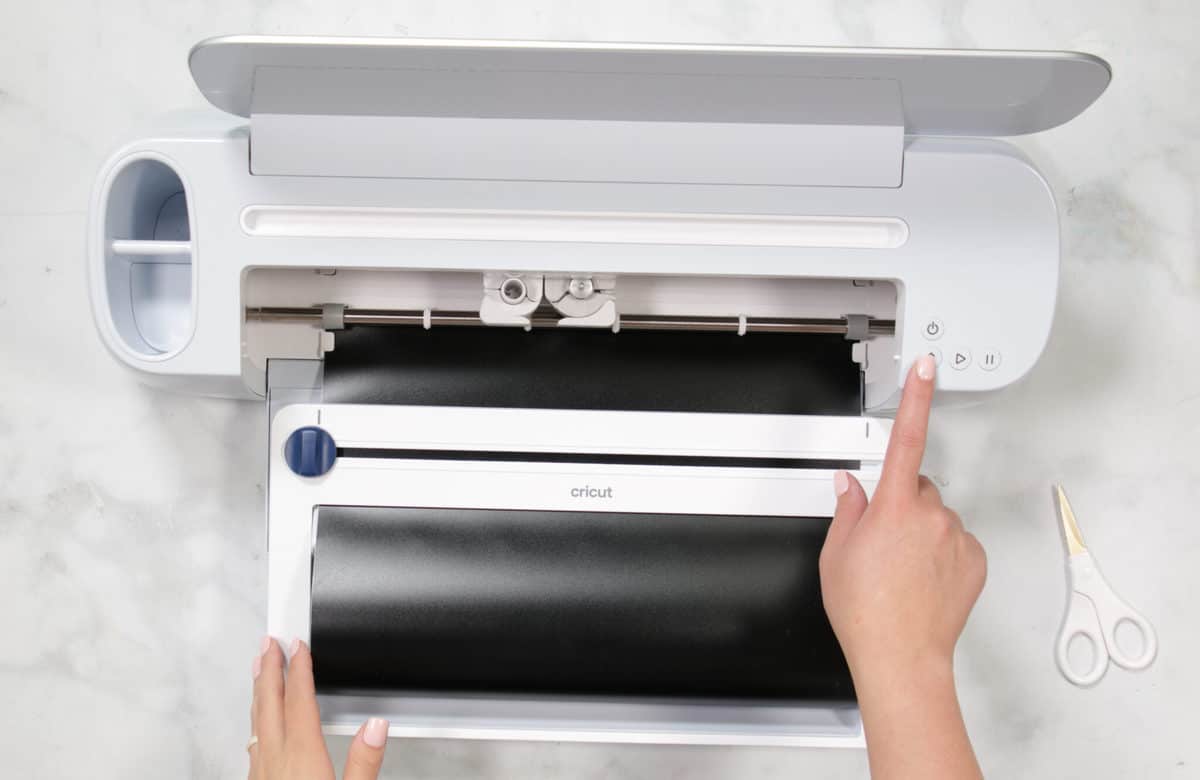 If you're a crafter that sells your products, the ability to cut up to 12 ft at a time will save you lots of time and money.
What's your favorite upgrade Cricut made with the Maker 3? Let me know in the comments below.
Save this post on Pinterest here!
Learn to Master Your Cricut in My Cricut eCourse, Cricut Made Easy
If you just bought your machine or don't know where to start, my Cricut video course, Cricut Made Easy is for you!
Did you know that my course covers both the Explore 3 and Maker 3 as well as the Explore Air 2, Maker, and Joy? Cricut Made Easy teaches you everything you need to know about your machine, Design Space, materials, mats, and blades.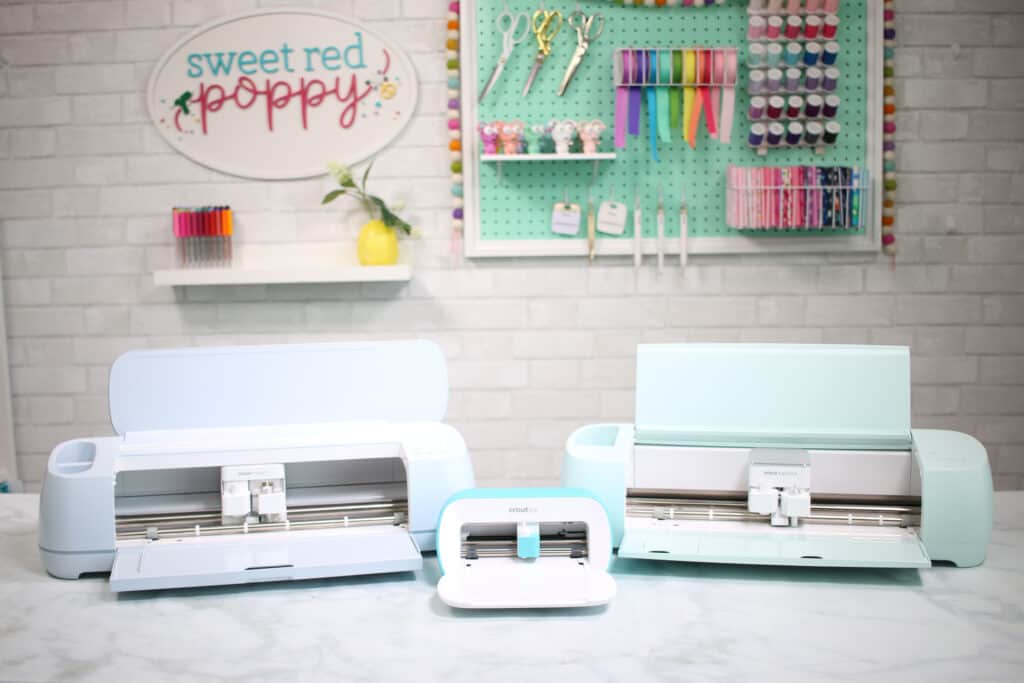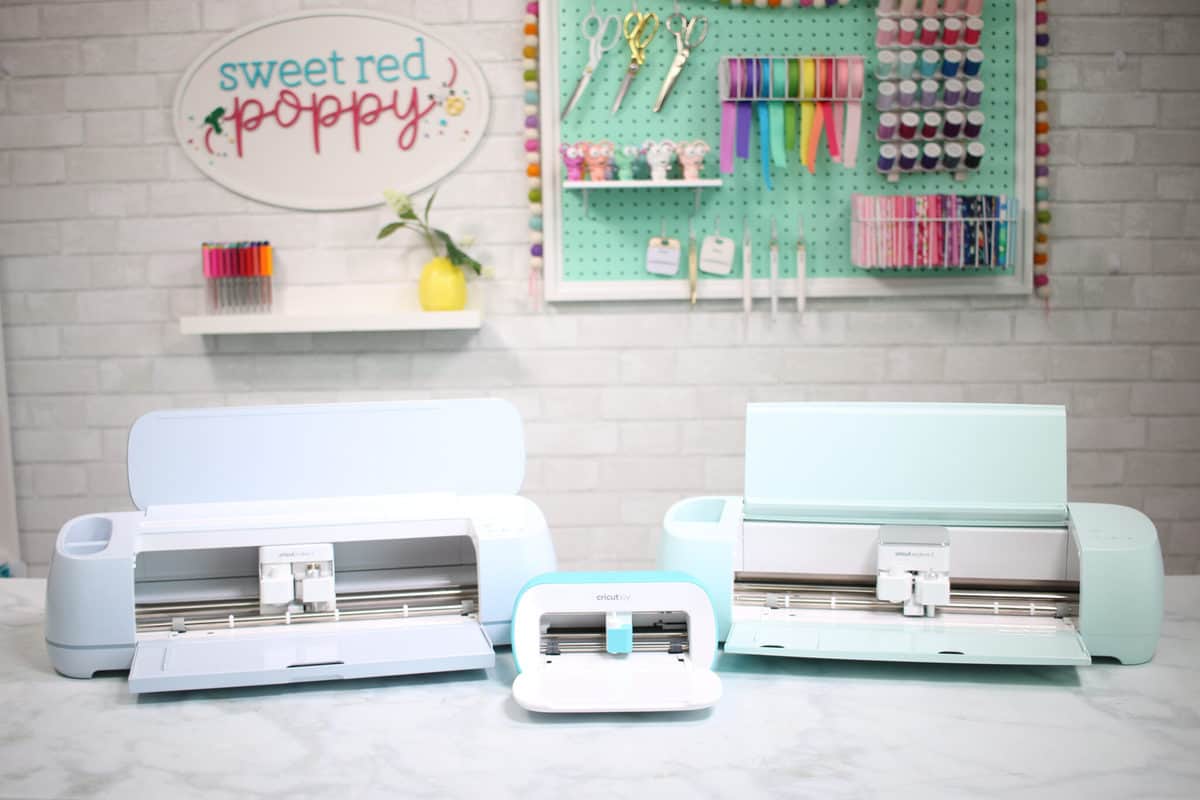 With over 16 projects and 21 chapters, this hands-on e-course teaches you how to use your machine to its full potential. With the prerecorded lessons, take my course at your own pace, and rewatch lessons as needed.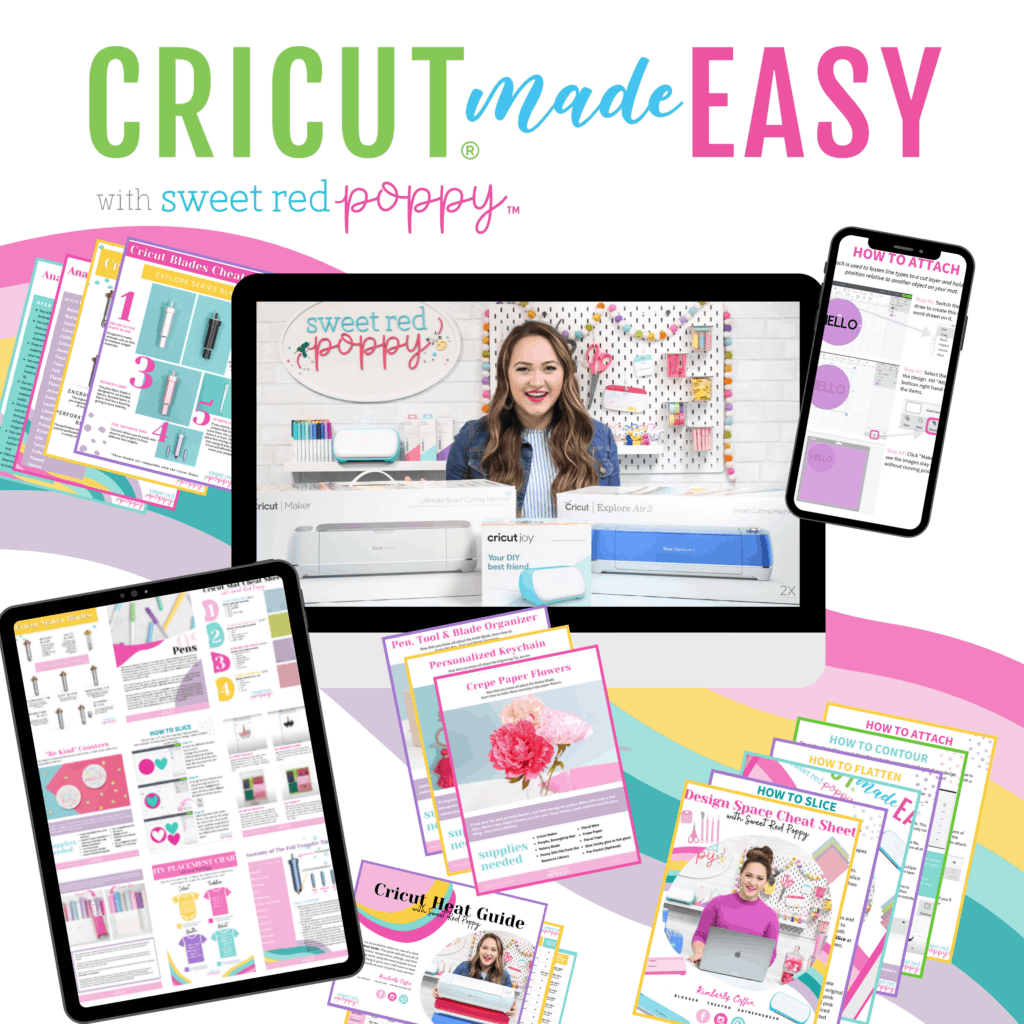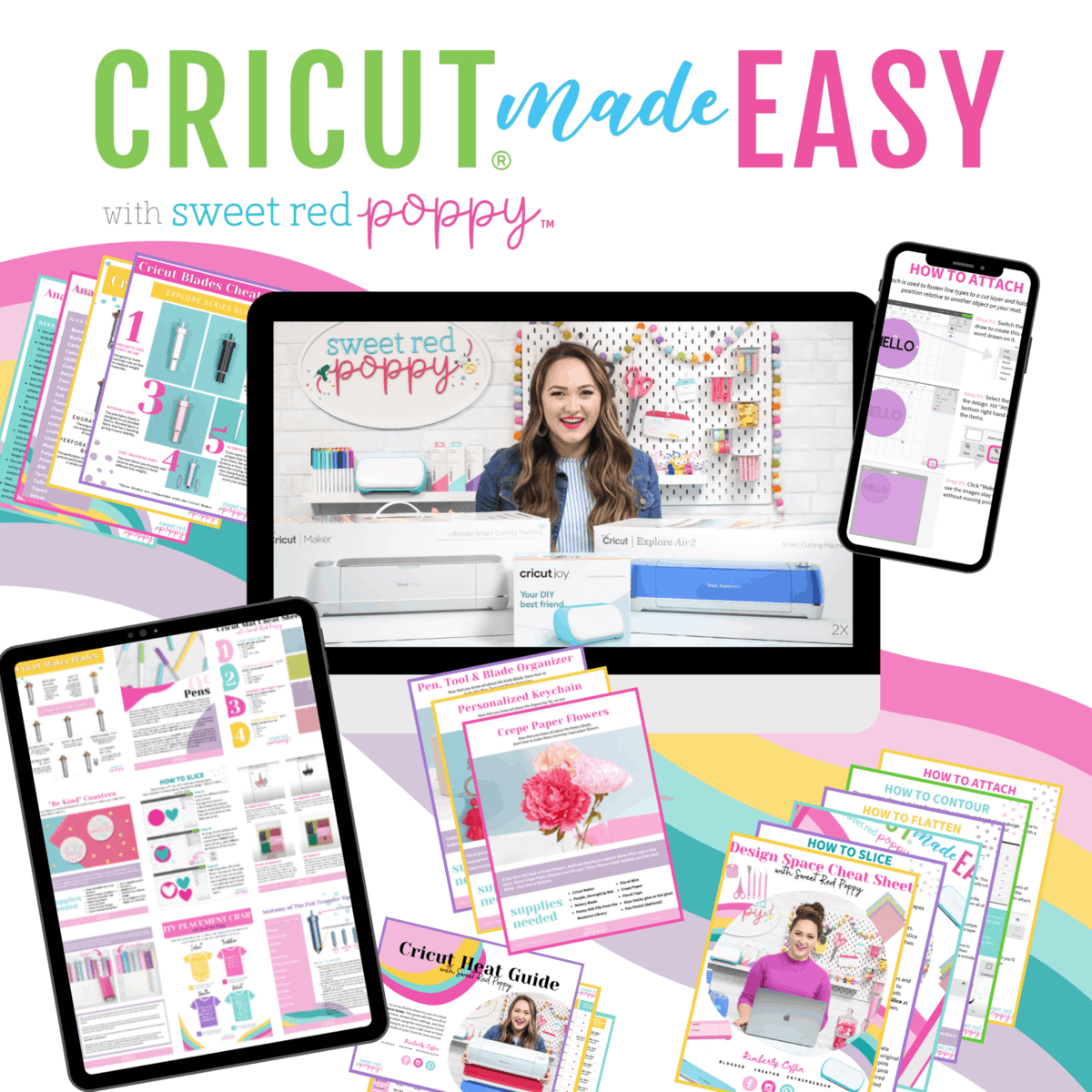 And as an added bonus, I include a free Cricut ebook for quick reference while you're crafting.
Check out my Cricut Explore 3 vs Cricut Maker 3 post here.
If you have any questions about the Cricut Maker 3, be sure to leave them in the comments below!