In This Blog Post, I'll Share Five Holiday Storage Tools, Tips, and Tricks I Use to Stay Organized After the Holidays.
If your holiday decorations normally get shoved into a big bin, only to become a jumbled-up mess for you to unpack next year, then this post is for you!
This year, I'm focusing on organizing my holiday decor with easy storage solutions available at JOANN. A big thanks to JOANN for sponsoring this post. Find all the organization supplies in this post at your local JOANN store or on JOANN.com.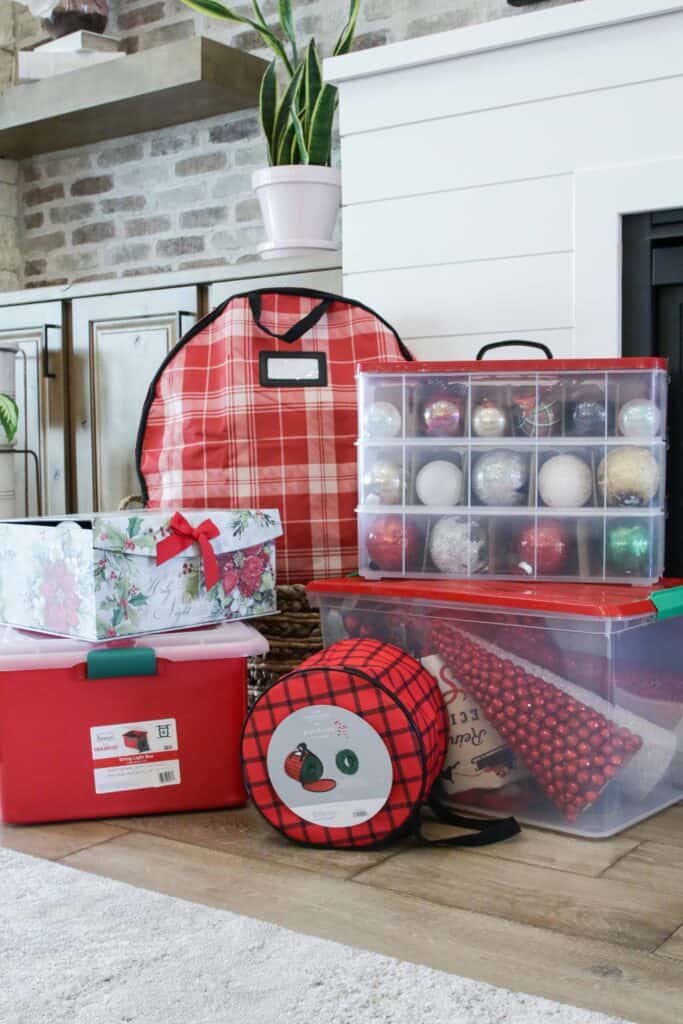 I'm sharing five functional products that will make it easier to store and organize your holiday decor. These products will also keep everything safe and intact, saving you time and stress next year.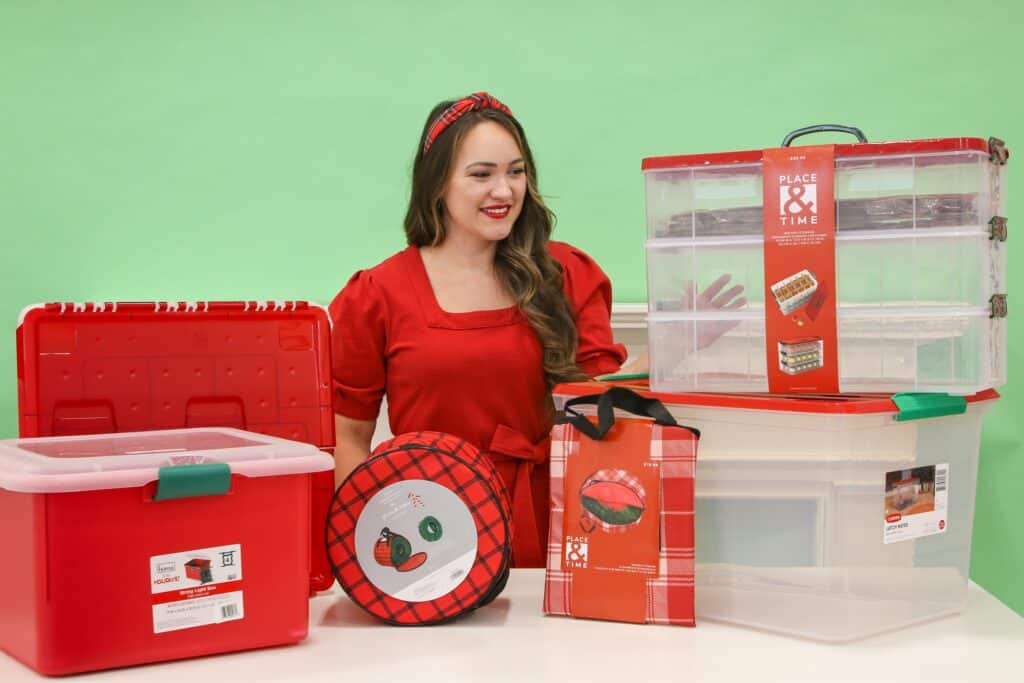 I grabbed all my organization essentials from JOANN. They have a great selection of holiday storage to store all your decor faves!
24" Wreath Storage Bag
Do you have a wreath for every season? If you want to keep them protected and intact, this is a great bag to have on hand. The last thing you want to happen to your wreaths is for them to collect dust on top of a bin somewhere in the attic or basement.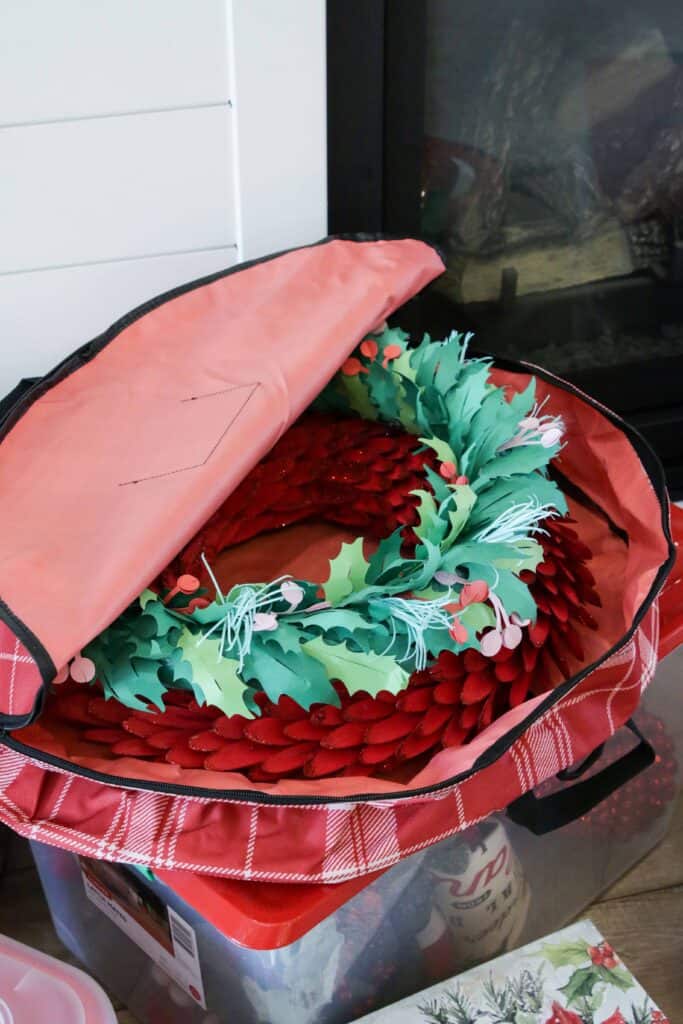 When I stopped by my local JOANN, I saw this Wreath Storage Bag. It's made of a strong polyester plaid material and is perfect for my wreaths. It zips up to keep dust and debris out.
I was able to fit two medium-sized wreaths or one large and one smaller-sized wreath.
See similar products here, here, and here.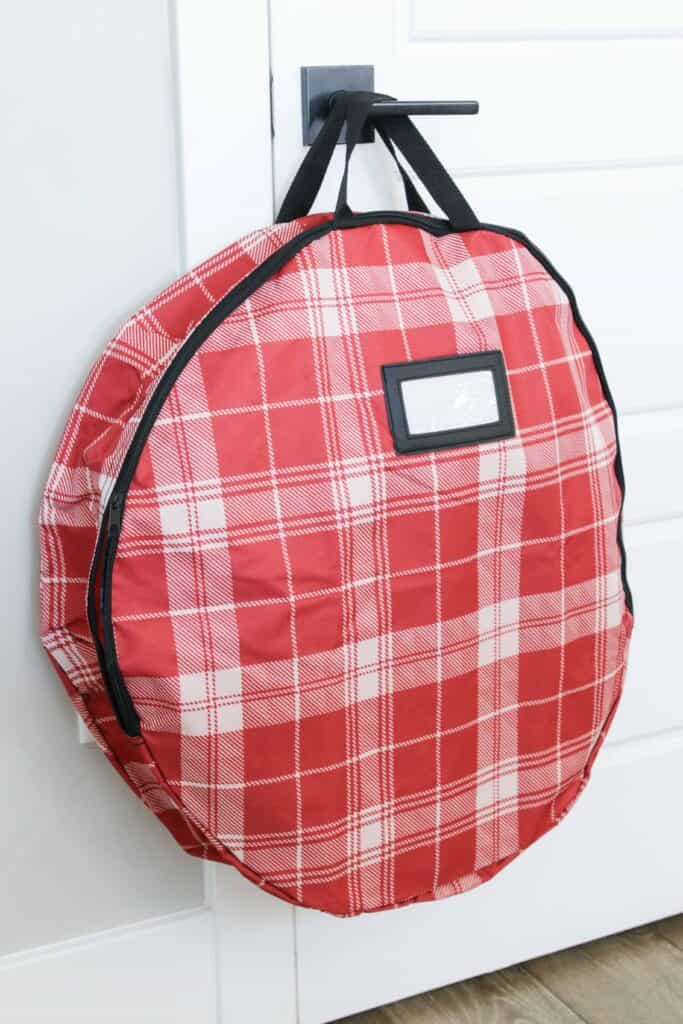 Lighting Storage Bag or Box
Then, I saw this Lighting Storage Bag that measures 10" x 8". This bag includes three light storage reels that hold up to a 200-count mini lights strand or 150-count icicle light strand. This bag is also durable enough to hold not only lights. But it can also store cords, wires, cables, and rope.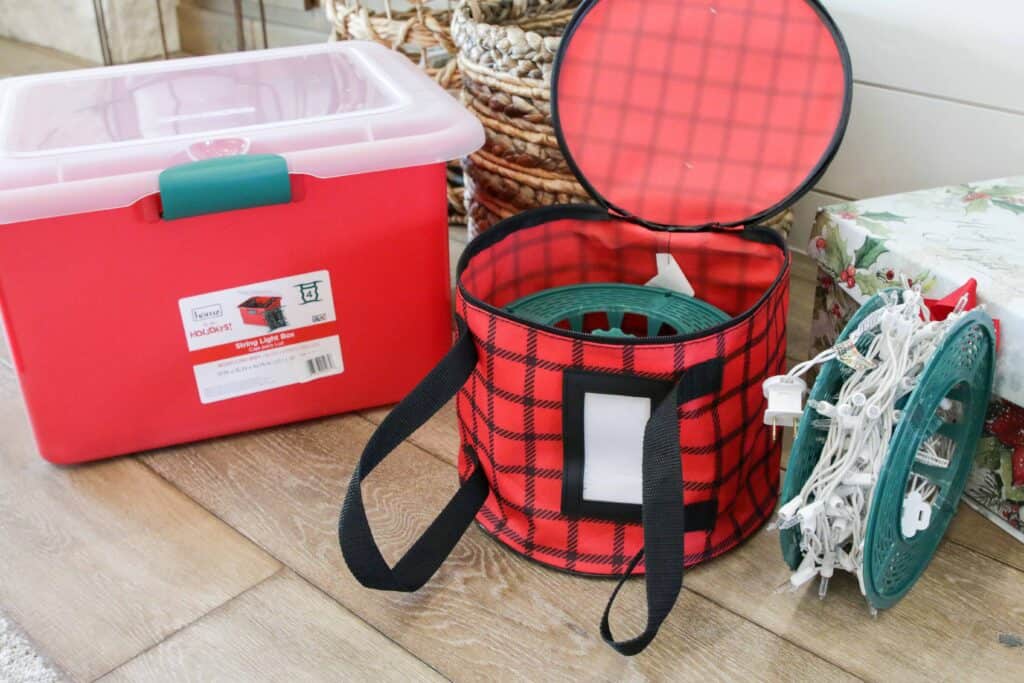 Best part? You don't have to worry about untangling your lights next year. All you have to do is unwind the lights. There will be no more guessing where to start the detangling process.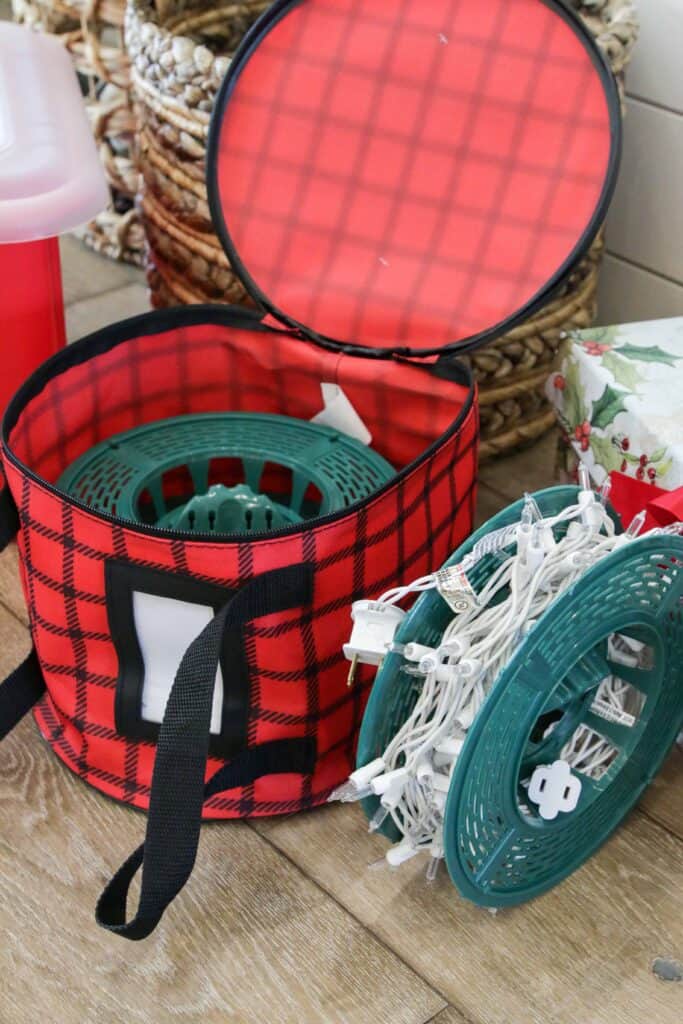 Get the Light Storage Container or similar product here.
Divided Ornament Storage Box
Next, I found this Place & Time Divided 54ct Ornament Storage Box. I thought it was a great way to organize my ornaments. It measures 19.68 X 10.51 X 13.78 inches and includes a slotted ornament organizer.
You can also store small decor items or craft supplies in these clear storage boxes.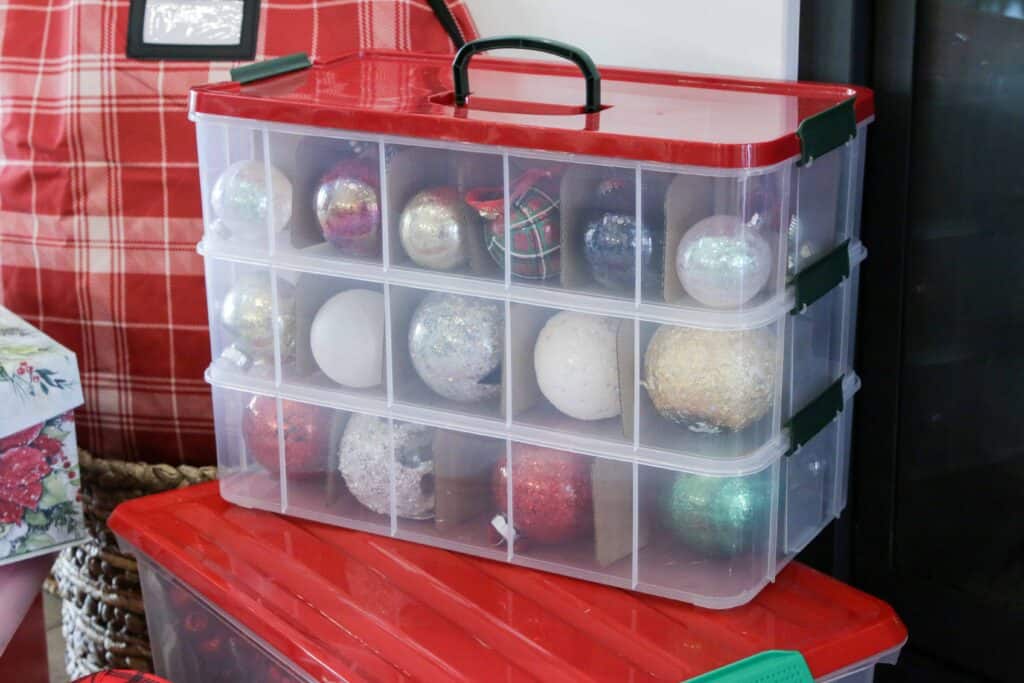 The cardboard inserts allow you to change the size of the slots depending on the size of your ornaments. This is really helpful when dealing with oversized ornaments or ones that are smaller than normal.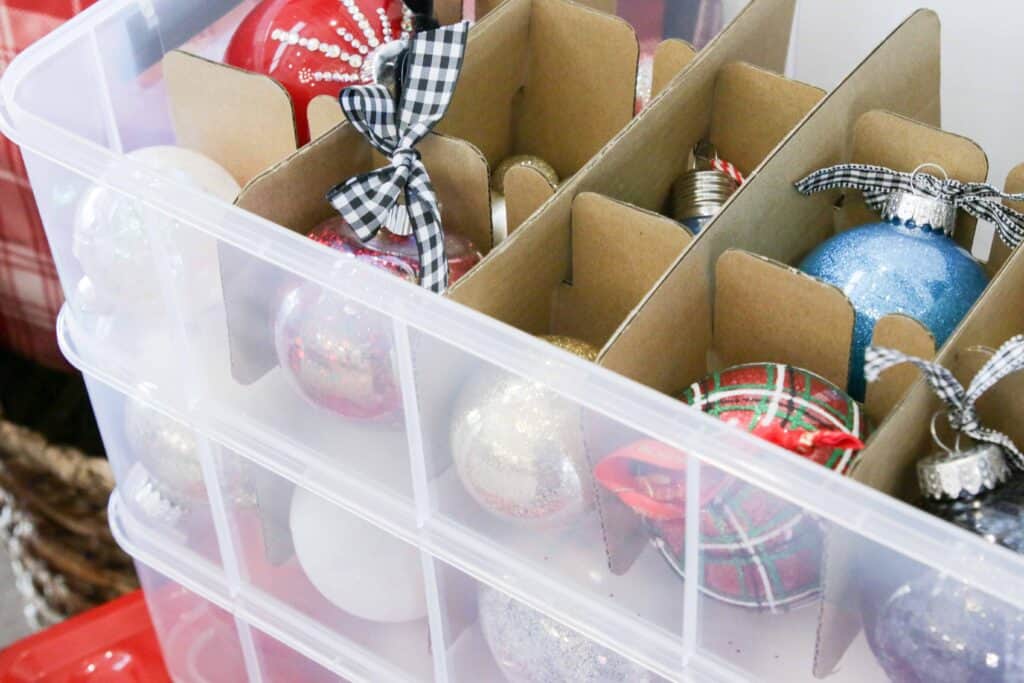 Find similar products here and here.
Holiday Storage Box (12" x 12")
You can use this sturdy Holiday Storage Box for any holiday-festive decor (extension cords, garlands, wires, etc.). I'm always in need of large storage boxes when I'm taking down my holiday decor.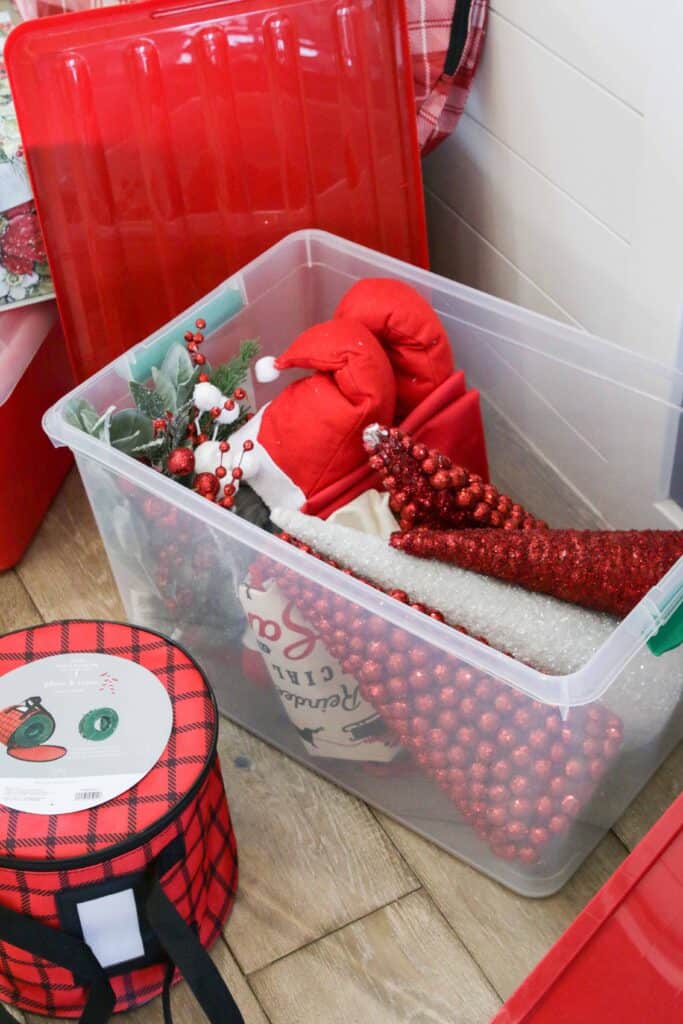 Flip-Top Storage Box
This Flip Top Box has many uses. Use it to store your ribbon and bows, ornaments, or small holiday decor items. It also doubles as a great gift box, so it can be used during Christmas and then stored afterward.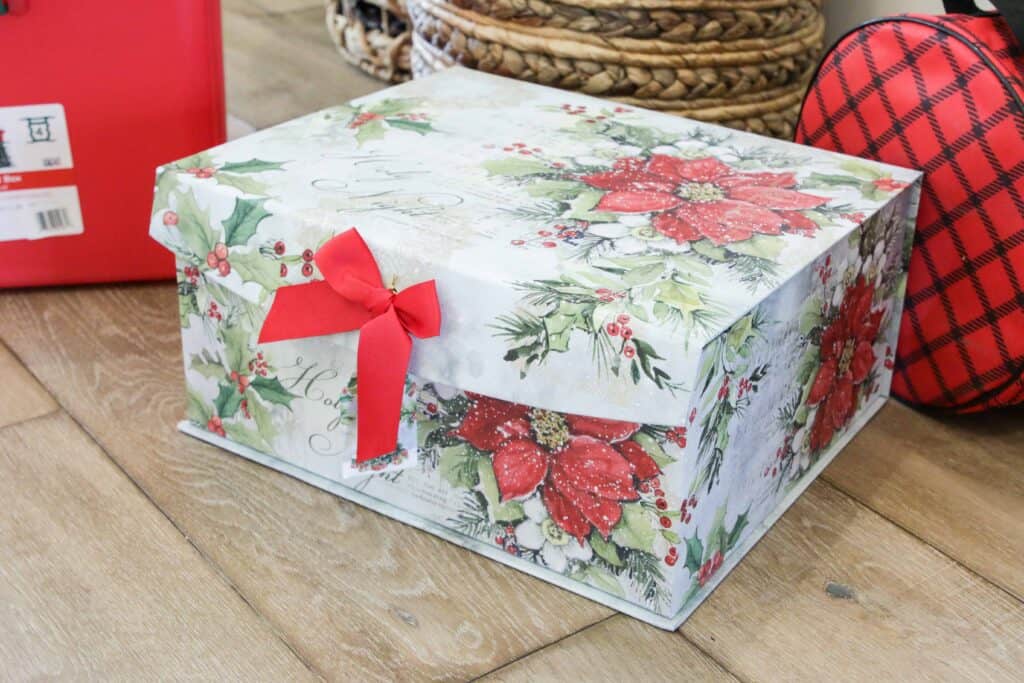 I like using these boxes to store all of my holiday ribbons.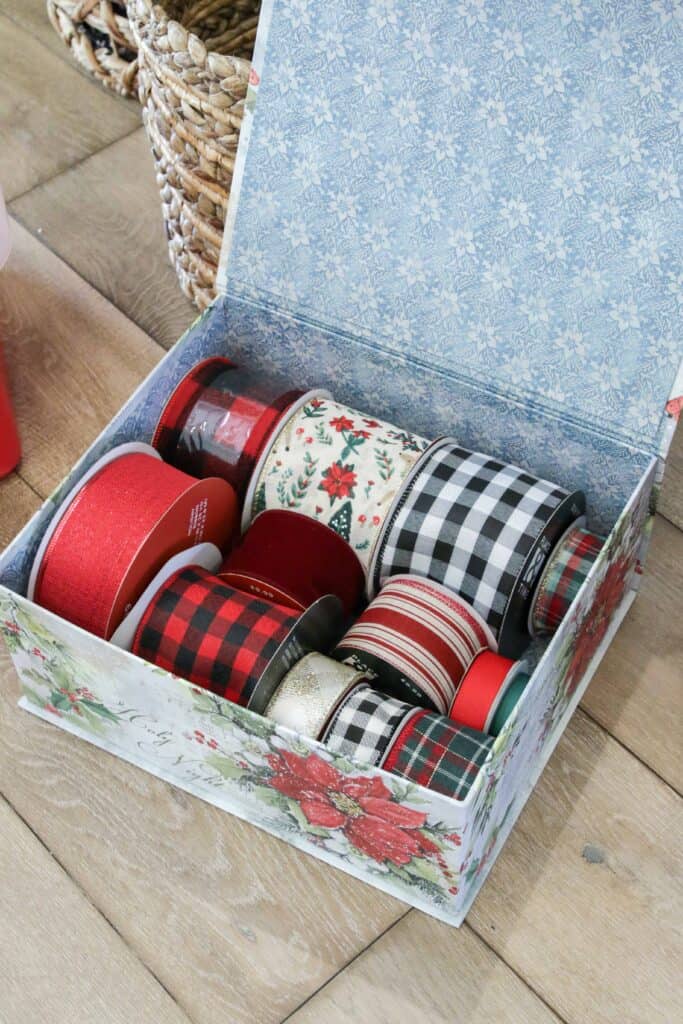 If you're looking for ways to organize your holiday decor, craft supplies, or craft room, JOANN makes it easy.
Head over to your local JOANN to grab these products or order them online at JOANN.com
Have you used any of these Joann organizers? Comment down below which one's your favorite and why!
Looking for more ways to organize your Christmas Storage? Click here to read my post about Christmas Storage and Organization!