The Louisa Coat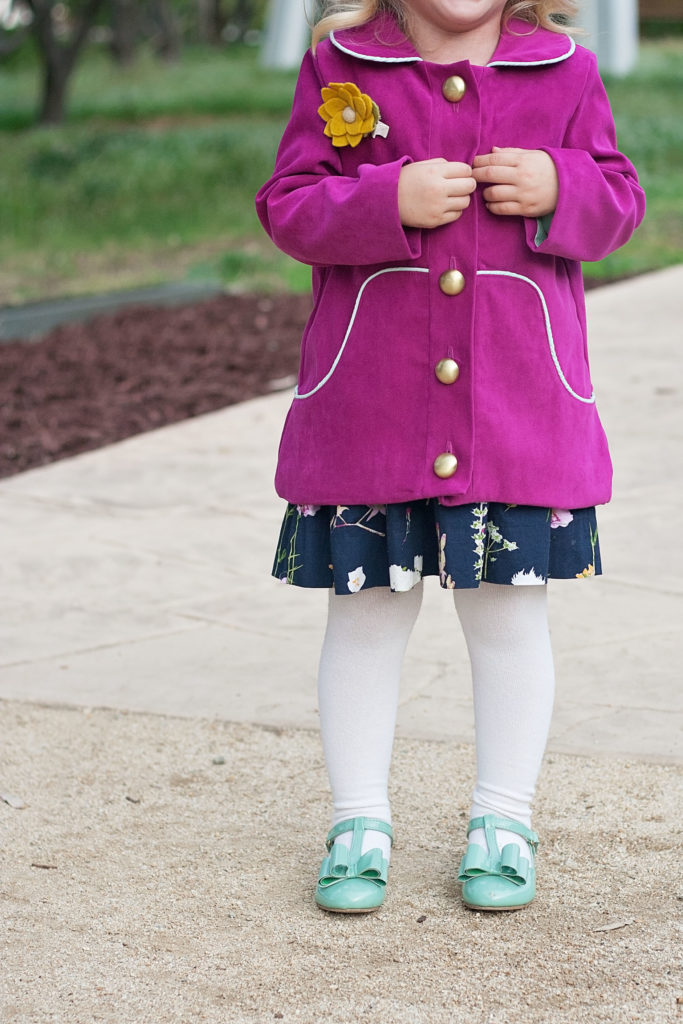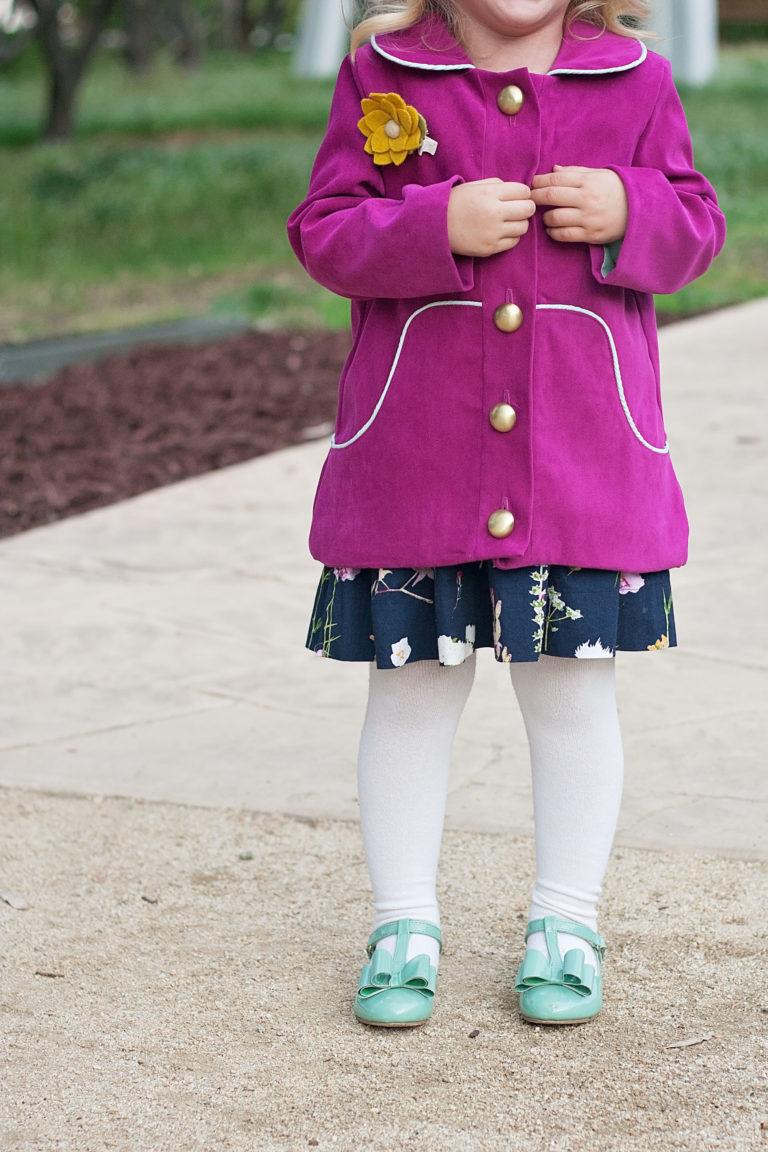 I've been dreaming of beautiful berry-colored fall coats with over-sized buttons as I've been anxiously awaiting the arrival of fall here in Northern California. Just as I was getting ready to pick out a pattern for my little one, Marte from Compagnie M. asked me to take part in her blog tour for the much-anticipated release of the Louisa Coat which is a variation of the Louisa Dress. Of course, I had to be a part of it!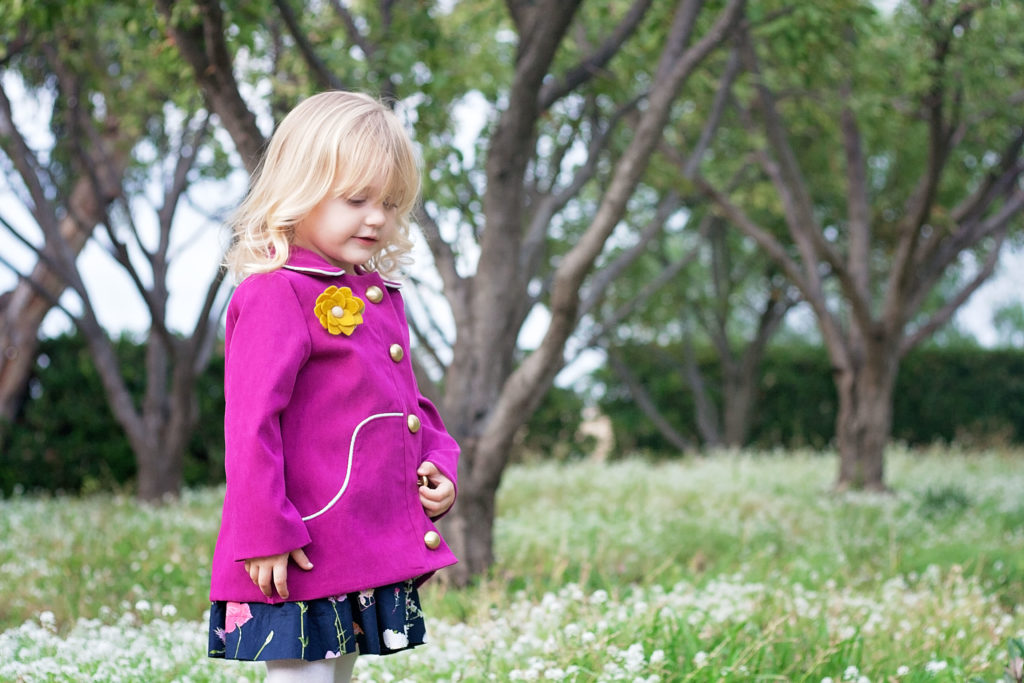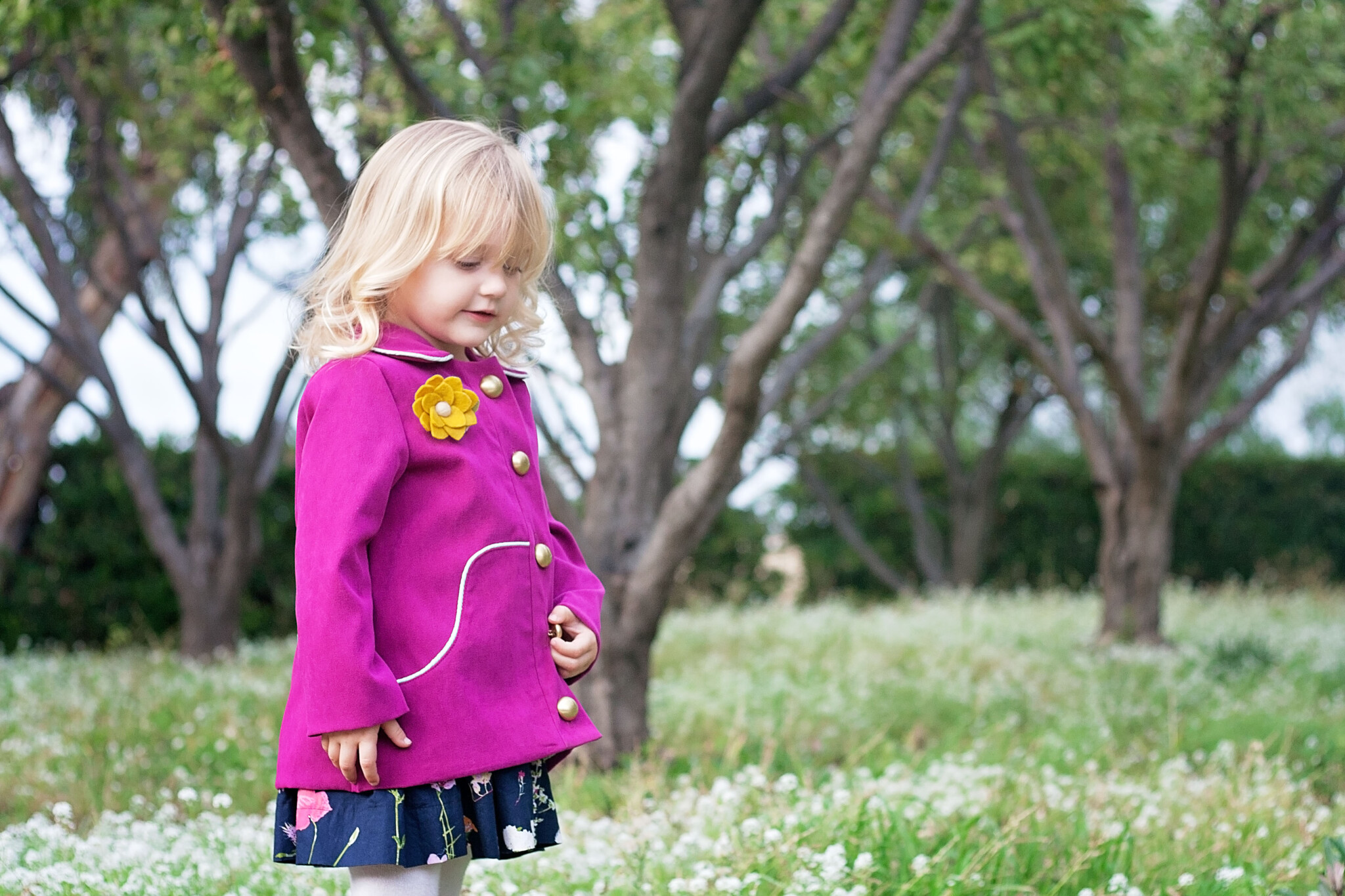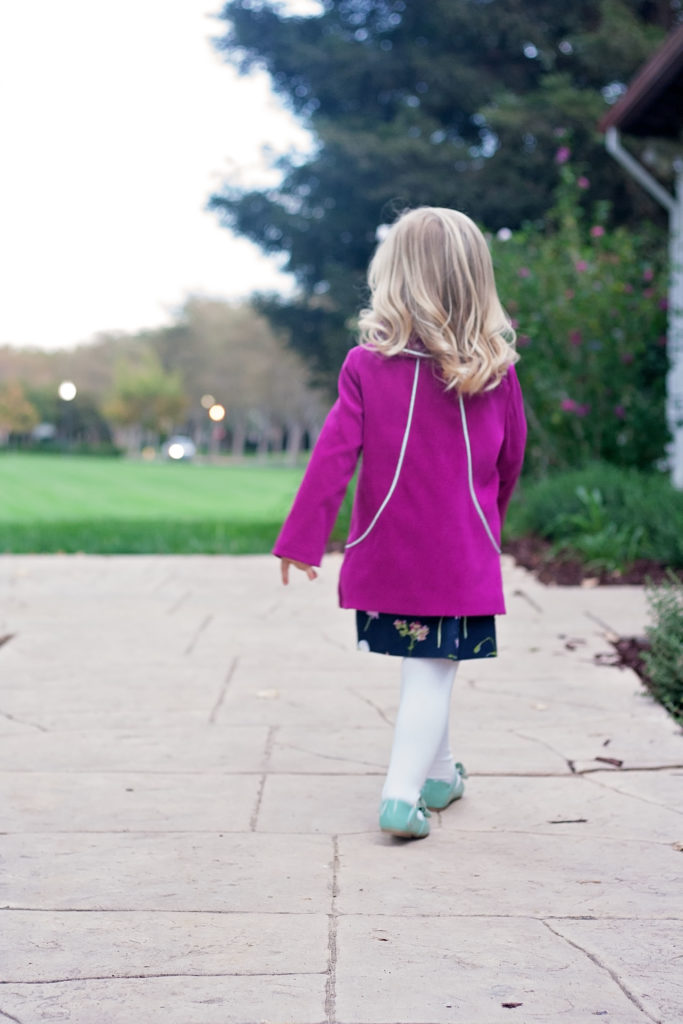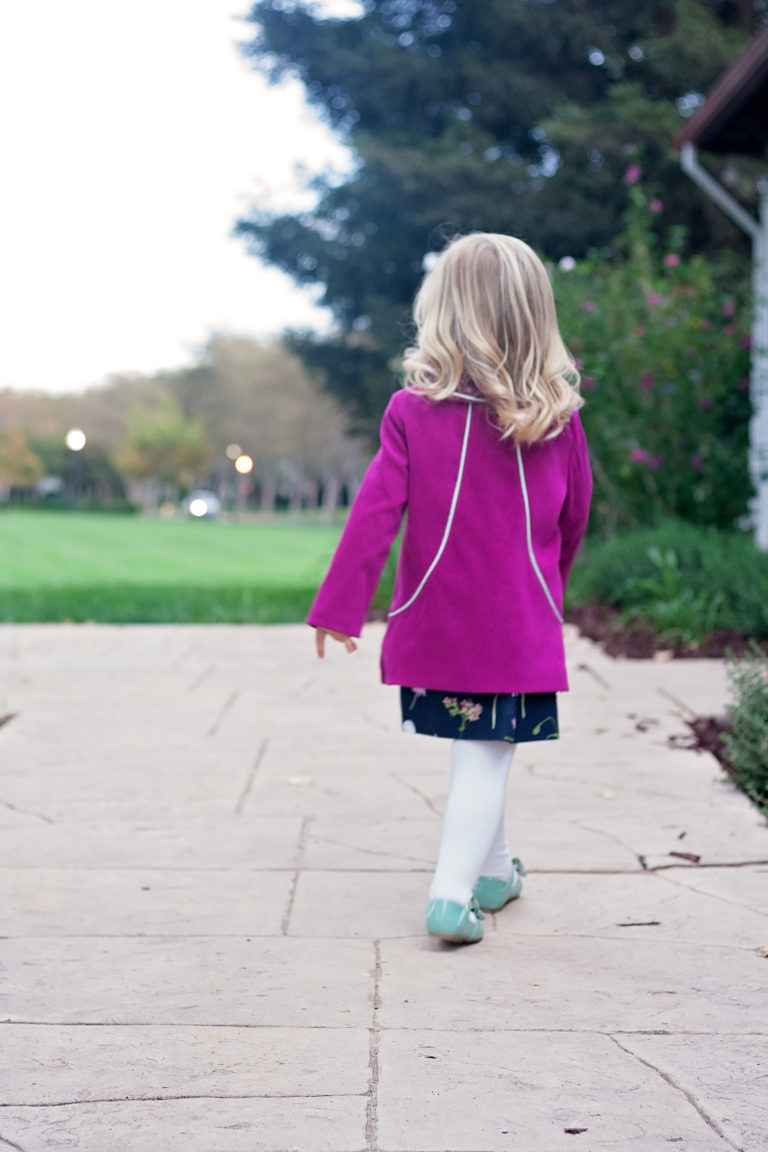 I chose this lovely mint fabric from Bari J.'s Joie De Vivre line to use as the lining for this coat.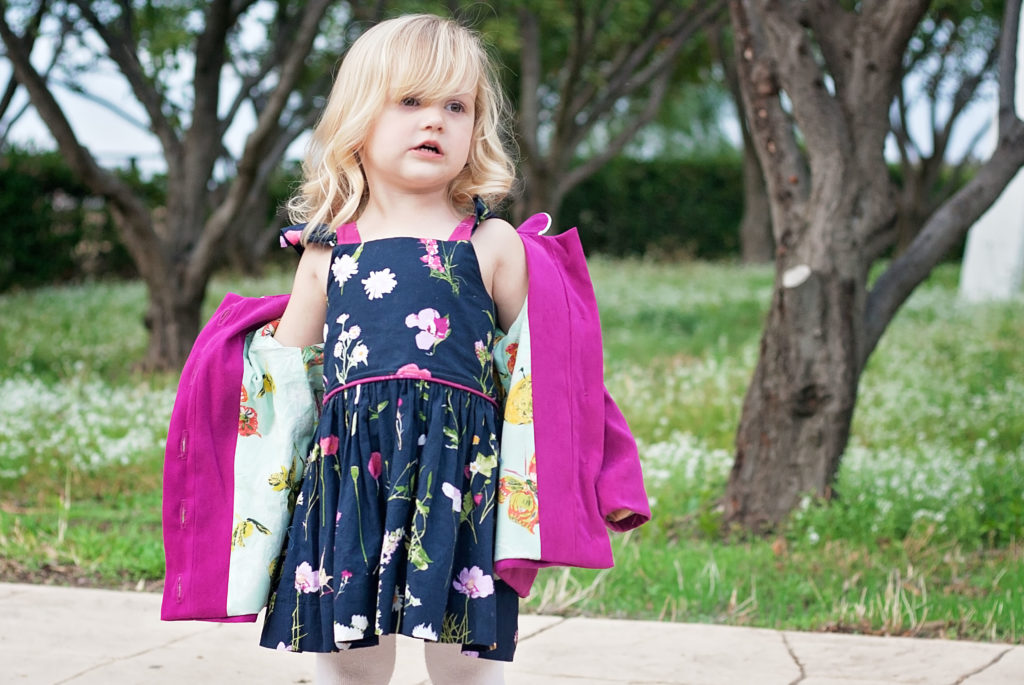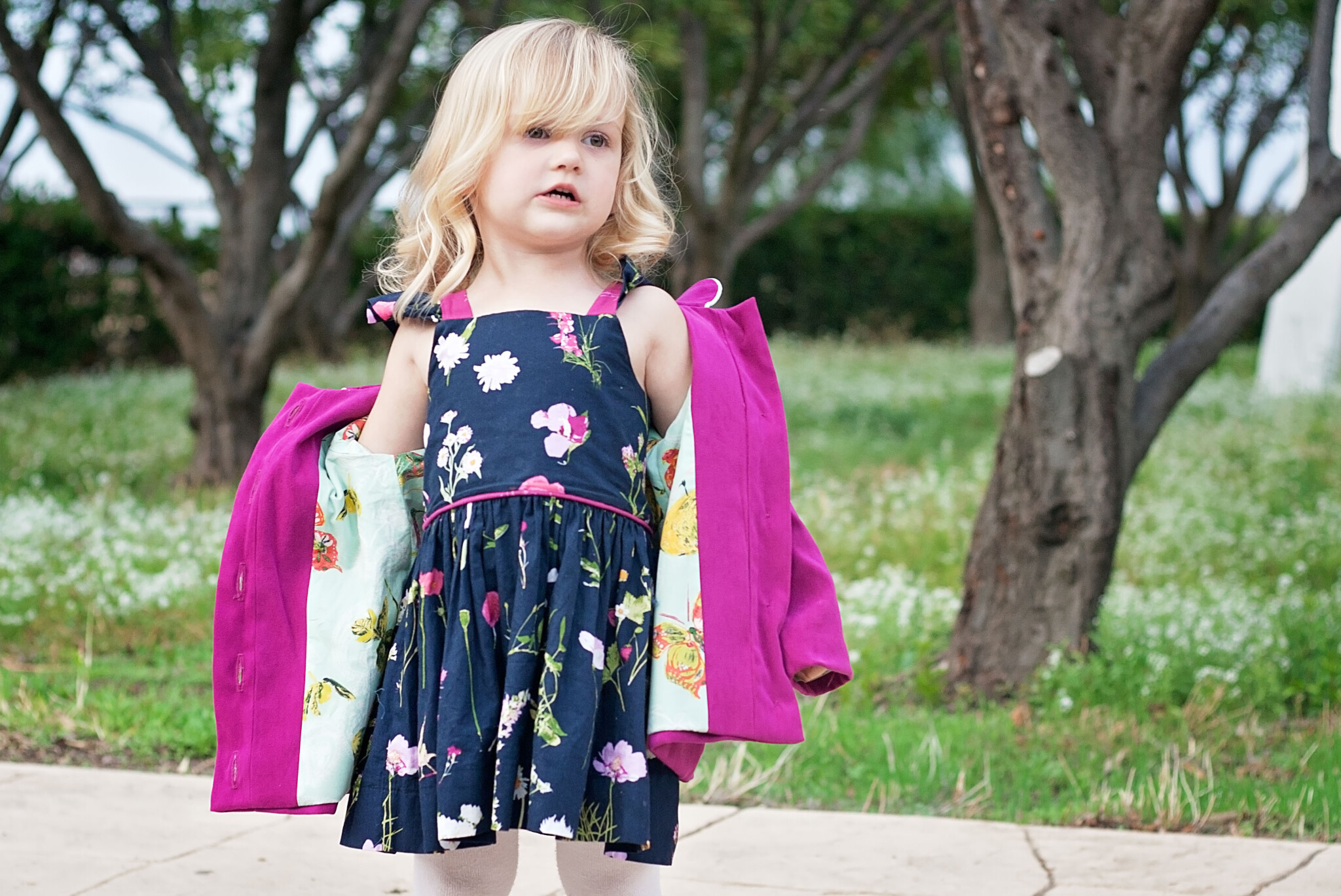 The over-sized golden buttons were purchased from JoAnn's.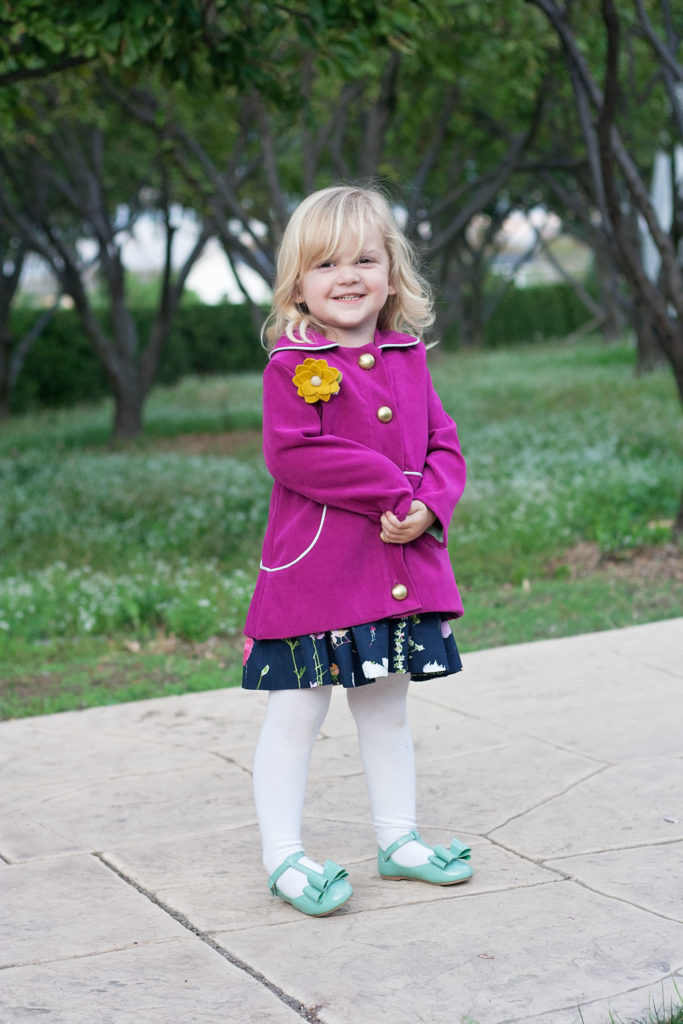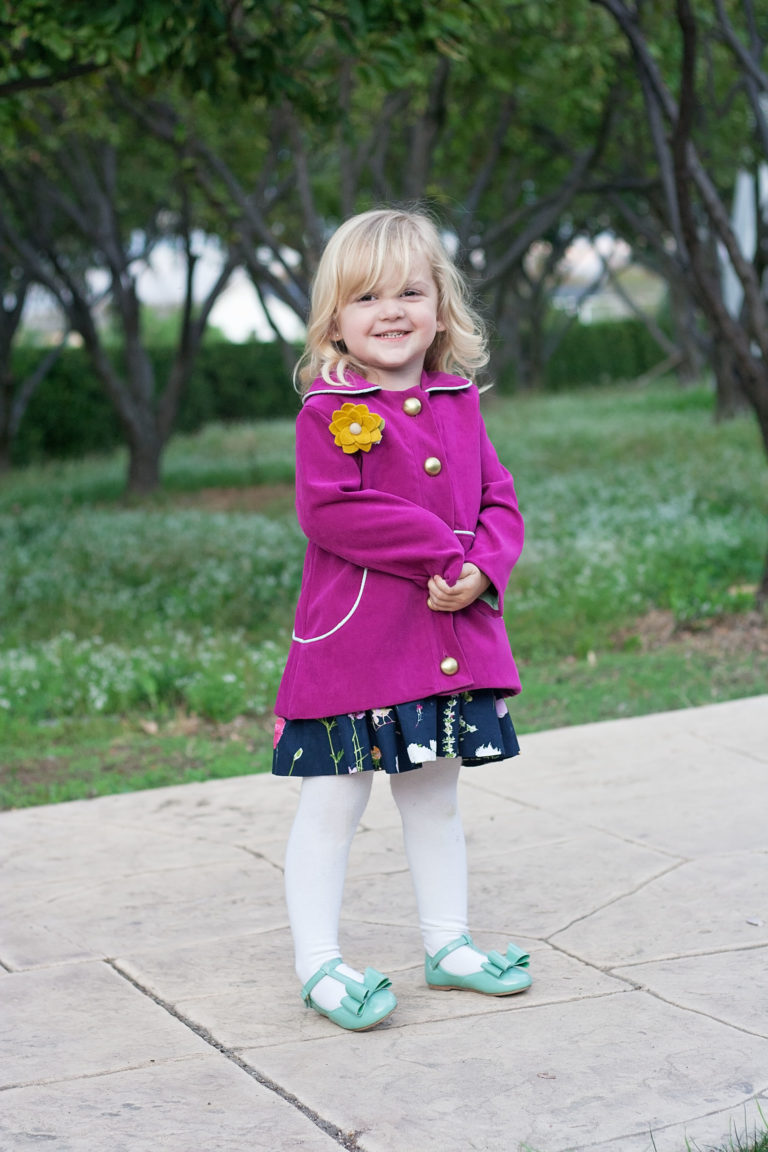 How sweet is that mustard flower I got from Lennyn Reese? I sent her a photo of the fabrics I was planning on using and she custom made this flower for me. She is an absolute dream to work with! You can find her store here.
I am so impressed by how well this coat is constructed. Every seam is enclosed and the inside of the jacket is just as beautiful as the outside.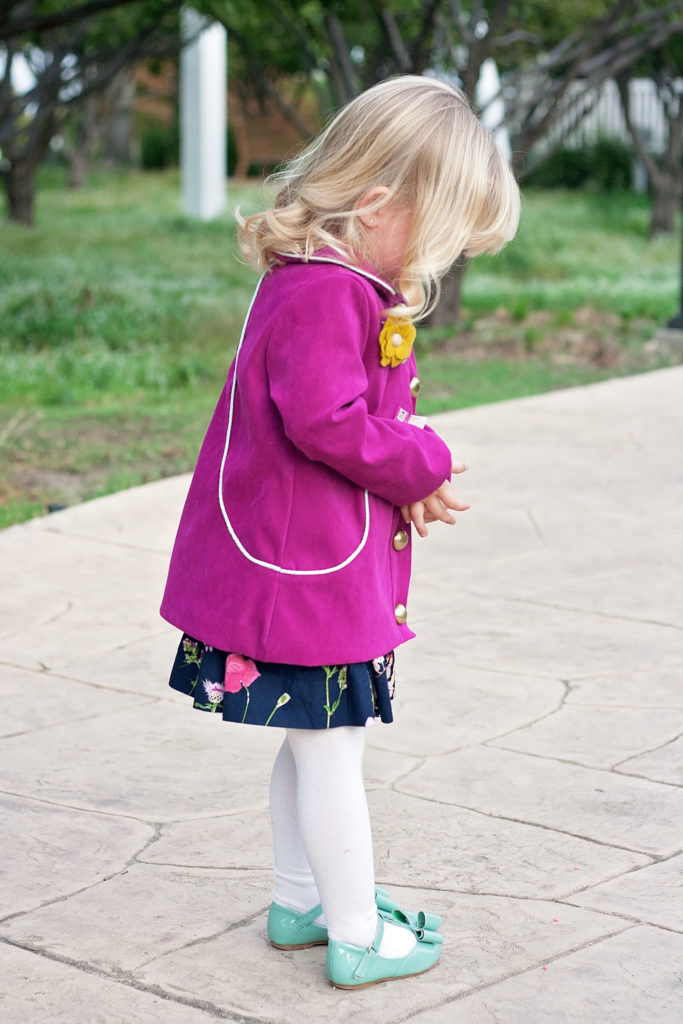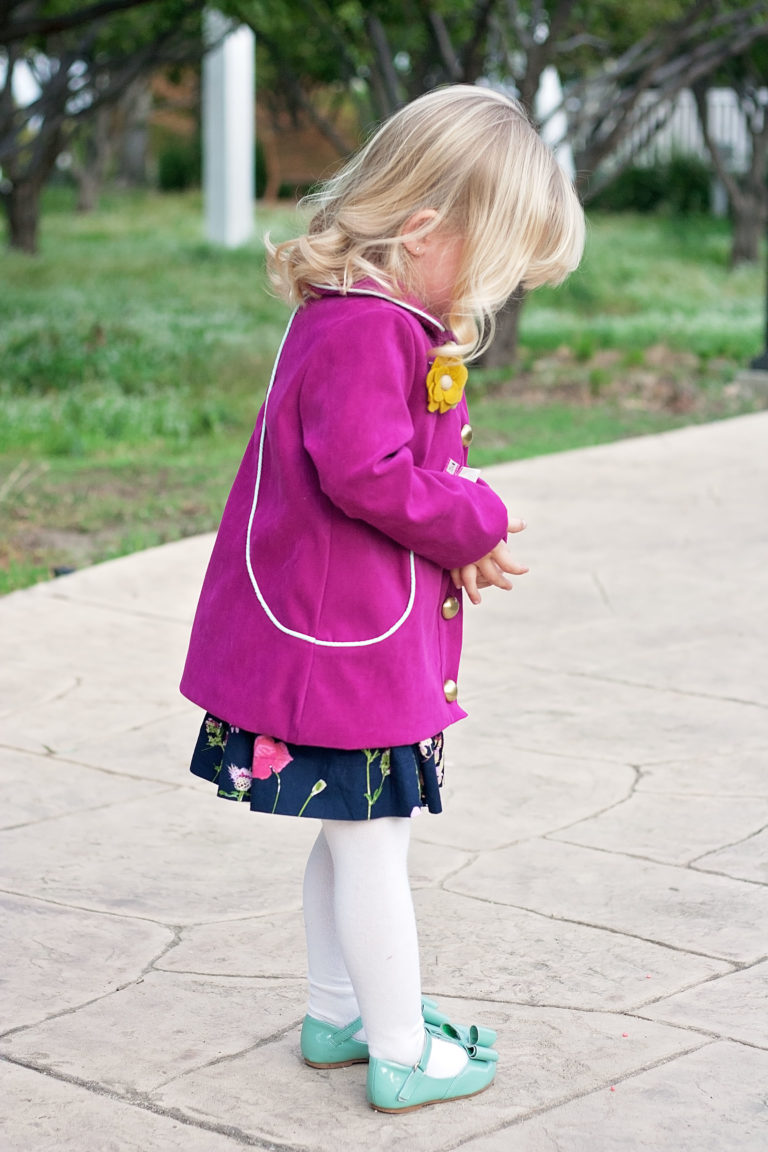 This was my first time using Tailors Elite interfacing. It's an interfacing from Pellon that has stabilizing threads and it makes such a difference in giving this coat a professional finish.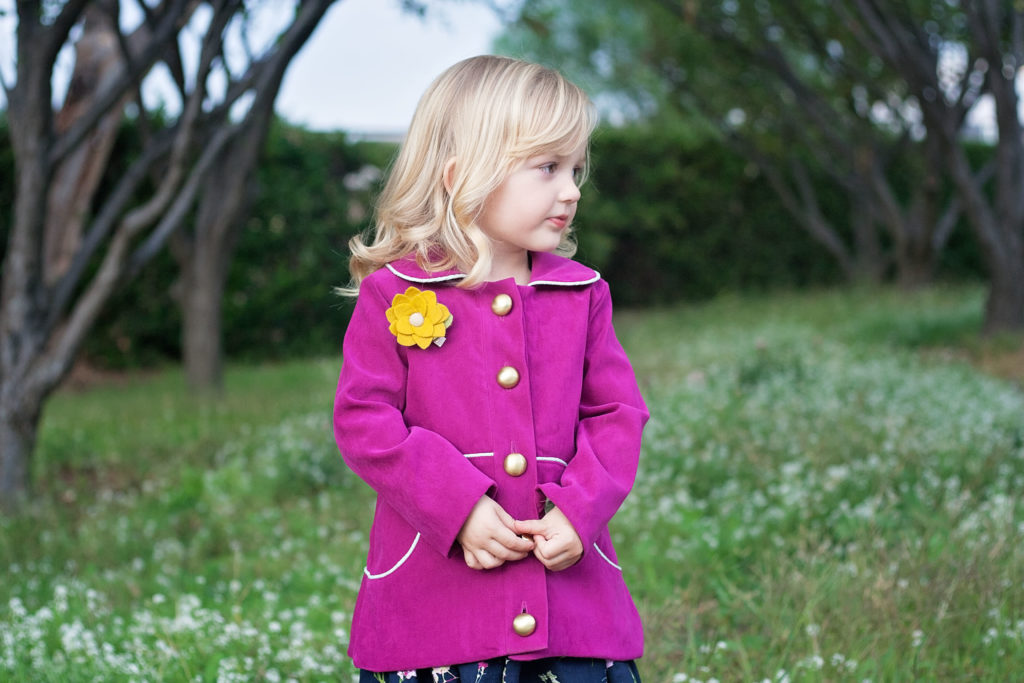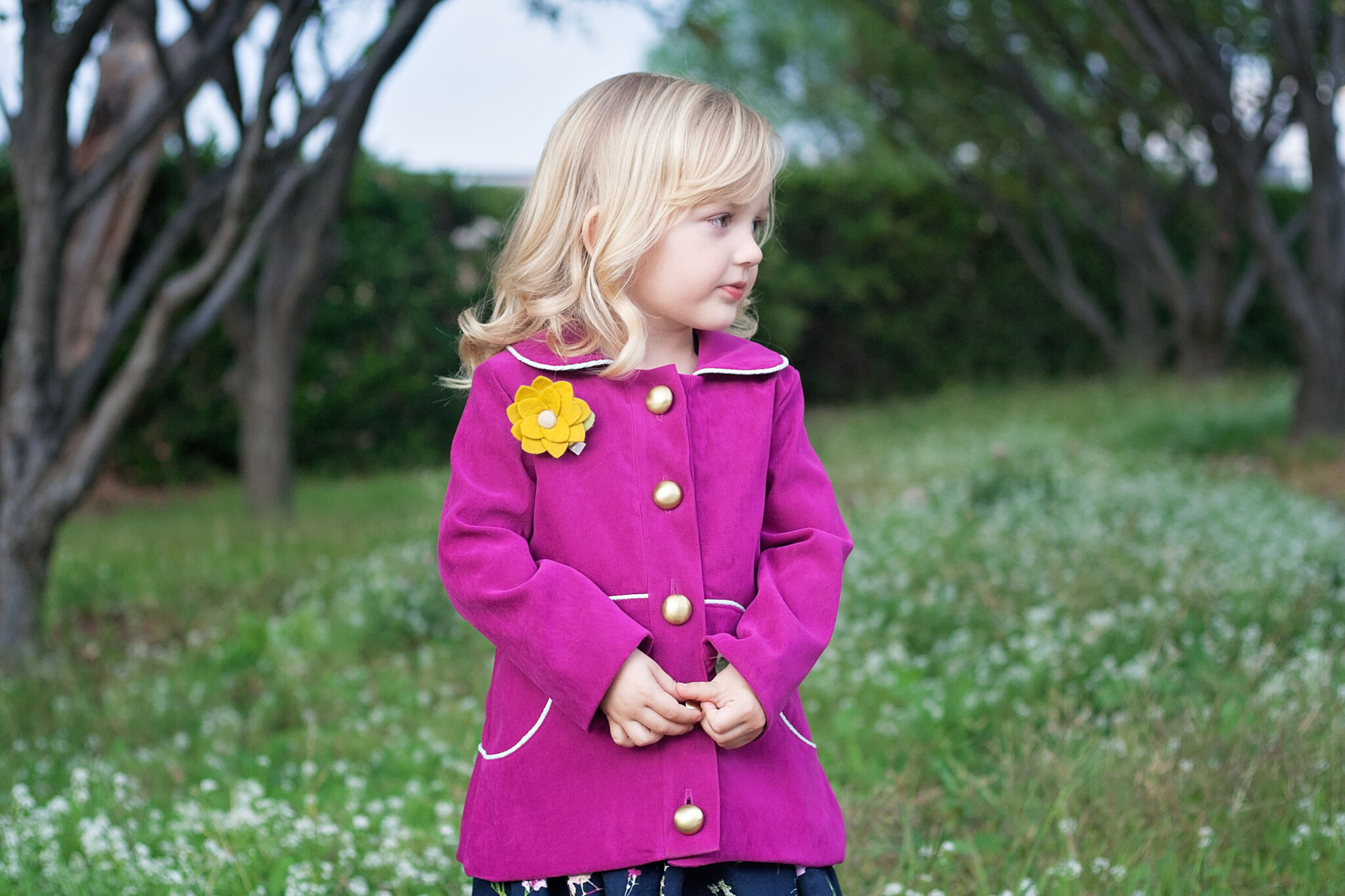 I made a straight size 2 in this coat and it fits my little one perfectly!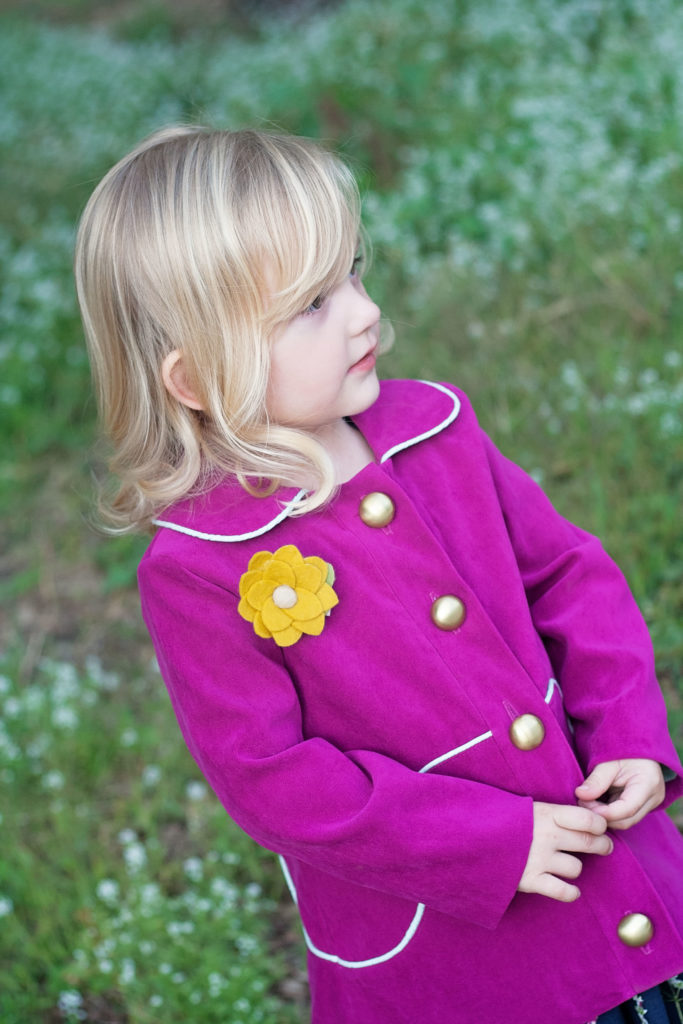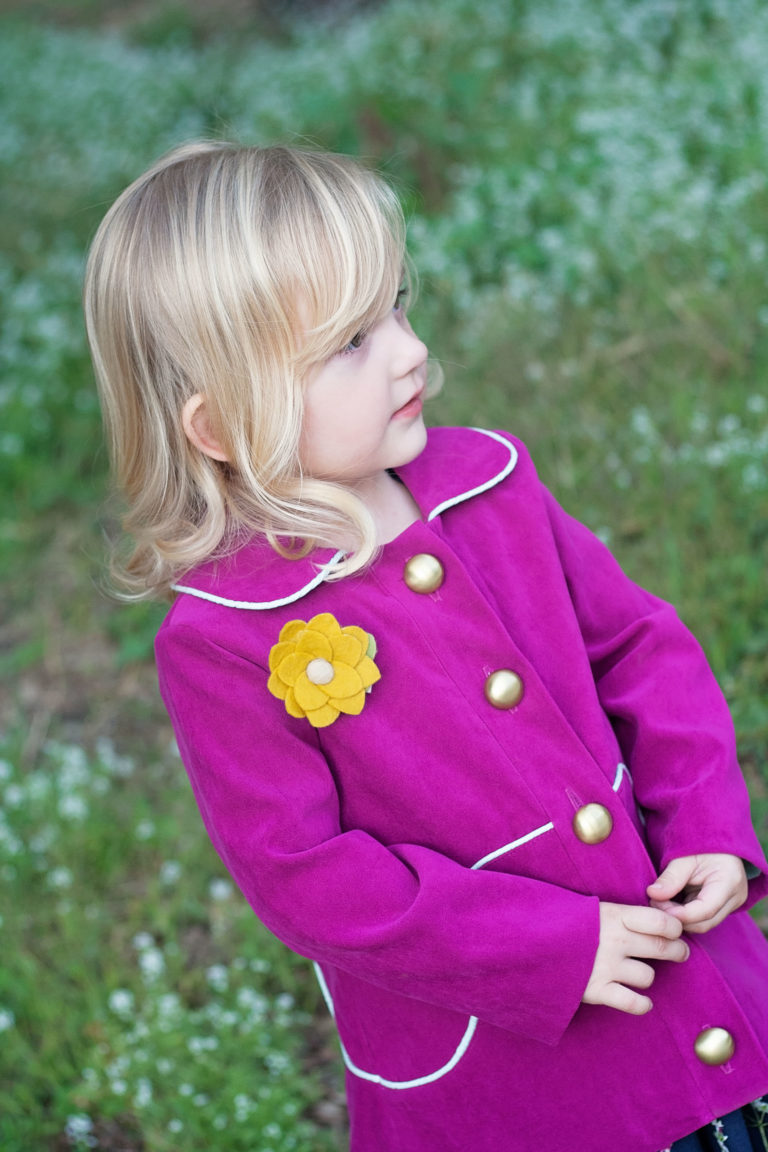 If the thought of sewing a coat leaves you hyperventilating or running in the opposite direction, don't fear! The instructions that accompany this pattern are superb! Each step is well detailed with both instructions and photos.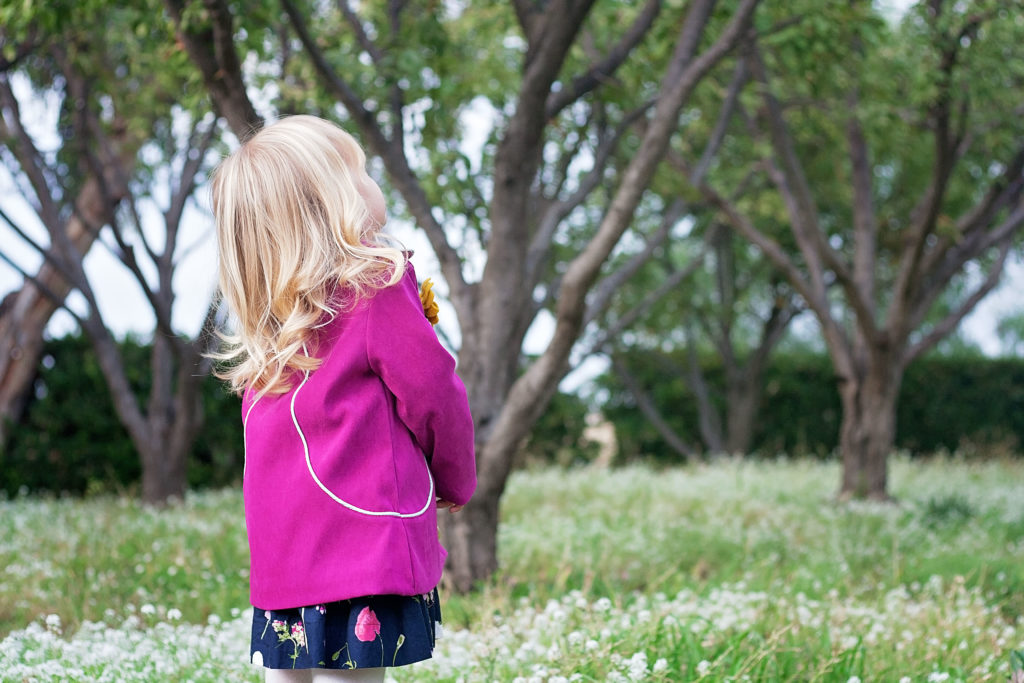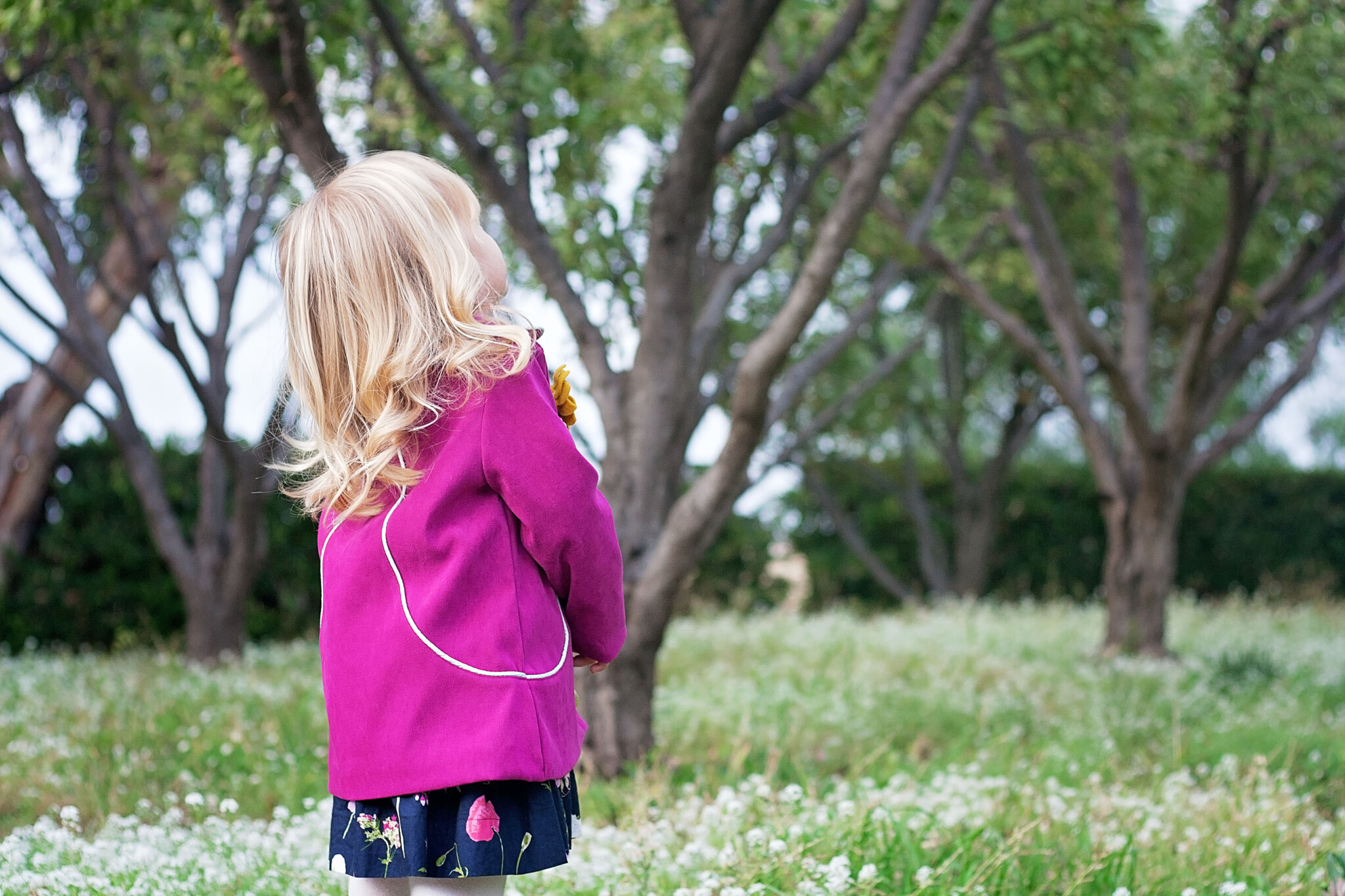 The details on this coat are so sweet; I love the collar, the buttons and the piping along the split back and pockets.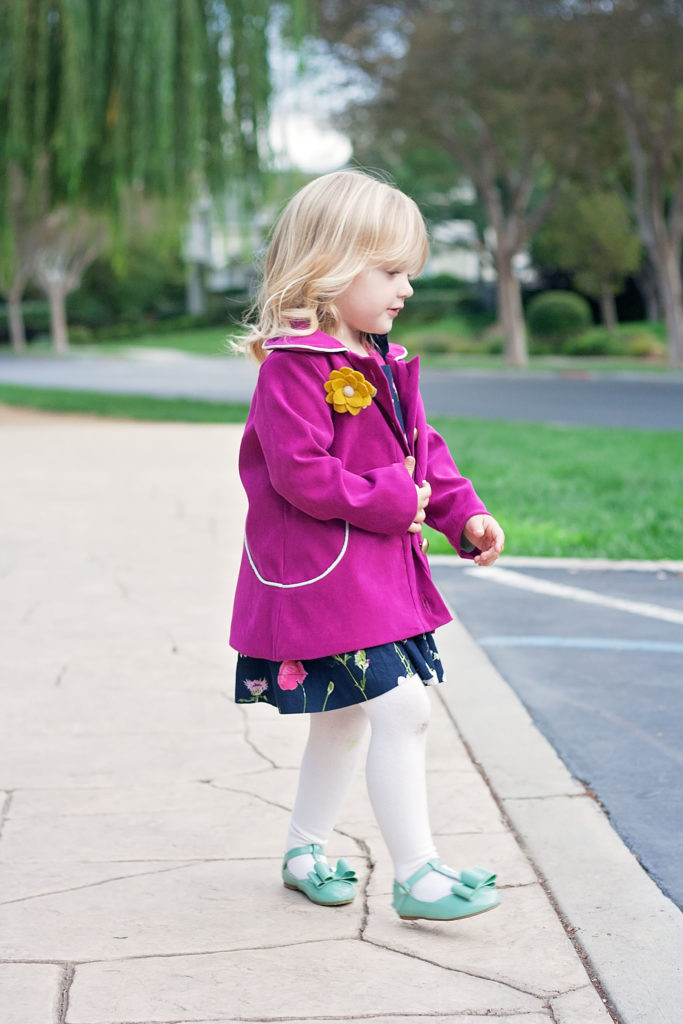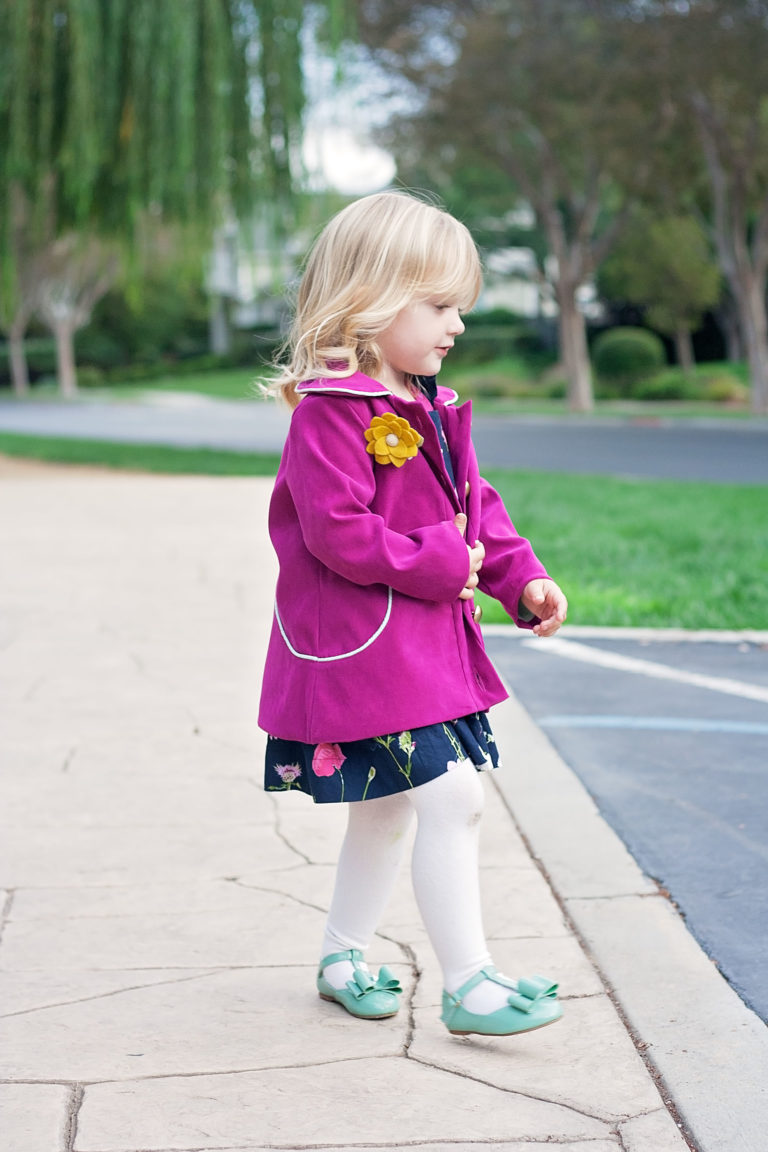 Of course, our photo shoot wouldn't have been complete without a total and complete meltdown from Madeline. Apparently, she wanted a "pink" coat and not a "purple"coat. 😂 After throwing herself on the ground and sobbing she finally decided it might be fun to take some photos. It's rough being three.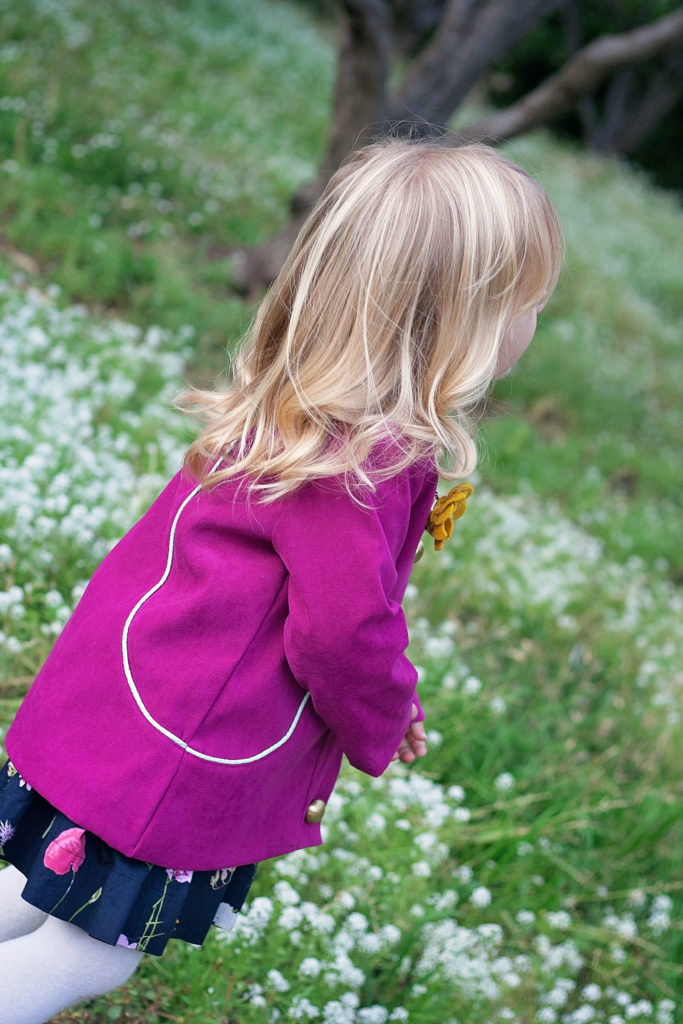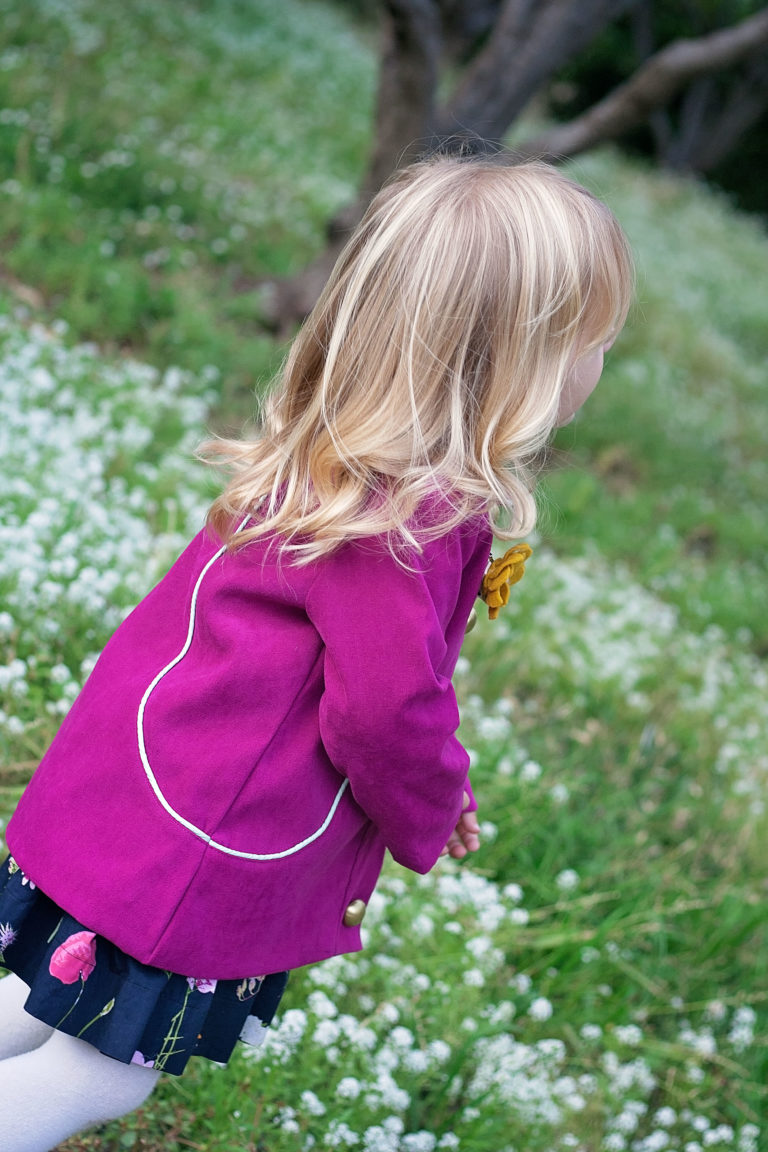 This is the sort of clothing that I hope gets passed down to my grandchildren! I am so happy with how this coat turned out!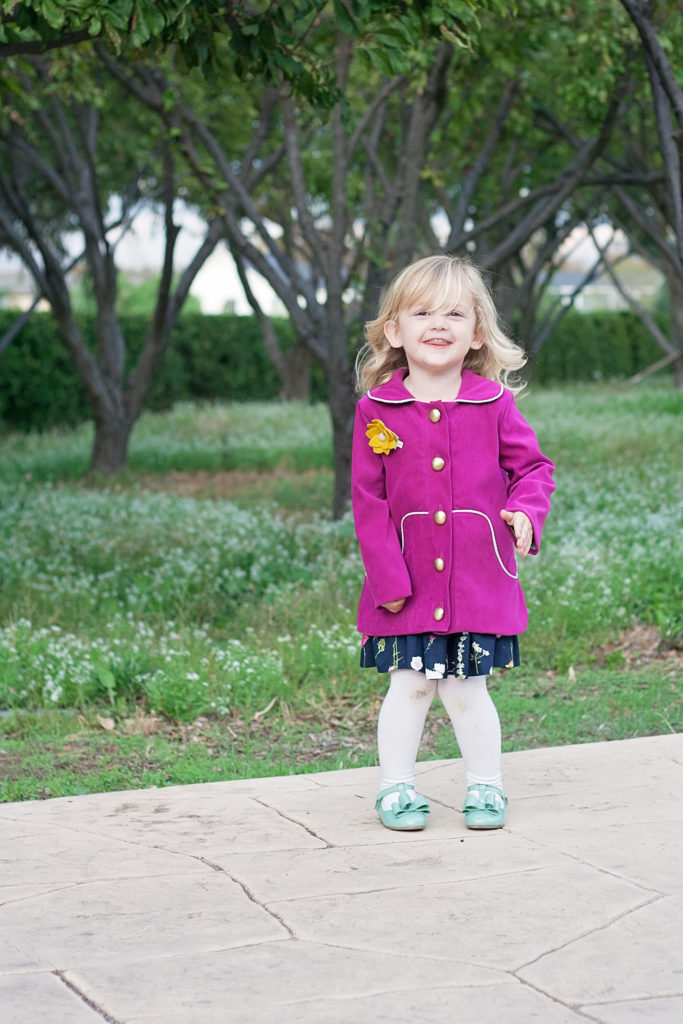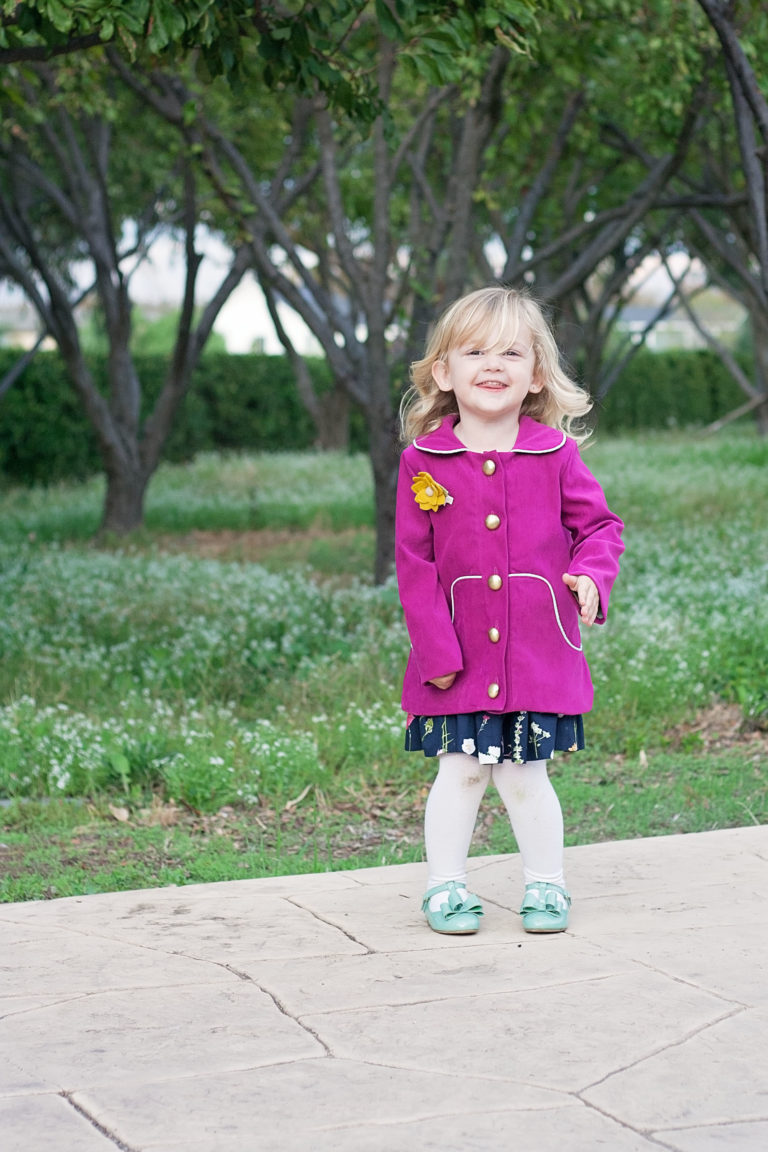 Are you on Instagram or Facebook? I'd love to connect with you!
SaveSave