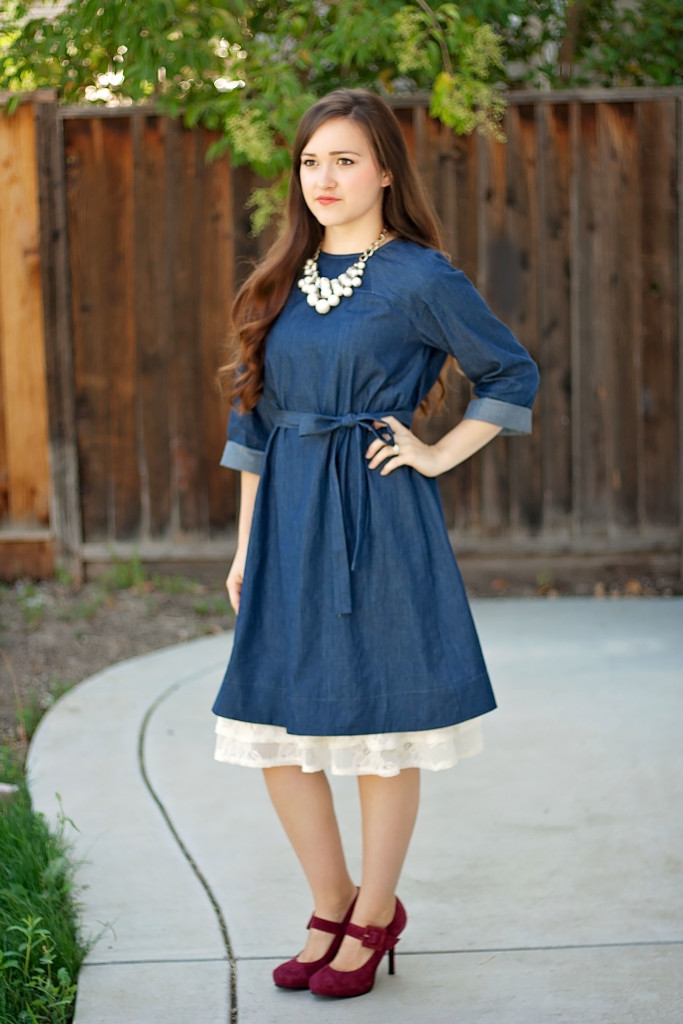 When I saw the line drawing for the Rushcutter tester call, I knew I had to have it! The thing I love most about a line drawing is it allows you to be creative without being biased by an actual photo.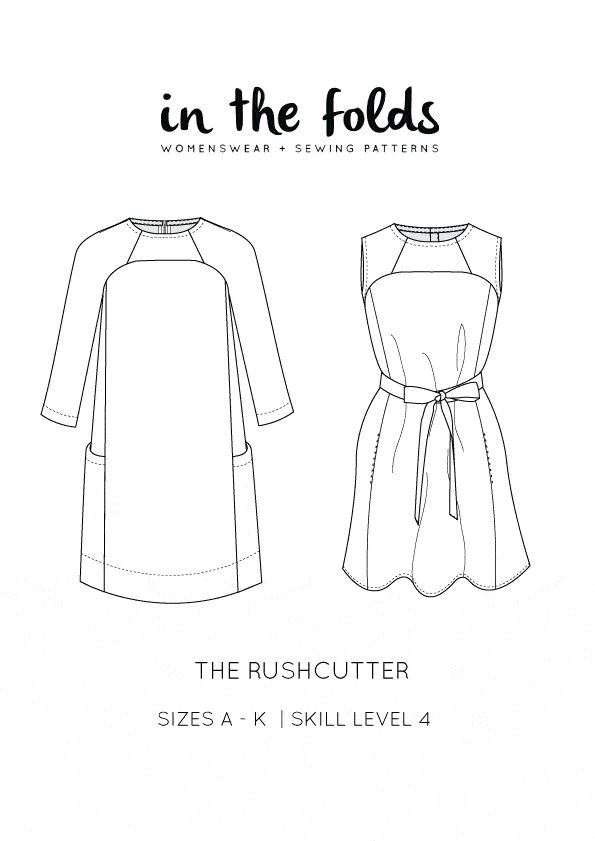 I knew instantly it needed to be made from a denim-washed cotton. I'm a total sucker for denim and I knew this pattern would be perfect for the transition from the end of summer to fall, and even into winter. You can find the exact fabric I used at Joann's Fabrics.
I'm always searching for patterns that provide modesty without looking matronly. I have a pretty long list of demands. I always want my shoulders covered, no low neckline in the front or the back, and I like for hems to reach the top of my knee at the very least. I have two kids under the age of 2 and I need to be able to chase them around without a wardrobe malfunction. That means crawling, squatting, bending over and reaching up. Oh the joys of motherhood! This Rushcutter pattern fit the bill perfectly.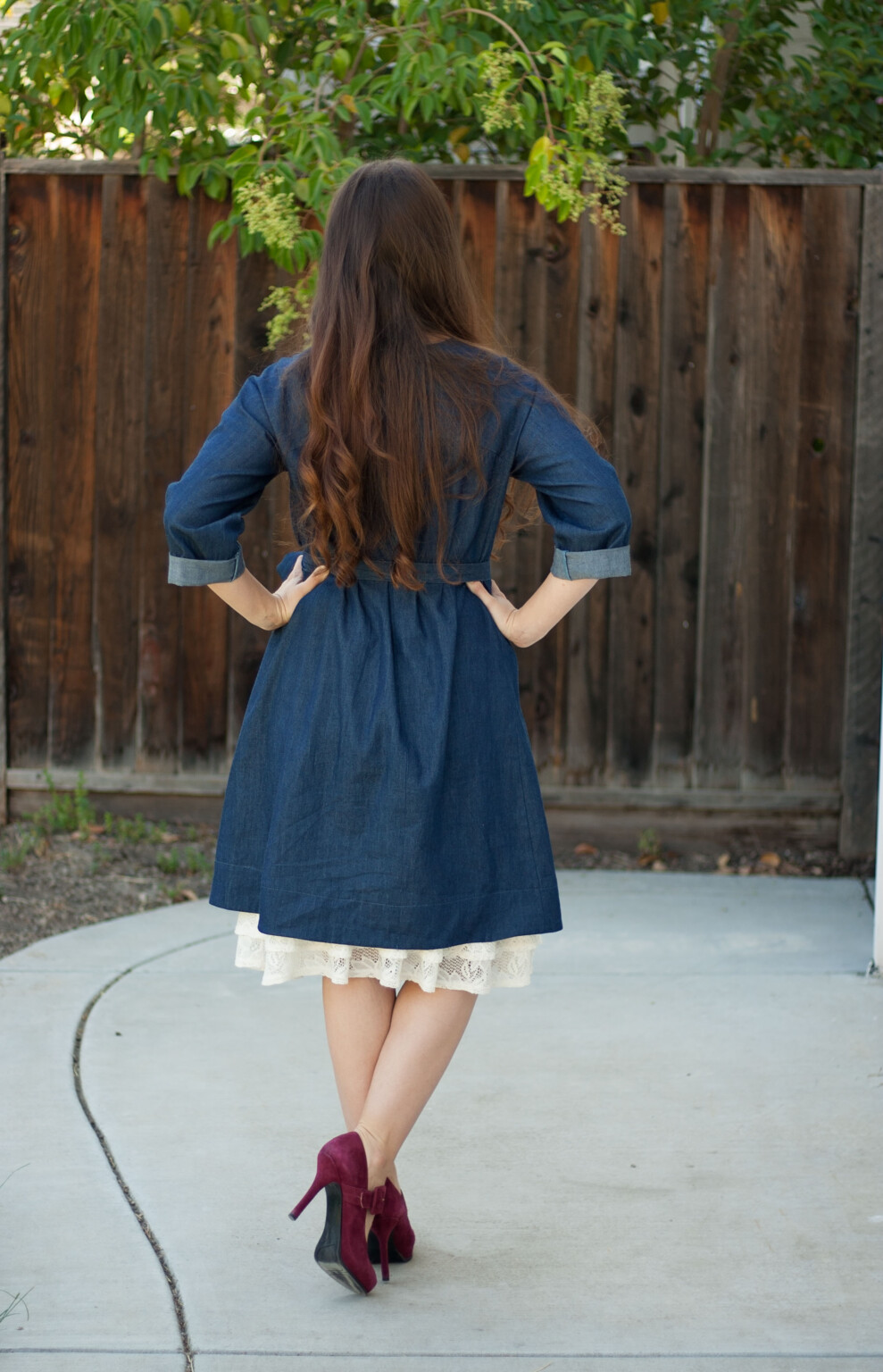 When I opened up the Rushcutter PDF pattern file, I realized Emily had some serious drafting skills! I could tell she went the extra mile to really perfect her pattern and tutorial. I was taught to sew using very traditional methods and I grew up using paper patterns. When I started branching into PDF patterns a few months ago, I felt like there was something missing from so many of them. A certain level of professionalism. Emily totally captured the sophistication of the paper patterns I love and combined it with clear and easy to follow photographs for each step. Seriously it's the best of both worlds!
If you haven't been on EmmakesPatterns website already, then you are missing out on some amazing free drafting tutorials. I could spend all day reading her posts and it takes me right back to my college days when I drafted my own patterns.
You can purchase the pattern here from Emily's website In The Folds.
This pattern features two different looks. I chose look A which features raglan sleeves, optional side pockets and a zipper(don't worry she makes putting in a "zip" a breeze). The pattern has a hem facing which allows the hem to hang perfectly. I did take off one 1 inch from the skirt because I'm a wee bit vertically-challenged. I chose to make the optional belt for mine since I prefer to have a defined waist. But the dress is equally cute without the sash and it makes for a completely different casual look.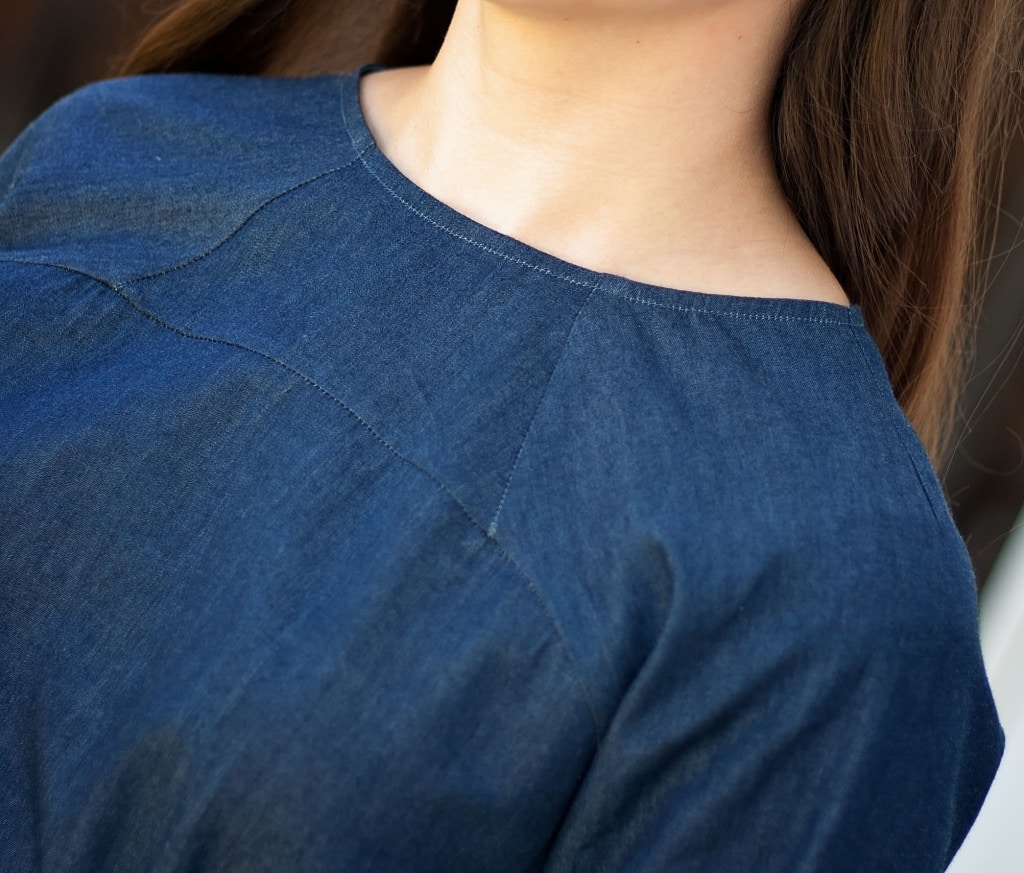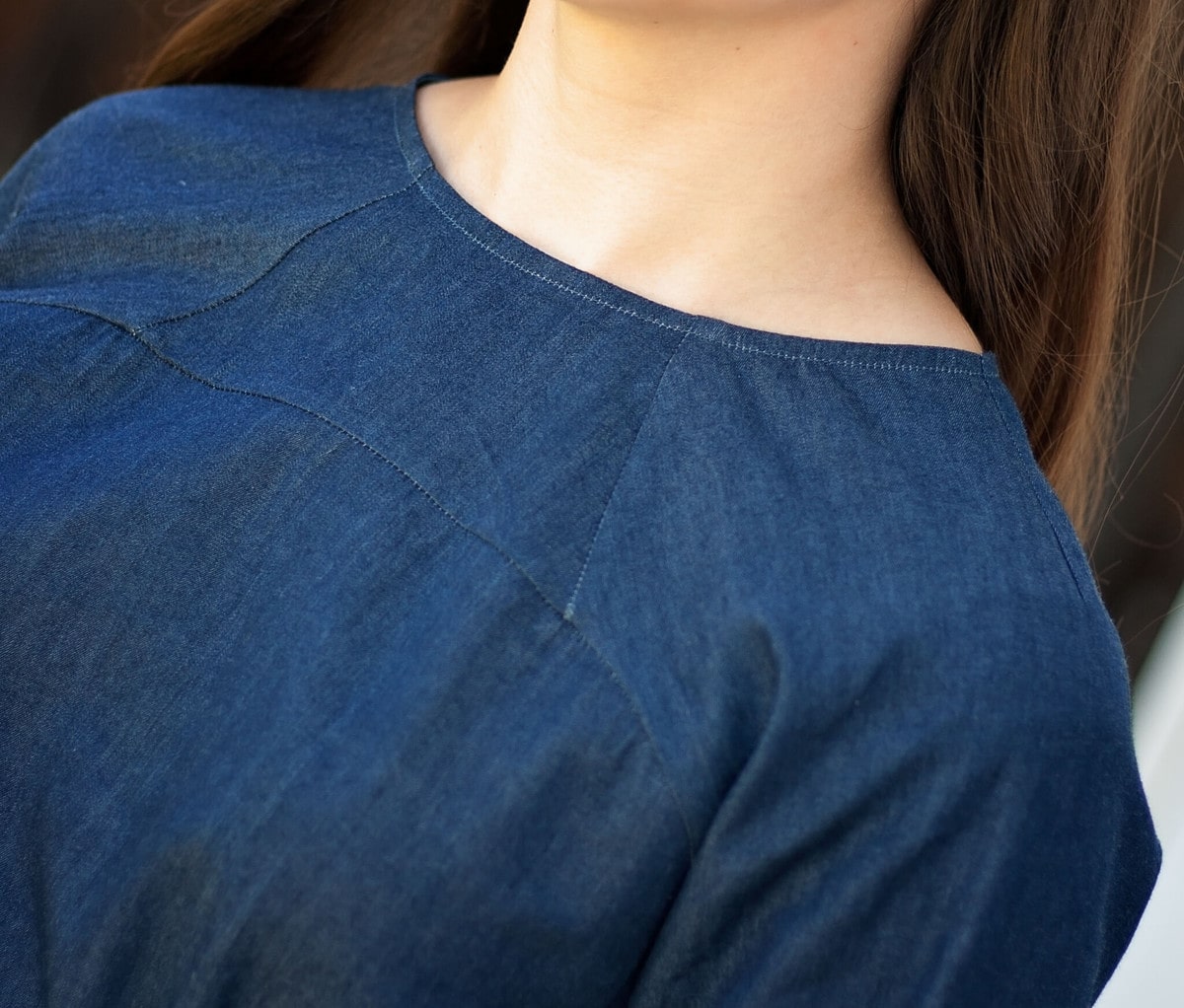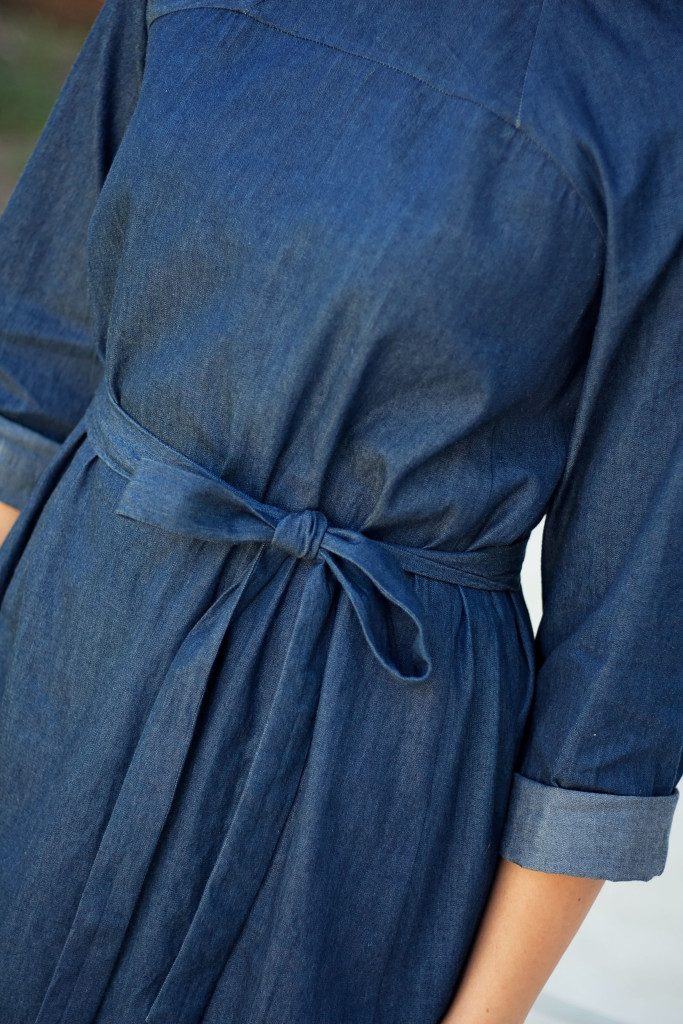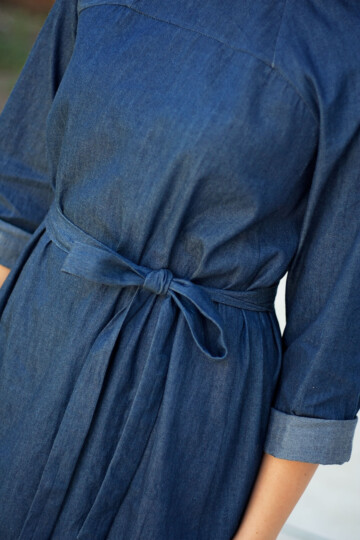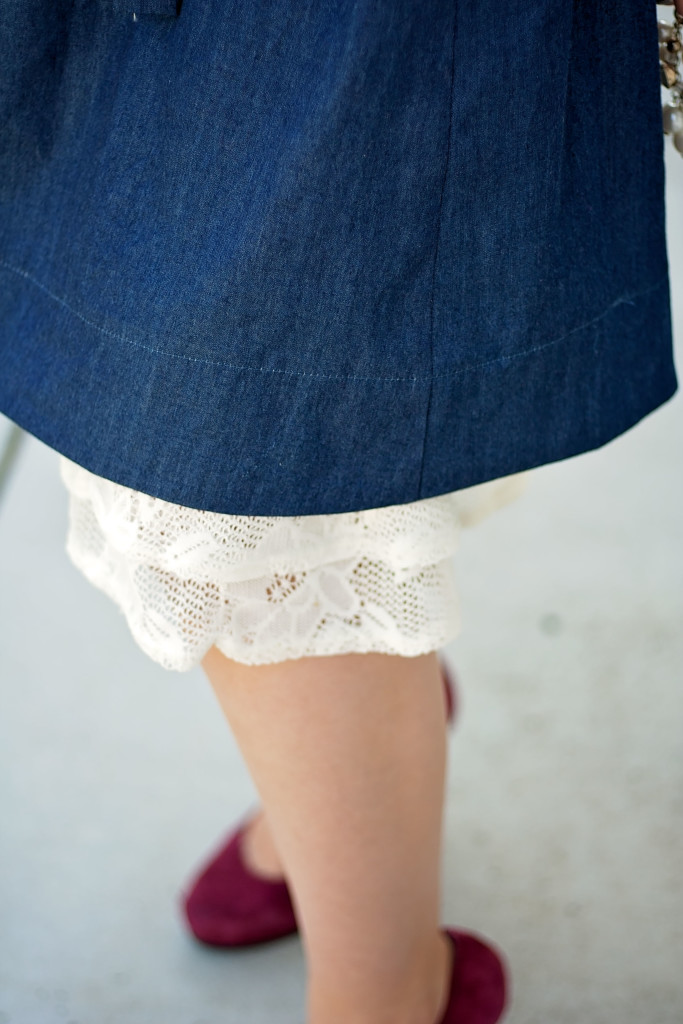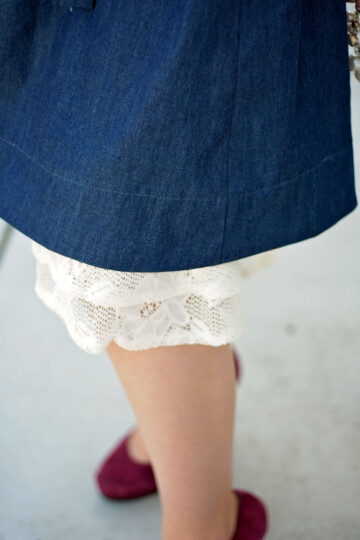 Overall, I was really happy with this dress! I made it from a relatively inexpensive cotton and I feel like the finished product looked like something I could have purchased at a high-end clothing store.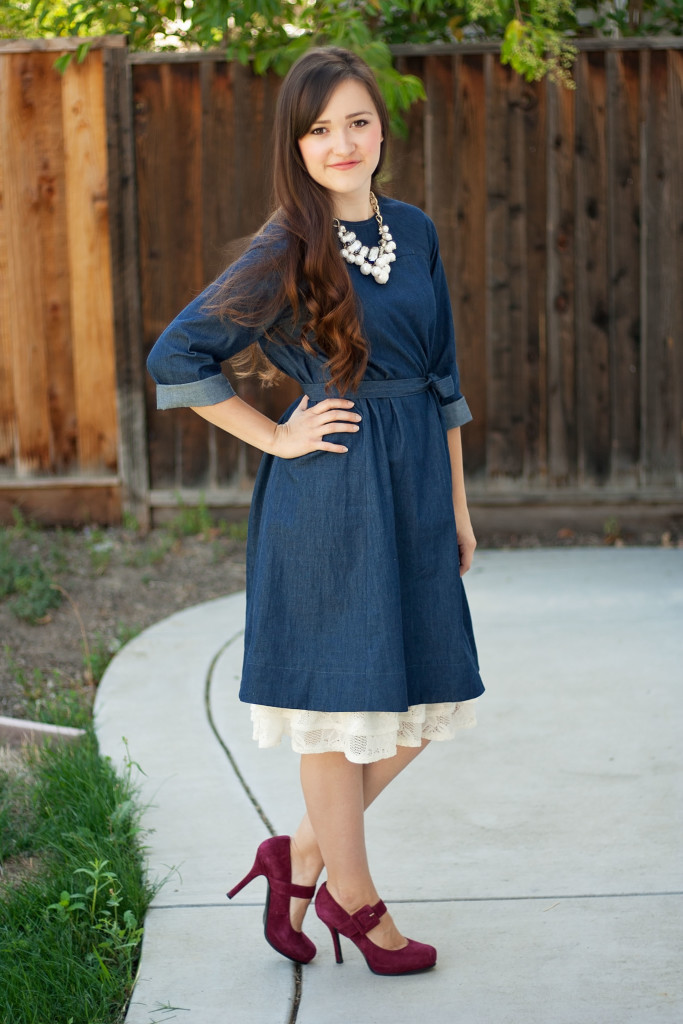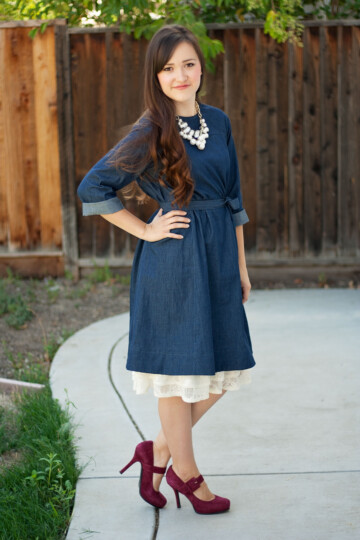 Also, Emily told me there will be lots of hacks featured on her website for this dress in the future. How amazing would that be?!?
I have some exciting news! Emily gifted me one Rushcutter pattern to give away to a lucky reader! All you need to do is enter the Rafflecopter below!
Don't forget to like the Sweet Red Poppy Facebook page!