Recently I was looking at some Lululemon jackets. I kept telling myself, "If only I had more cute workout gear, I might actually start working out". Just as I was about to click buy, reason kicked in and reminded me that I hate working out...even if it involves cute clothing. Plus, I'm waaaaay too thrifty to spend $100+ on one item of clothing. All I needed to do was find a pattern like the Greenstyle Creations Sundance Jacket, and I could make the same jacket for a fourth of the price. Think of all the things I could do with the money I saved.... Actually, I'll be honest, the only thing I'm going to do with the money I saved is buy more fabric. 🙂 My husband calls it an addiction, but lucky for me he supports it. Maybe it has something to do with the saying "Happy wife, happy life". Here's some math for you, Fabric=Happiness. It's pretty basic; I don't claim to be a math whiz or anything. 😉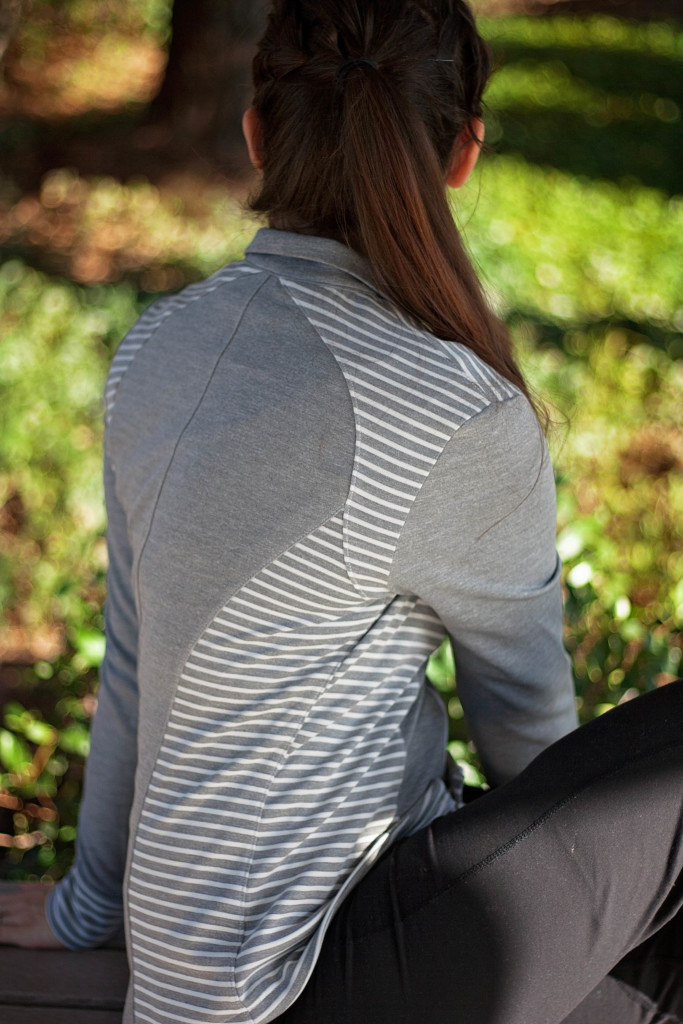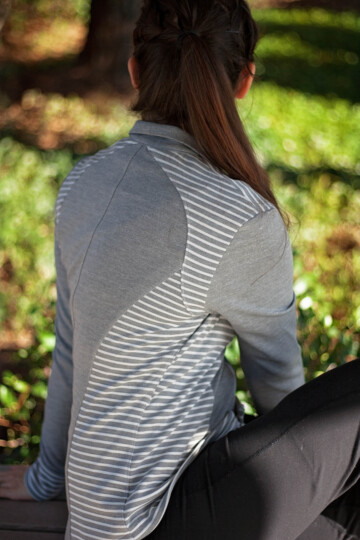 When I saw that Greenstyle Creations was testing a knit jacket, I immediately signed up. I really loved testing the Green Style Creations Sundance Jacket! This is the first Greenstyle Creations pattern that I've sewn. The fit on this pattern is spot on. It curves in all the right places to perfectly hug your curves and accentuate your best features. Angelynn, who designed the jacket, really took the time to perfect this jacket so it would fit a large range of sizes. Even though I don't do much in the way of working out, I love taking my kids on walks around our neighborhood. This jacket is perfect for our daily outing now that it's starting to cool off! Honestly, I've probably over-embraced the whole athletic wear trend! But can you really blame me?
You can get the newly released Sundance Jacket here!
Features
XXS-3XL
Sleeves or vest
Normal back or pleated back
Optional front and back pockets
Hood or collar
Optional thumb holes (YAY!)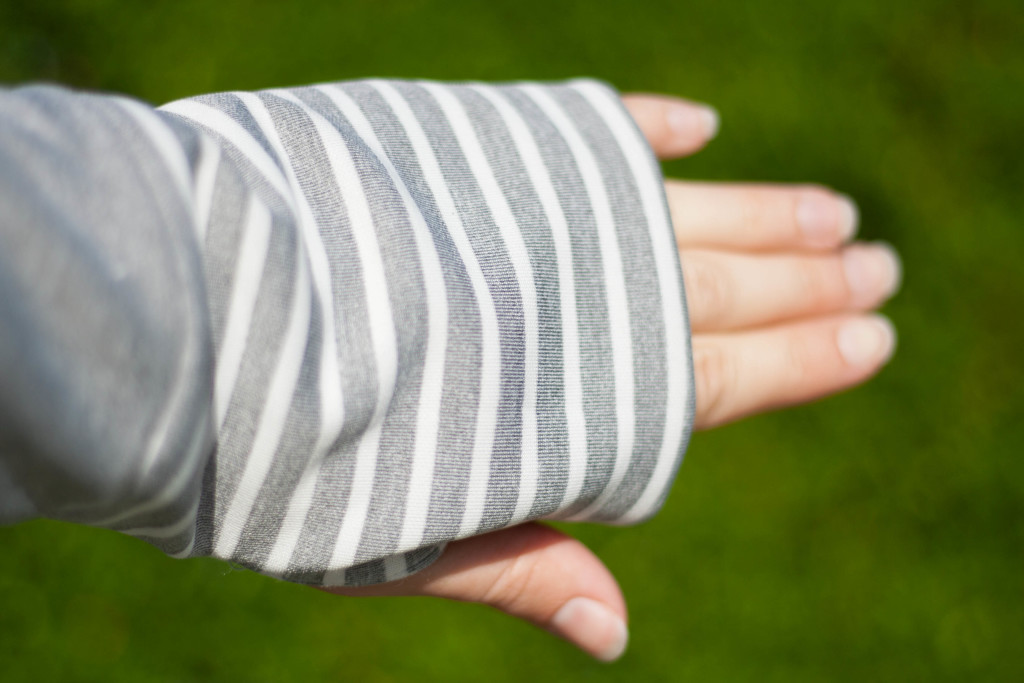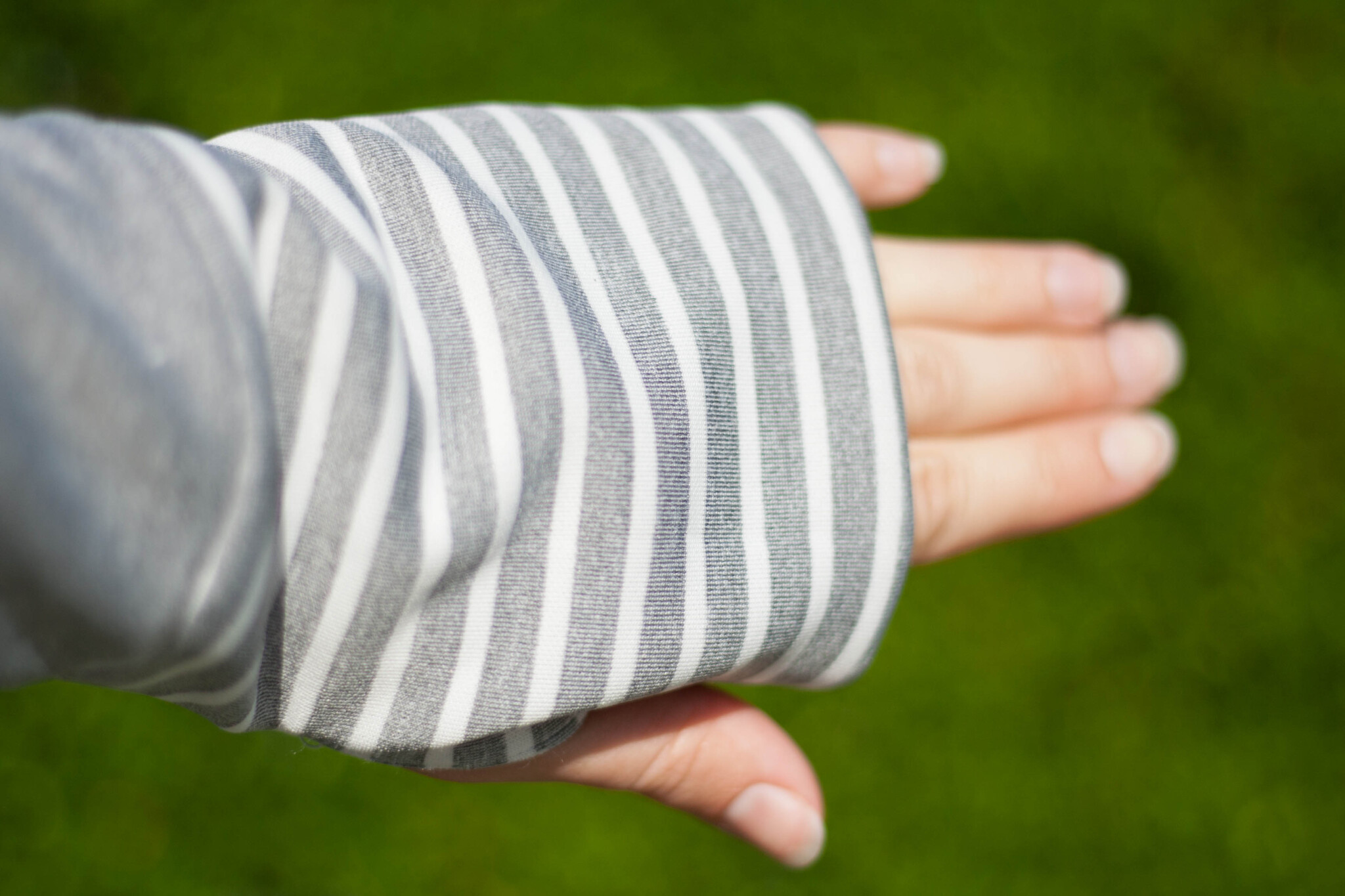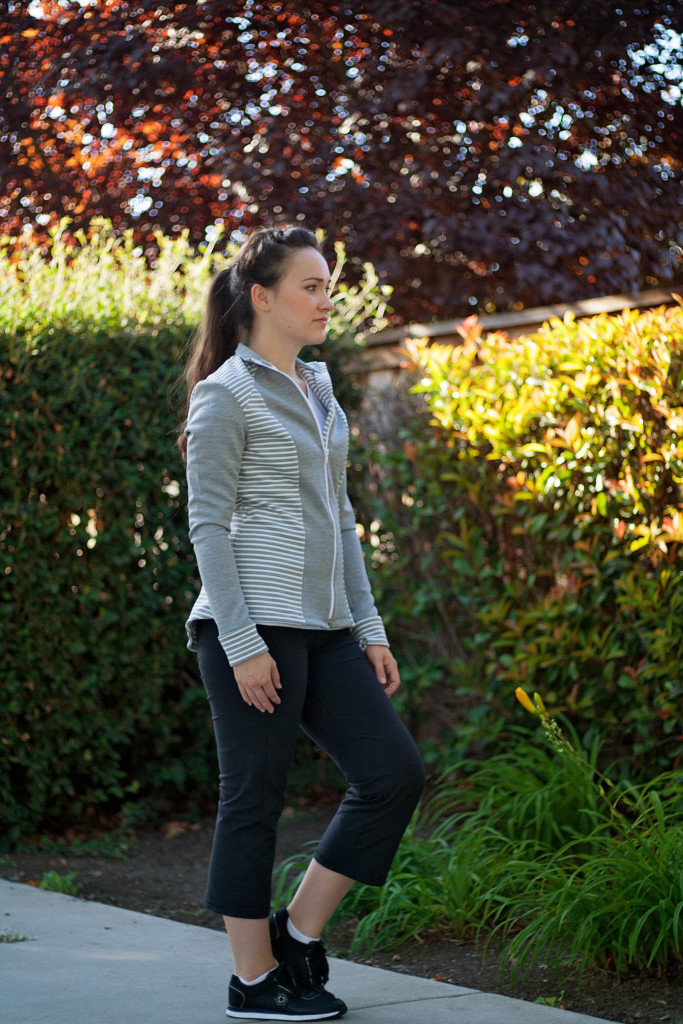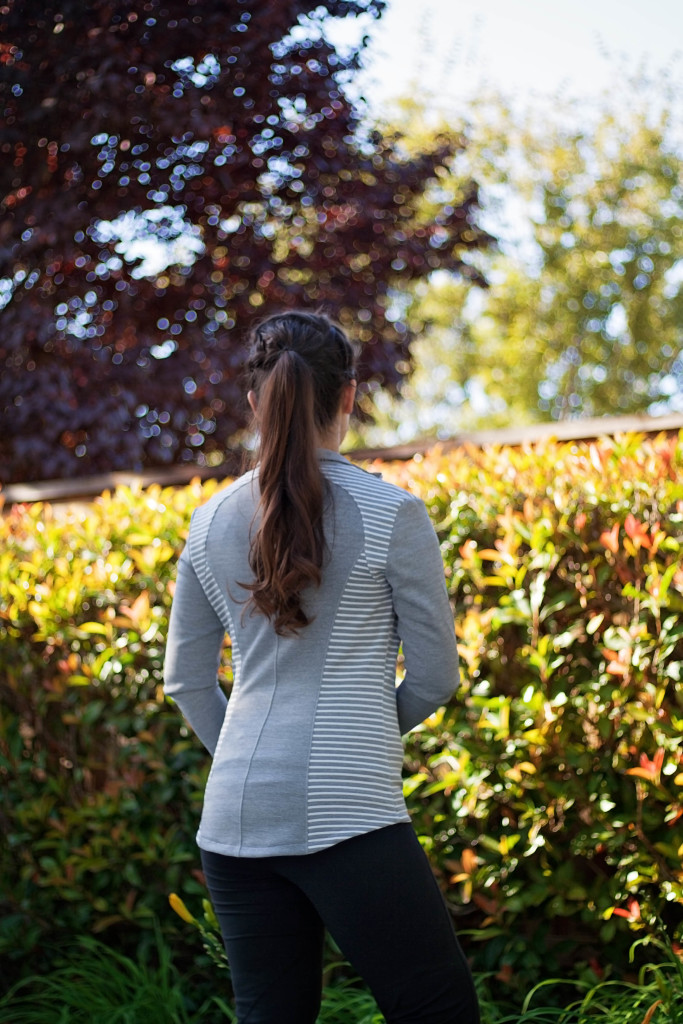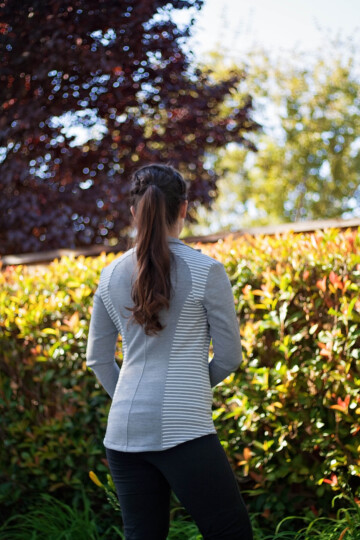 I made my Greenstyle Creations Sundance Jacket from a reversible gray-striped knit that I found at Joann's. It's 95% polyester and 5% spandex. It has great recovery and it's the perfect weight! I would recommend using a stable knit for this jacket. It's much more figure-flattering with a knit that doesn't stretch out too much. For reference, my current measurements are 33", 28" and 38". I made a size XXS chest and XS waist and hips. The jacket is designed to be fitted in the chest and more generous in the waist and hips. If I were to sew it over again, I would do a size XXS all the way. Even though my hip measurements put me in the M size. The directions advise you to size down if you are in between sizes. You definitely want to listen to this advice it you want a snug fit! Also, don't be afraid to make a muslin in a cheaper fabric to test the fit before you cut into your good fabric. I always recommend making a muslin to check the fit of a pattern before using your good fabric. It allows you to address any possible fit issues and adjust the pattern accordingly.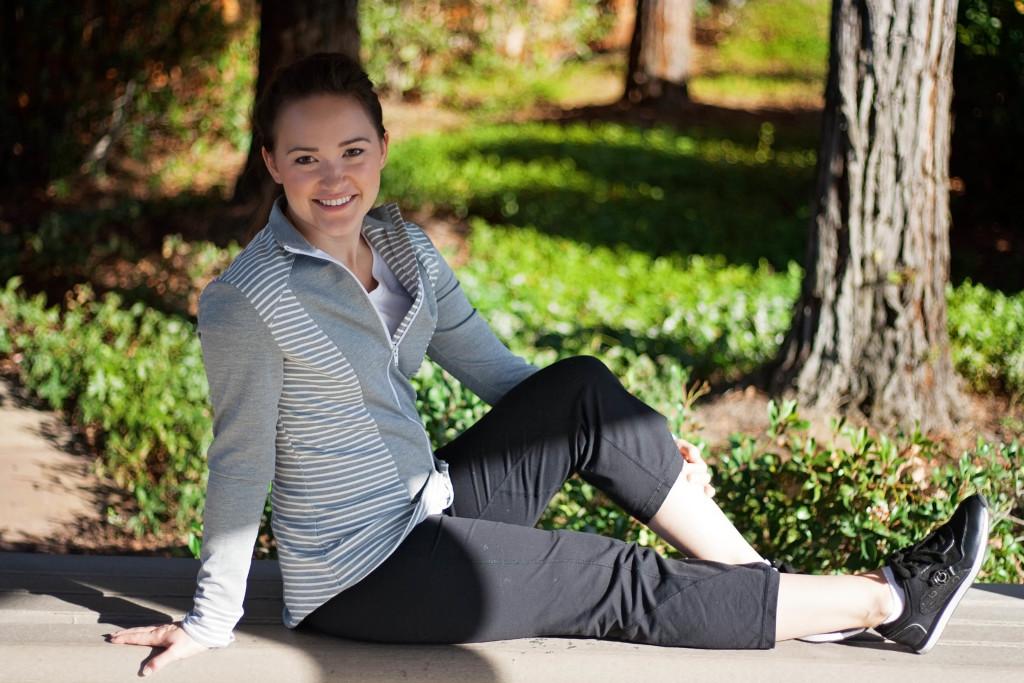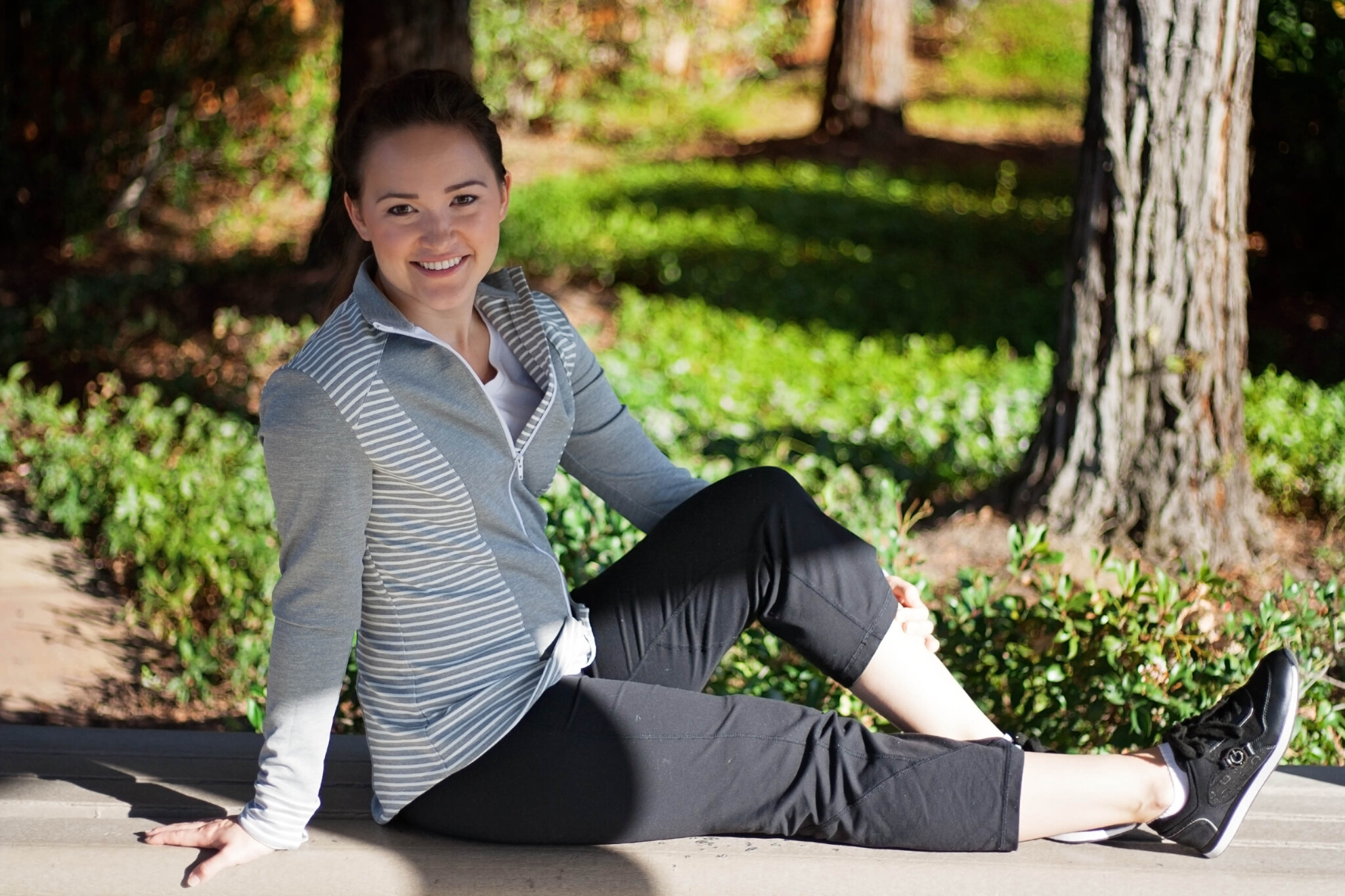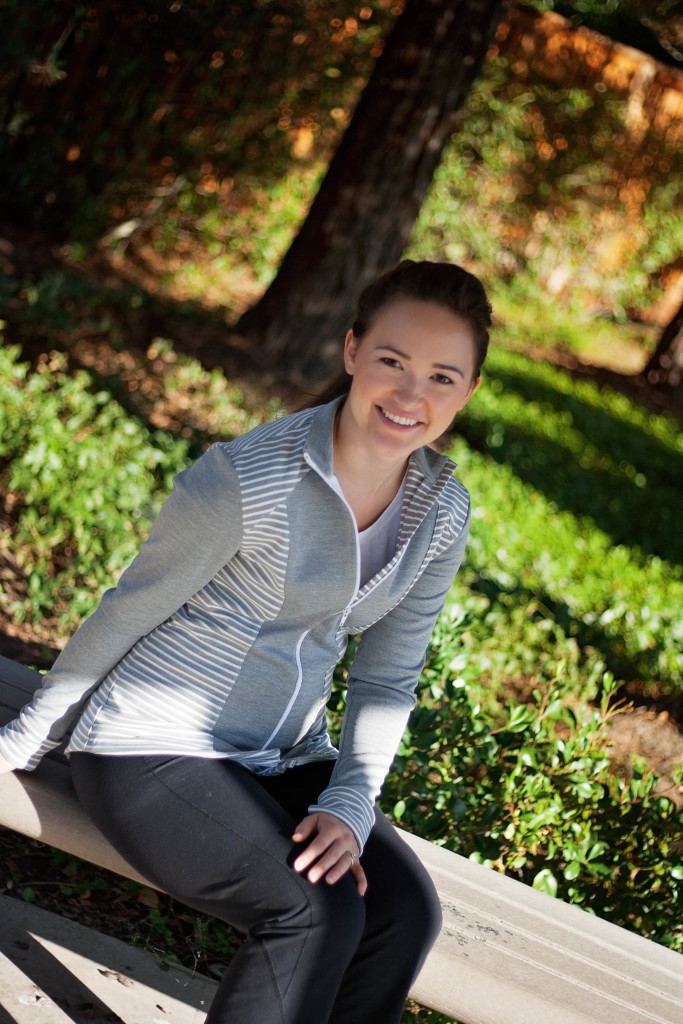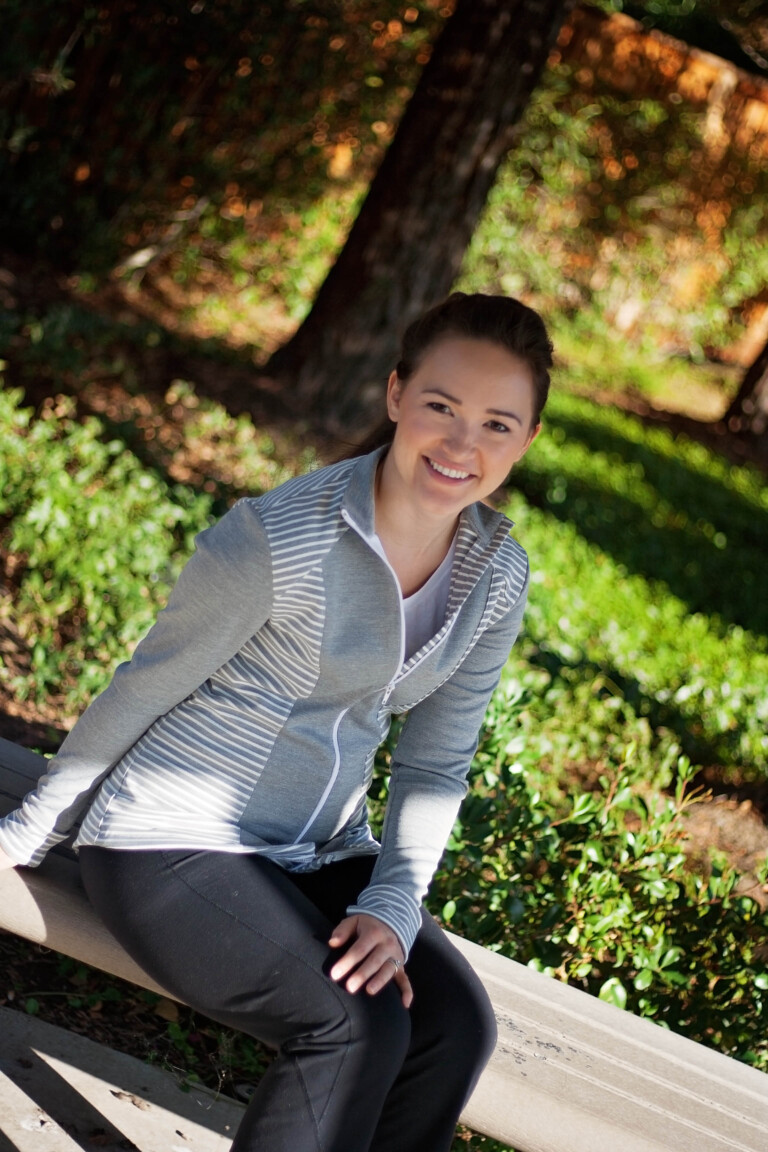 I see many more of these Greenstyle Creations Sundance Jackets in my future. This pattern requires patience and effort but it's totally doable! Just carve out a little bit of time for yourself and make sure you take the time to add the details, like top stitching. On this jacket, the little things really add up to give a professional appearance! Don't be afraid to try out some color-blocking on your jacket. It can really add a level of interest to your design. I love all the fun lines that this pattern offers. It's perfect for color blocking and mixing fabrics.
Here are some pictures of my wearable muslin. You might recognize this knit from my previous post. I had some fabric leftover from my maxi dress and I used it to test out the fit before cutting into my expensive fabric. For this jacket I made an XXS chest and XS waist and hips. It ended up a little bit too roomy in the hips so I sized down for the next one. But it's still wearable and it's so comfortable!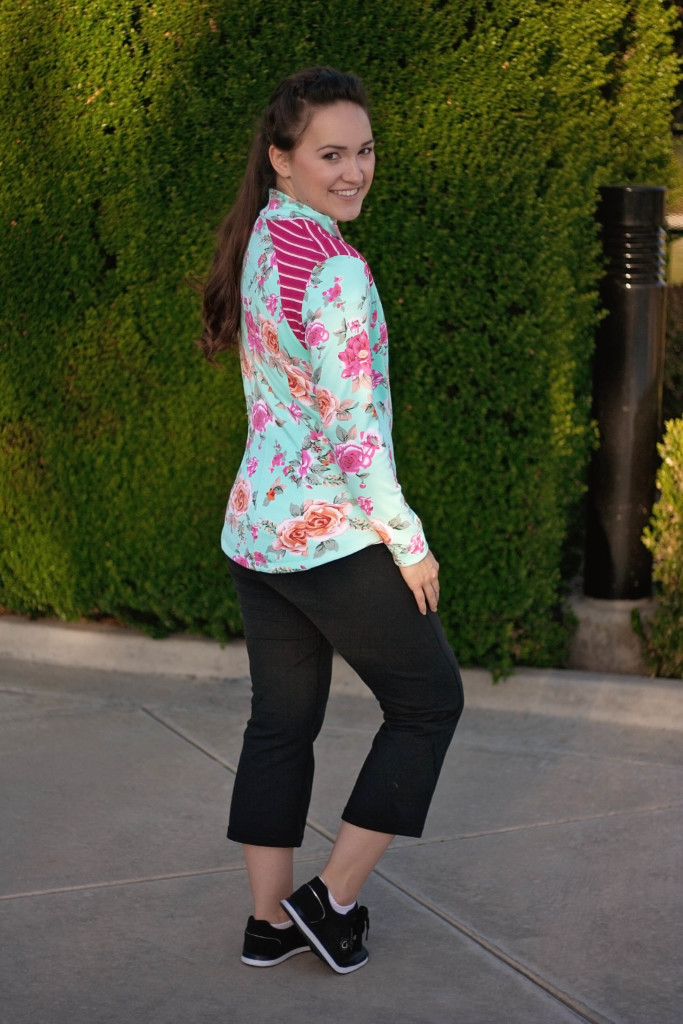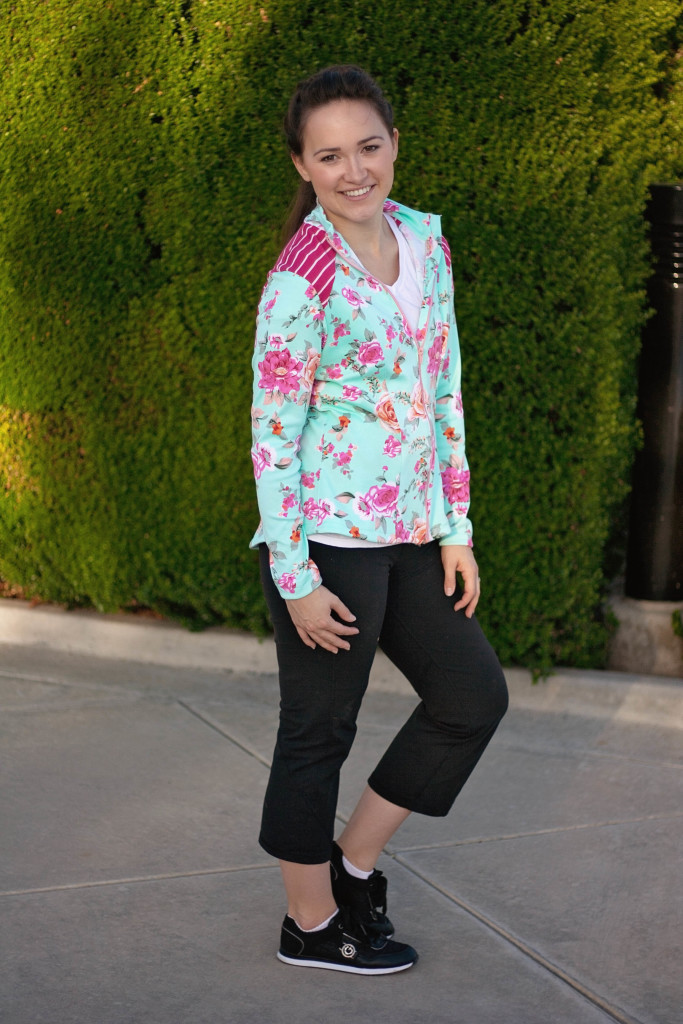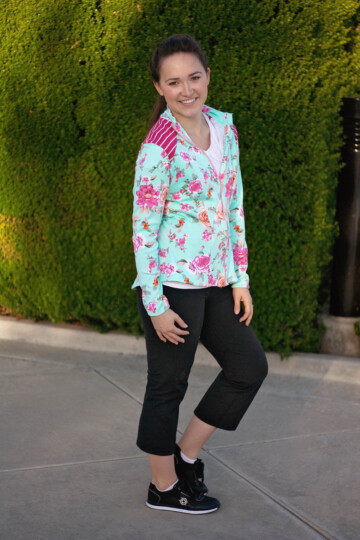 Overall, I'm very happy with my results from this pattern. I love finding patterns that allow me to recreate the looks I love for a fraction of the price!