This Beacon Gem Tac Permanent Glue review is sponsored by Beacon Adhesives, my go-to glue for all of my crafting needs!
Is it summer yet? I'm sooooo looking forward to it, that's for sure! It's been a long quarantine spring, and it's time for some fun summer projects! I teamed up with Beacon and used Gem-Tac to create 3 different projects. Check out the details below!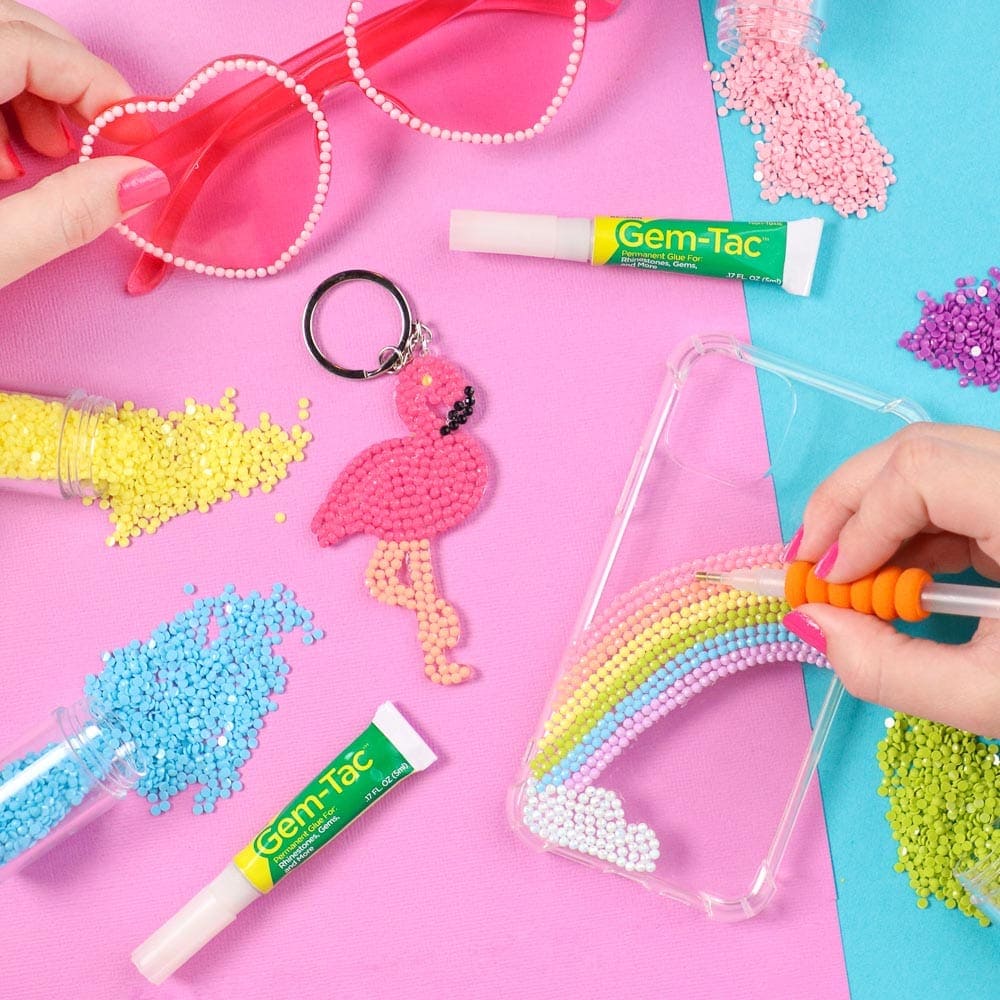 HOW TO USE BEACON GEM TAC PERMANENT GLUE:
Make Fun Sunnies with Beacon Gem Tac Permanent Glue
First, I got these sunglasses HERE. They are super cute on their own, but just wait until we make them shine with Diamond Dotz! I got the Diamond Dotz at JOANN HERE. Is there anything more therapeutic than using a small tool to lightly place Dotz on pink heart sunnies?? Turn on some music, grab a Diet Coke, and go to town, Sister!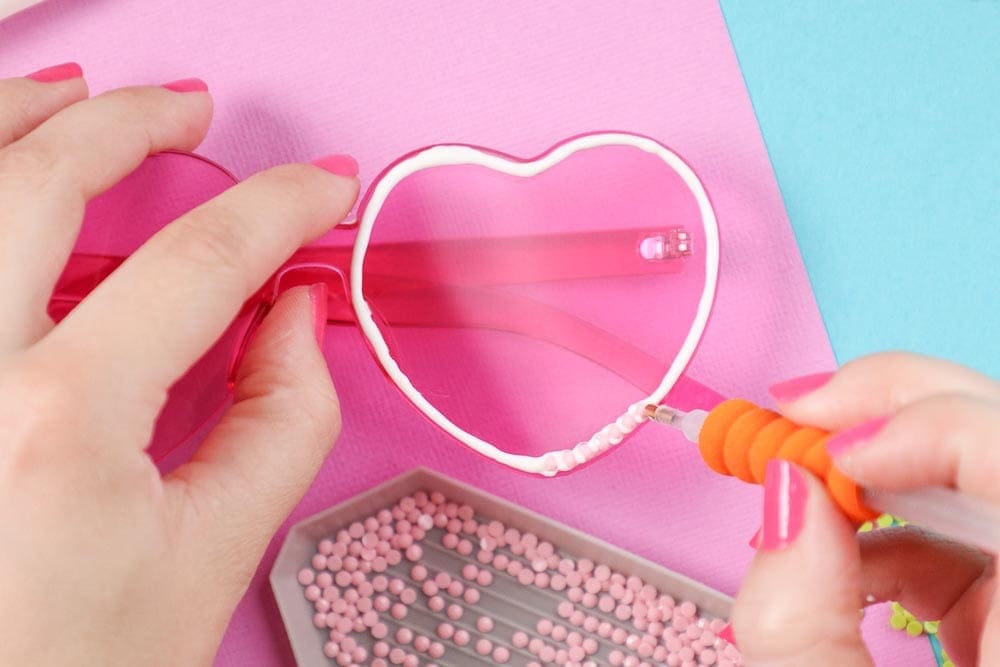 Carefully line the glue along the edges of your surface, evenly spreading it before adding your Diamond Dotz, one by one.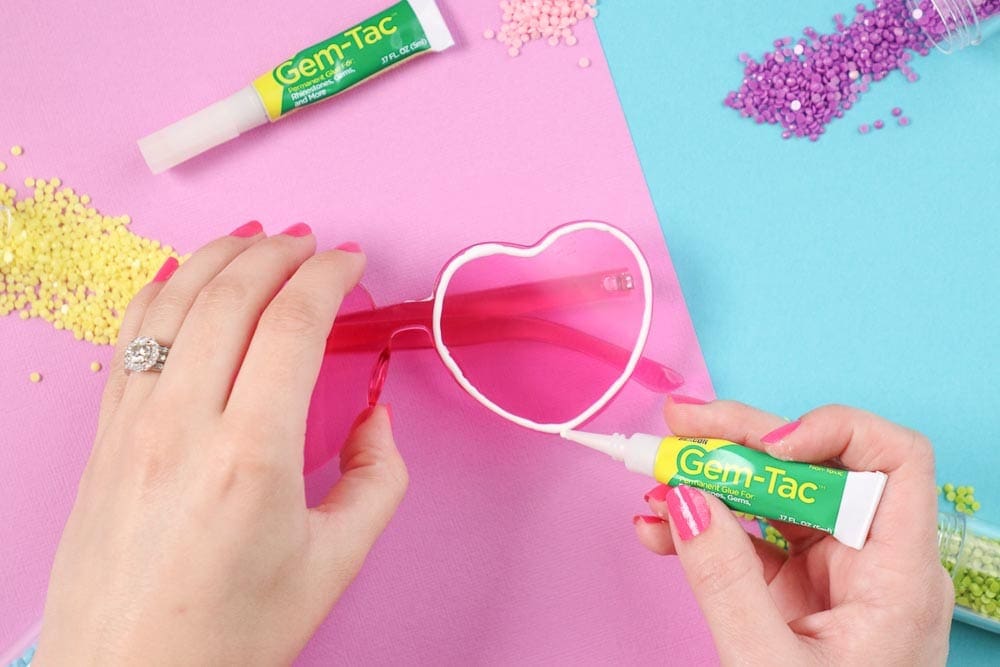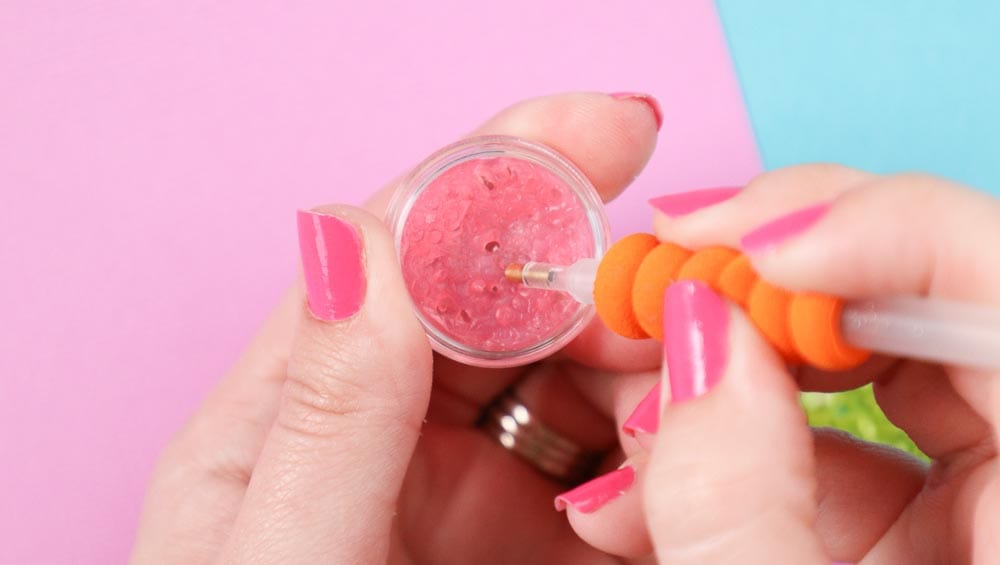 I use THIS Stylus tool to individually grab the Diamond Dotz.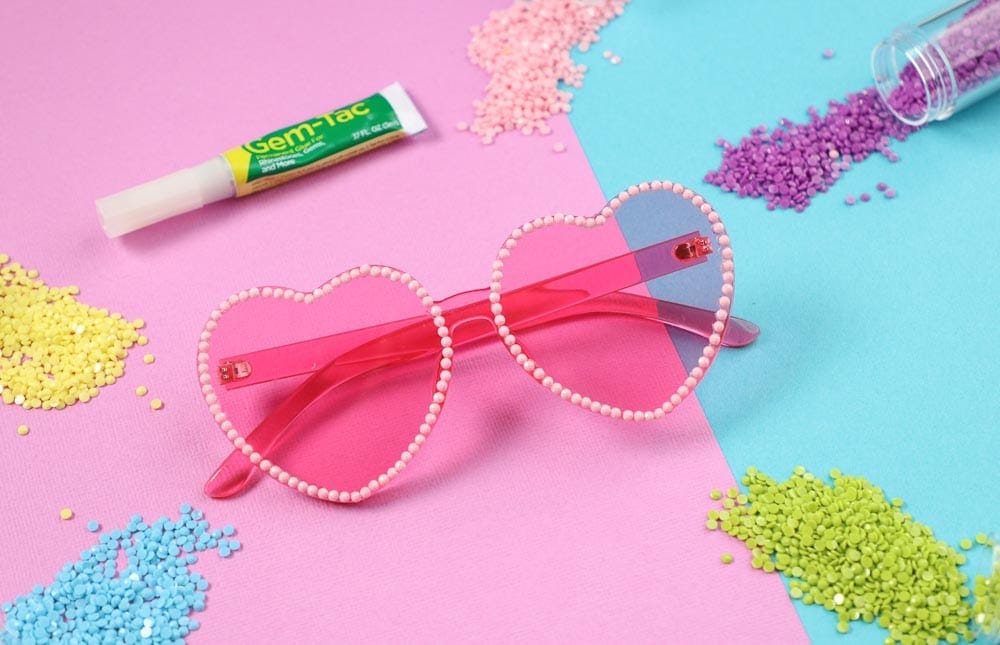 DIY Keychains with Beacon Gem Tac Permanent Glue:
Next, I found the CUTEST mermaid keychain ever HERE. Is anyone else obsessed with mermaids or is it just me and my 4-year old daughter? LOL, I have so much with anything mermaid! I also worked on a keychain of a flamingo, too! Another silly but Oh So Fun obsession of mine!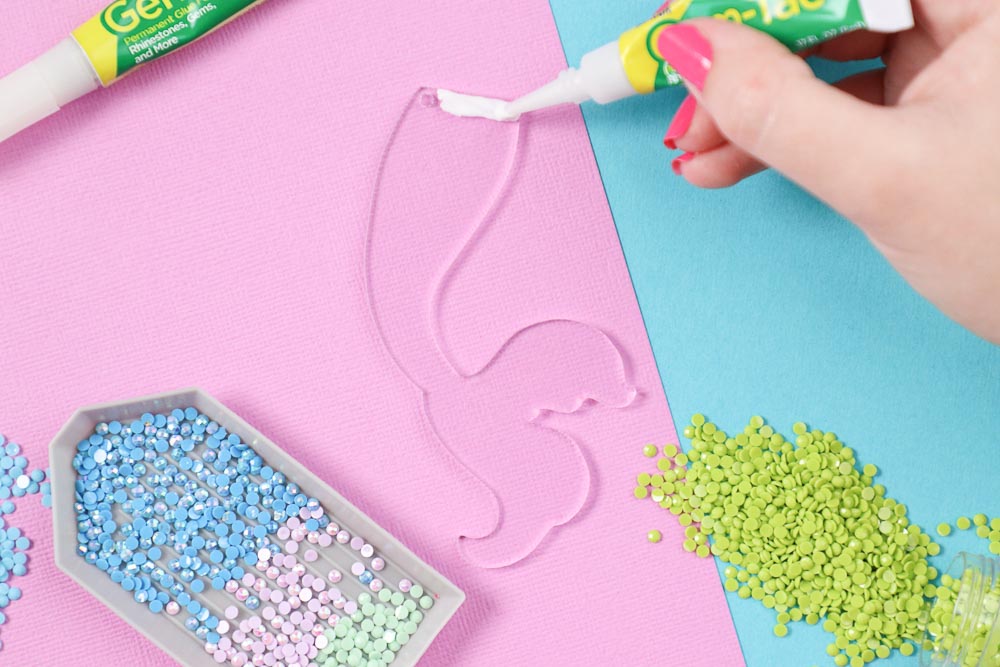 Again, lightly squeeze the glue over the designated area, one row at a time.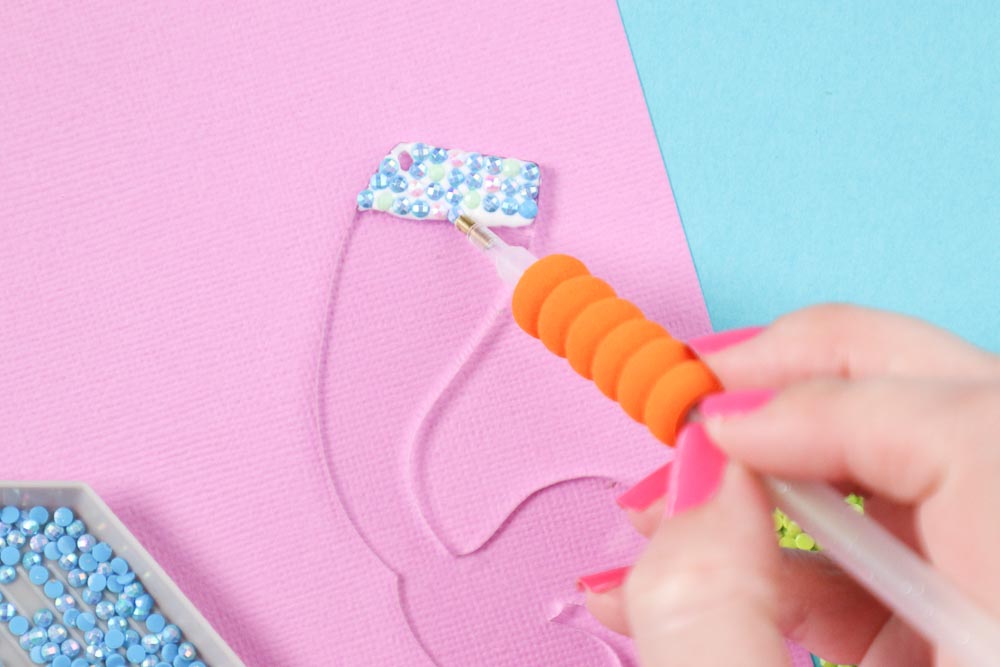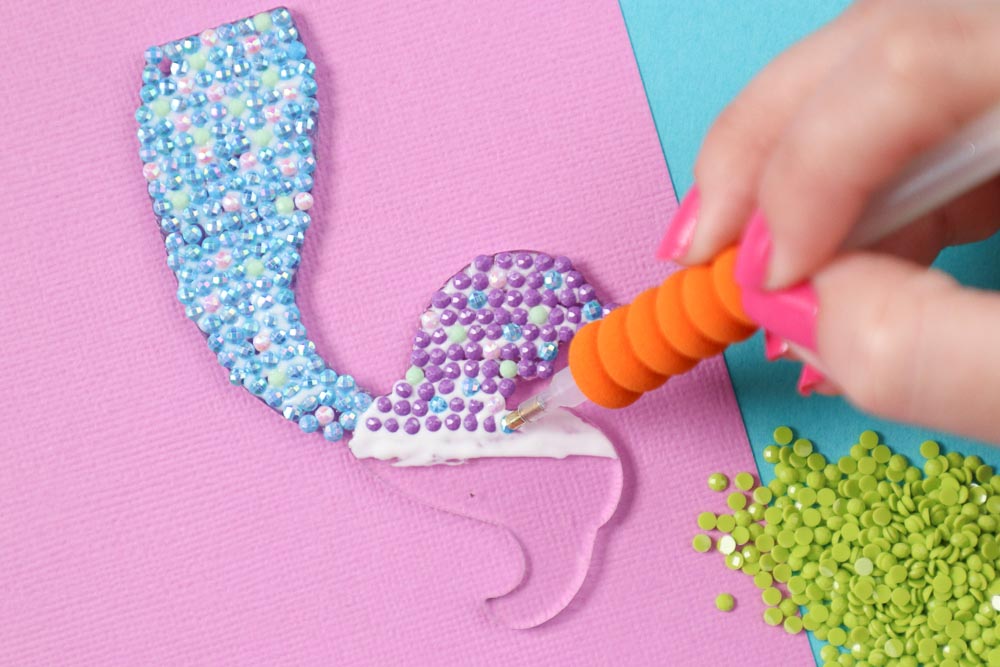 Ta-Da! Look how cute the end result was!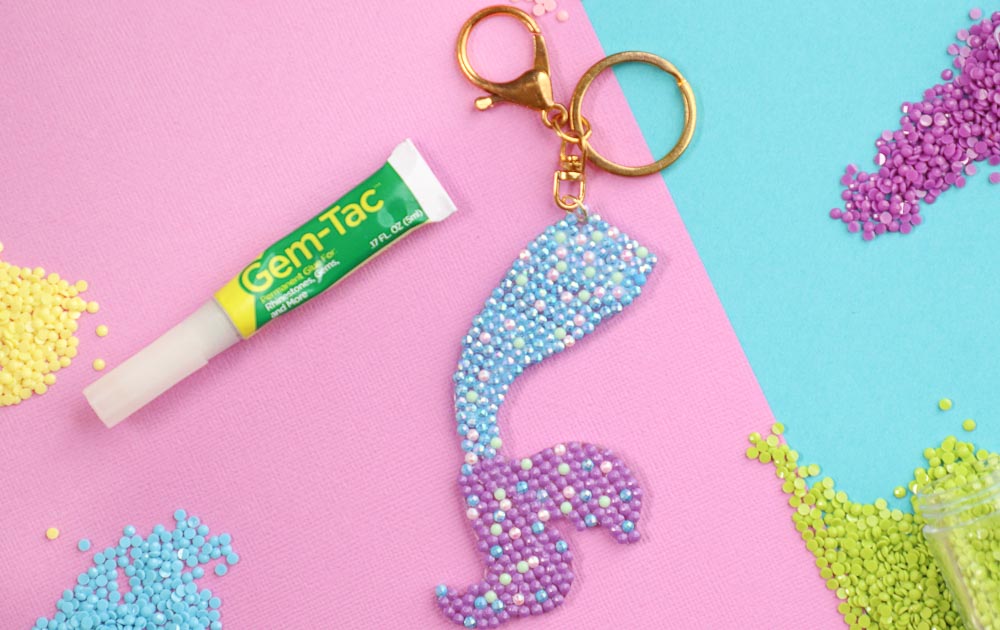 Decorate your Phone Case with Beacon Gem Tac Permanent Glue:
Lastly, I get tired of all these boring, see-through phone cases. I decided in true Sweet Red Poppy style that I would go FULL-RAINBOW for this next part! I felt like a kid again and it was so relaxing. My kids watched in amazement at all the colors.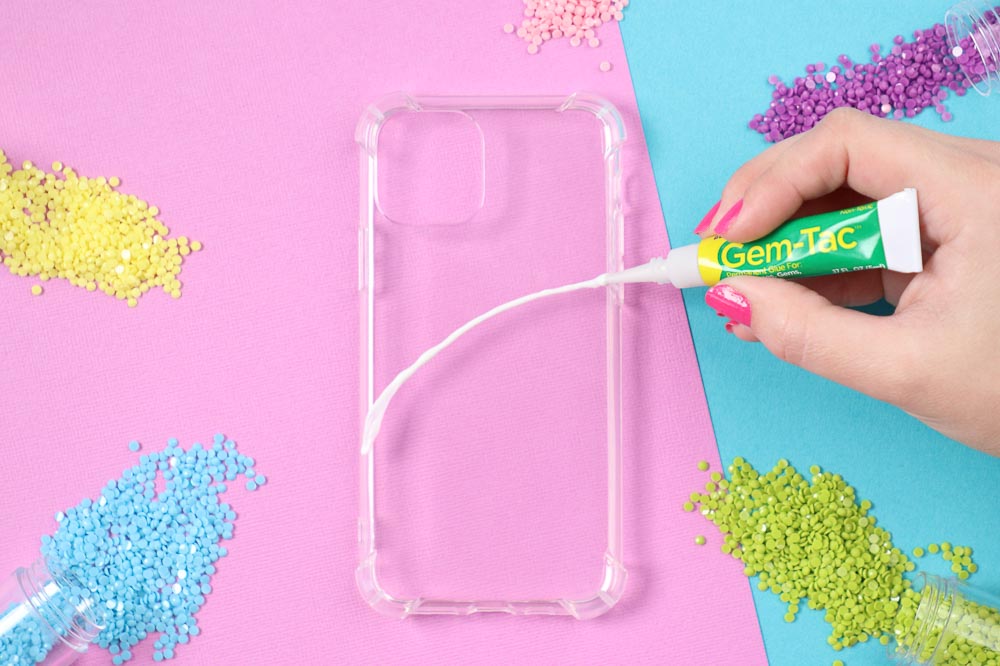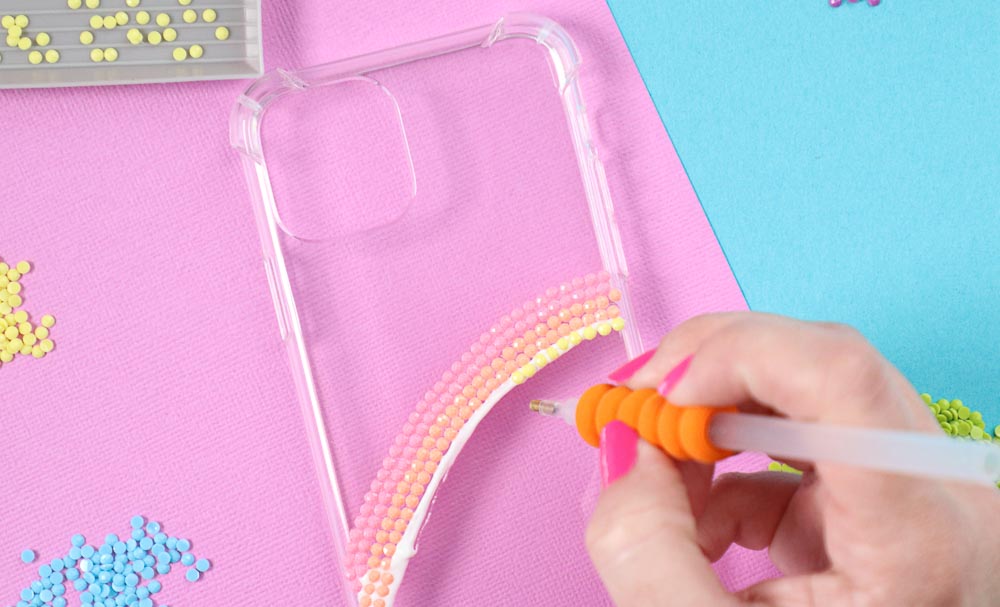 And here we are! Rainbow city! Isn't it just SO cute? I even used some white ones at the bottom to create a cloud.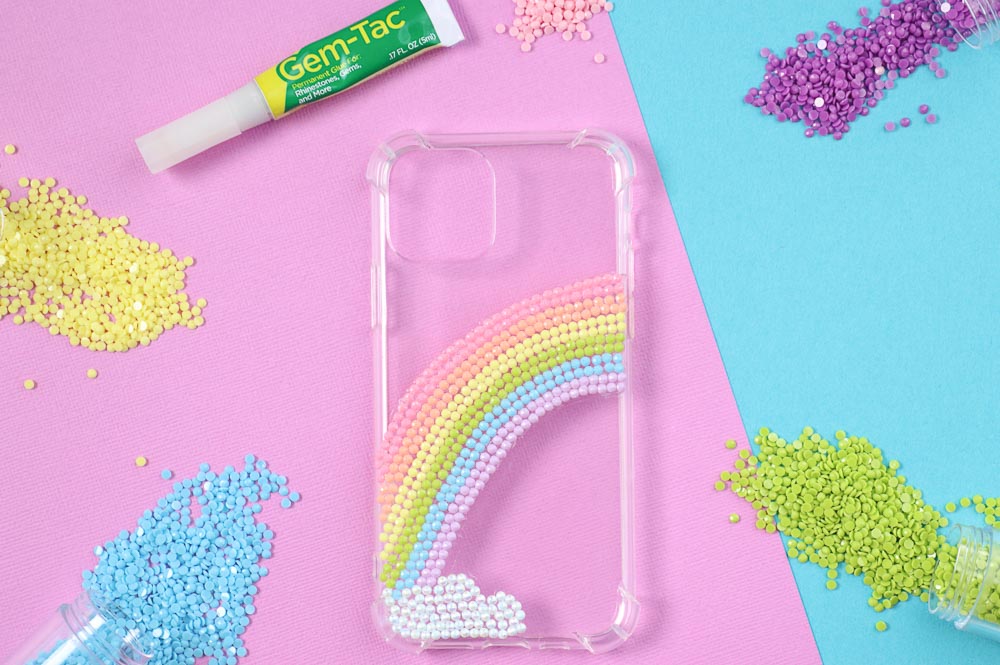 NOW, tell me, what will you make with Beacon Gem-Tac and Diamond Dotz??
Get the full-size Gem-Tac HERE or the mini size HERE. Use the code POPPY25 to save 25% off of Gem-Tac!