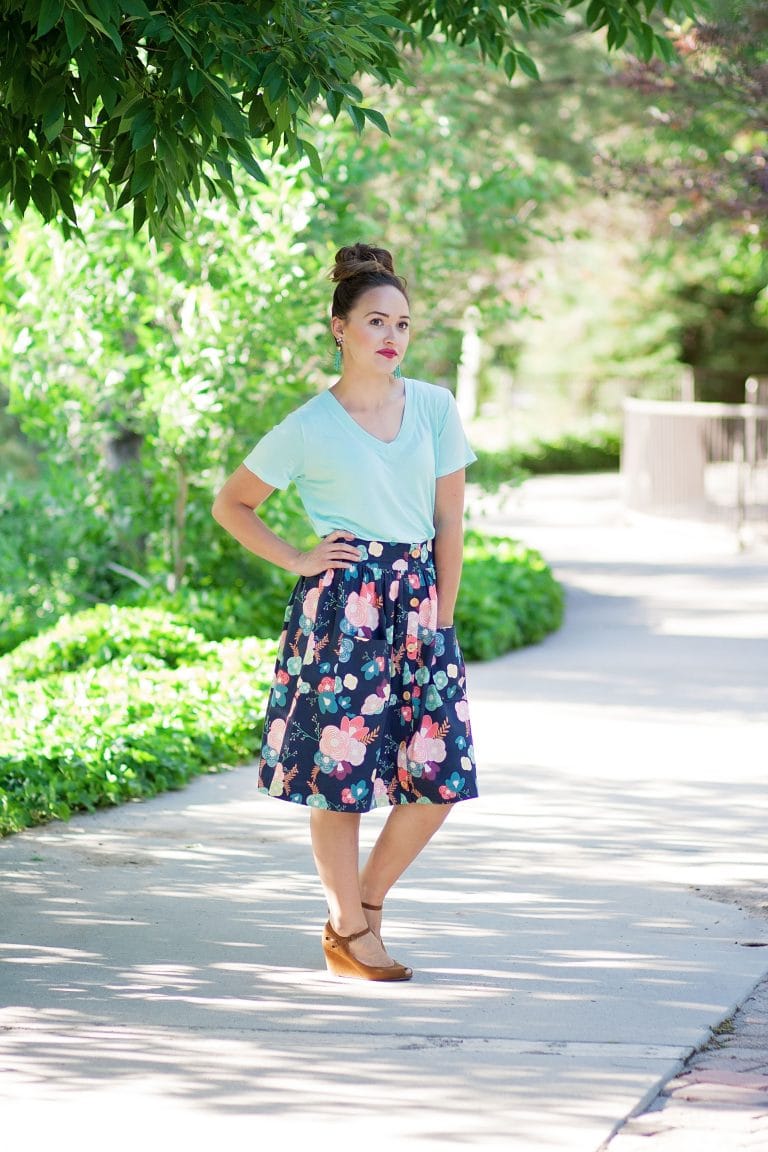 Doesn't this fabric just make you want to smile?!? It's so bright and cheery! I've adored this fabric ever since Caroline first designed it and I was so excited to finally get my hands on it for this blog tour! In case you've been living under a rock, and haven't heard about Sew Caroline's new book Weekend Style, I'm here to give you all the details on this adorable book that's full of easy to sew patterns to get you through the weekend in both comfort and style.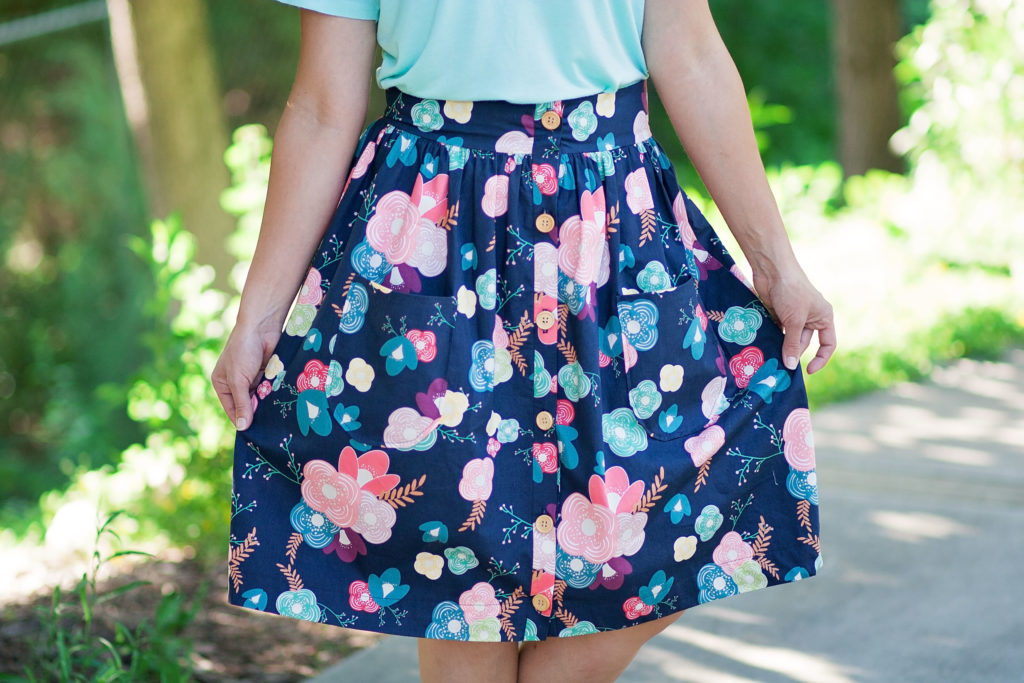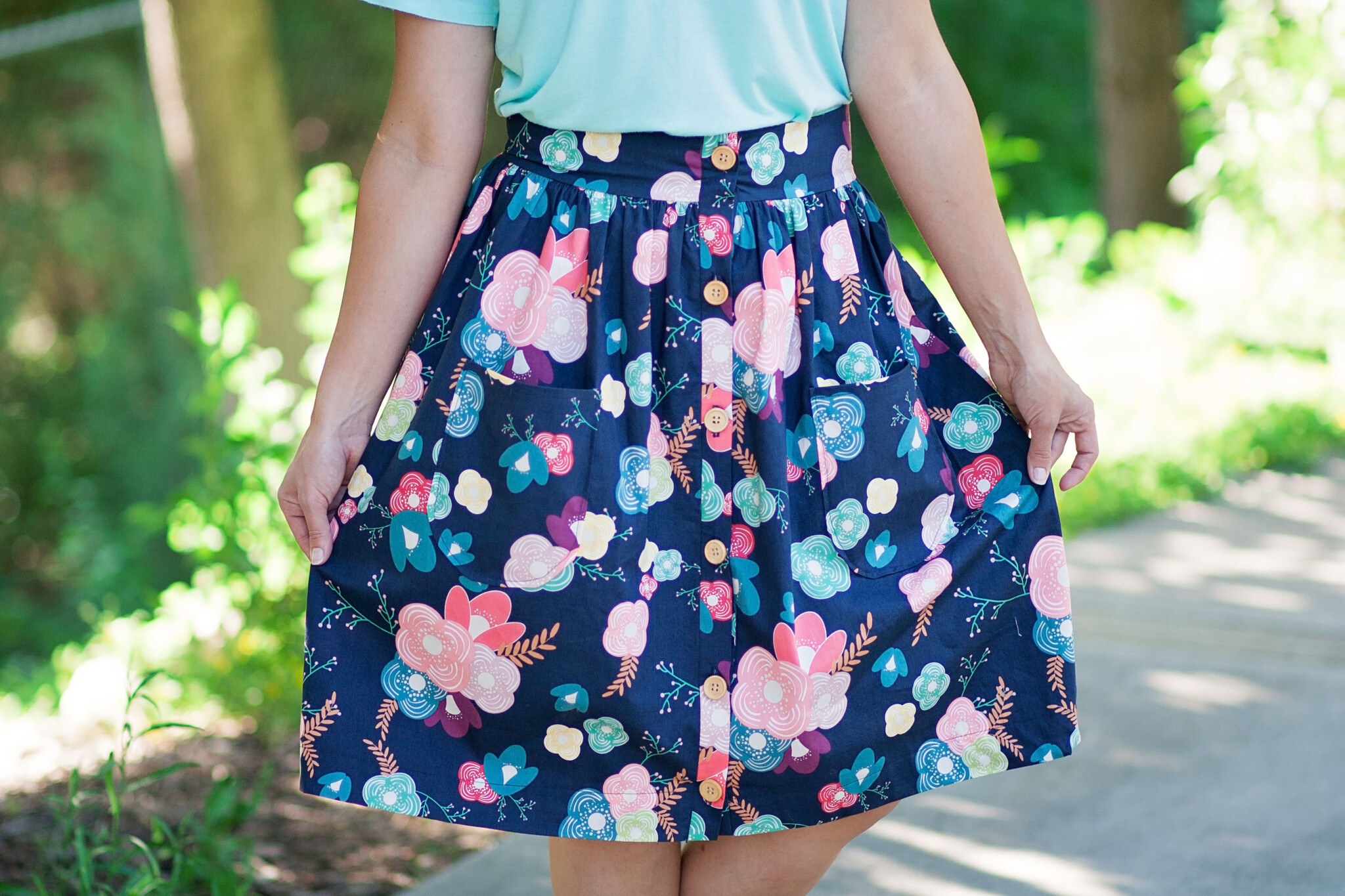 This book is jam-packed with 15 different patterns, a CD with the printable PDF's and basic instruction on sewing, picking fabric out and using PDF patterns. It's wonderfully illustrated with fun, and fresh prints and of course, Caroline's great style.Weekend Style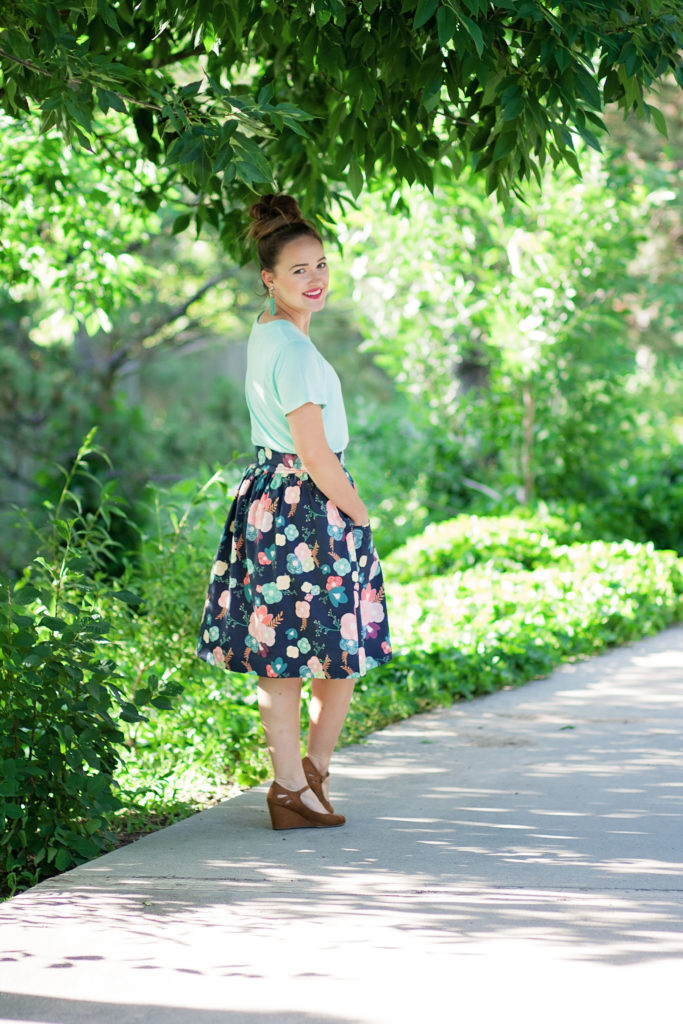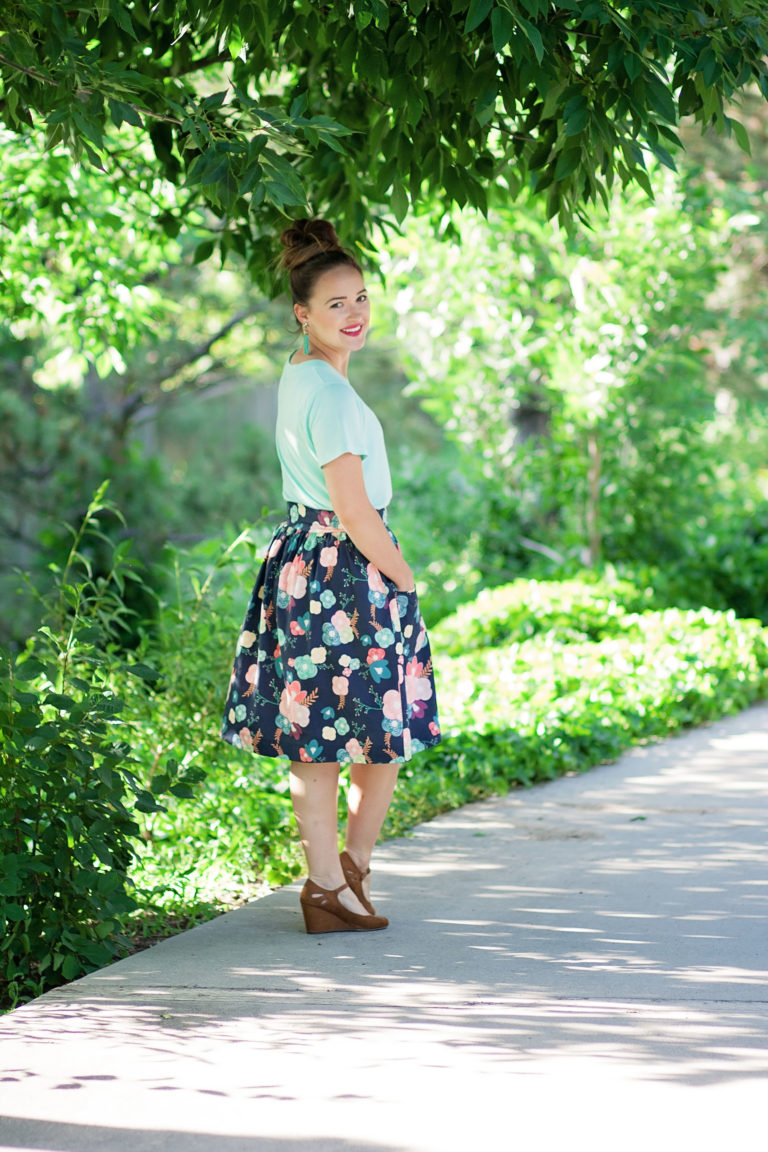 I had a hard time picking which pattern I would sew up. It was between the Afternoon Skirt and the Date Night Skirt. I finally settled on the Afternoon Skirt because my wardrobe seems to have a gaping hole when it comes to casual skirts. The Afternoon Skirt calls for 2 yards of lightweight to medium-weight woven fabric, which is absolutely perfect for all of that adorable quilting fabric that you keep buying and keep hoping you will eventually use. Yeah, I know I'm not the only one guilty of that, right?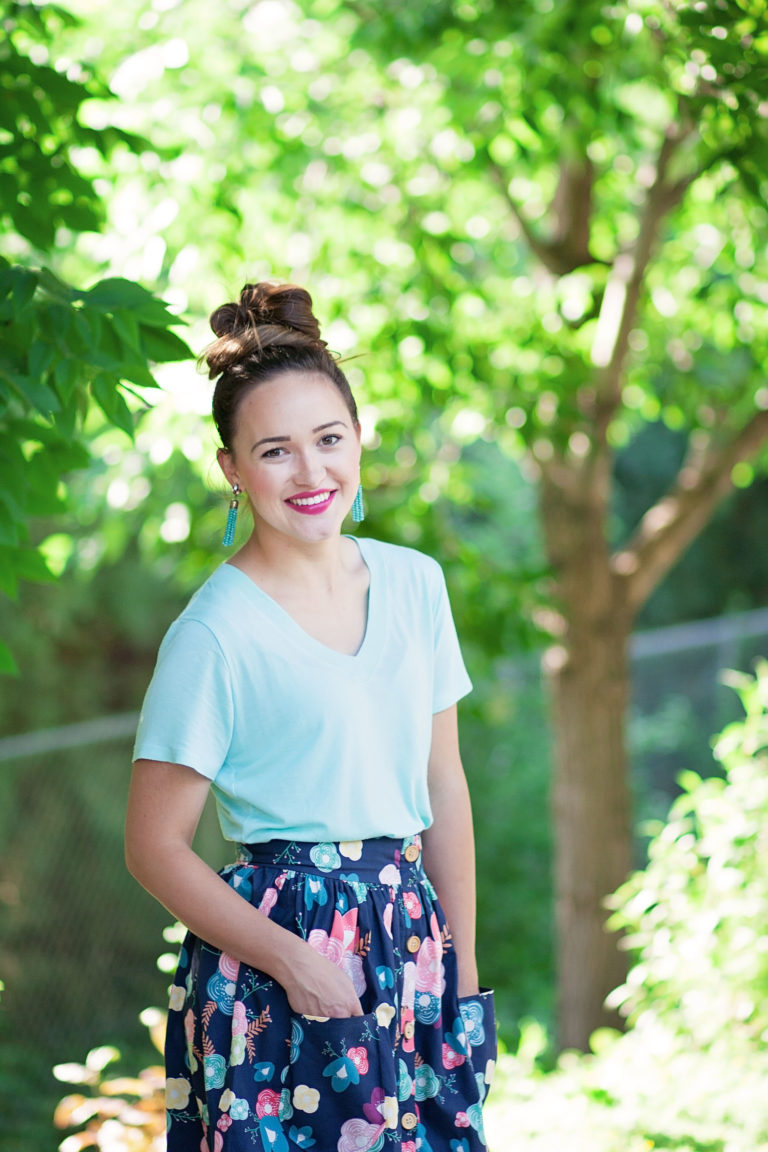 I sewed this skirt pattern up pretty easily at a sewing retreat this past weekend. It came together quickly and I'm pleased with the results. I think I'm currently having withdrawals from being all alone with my friends with no mom duties. Let me just tell you, it was a much-needed getaway for all of us mom's who attended this fun sewing retreat. Having other seamstresses around to help me decide things like the perfect skirt length and pocket placement was amazing. Although, I think I'll need about a week to recover from the lack of sleep...but it was totally worth it!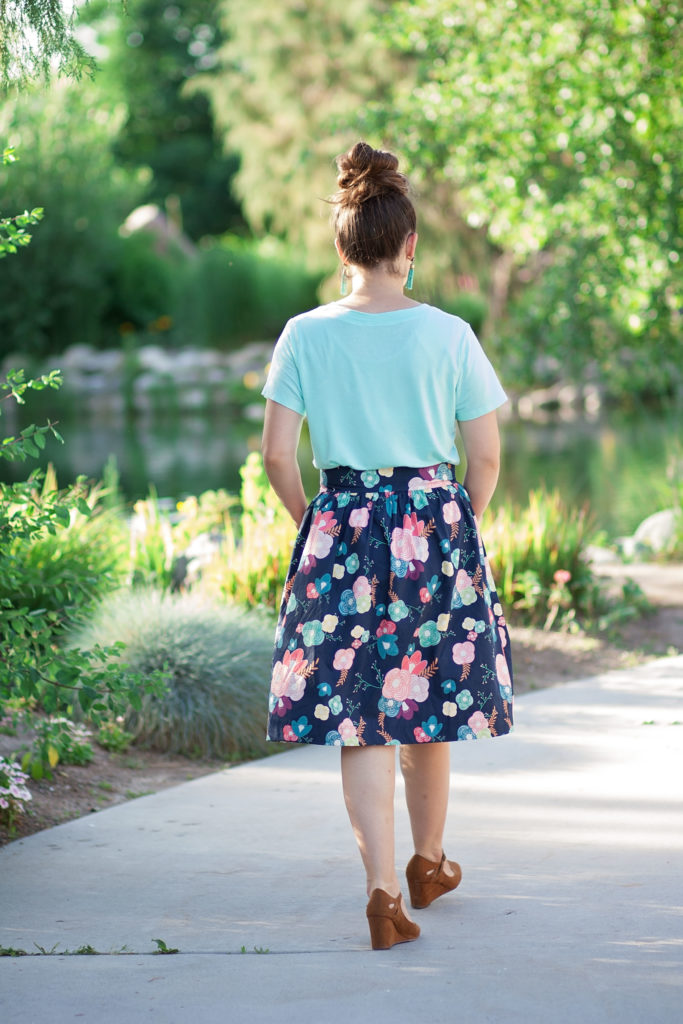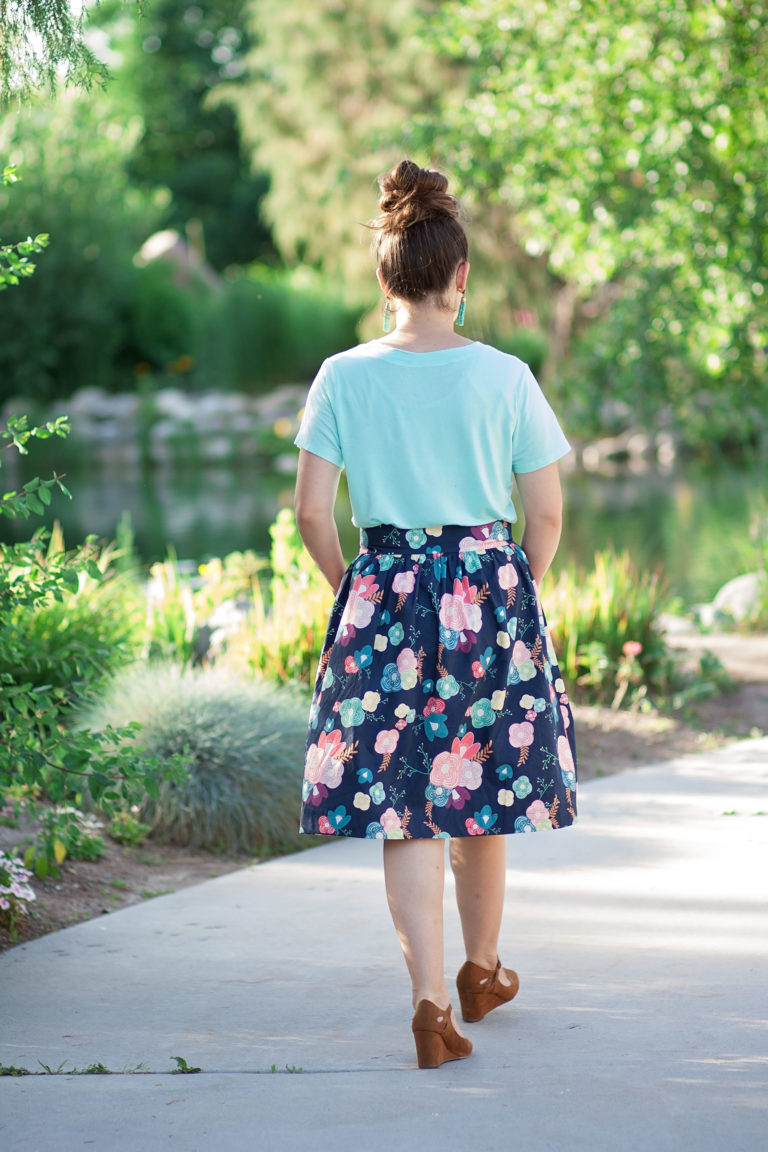 Anyways, I love how perfect this skirt is for wearing to the park or running errands, I'm fully covered but skirts are just amazing for keeping you cool and comfortable during those hot summer months.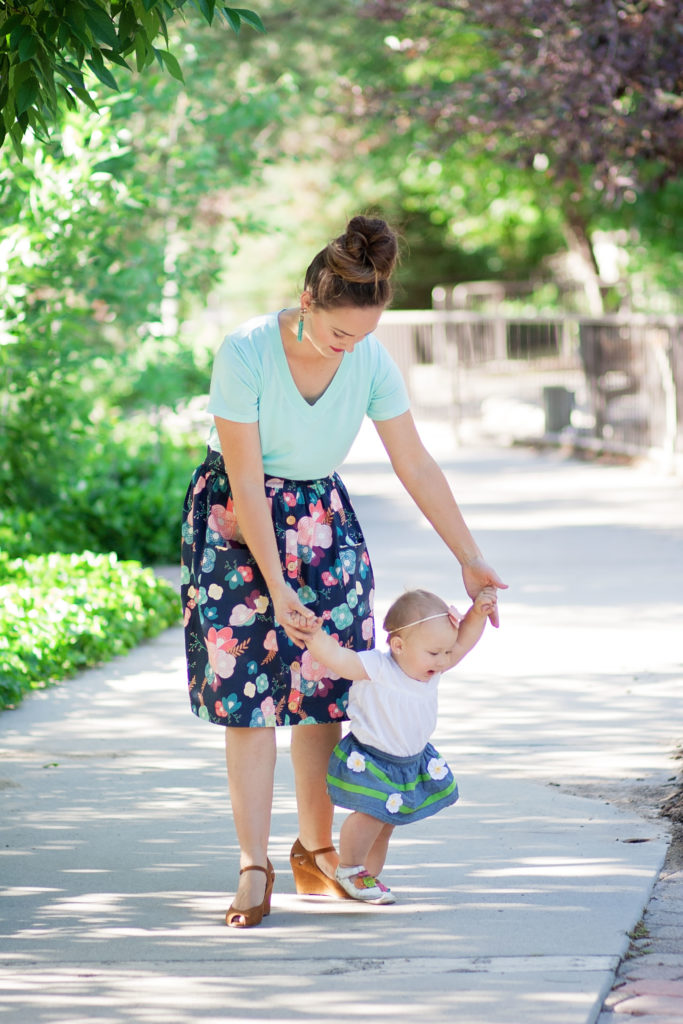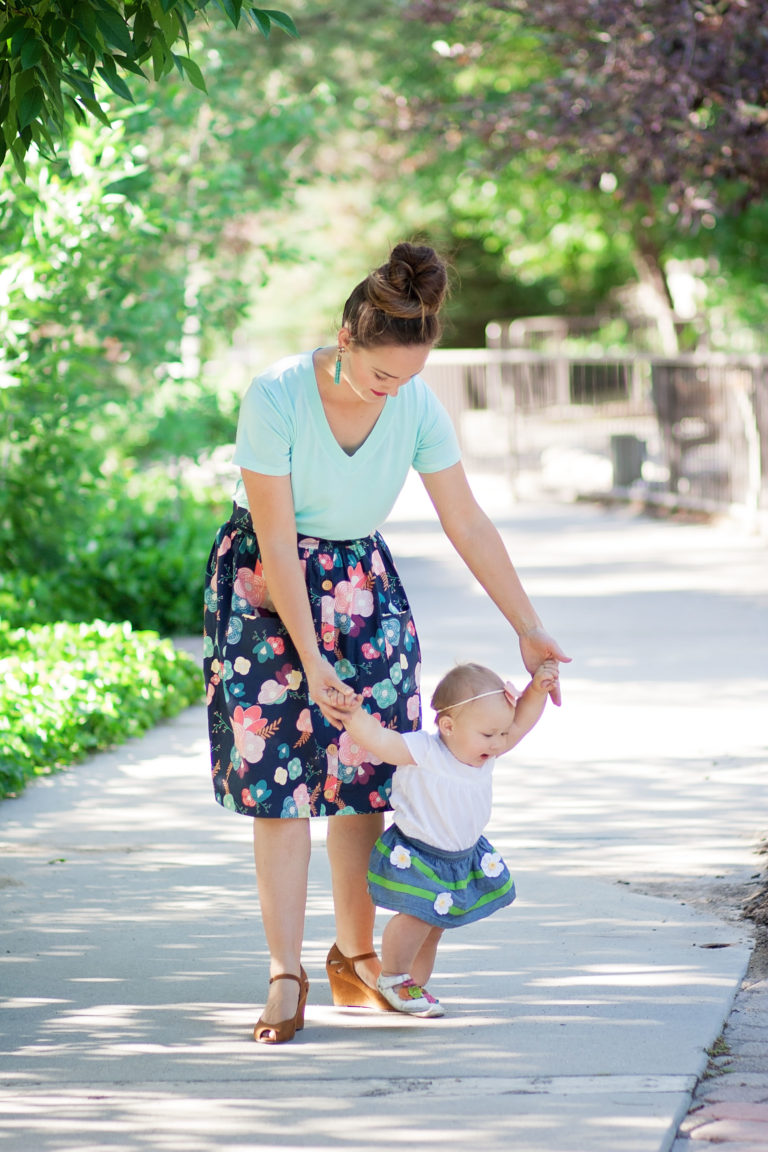 I'm really looking forward to sewing up the Date Night Skirt next. There's also a pattern for two different t-shirts, a cover up, a tank, two pairs of shorts, a dress, three bags, a belt, a headband and flip flops. Whew! That was a mouth full. I'd have to say it's a pretty great deal considering the book only costs $24.99 or you can find it here on sale for 16.99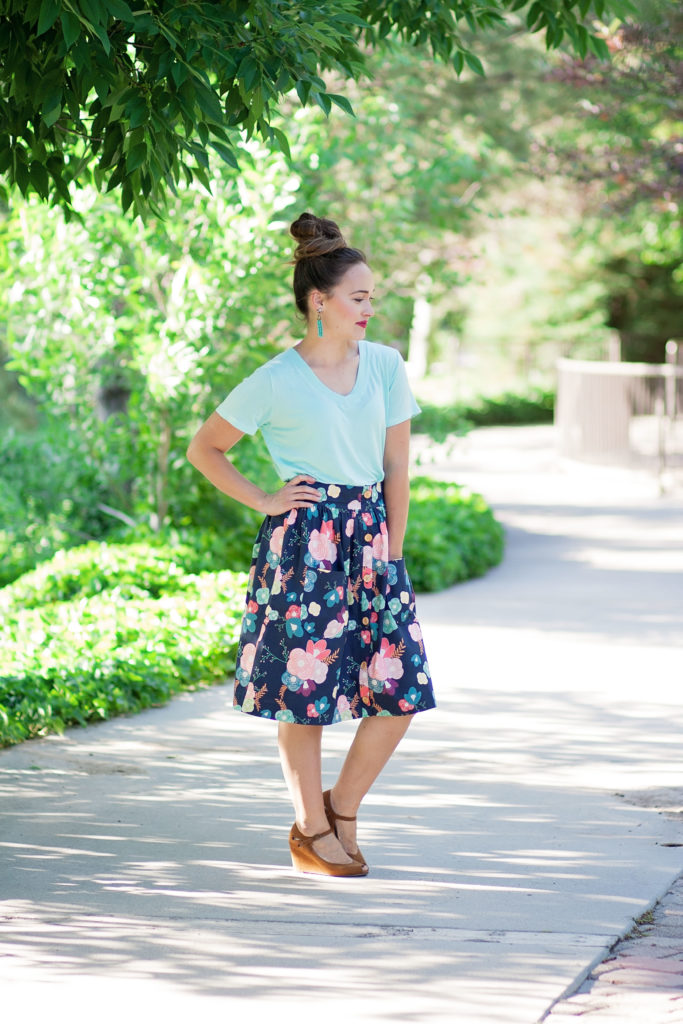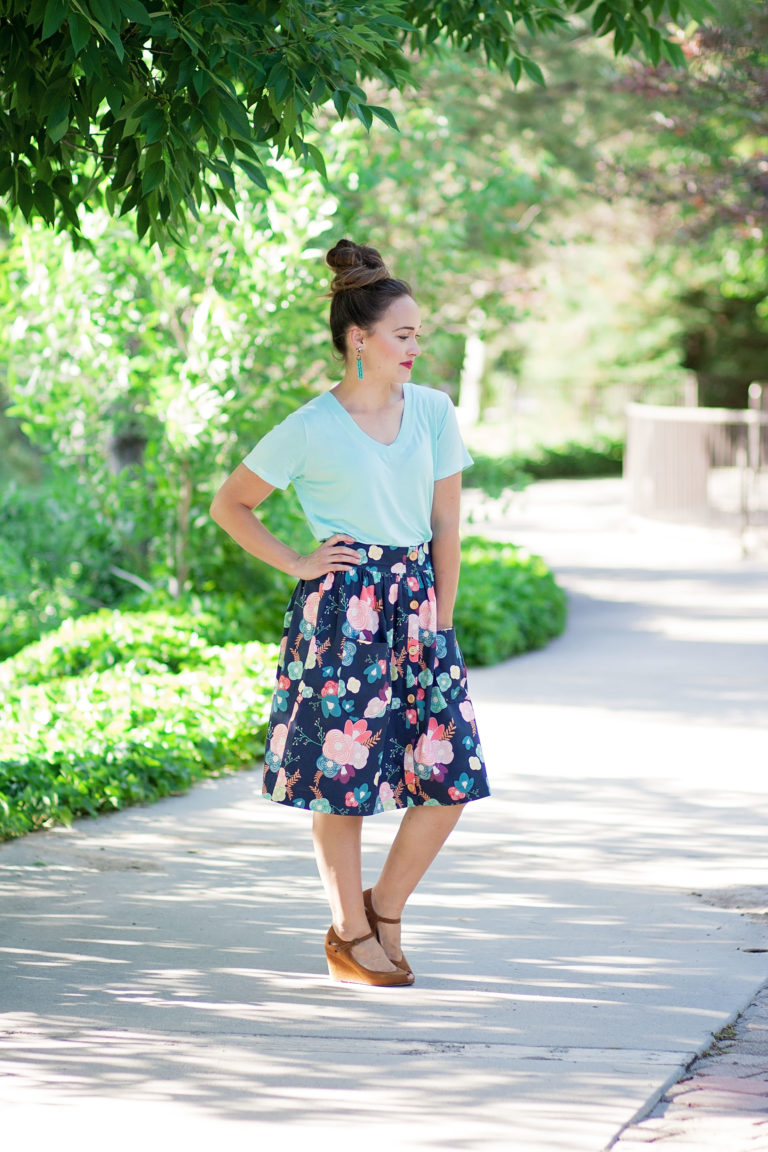 I paired my skirt with a V-neck Hey June Union St. Tee. I shared the details about this pattern in this post.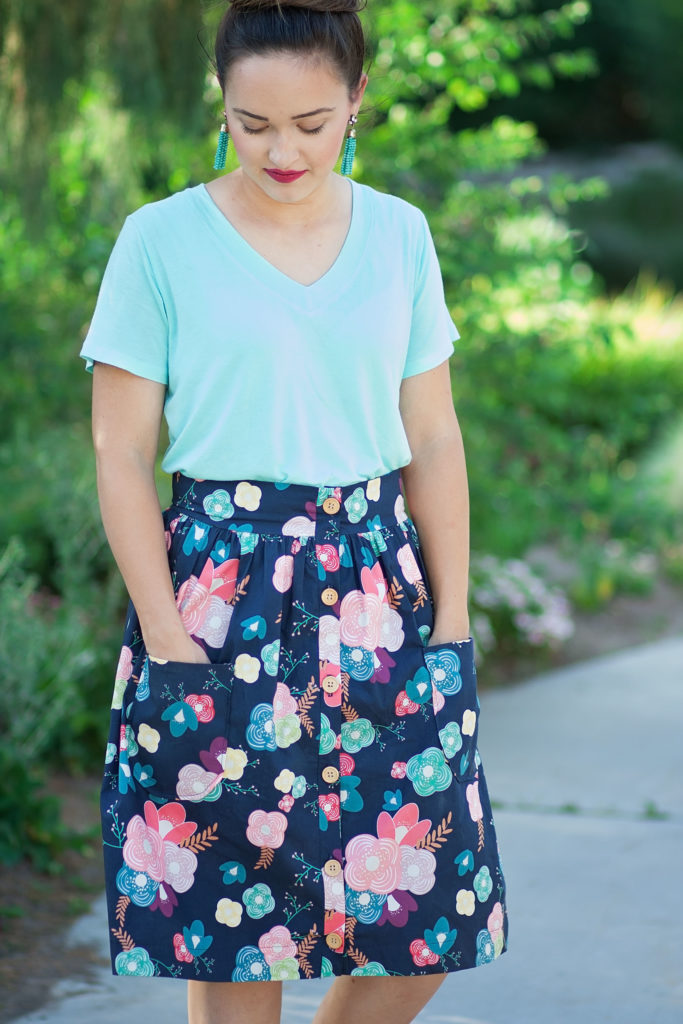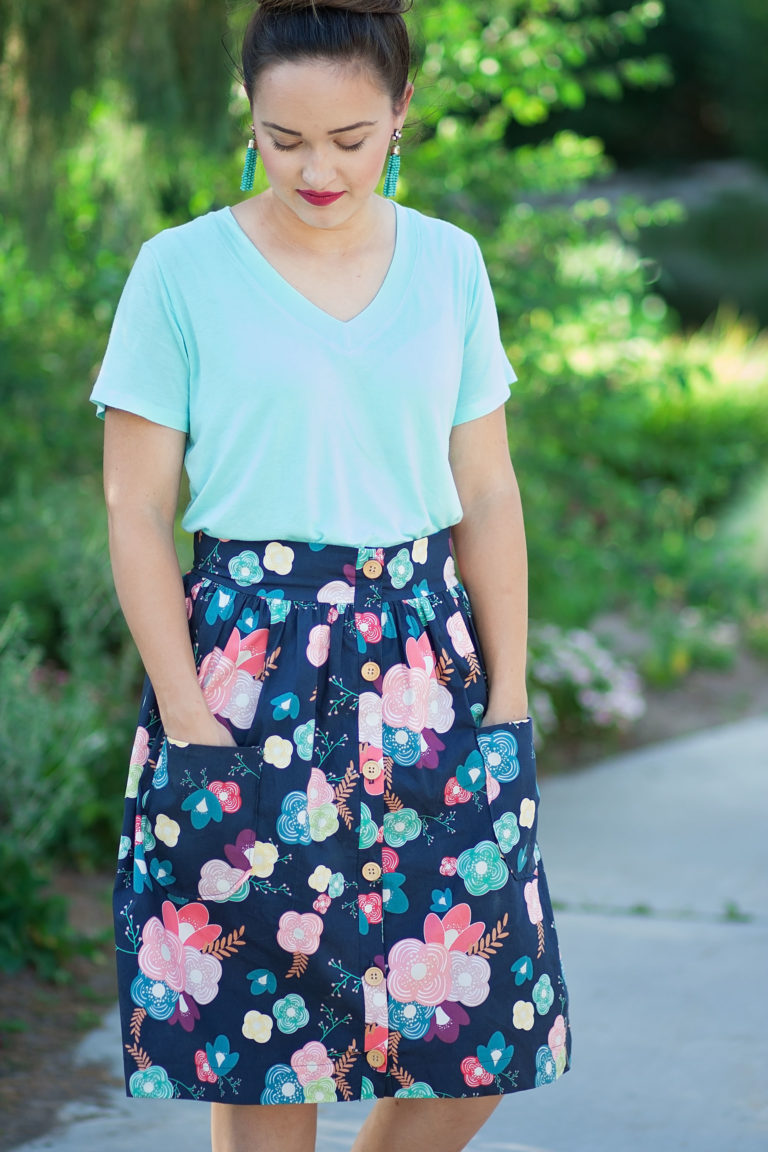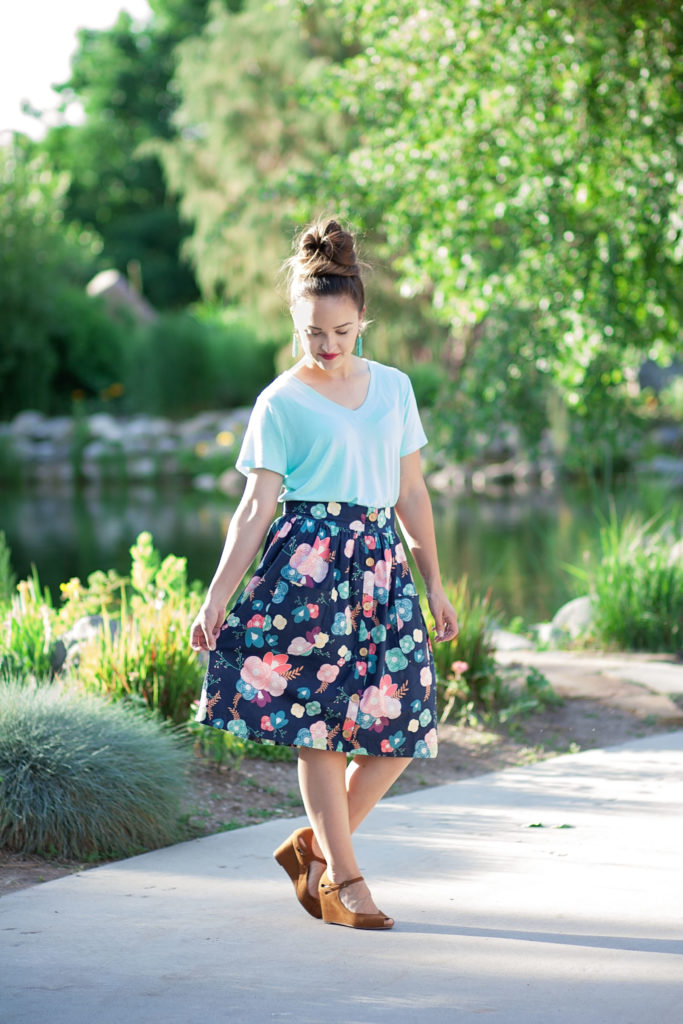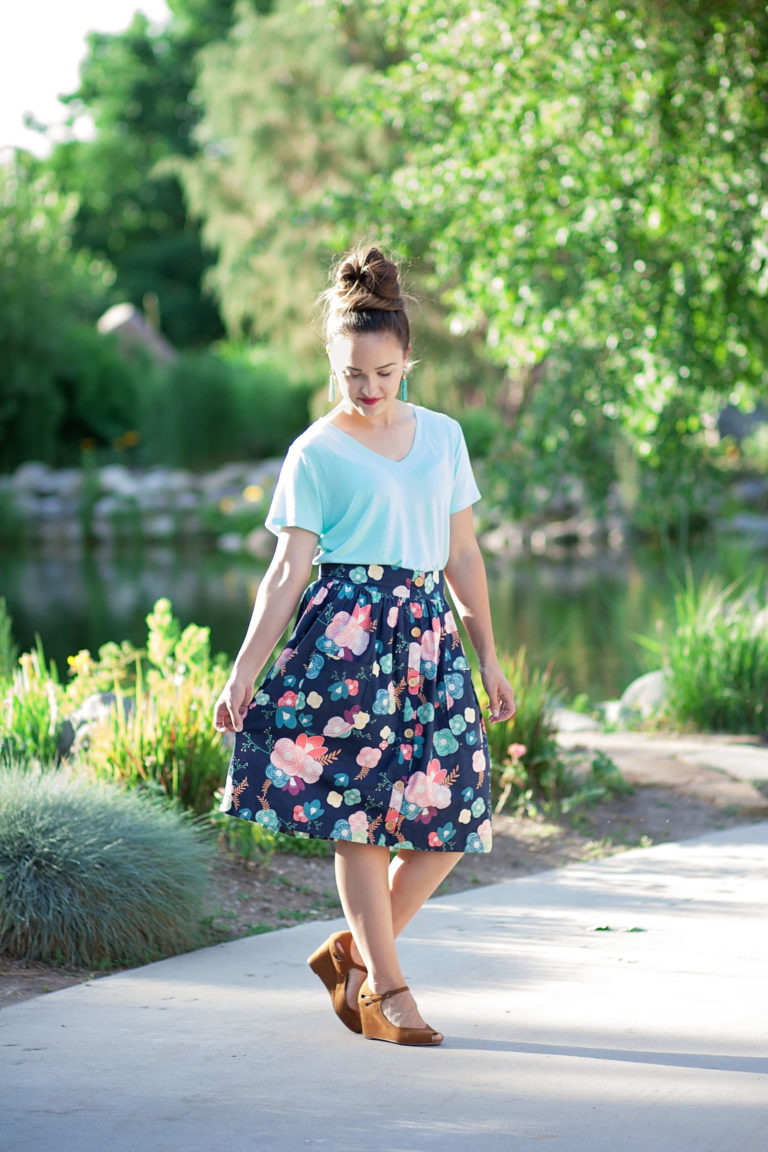 Stop by my Instagram to catch all the behind the seams fun! You can follow along with my projects before they ever hit the blog.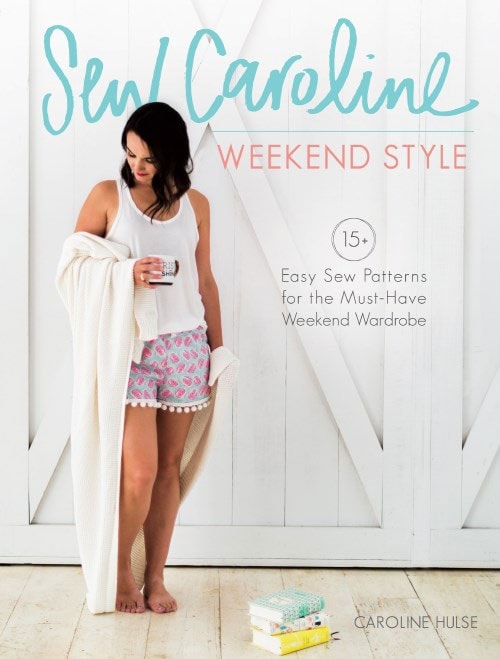 To see all the other amazing bloggers on this tour click here.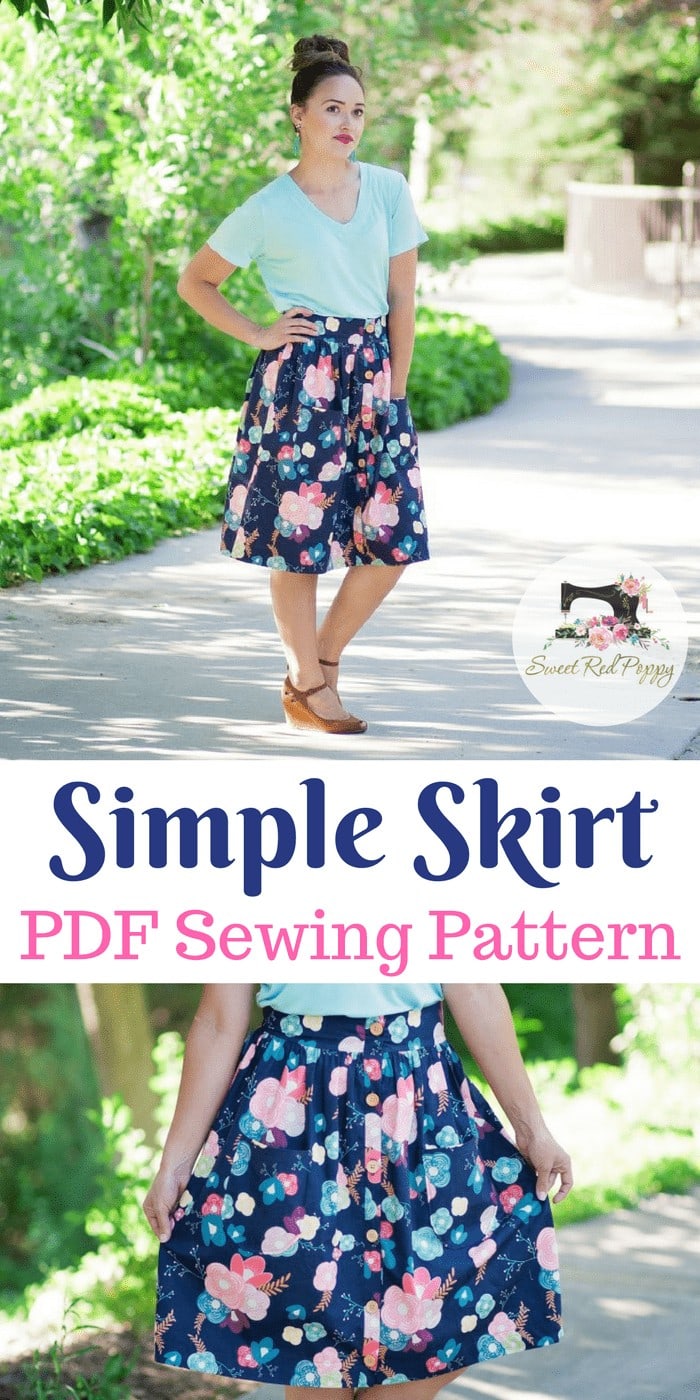 SaveSaveSaveSave
SaveSave