Patterns for Pirates FREE Pencil Skirt and Hey June Union St. Tee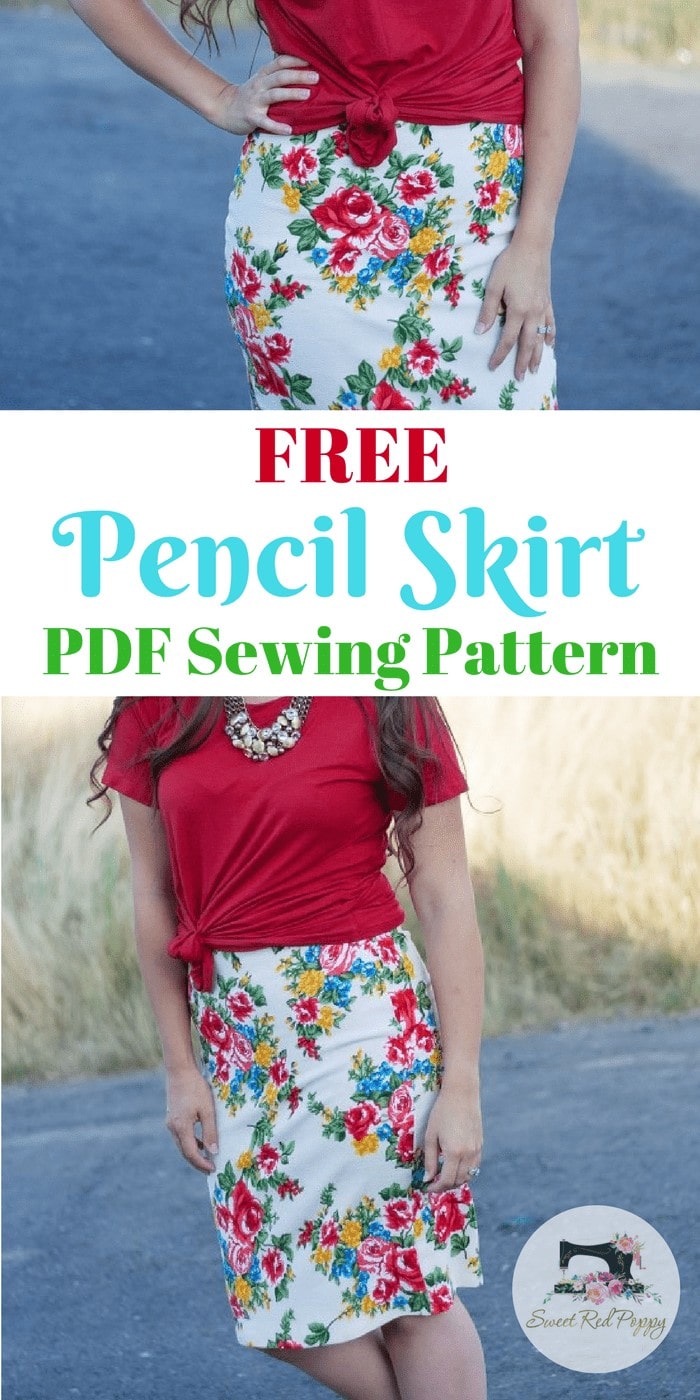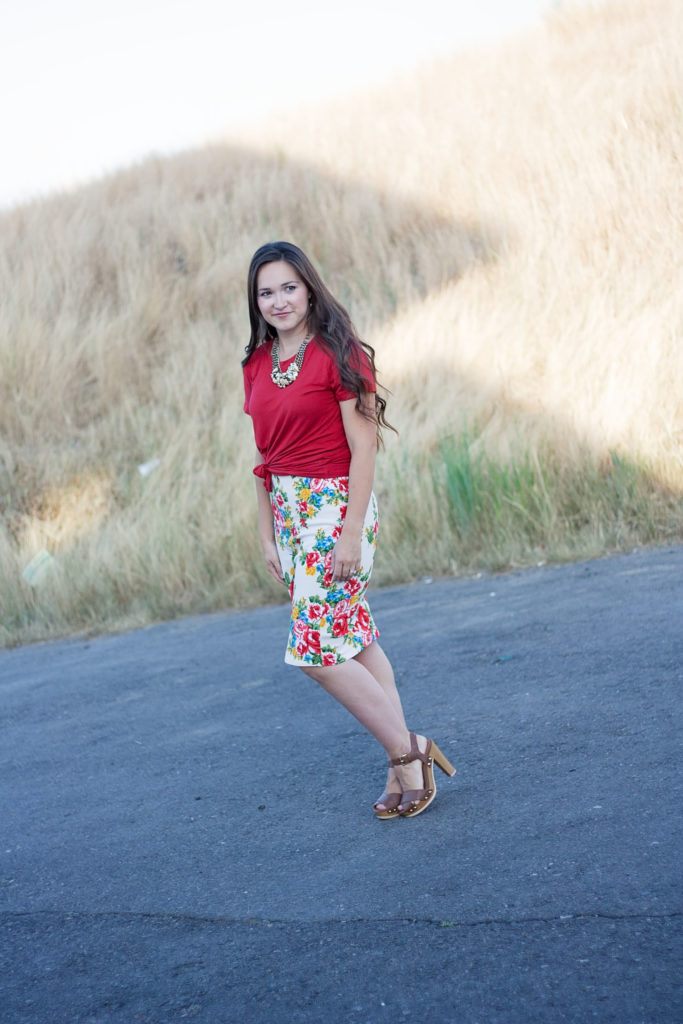 I was in desperate need of a quick sew for an upcoming wedding. My one caveat was that it needed it to be breastfeeding friendly and comfortable.
I knew I'd be on my feet chasing two little hooligans most of the day and I'd need to be able to nurse on demand in public throughout the day without a wardrobe malfunction.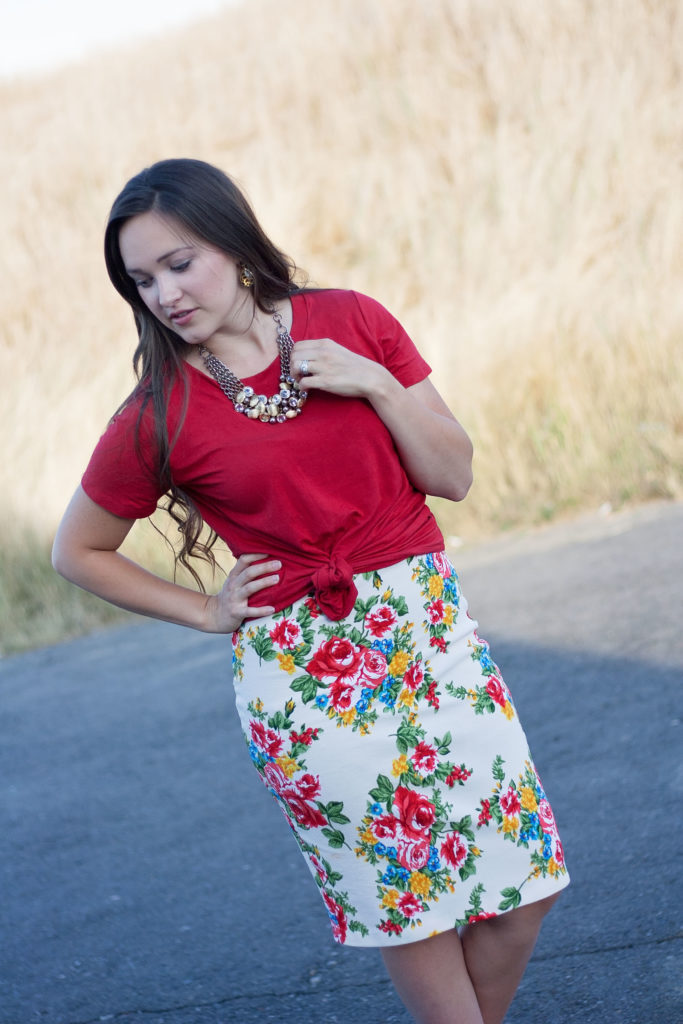 I've been loving the look of oversized knotted t-shirts lately so I decided to use my trusty Hey June Union St. Tee (affiliate link) to replicate that look. I used a rayon knit that I found at the Michael Levine Loft for $3.00 a pound. I chose the rounded neckline and sized up in the waist and the hips.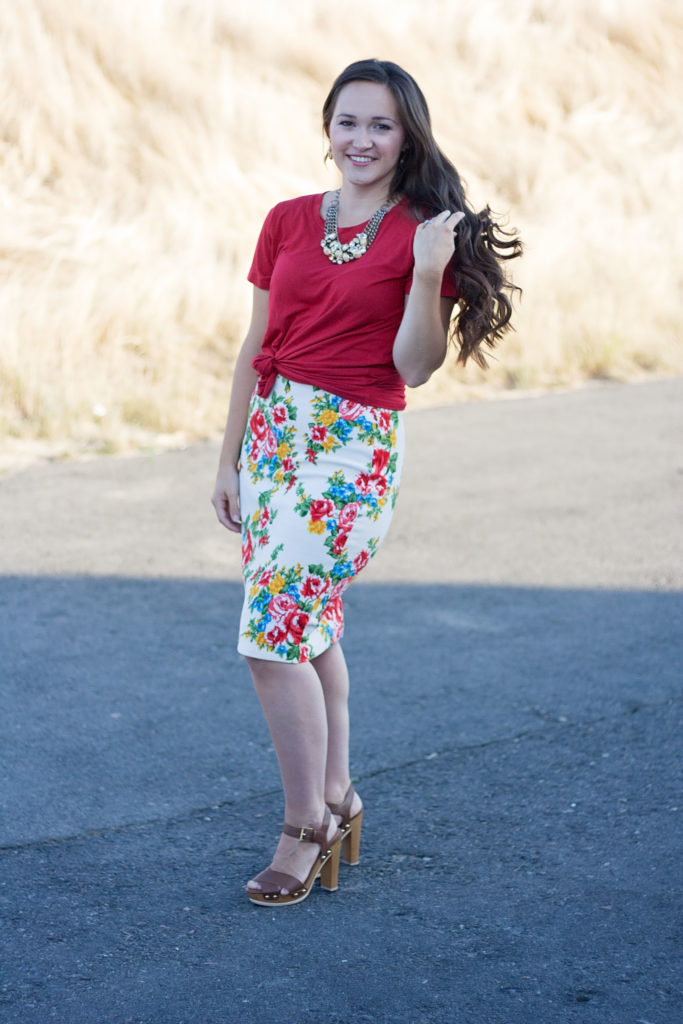 The top was ridiculously easy to breastfeed Vivienne in. I just undid the knot and popped her under the shirt. I had plenty of room to stretch the top over her and I could peek down at her through the neckline. I did get a couple of stares, but at least I was covered up and I didn't feel the need to hide in the bathroom stall.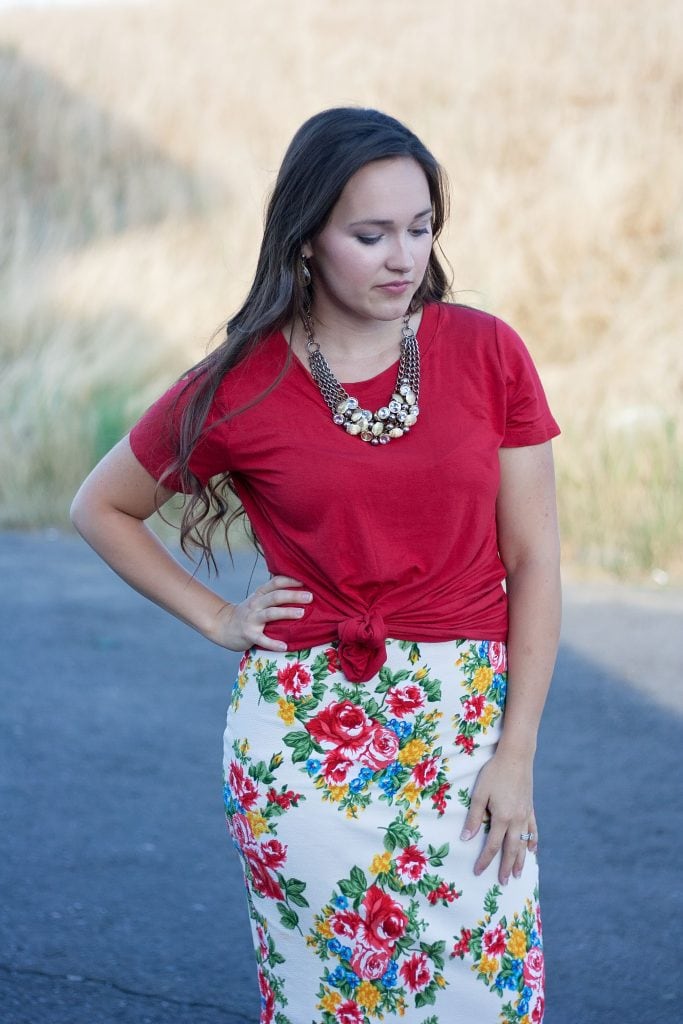 I had this gorgeous floral that I've been dying to cut into from KnitPop and I knew it would be perfect as a Patterns For Pirates FREE Pencil Skirt. Yep, you read that right. The pattern is totally free as long as you join their Facebook group where you can grab the code from the pinned post.
I definitely need about 10 more of these pencil skirts. I had been eyeing some Lula Roe pencil skirts but I knew I could make them myself for half the price and this pattern was just what I needed! Knit pencil skirts are uber comfy and they are perfect for moms!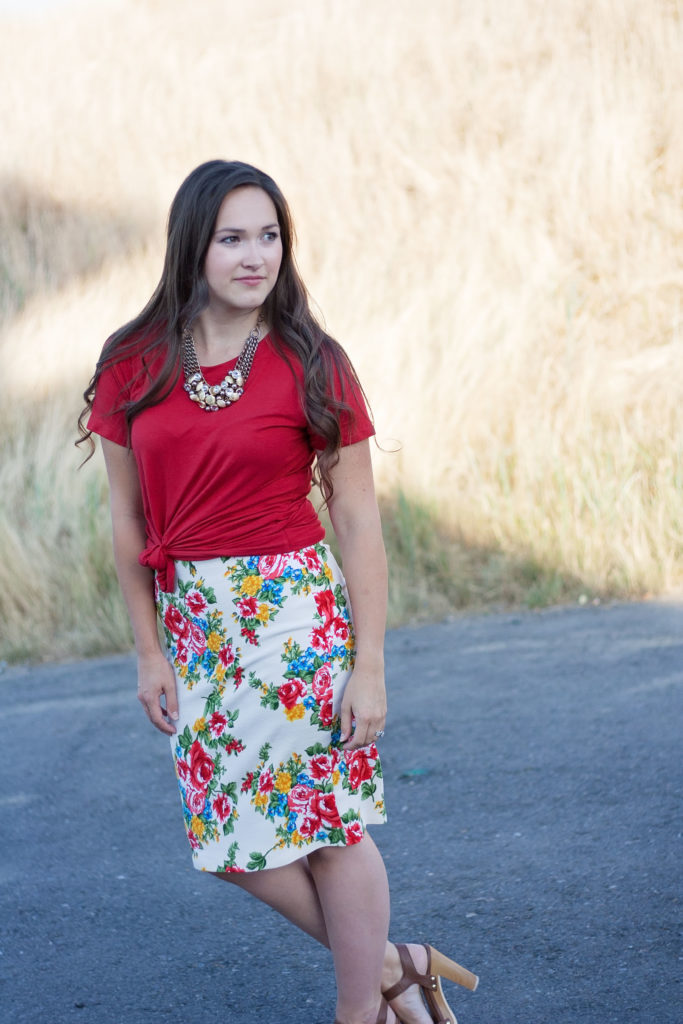 If you have limited time and a limited budget then this FREE pencil skirt pattern is the perfect project!
It's also beginner friendly, especially if you use a more stable knit. I used a Liverpool fabric which cost only $6.50 a yard. My skirt required less than a yard to make and it took a total of 15 minutes to sew, hem and all. Yes, 15 minutes.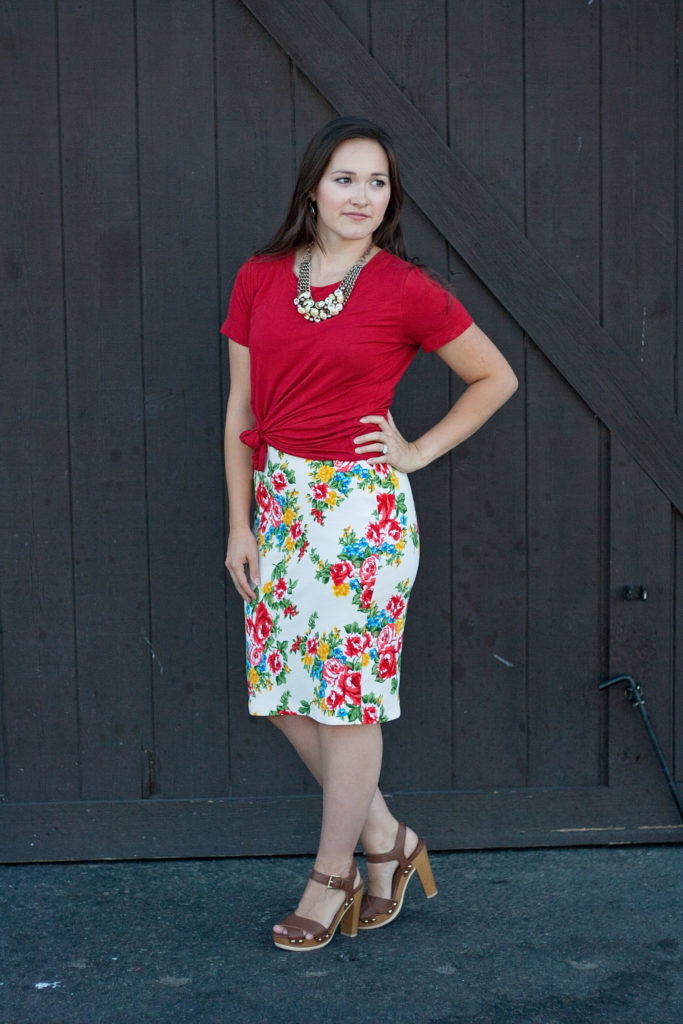 I picked up three more yards of different floral Liverpool while I was in LA at the Fashion District to make myself a few more pencil skirts. Now I just need to get busy sewing!
SaveSave
SaveSave