Download these free printable Christmas gift tags to print out at home using your home printer and cardstock.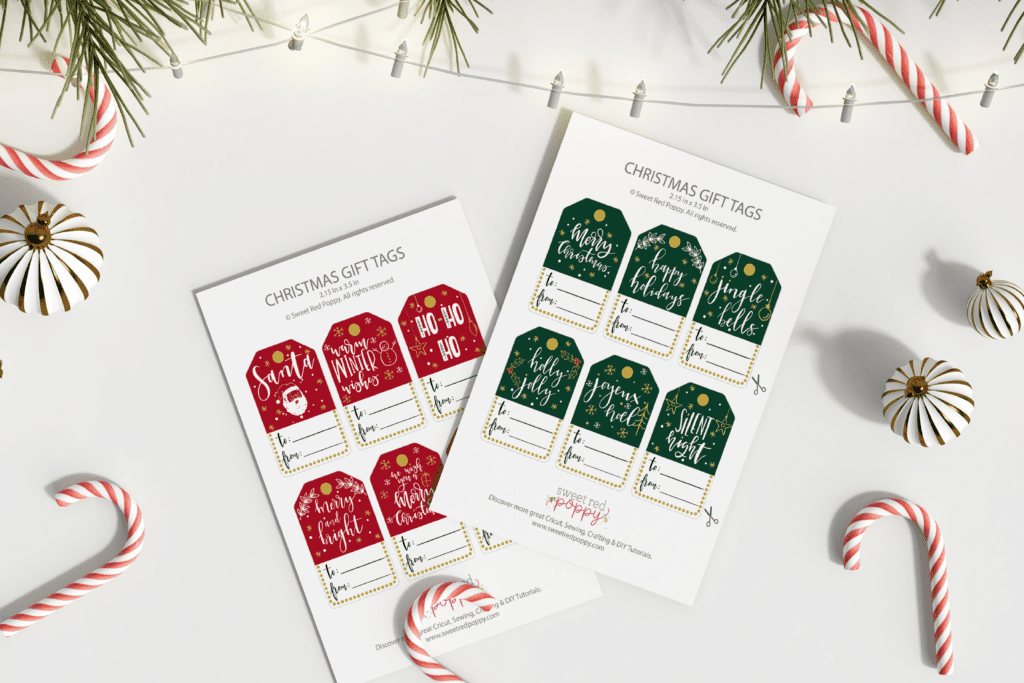 The holidays tend to creep up on us and even though I feel like I'm ready with gifts, I'm always waiting until the last minute to wrap them all.
Before I know it, it's late on Christmas Eve and the unthinkable happens.
I run out of gift tags.
Now I know in a true crunch I can just write on the wrapping paper with a marker but would Santa really do that?
This year I'm ready with my own printable Christmas gift tags that I'm so excited to share with you.
3 Sets of Free Printable Christmas Gift Tags
I designed 3 different sets of Christmas gift tags each with a different color theme perfect for the holidays.
Each Christmas gift tag is 2.15 inches x 3.5 inches and comes with a To: and From: line so you can personalize the tag.
Ready to use these Christmas gift tags? Grab your scissors and your wrapped gifts and lets finalize those presents!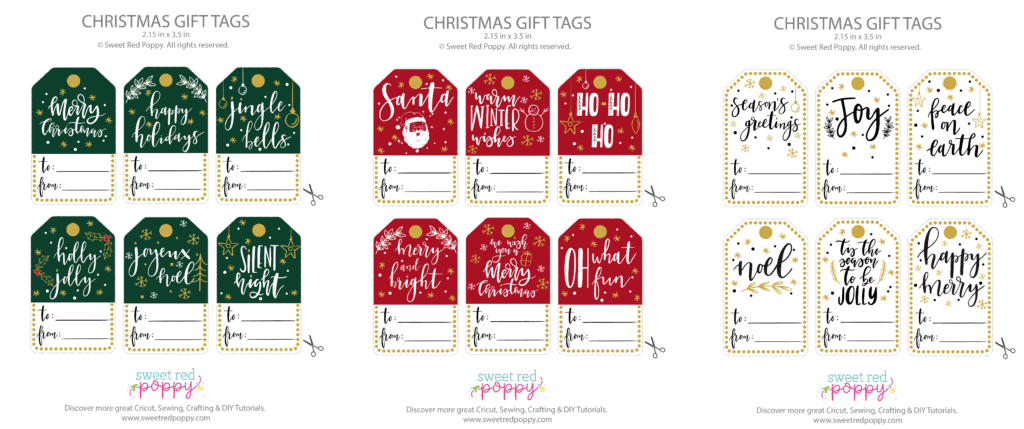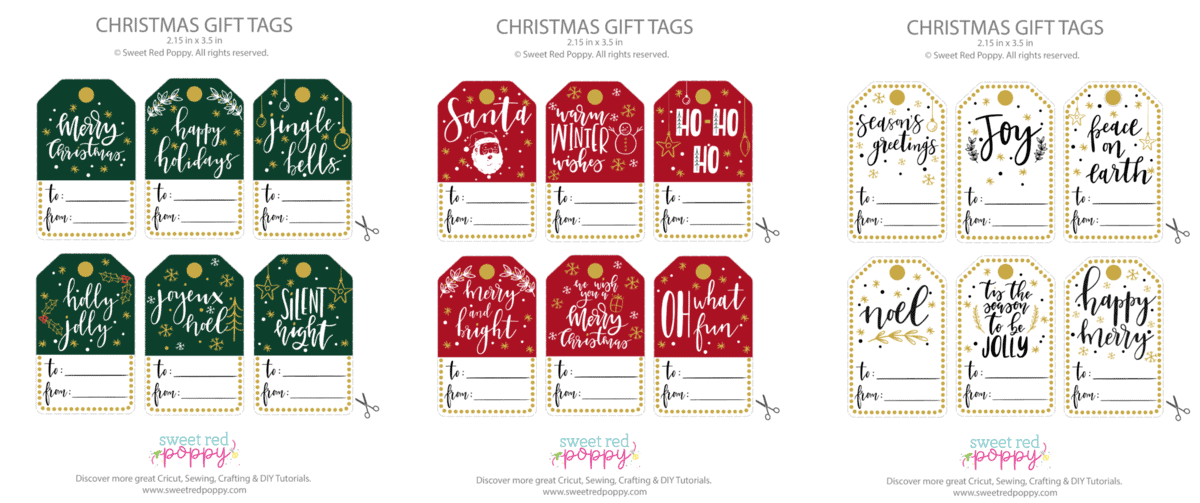 SUPPLIES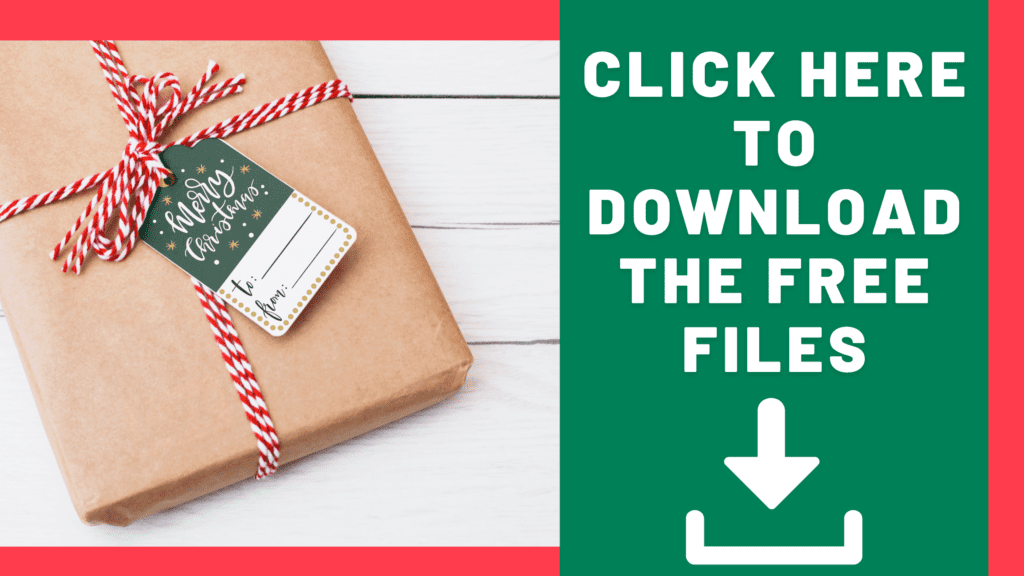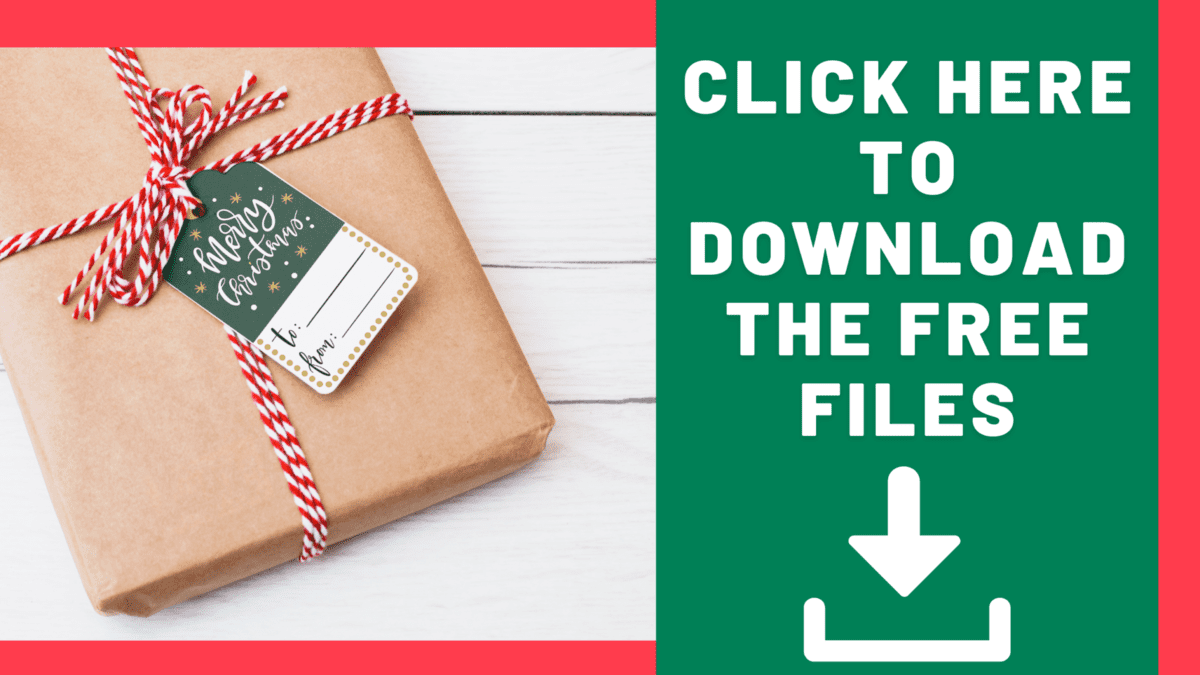 Start by choosing your favorite Christmas gift tag design from the three different versions.
Green and Gold Christmas Gift Tags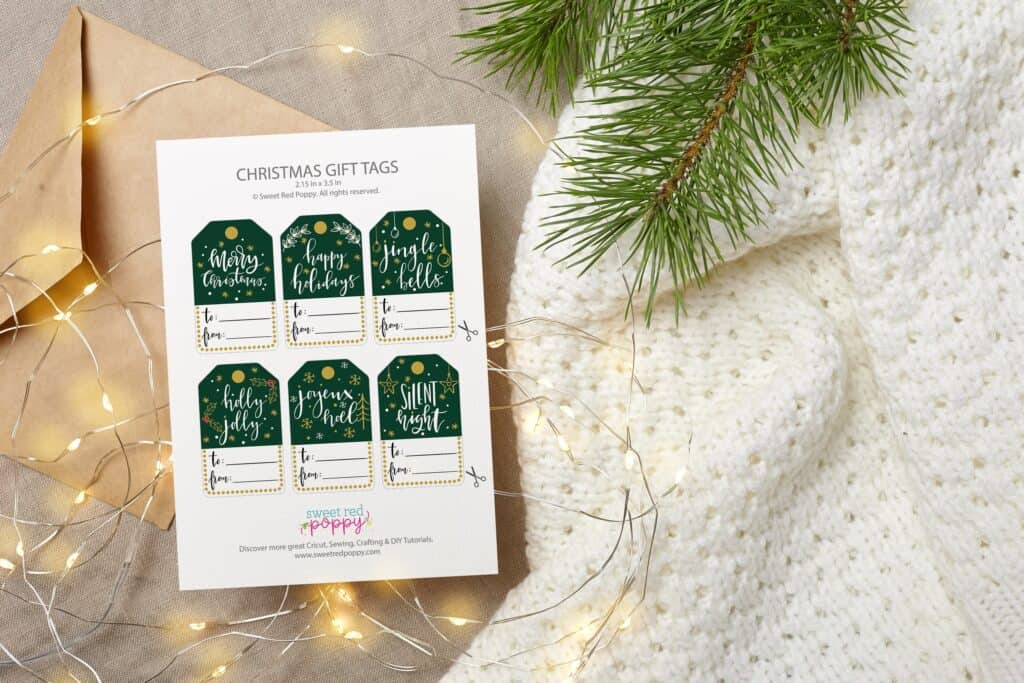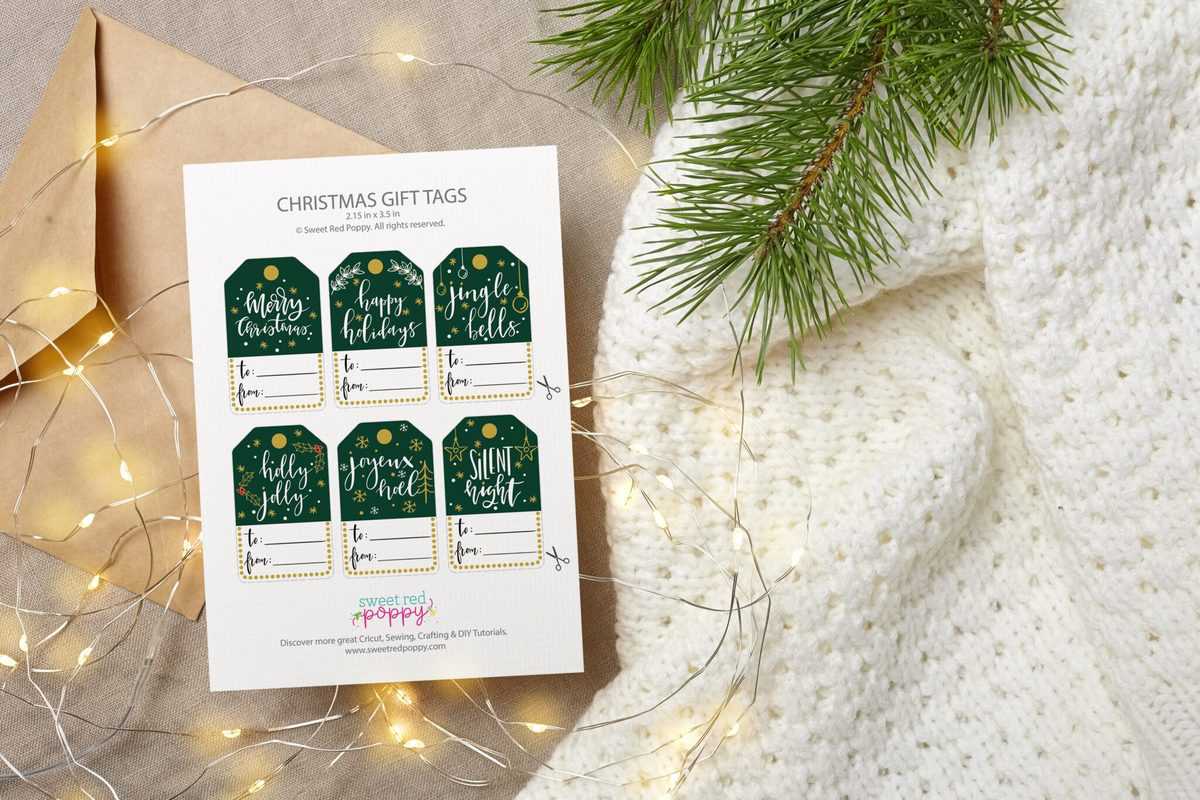 Red and Gold Christmas Gift Tags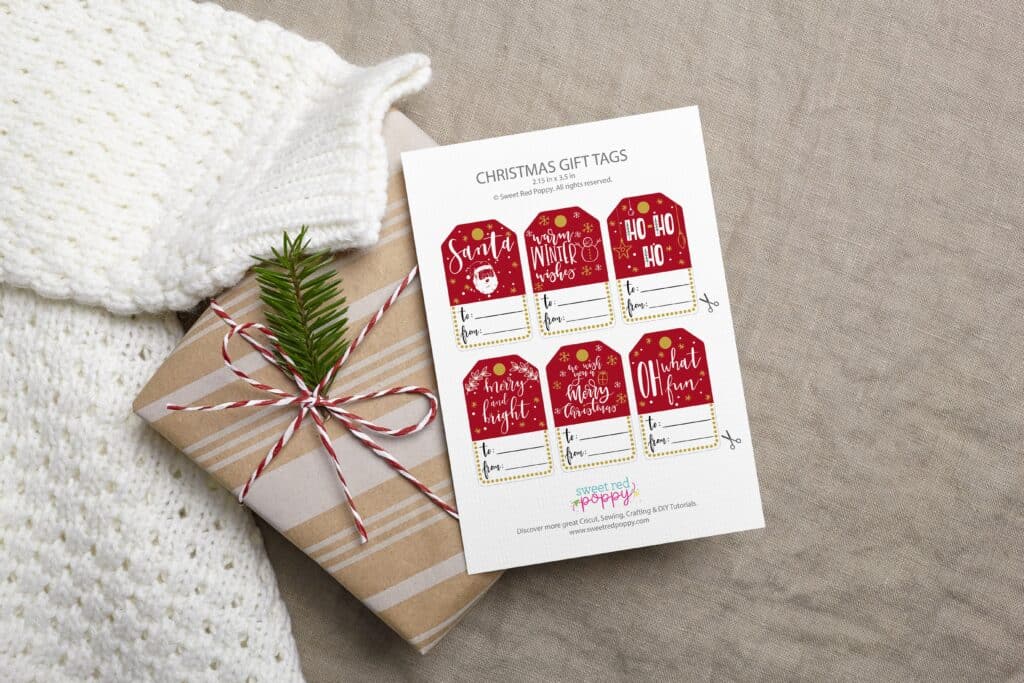 Black and Gold Christmas Gift Cards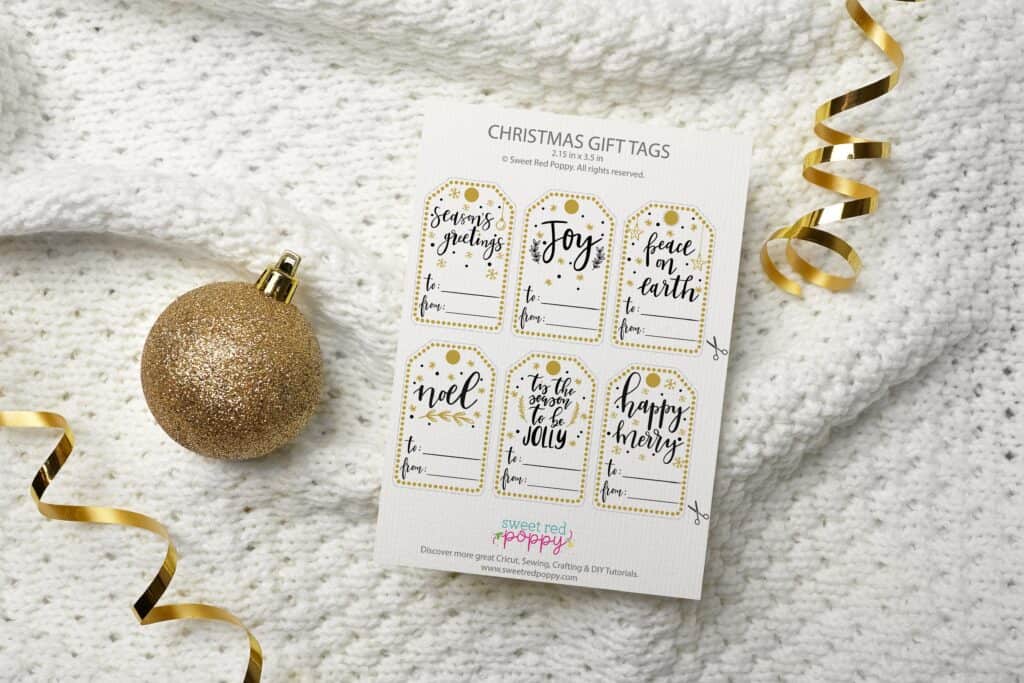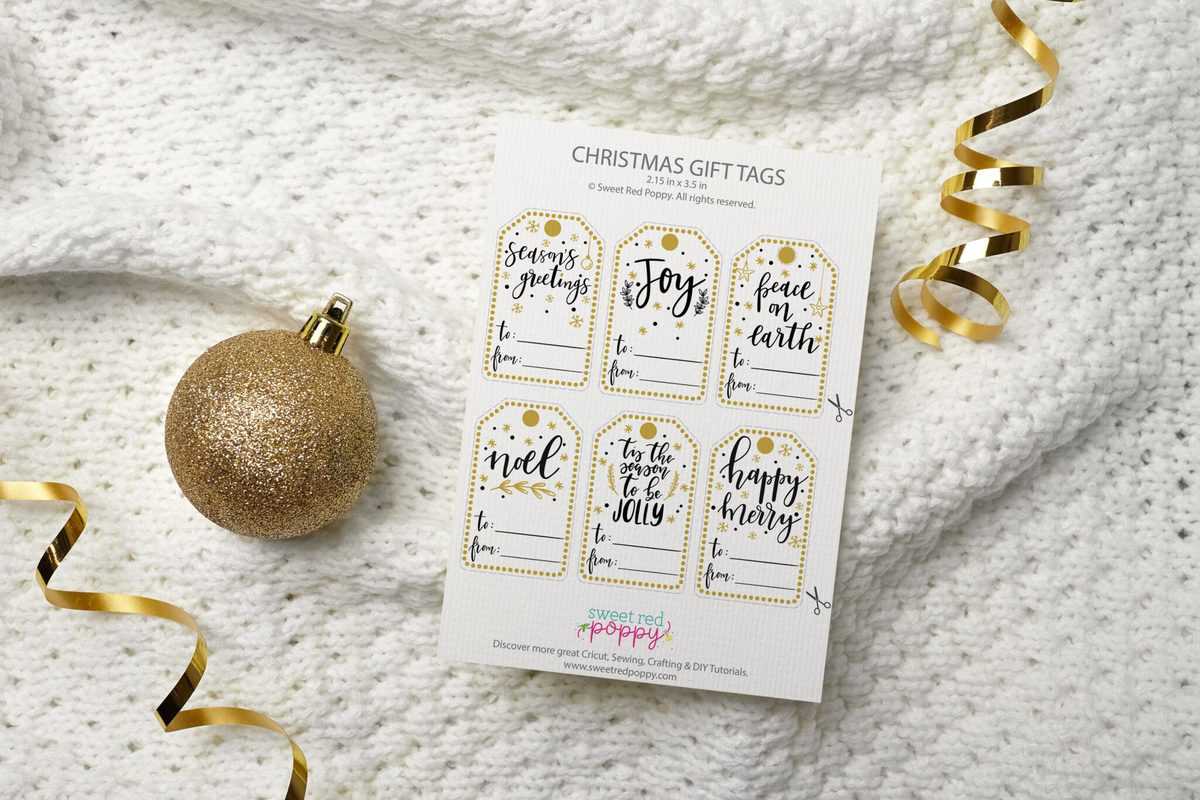 Then print off the Christmas Gift Tags using your home printer.
I always increase the quality of my print when working with multi-colored printables so the image quality is higher.
I also like to use a heavy weight cardstock so the gift tags have some weight to them and won't tear or bend.
If you're really in a pinch regular computer paper would work but cardstock is more sturdy.
You can also use Sticker Paper for an easy peel and stick gift tag option.
Once you've finished printing simply cut out each gift tag using a pair of scissors.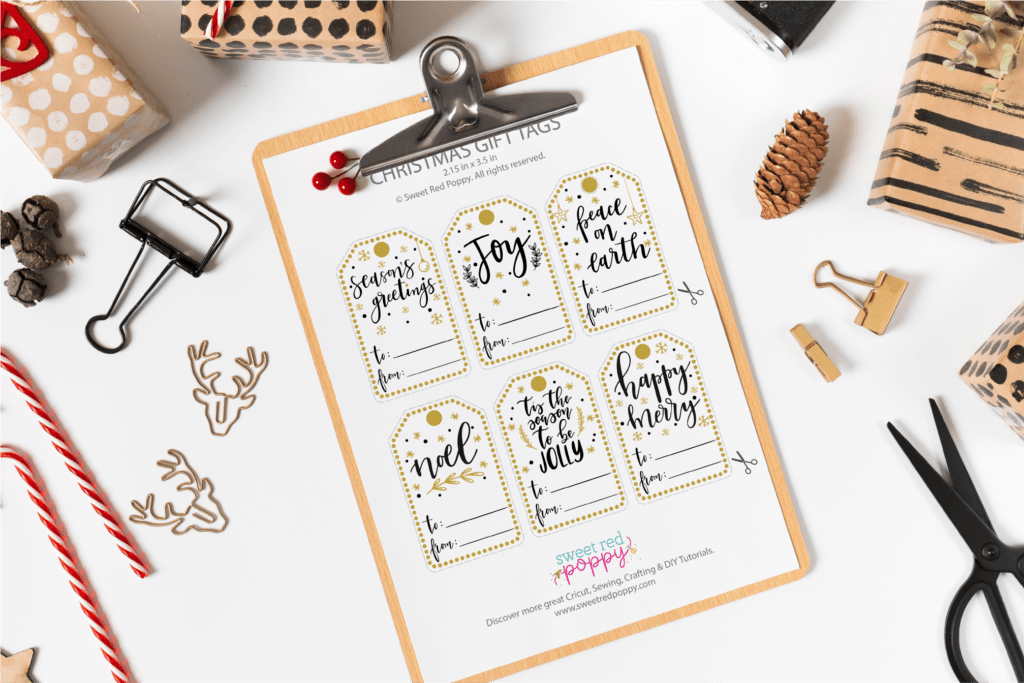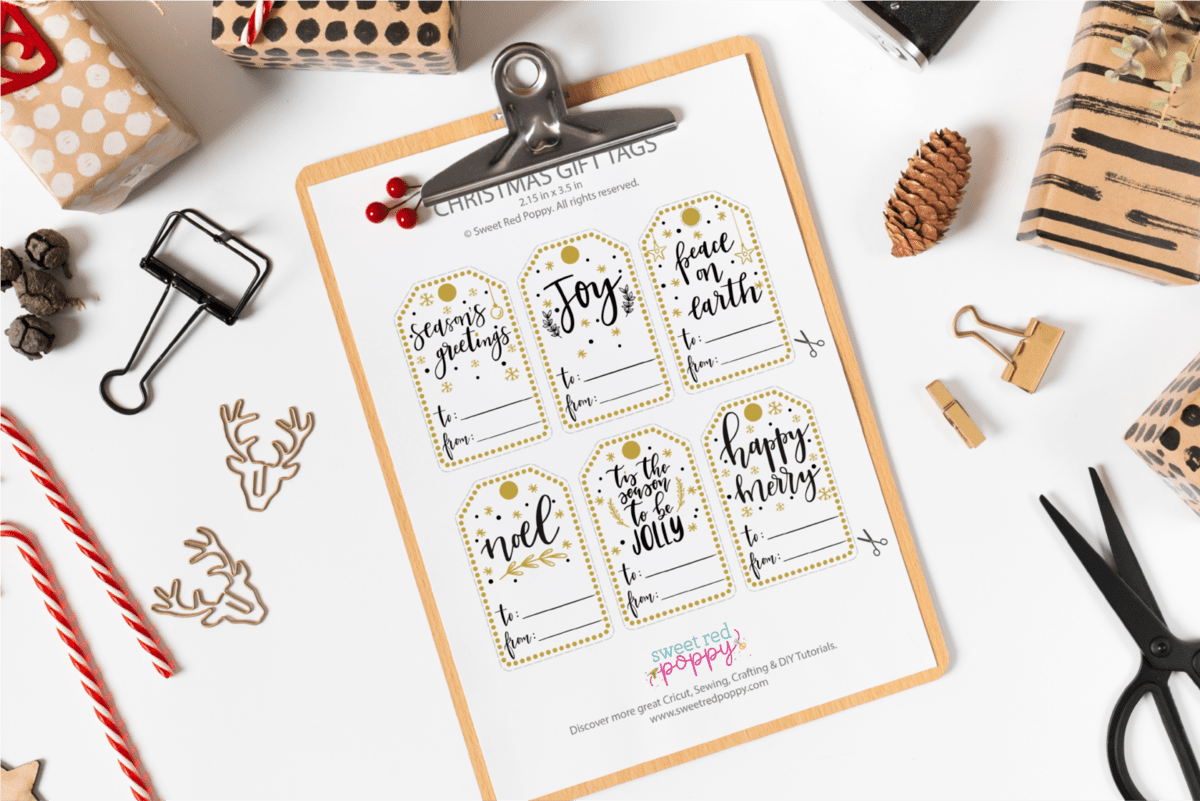 If you're using cardstock and want to add ribbon or twine, use a hole punch to punch a hole right in the middle of the gold circle on top.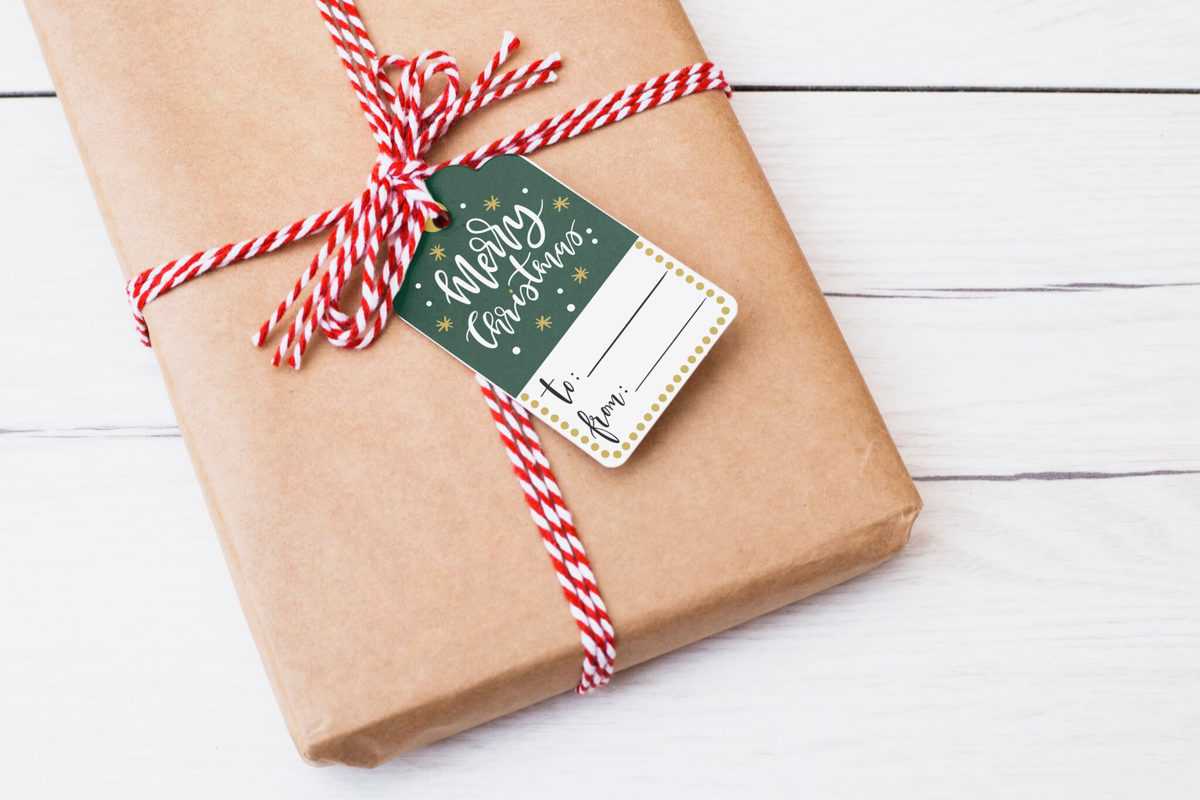 I just love how these Christmas gift tags turned out and can't wait for you to use them too!
Don't want to forget about this free template? Save this project for later! Click here to save this project on Pinterest.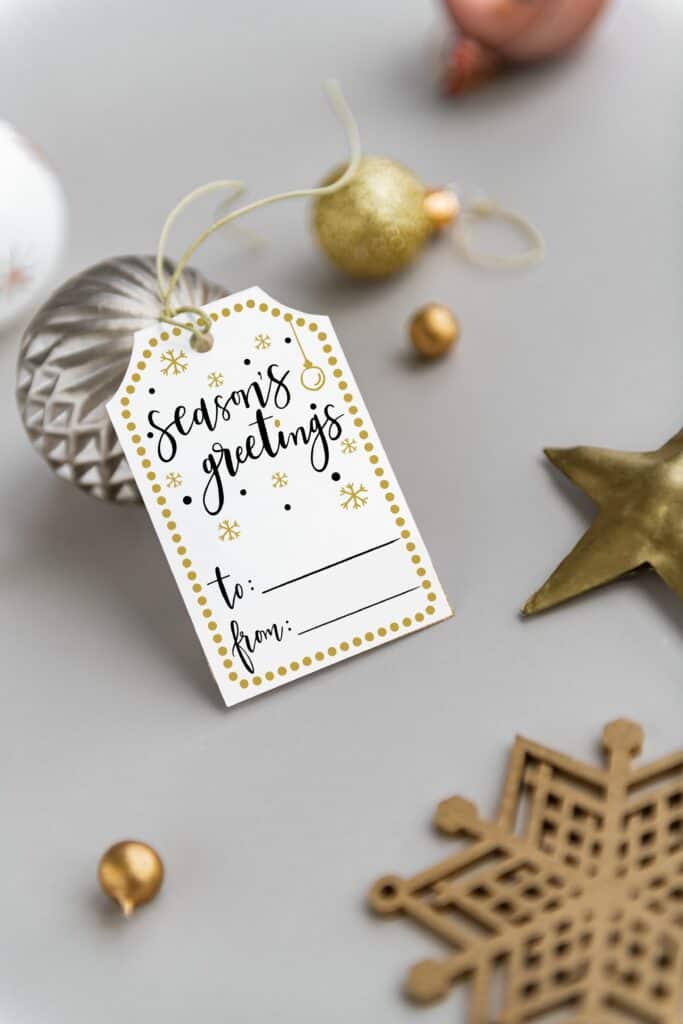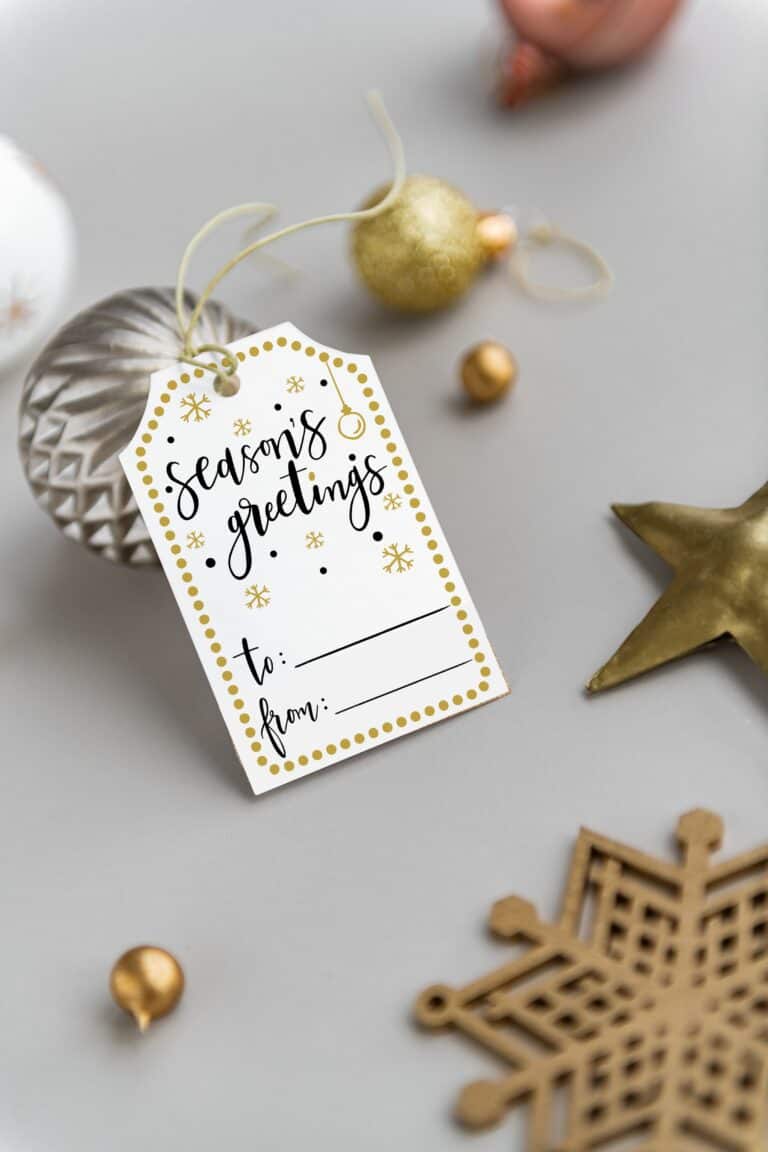 Which Christmas gift tag is your favorite? Let me know in a comments below!
Want more from Sweet Red Poppy? Join my crafting and sewing Facebook group where you can show us what you're making, ask questions, and learn from others!
Follow me on Instagram for daily crafting inspiration and a look behind the scenes.