Learn How to Create a Ferris Wheel Photo Holder with the Polaroid PlaySmart 3D Printer.
I'm back with another tutorial featuring my Polaroid PlaySmart 3D Printer. This time, I used my PlaySmart machine to print out a Ferris Wheel that holds miniature photos.
This is a sponsored post written on behalf of JOANN. All thoughts and opinions are my own.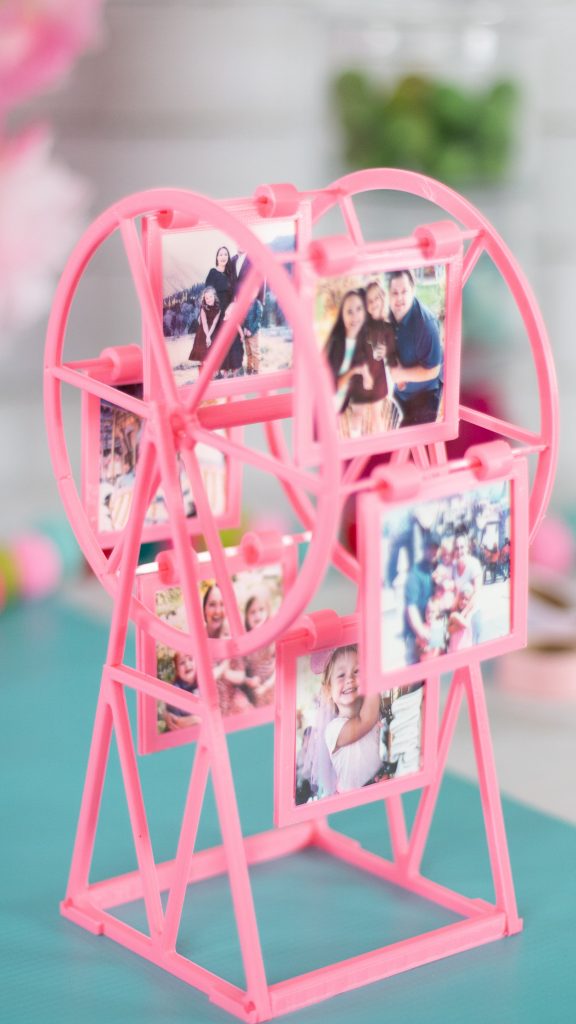 I can't tell you how excited I am with how this project turned out!! The .stl files for this project are available for free within Polaroid's app and software.
Make sure to read THIS post to get all of the details on this incredible machine!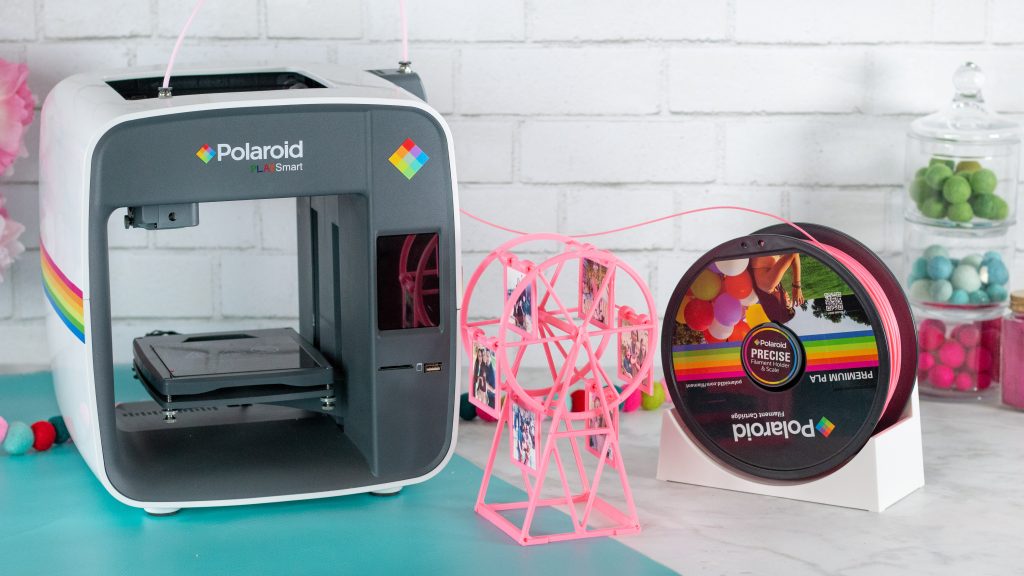 3D Printing Ferris Wheel Supplies
6 Photos
Exacto Knife
Sand Paper
Adhesive
Here are a few tips and tricks for making the most of your time when printing this Ferris Wheel.
Open up the PlaySmart app, select PLA and scroll down to find the Ferris Wheel files. The app will tell you exactly how many pieces you need to print for this project.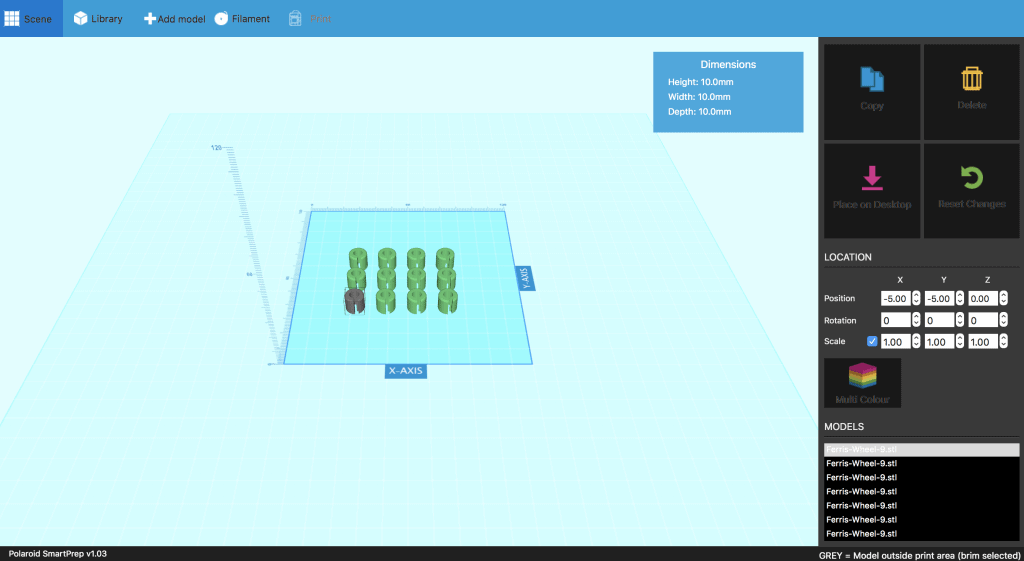 To make the printing go faster, download the .stl files on your computer and upload them to the SmartPrep software. You can duplicate the file to print multiple pieces at once which will save you tons of time!
Download the files to a USB or SD card and start printing! Something to keep in mind is that when you print via the app (vs the software) you won't have a brim printed around your images.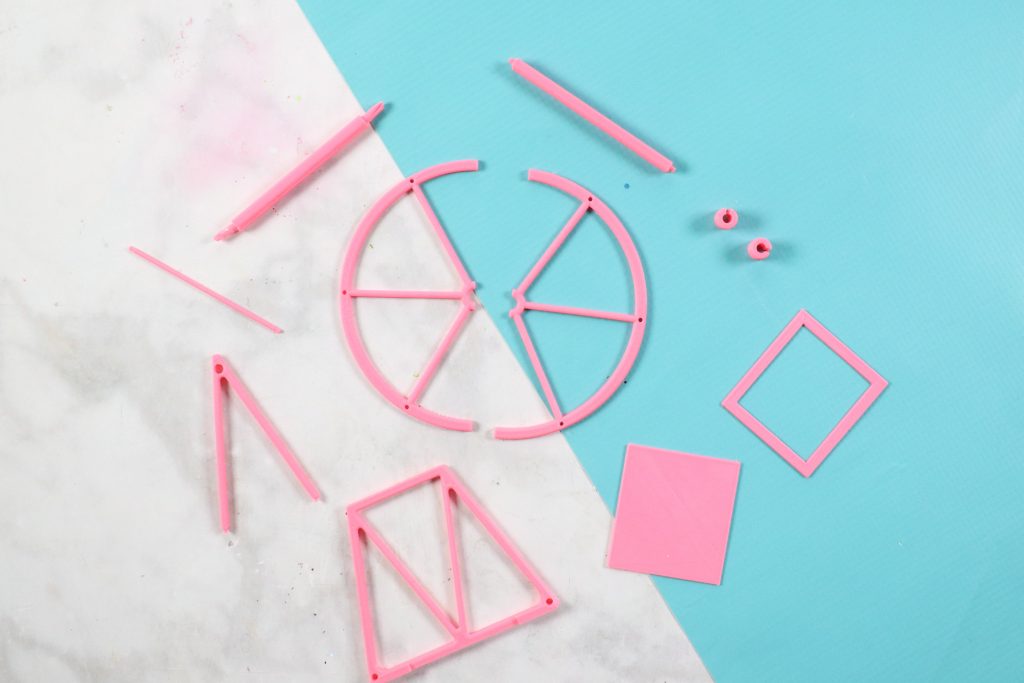 Printing with a brim can be very helpful in ensuring that your images are secured to the glass print bed but it does require a bit of filing down with sandpaper afterward to get rid of the excess filament.
Once all of the pieces have been printing you can start assembling your Ferris Wheel.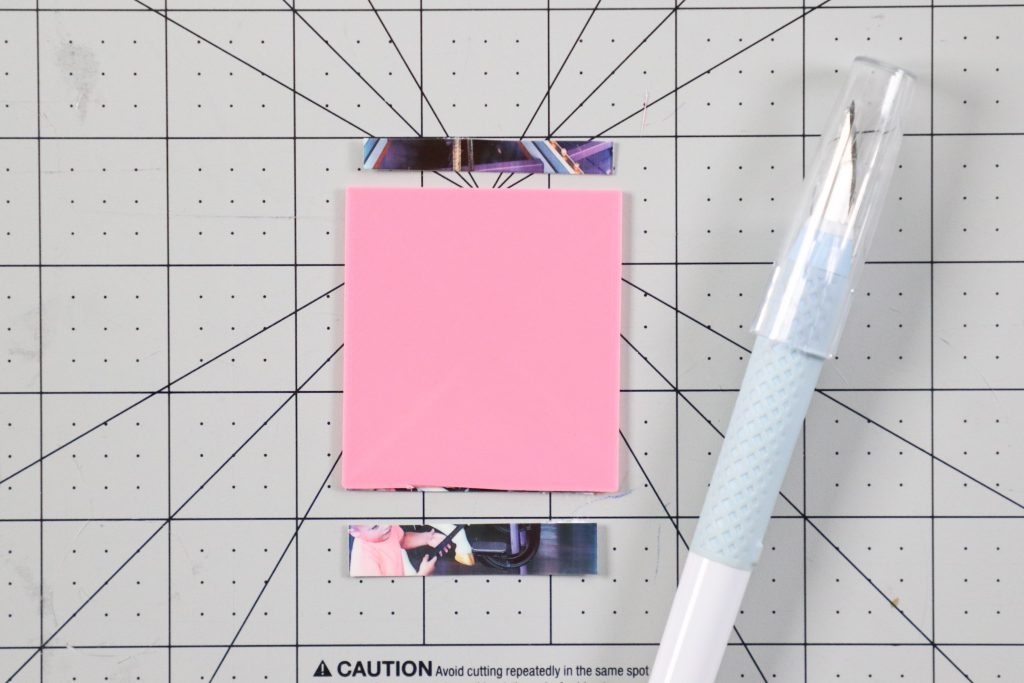 Cut down your photos so they are slightly smaller than the rectangular backing they will be adhered to.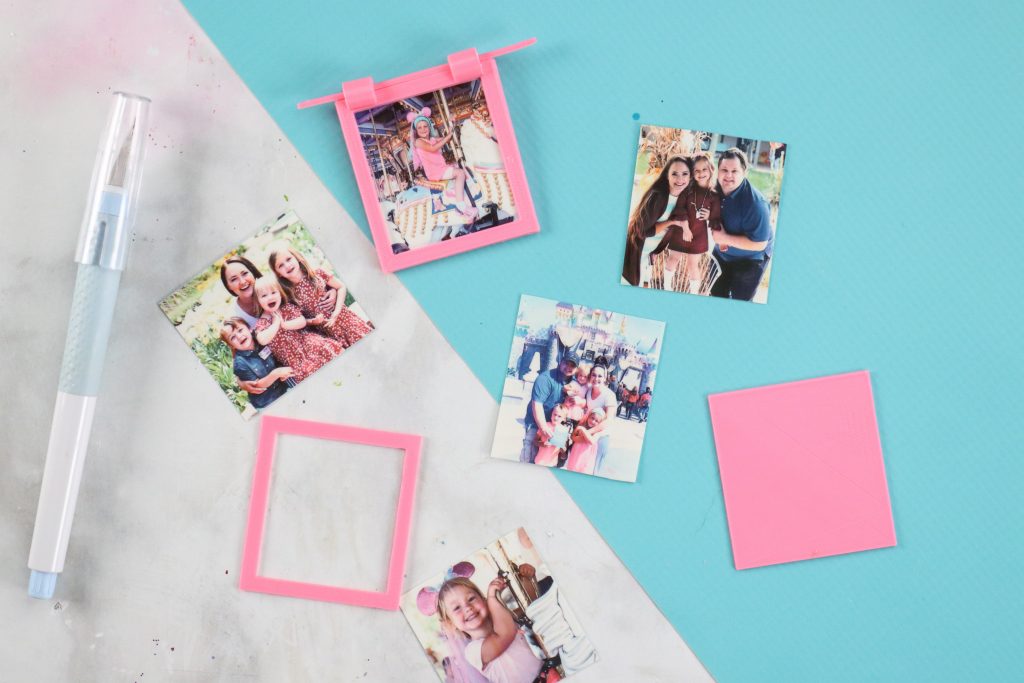 Allow the glued pieces adequate time to dry completely before building your model.
I'm so happy with how this Ferris Wheel turned out! Now, I'm off to start printing my next 3D project!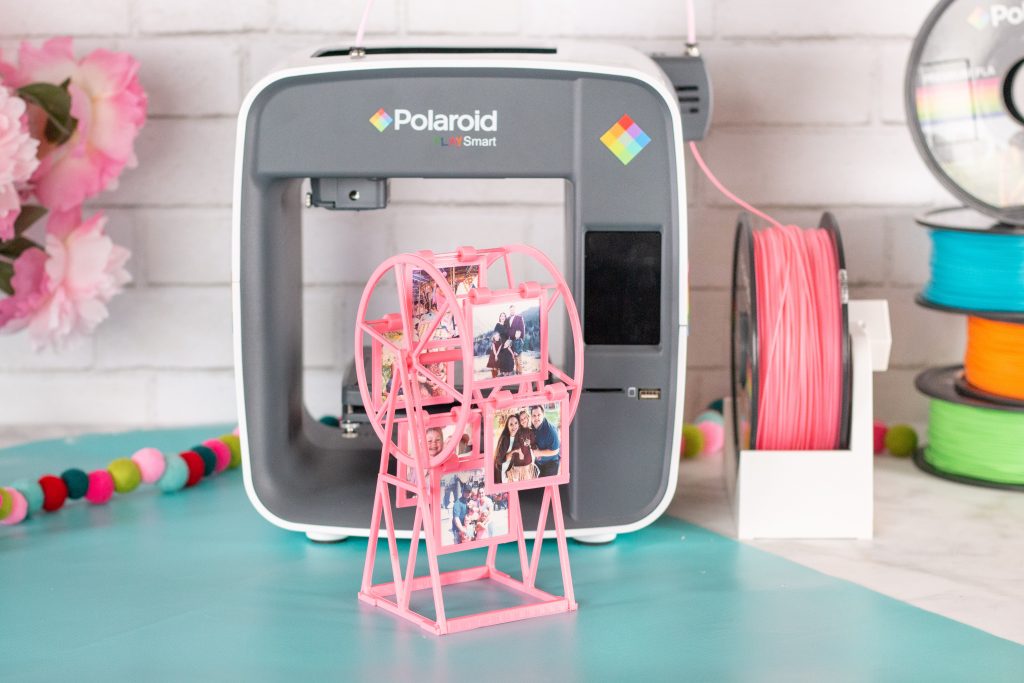 You can find the Polaroid PlaySmart 3D printer available exclusively at JOANN in-store or online at JOANN.com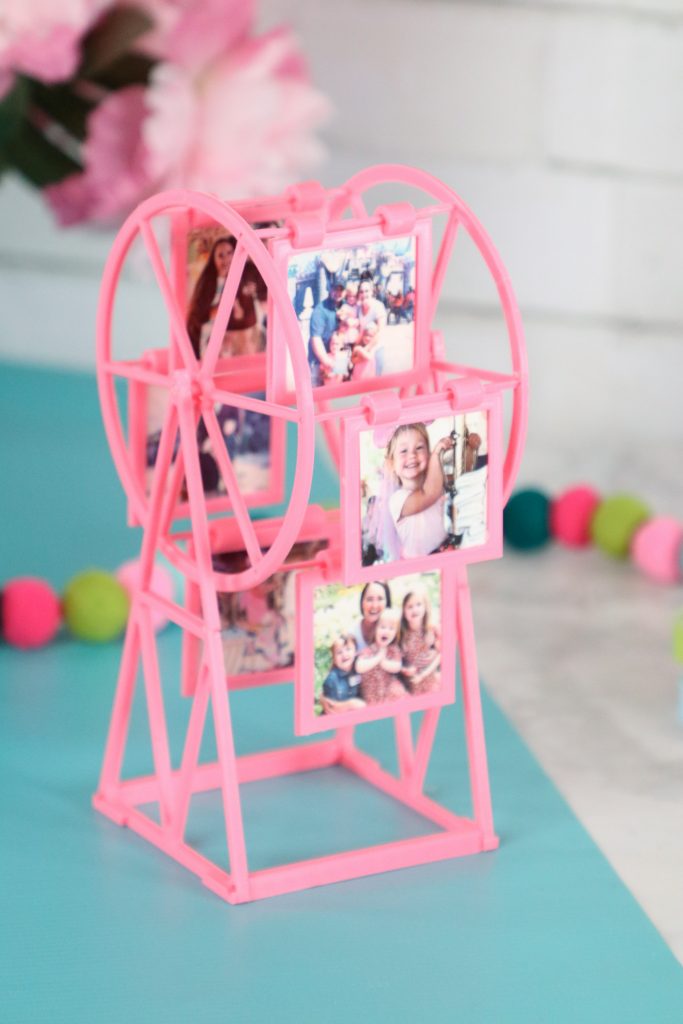 Be sure to share your SRP crafts with me on Instagram or in my crafting Facebook group!