Download this free 6-layer Butterfly Mandala SVG cut files for a shadow box, greeting card, and more.
This beautifully layered butterfly mandala is one of my favorite layered cut files I've designed!
After visiting the Butterfly Biosphere, my daughters could not stop talking about butterflies.
We had such a fun time learning all about these amazing insects. At the end of our trip, we went inside the Butterfly Biosphere to see dozens of butterfly species.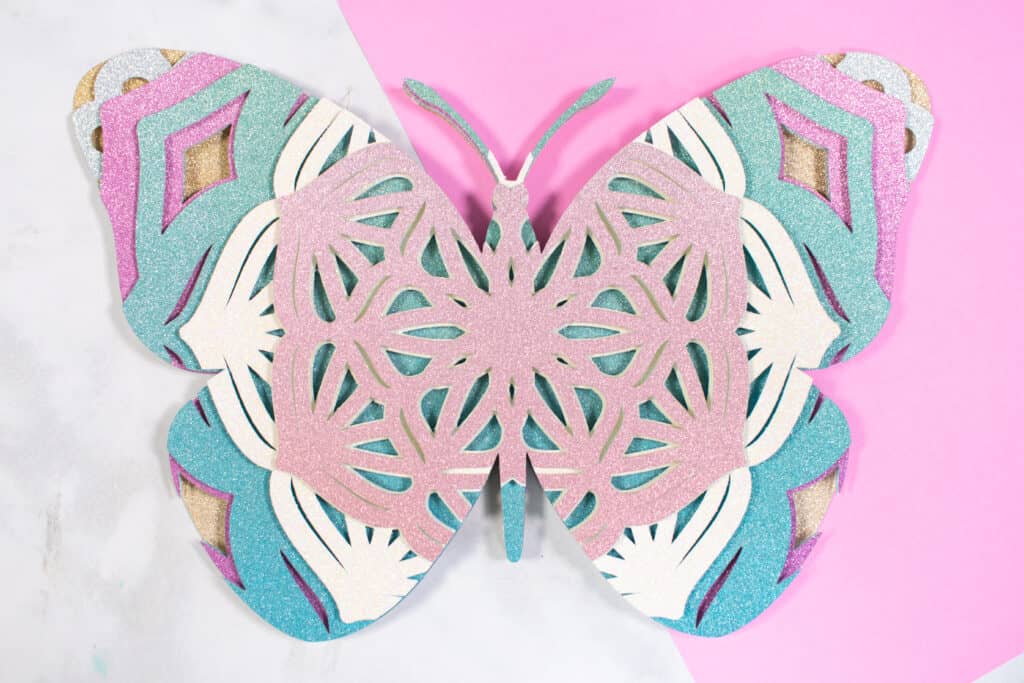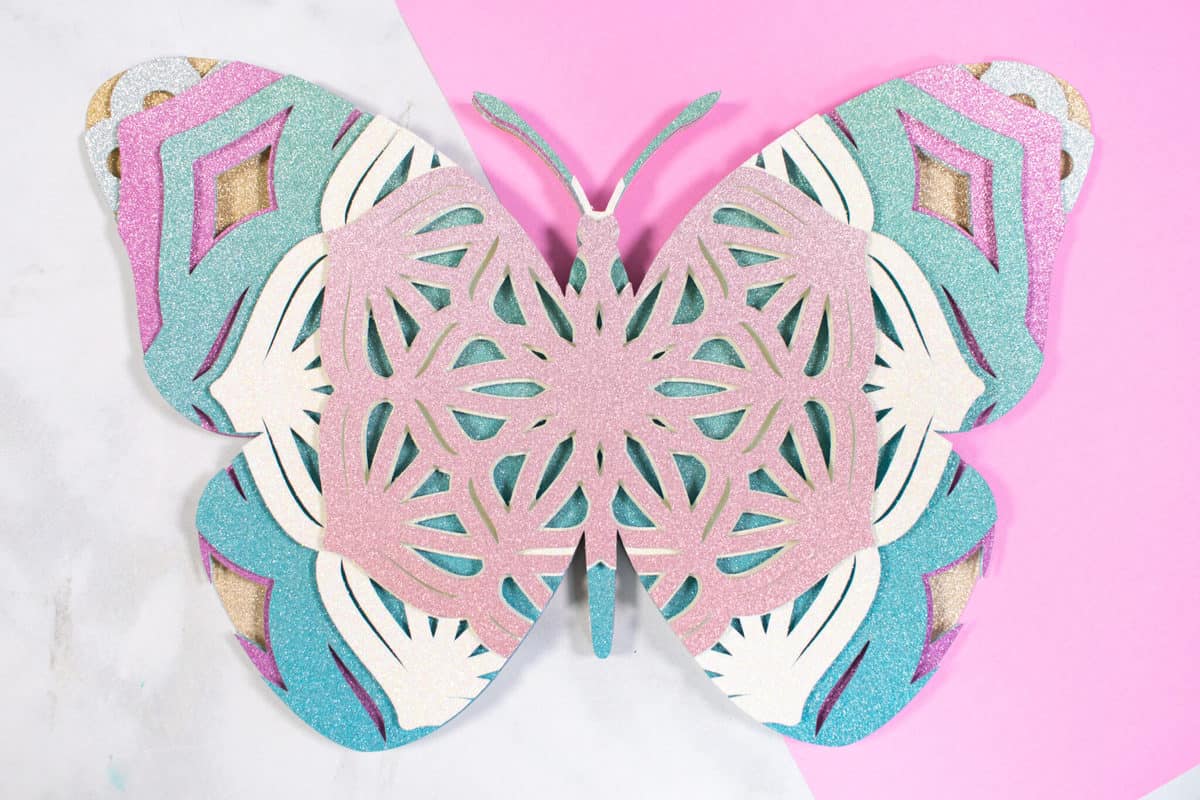 Inspired by my daughter's love for butterflies, I knew that my next mandala design had to be a butterfly.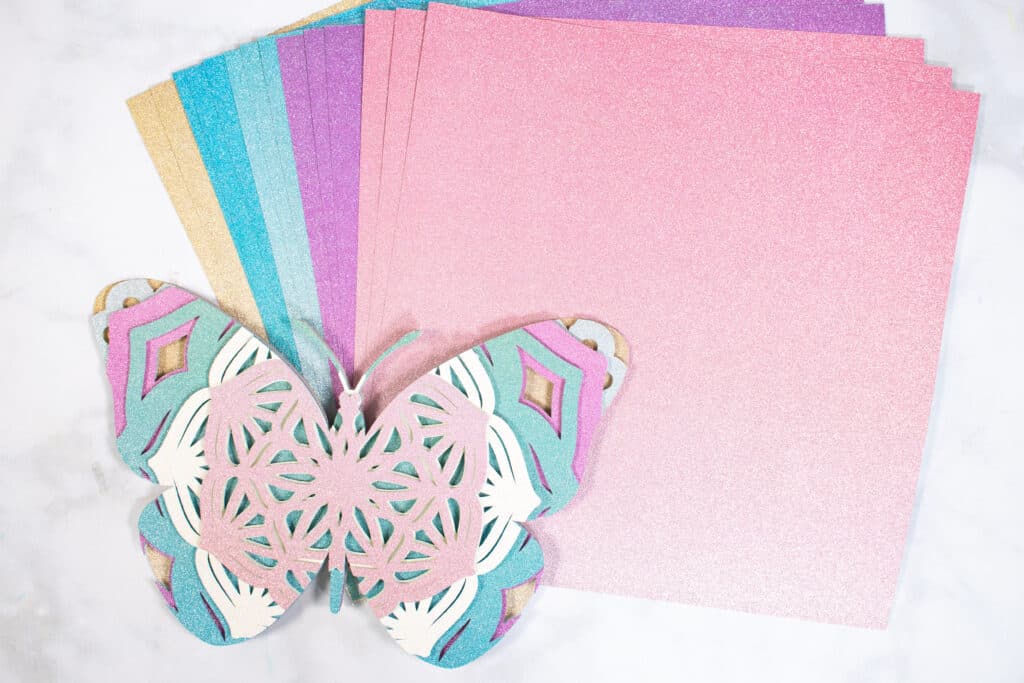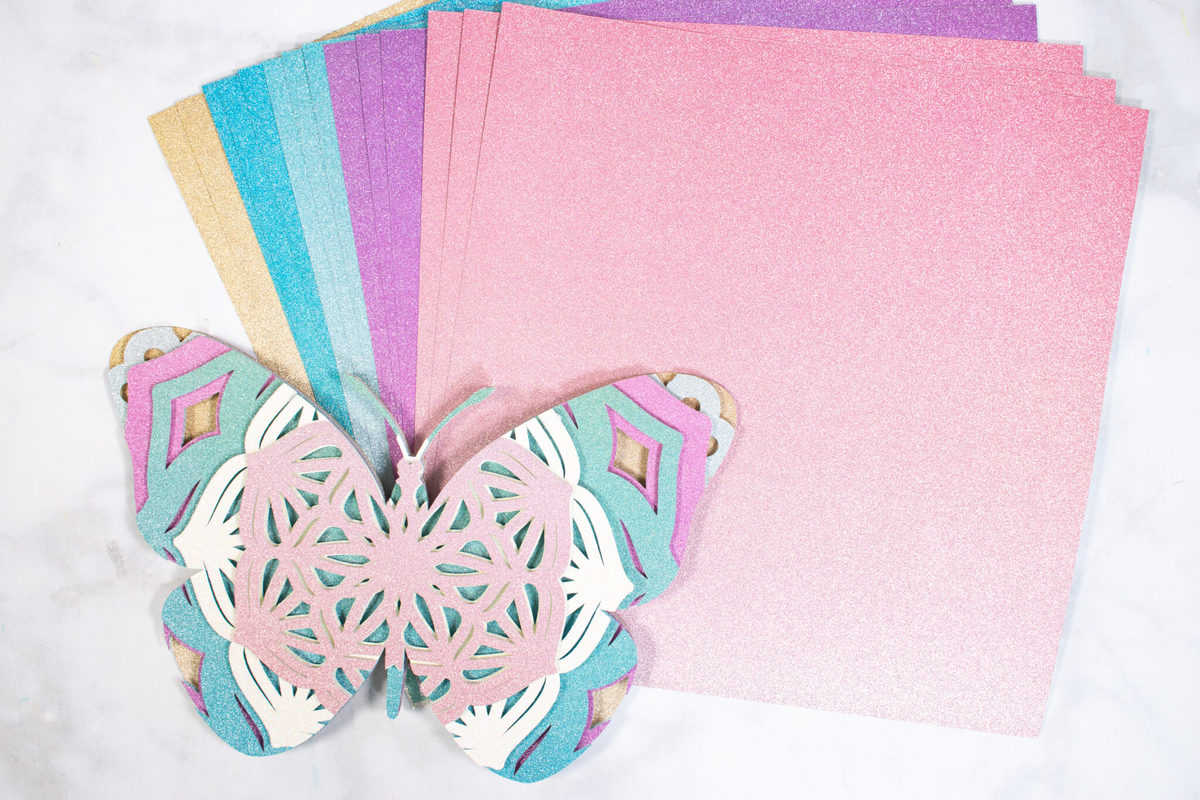 When I asked her what she thought, she asked if we could make a hundred of them!
While we didn't make a hundred, we did make a few to decorate her room. It was so much fun to let her pick out the colors for each butterfly.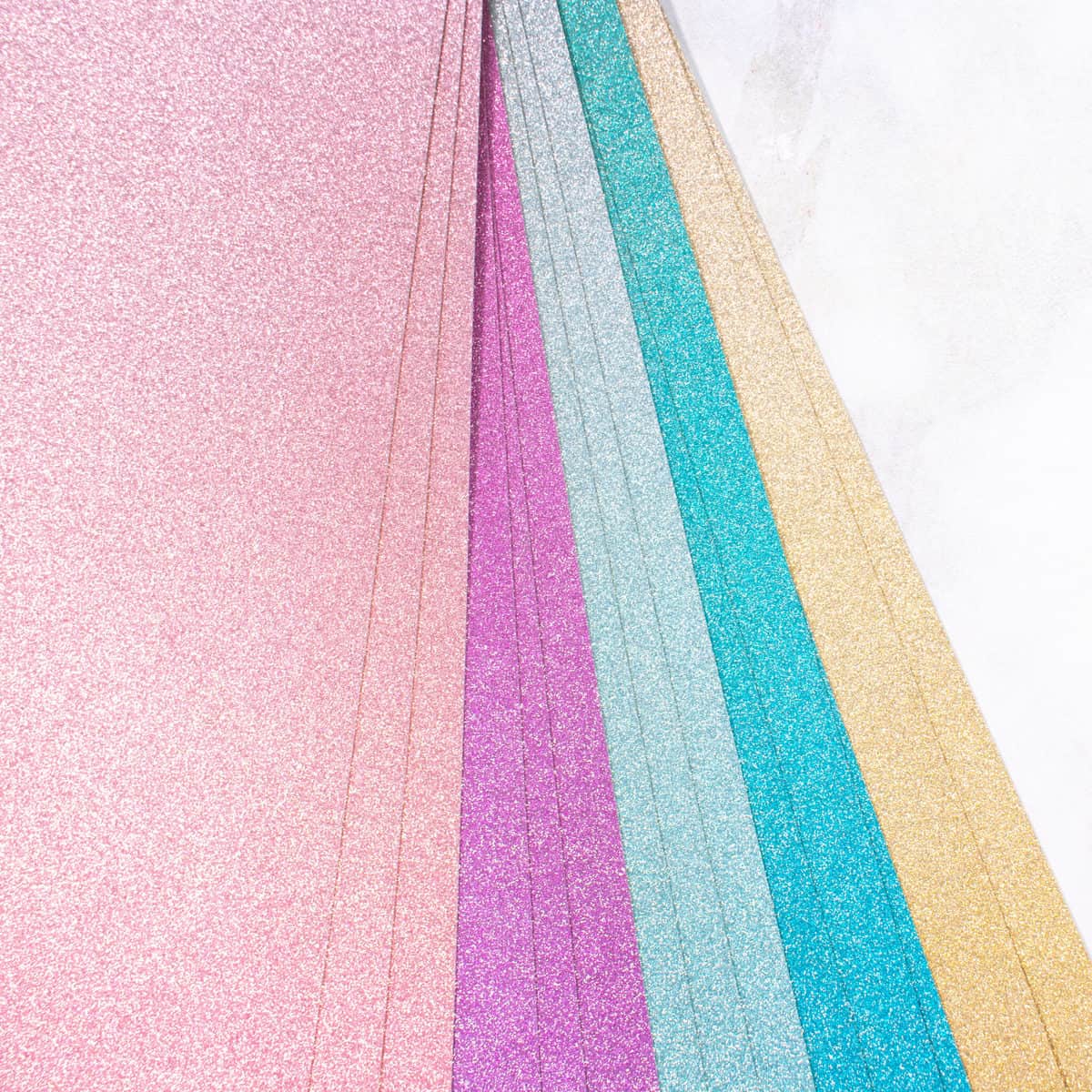 This design has six, easy-to-cut layers and can be cut on a Cricut Maker, Explore, or Joy.
This butterfly is a perfect addition to my Layered Mandala designs. You can check out all of my Layered Mandalas HERE.
Click here for the Birthday Cake Mandala. Click here for the Layered Heart Mandala.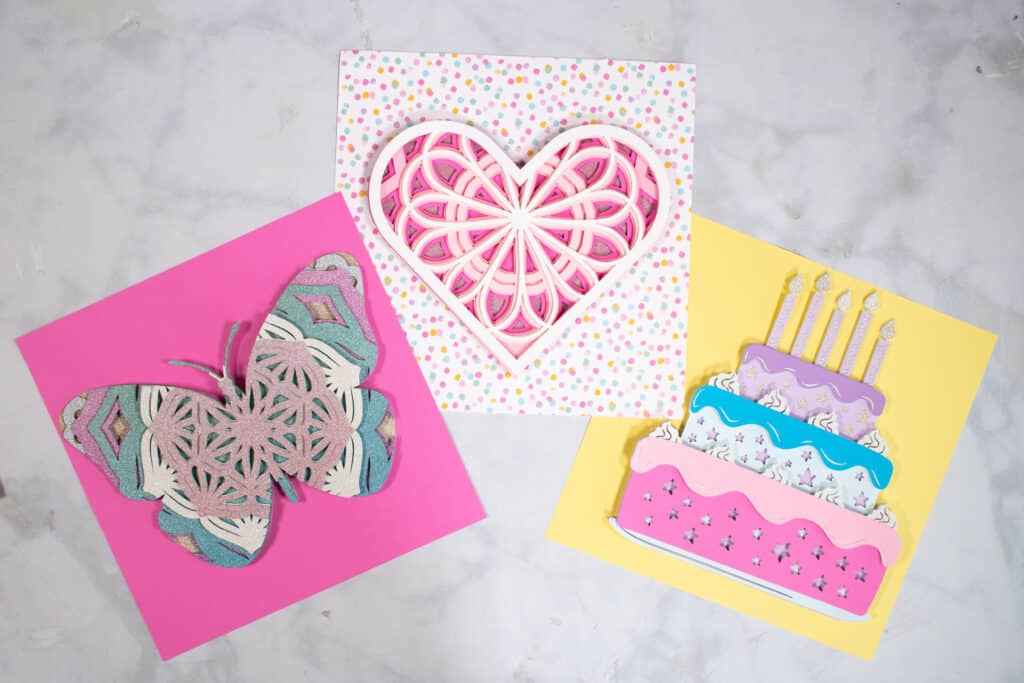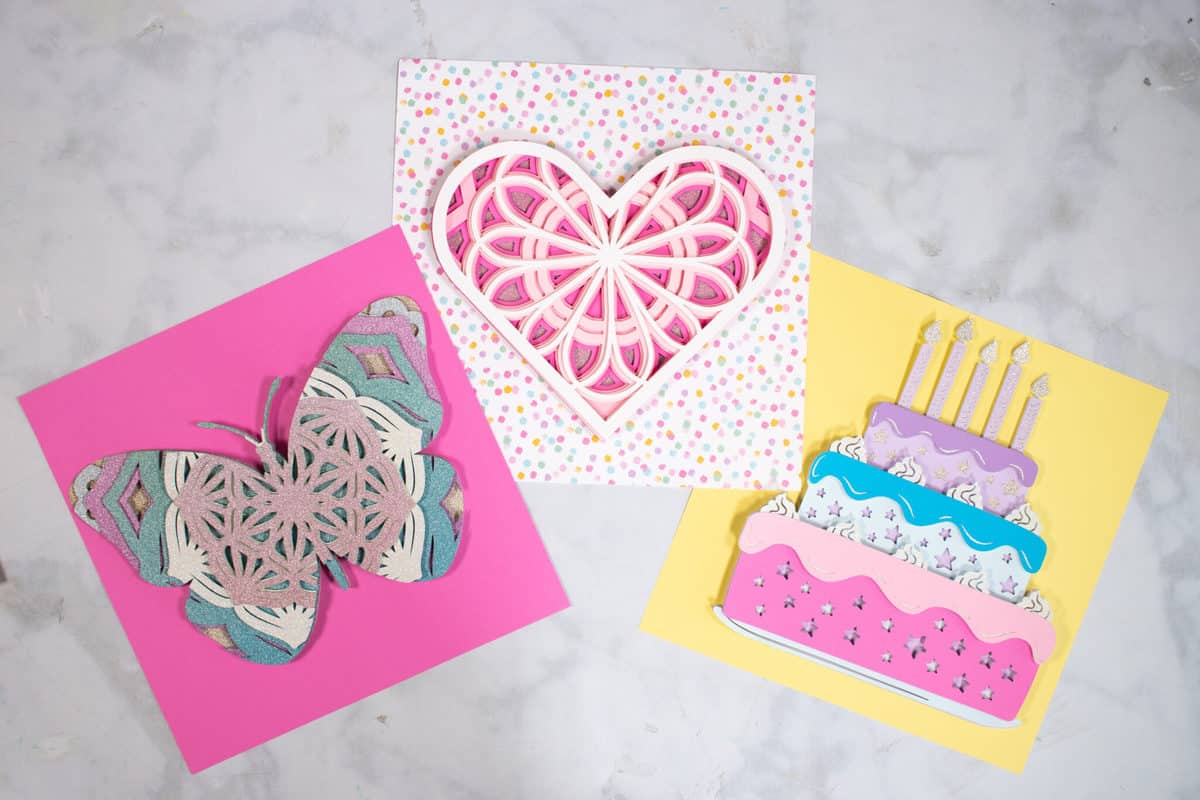 This 3D butterfly comes in multiple layers and includes SVG, EPS, DXF, and PNG cut files so you can cut this design on a Cricut, Silhouette, or other cutting machines.
Want To Make Your Own?
Learn How to Make a Layered Butterfly Mandala in 4 Easy Steps
For this project, you need: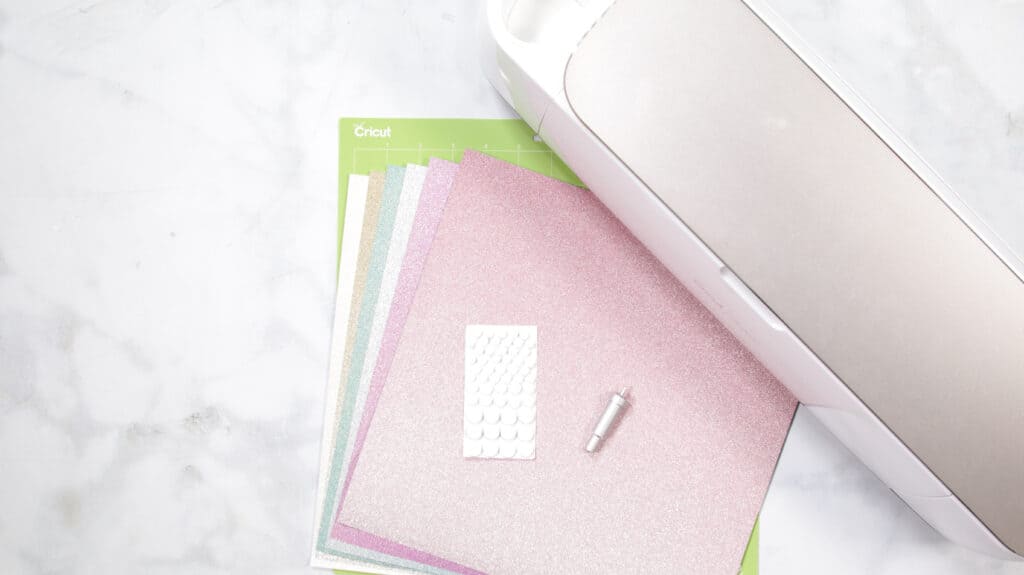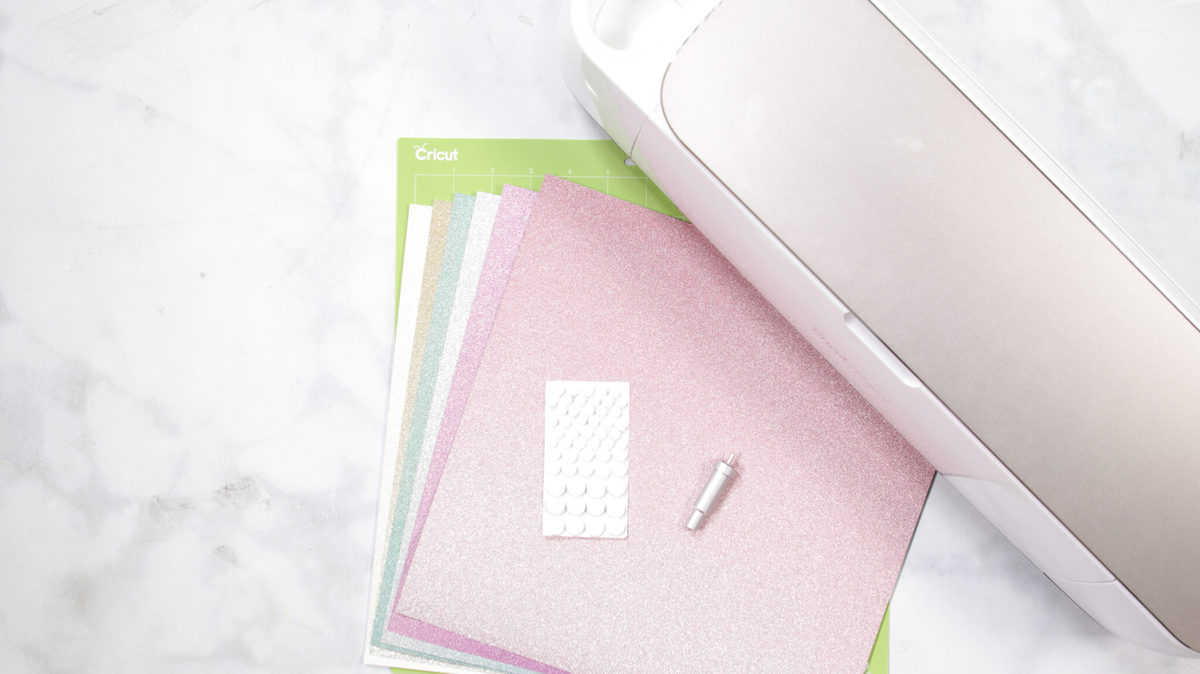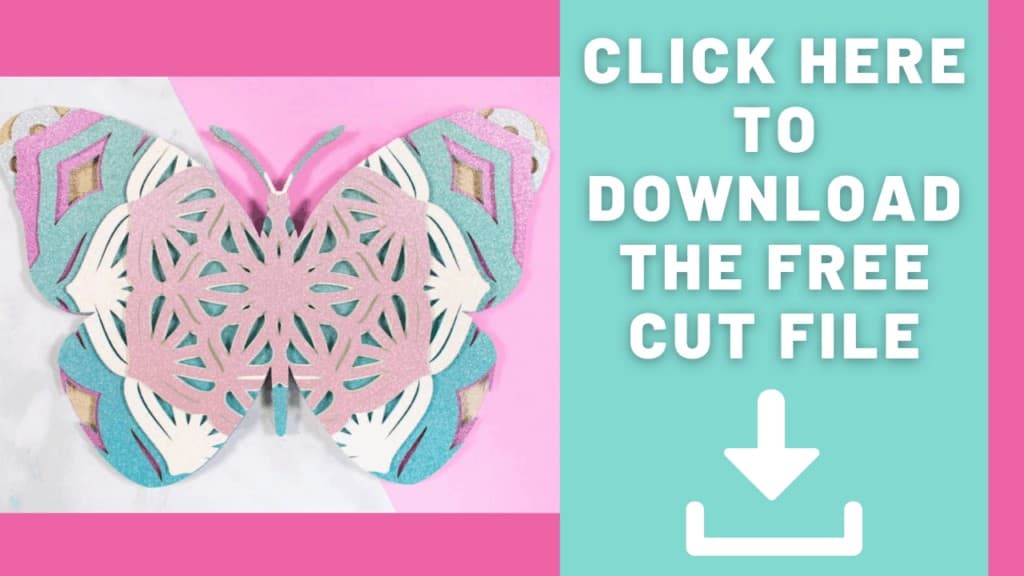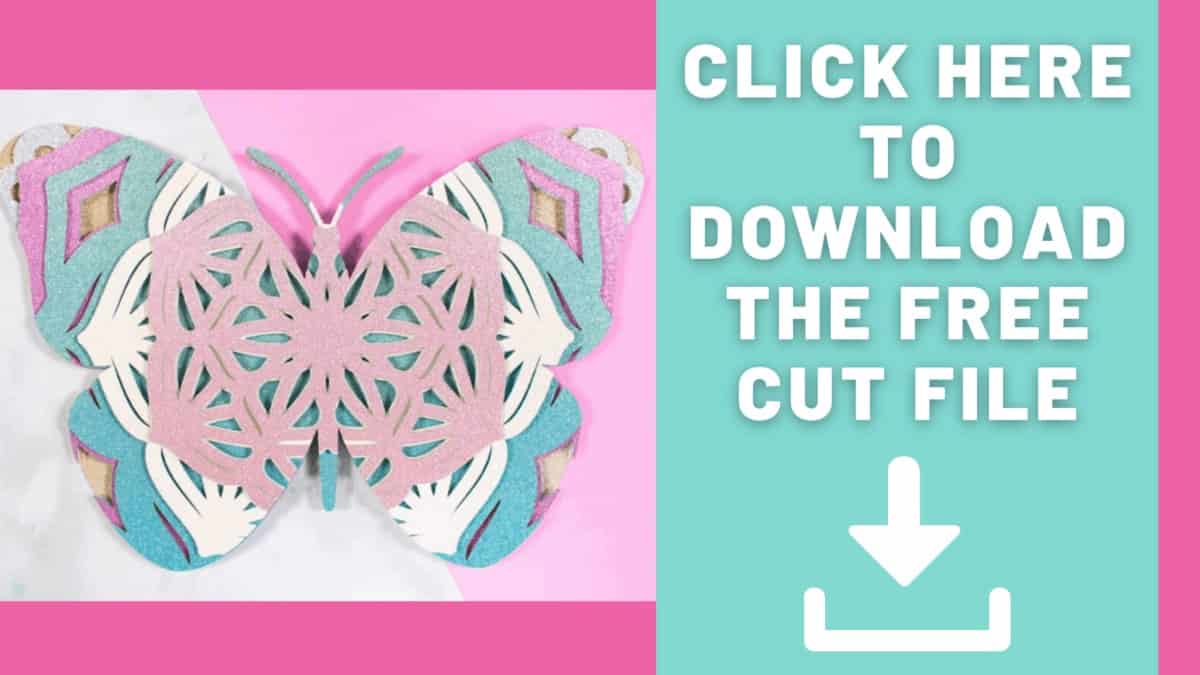 Step 1 - Upload SVG File to Design Space
Open Cricut Design Space and click the + to create a new project.
In the Design Panel on the left, select "Upload."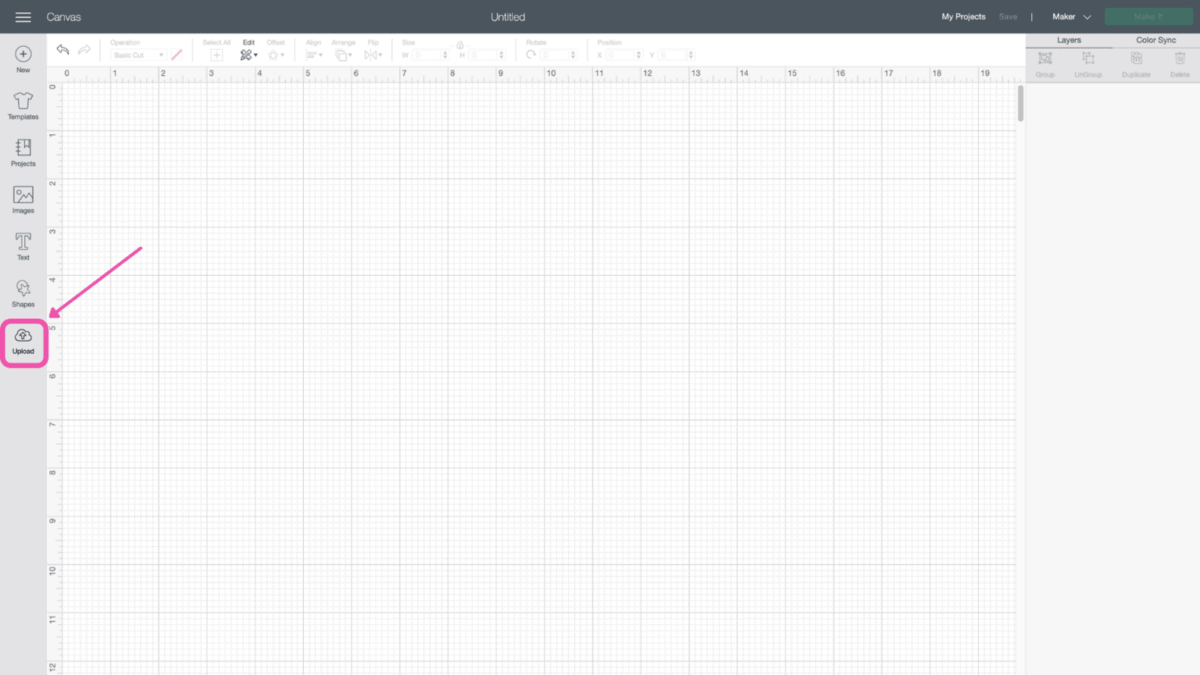 Click "Upload Image."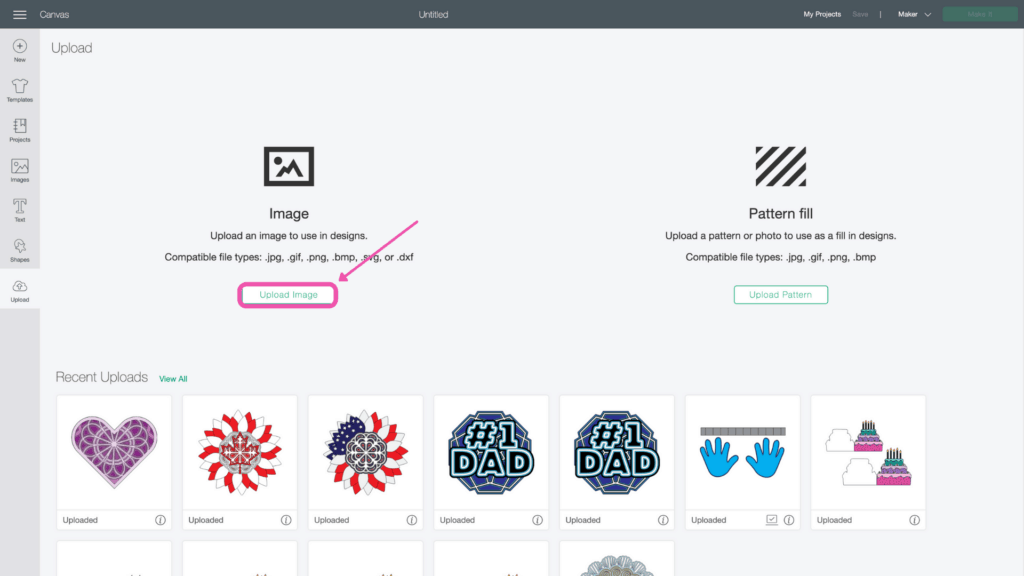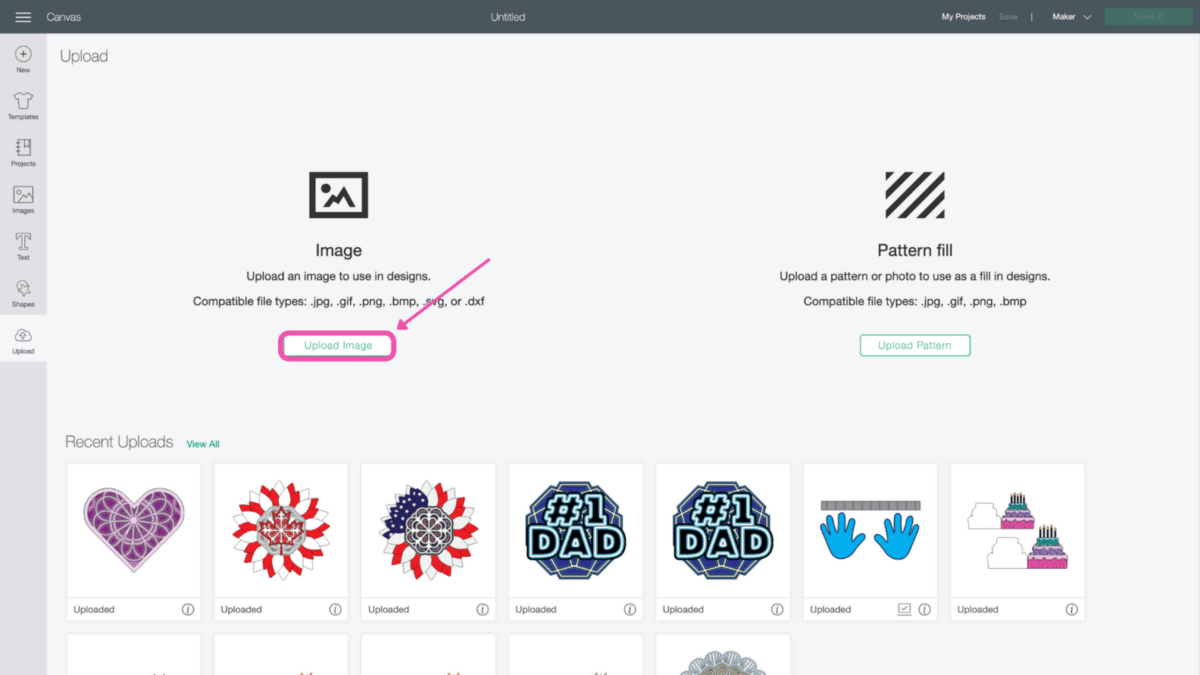 Click "Browse."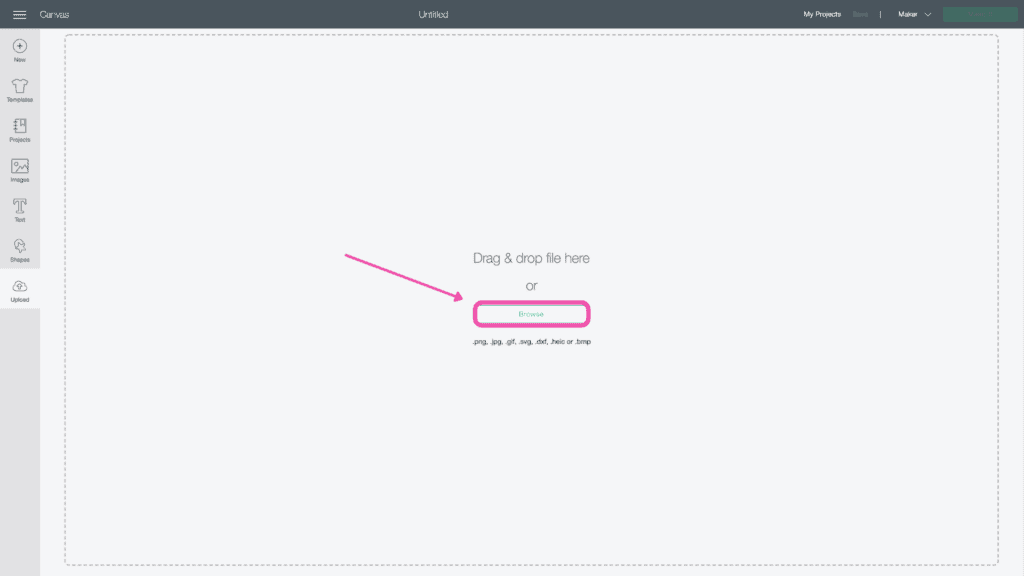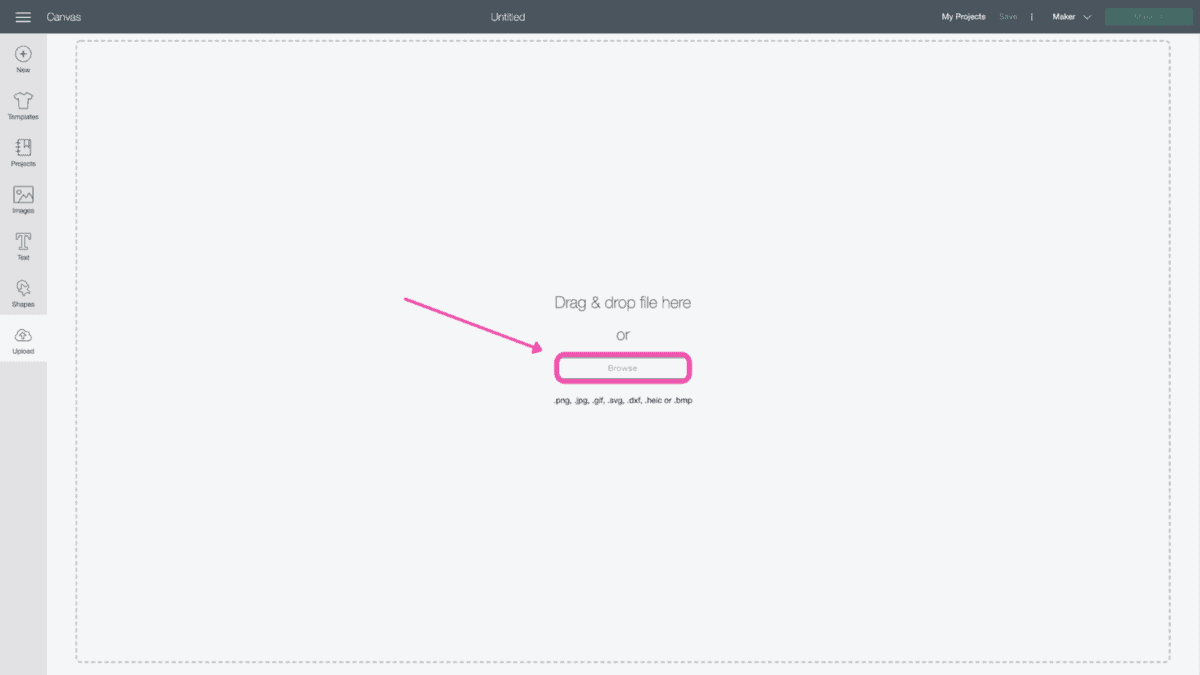 Navigate to the file on your device to upload it to Cricut Design Space.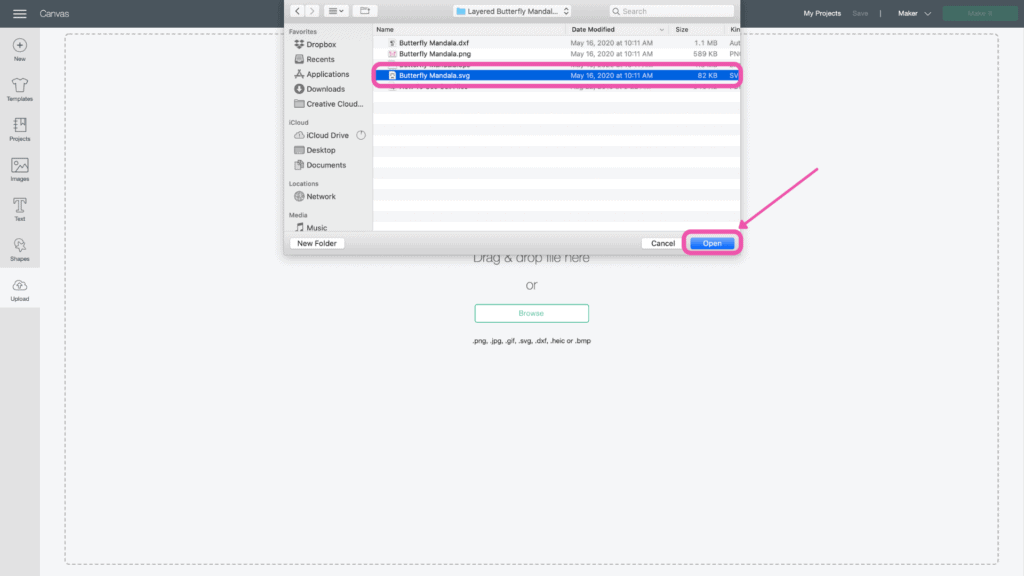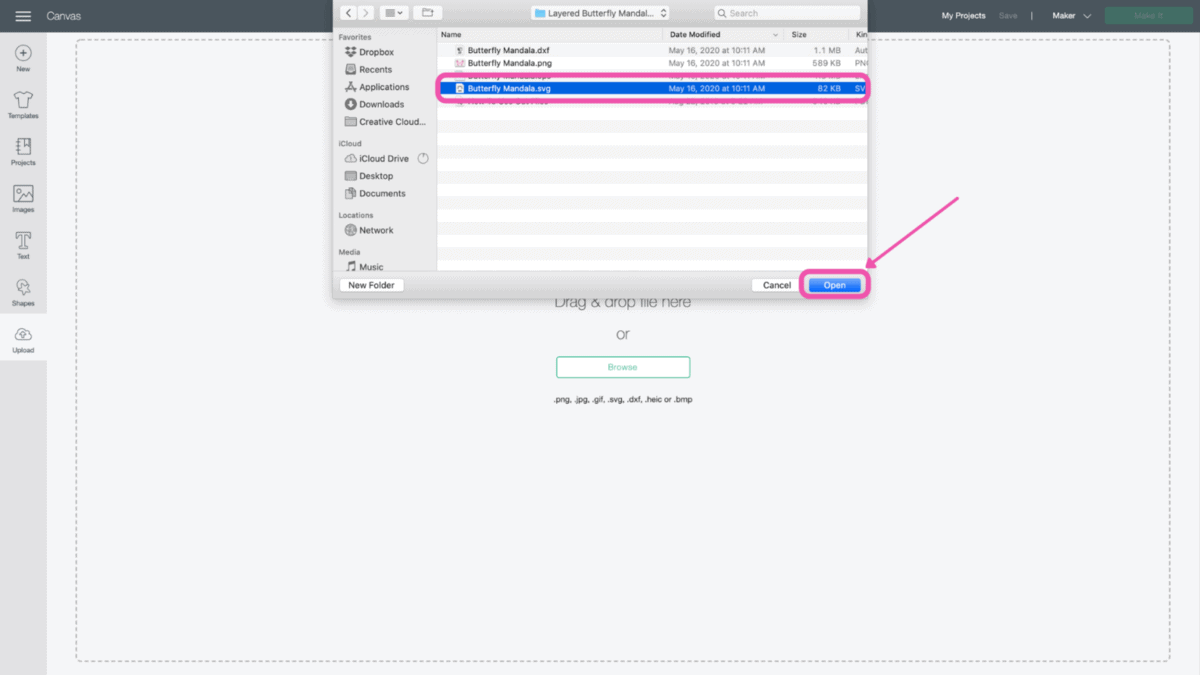 Here you can change the name and add tags. Click "Save."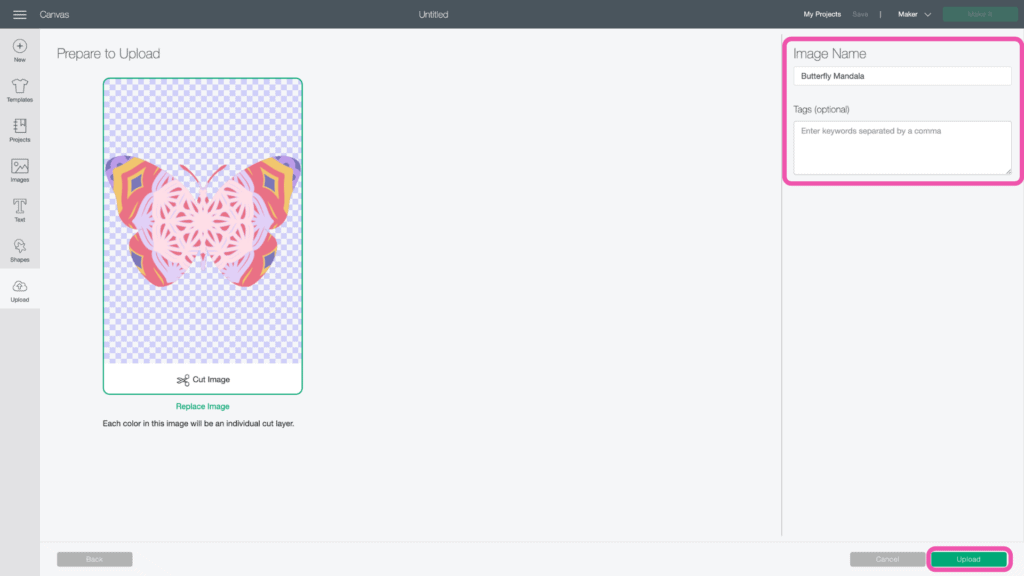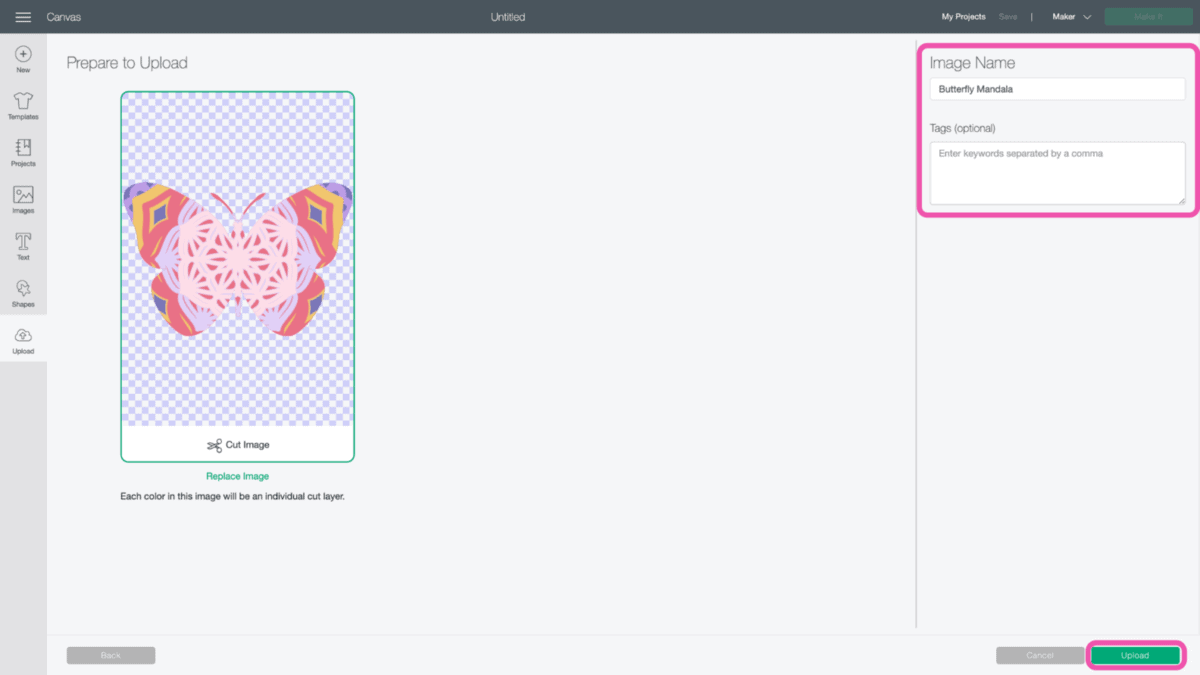 Once you have the file uploaded, select it and click "Insert Images" to bring it onto your canvas.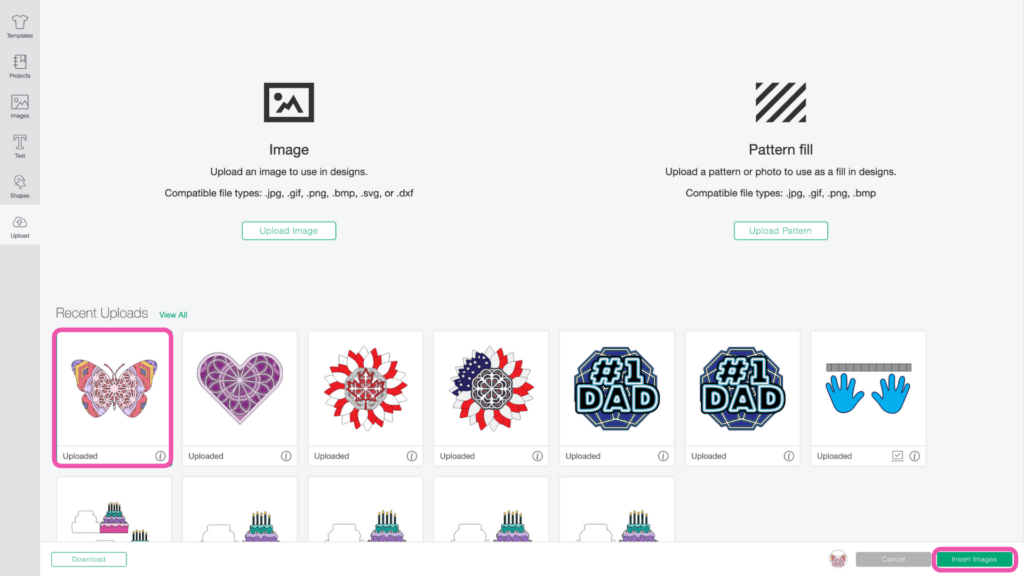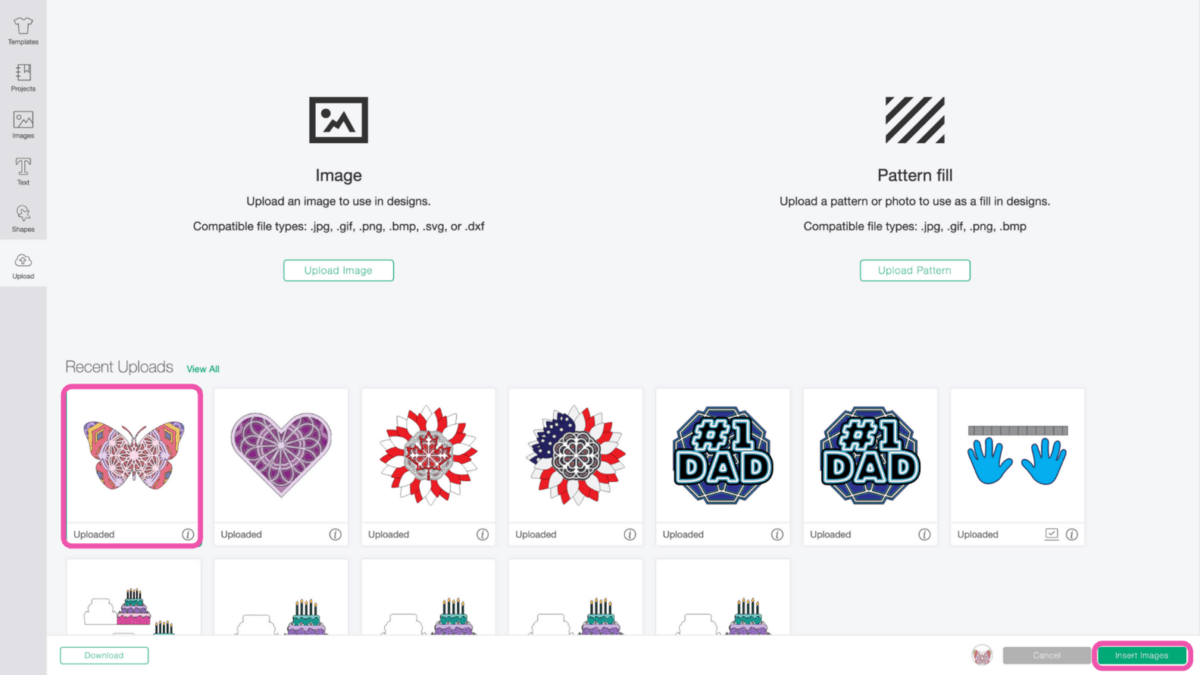 Step 2 - Resize Design
You'll see all of the layers in the Layers Panel on the right side of your screen.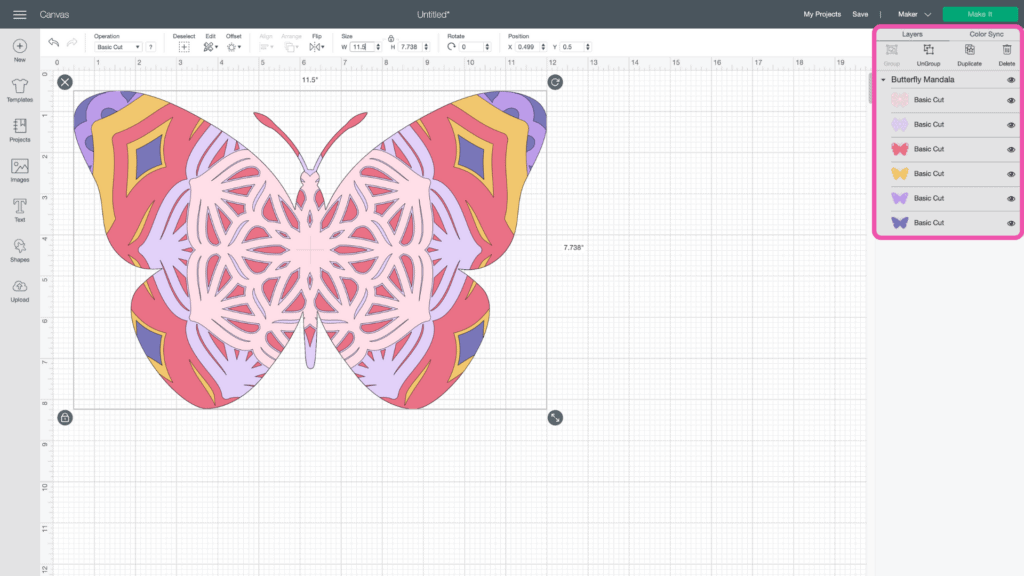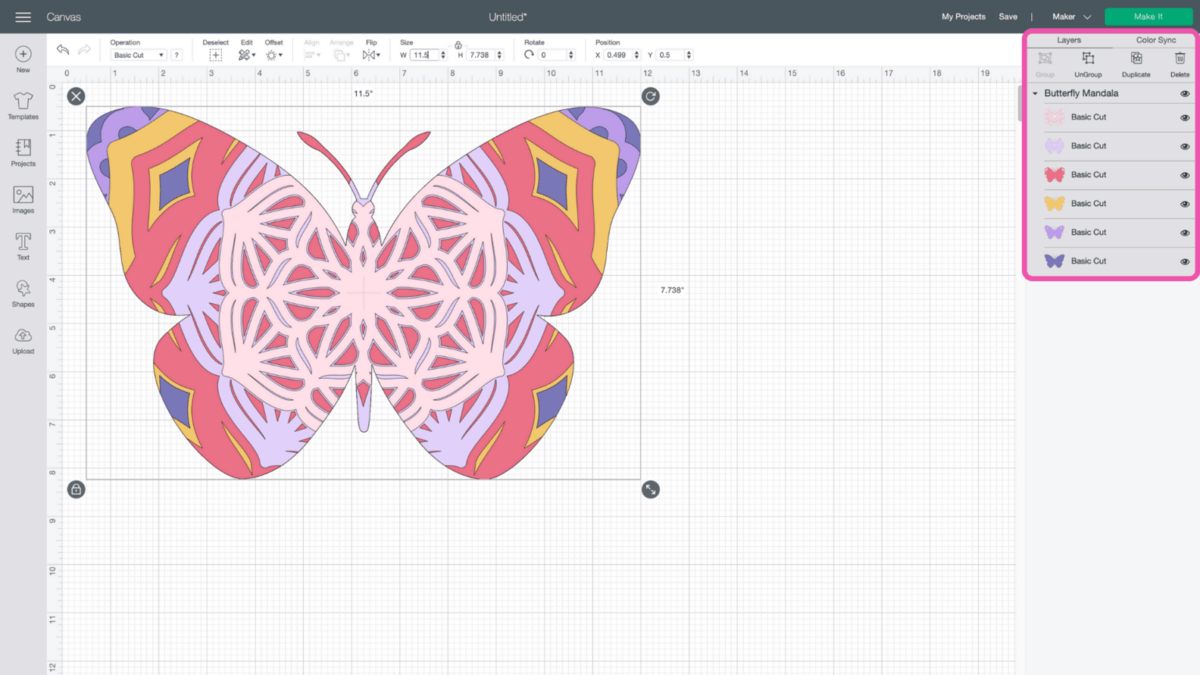 Keep the layers grouped and enter the size you want the mandala to be. Remember, the maximum size you can go in Cricut Design Space is 11.5 inches.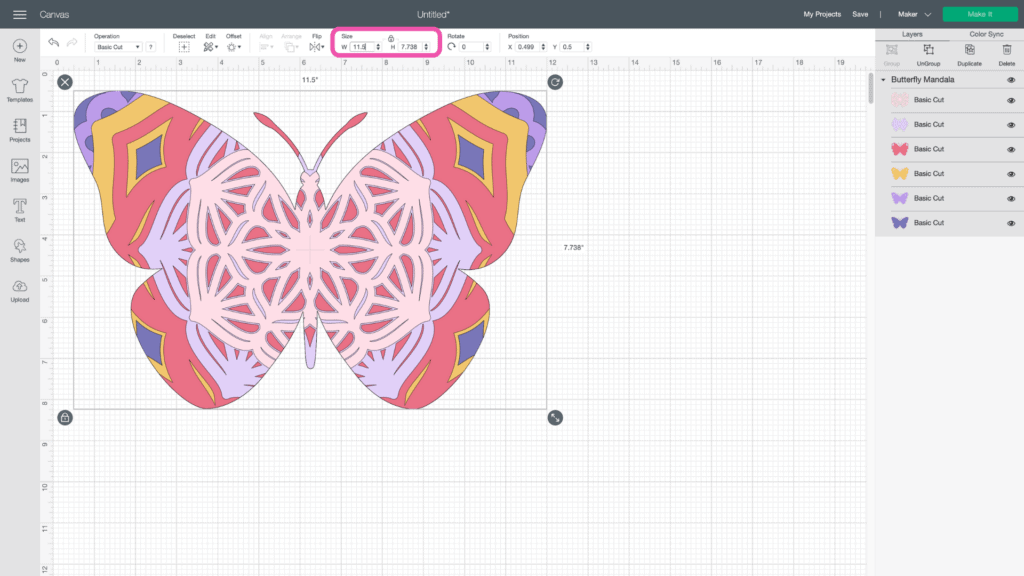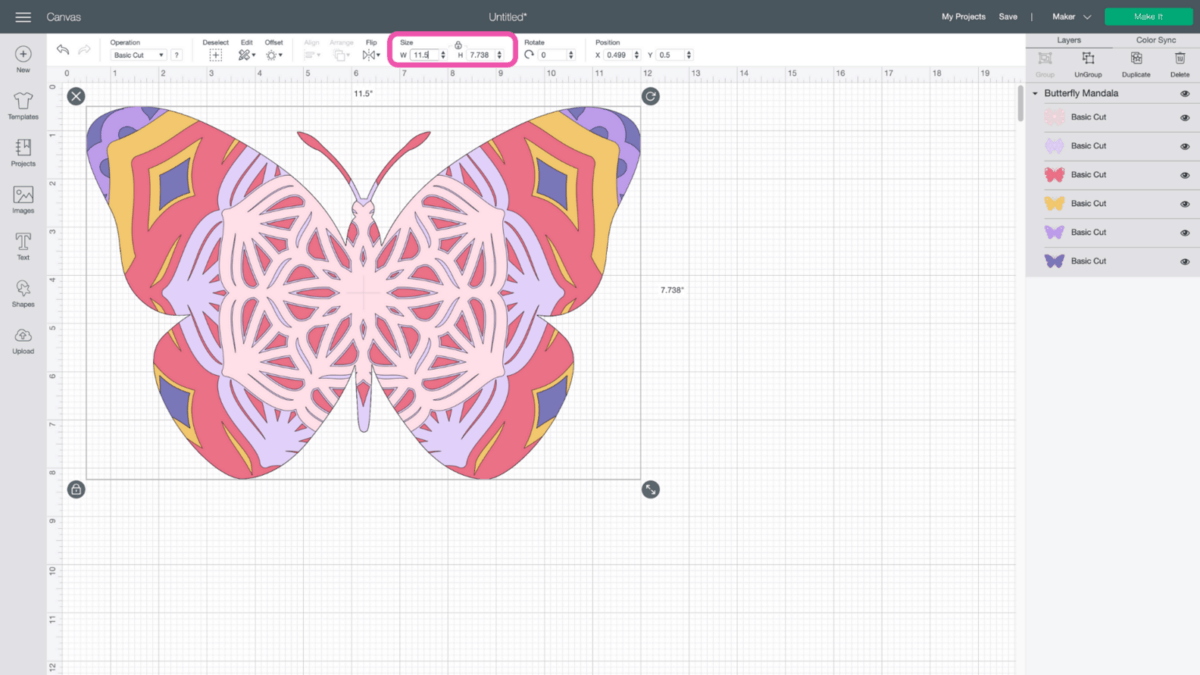 Now you're ready to cut the design! Click "Make It" in the upper right-hand corner of the screen.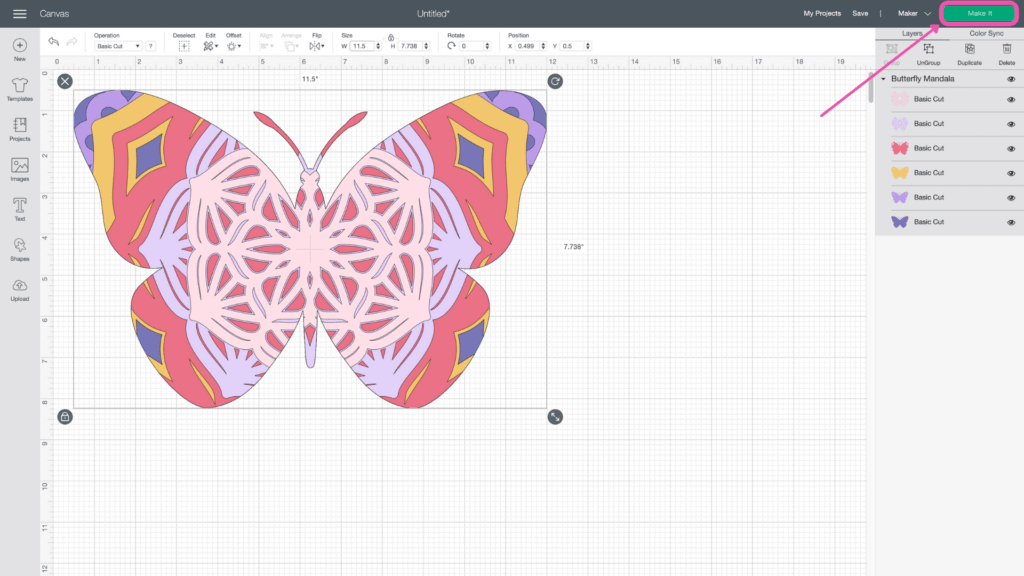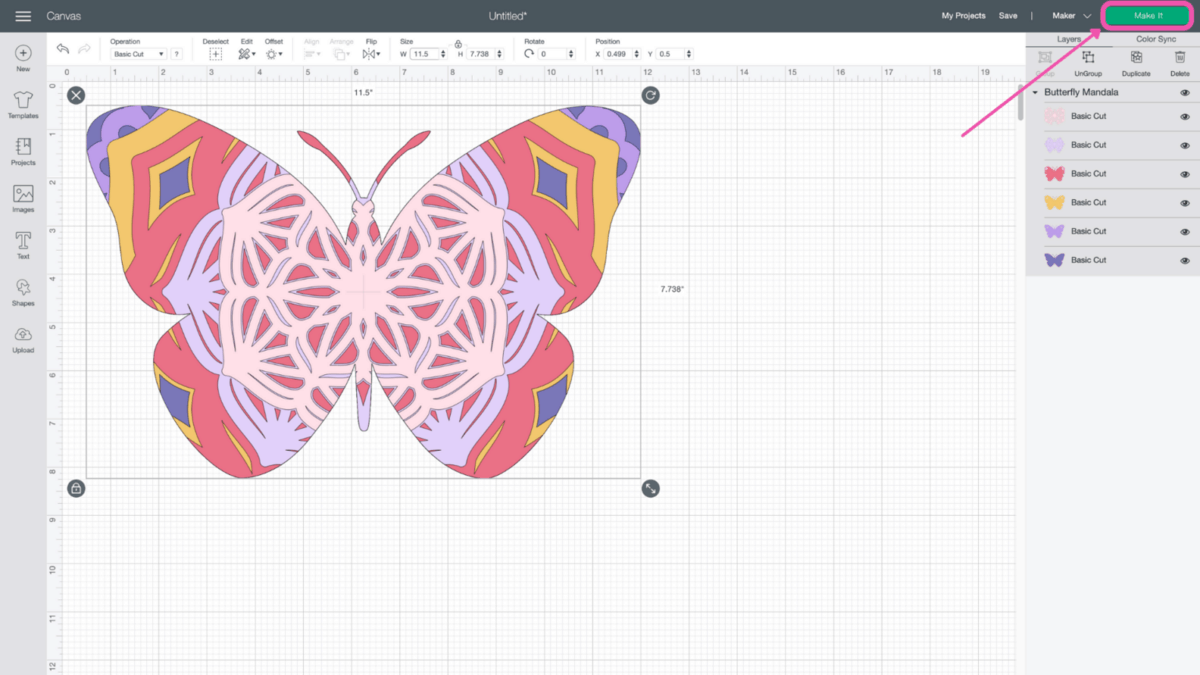 This brings you to the preview screen.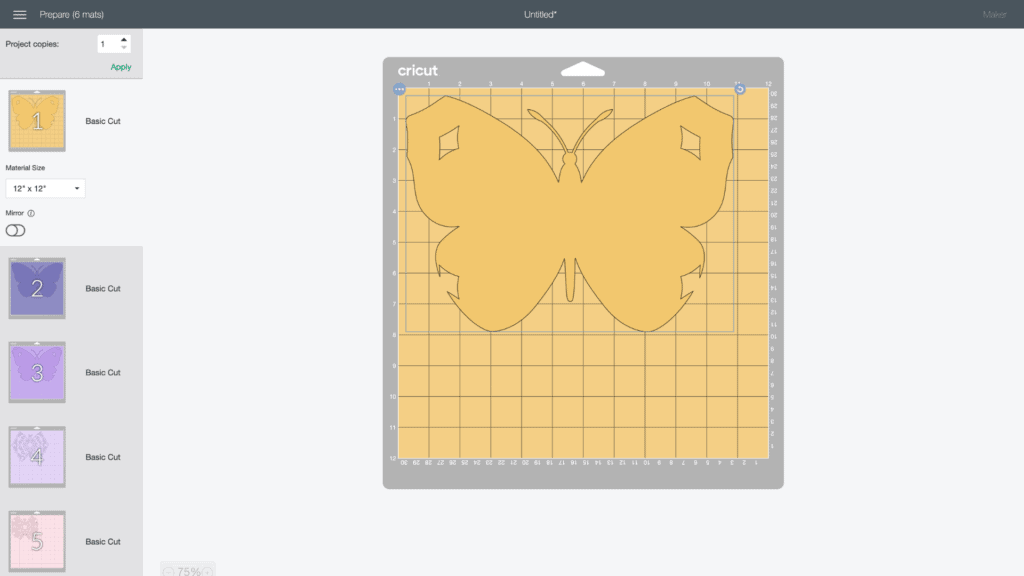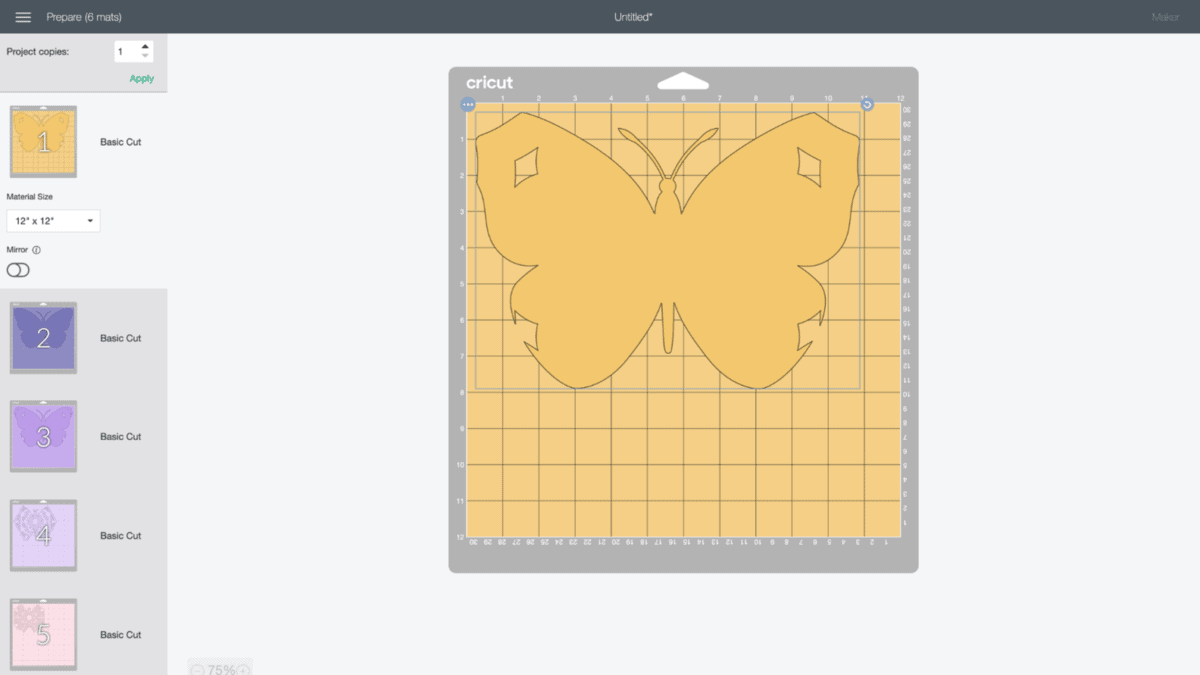 Click "Continue."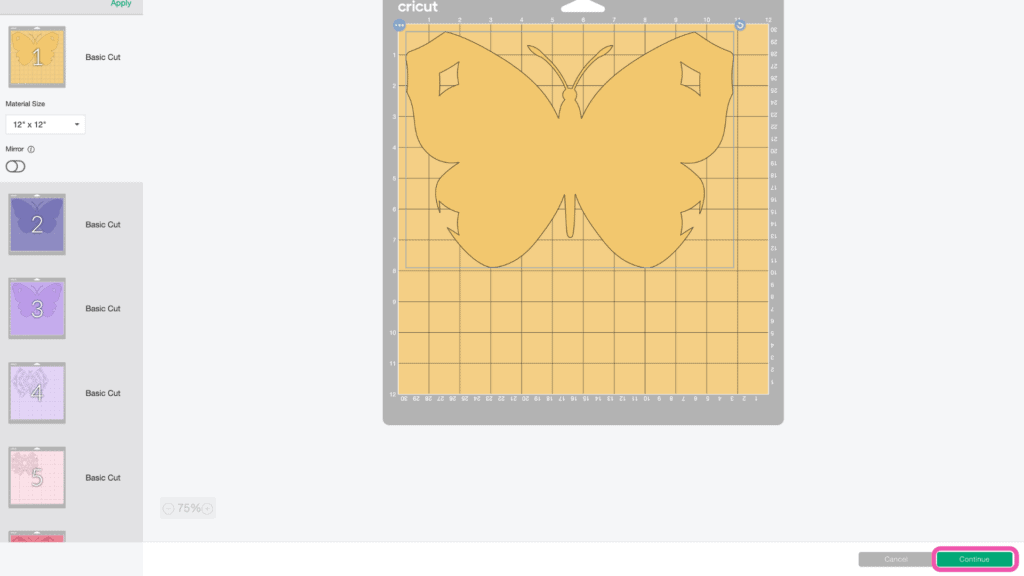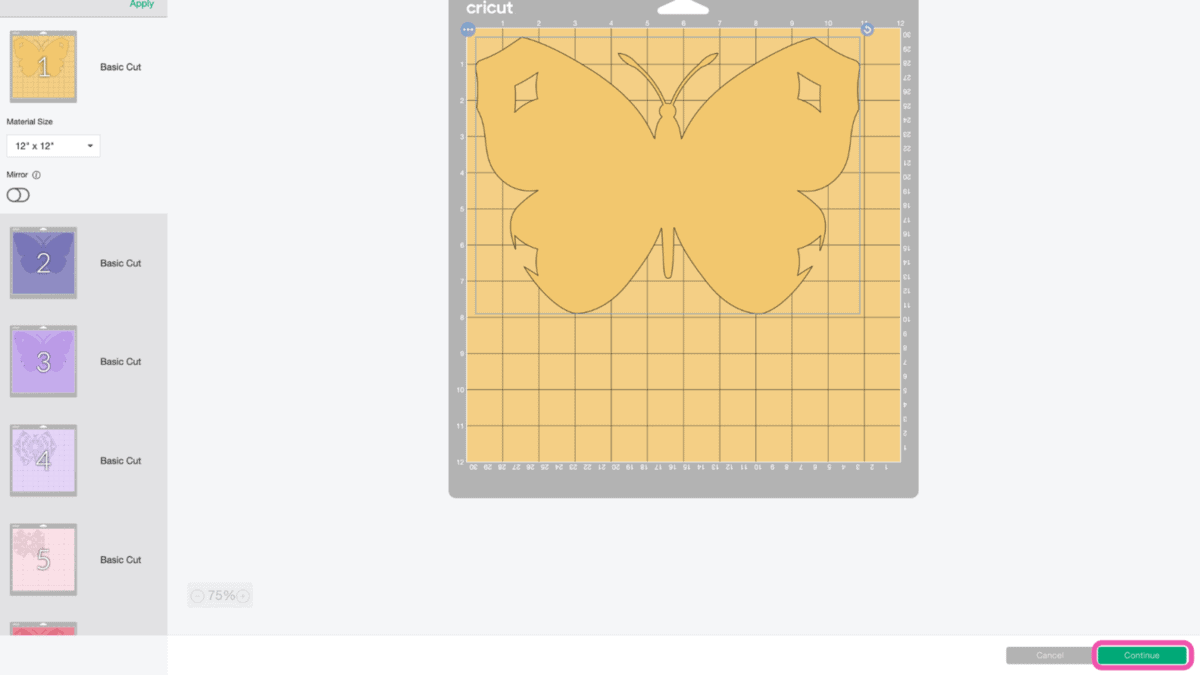 Now it's time to connect to your machine and select your material. For all of my layered designs, I use the Cardstock (for intricate cuts) setting.
Ensure your Fine-Point Blade is loaded into your machine.
Step 3 - Cut Out Design
Peel the clear liner away from your mat.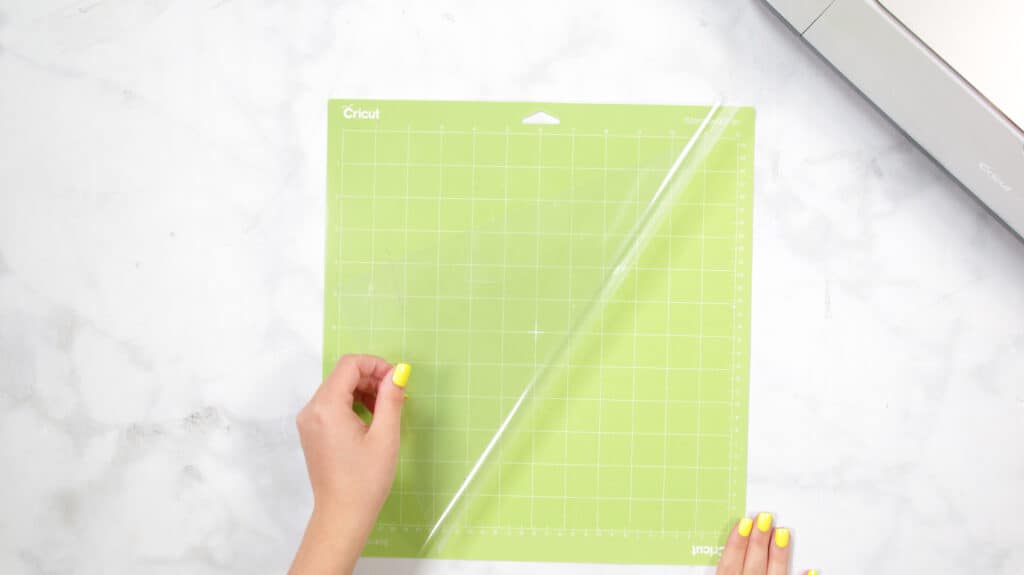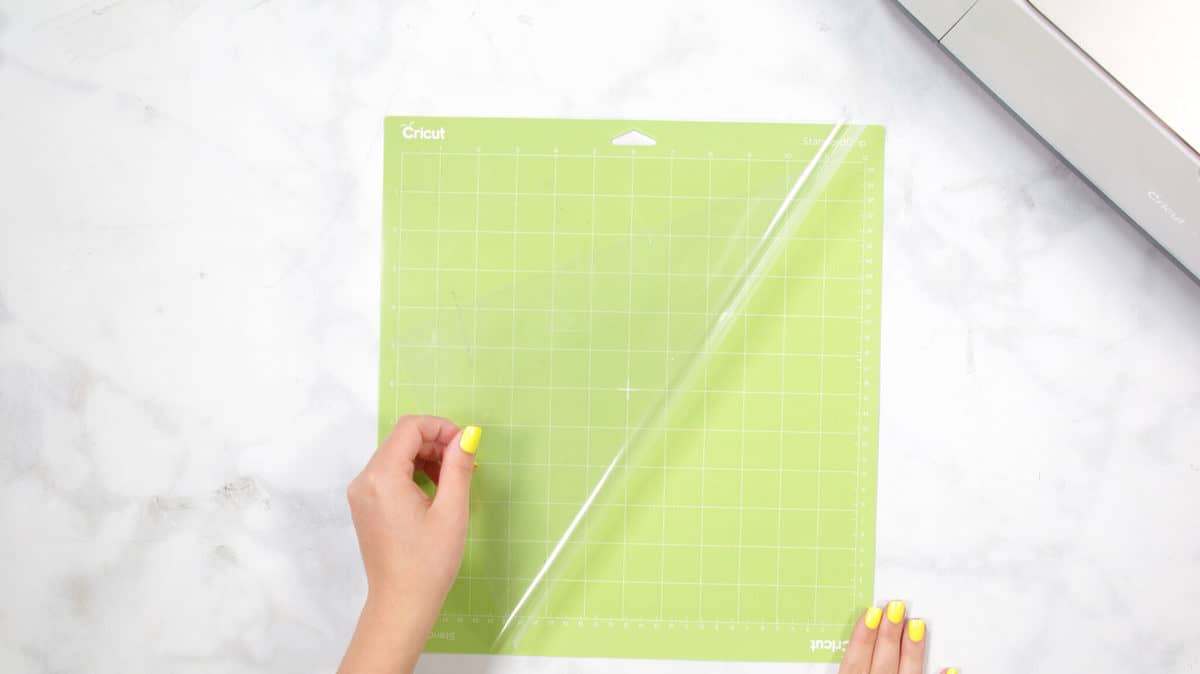 Following Design Space's prompts, place your first color of card stock on your mat.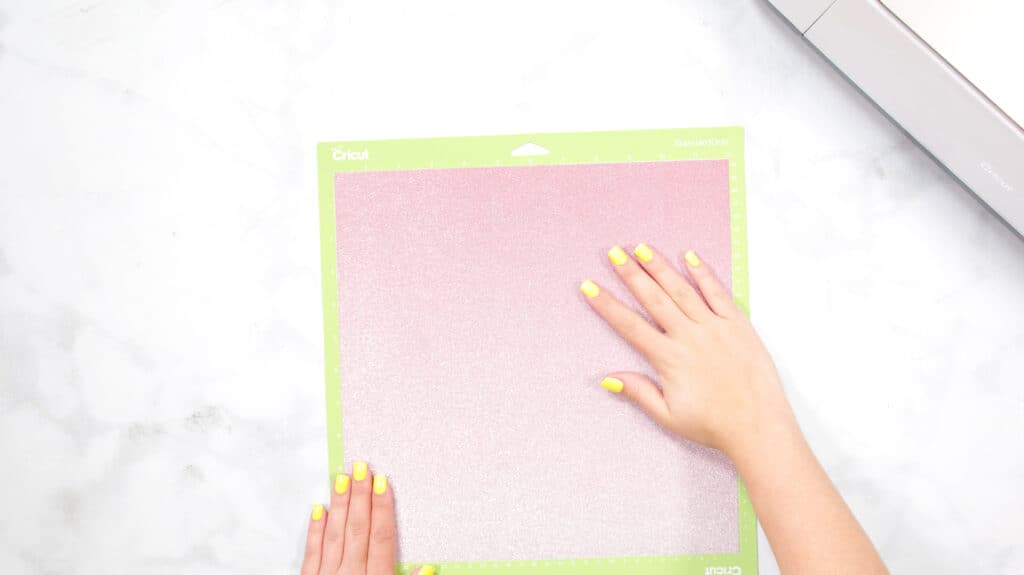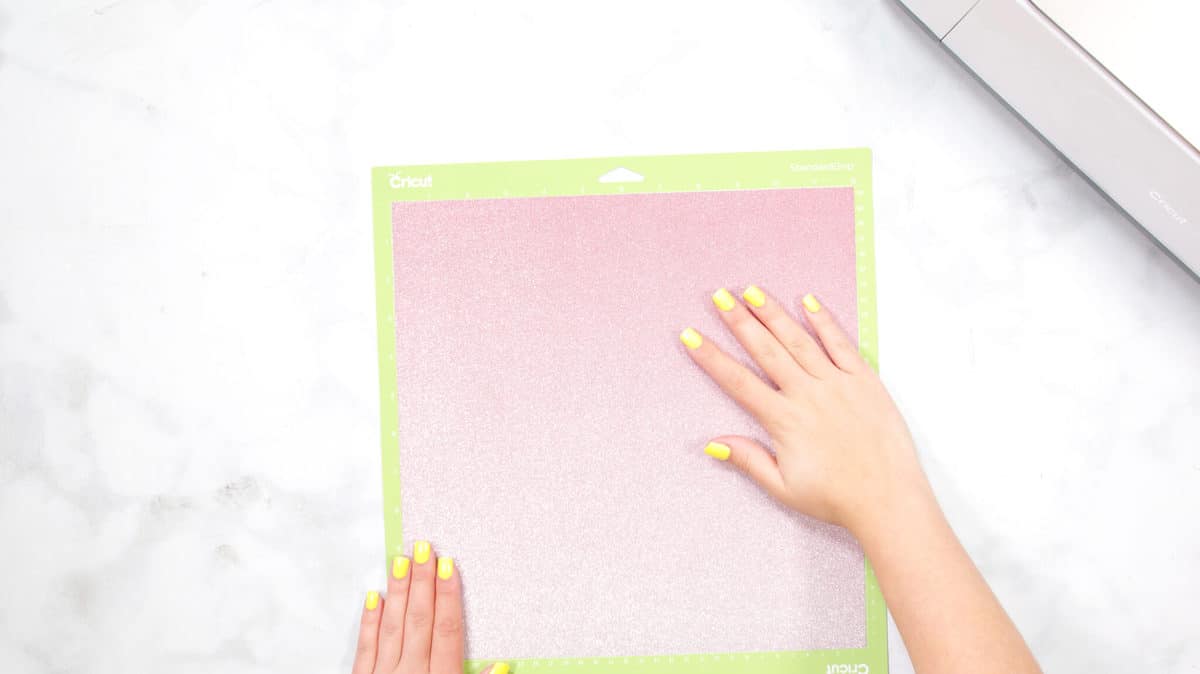 Press the load button to load the mat into your machine.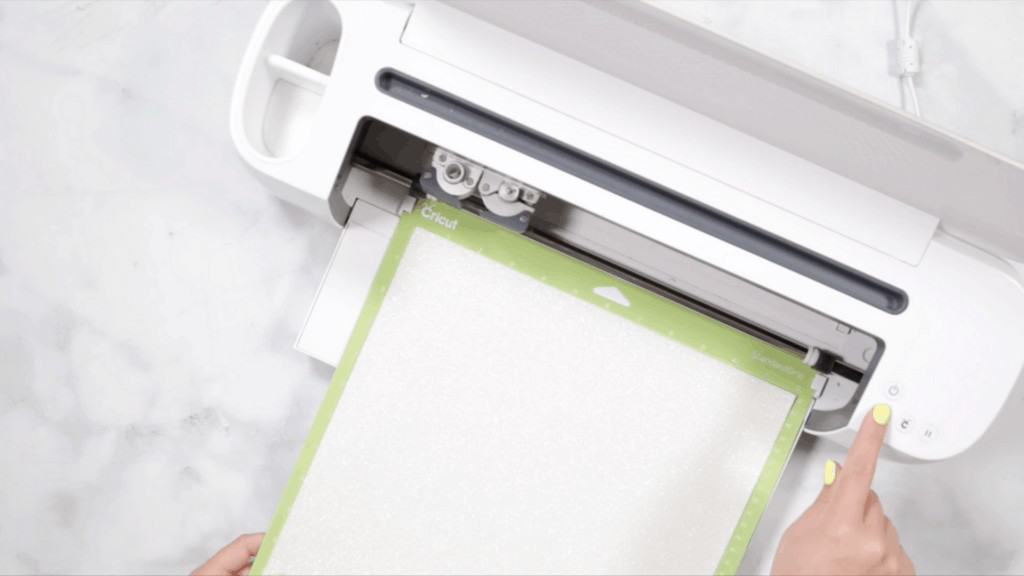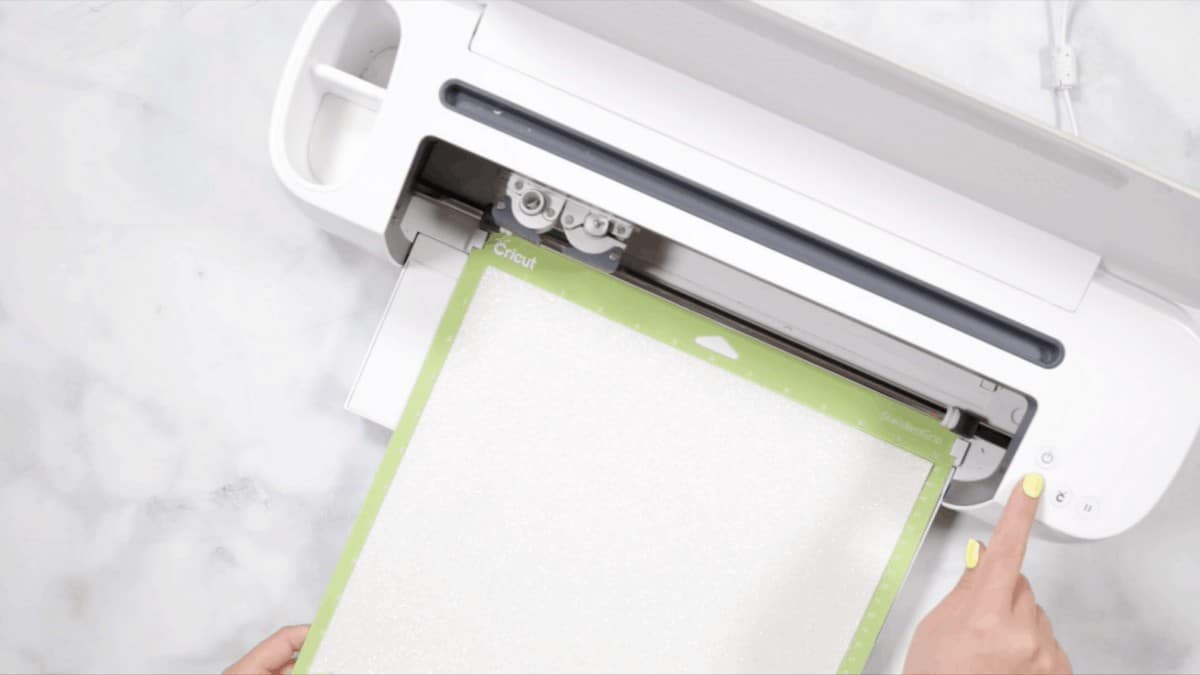 Begin the cut.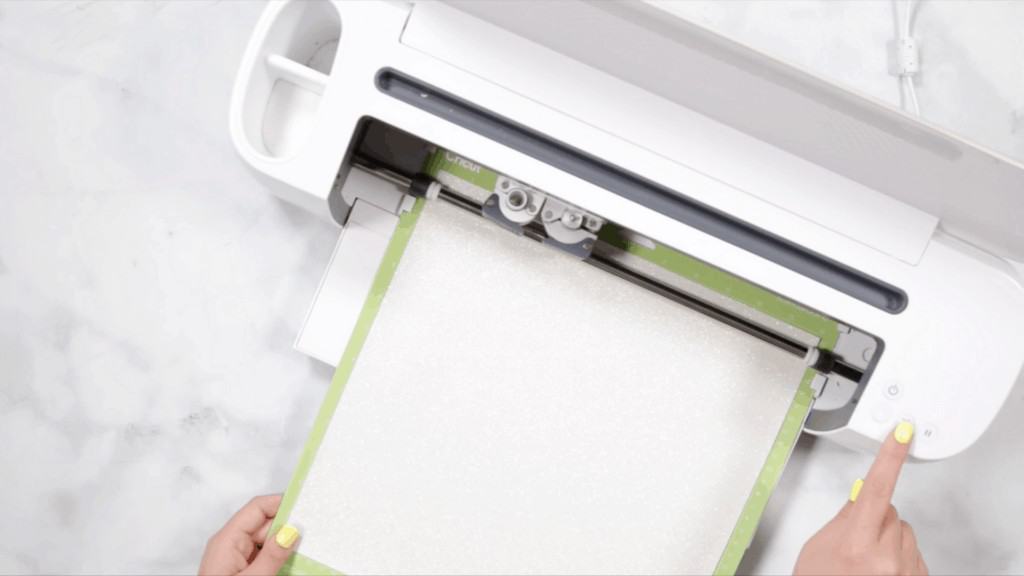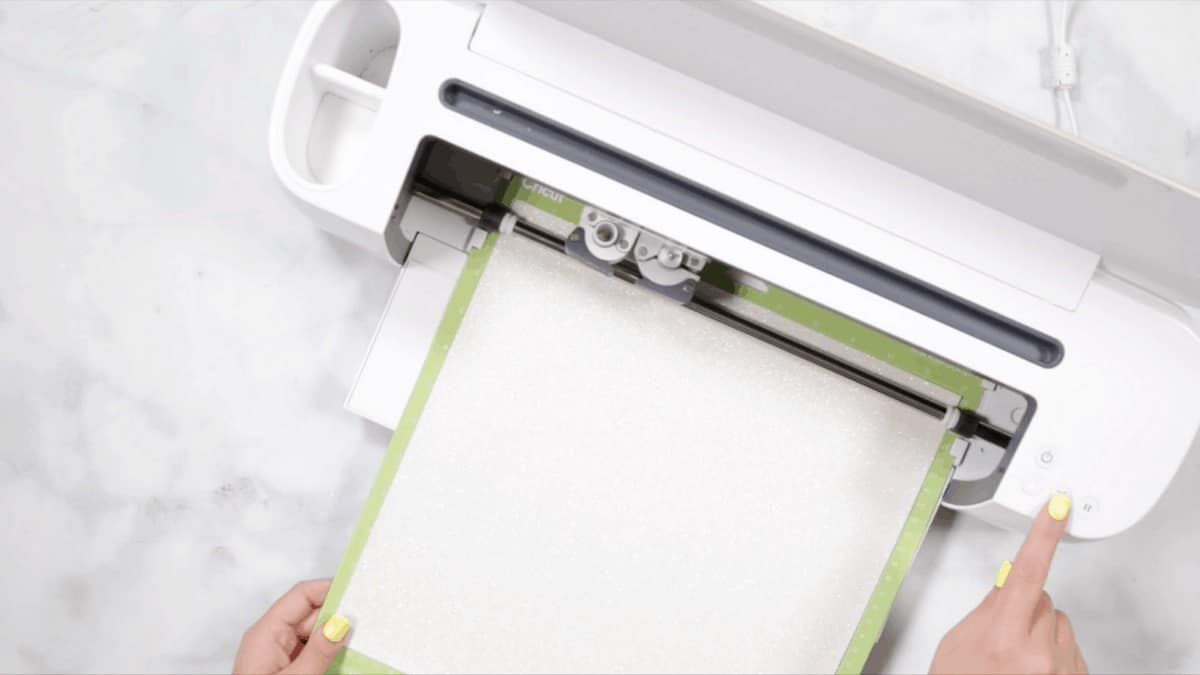 Once your first cut is complete, unload the mat.
Carefully peel your mat away from the card stock to avoid tearing or rolling your card stock.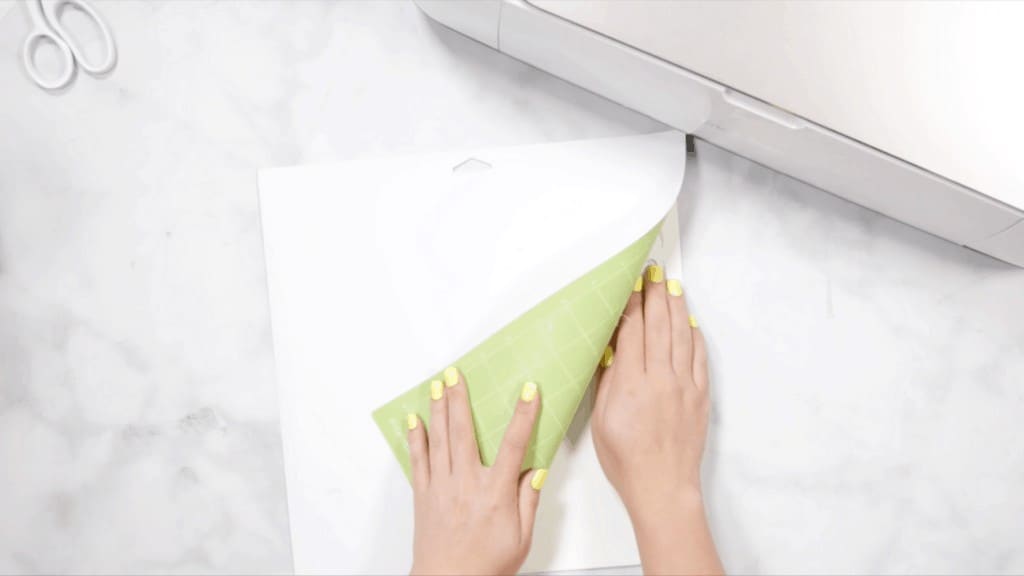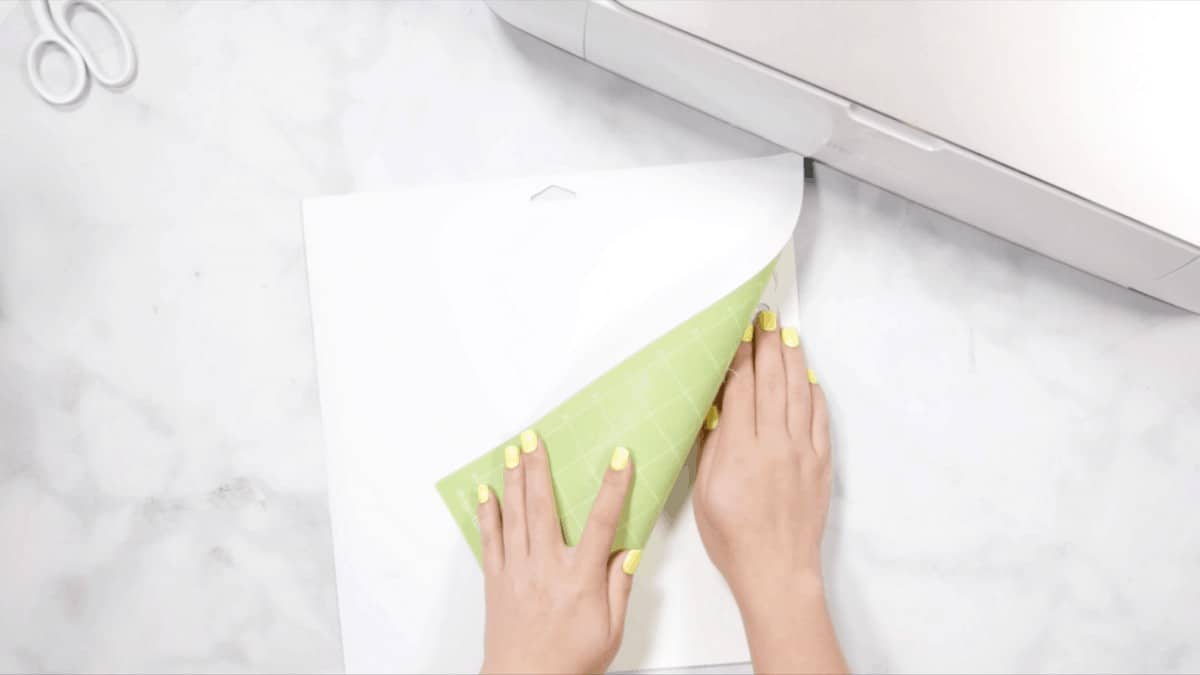 Following the prompts in Design Space, place the second color of card stock on your mat.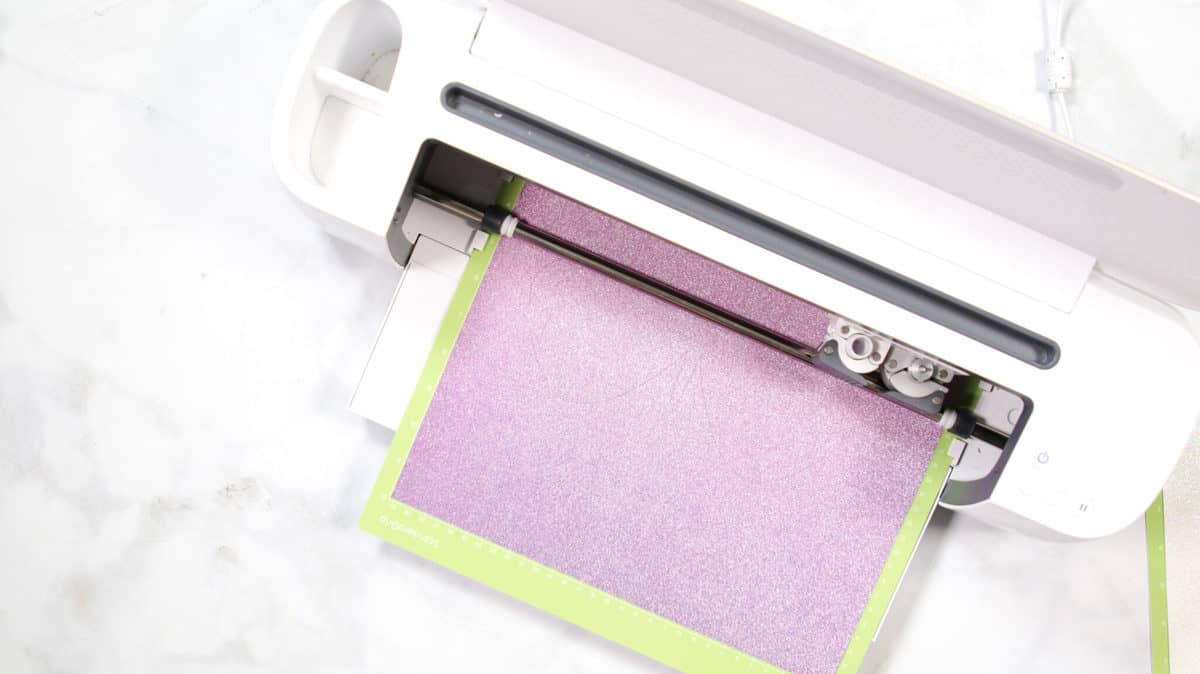 Continue to load, cut, and unload the rest of the cuts until you have all of the elements cut out.
Step 4 - Assemble Layered Mandala
After you cut the design, use the foam adhesive to put it together. It's best to use the adhesive in the same spot on each layer to get an even rise and 3D layered look.
Cricut Design Space doesn't cut out the layers in order so it can get confusing to piece together. Head back to Design Space to see the layers as a reference for how to put them together. Lay out your butterfly pieces in order in front of you.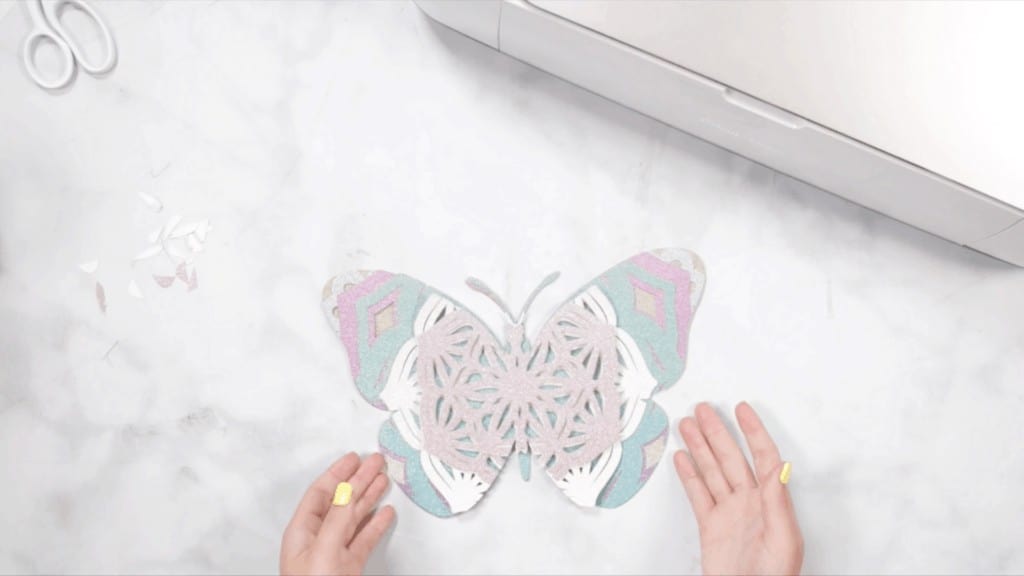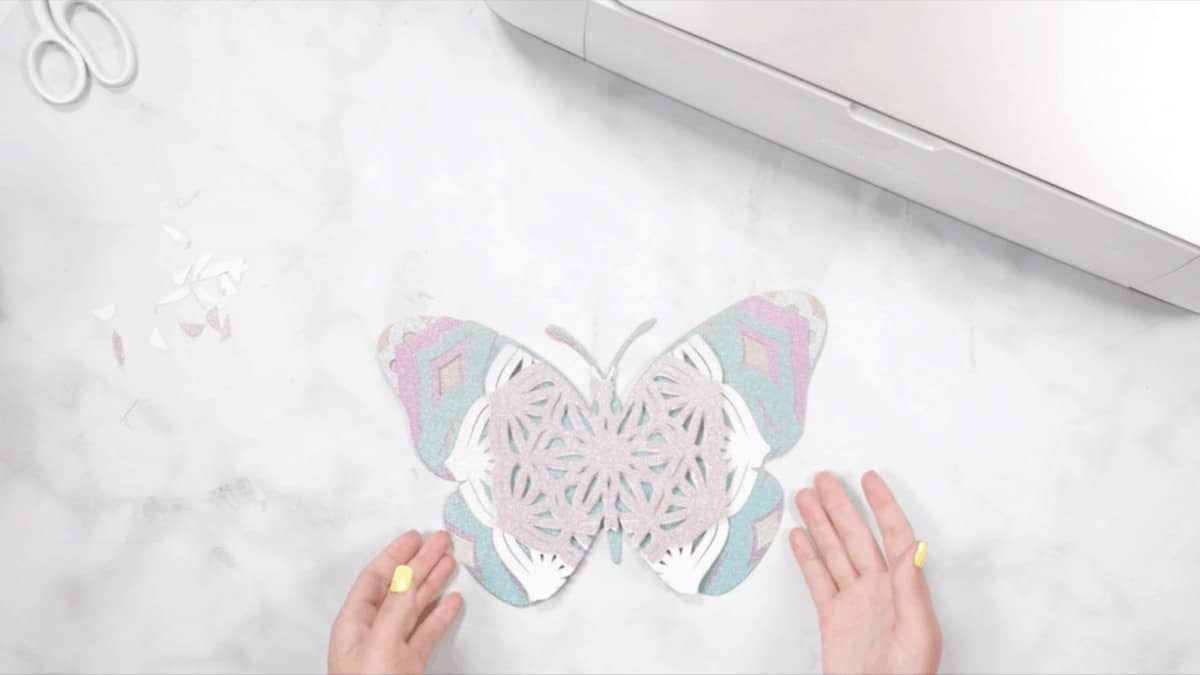 The image below shows you from bottom to top how the layers should be placed.


Begin by placing foam adhesive on the back of the fifth layer.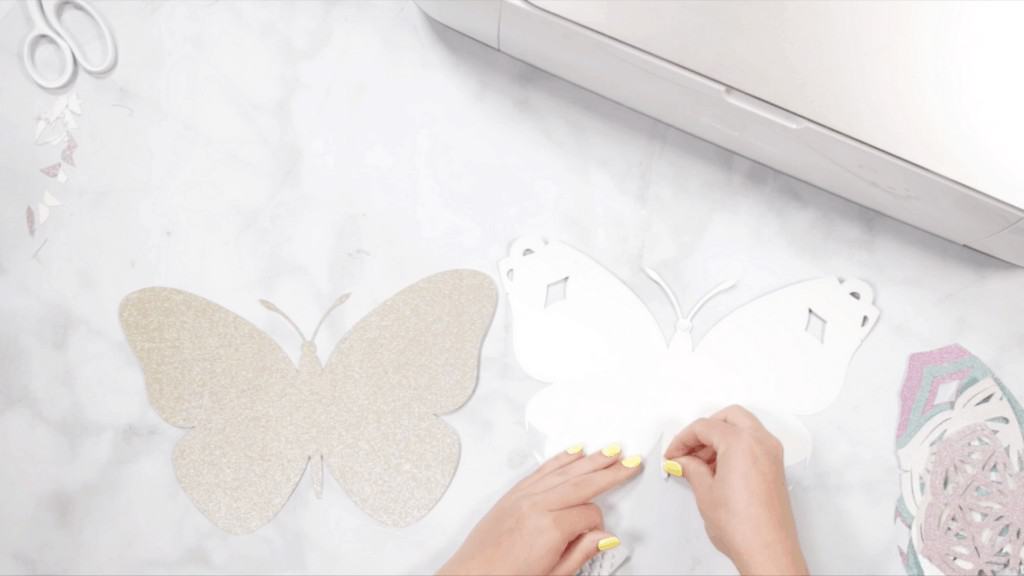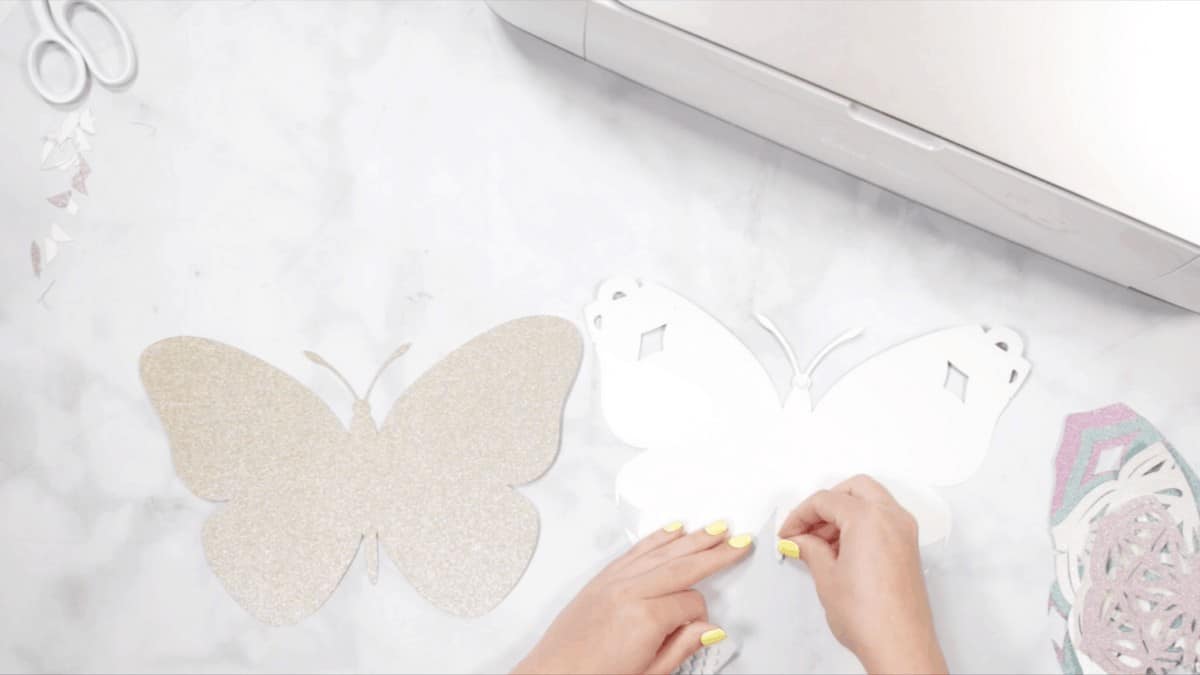 Line it up with the base layer and press it in place.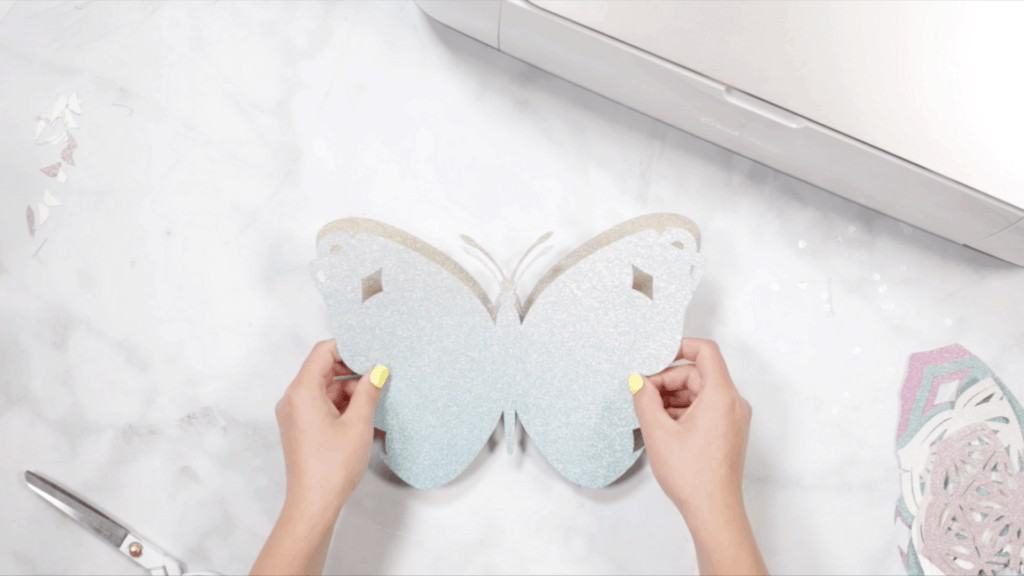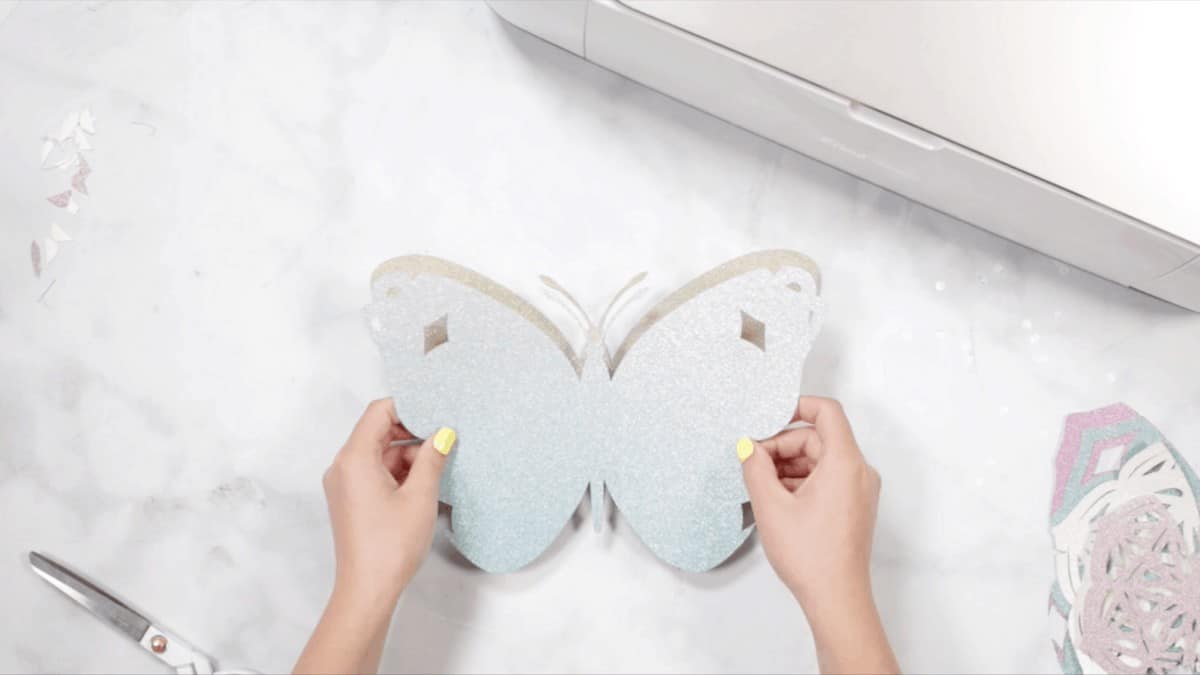 Place foam adhesive on the back of the fourth layer. Line it up with your base and press it in place.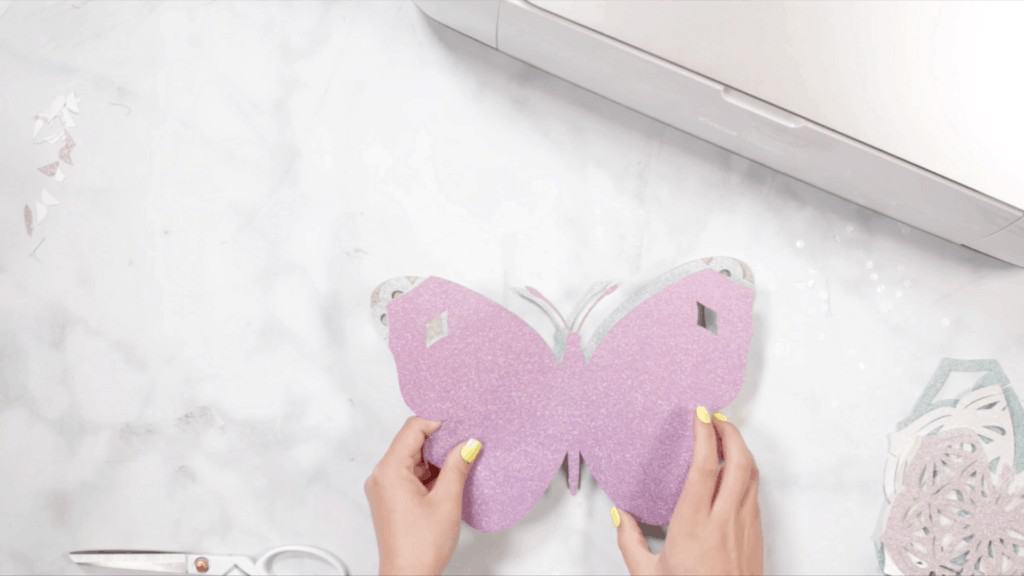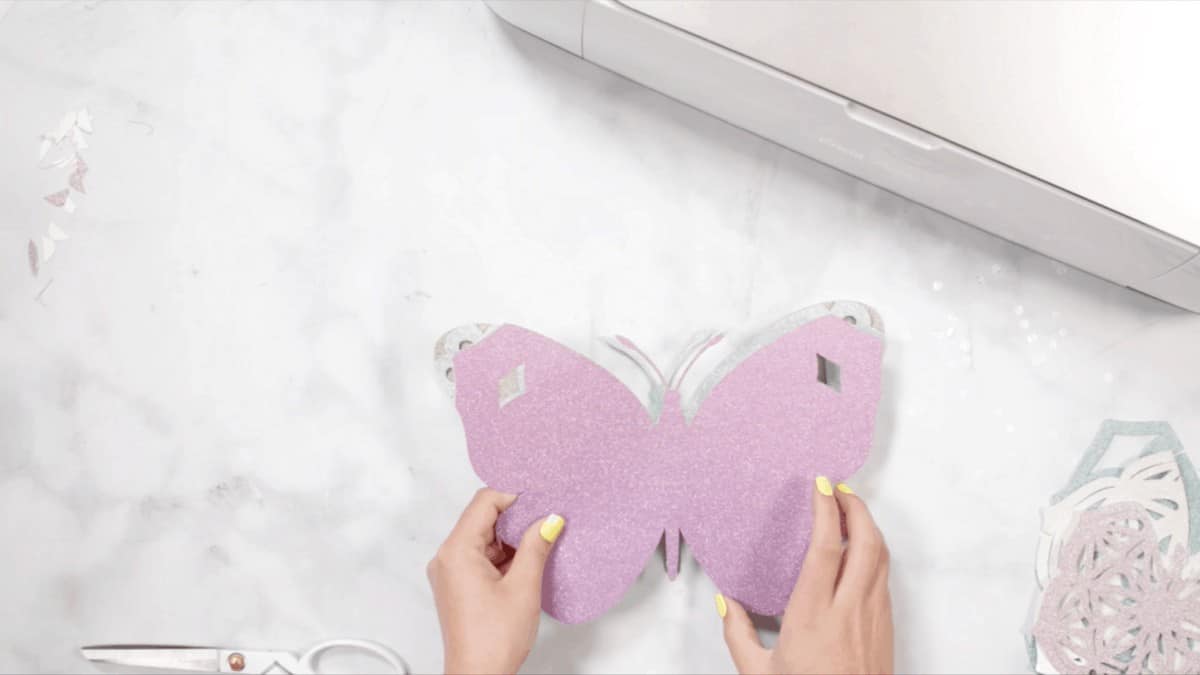 Continue with the other layers of the mandala.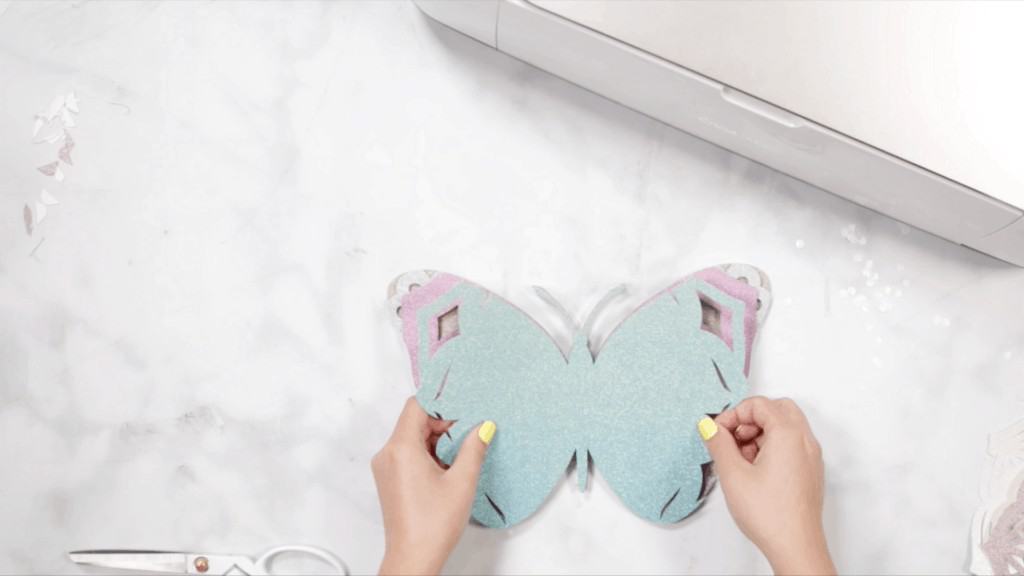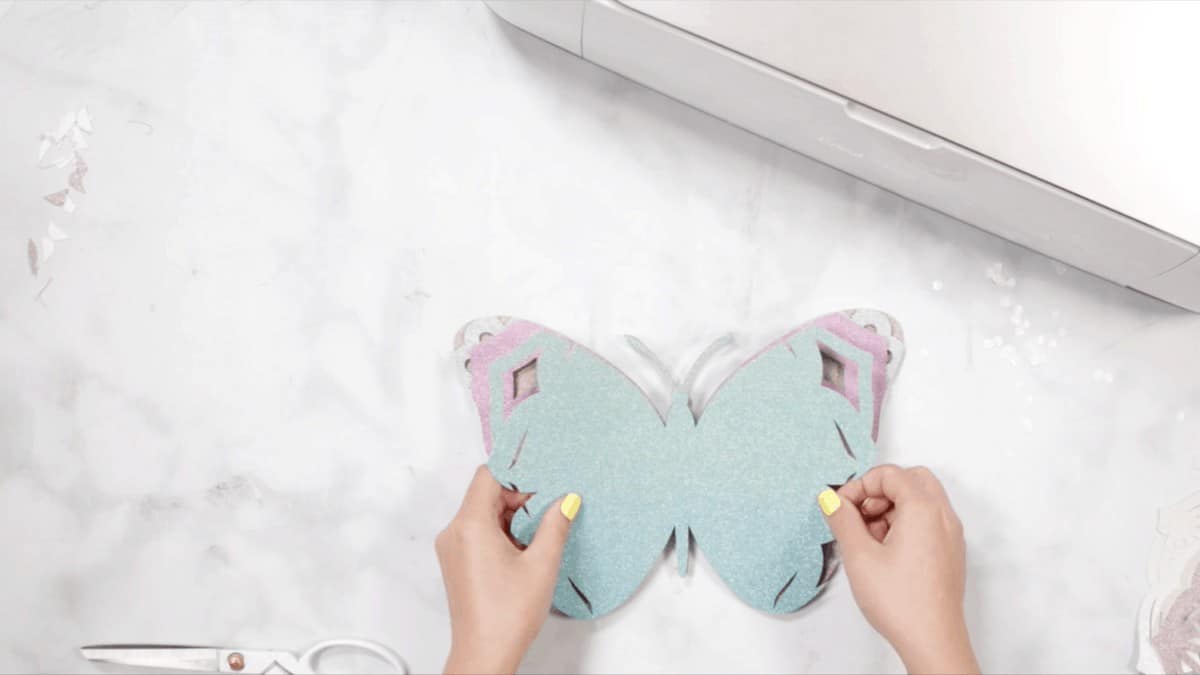 Now you have this adorable layered butterfly mandala.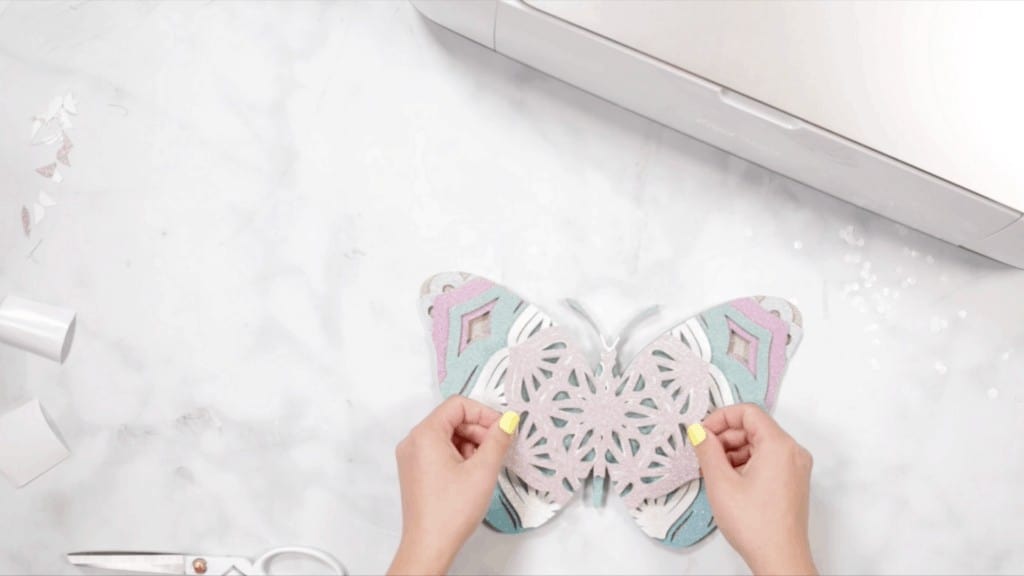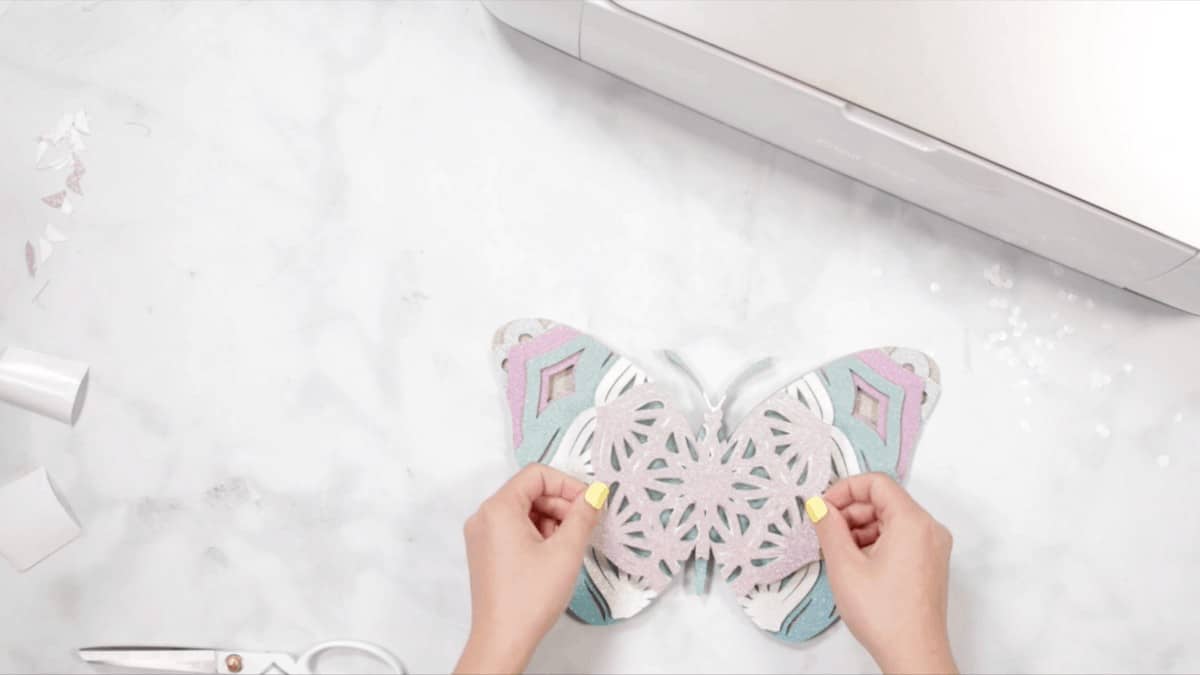 Looking for more mandalas? Check out my other mandalas HERE.