What does it mean to whitelist an email?
Whitelisting is simply the process of adding an email to an approved sender list so emails from that sender will always show up in your inbox.
By adding Sweet Red Poppy to your whitelist, it will ensure you receive all of my emails, downloads and free patterns. Doing this will guarantee that you will easily be able to find them because they will be in your inbox, NOT stuffed in some random spam, junk or promotions folder.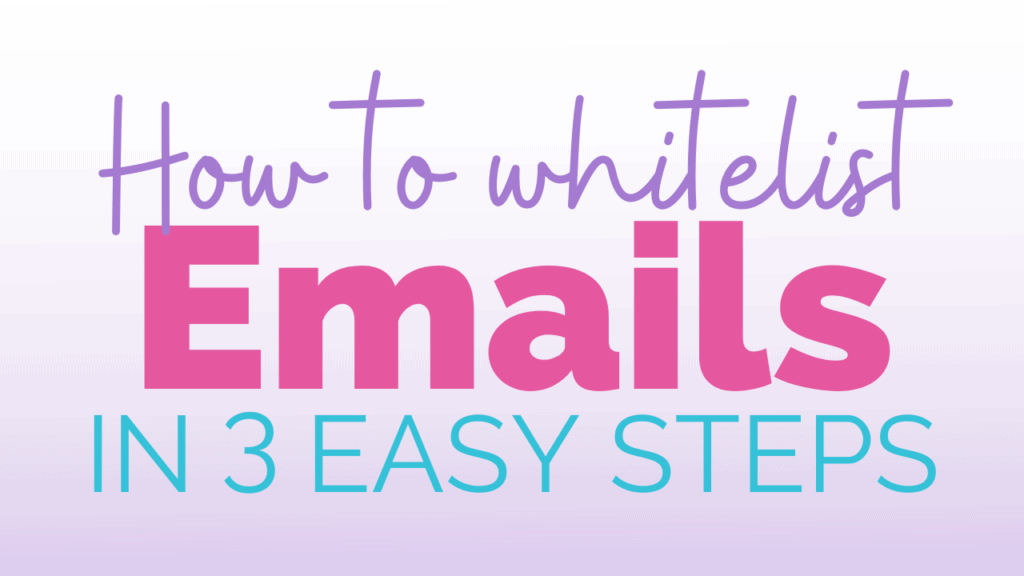 Whitelisting is a very simple process, but it can take a few tries if you've never done it. The process can be slightly different for different email providers but I've simplified this task for you to make it as easy as possible with the most common email providers.
So, let's get started, shall we?
In the Gmail web app:
Open up to your gmail account and hover over an email I sent you.
While you are hovering, a selection box will appear.
Click on, the little icon that looks like a head with a + sign and it will add me to your contacts.
In the Yahoo web app:
Open up to your yahoo email account and select an email that I sent you. Please note, that Yahoo often marks a lot of emails as spam. If you don't see my email in your inbox, check your spam folder. (If the email is in your spam folder, select the email. Near the top of the screen, then select the button, 'Restore to Inbox' then go to your inbox and repeat step 1.)
Once my email is selected, click on the meatball menu on the upper right. The meatball menu looks like this: …
The meatball menu will bring up a drop down menu. Select 'Add Sender to Contacts'.
A side menu will open. Enter "Kim" in the senders first name, then select save.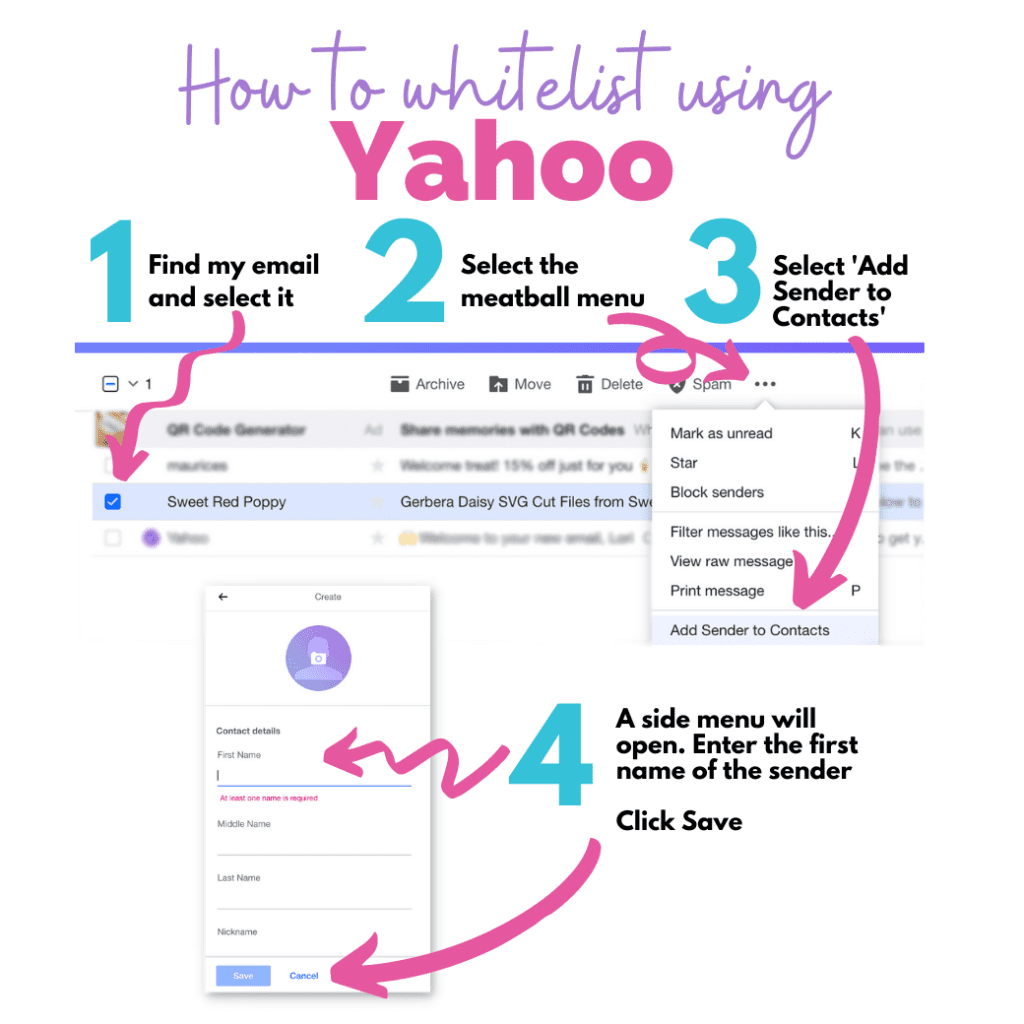 Of course there are many other email providers. If I didn't outline the one you use, I found a website that explains how to whitelist numerous email providers that can help you here: https://www.whitelist.guide/