Learn How to Create a Toilet Paper Pumpkin to Decorate a Fall Tablescape.
A big thanks to Joann for sponsoring this post! All of the supplies I'm using in today's project can be found online at joann.com or at your local JOANN store. Affiliate Links are used throughout this post. Thanks for shopping through them and supporting Sweet Red Poppy.
After the year we've had (2020), it seemed only fitting to decorate with toilet paper! Remember when toilet paper was completely out of stock almost everywhere???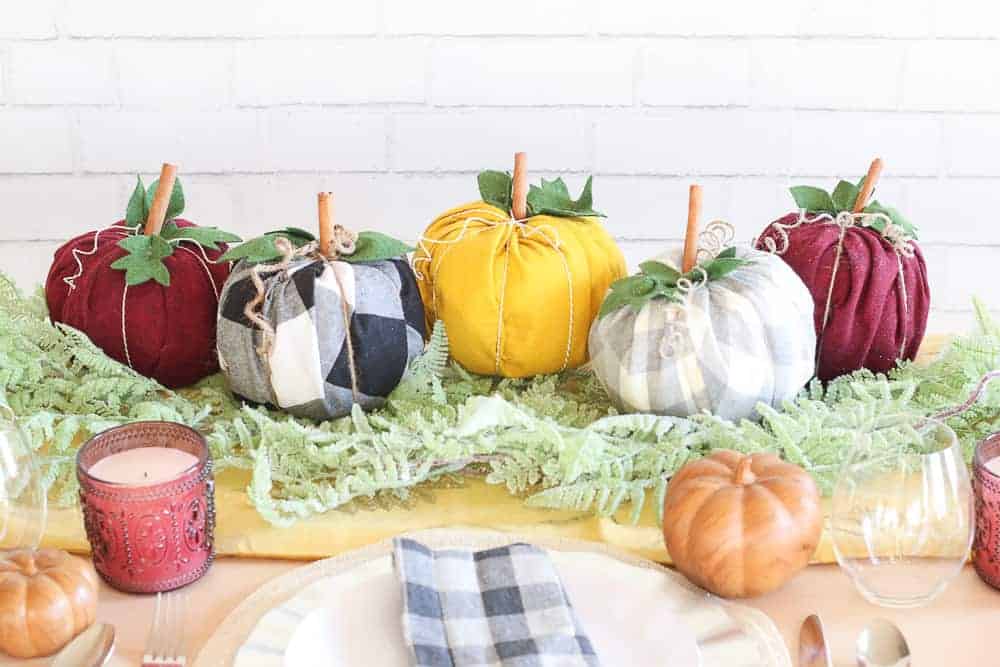 Now that's it's back in stock, I decided to make a fun and super easy fall craft. I'm getting ready to host a small Friendsgiving brunch this year and I needed some cute table decor. I came across some adorable fabric pumpkins recently, but they required quite a bit of sewing. These toilet paper pumpkins were the answer to a quick and easy no-sew project perfect for my Friendsgiving celebration!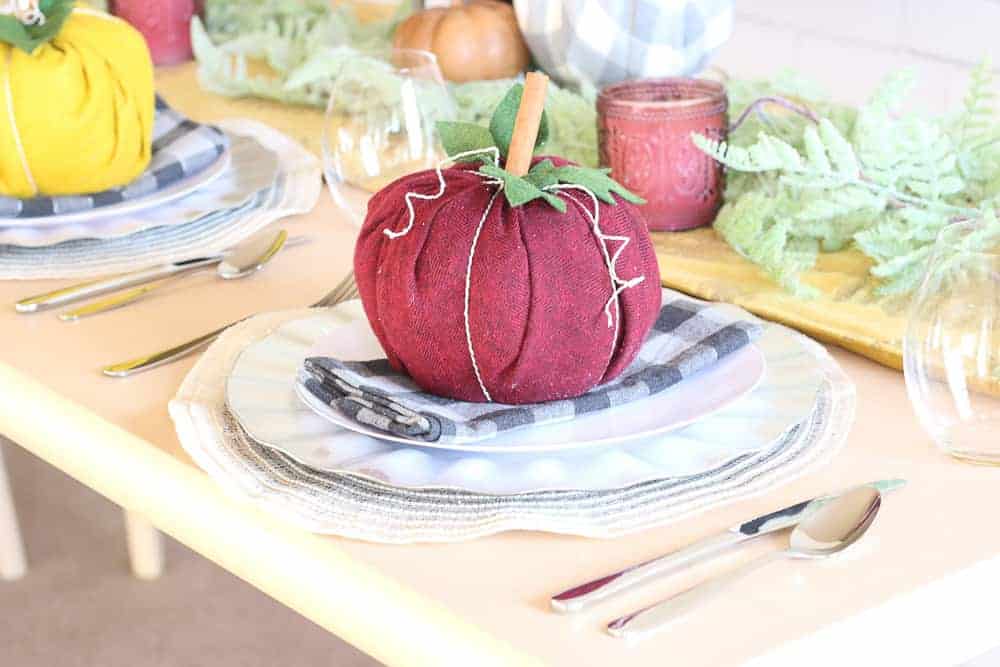 Of course, I headed to JOANN to grab all of the supplies for this project. I love that they always have a great variety of fabric to choose from which made this project so much easier. I ended up choosing a variety of different fabrics for this project. I used quilting cotton, wool felt, and plaid shirting material. They all give a slightly different look to the pumpkin.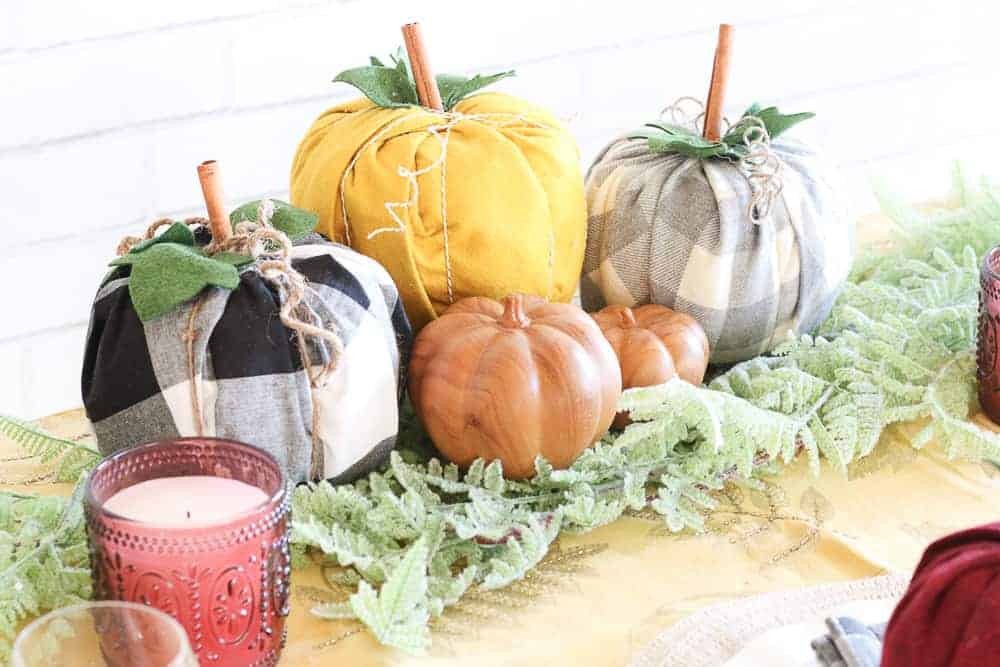 Toilet Paper Pumpkin Supplies
Toilet Paper (I like the extra-large rolls for this project)
Jar of Cinnamon Sticks (this makes the pumpkins smell amazing)
Pencil
Here are some fabrics that I think would be perfect for this project!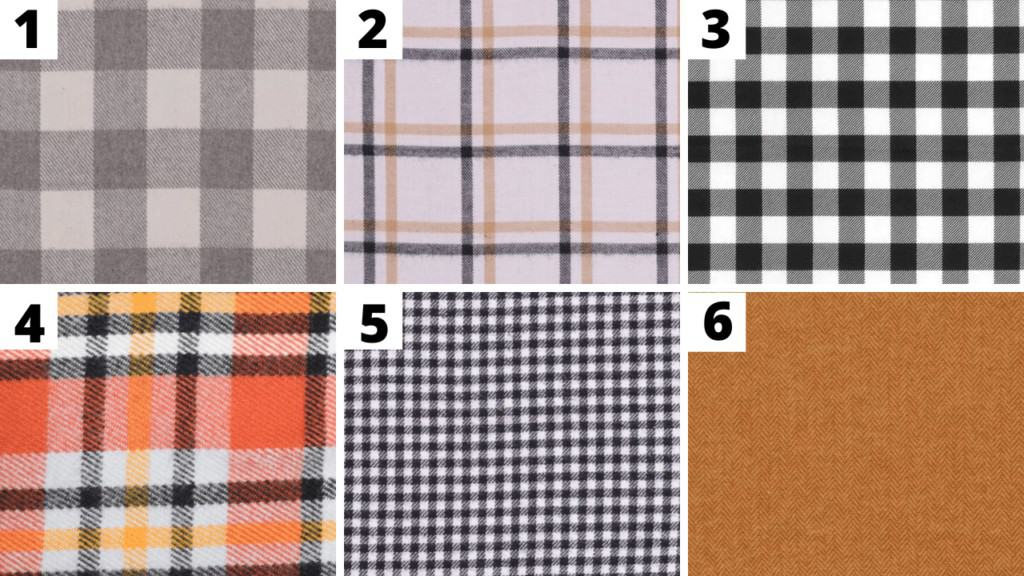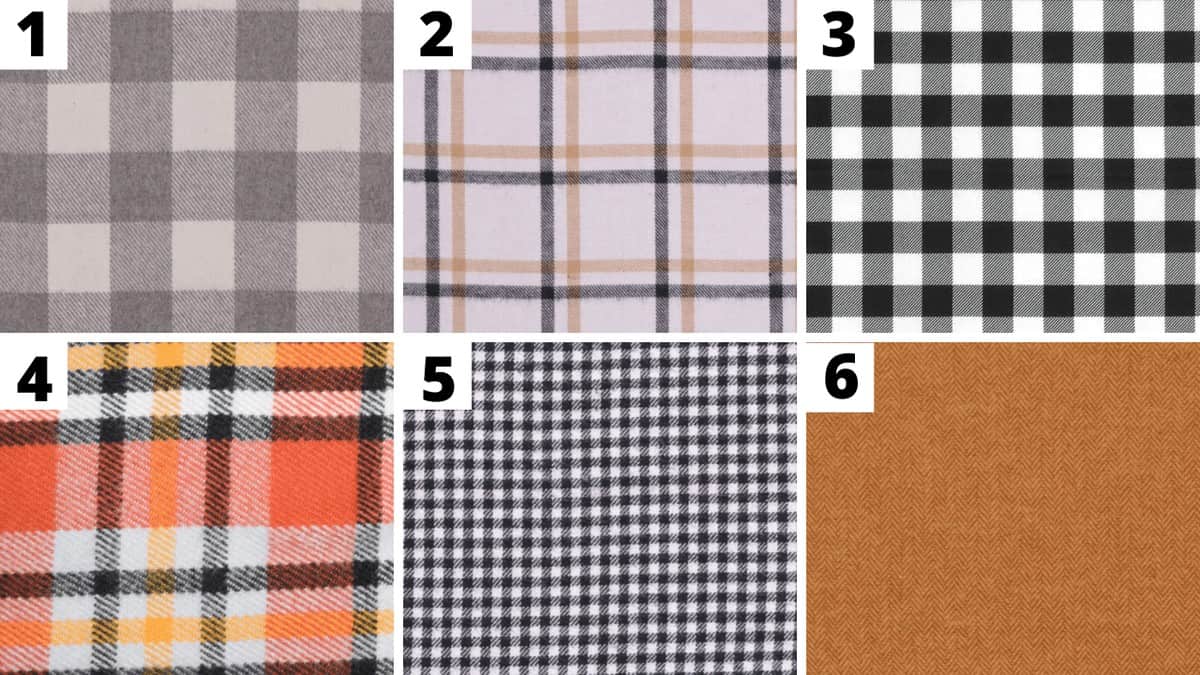 Fabric 1, Fabric 2, Fabric 3, Fabric 4, Fabric 5, & Fabric 6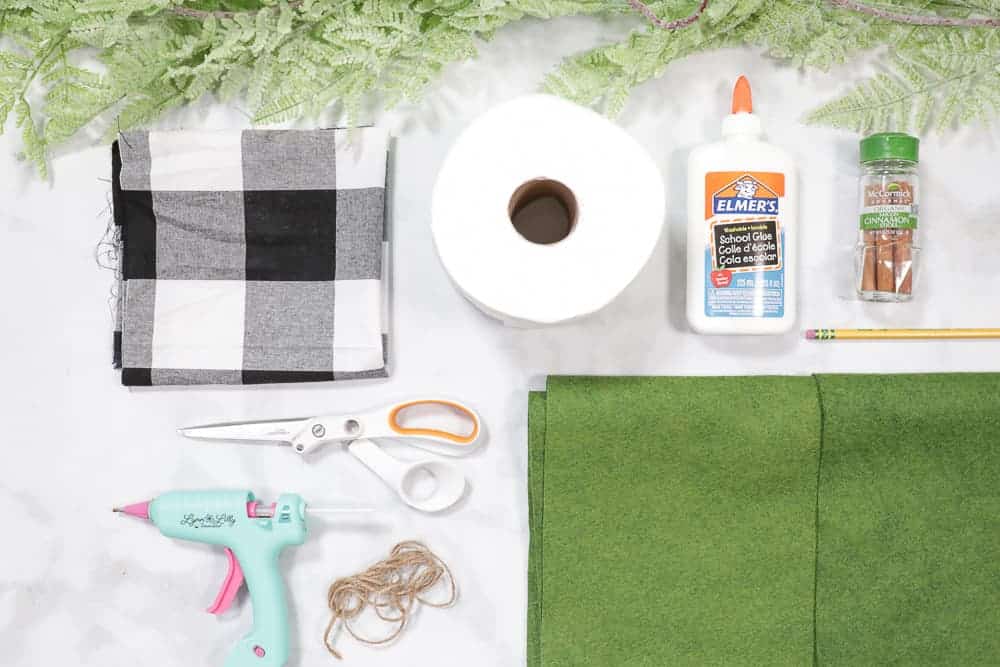 The best part about this tutorial is you can go all out and add the leaves stem, curly jute tendrils or you can just keep it simple! It's totally up to you.
Create Toilet Paper Pumpkin
Begin by placing your fabric square on a table in front of you.
Take your toilet paper and unwrap about 3 yards or 9 feet. Gently twist the unwrapped length of toilet paper and begin wrapping it back around the toilet paper roll. This is going to create some more fullness around the center giving the roll a more rounded effect which is what we want to end up with. I like to focus a bit more toilet paper along the middle of the roll. Tuck the end of the toilet paper into the roll.
Place the toilet paper roll into the center of the fabric. Beginning with a corner of the square, tuck the fabric into the toilet paper roll. Repeat this process around the entire square.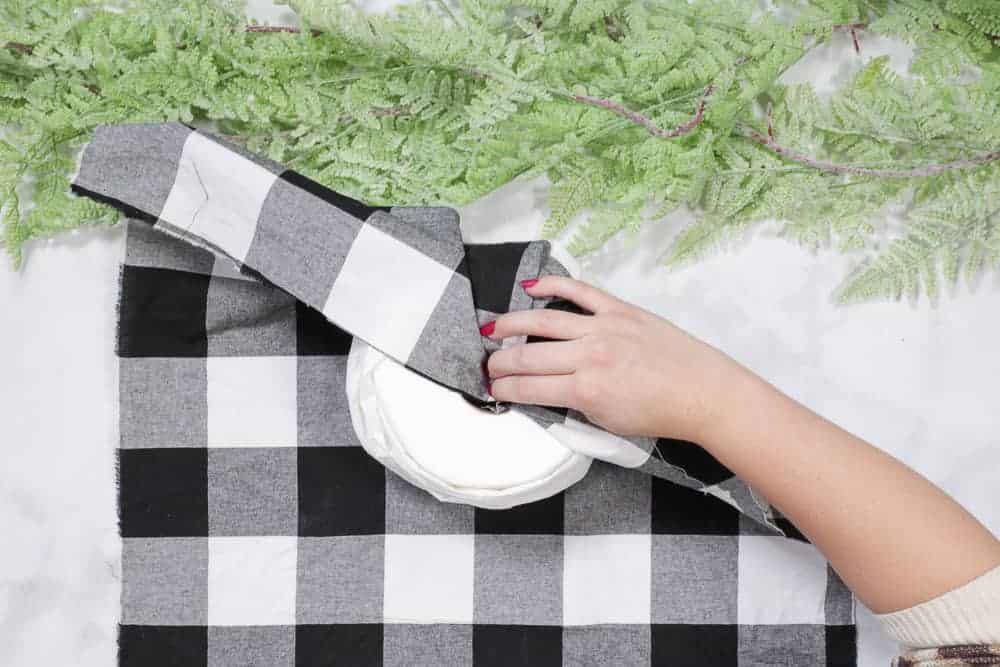 I like to use a pencil to push the fabric down into the inside of the roll.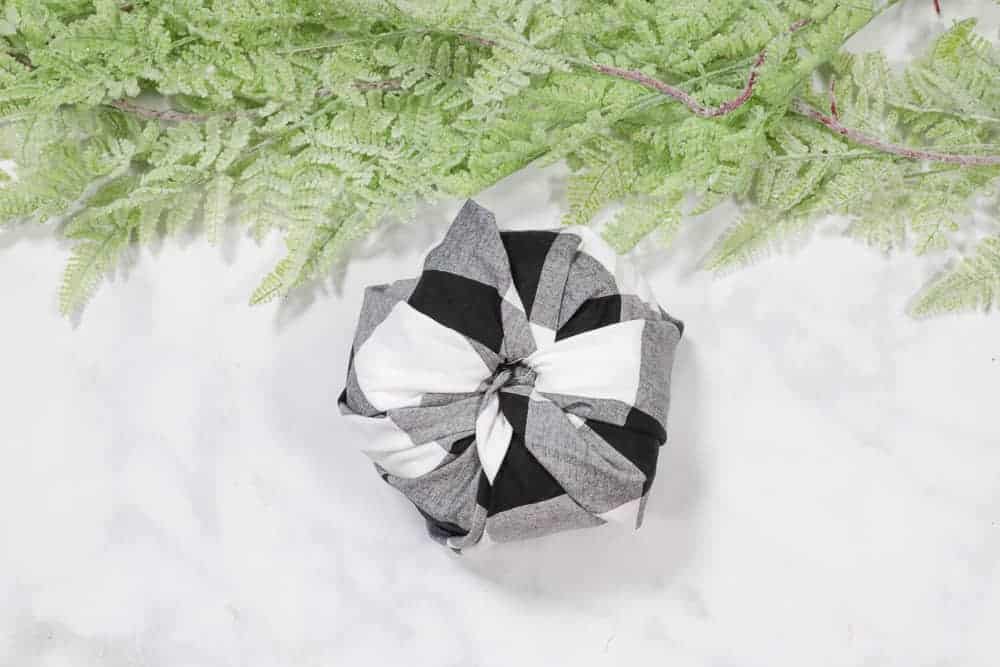 Create Pumpkin Ribs
Take a yard or two of jute and wrap it tightly around the pumpkin to create a ribbed look. Tie it tightly to make sure it's secure so it doesn't come undone.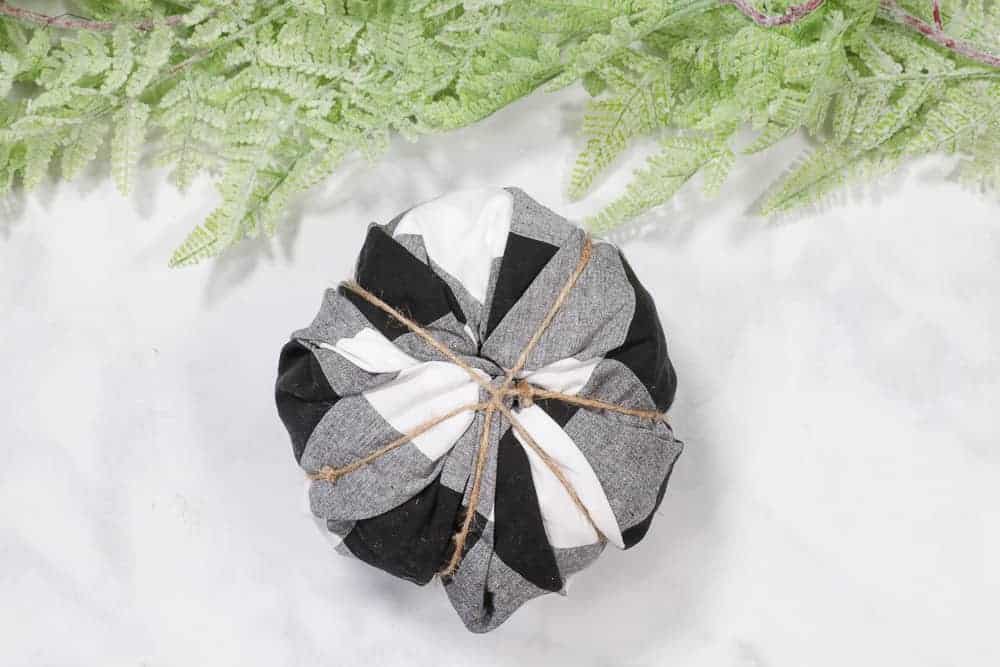 Create Pumpkin Tendrils
Now it's time to work on creating the tendrils. This part is optional, but I think it makes the pumpkin look so cute!
Tightly wrap about 12 inches of jute around a pencil securing it on either side. Cover the jute in a light layer of Elmers glue and allow it to dry completely.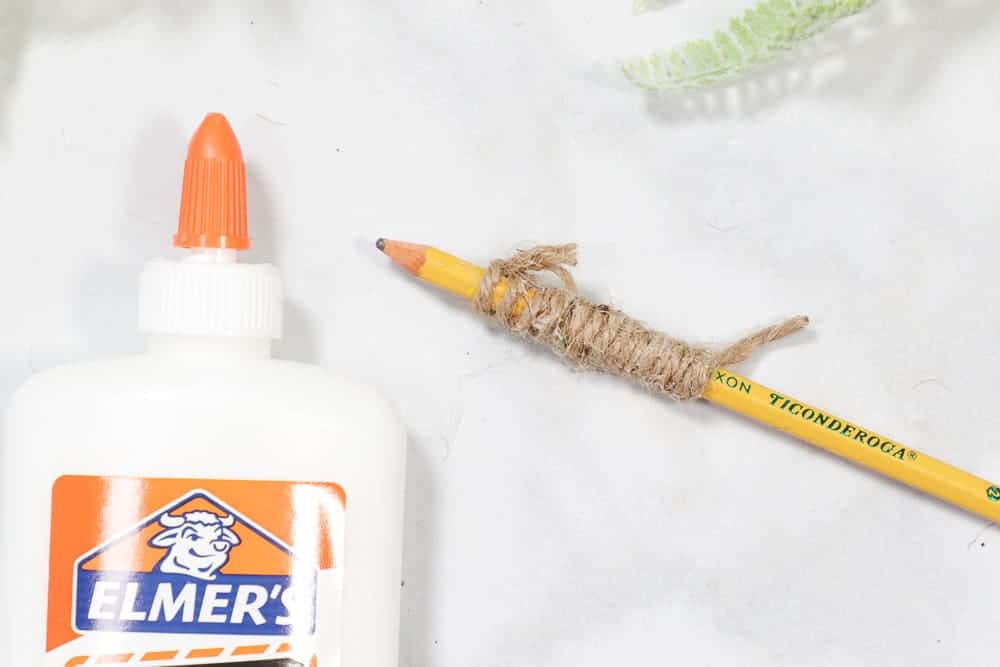 Gently remove it from the pencil once it's dried competely.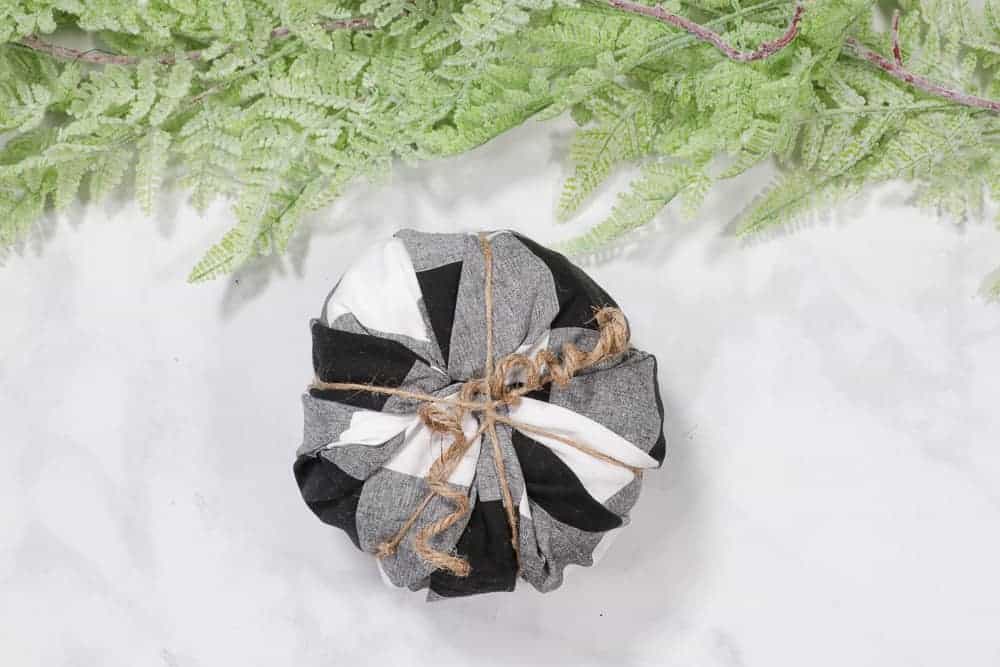 Cut and Glue Pumpkin Leaves
Using a sheet of green felt, cut out a variety of different shaped and sized pumpkin leaves. Draw a small line of glue along the center line of the bottom of the leave and pinch the leaf together to create dimension. Add a bit of glue to the back of the leaf and place it on the pumpkin close to the center.
Create Pumpkin Stem
Cover the end of the cinnamon stick with hot glue and slide it into the center of the pumpkin. This makes the pumpkin smell amazing!
That's it! Now you have an adorable toilet paper pumpkin to decorate for all of your fall festivities with. The best part…no one will ever know it's made from toilet paper!!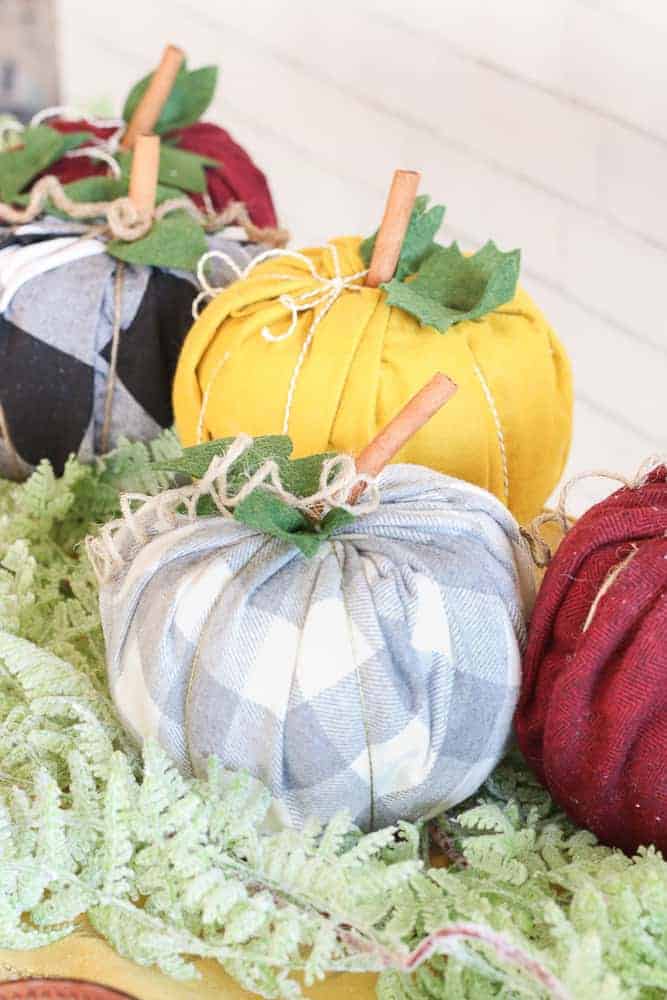 Save yourself a trip to the store and grab all of the supplies for this project online from JOANN!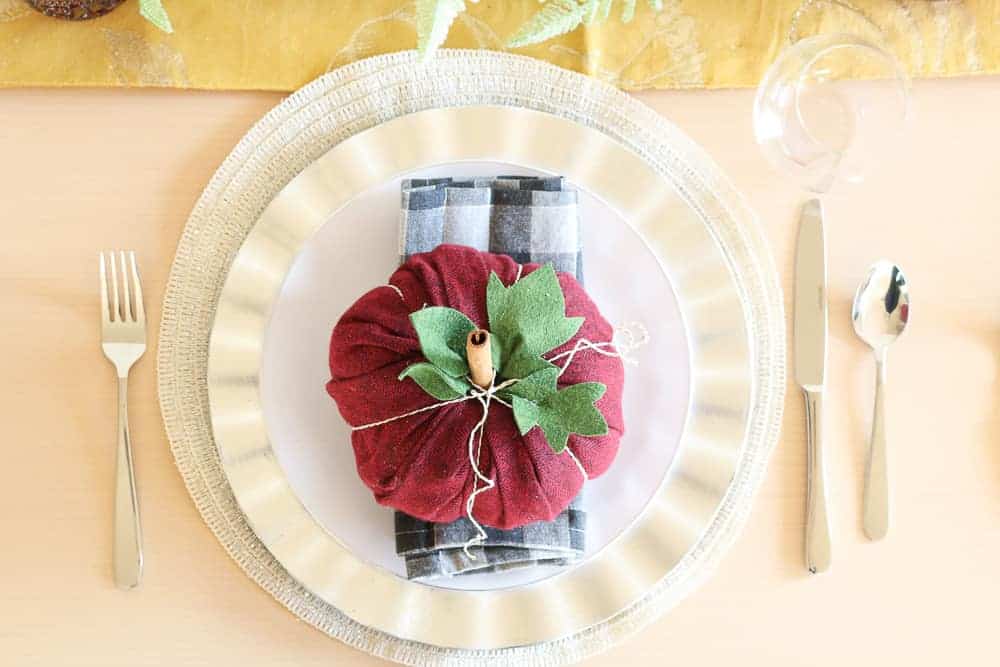 Don't forget to join my crafting Facebook group where you can show us what you're making, ask questions, and learn from others! Come follow me on Instagram for daily crafting inspiration and a look behind the scenes. If you use these files, be sure to tag @sweetredpoppy so I can see what you're making and share your photos in my stories!