Learn How to Make a Valentine's Day Dessert Charcuterie Board in Three Easy Steps.
Over the past few years, charcuterie boards have gained popularity. They're perfect for holiday parties, girl's nights, or enjoying a night by yourself.
This year, I decided to put a twist on the classic charcuterie board by making a Valentine's Day dessert charcuterie board. Whether you're celebrating with your partner, roommates, or by yourself, try making a Valentine's Day dessert charcuterie board this year.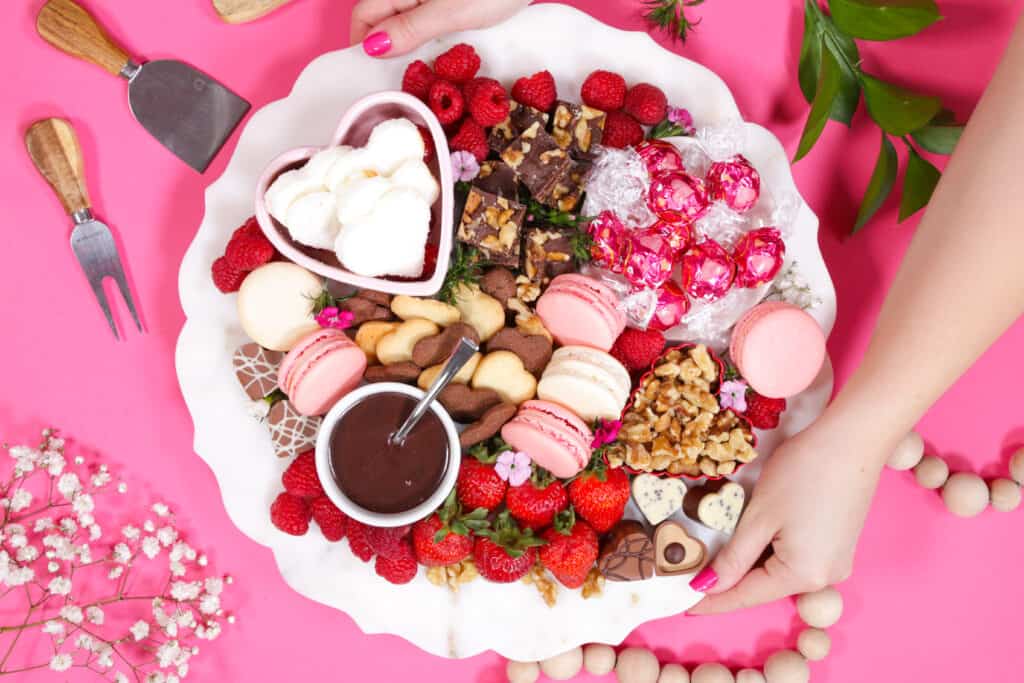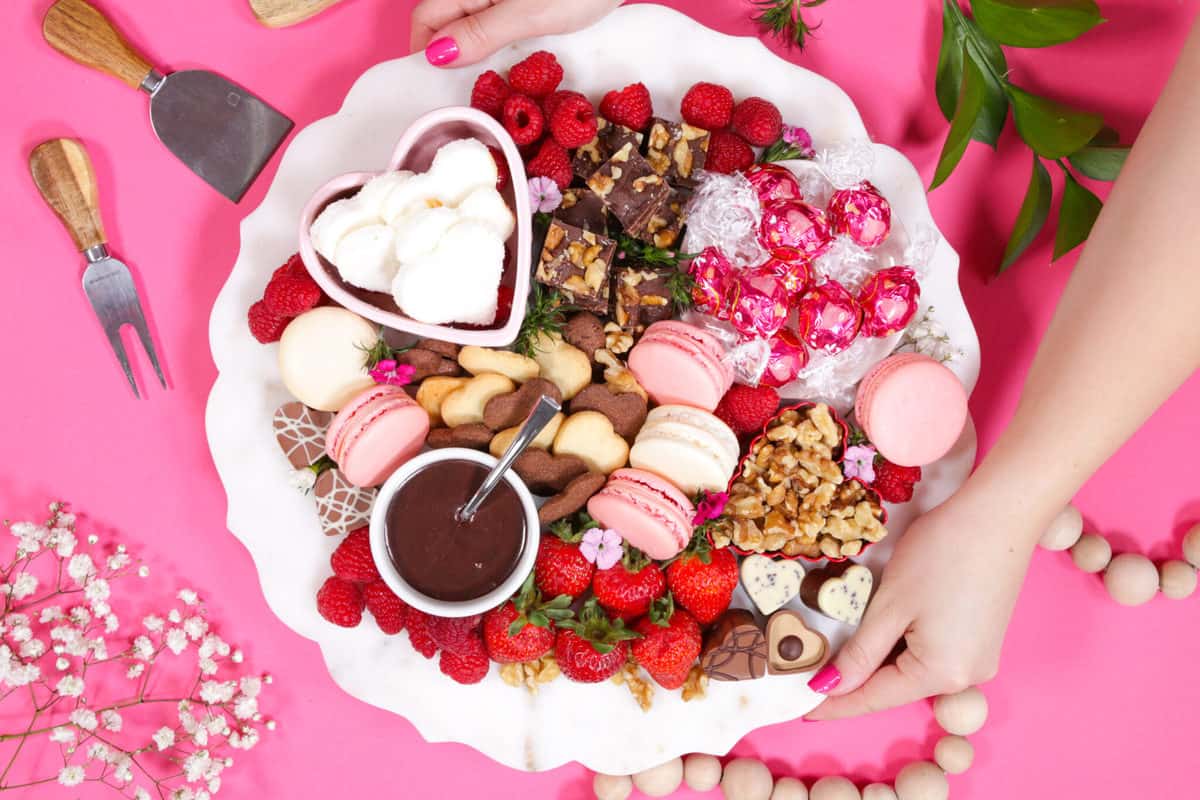 How to Make a Valentine's Day Dessert Charcuterie Board
What is a Charcuterie Board?
A charcuterie board is an easy, beautiful appetizer that typically consists of meats, cheeses, nuts, and fruits.
If meats and cheese and more your style, be sure to check out my Sweet and Savory Valentine's Day Charcuterie Board HERE.
What to Add to a Valentine's Day Dessert Charcuterie Board?
Chocolates - One of my favorite things about Valentine's Day is the variety of chocolates available. For this board, I chose a variety of chocolates that caught my attention at the store.
Fudge - Whether you buy fudge from your local grocery store or make some yourself, fudge makes a great addition.
Fruit - I always like to add fresh fruit to my charcuterie boards. For this board, I decided to add red fruits like strawberries and raspberries.
Cookies - I found some adorable heart-shaped cookies at my local grocery store. While you don't need to find heart-shaped cookies, I love the extra element it adds.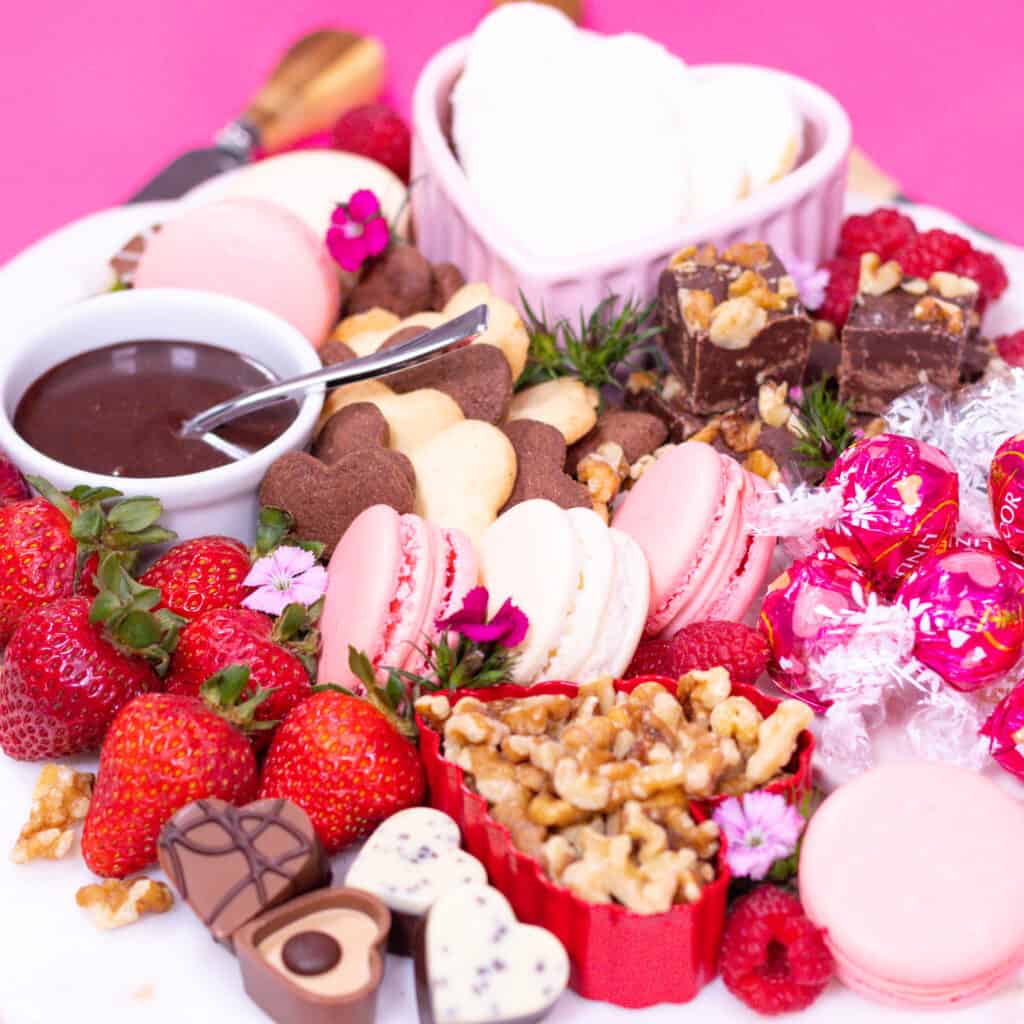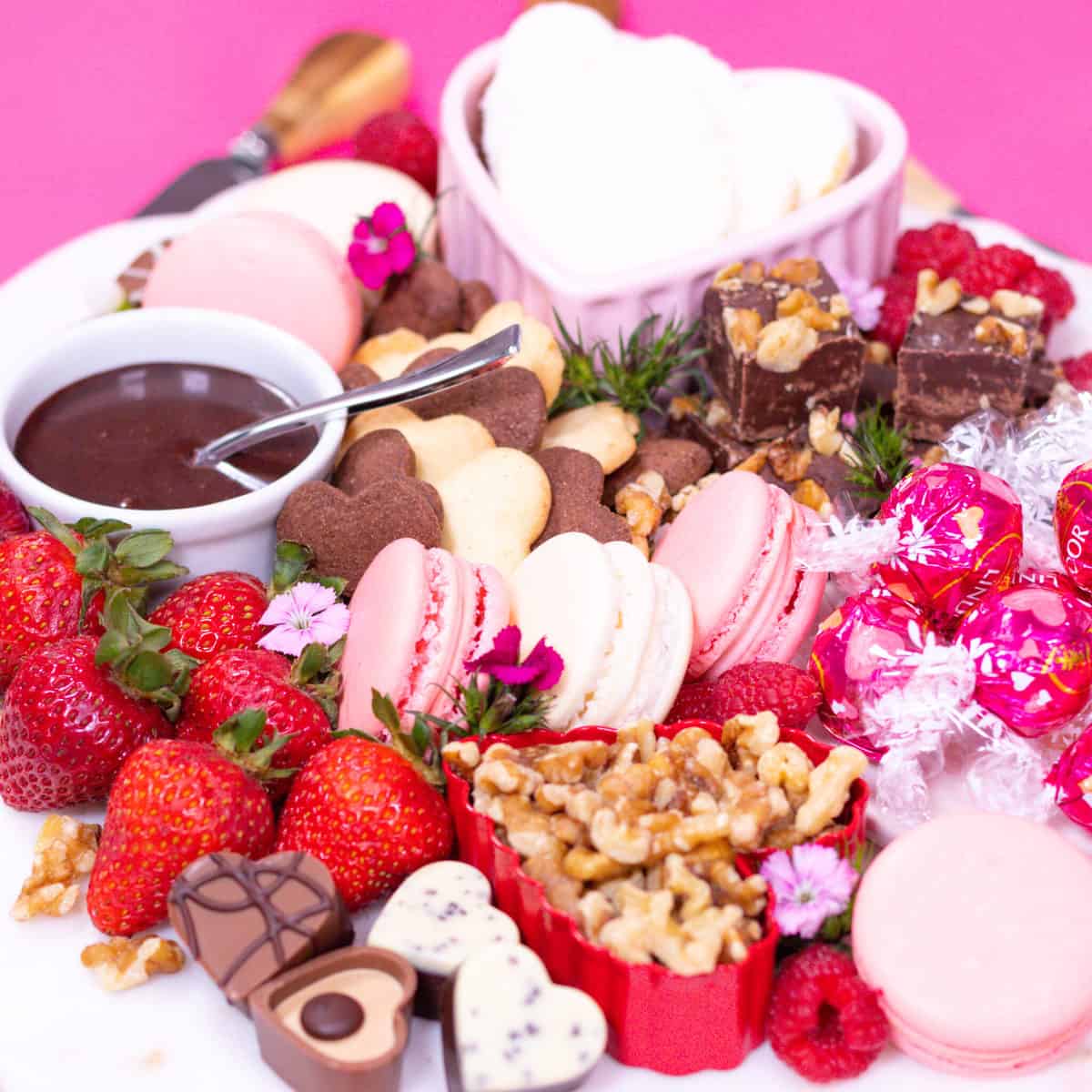 Macarons - The first thing I got for my dessert board was a dozen macarons from a local baker. To keep with my Valentine's Day theme, I chose vanilla and raspberry. If you don't have a local bakery that sells macarons, most grocery stores carry them in the freezer section.
Cake - What would Valentine's Day be without a little cake? To keep things simple, I picked up a pound cake and used a cookie cutter to cut out heart-shaped cake bites.
Sauces - For dessert boards, you can a variety of sauces and dips from chocolate sauce to lemon curd and strawberry jelly to blackberry compote. I decided to use a local honey fudge sauce.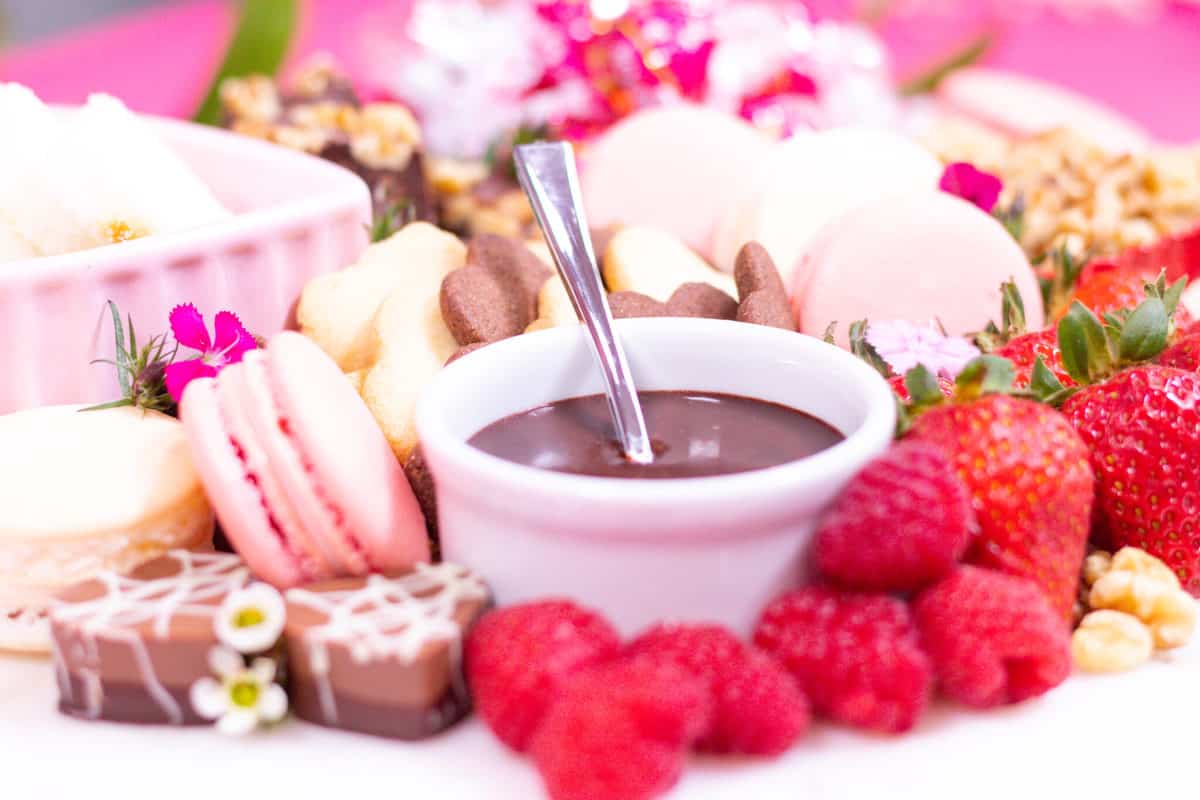 How to Assemble Your Valentine's Day Dessert Charcuterie Board
Don't let the difficult name confuse you, charcuterie boards are easy to assemble! Follow my three easy steps for a professional-looking board.
Step 1 - Find the Perfect Charcuterie Board
Begin by finding the perfect board. Honestly, any board, plate, or platter will work - there's no need to go out and buy something new. Since we're making a dessert board, a smaller tray will work.
In addition to a board, you may want a few small bowls for dips and sauces.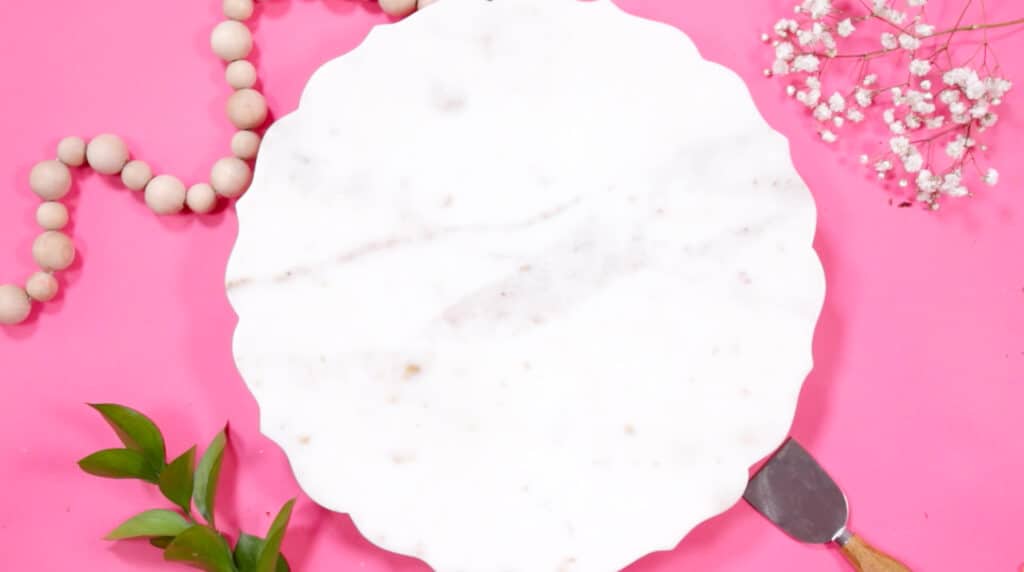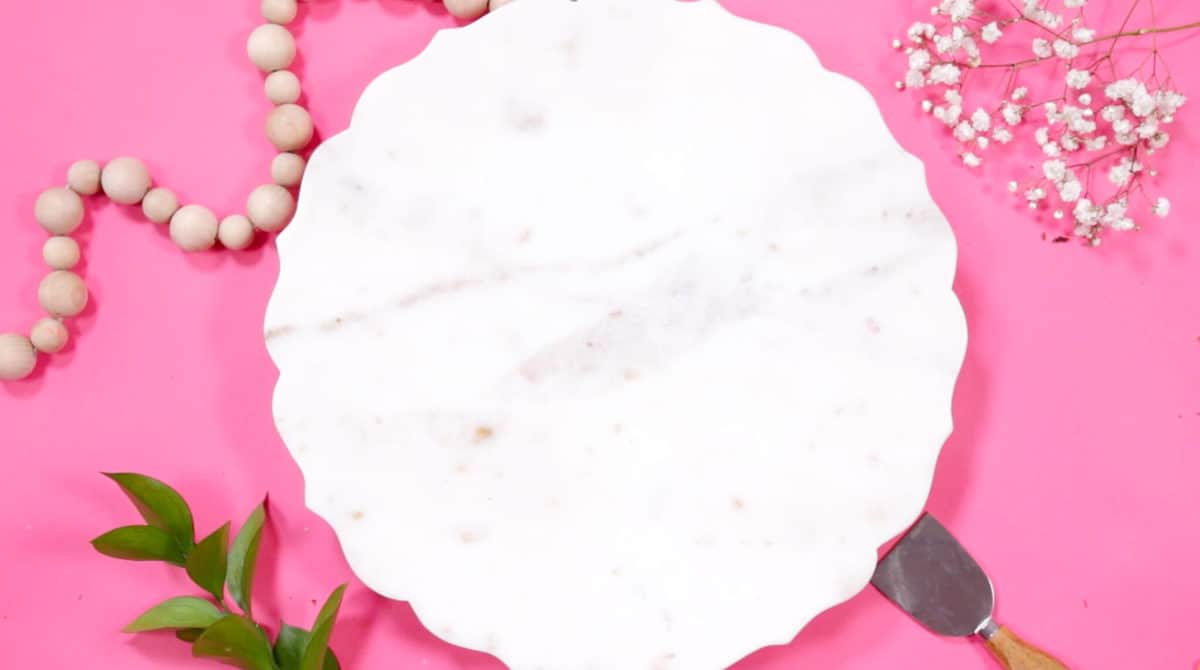 Step 2 - Assemble Your Board
There's no wrong way to assemble a charcuterie board; just add in each of your elements until you are satisfied with its look.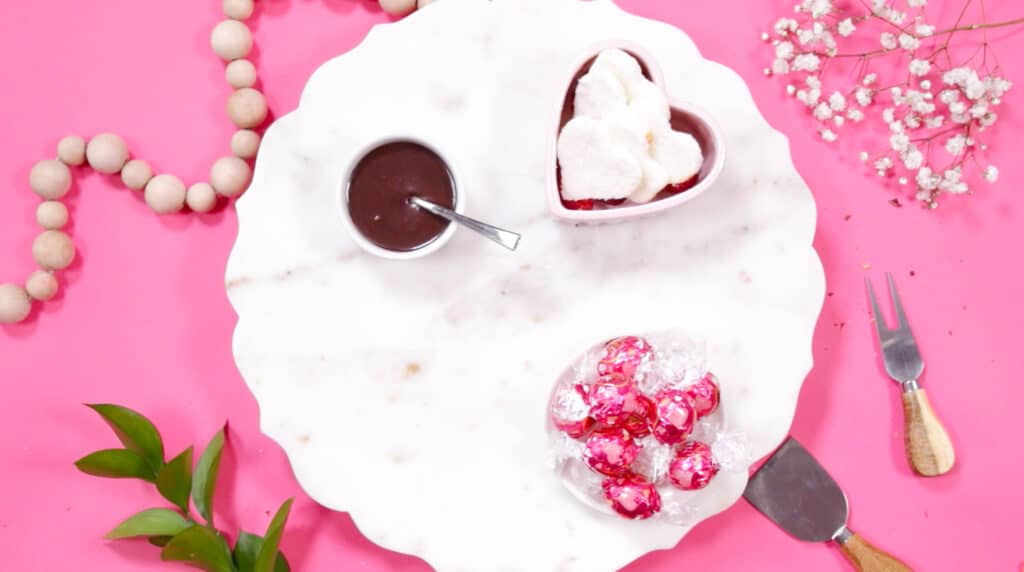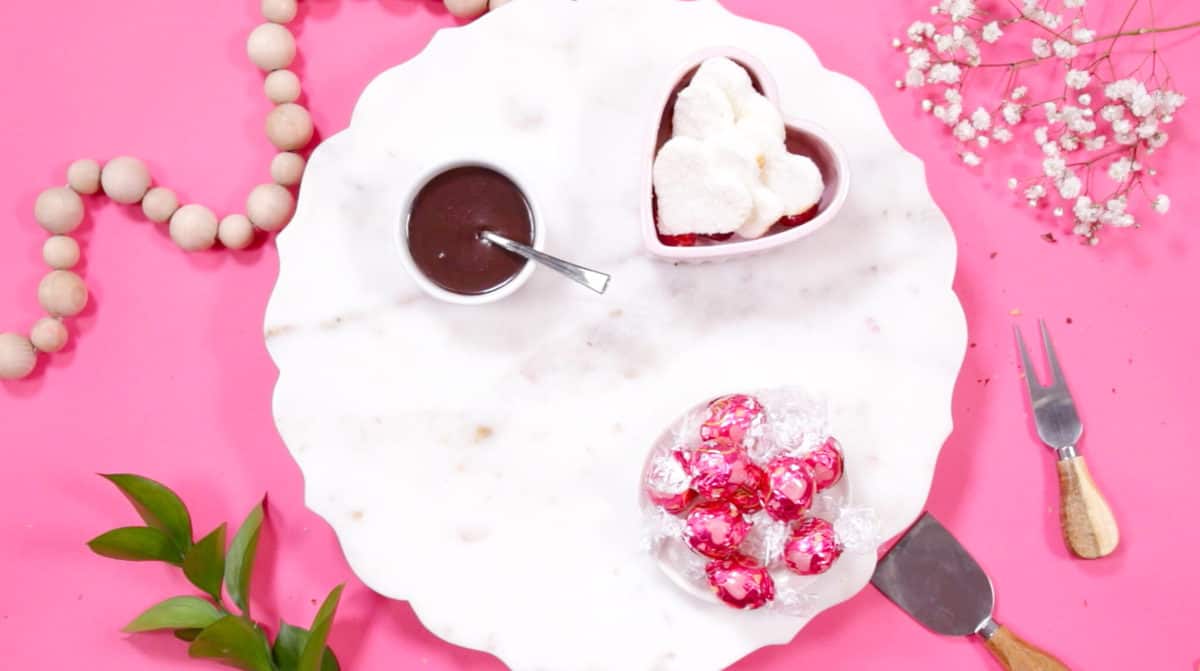 But, for me, I tend to assemble my boards in the same order every time. First, I place my larger items, followed by medium-sized items, and finish with my small items.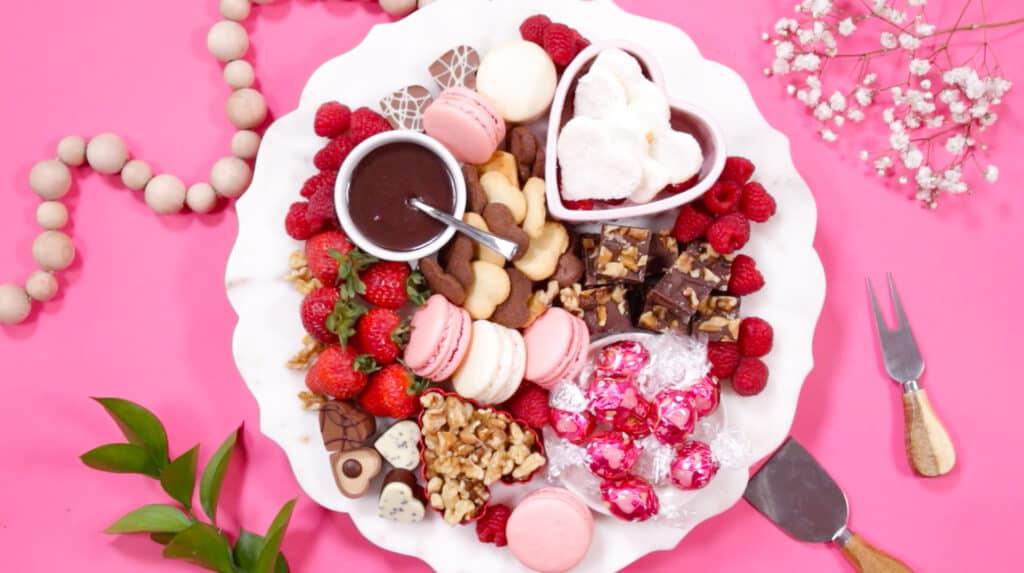 Step 3 - Add in Finishing Touches
To finish off your board, add in a few finishing touches. I normally add in fresh herbs, but for this board, I decided to add in flowers.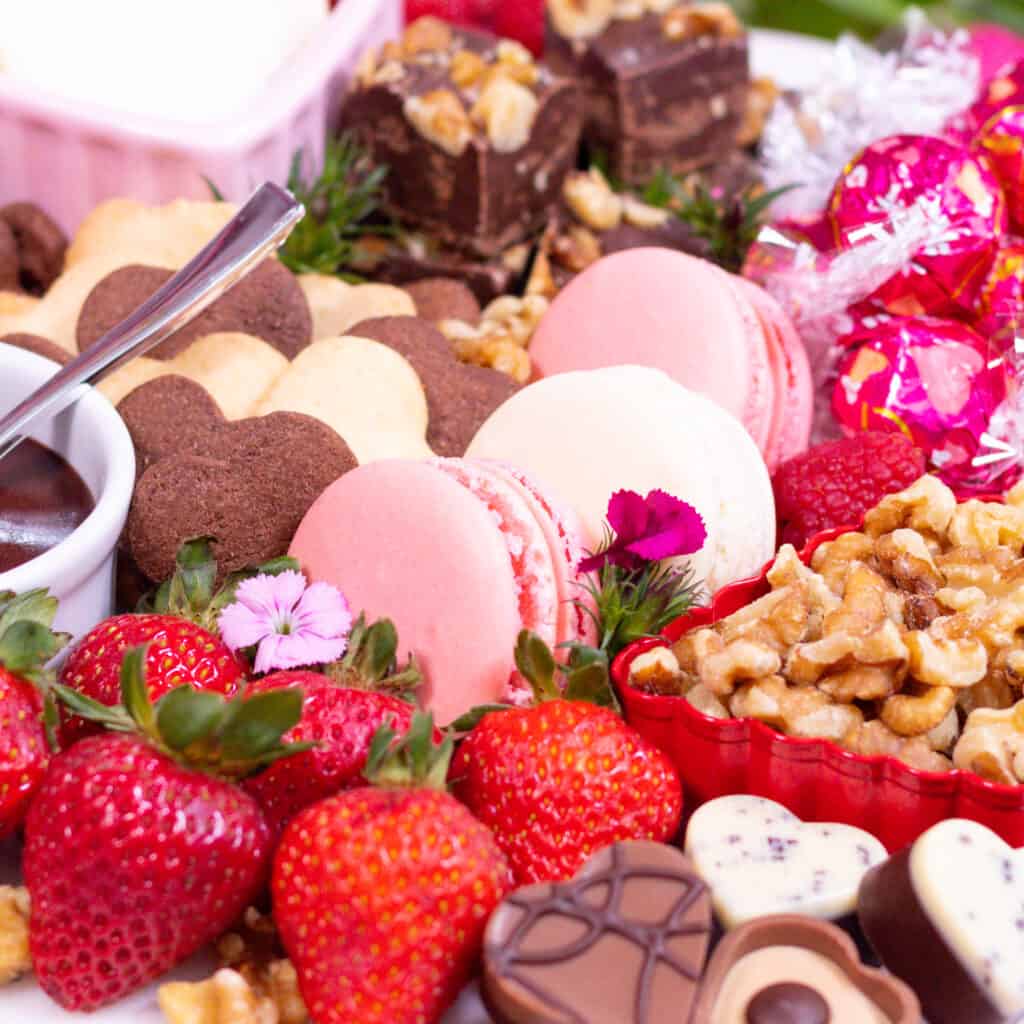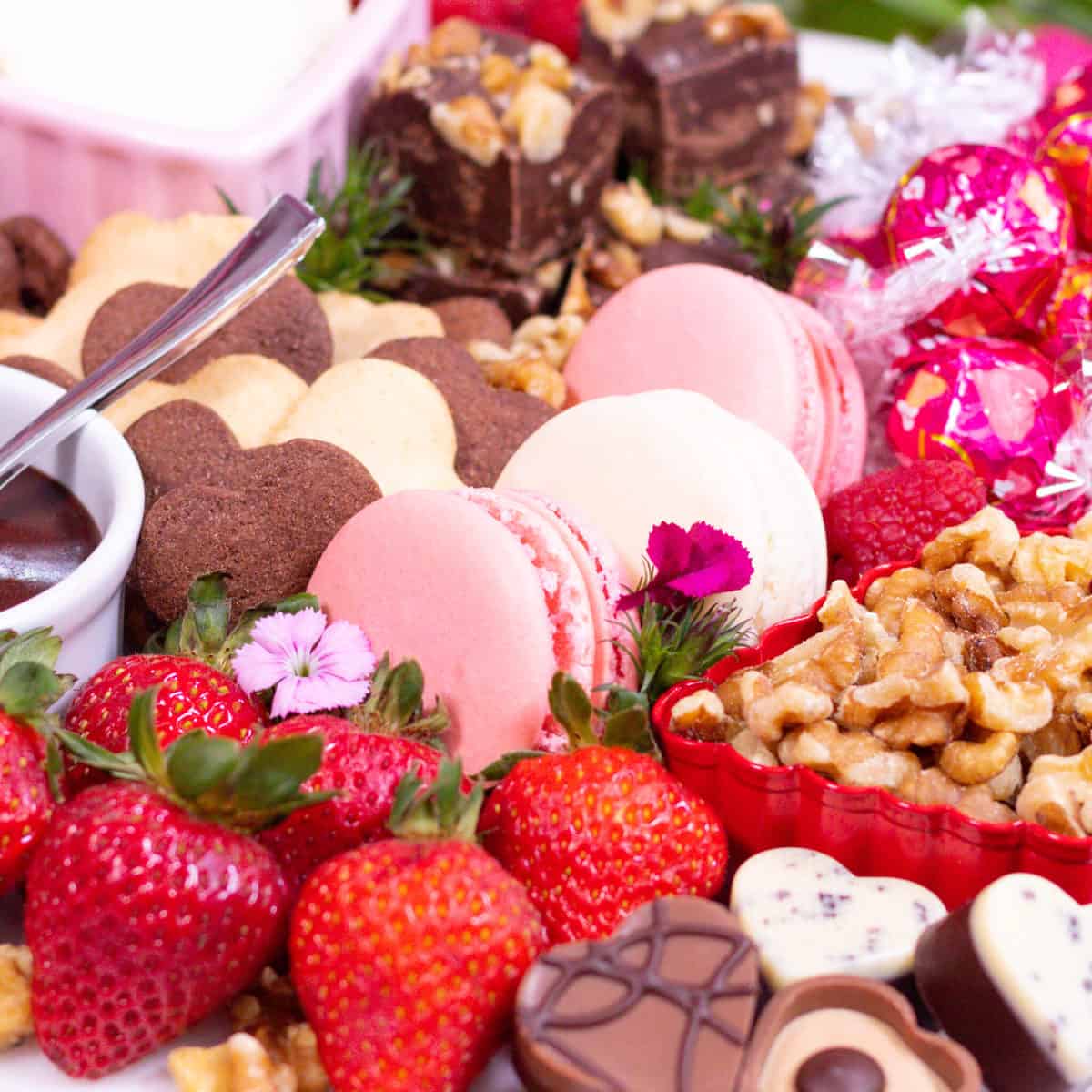 Have you made a charcuterie board before? Let me know in the comments below!
I'd love to see your dessert charcuterie board! Be sure to tag me in your posts so I can see them!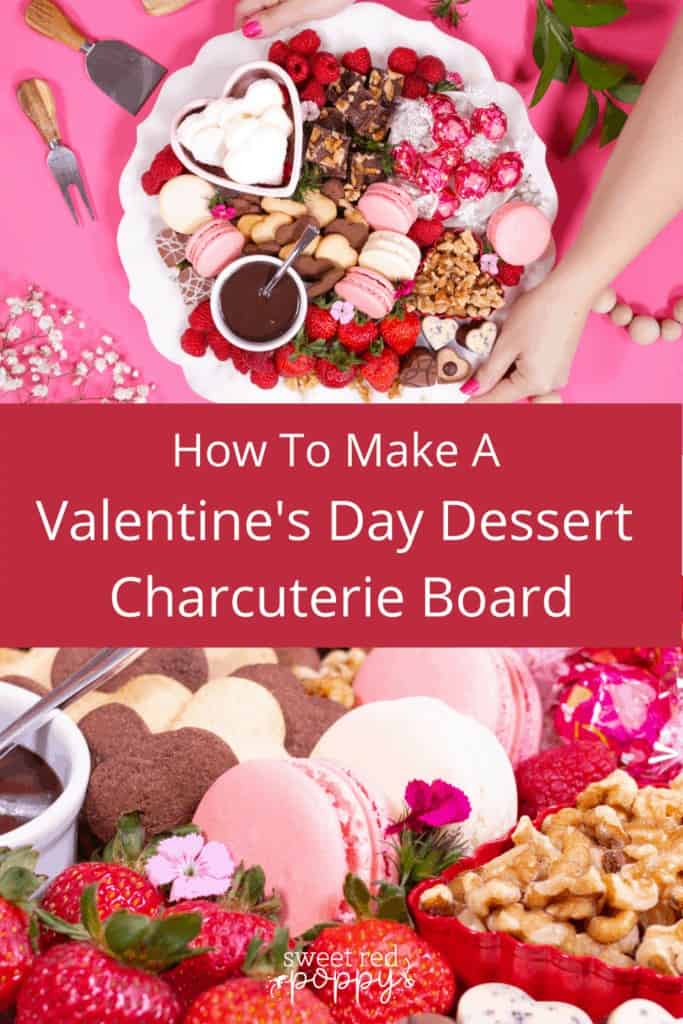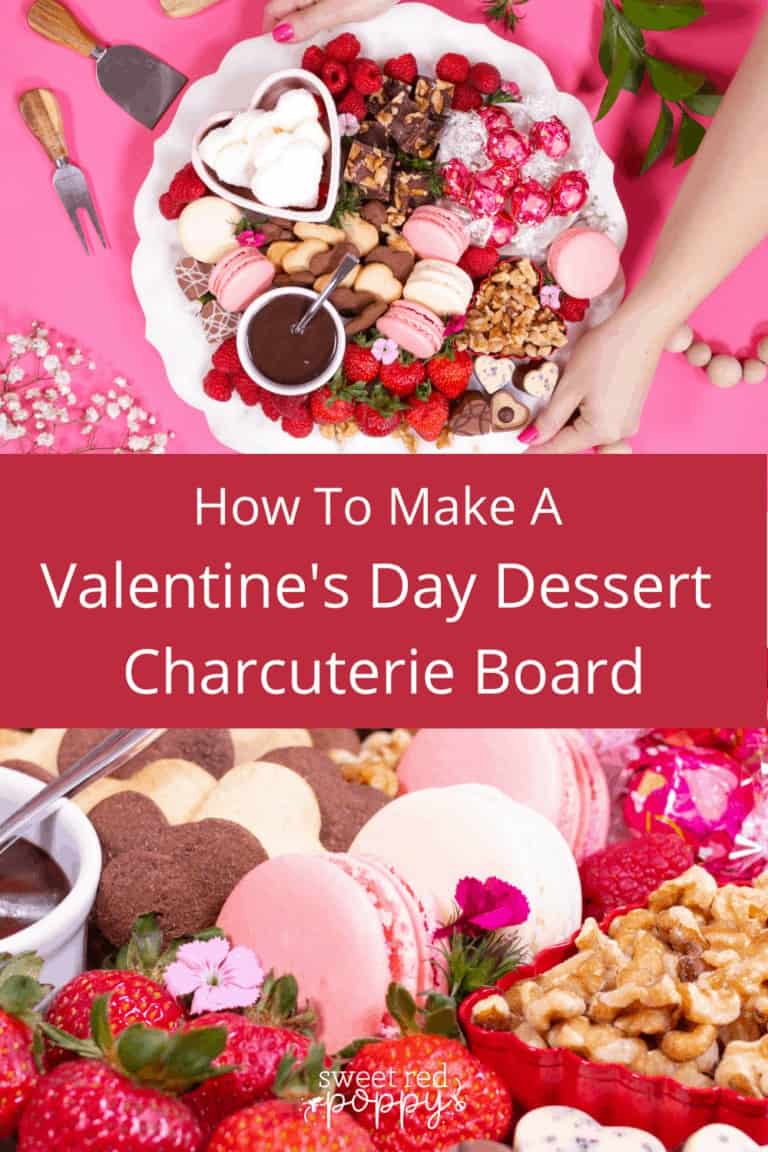 Be sure to save this to your Pinterest board for later!
Have you made a dessert charcuterie board? What did you include in yours? Let me know in a comment below!