With this step-by-step tutorial, you'll learn how to make a no-sew fleece blanket for adults, kids or babies using fleece fabric and knots.
This is a sponsored post written on behalf of JOANN. All thoughts and opinions are my own.
If your kids are anything like mine they've been talking non-stop about the new Frozen 2 movie. My kids have been singing all of Anna and Elsa's new songs, quoting Olaf (isn't he just the cutest) and dressing up in all of their Frozen costumes for the past month.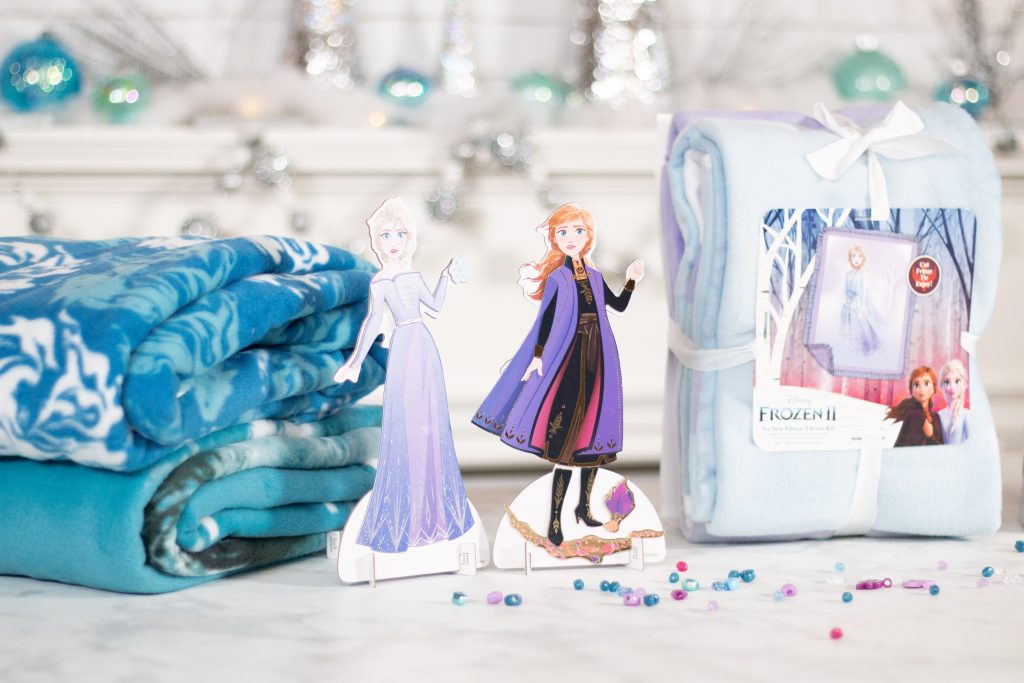 On our last JOANN trip, my 6-year-old spotted a display of Frozen 2 No-Sew Fleece Blanket Kits and I knew they just had to come home with us!! There's nothing my little ones love quite as much as a hand-made blanket. I knew this one was easy enough to make that my daughter would be able to help me with it.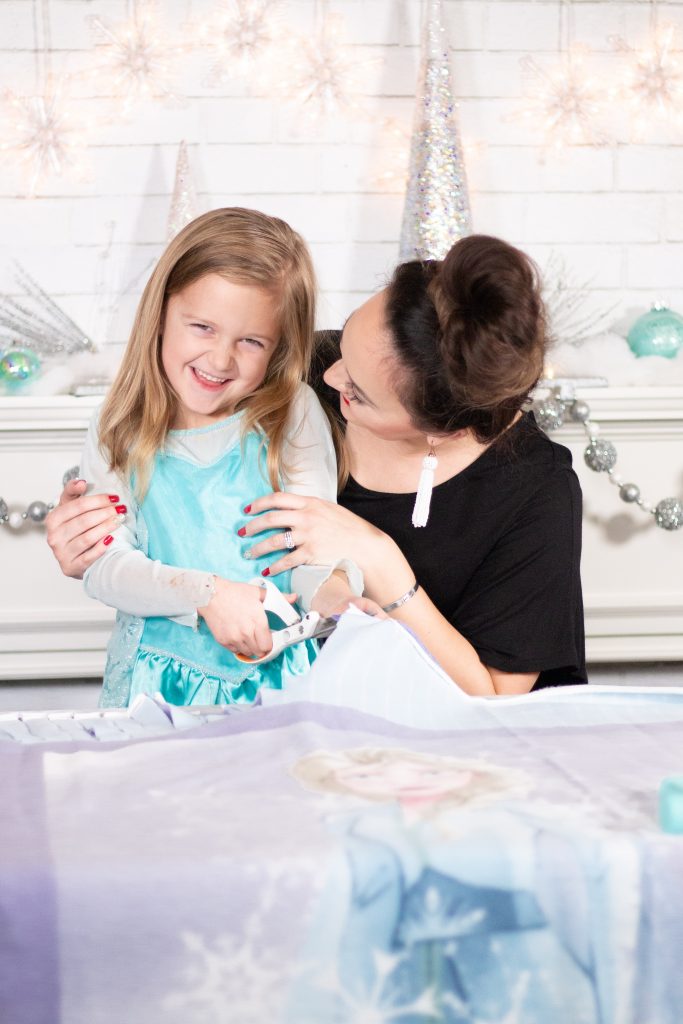 We picked up a few Frozen 2 craft kits as well to keep us busy on upcoming snow days! I always like to have a few fun crafts up my sleeve in case of inclement weather.
My daughters are both obsessing over this magnetic paper doll kit we found on our trip!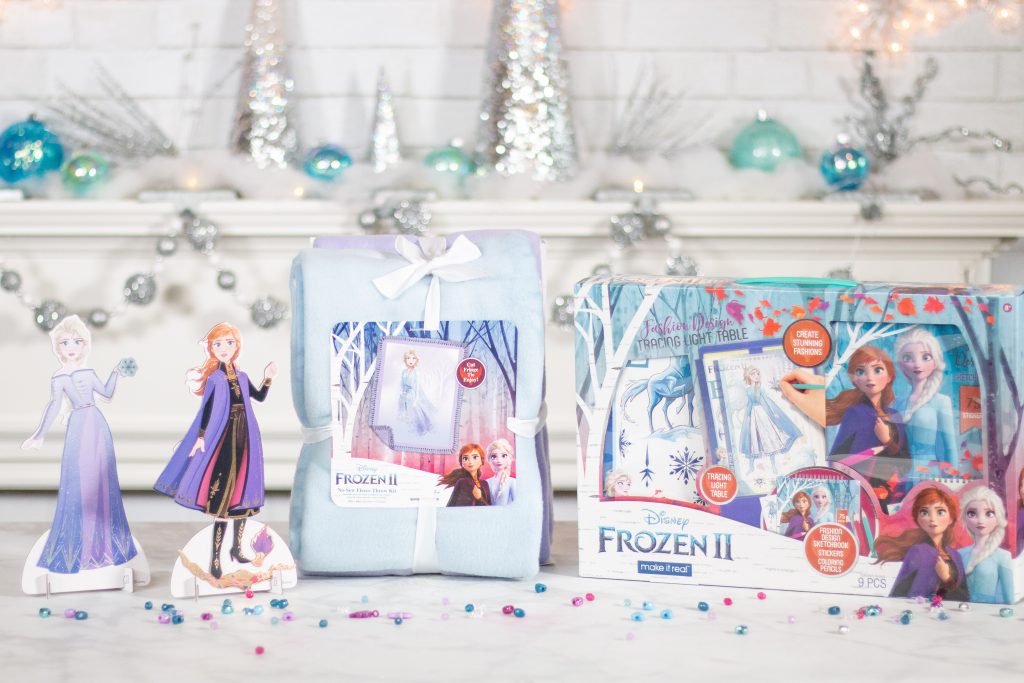 Even if you don't have a no-sew fleece kit you can still use this tutorial to make a no-sew blanket!
For a child-sized blanket, you'll need to purchase two different pieces of fleece fabric measuring 1.5 yards. For an adult-sized blanket purchase two lengths of fabric measuring 3 yards.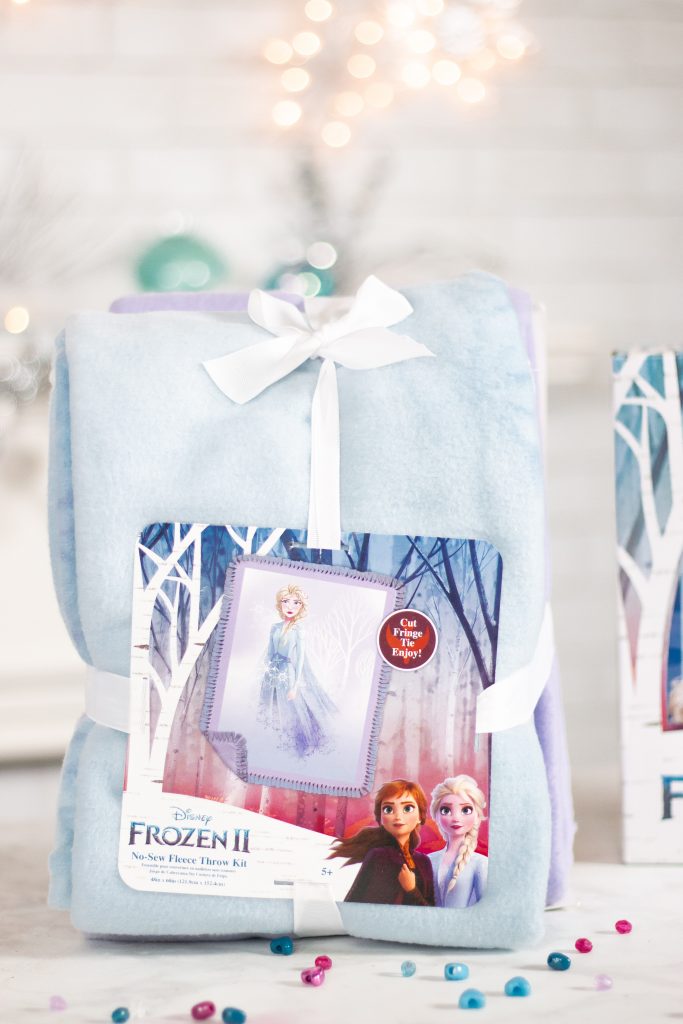 No-Sew Fleece Blanket Supplies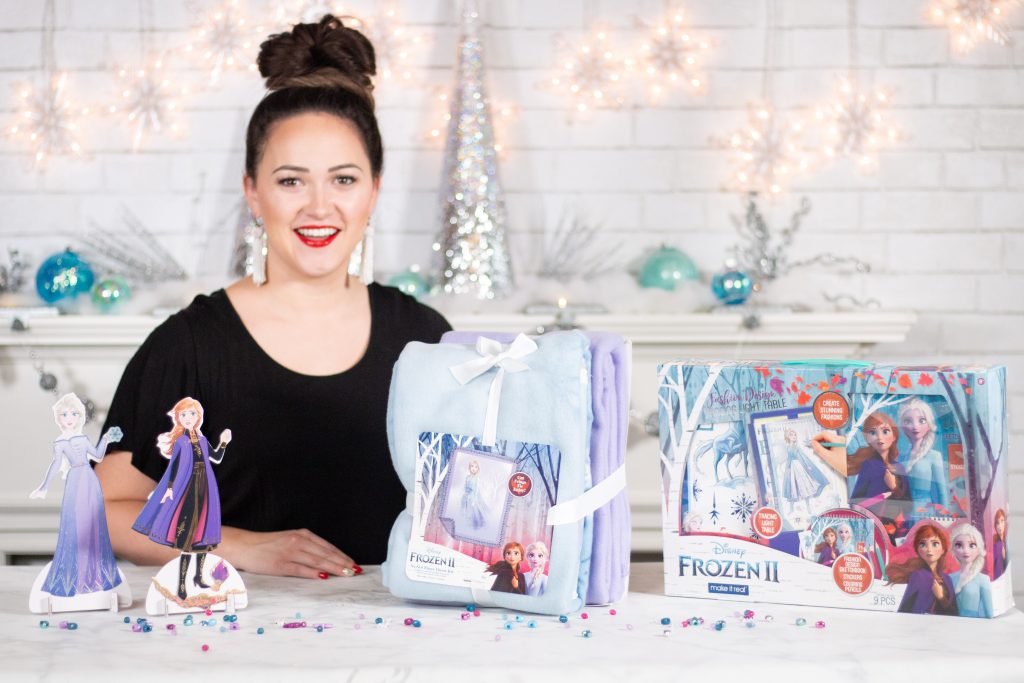 Align and Trim Fabrics
Begin by laying the first fabric out in front of you. The right side should be facing the table or floor. Smooth out any wrinkles making sure it's completely flat. Now, lay the second piece of fabric on top of it with the right side facing upwards taking care to align the fabric edges.
Trim the fabrics so that they are the same size.
*Optional add a few pins to your blanket to secure the fabrics together.
Cut out Square Corners
Cut a five by five inch square from each of the four corners. Use a ruler to measure your squares.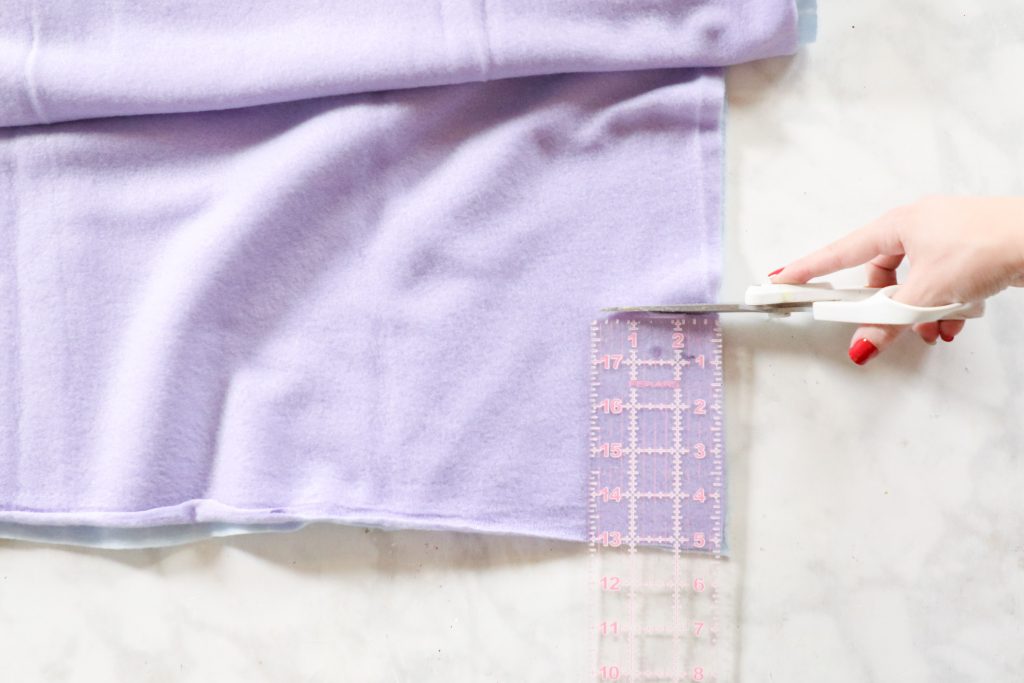 Cut Fringe
With a sharp pair of scissors ( I prefer spring-loaded scissors) Cut five-inch long strips of fabric that are 2 inches wide all the way around the blanket.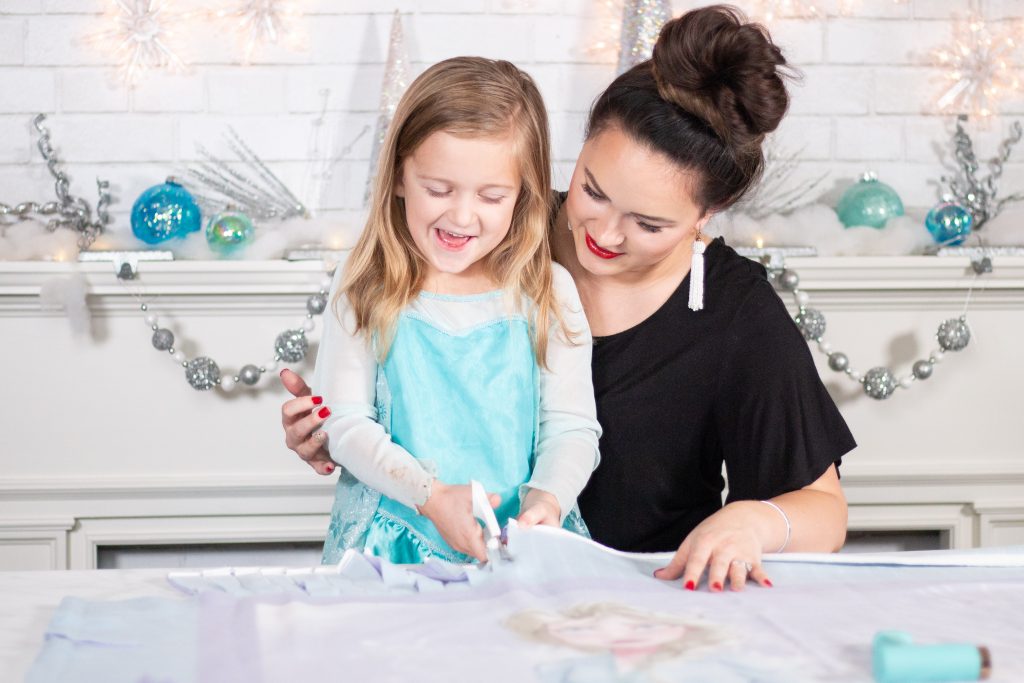 Tie Knots
Begin tying knots at the corner of your blanket working all the way around the blanket. To tie the knot hold both pieces together and create a knot by looping the fringe and pulling the tail through the loop.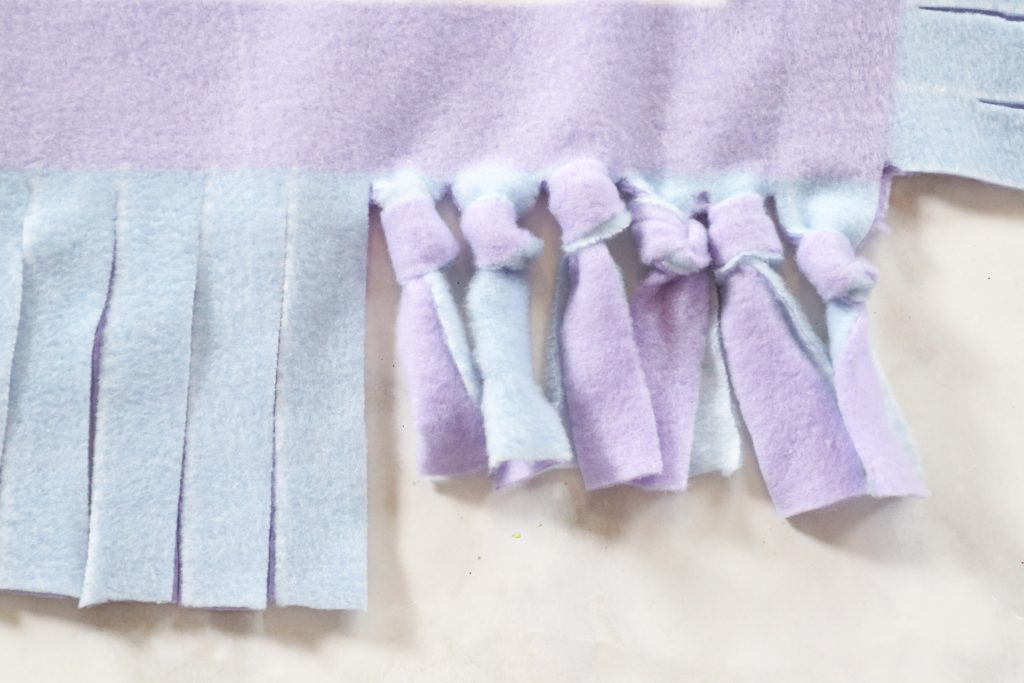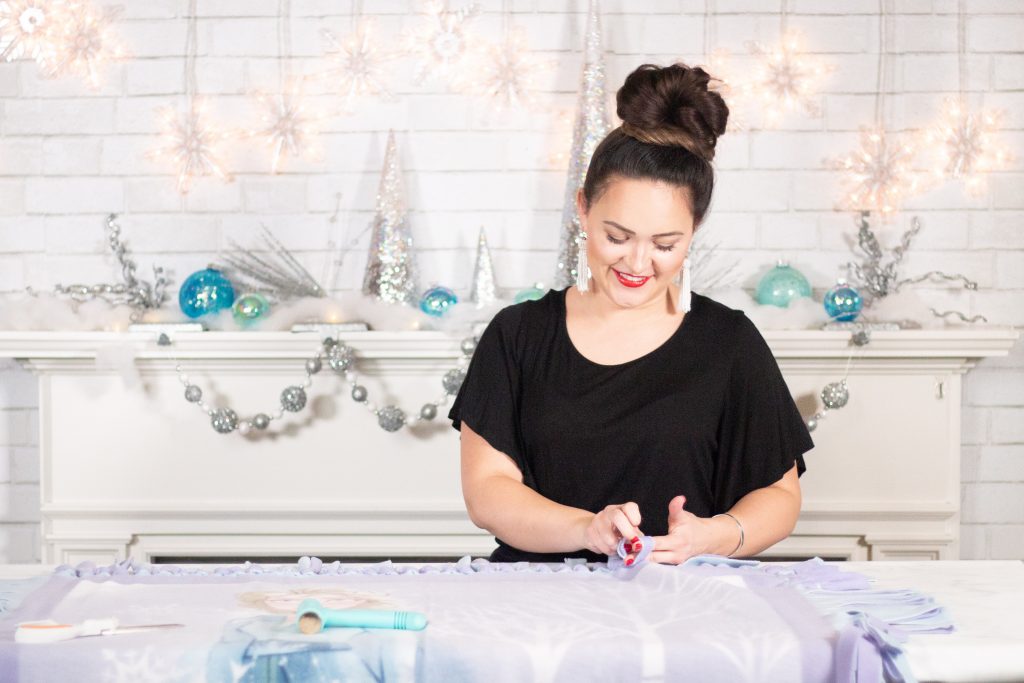 Now you've created a snuggly no-sew fleece blanket! It's time to cuddle up on the couch and watch Frozen!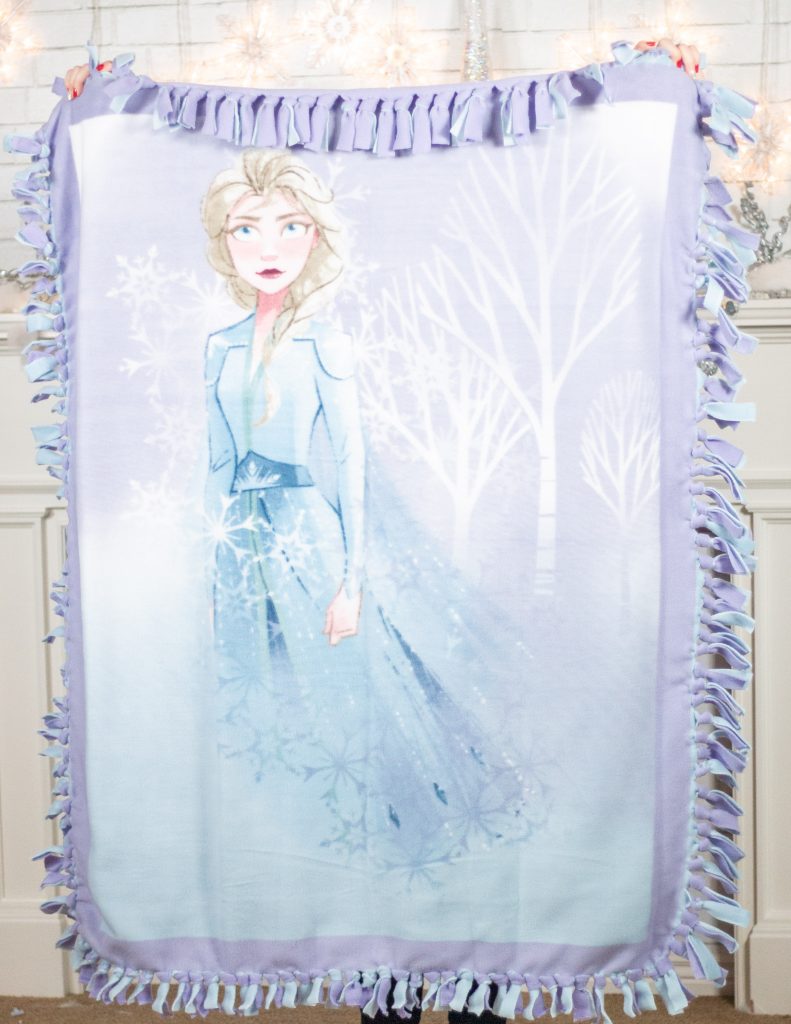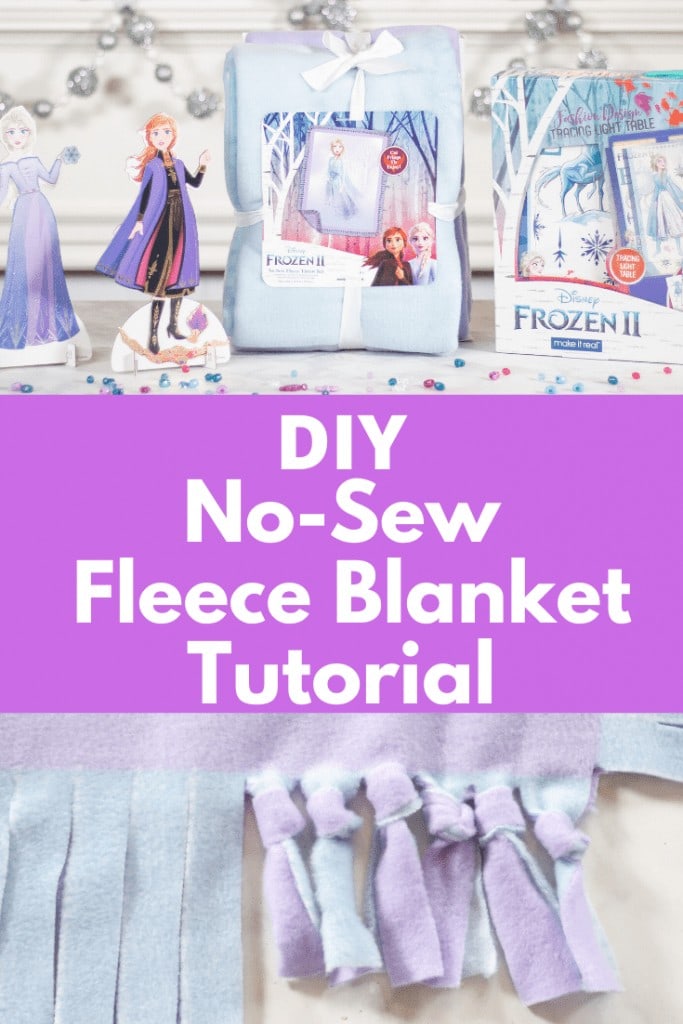 Check out more tutorials on Sweet Red Poppy!