I love having the opportunity to test a new pattern. It's the perfect way to motivate me to start and finish a project in a timely manner. This Honeydew Kisses Josephine Pattern was so much fun to make.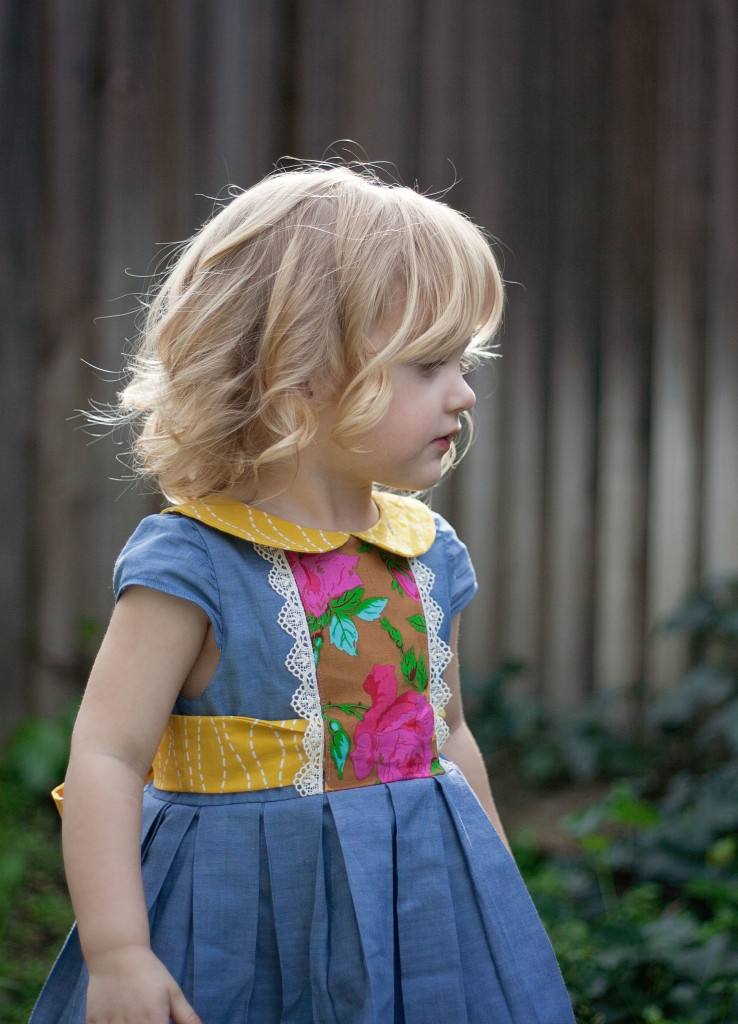 This dress is a total show-stopper! I've tested for Honeydew Kisses Patterns before and I have to say this Honeydew Kisses Josephine Pattern is one of my new favorites! It has so many unique little details. I just adore the pleated over skirt.....although to be perfectly honest there wasn't a whole lot of adoration going on as I pressed all those pleats! But not to worry, all the effort was totally worth it!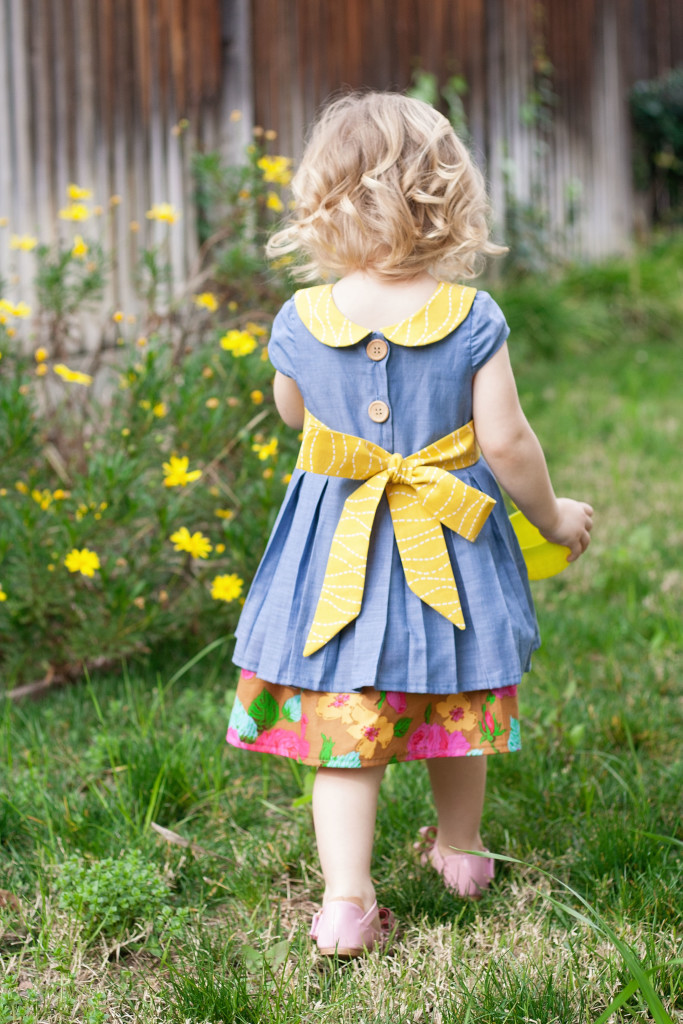 I made a size 2 in this dress for Madeline. The pattern includes sizes 6 months to 12 years. For the bodice and over-skirt I used a lightweight denim-colored cotton that I picked up at the LA fashion district. I REALLY need to post all the details about my trip last month. I scored so many amazing fabrics and trims! The lace I used on this dress also came from my LA trip. Would you believe I picked up 16 yards of that lace for only $3.00? They were practically giving it away.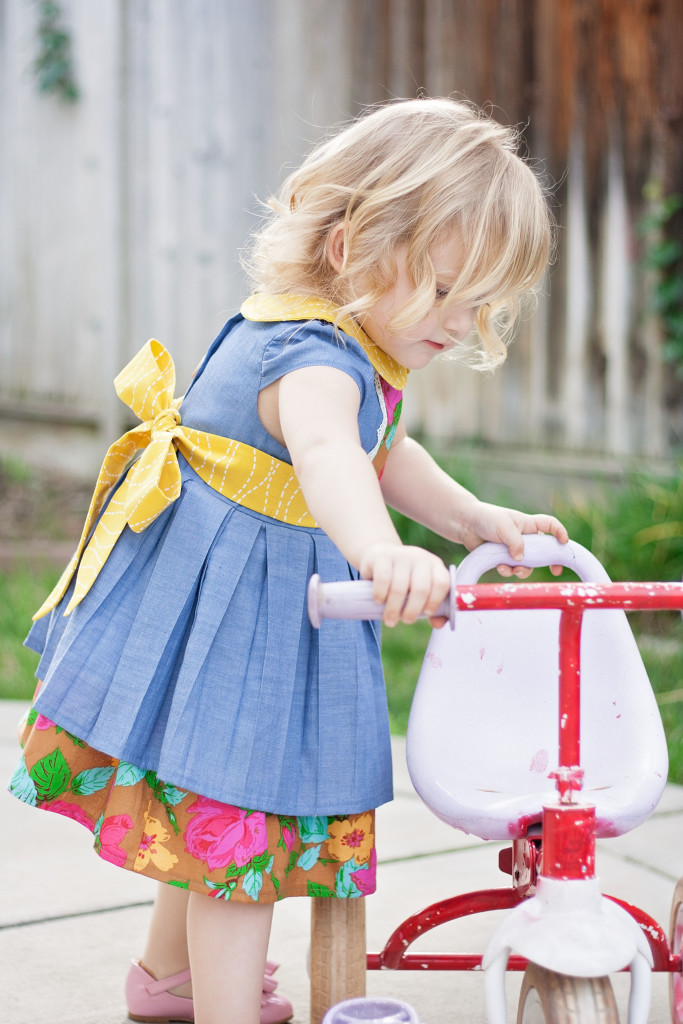 The gorgeous floral is a Jennifer Paganelli print I've been hoarding for months. Sometimes I think every fabric I blog about is something I've been hoarding. I guess I have deep attachments to fabric. But can you blame me? This one is so perfect! The buttons came from a little craft box I found at Costco and the yellow fabric is a print from JoAnn's.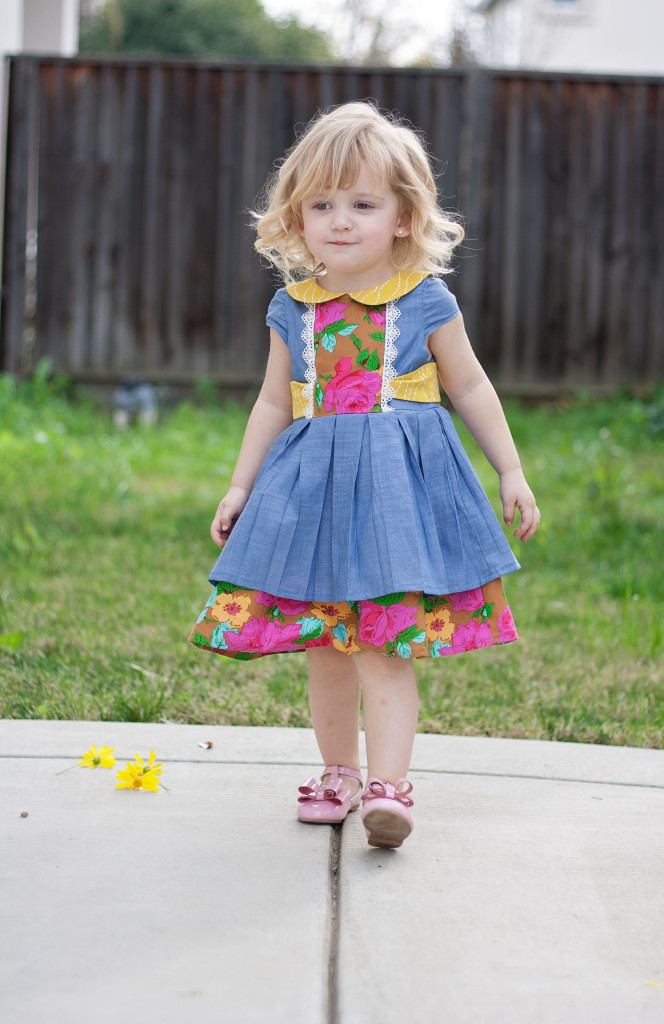 It's all the little details that really make this dress special. I have a total soft spot in my heart for Peter Pan collars! The bodice features a bib that's perfect for a special fabric and even a little bit of trim. The sash is threaded underneath the bib and ties in the back. This dress does require buttons, so if you're afraid of buttonholes, now is the time to learn because it really adds such a classic touch!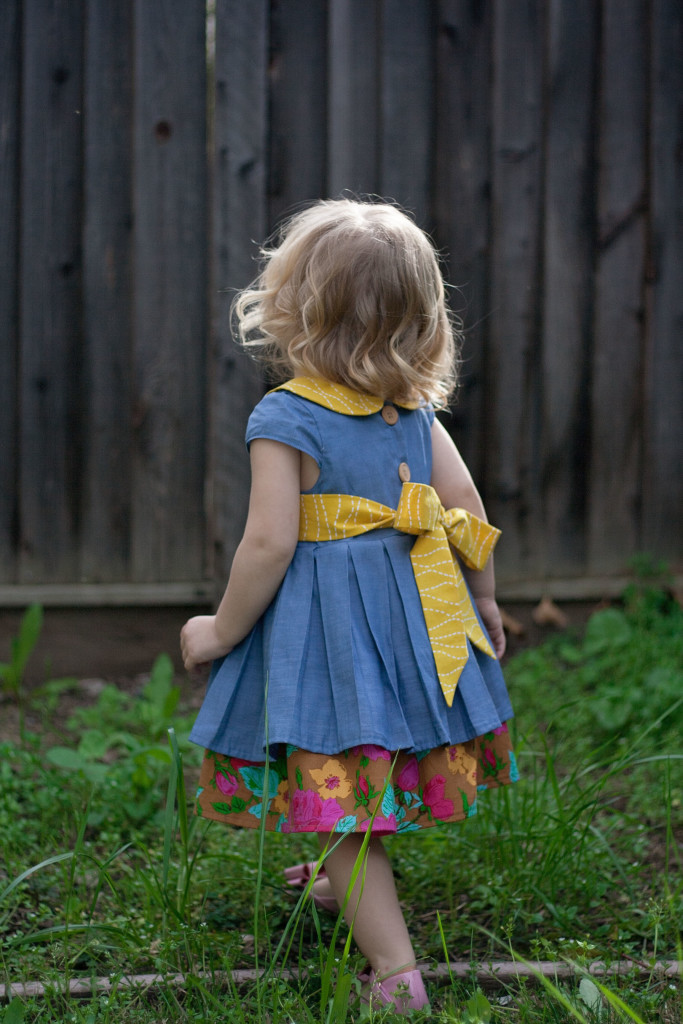 The Josephine Dress Pattern Features:
Sizes: 6 months - 12 years
Optional Bib & Trim Detail
Optional Sash
Peter Pan Collar
Pleated Over-Skirt
Gathered Under-Skirt
Button Closure
Gathered Half-Circle Sleeve
Lined Bodice
Madeline really loves this dress! When she first put it on she ran to the mirror and began twirling. She told me "I pretty", "spin, spin" and then this overly-emotional pregnant-momma started crying because Madeline liked something I had made her. I know it might seem silly, but it really does mean the world to me when I see her eyes light up and her sweet little excited-grin when she gets a new outfit. After taking photos and playing outside for hours, she was heartbroken when I told her she had to take it off for dinner. The cute little thing scarfed down her food as quickly as she could and asked to put it back on immediately after she was done eating.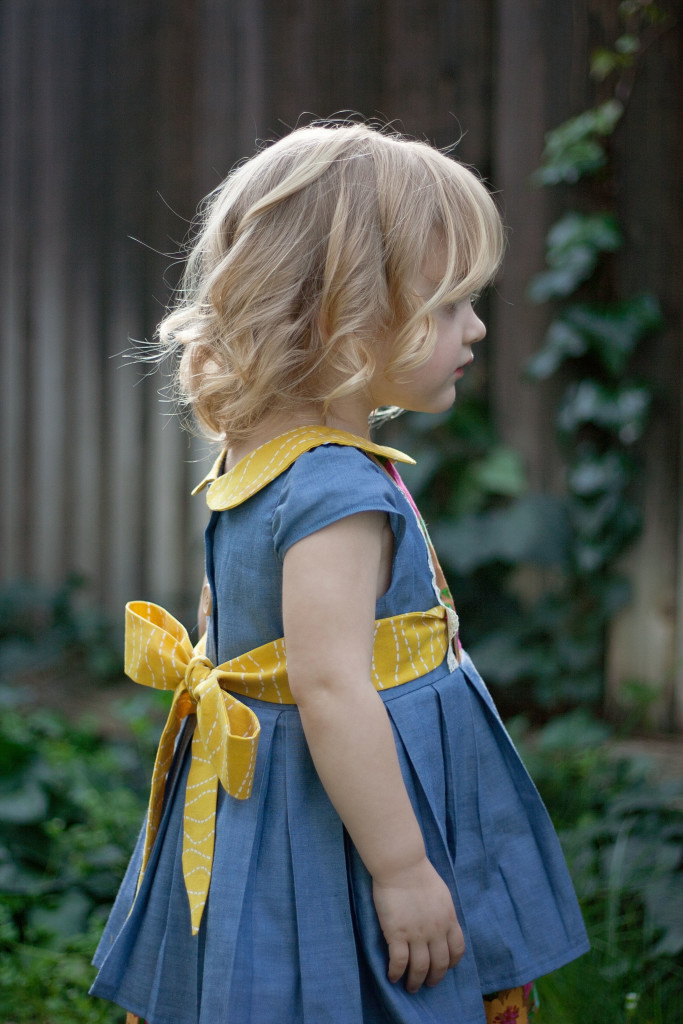 Talia, the designer behind Honeydew Kisses, does a wonderful job creating PDF patterns and very thorough instructions. She takes the time to explain proper sewing techniques like under-stitching as opposed to top-stitching and clipping corners and curves. Using proper technique really makes such a huge difference in the way the garment looks in the end. It's the difference between something you've made looking homemade and looking store-bought.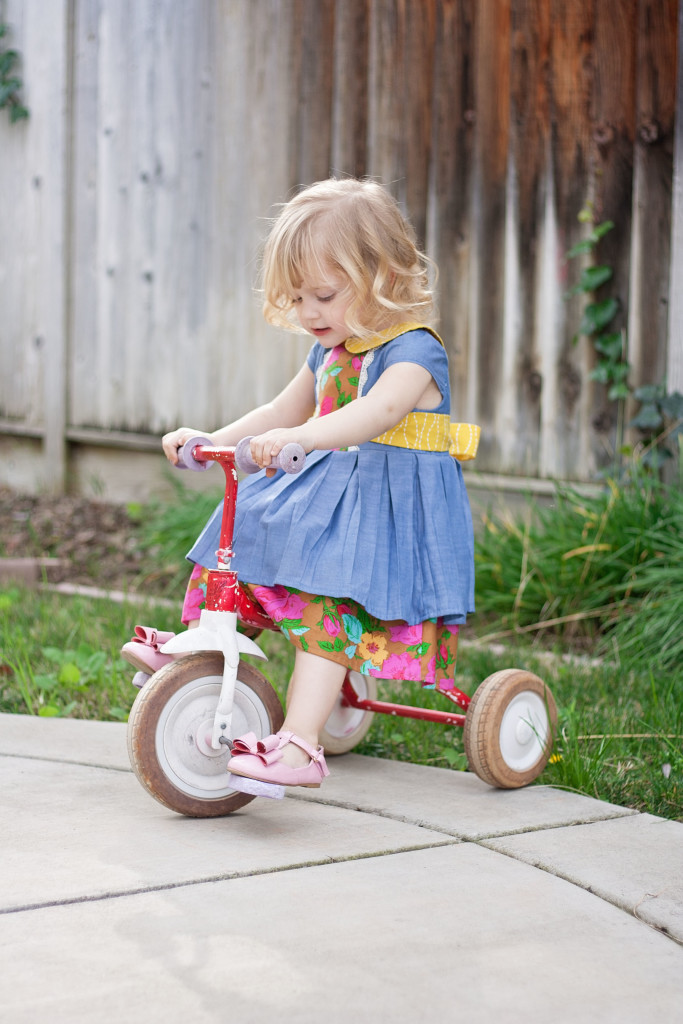 Overall, I was very happy with the way this dress turned out. Honestly, it's a bit of a time investment and it's not a "quick" sew. But it is the type of dress that I will treasure for years to come. My advice; buy your self some chocolate, find a good Netflix movie and spend some quality time with your sewing machine and iron. And when your little girl puts her dress on and twirls and twirls as she tells you how pretty she looks all those pleats will be worth it!