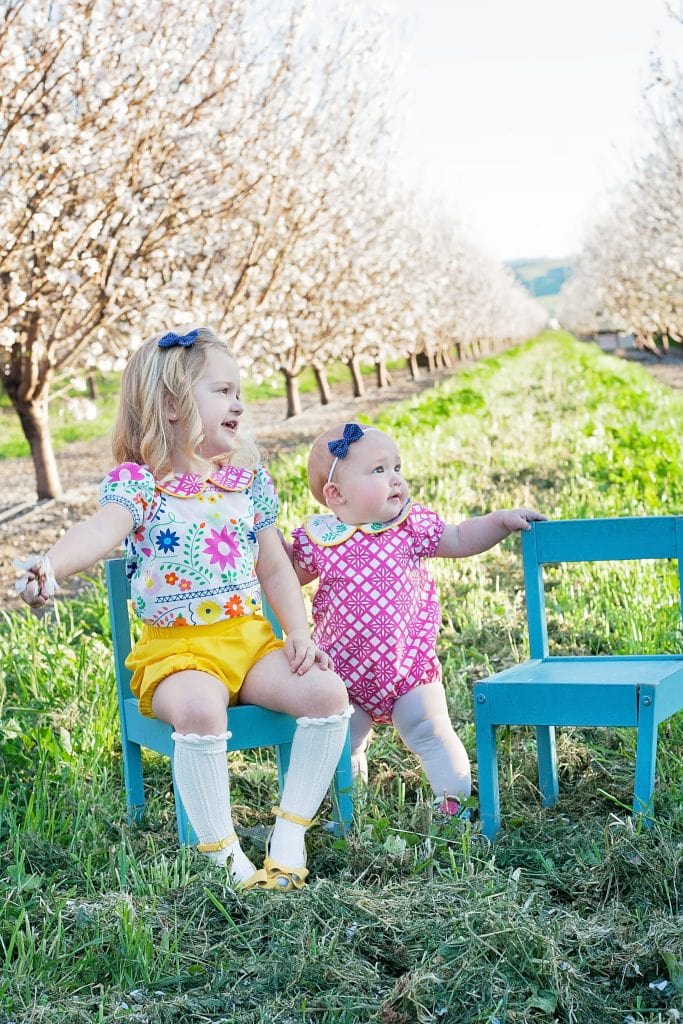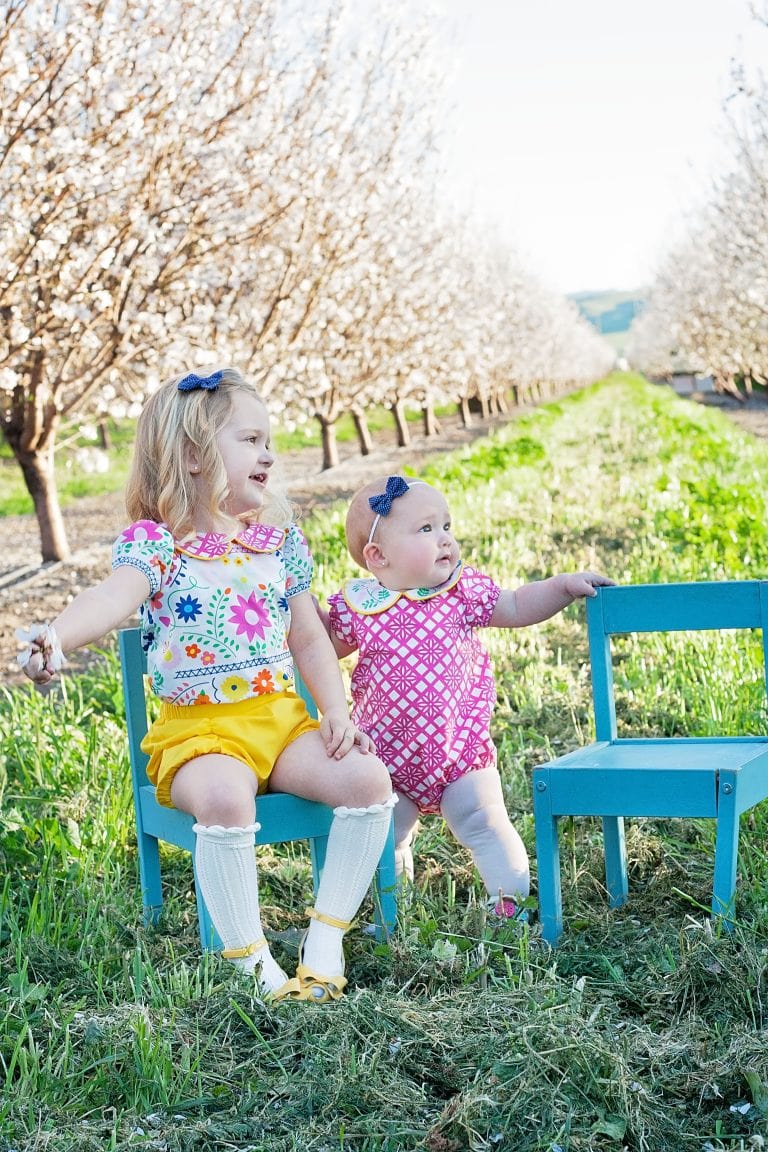 Ever since Dana of Made Everyday released her latest fabric collection Fiesta Fun, I've been dying to get my hands on some of those bright and vibrant Mexican fiesta prints!
Karly from Paisley Roots was kind enough to set up an entire blog tour featuring this new fabric line from Art Gallery Fabric. Even though I'm in the middle of moving from California to Utah (I packed up my entire truck last night) I really couldn't say no to a fun blog tour!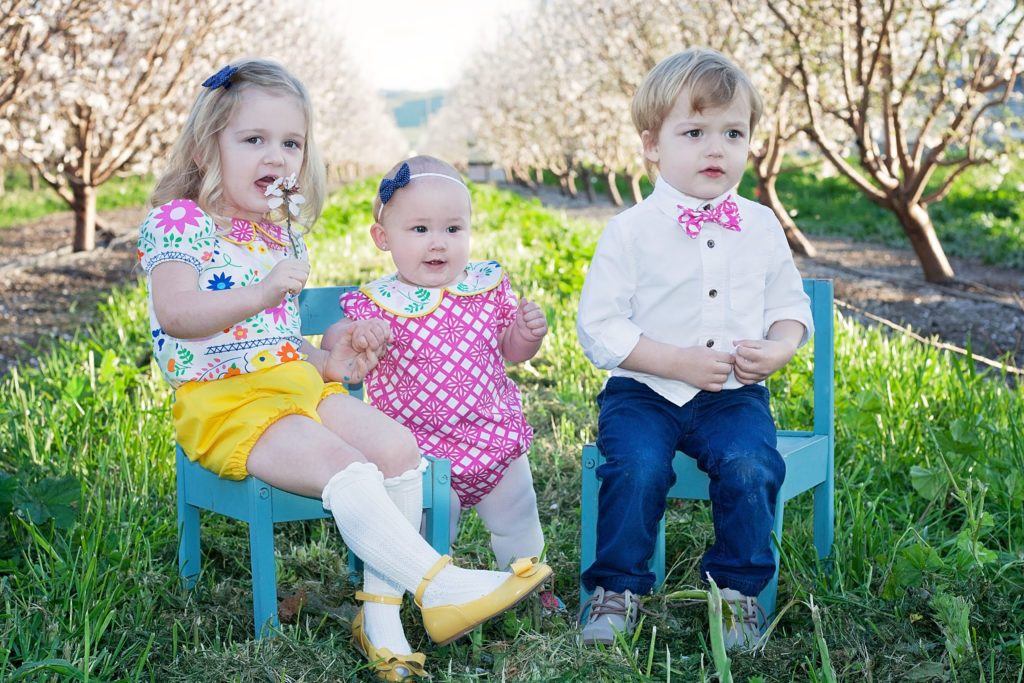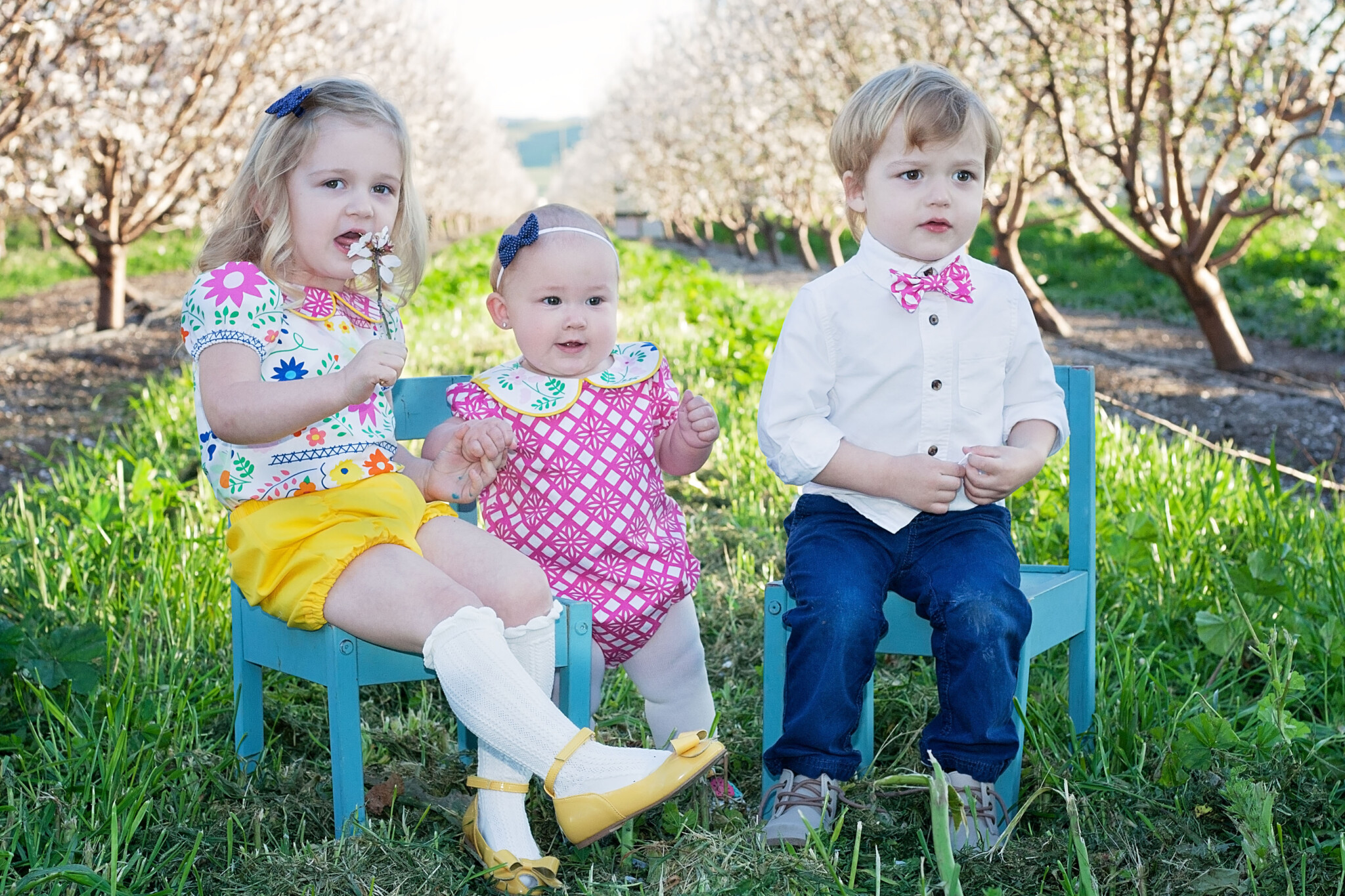 The first fabric I chose was Mexican Dress Morning, a print inspired by the beautiful traditional Mexican garments. It gives you all the visual interest of hand embroidery without all the painstaking work. I chose Zacalo Raspberry and Canary as the perfect coordinates to complement my main fabric.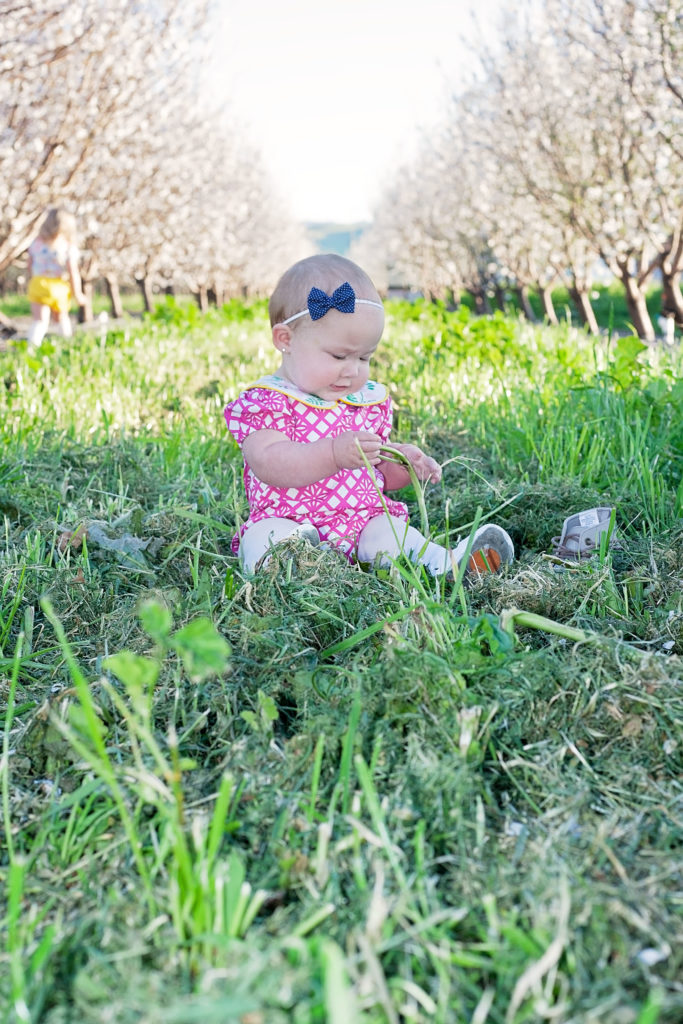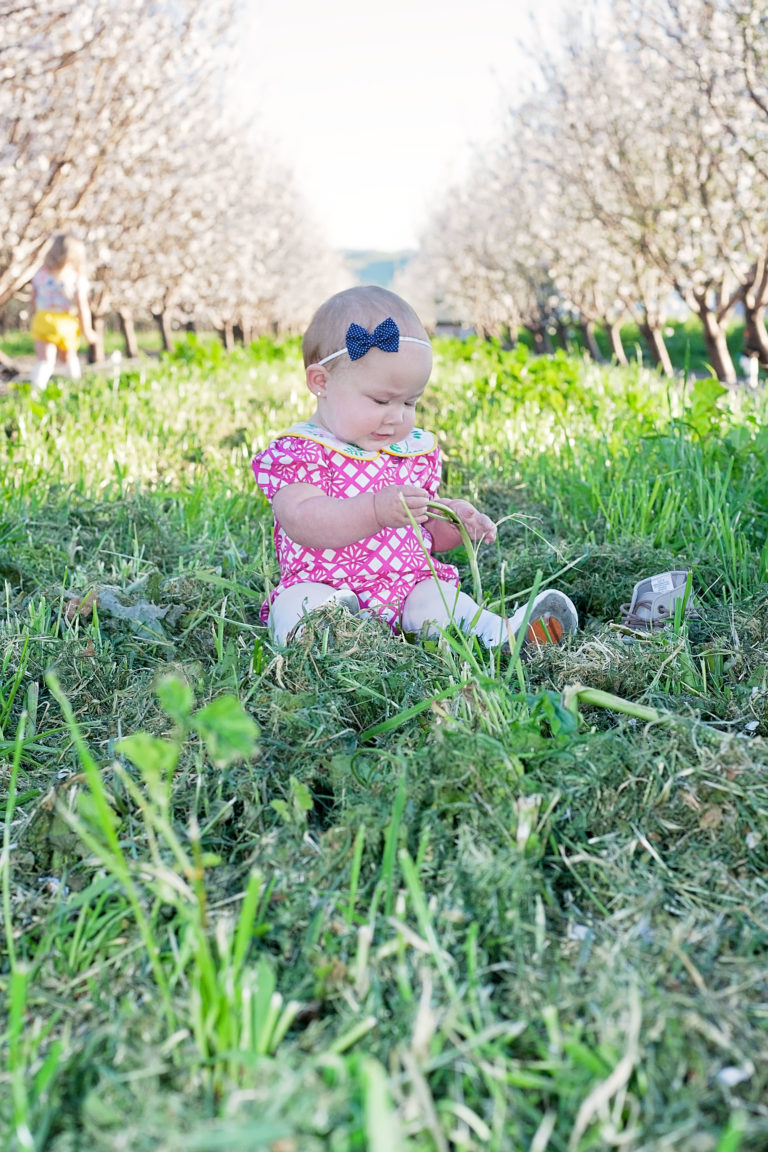 Both of my girls are wearing Tadah Pleatie Playsuits sans pleats. I love the pleats option, but when I have a fabulous print to showcase, I leave them off.
I'm a hopeless case when it comes to rompers with puff sleeves, elasticized legs and peter pan collars, which means that this pattern gets quite a bit of use around here. You can see the other rompers I've made from this pattern here, here, here and here.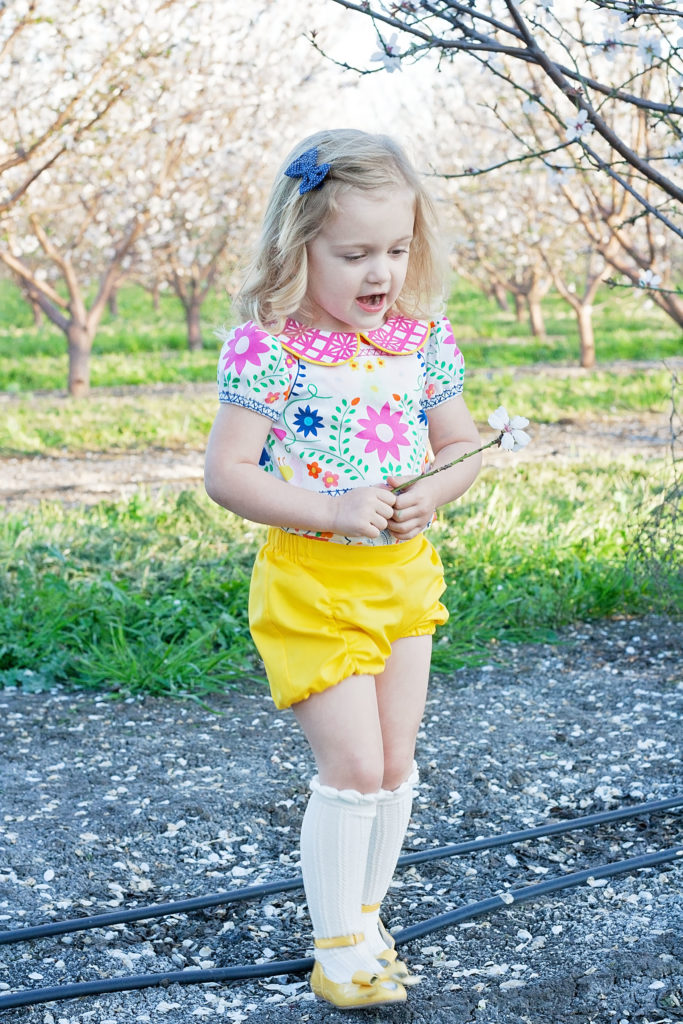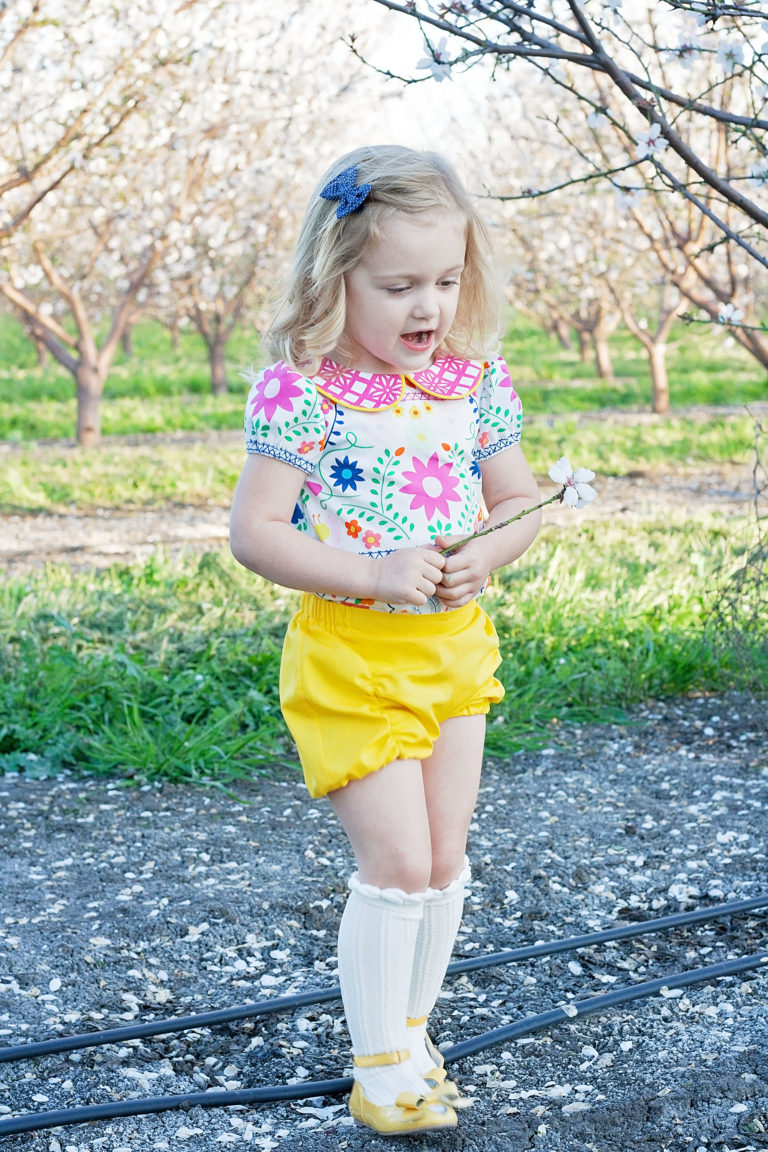 I found the cutest little heart-shaped Kam snaps that worked perfectly for the back of each romper and saved me the hassle of getting out my buttonhole foot.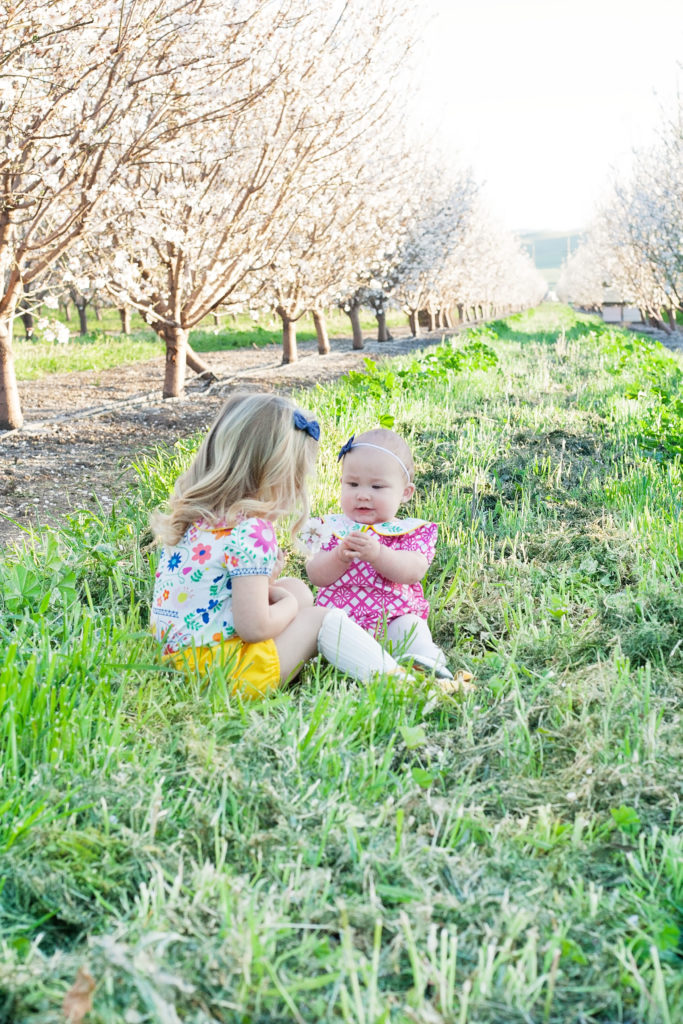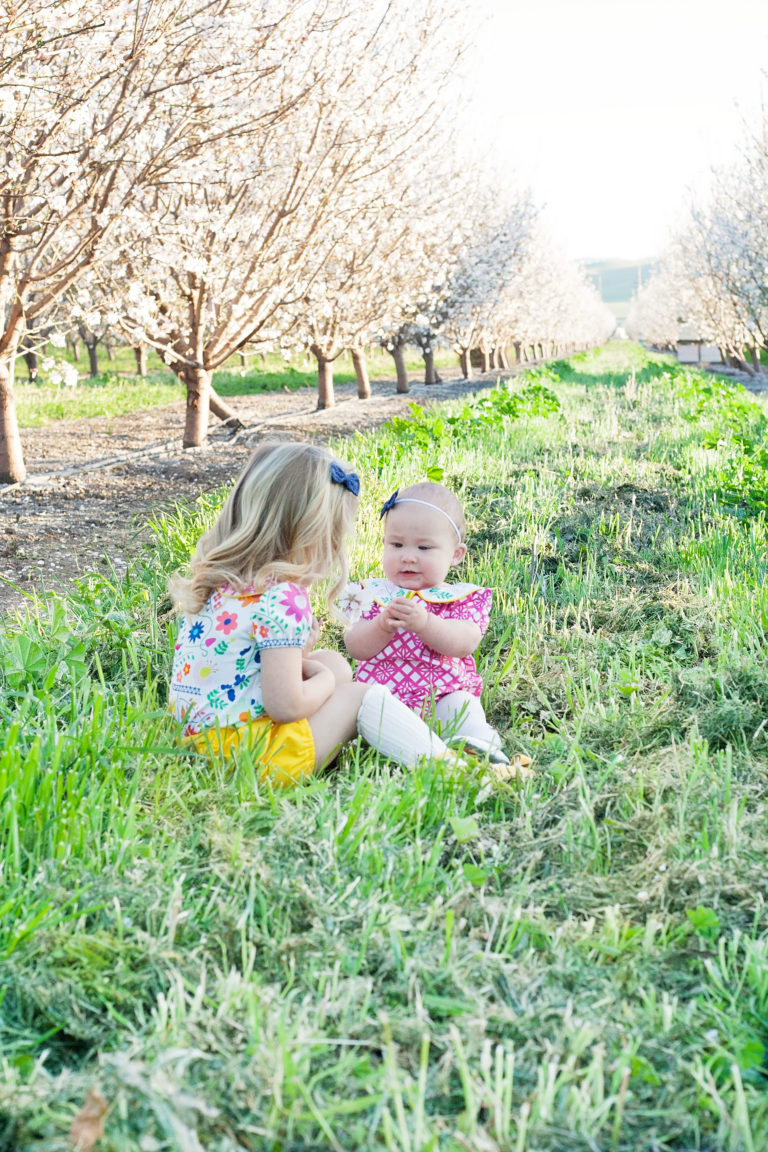 For Madeline's outfit, I paired her Pleatie Playsuit with Tadah's Flexi Shorts Pattern made in Canary fabric. I just adore the way this outfit looks, it's so bright and full of color! Truly the perfect outfit to welcome spring and summer. To be perfectly honest, I'd take a matching top in my size in a second!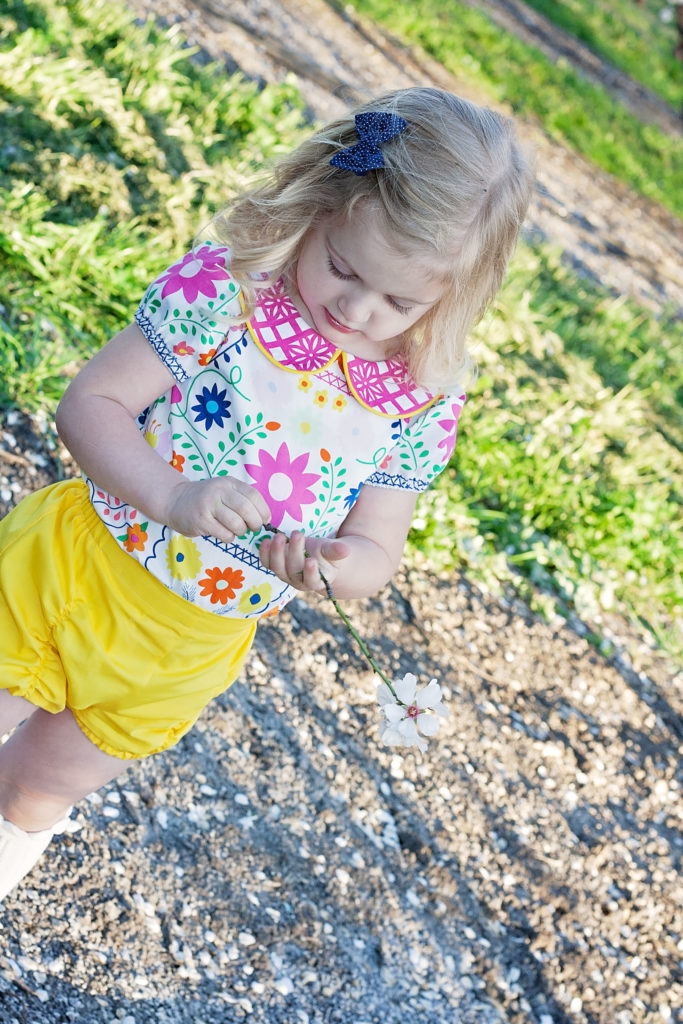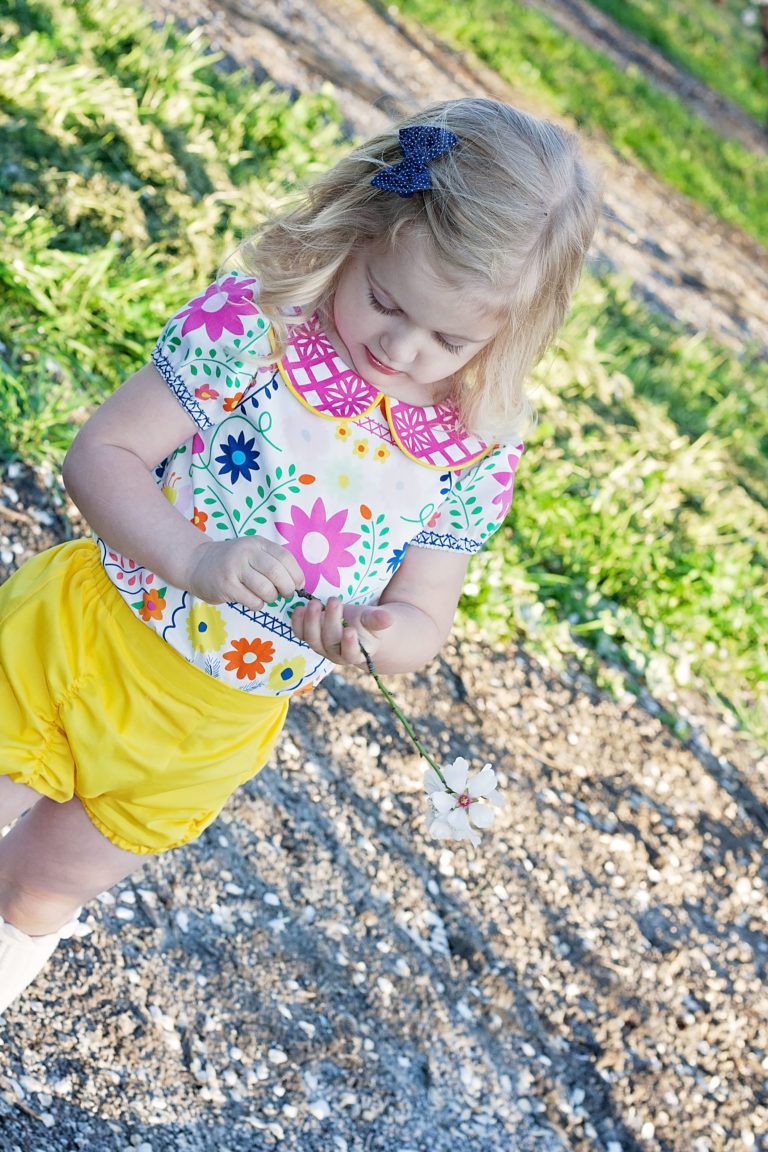 I used the free Made For Mermaids Bow Tie Pattern to make Lincolns bowtie from the Zacalo Raspberry print and I was so glad for the opportunity to sew something up for my little man.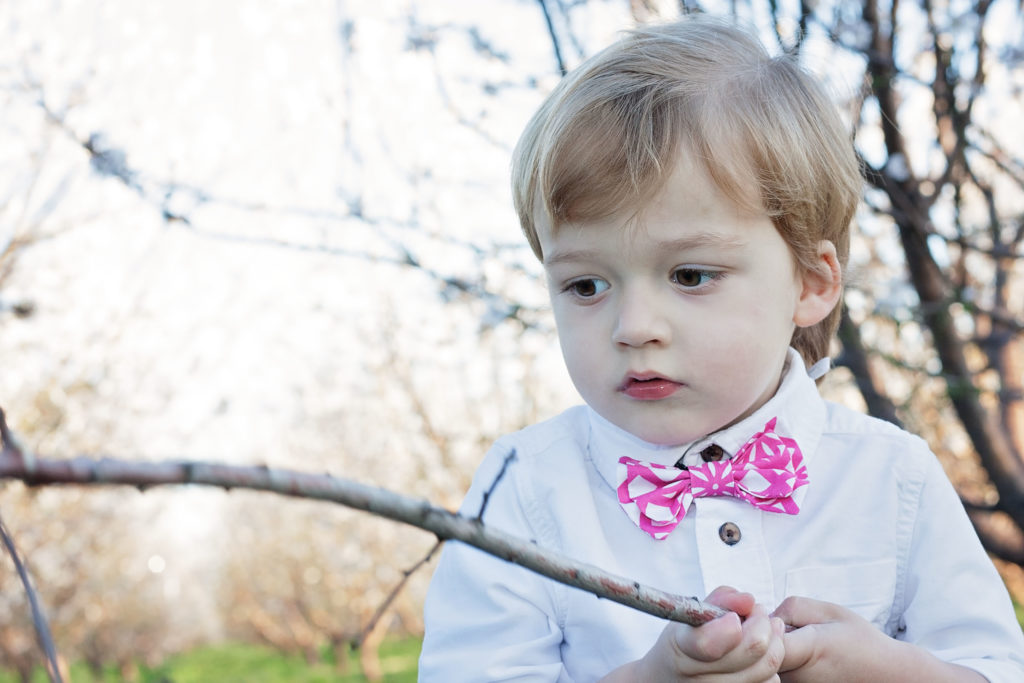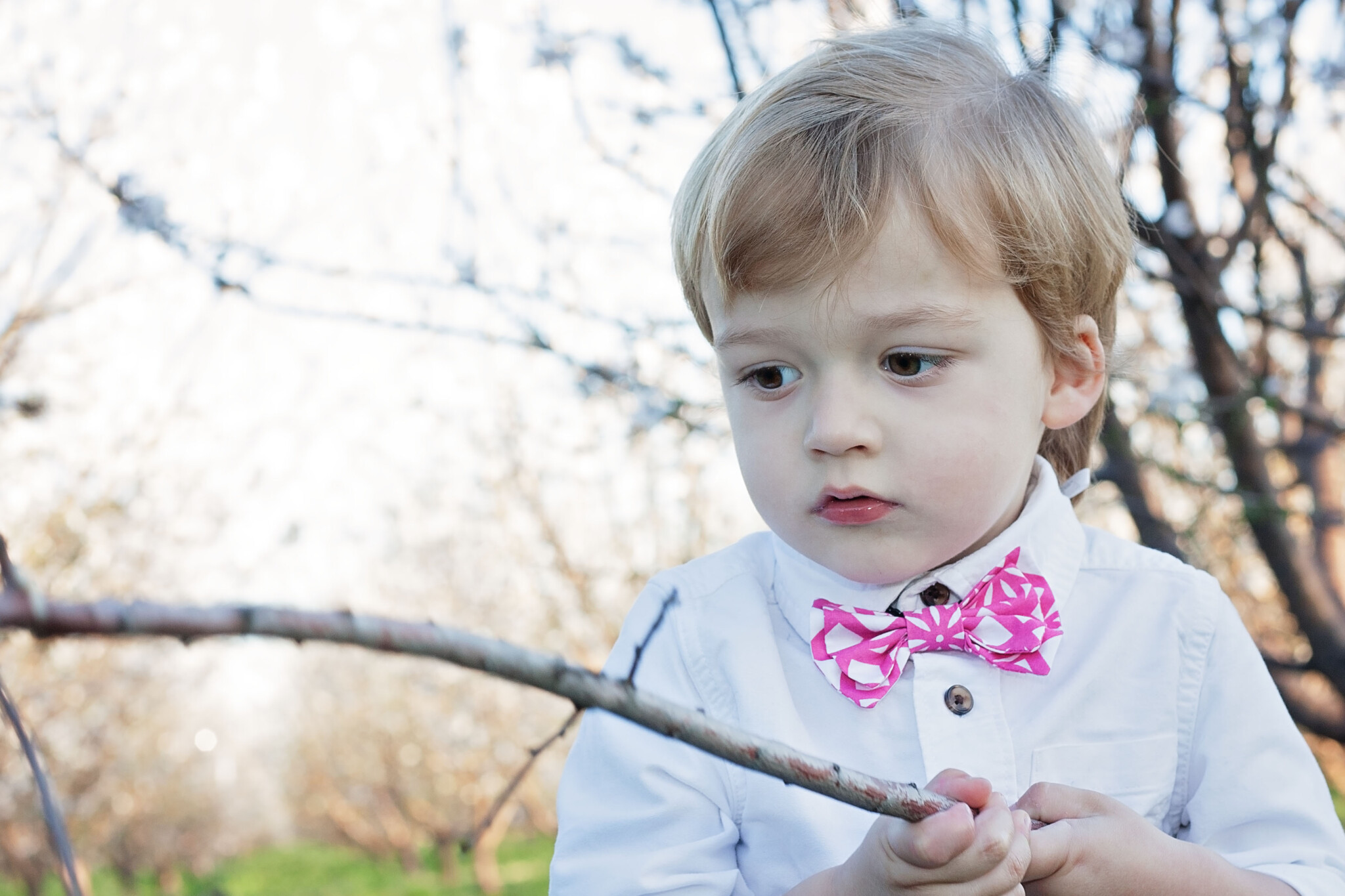 As soon as the trees began to bloom here in northern California I just knew I had to convince the kids to let me take some photos of them in the gorgeous blossoms. It's been raining like crazy here and most of the groves were flooded from all the water we've received as of late. I was lucky to get a day with clear skies and dry ground to grab some quick photos.
Of course, getting a photo with all three of my littles looking at the camera would have been asking way too much! I did, however, manage to get them all in the same frame and I'm calling that a win and they only charged me a McDonalds vanilla ice cream cone for their modeling services. That my friends is cheap labor at its finest. 😉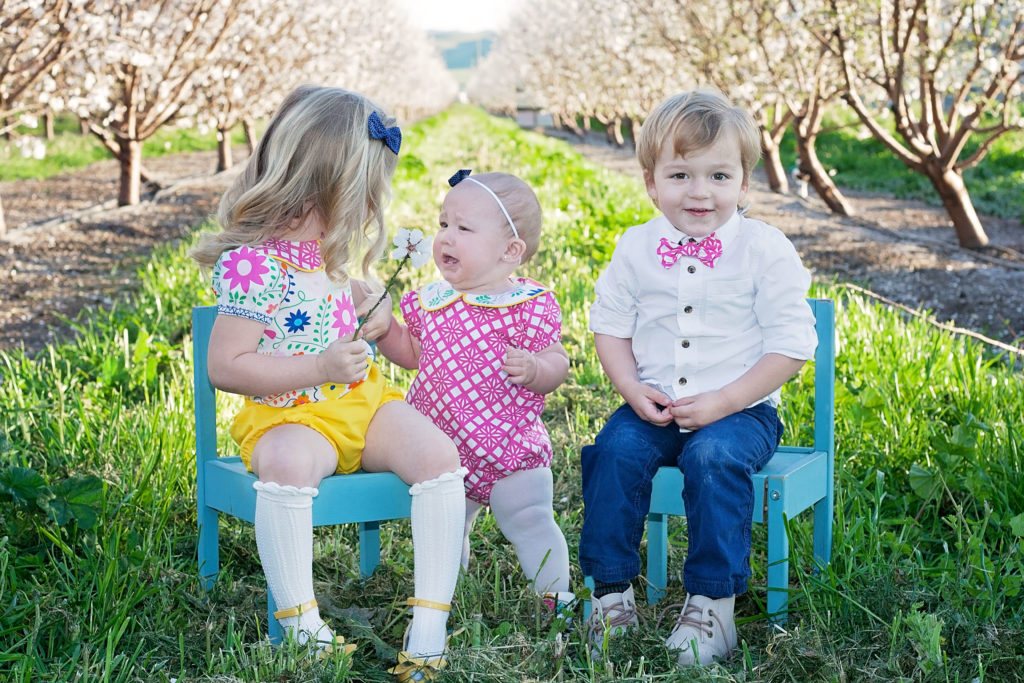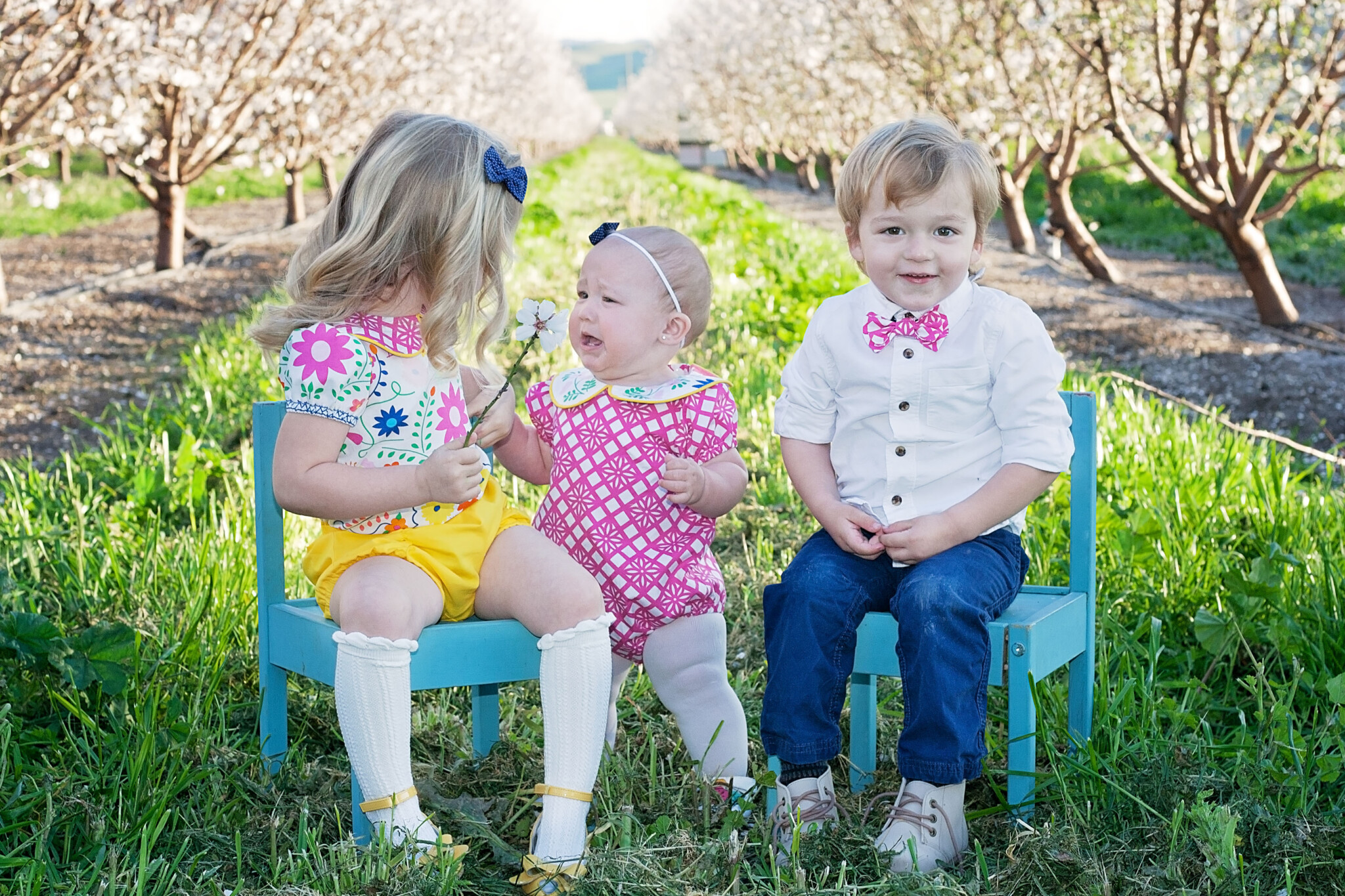 Stop by all the other amazing blogs on this tour to get even more inspiration for this beautiful fabric line!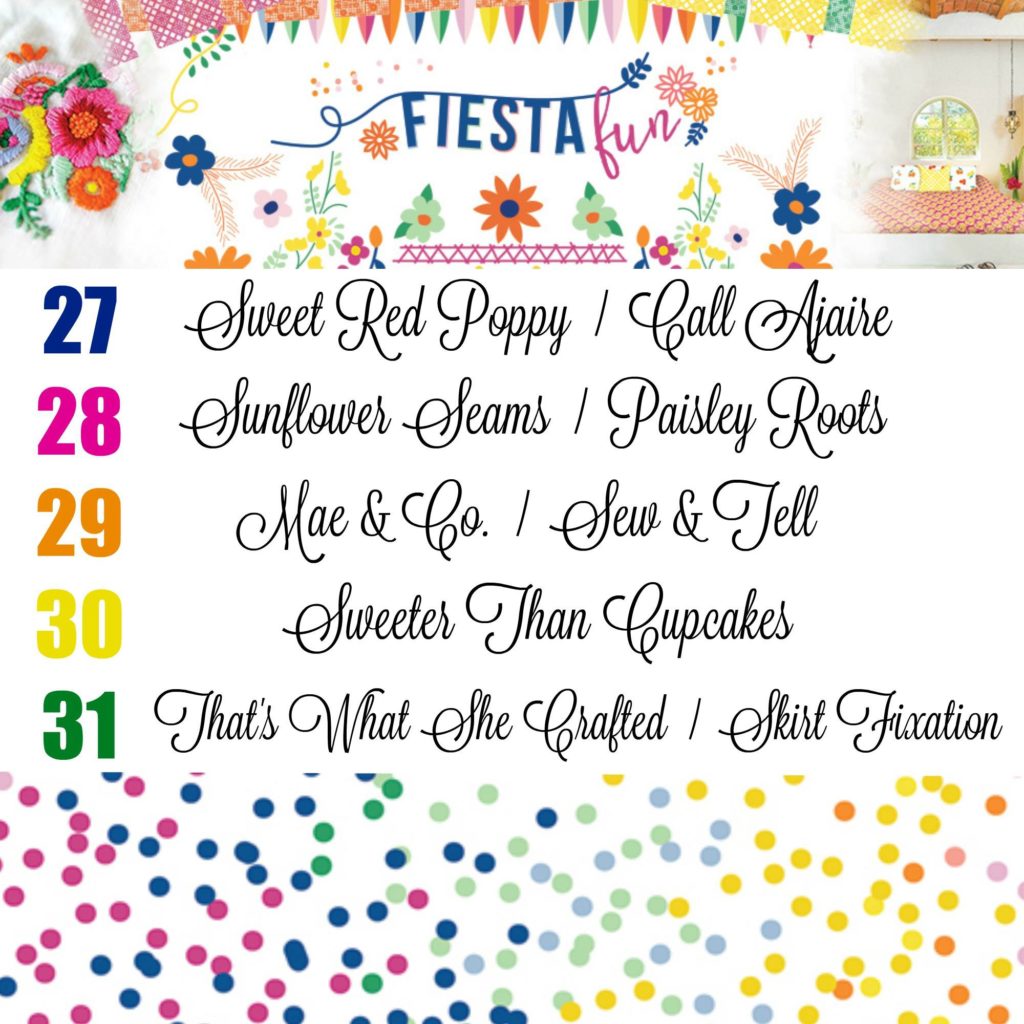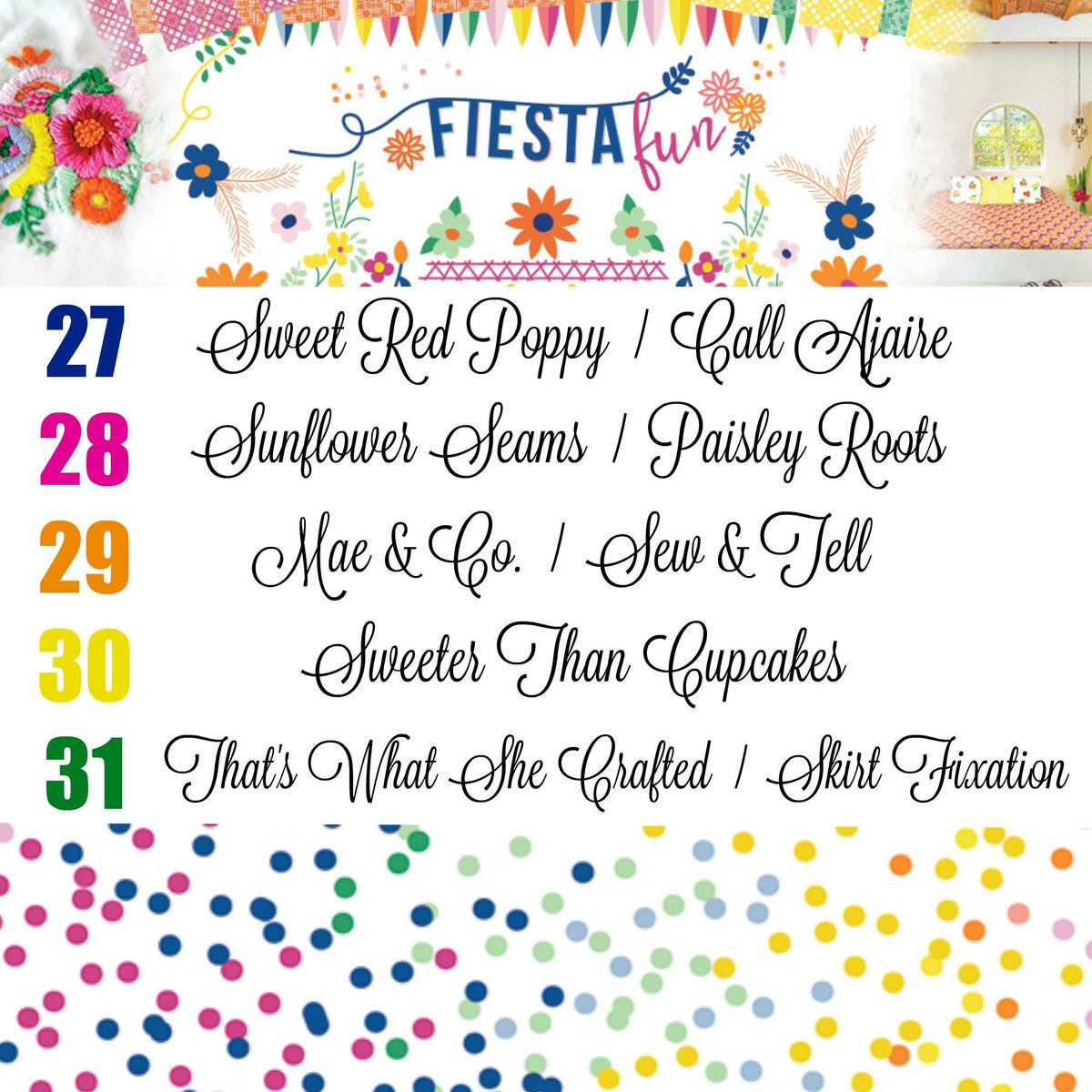 This blog post was sponsored by Art Gallery Fabrics
SaveSave
SaveSave