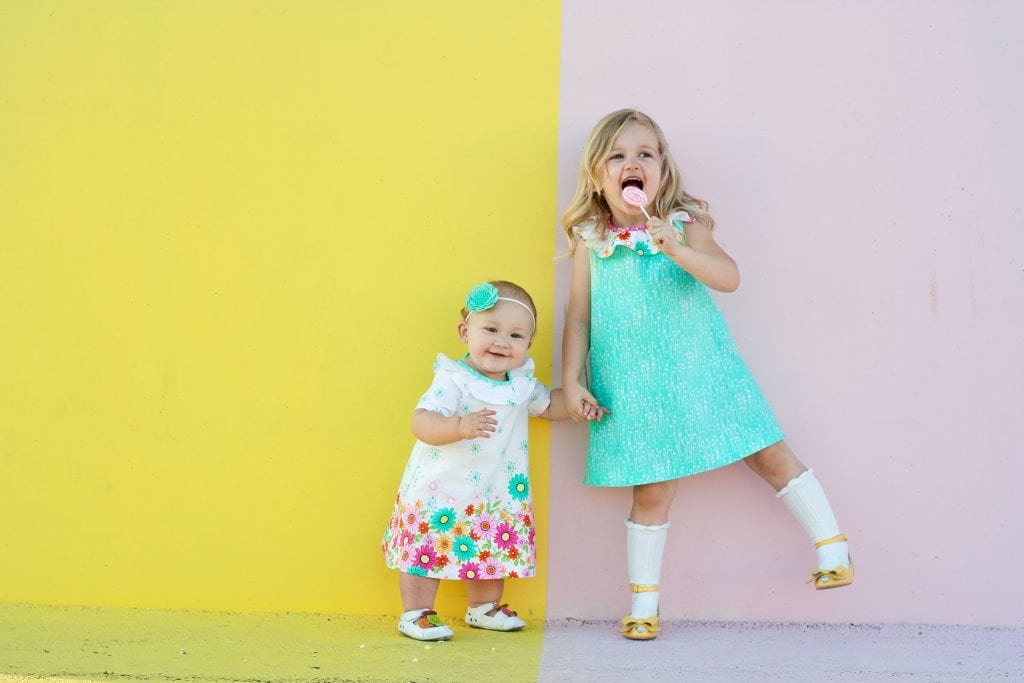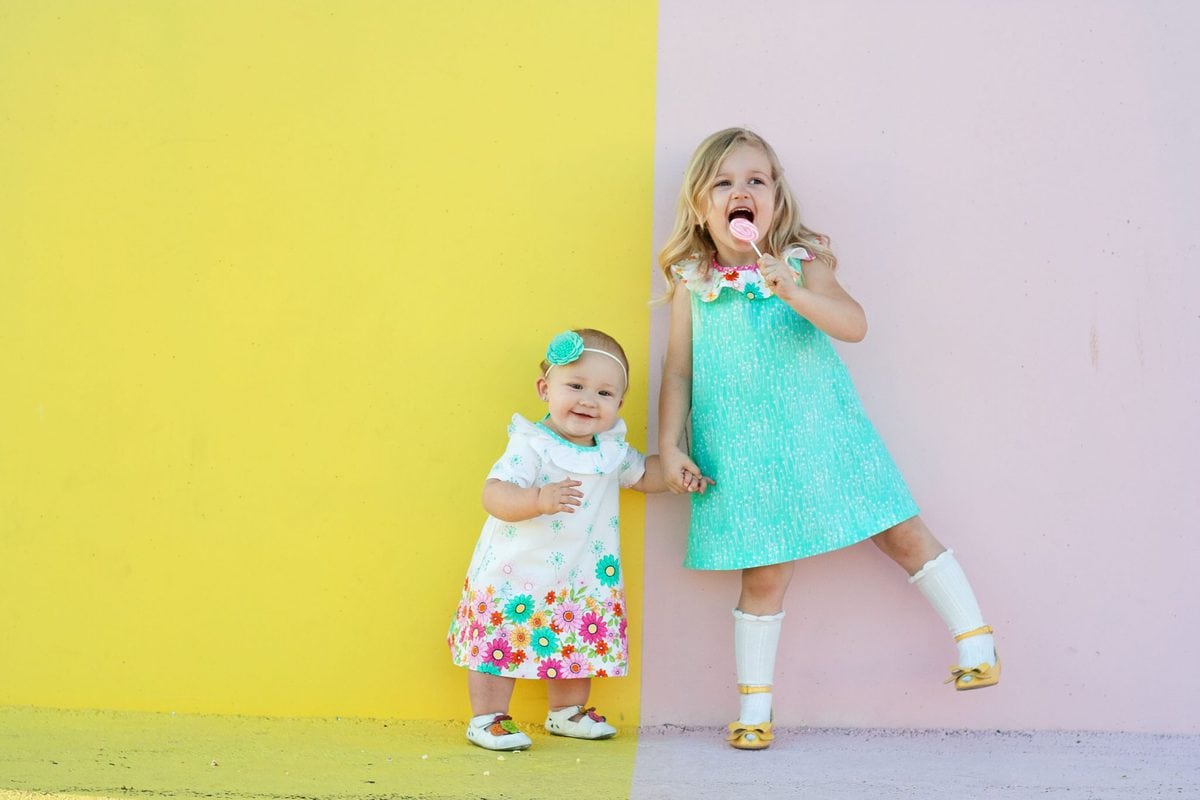 It's been a little while since I've had a chance to post on my blog. Between attending SNAP conference, moving from California to Utah and my husband traveling for work it's been one heck of a busy month!
I'm finally emerging from the mounds of boxes and what seems like never-ending piles to sort through to give you all an update on what I've been working on. For starters, my sewing room still isn't completely unpacked, but I'm making progress. So I sewed these adorable dresses on my dining room table. I convinced my husband that we needed a big table for hosting friends and family. Little did he know that our dining room table would somehow morph into my new sewing spot. Eeek! But can you really blame me? The table is huge, it has two leafs and it's just oh, so perfect for sewing!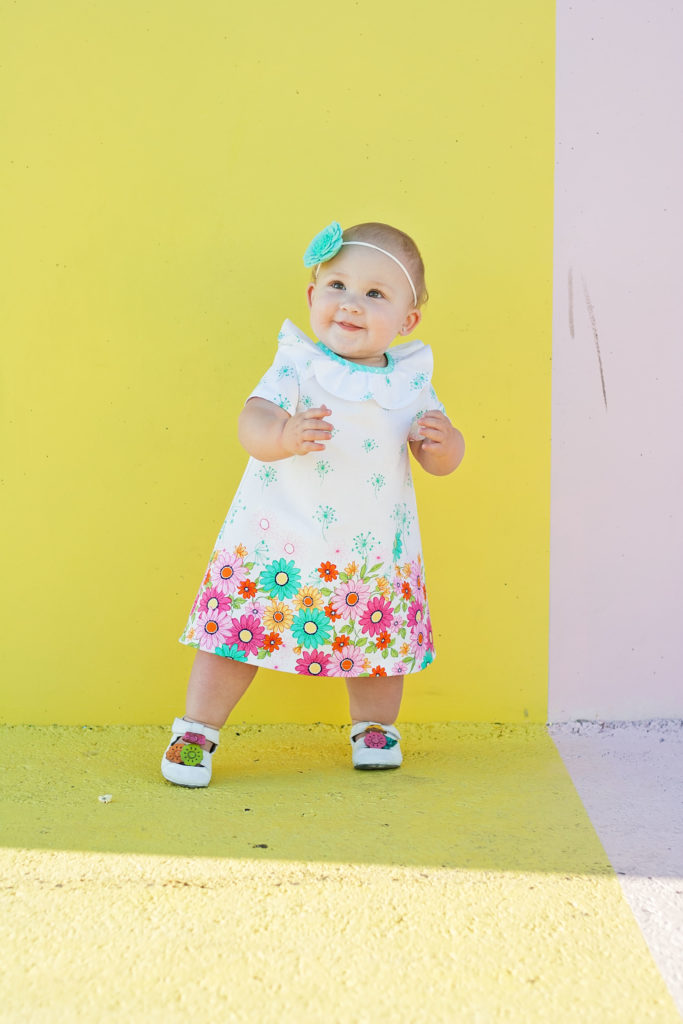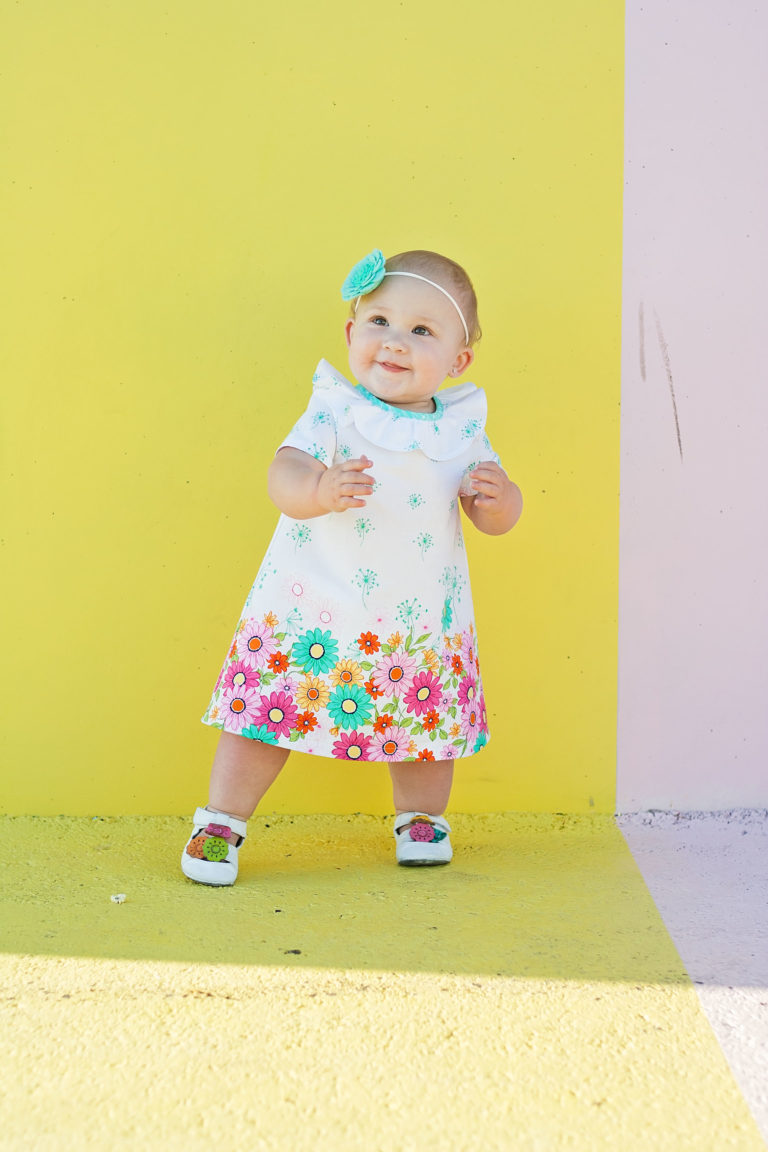 How adorable is this Juliette Dress? It's a brand new pattern created by Sew Pony and Kneesocks and Goldilocks. If you don't already follow Jill (Kneesocks and Goldilocks on IG) you are missing out! She has the perfect sense of style and always incorporates a bit of vintage flair into all of her makes. So of course, I said yes, when she invited me to her blog tour! You are going to love all the Juliette Dress inspiration on this blog tour!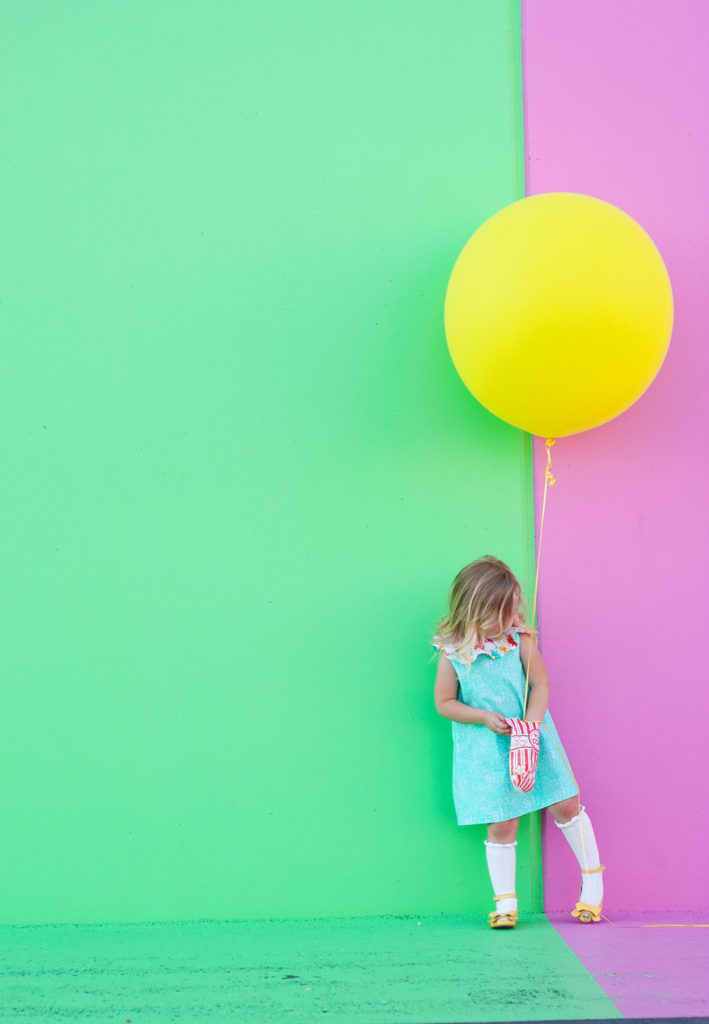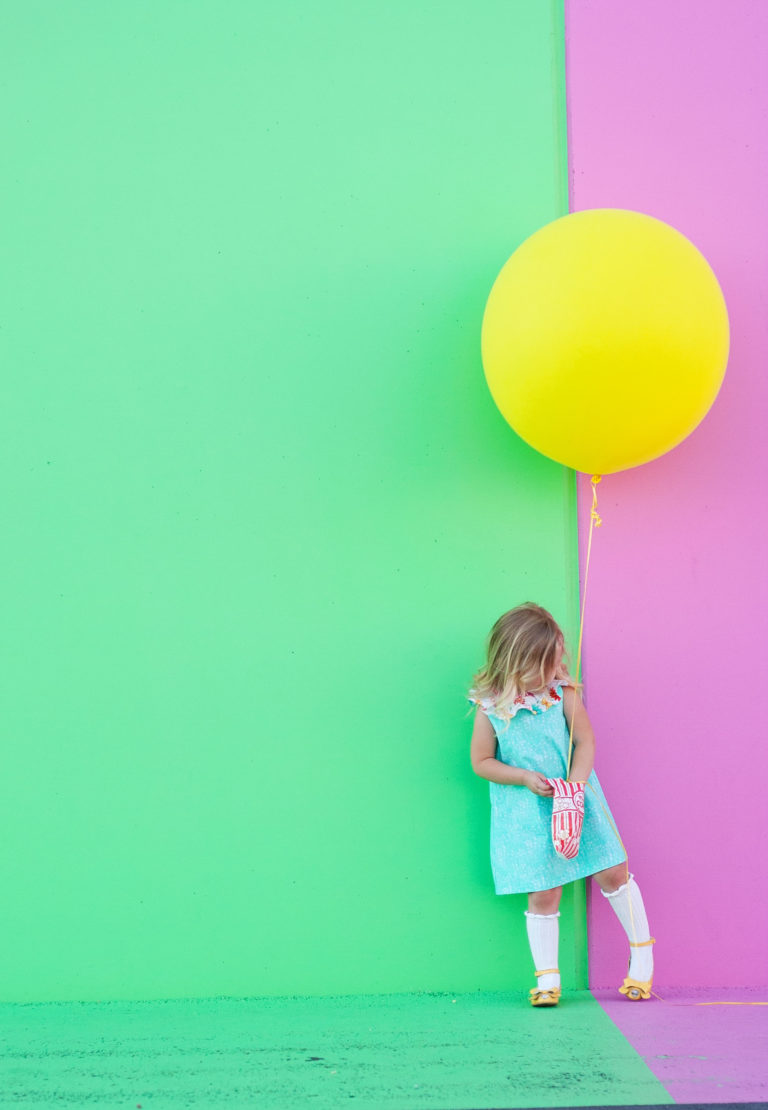 Ever since we moved to Utah I've been dying to do a photoshoot at this fun brightly-colored wall! I squeezed some sewing in and we took our girls over to the wall. Apparently, it's a pretty hot spot for photos, there were 6 other photographers there at the same time and we took turns trading colored walls with each other. One of the photographers let us have her adorable yellow balloon once her shoot was over. Doesn't it make for the cutest photos? I'm just dying over Vivienne in this picture, those ankles are just too much!!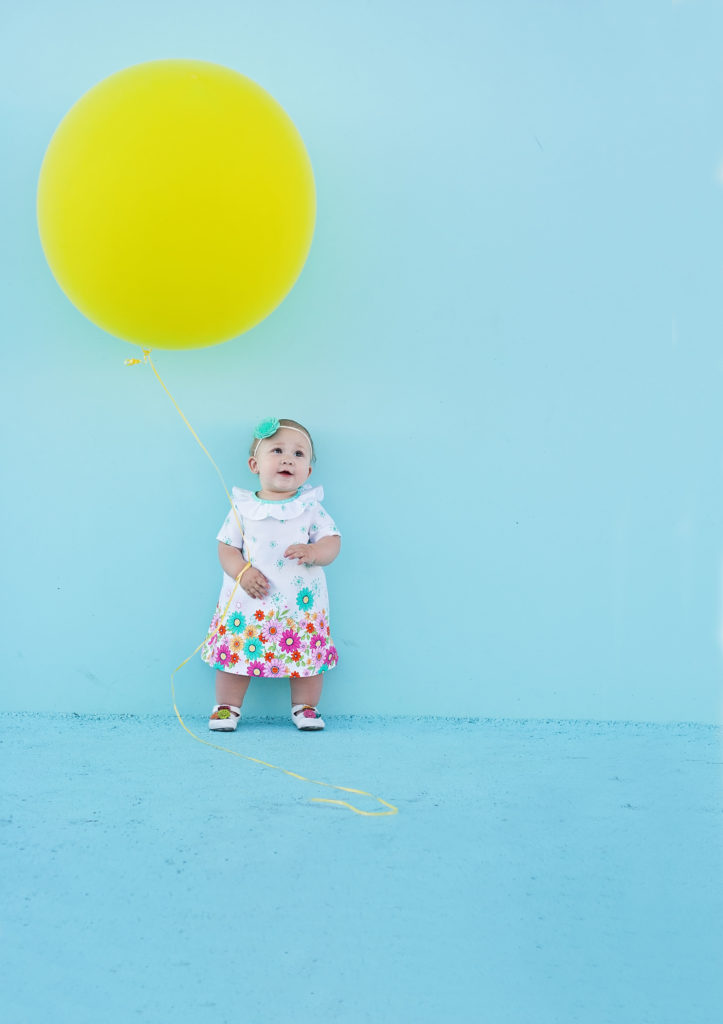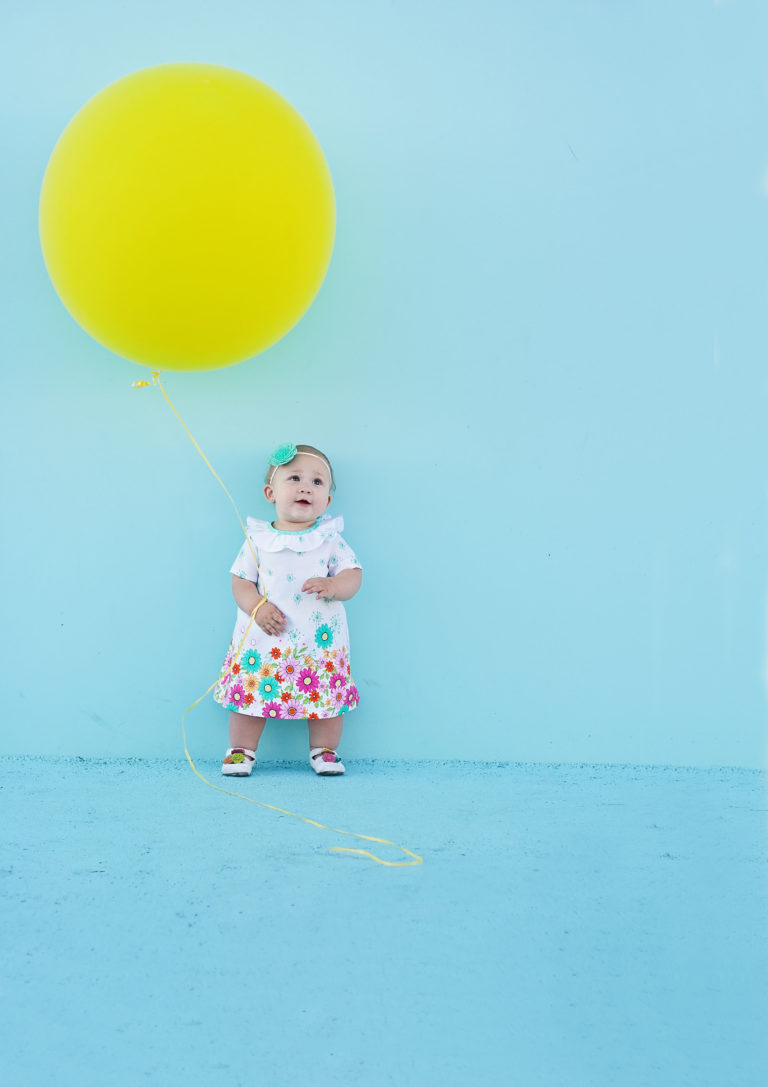 I used a brand new fabric line from Michael Miller Fabrics called Doodle Daisy to make these adorable little dresses. You can find the collection here.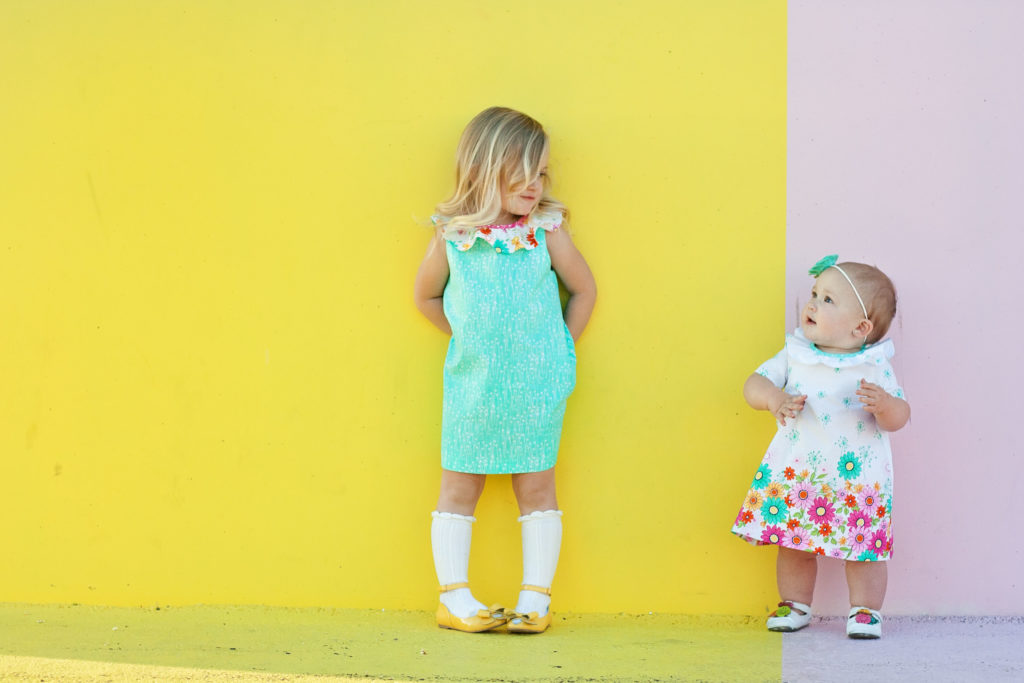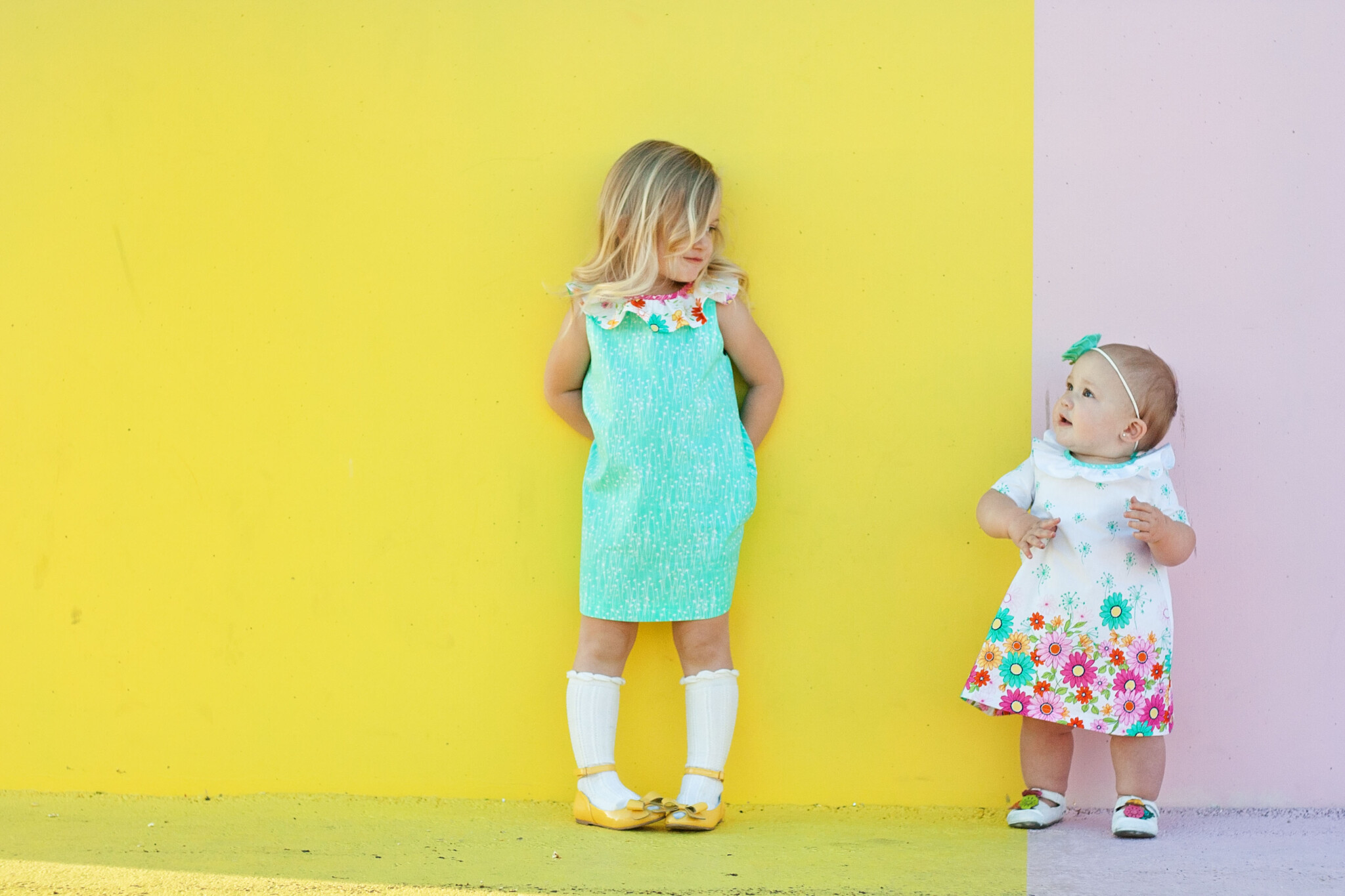 I made a size 12 month for Vivienne with sleeves. I chose the Doodle Daisy border print for her dress and I'm just thrilled with how it turned out. Aren't those flowers just the sweetest? I'm a hopeless sucker for a good border print!
I really love how the neckline of this dress is finished with bias tape, because it lends such a nice and clean look to this dress. Madeline is wearing a size 3 and I feel like both dresses are sized perfectly!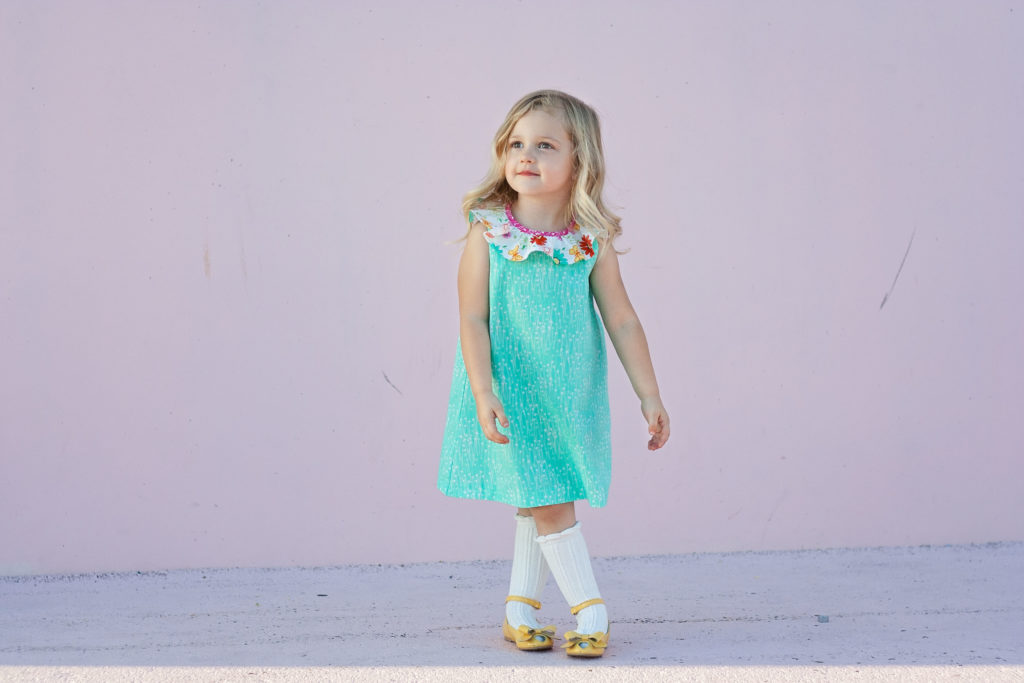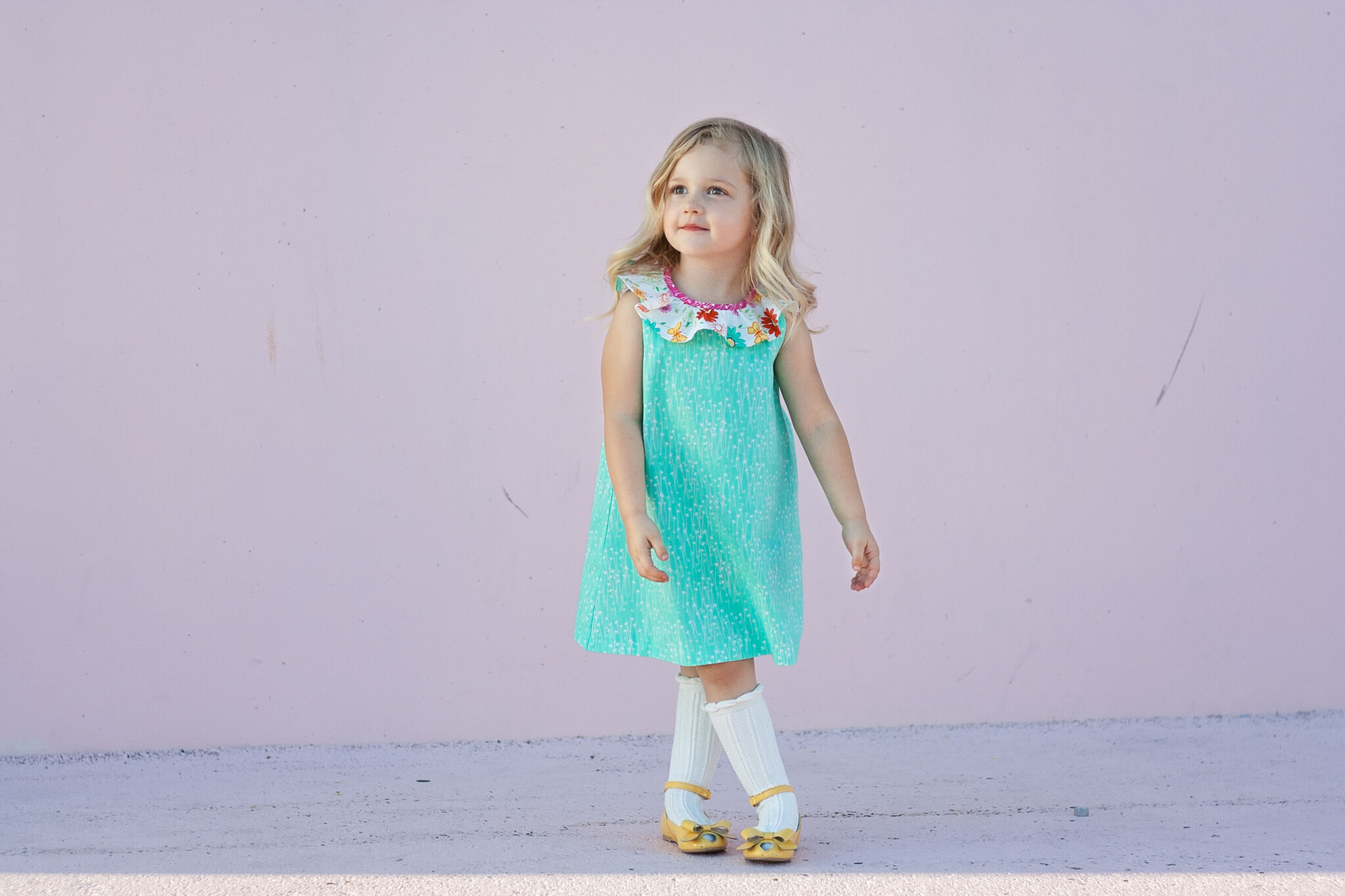 Make sure to stop by all the other blogs participating in this fun blog tour. There's sure to be lots of great sewing inspiration!
Use the code DRESSEDINSEWPONY for 10% off any pattern until June 2nd.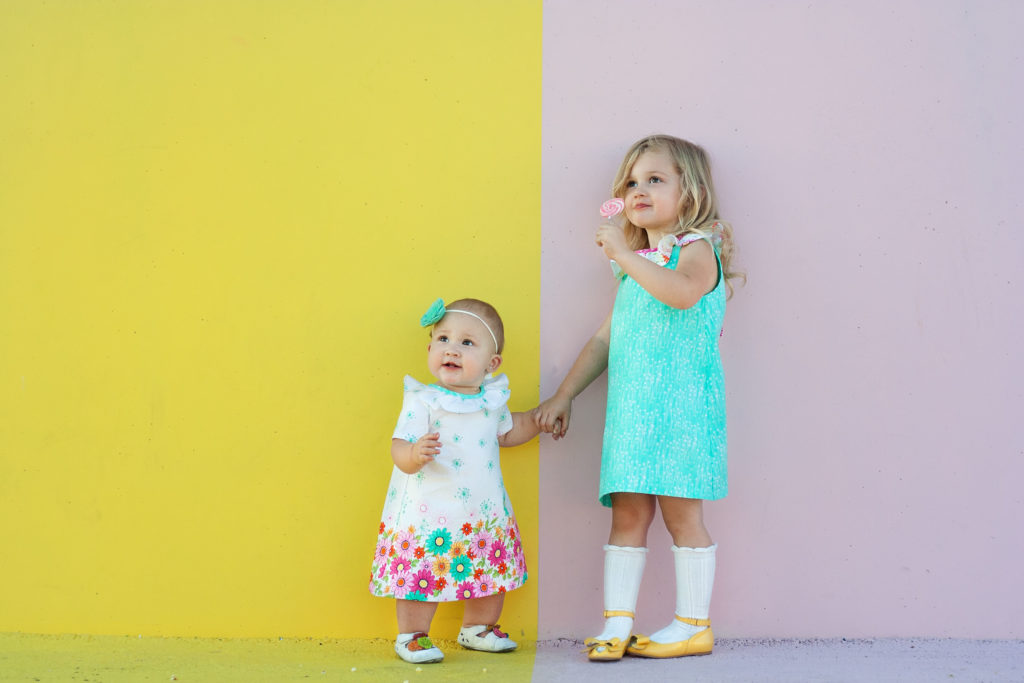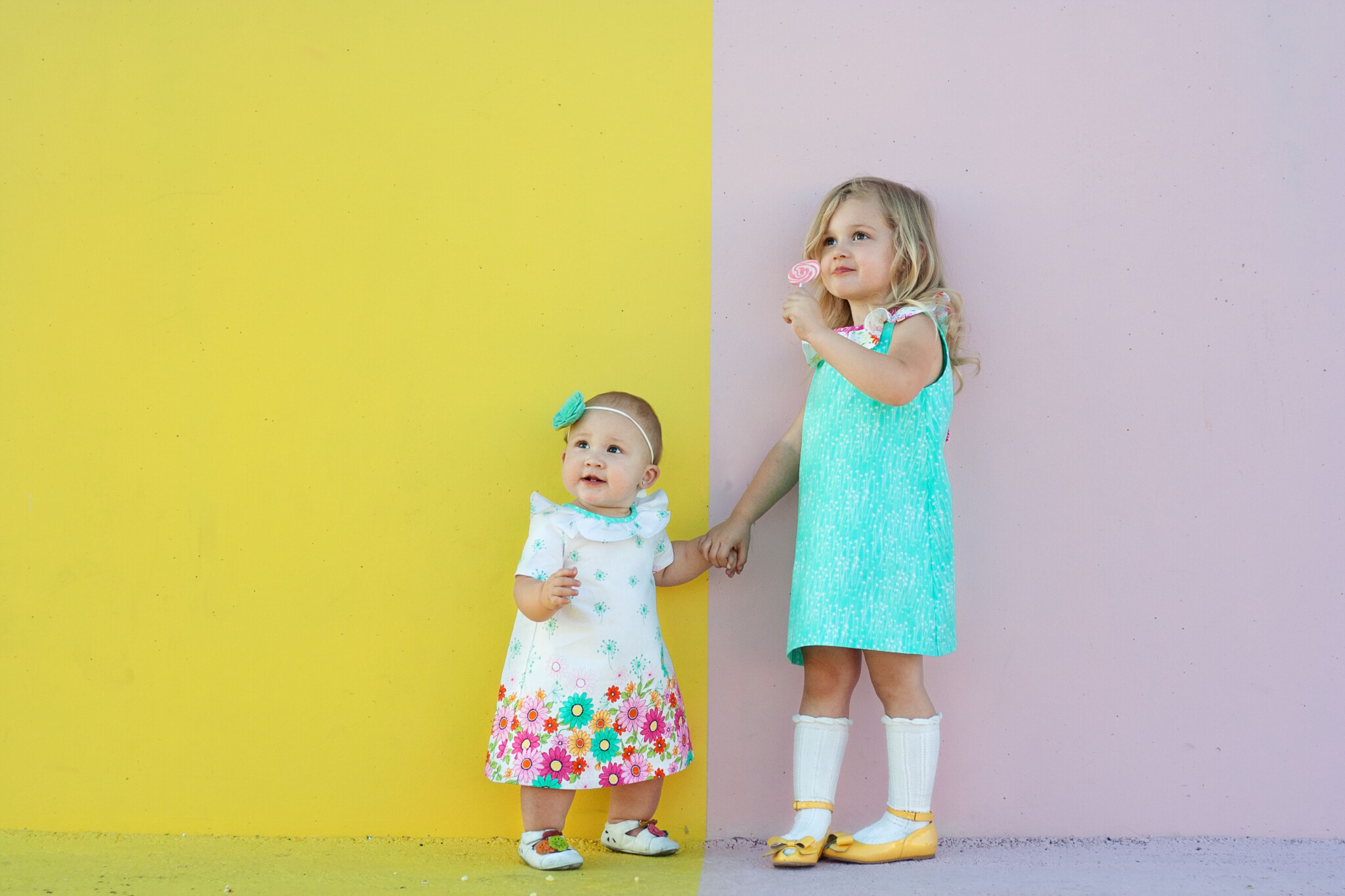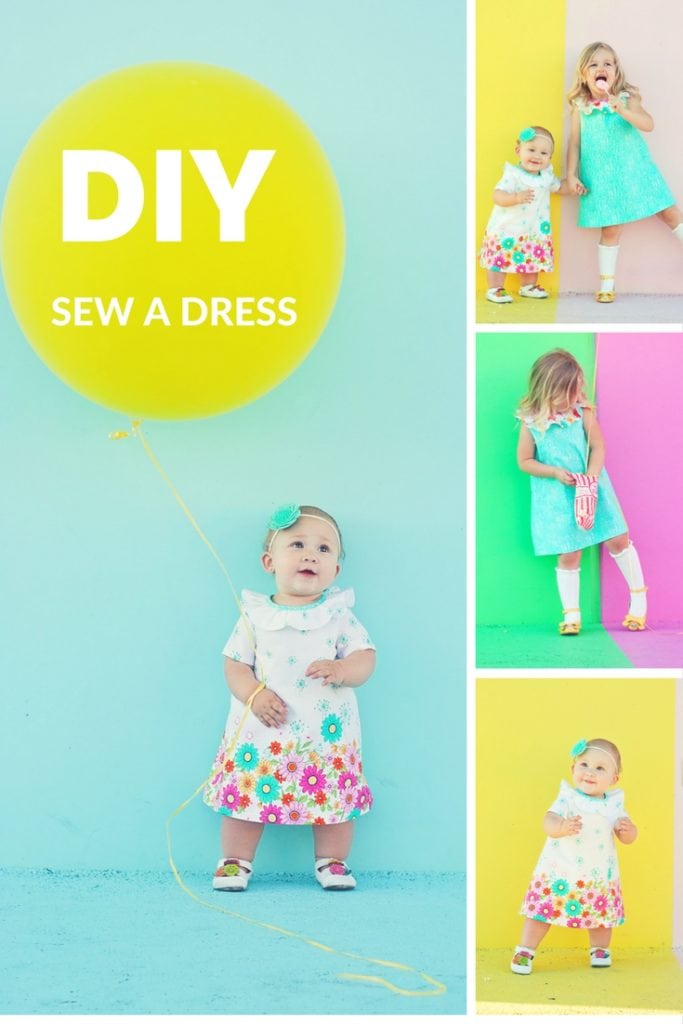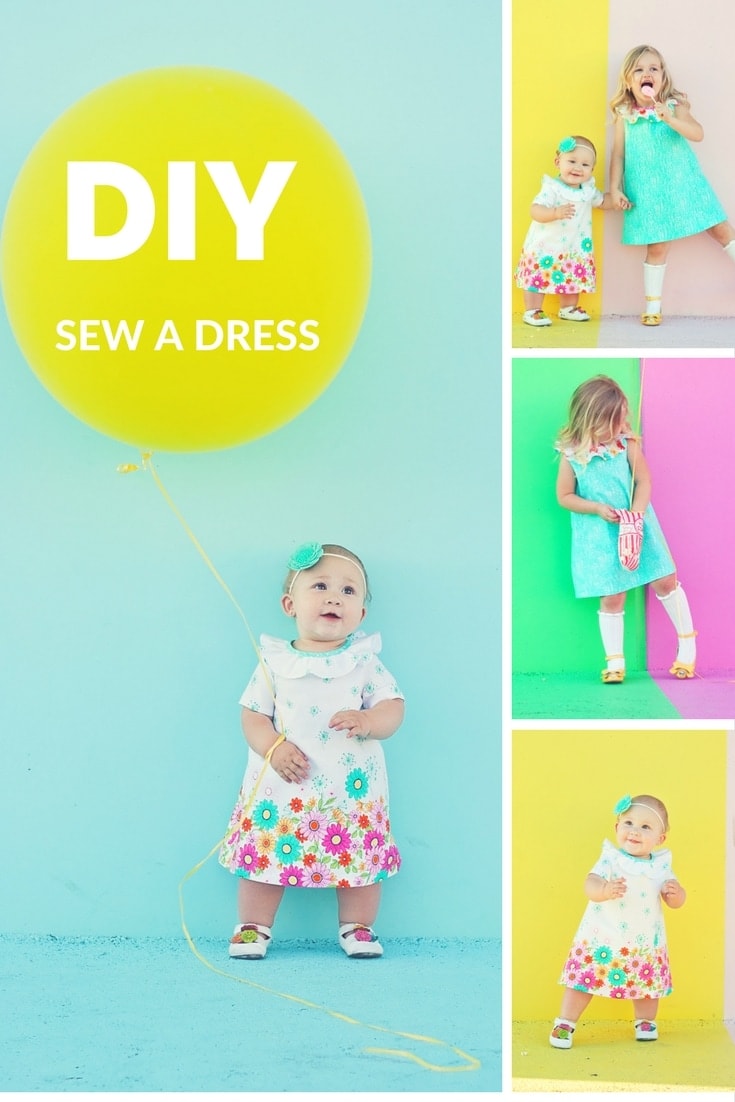 SaveSave