Have you wanted to get a DreamBox from Create Room (formerly Original Scrapbox)? I'm sharing all of the details on their amazing storage products PLUS a special coupon code: SWEETREDPOPPY to save you $100!
As an avid crafter, I'm always in search of ways to keep my craft room clean and organized. I'm the first to admit I'm not a clean crafter, but having an organized space makes it SO much easier to put everything back where it belongs!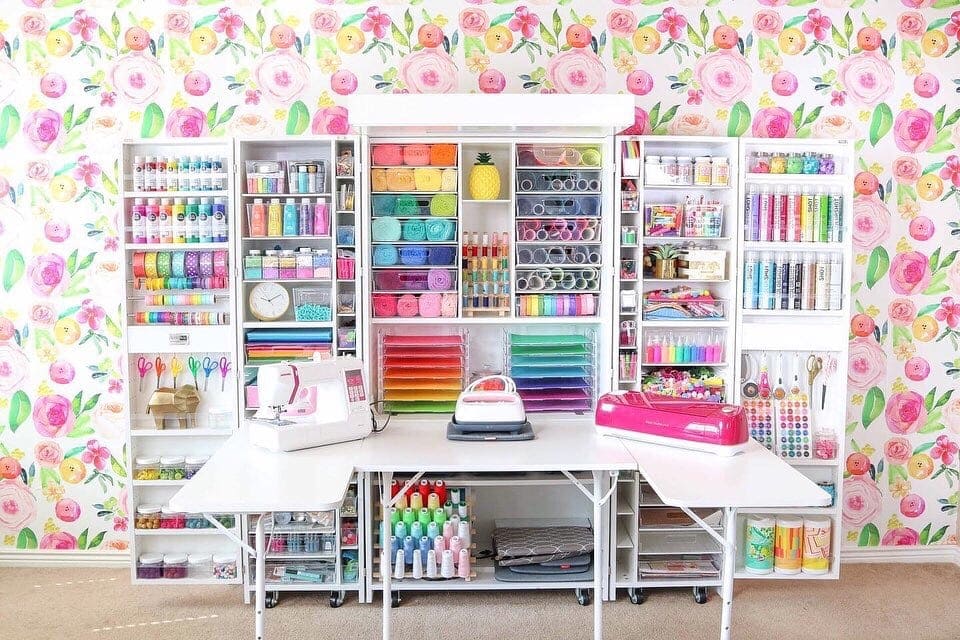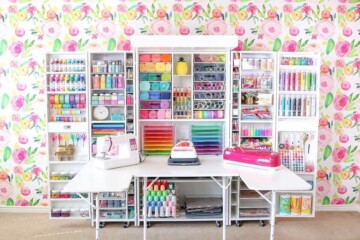 *Update
We moved to a new house a few months ago and I've added two additional Original Scrapbox pieces to my collection. You can see the Dream Cart on the left and the Sew Station on the right.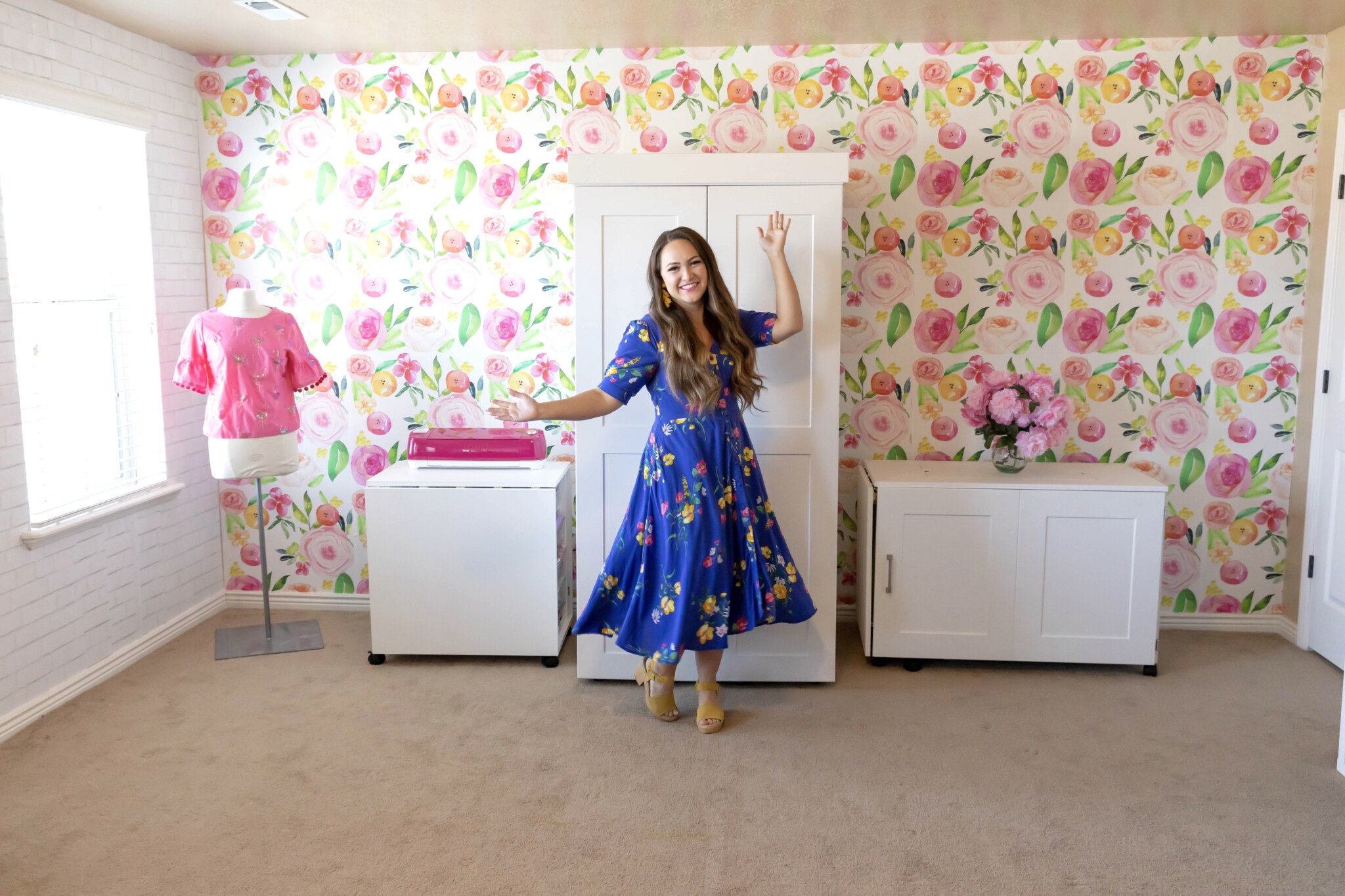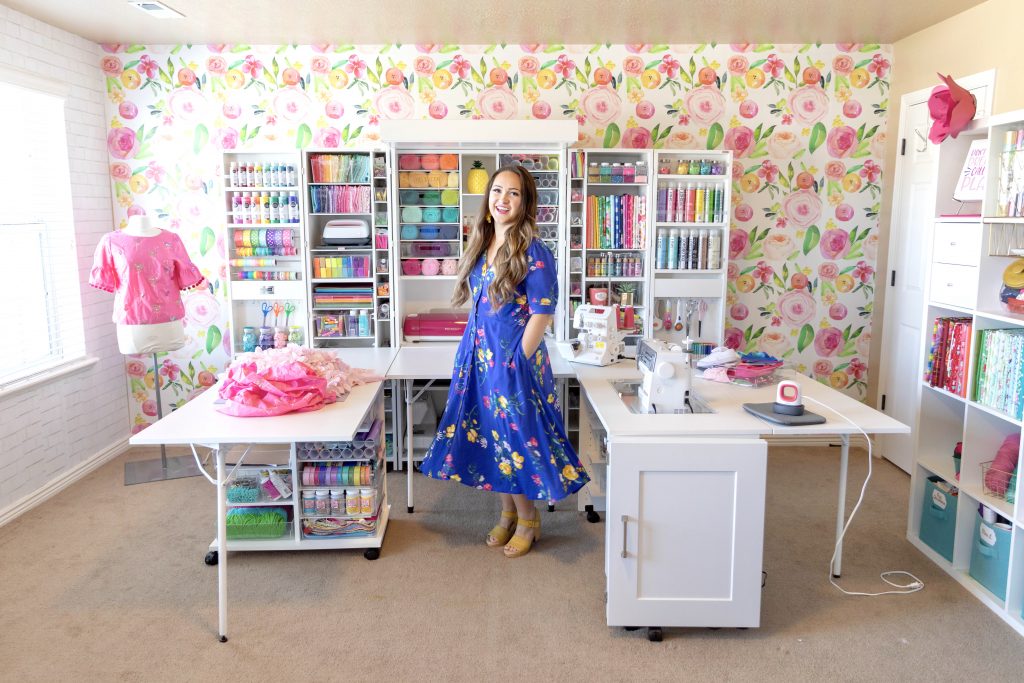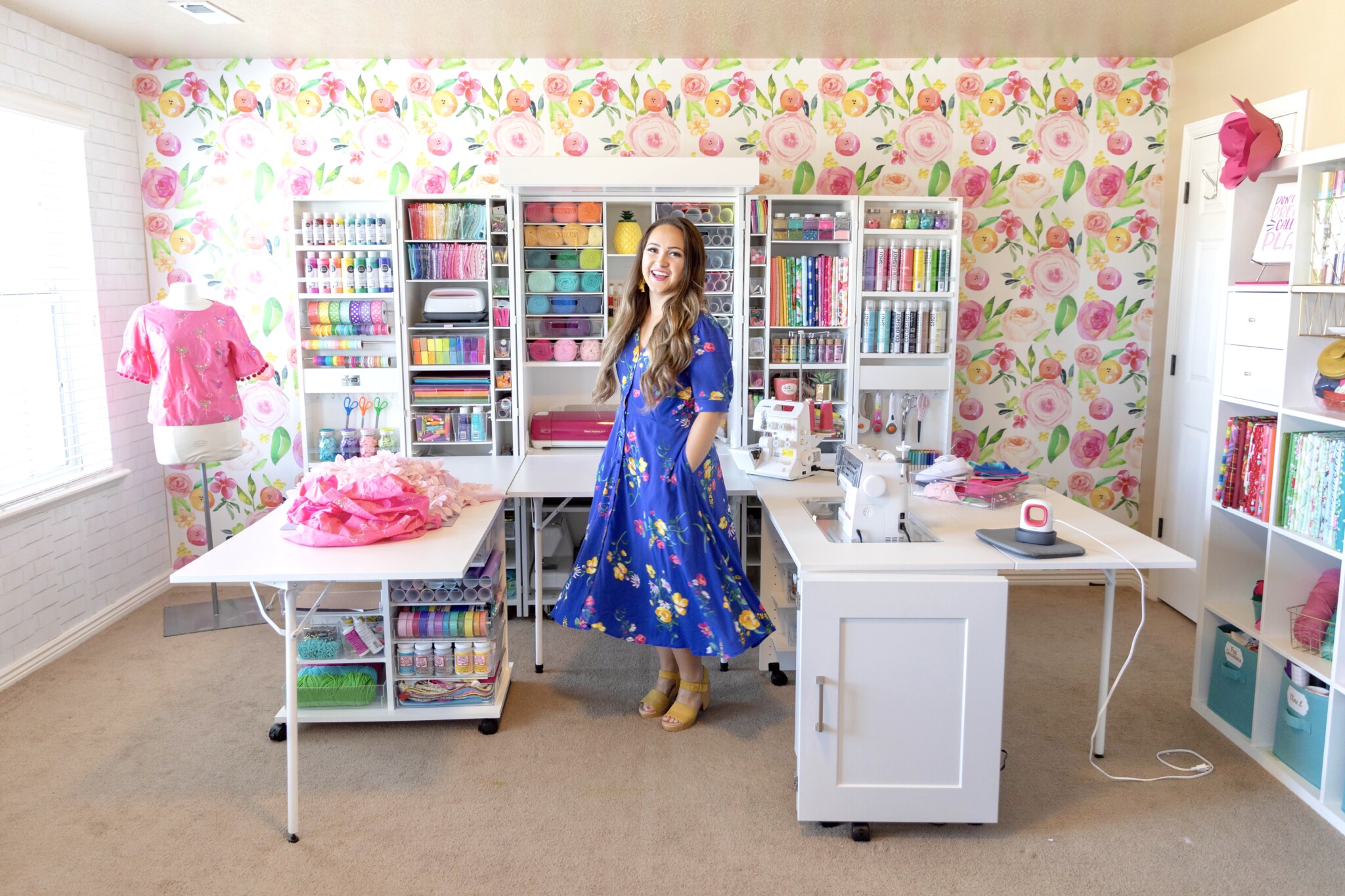 A few years ago, I came across the company The Original Scrapbox and I've been dreaming of a Scrapbox ever since!!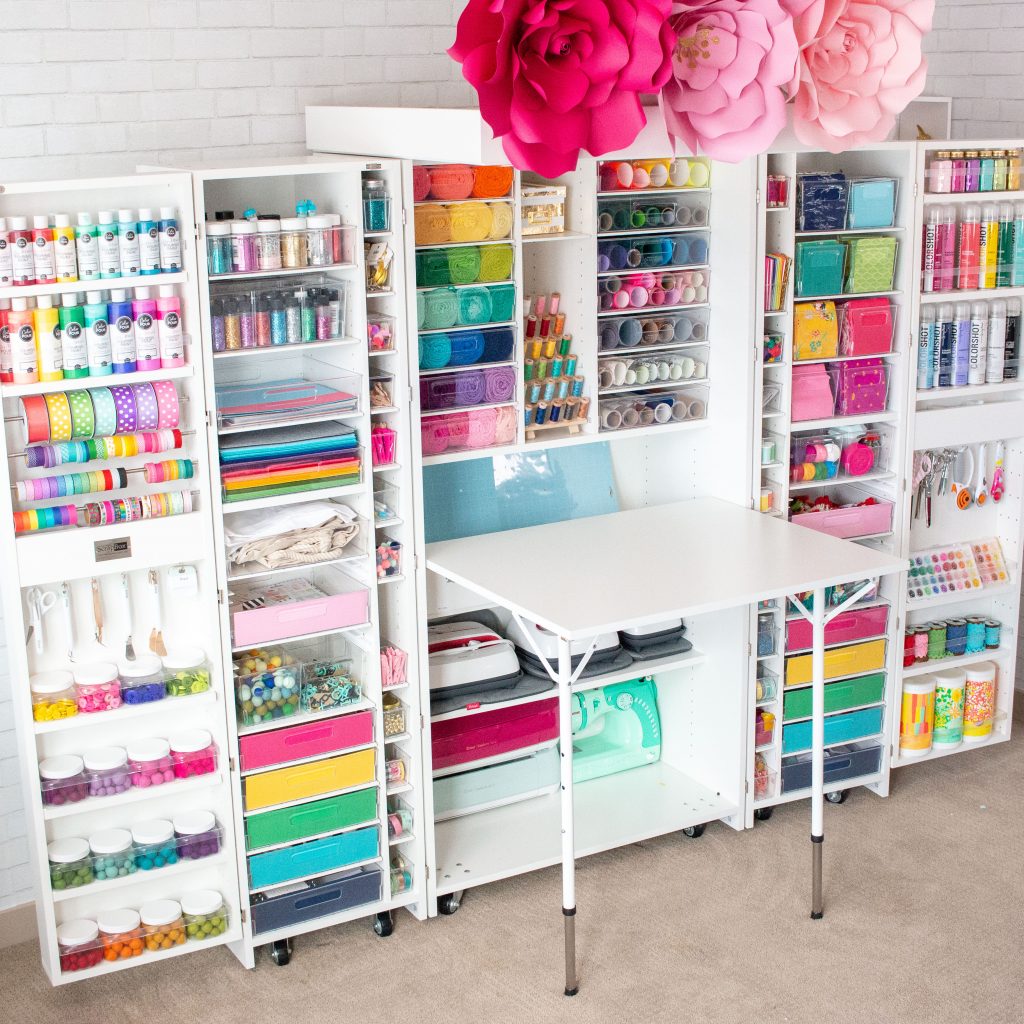 *Keep reading for a special discount code!!!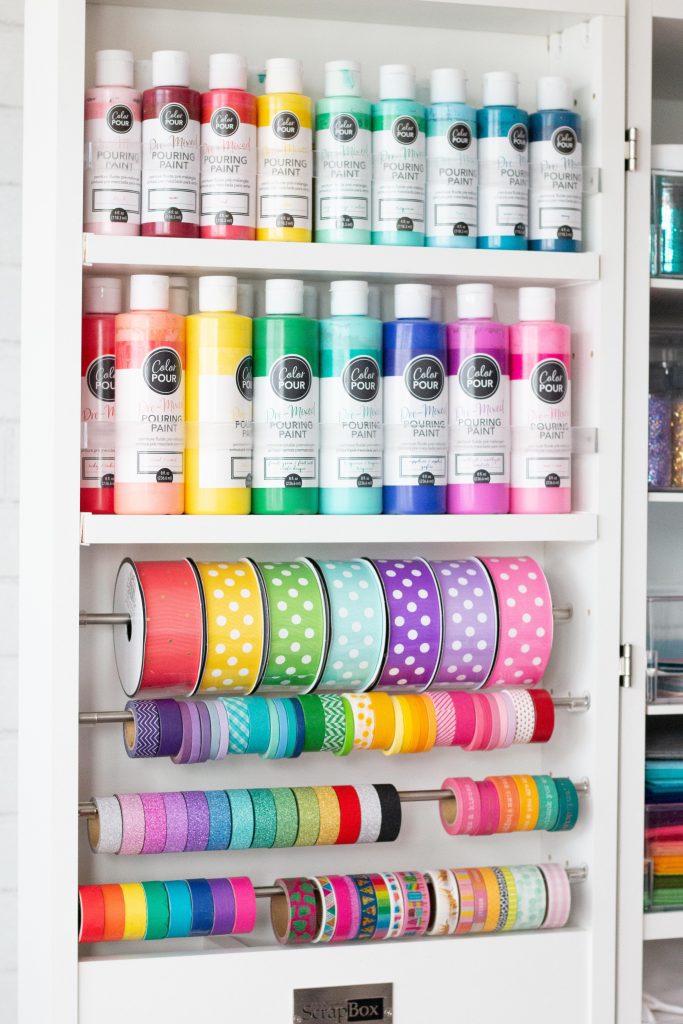 Clear and Organized Storage
I'm a big believer in the idea that everything should have a place. With this DreamBox I can finally stay organized!
In the past, I've been guilty of purchasing the same item over and over at the craft store because I stored all of my crafting supplies in dark totes and I couldn't actually see what I had. Anyone else have that problem?
With the DreamBox, I can clearly see exactly what I have and I'm more excited about creating because I feel inspired every time I walk into this bright and cheerful room.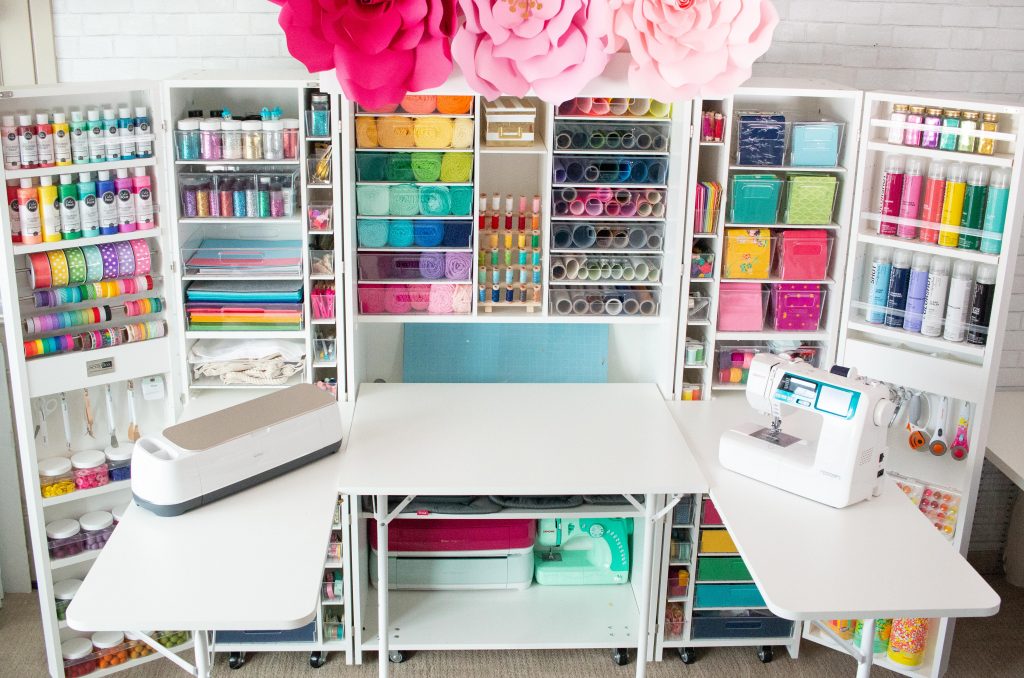 Side Table Extensions
I was lucky enough to get to test the brand new side table extensions. They are compatible with all DreamBoxes as well as the Workbox 3.0.
The side tables allow me to create an easy to use workspace where everything I need is within reach and easily accessible. I love being able to set up multiple stations for my projects because it helps me to be more efficient with my time.
For me, it makes the DreamBox so much more useable because the middle table just wasn't enough space for all of my projects. Now I can spread out, sew with friends or even have my kids craft with me!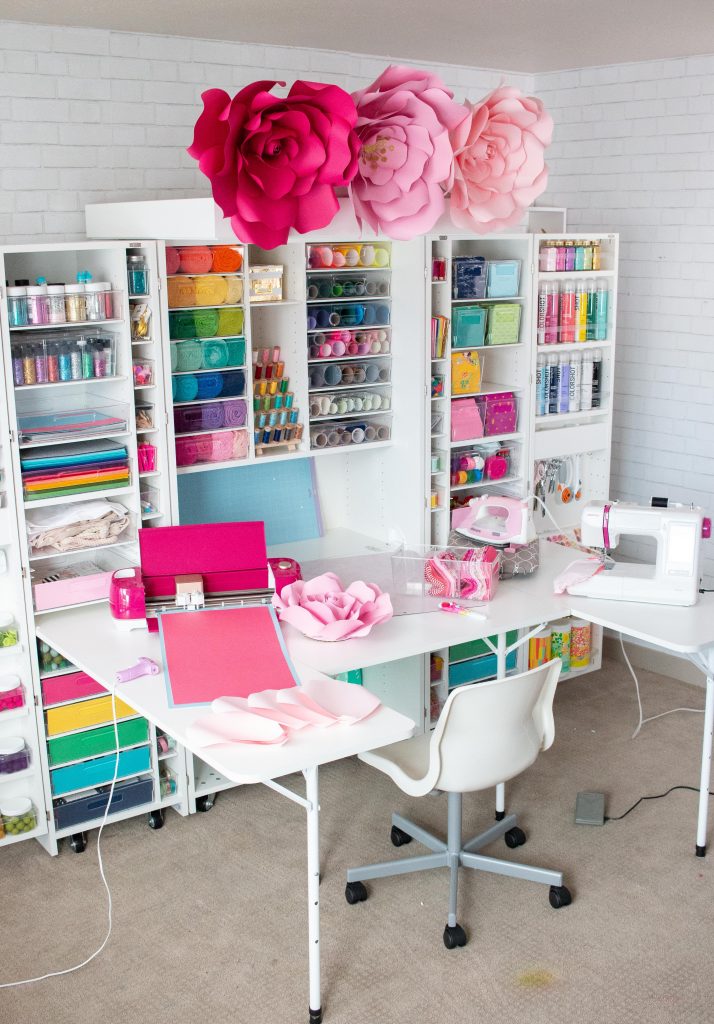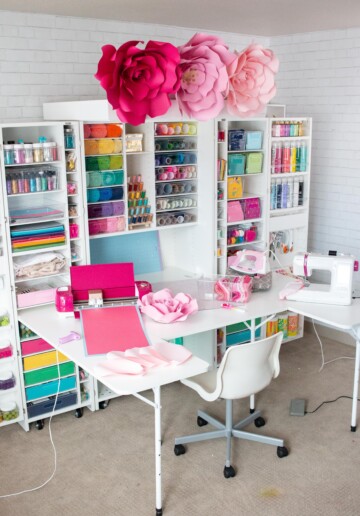 I plan on keeping the tables attached to my DreamBox the majority of the time. As someone who crafts frequently, I enjoy keeping my Dreambox open so I can craft whenever inspiration strikes without worrying about any extra set up. When I need to remove the tables, I simply store them against the wall.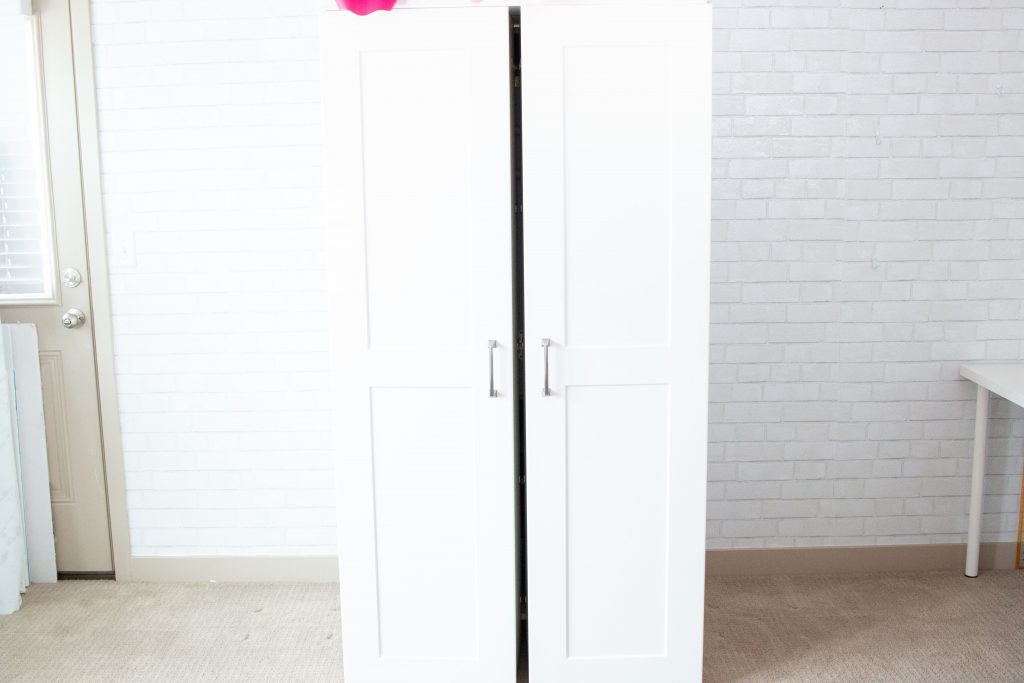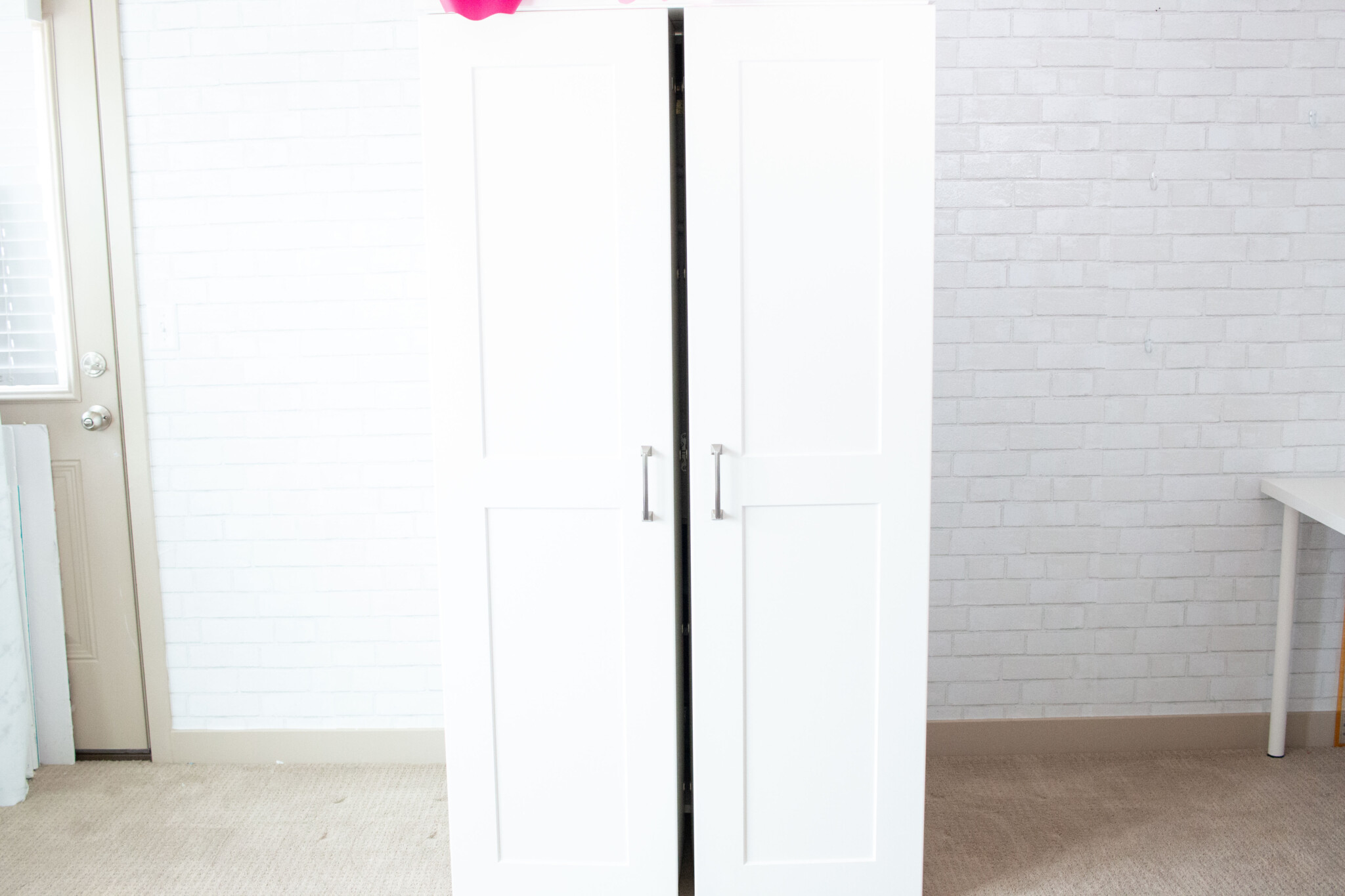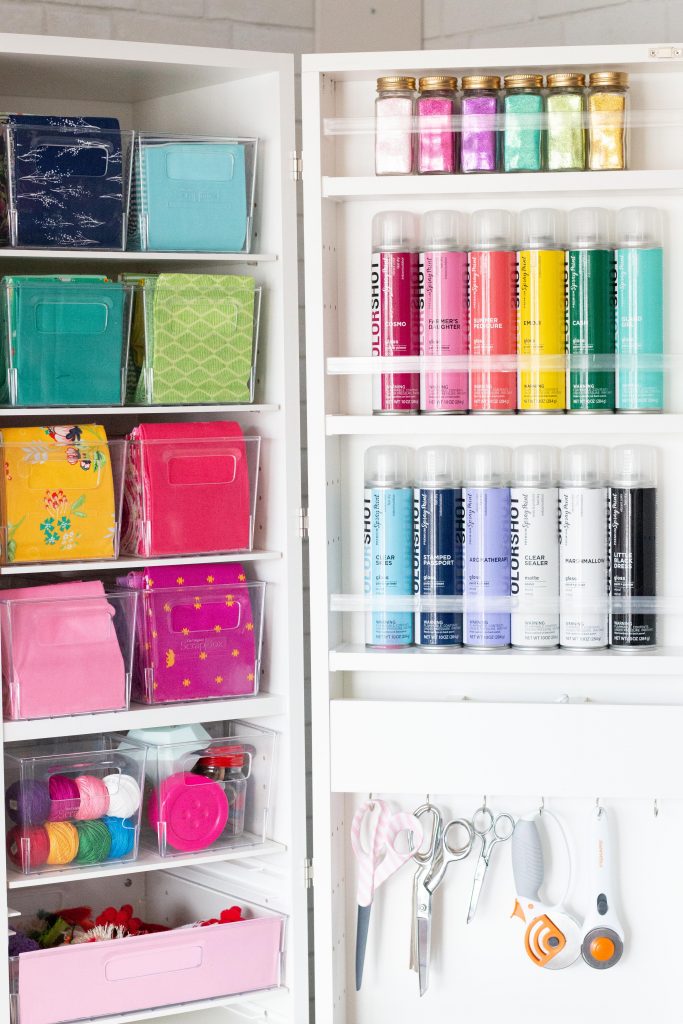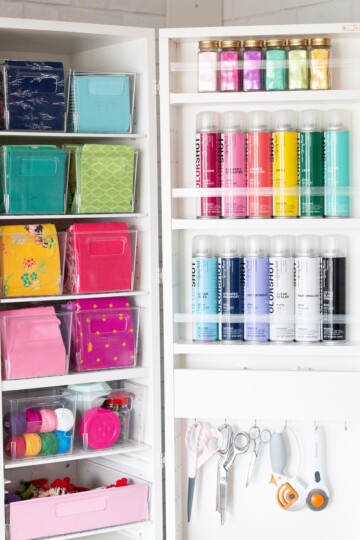 All the Details!
Your ScrapBox will arrive in a crate delivered by a Freight Truck. Included in your shipping cost is curbside delivery. Depending on which type of ScrapBox you ordered the size of the crate will vary.
I ordered the pre-assembled DreamBox so the crate is pretty large.
Make sure to have a Power Drill on hand to undo all of the screws to open up the crate.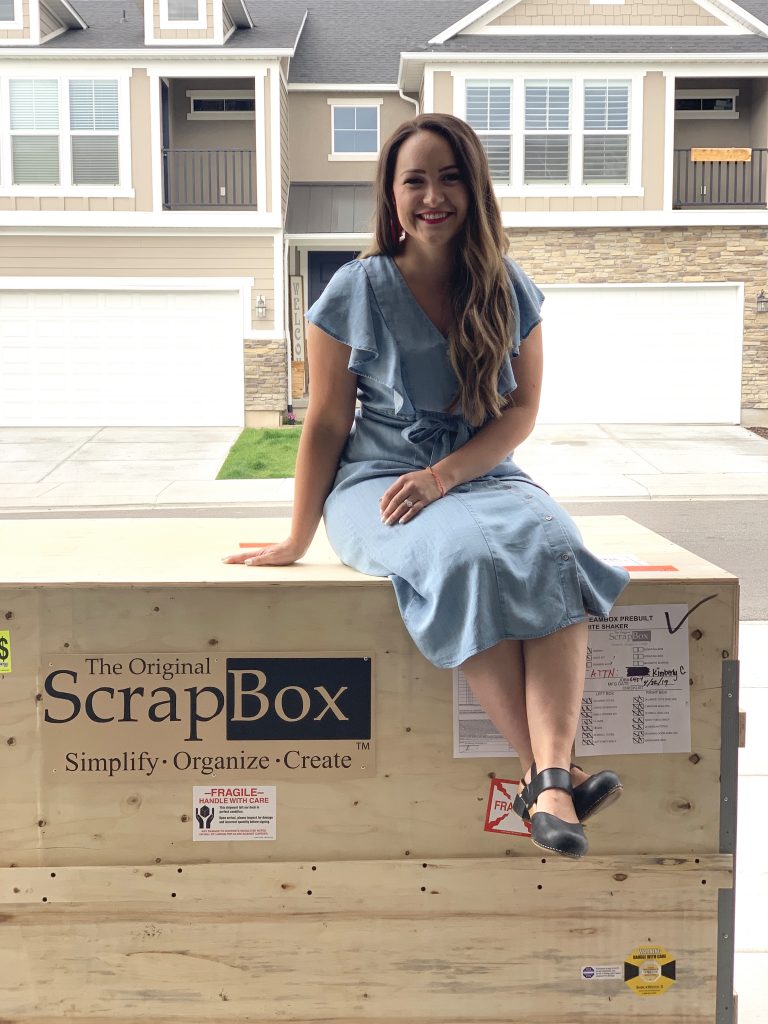 Instructions are included for each step of the way, so you'll know exactly what to do! I'd recommend having a friend help you assemble the ScrapBox to make it go quickly!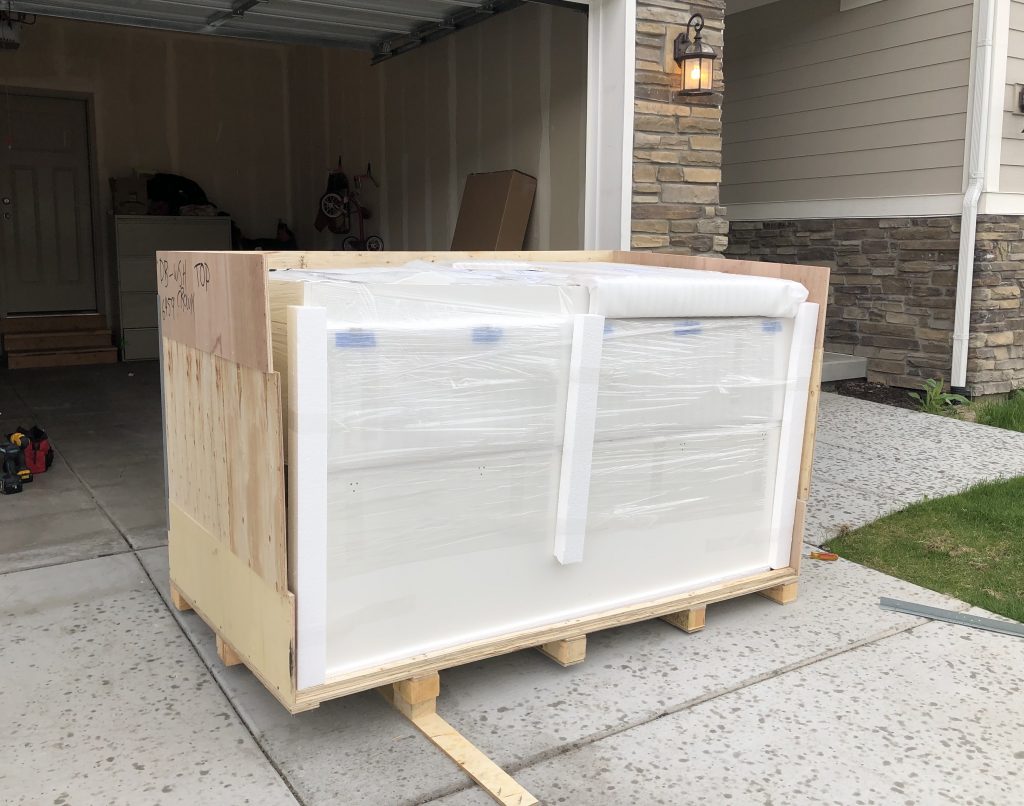 Carefully carry all three of the pieces inside the crate into your crafting space.
It's best set up your ScrapBox on a level floor. Hardwood floors are ideal, however, I set mine up on the carpet.
With the Prebuilt option all you need to do is connect the three sections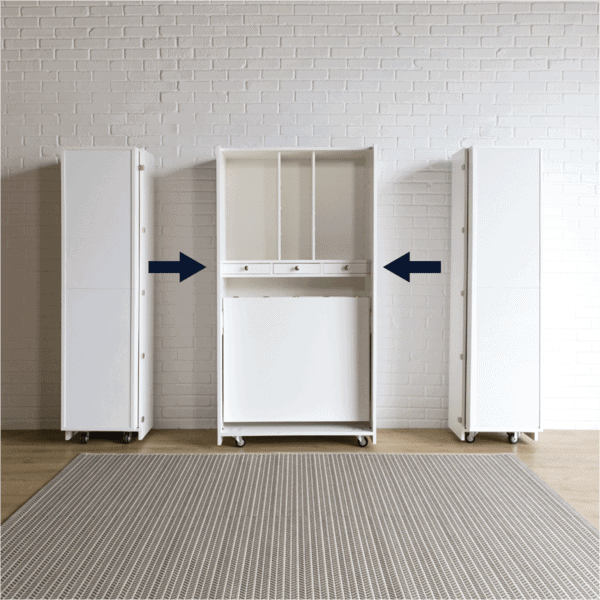 If you ordered the preassembled DreamBox plan on spending a few hours installing all of the adjustable shelves to best fit your crafting needs.
The Scrapbox team was so sweet and helped me assemble everything and answered all of my questions. I'm lucky to live so close to their office and I've been looking forward to this collaboration for months!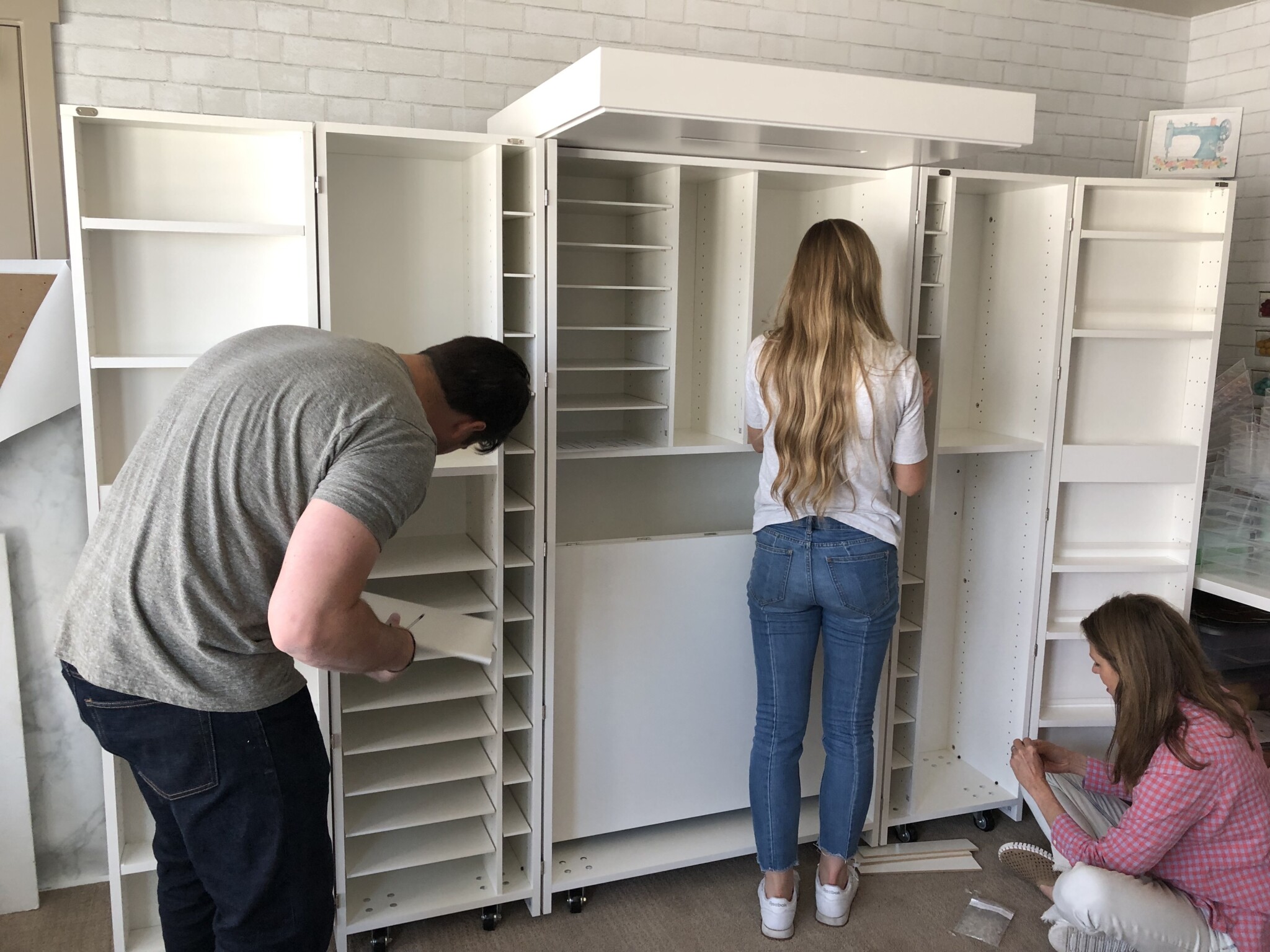 What's Included with the DreamBox?
Included with the DreamBox is 80 acrylic totes, 77 adjustable shelves, 16 clear lidded jars (16 oz.), 12 acrylic guards, 12 hooks, 4 metal rods, safety strap, 12 steel caster wheels and 1 security kit.
Central Storage Space - Store machines or other items up to 14 1/8" tall above table and up to 24 1/2" tall below table. Vertically adjustable shelving.
Swing Doors (2) - 3 5/8" deep. Customizable with a total of 10 adjustable shelves, 12 acrylic guards, 12 hooks and 4 metal rods (all included). 6 deep pockets (2.75" deep).
Fold out Table - 50% more table space with a 3' x 3' table that folds up to access storage below. Room for two crafters! Enjoy three table heights: standing height (36"), drafting, and sitting height (29"). Sturdy locking adjustable legs (2).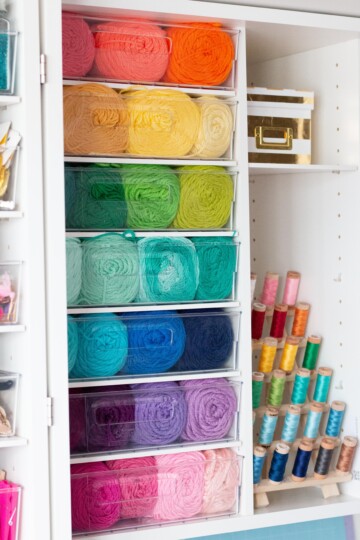 How Big Is the DreamBox?
Here are some visual with measurements so you can get a better idea of the size of the DreamBox while it's open and closed.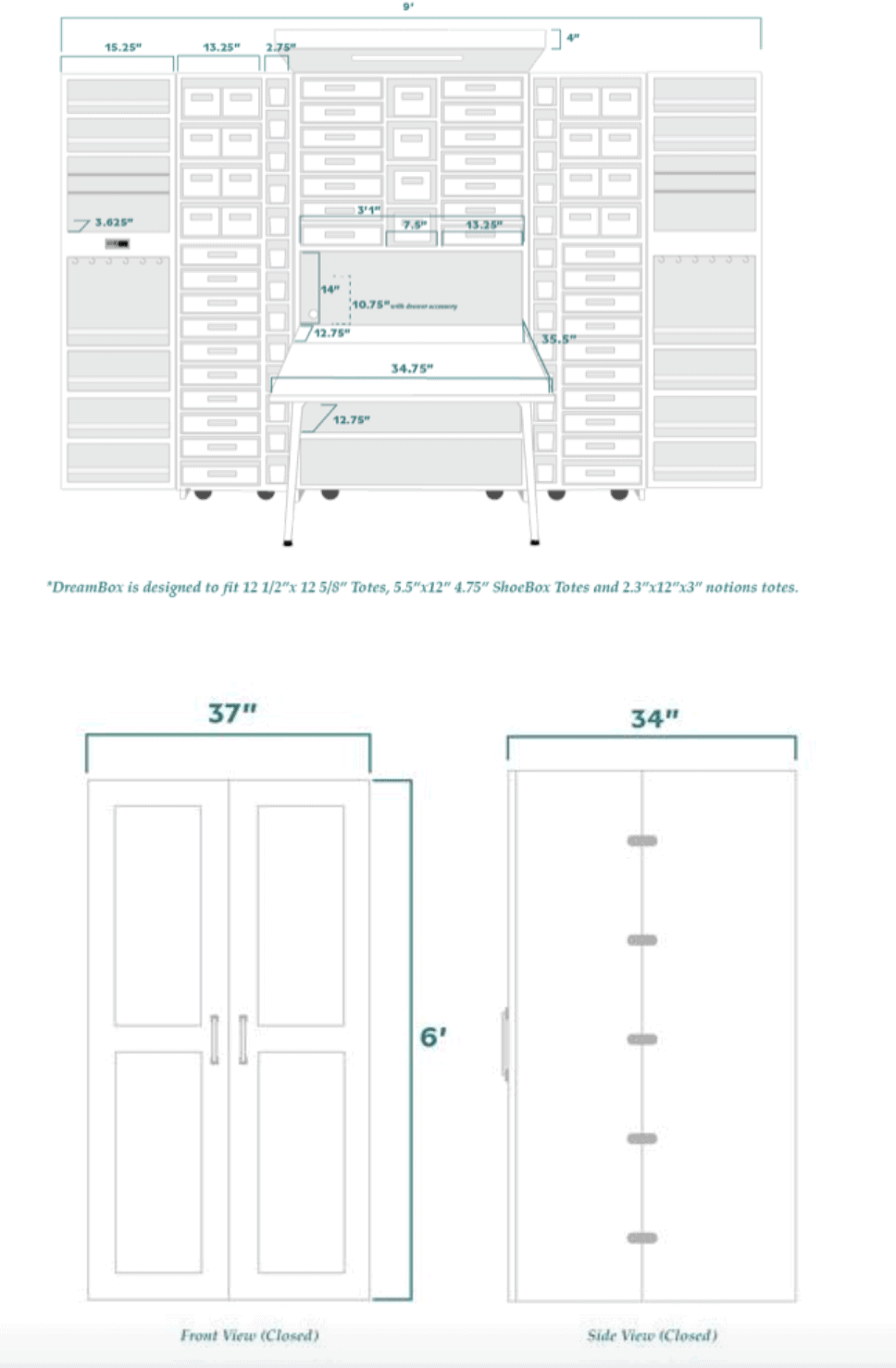 Is the DreamBox large enough to fit all of your Crafting supplies?
I was able to fit about half of my crafting supplies into my DreamBox. Keep in mind I have an entire bedroom dedicating to my craft supplies. I got rid of multiple buckets, bins, shelves and organizers that were previously filled with supplies.
One of the questions I received over and over from you guys was, "Do you close the Dreambox when you are done working?"
Personally, I like to keep my DreamBox open because it allows me to get straight to business and start crafting right when I walk into the room. I keep my Cricut and my sewing machine set up on the extension tables for easy access.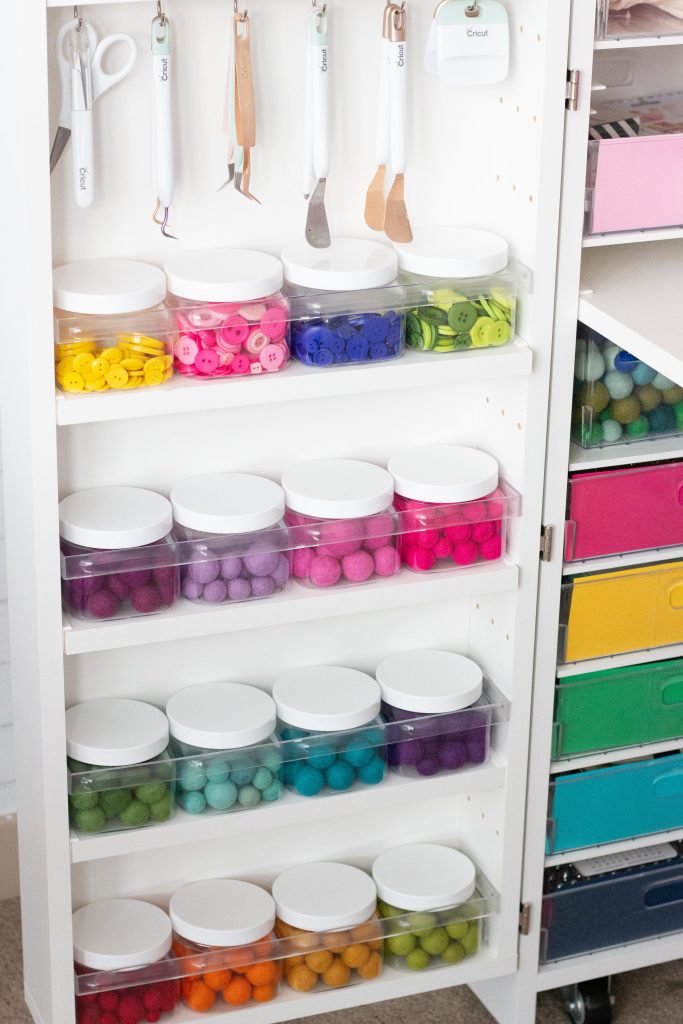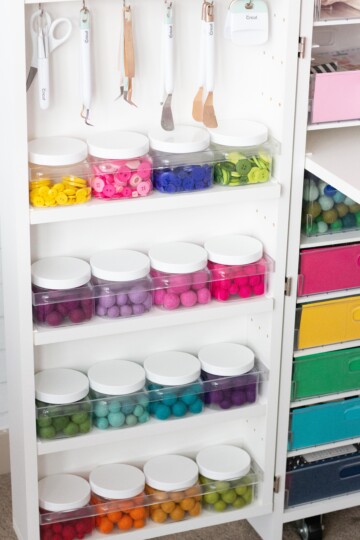 Sewing and Cricut Storage
I decided to use the left hand side of my Dreambox to store the majority of my Cricut supplies. The paper and vinyl fits perfectly in the large acryclic boxes. There's even a spot to hang up all of your Cricut tools.
The right-hand side stores all of my thread, fabric, scissors and sewing notions.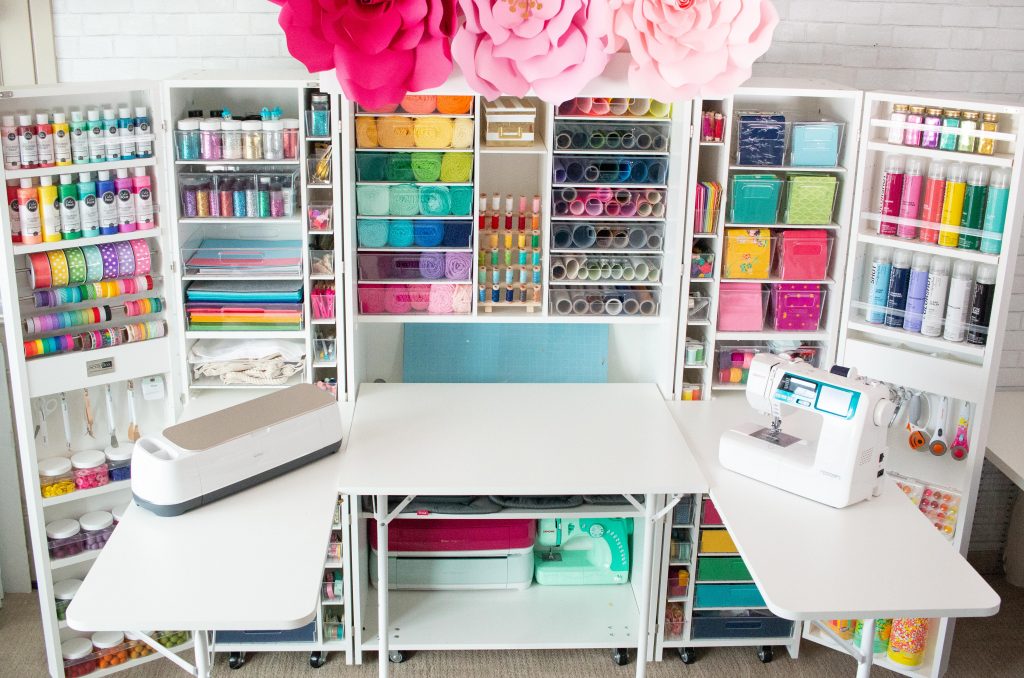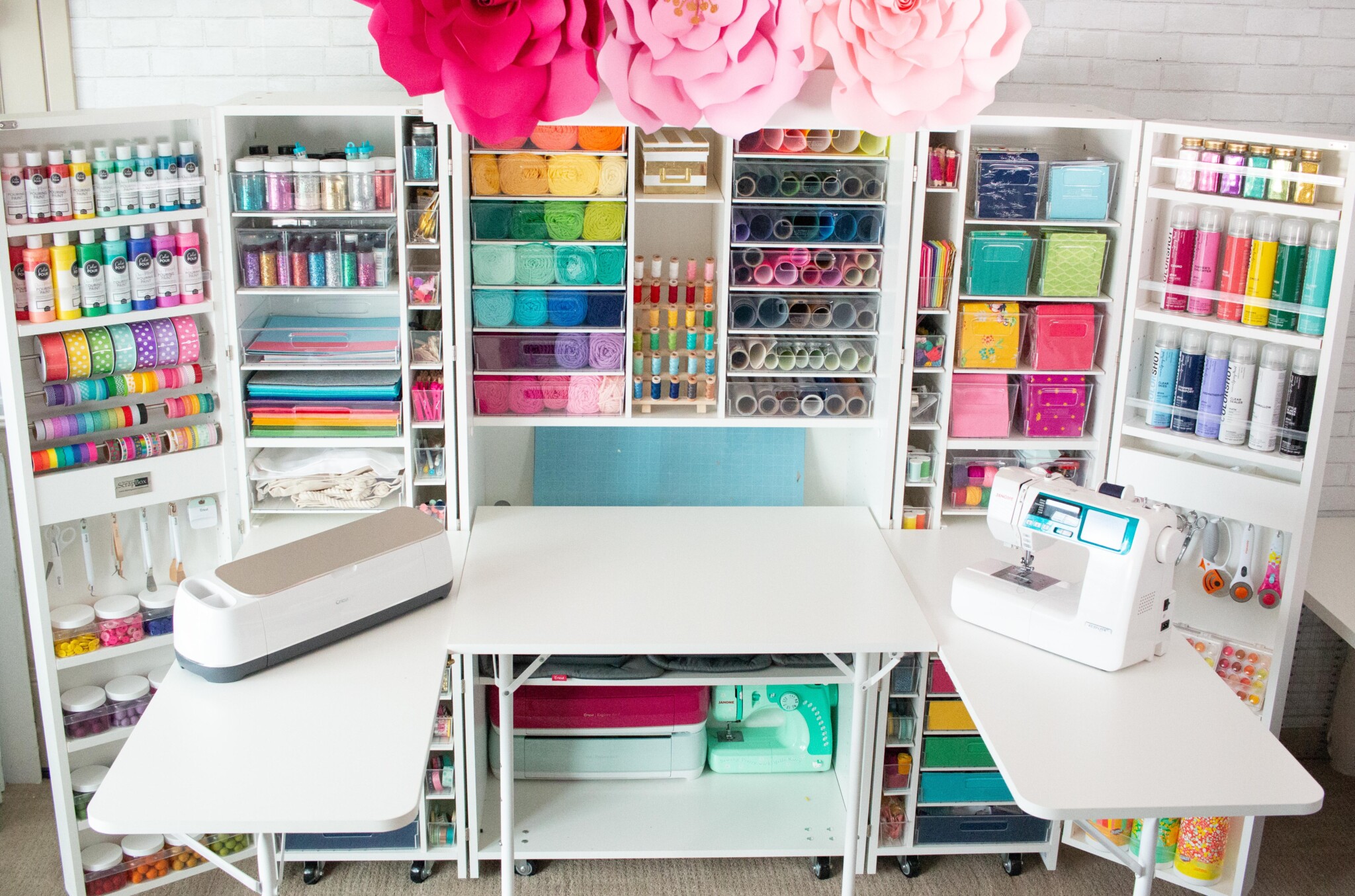 The middle section offers ample storage space for my 3 Cricut EasyPresses, two Explore Air 2 macines, and an additional sewing machine.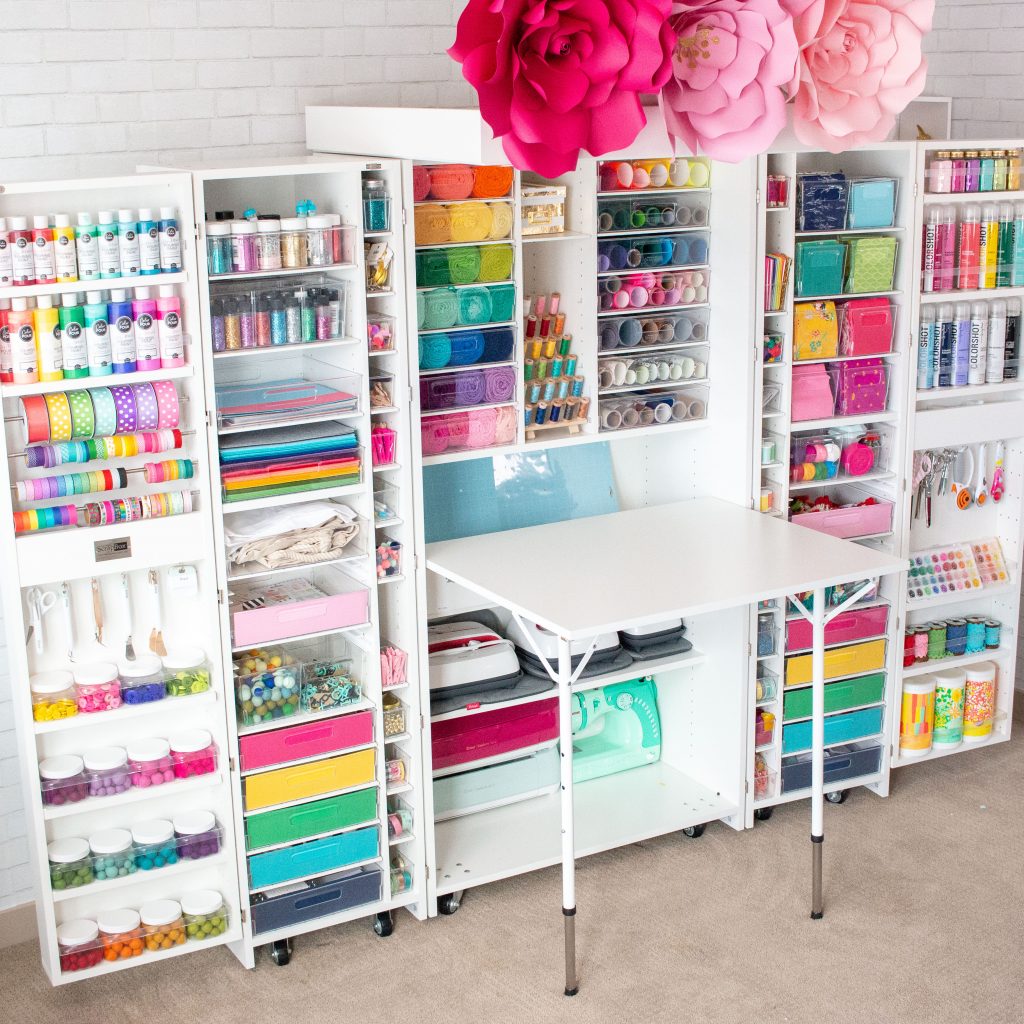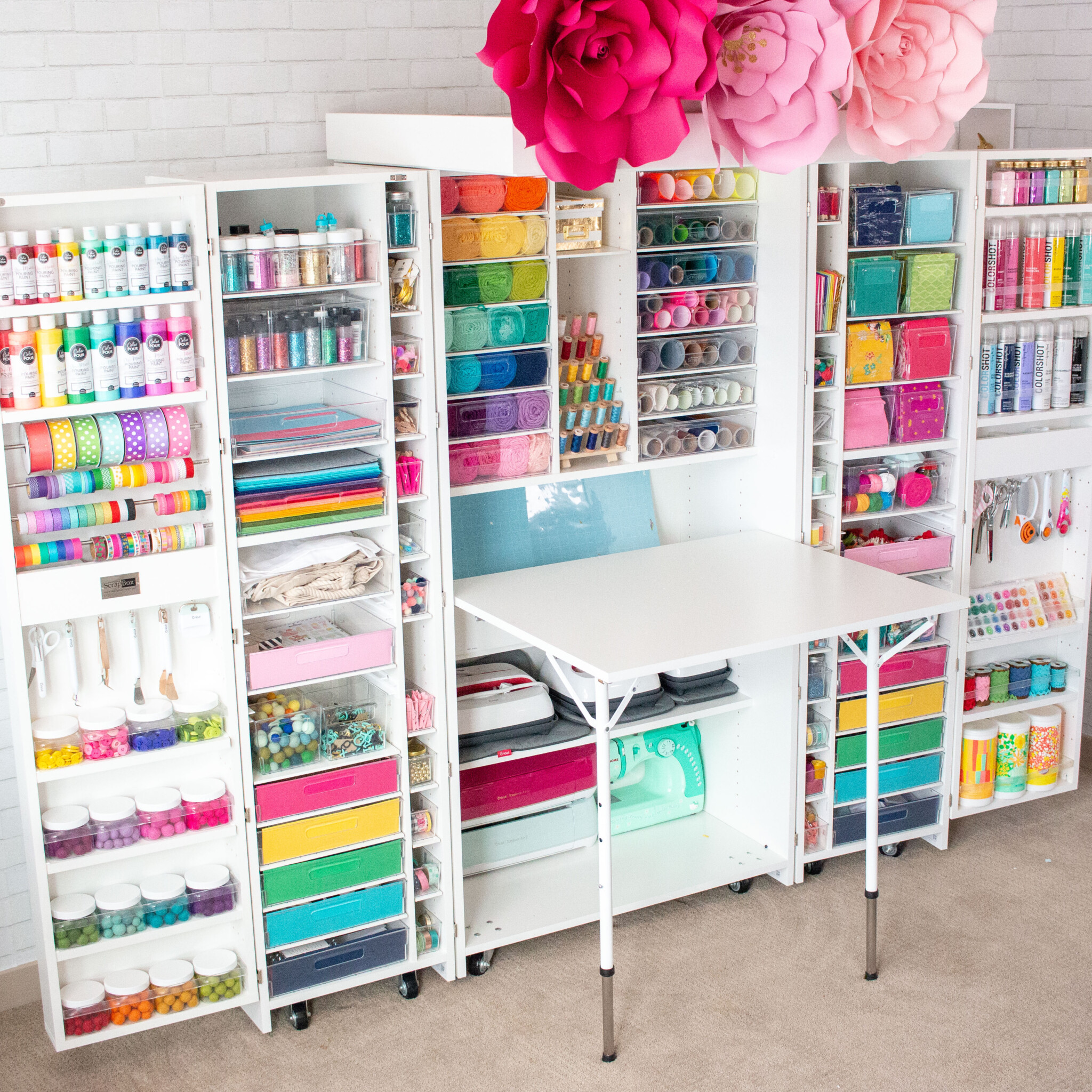 I'm over the moon with my new DreamBox and I can't wait to share even more with you in the future about this amazing piece of furniture. It really is a game changer for my craft room!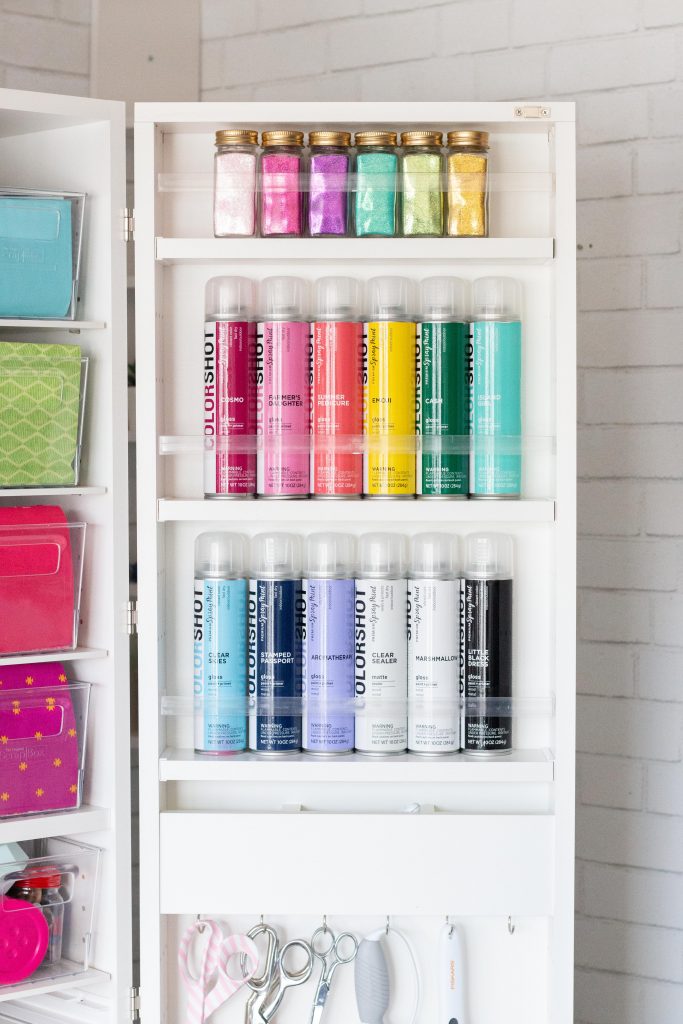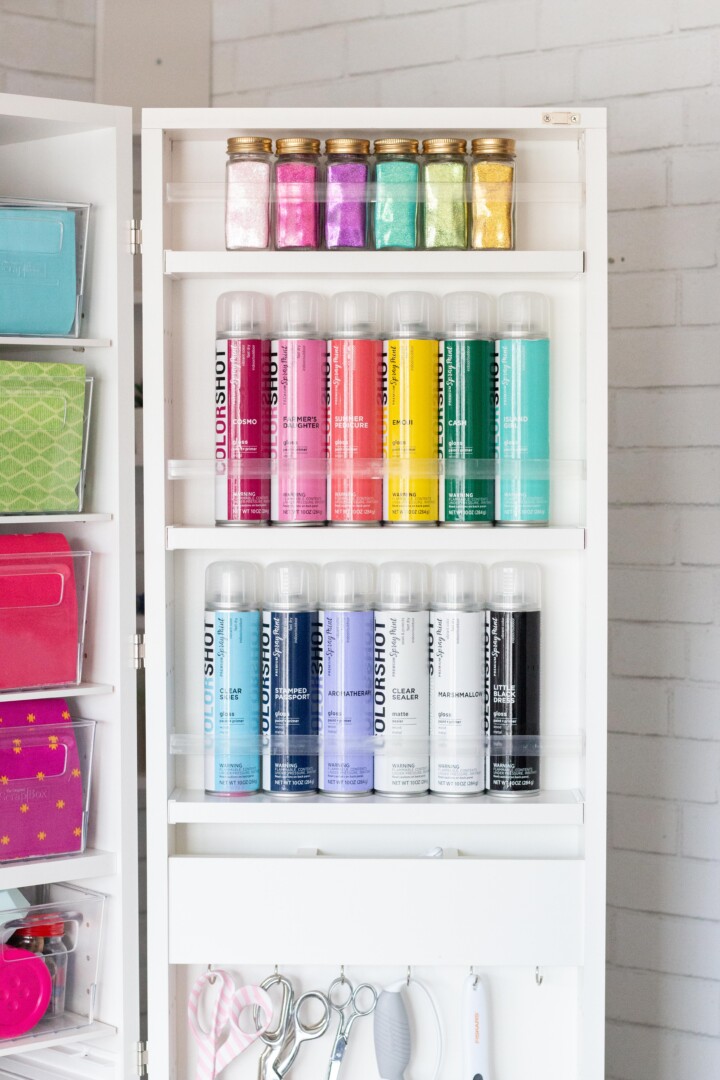 Now it's time to share an amazing deal with you!!
Use the code SWEETREDPOPPY to get $100 off the DreamBox, WorkBox 3.0 or the Ultimate SewingBox!!
Shop the DreamCart here and the Sewing Station here.