This is a sponsored post written on behalf of JOANN. All thoughts and opinions are my own.
Everything You Need to Know about the Cricut EasyPress 2 in Rose Available Exclusively from JOANN.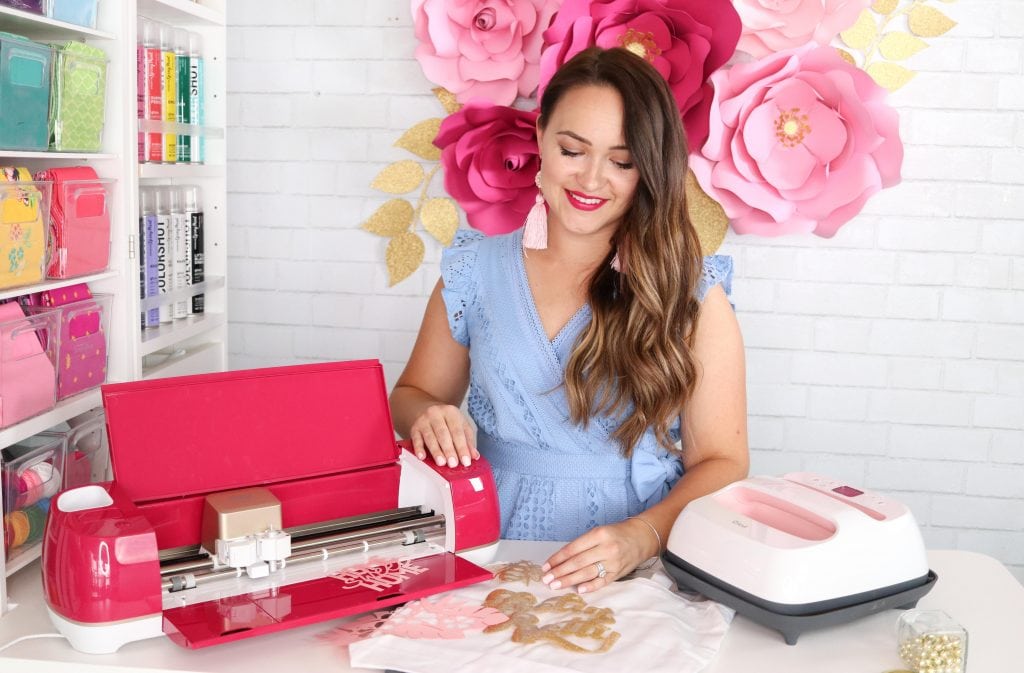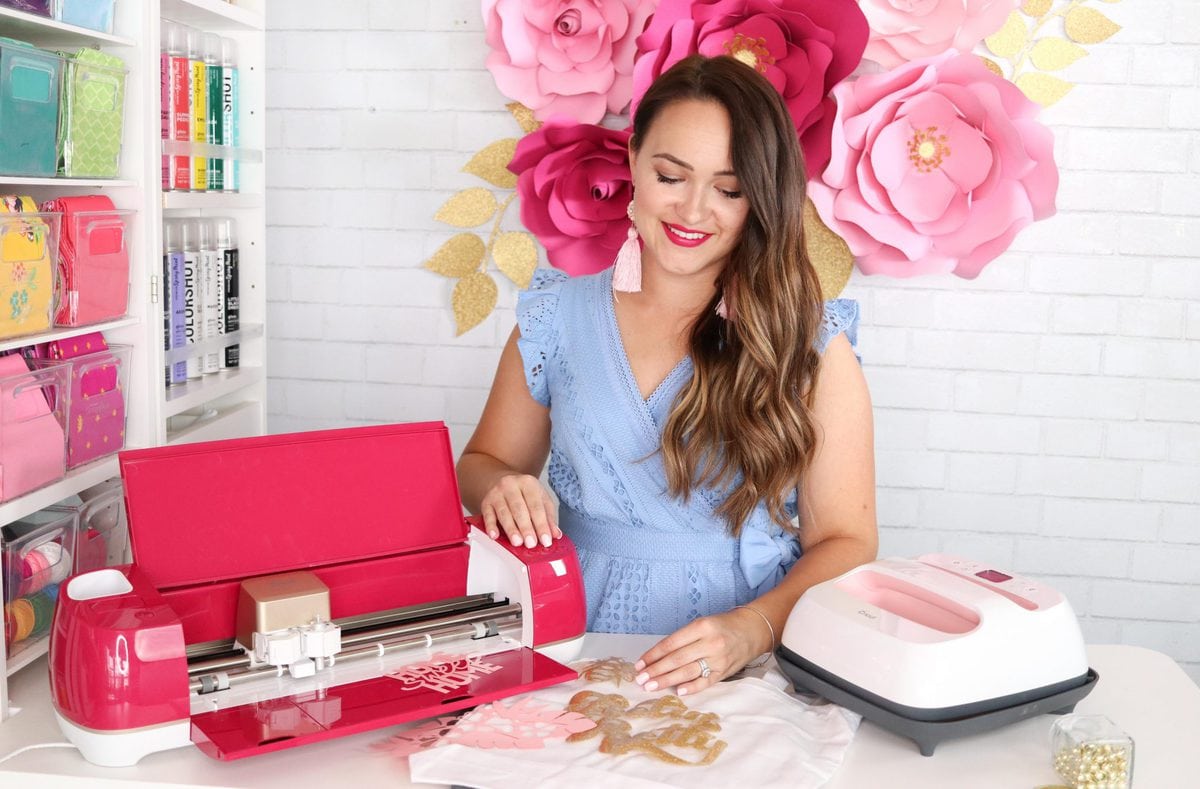 If you love using Iron On, then the EasyPress 2 is a game changer!
This stunning Wild Rose EasyPress bundle is available exclusively through JOANN, and it is jam-packed with tons of goodies for an amazing price!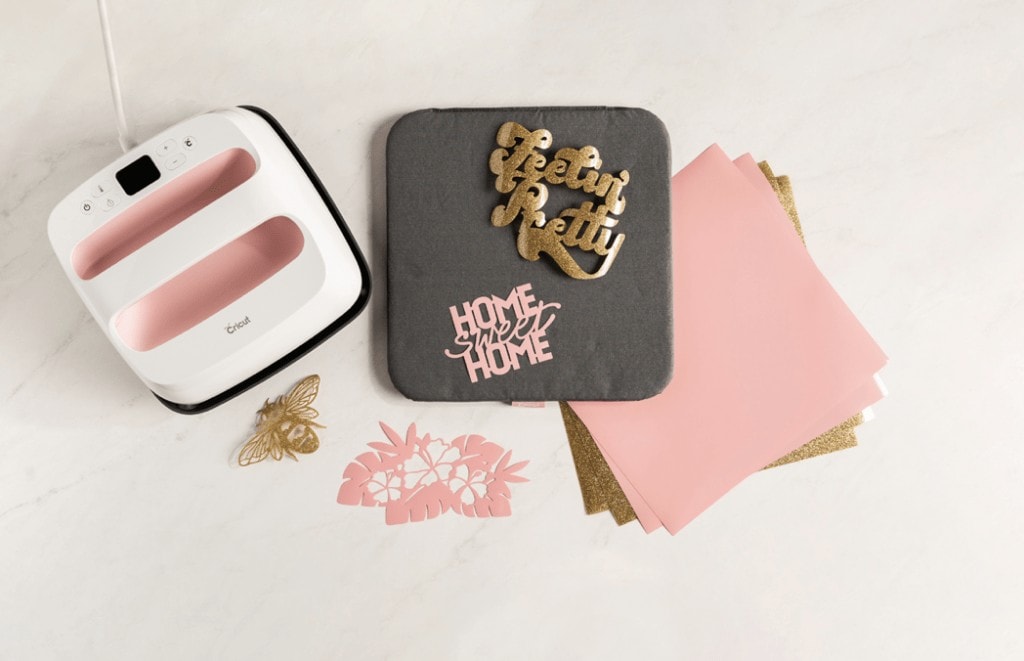 Included with the 9x9 Easy Press is:

An Easy Press 12x12 Mat
(1) 4x6 Everyday Iron On Die Cut Blush
(1) 6x7 Everyday Iron On Die Cut Blush
(2) Everyday Iron On 12x12 Sheets Blush
(1) 4x6 Glitter Iron On Die Cut Gold
(1) 6x7 Glitter Iron On Die Cut Gold
(2) Glitter Iron On 12x12 Sheets Gold
Total Accessory Bundle Value = $59.88!
Let's get started by covering a few of the basics!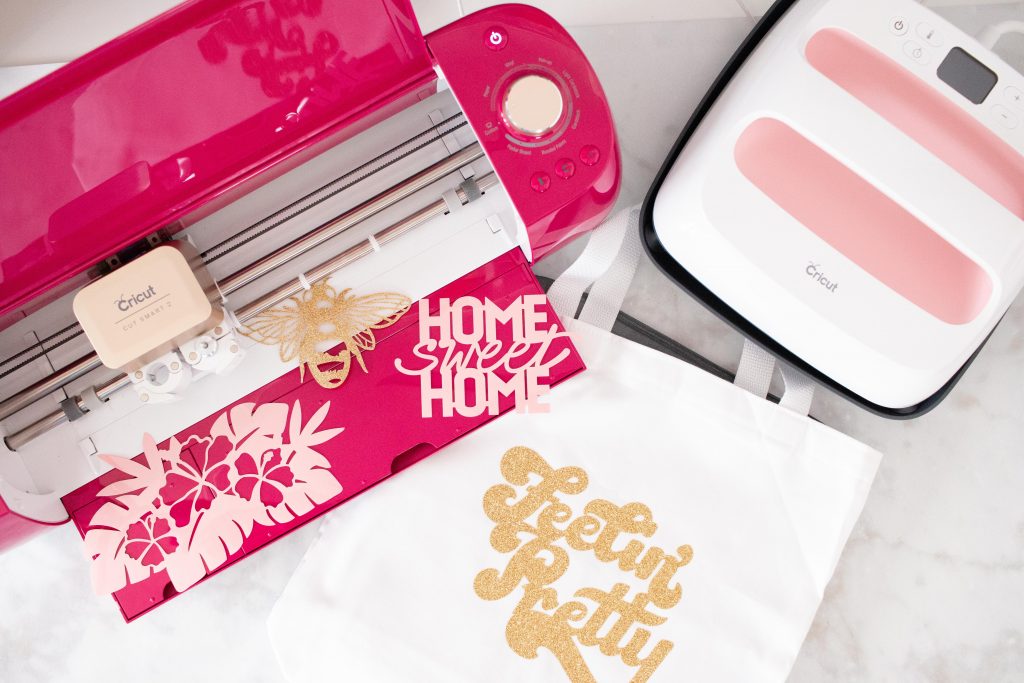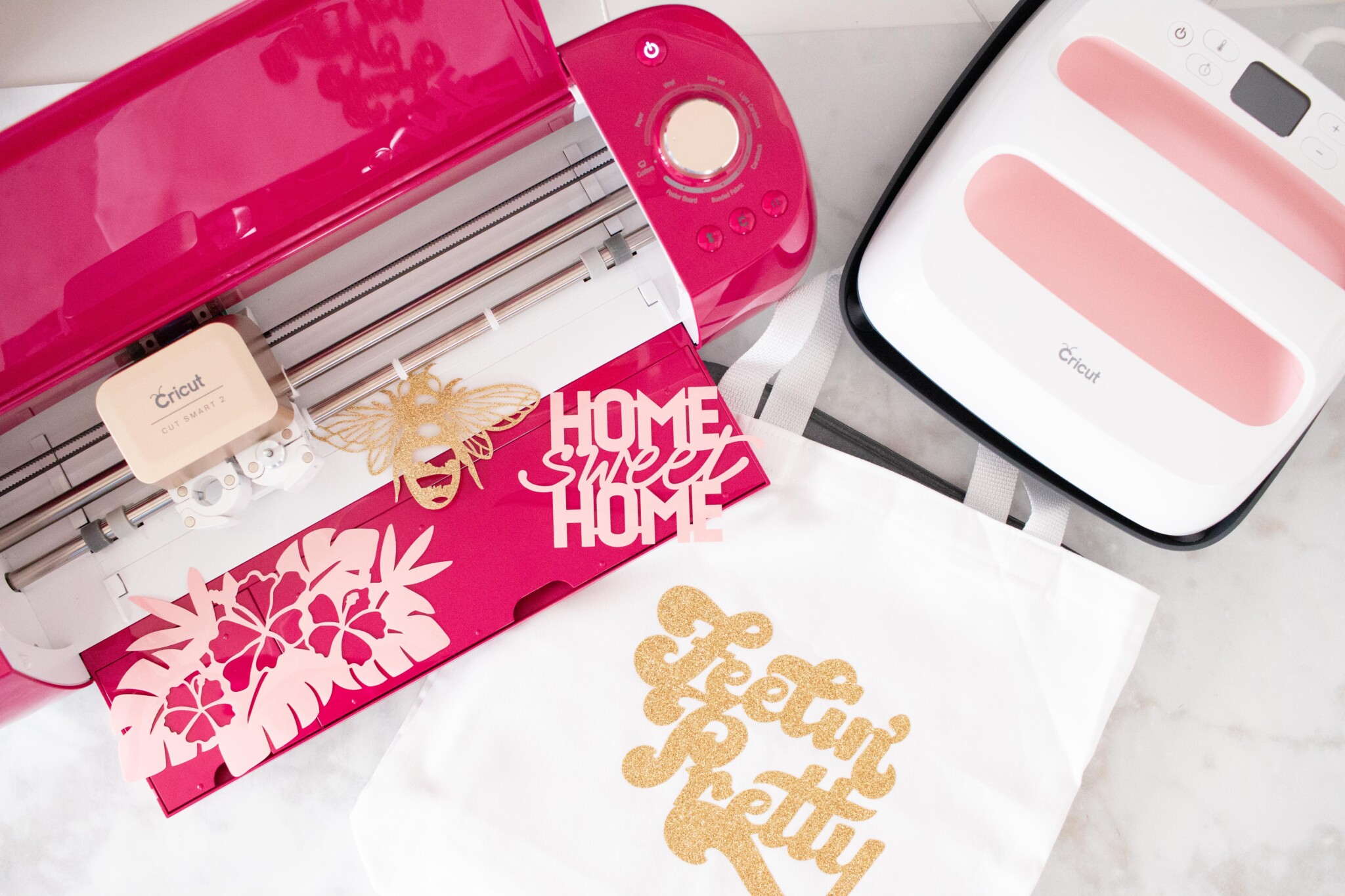 What sets the EasyPress apart from a traditional Iron?
If you've been following along with me for awhile, you know how much I love my pink Oliso Pro! You are probabky wondering what differentiates the EasyPress from the traditional iron? The EasyPresses edge to edge evenly heated plate warms up to 400 degrees Fahrenheit giving your professional results in under 60 seconds. Pretty impressive right?
If you've every applied Iron-On (also called Heat Transfer Vinyl) with an iron you might have had a somewhat disappointing experience. Traditional irons typically don't heat up high enough to adhere HTV and they don't maintain a consistent temperature from edge to edge. This isn't a problem when it comes to ironing fabric or clothing but it makes a huge difference when applying Iron-On!!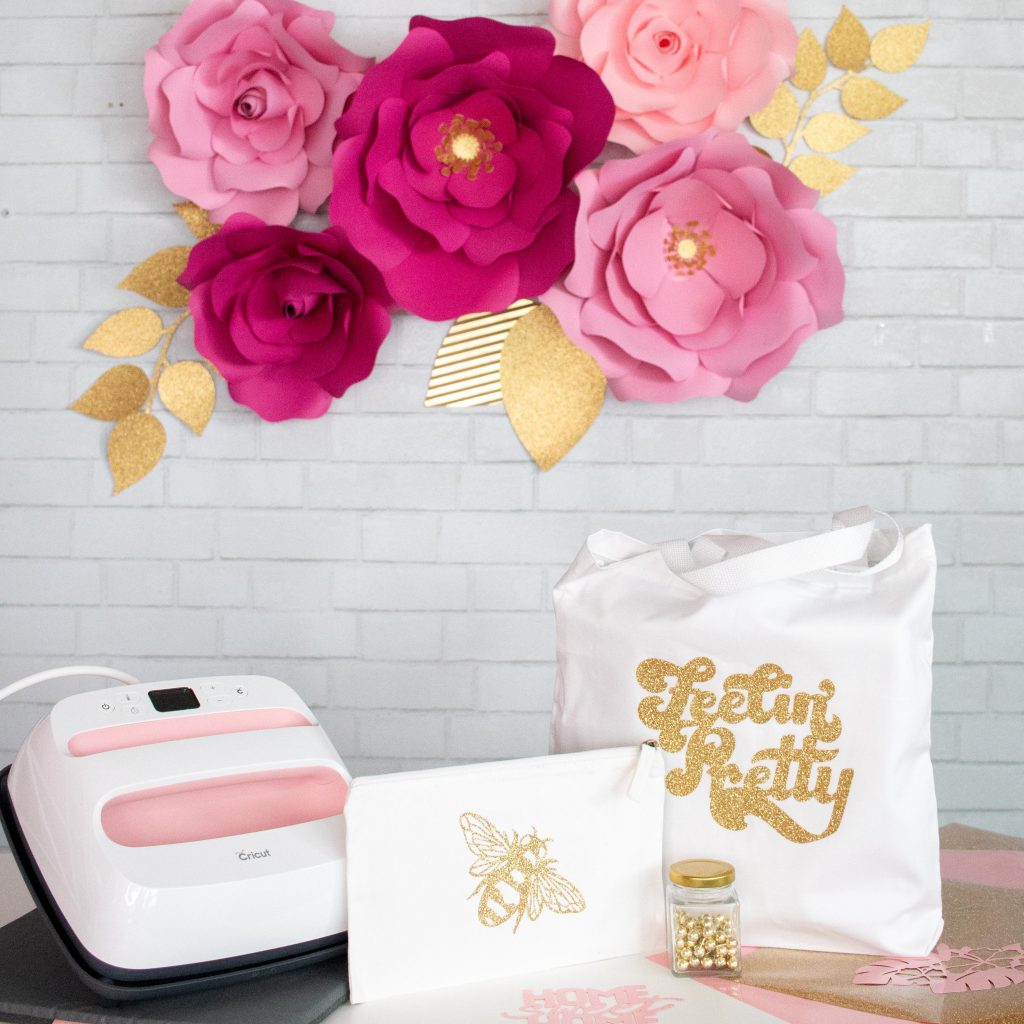 How Does the EasyPress Differ from a Heat Press?
The downside to investing in a heat press is that they are expensive, take up a large amount of space and can be cumbersome to use.
The EasyPress from Cricut it the perfect solution and It's available in a variety of sizes to fit every projects needs.
6" x 7"
9" x 9"
12" x 10"
The EasyPress offers the convenience of an iron with the temperature and speed of a heat press. It's portable, lightweight and easy to use!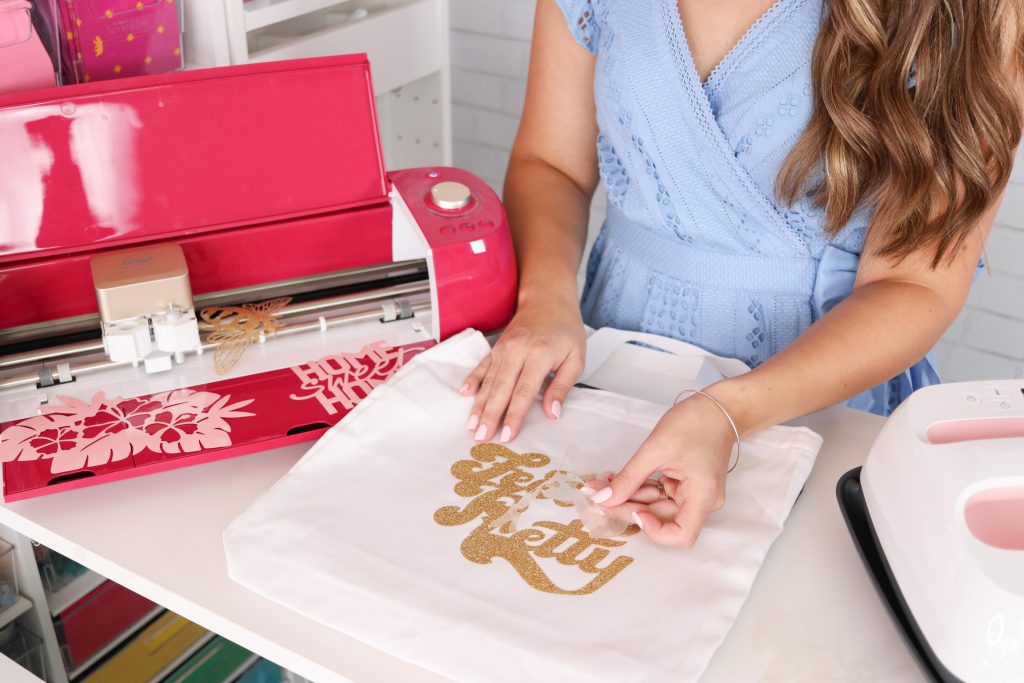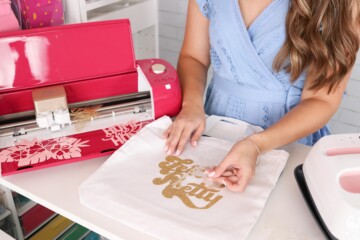 Evenly Heated plate adheres your iron-on in under 60 seconds
The EasyPress features a ceramic coated surface and it includes two internal heating surfaces which allows the EasyPress to maintain it's edge to edge heat up to 400 degrees Fahrenheit.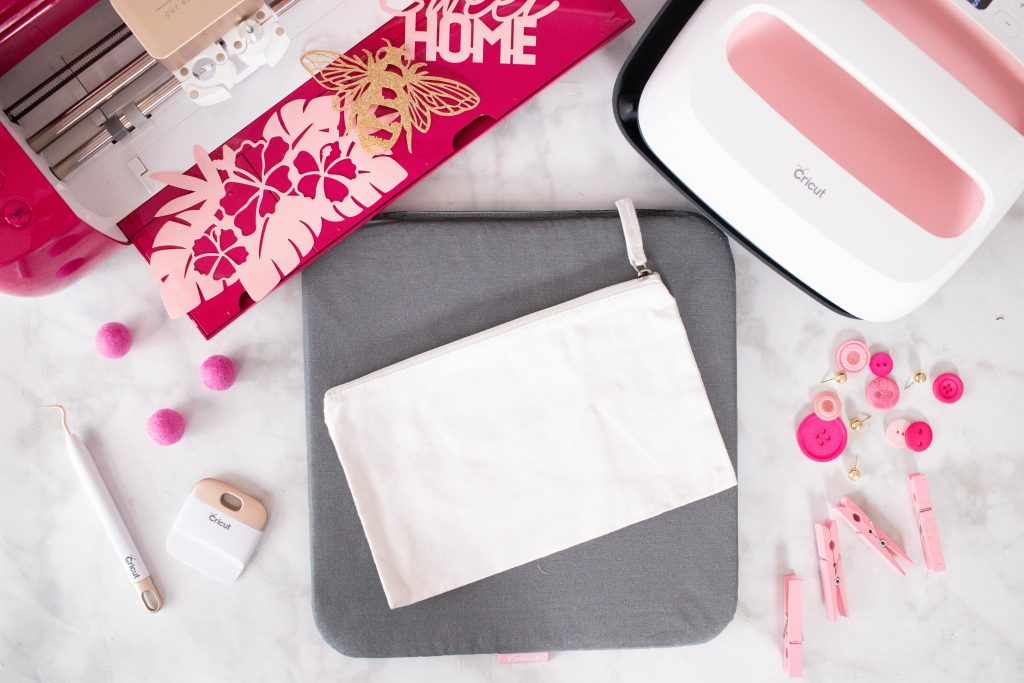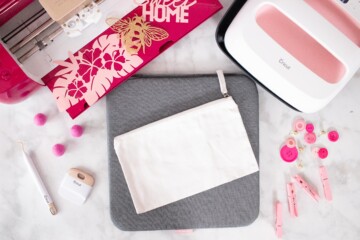 Precise Settings for Every Material
The Cricut EasyPress takes all of the guesswork out of Iron-On with the Quick Reference Guide. Gone are the days of heating and reheating your project until it finally adheres.
Check the reference guide, set it and forget it! Select the temperature and the coordinating time and press a button. It's seriously that easy!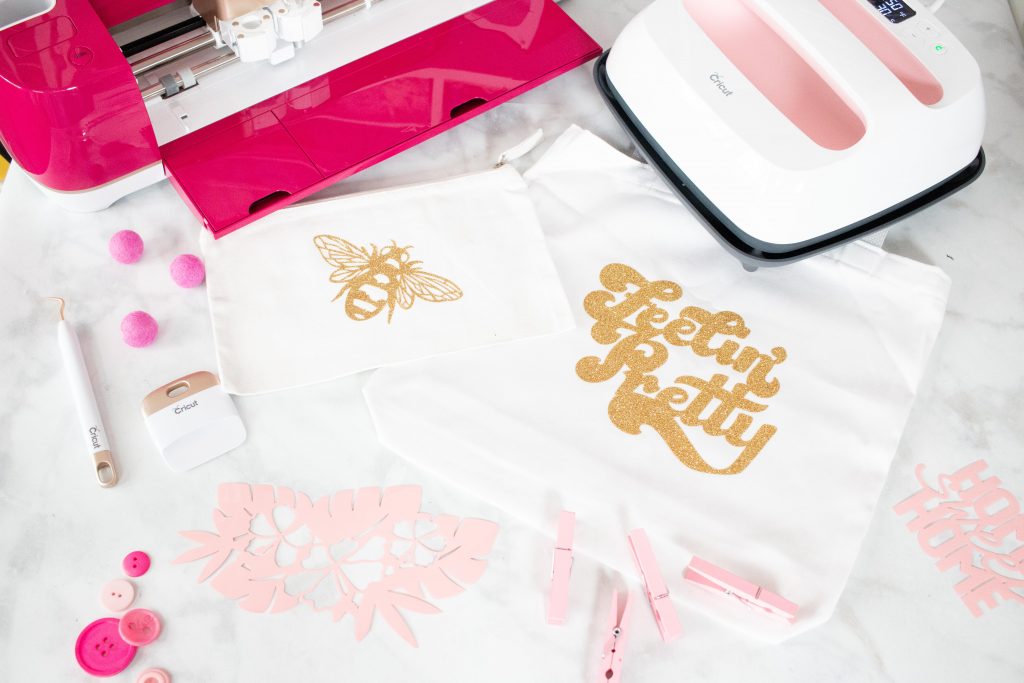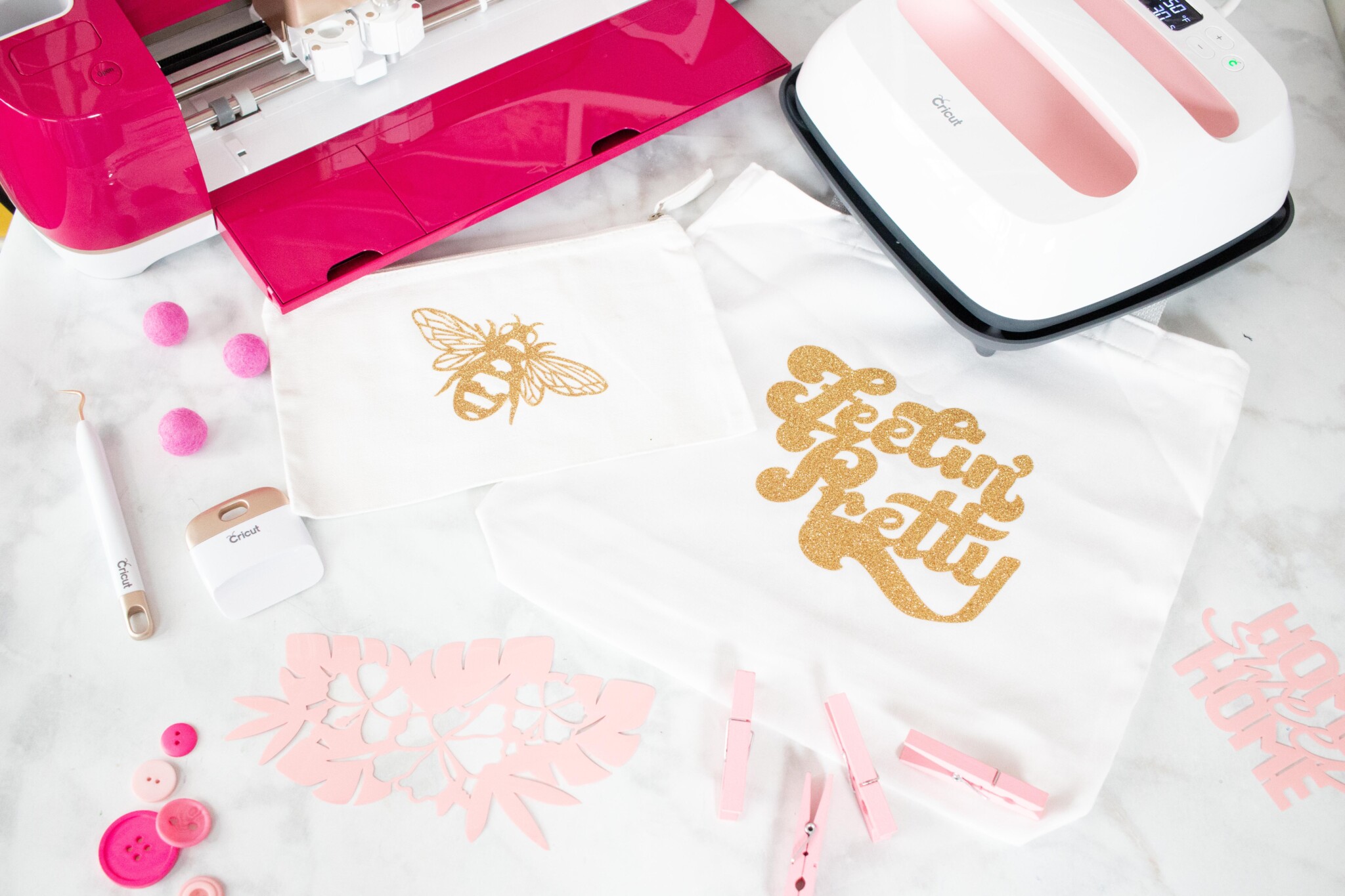 Safety First!
As a mother of young children my first thought always goes to the safety of any item I bring into my house.
The EasyPress rests in a downward position in an insulated base which protects both your surfaces and hands from any heat.
It features a large handle which makes it easy to maneuver and the sides of the EasyPress are heat free.
The EasyPress also features an auto shut off after 10 minutes of inactivity so you can craft without worry.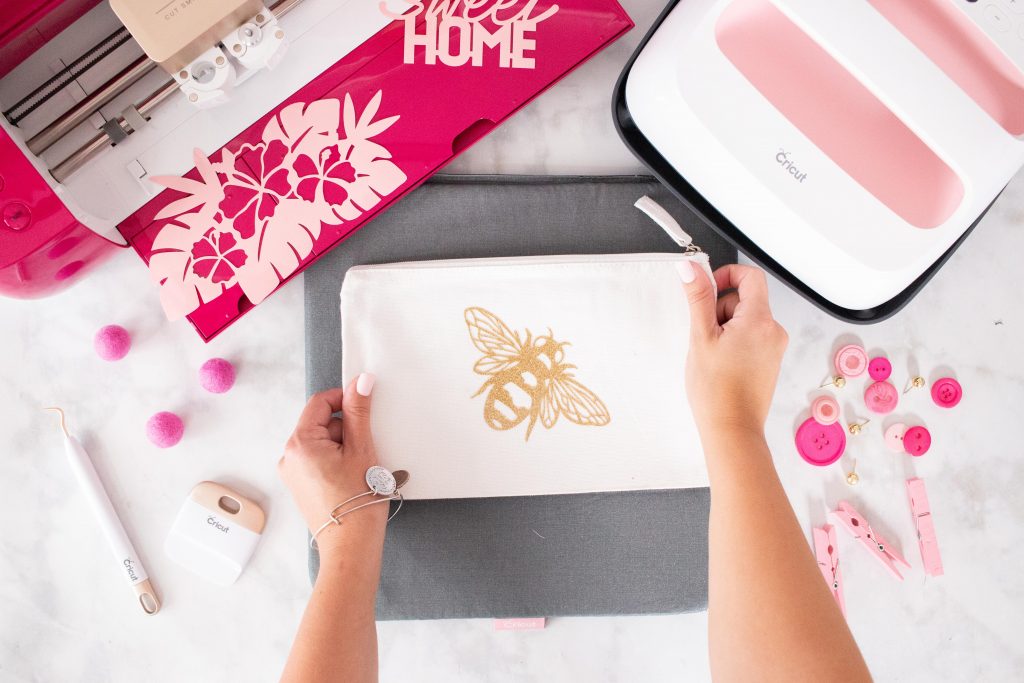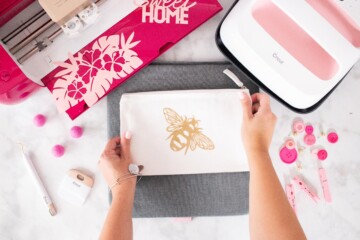 Compatible with all Major Brands of Heat Transfer Vinyl
It's important to note that the EasyPress can be used with other brands than just Cricut. It's compatible with all major brands of HTV including, Silhouette and, Siser. It offers foolproof results and adheres Iron On so that it actually sticks even after repeated washes!

Multiple Uses
The EasyPress isn't just a one trick pony! It can be used for a variety of uses. I love using Cricut EasyPress when I need to iron fabric. The high temperature and large base significantly cuts down on my ironing time.
The EasyPress is a great tool to use with quilting projects! Because of the high heat temperature and large heating element it quickly and efficiently presses quilts with impressive results!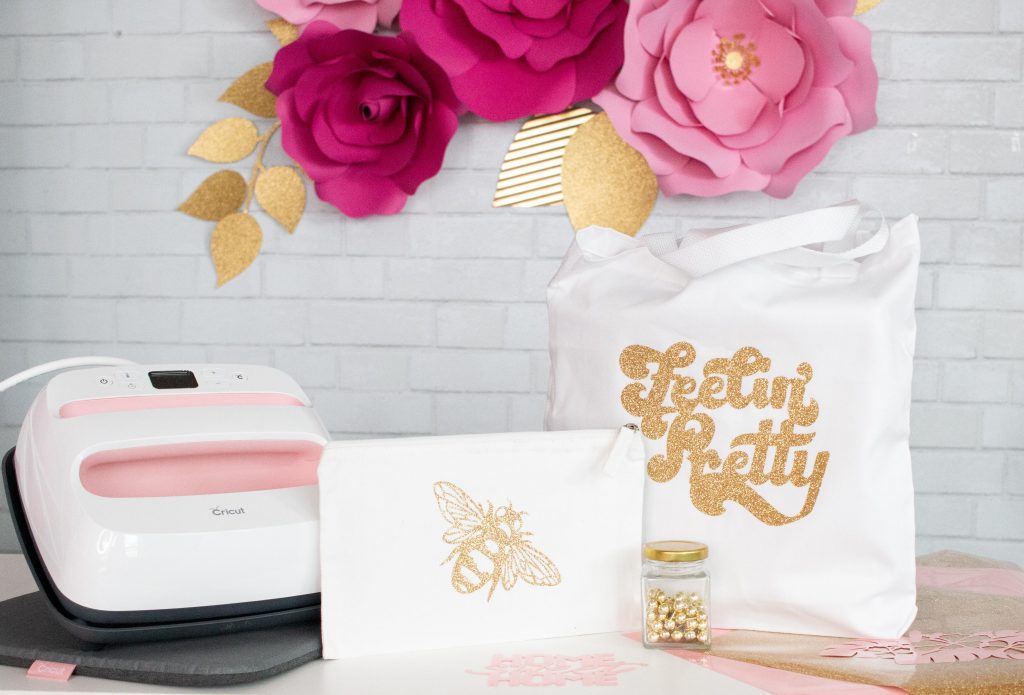 EasyPress Mat
The EasyPress Mat was specifically engineered to be compatible with the EasyPress. It features 5 different layers to protect surfaces, resist and reflect heat, and wick moisture.
Easy Touch Buttons
When it comes to ease of use, the EasyPress takes the cake! With it's simple buttons there's virtually no learning curve. Just set the temperature using the press or minus buttons and press the Cricut button to time your heat application. Once the timer runs out the EasyPress will beep letting you know that you have completed your application.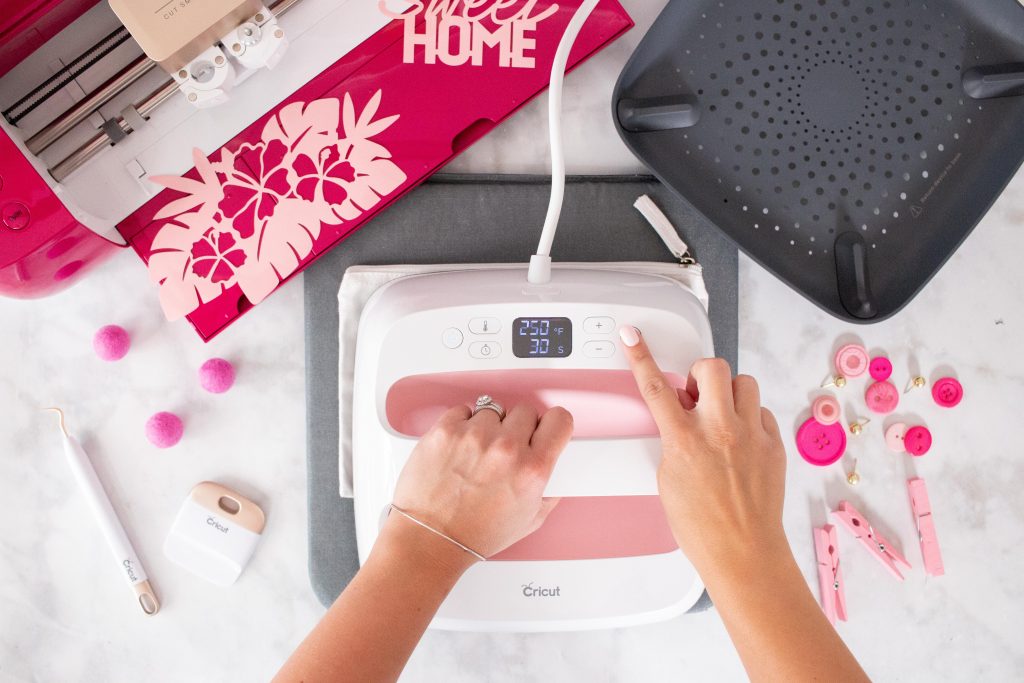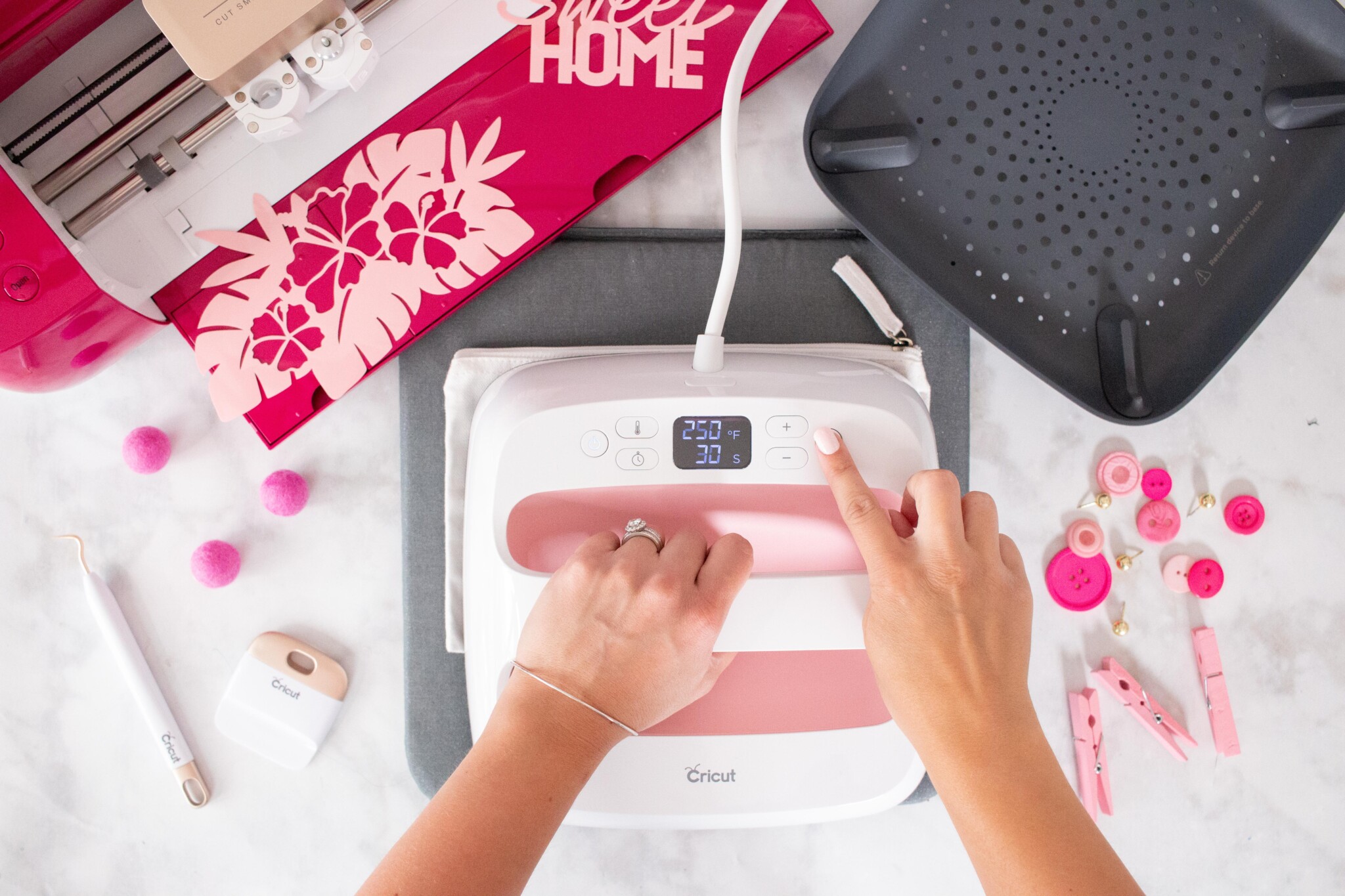 Have additional questions about the Cricut EasyPress? Read more about it here!
Get the Cricut EasyPress Rose Bundle available exclusively from JOANN here.