This is a sponsored post written by me on behalf of JOANN.
Learn How to Create Adorable Spray-Painted Miniature Christmas Trees using Poster Board or Chipboard.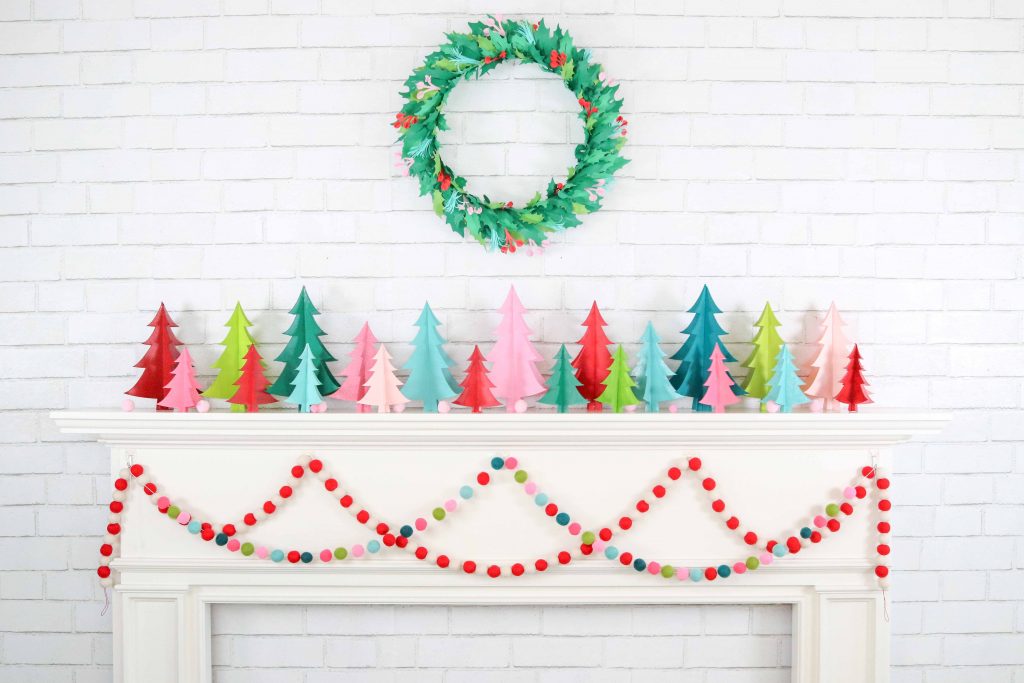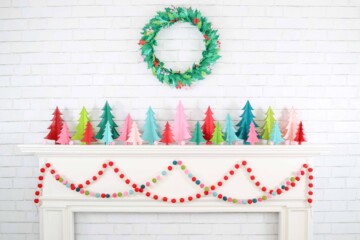 Christmas is coming soon, and I've been dying to try out something new this year! I decided to go with a bright and colorful Christmas theme this year, and I just can't get enough of it!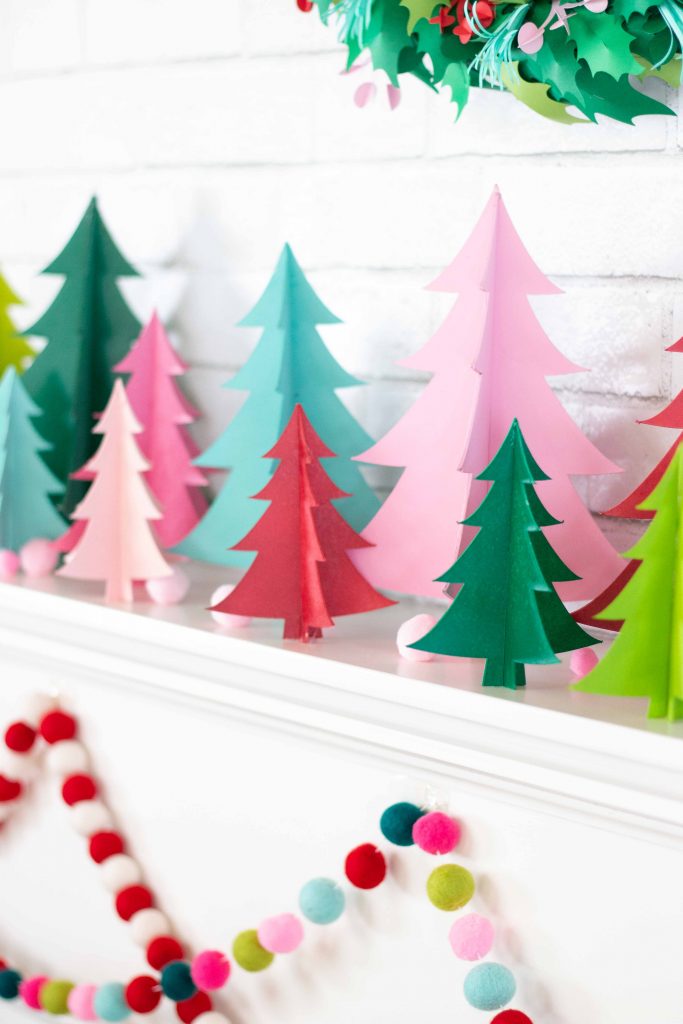 If you haven't already noticed rainbows are everything right now and this trend has translated so well into holidays giving us a fresh twist on classic color combinations.
Materials
Chipboard or Posterboard
Cricut or Scissors
Hot Glue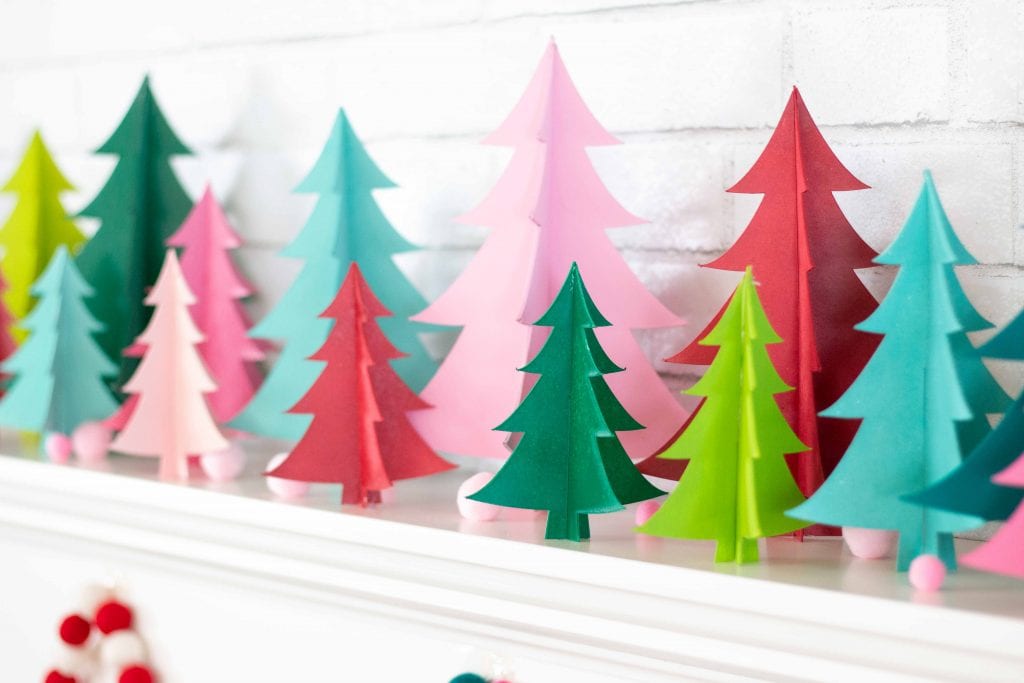 For this tutorial, I used my Cricut machine to cut out Chipboard and Posterboard mini Christmas trees. If you don't have a cutting machine you can cut them by hand.
Get the Design Space file here.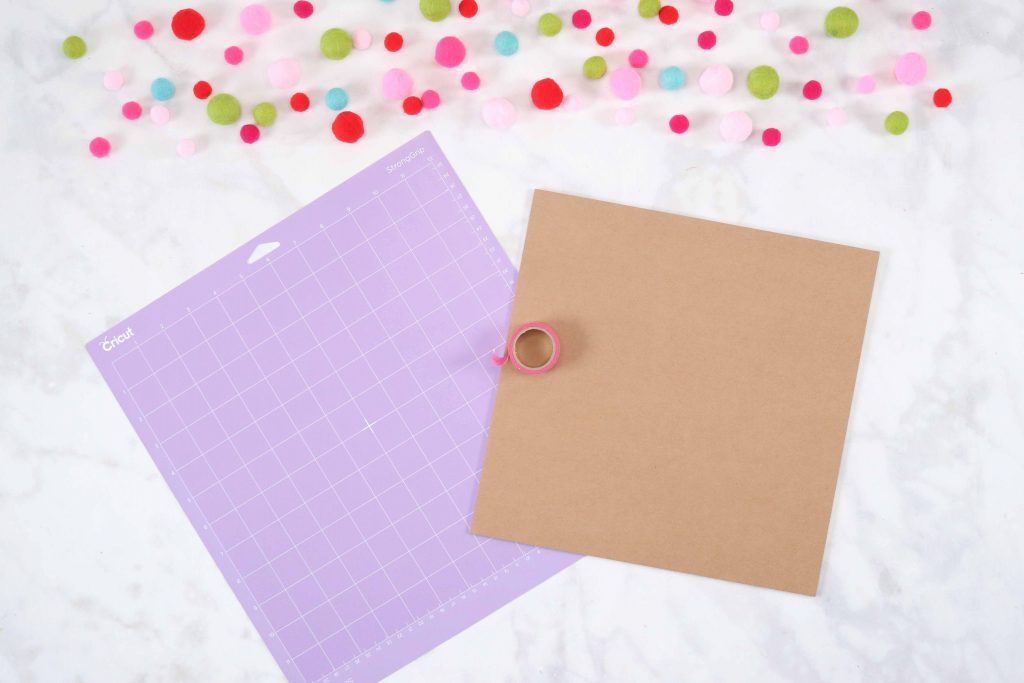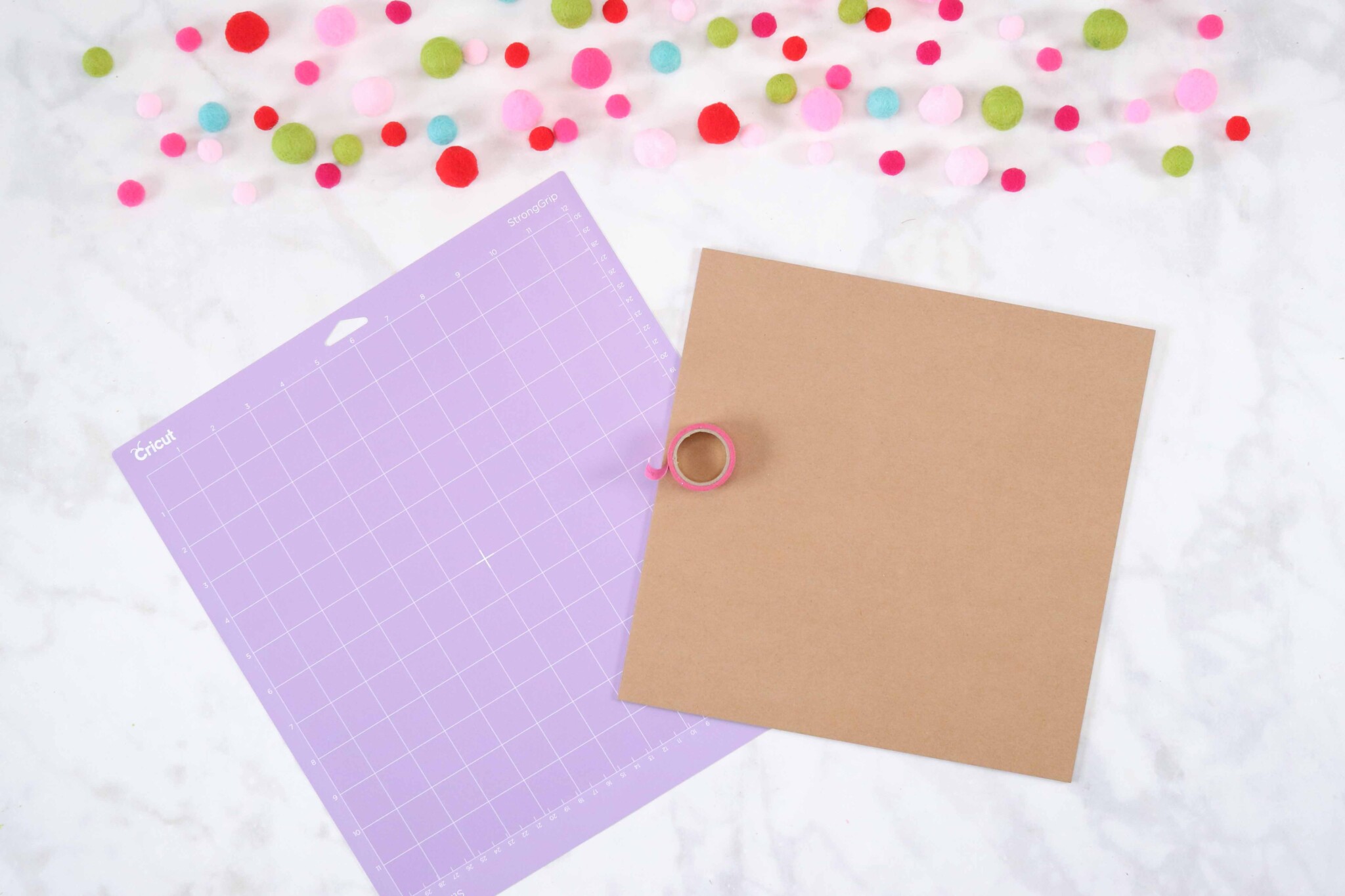 If you're using a Cricut machine, I recommend using Chipboard because it's a thicker material and creates sturdy trees. You can also use Posterboard but you'll want to cut out 2-3 layers for each tree and glue them together.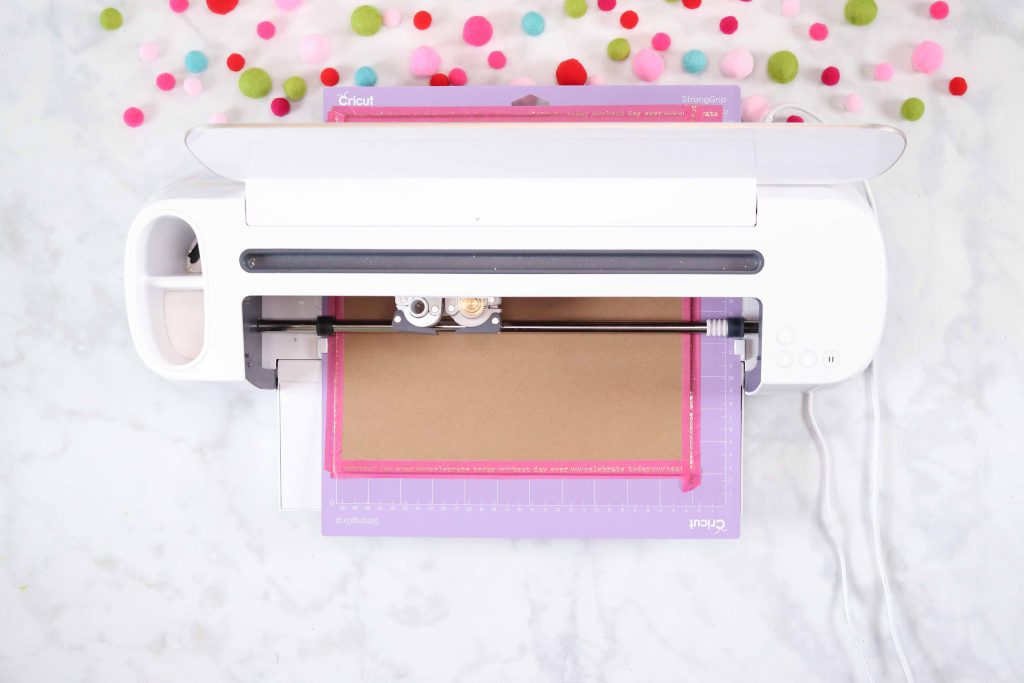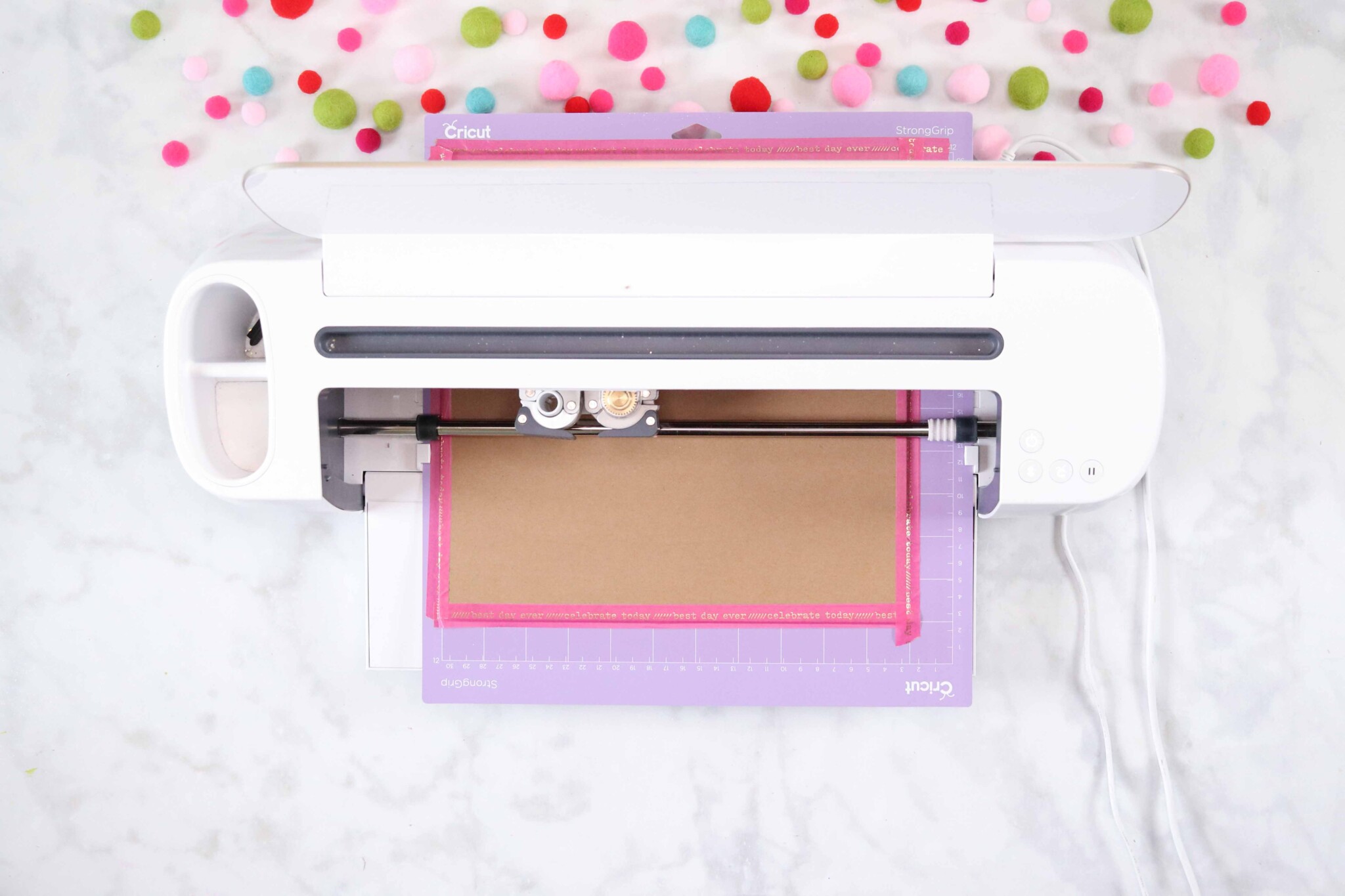 Remove the trees from the Cricut machine once it's finished cutting. Each tree requires two pieces.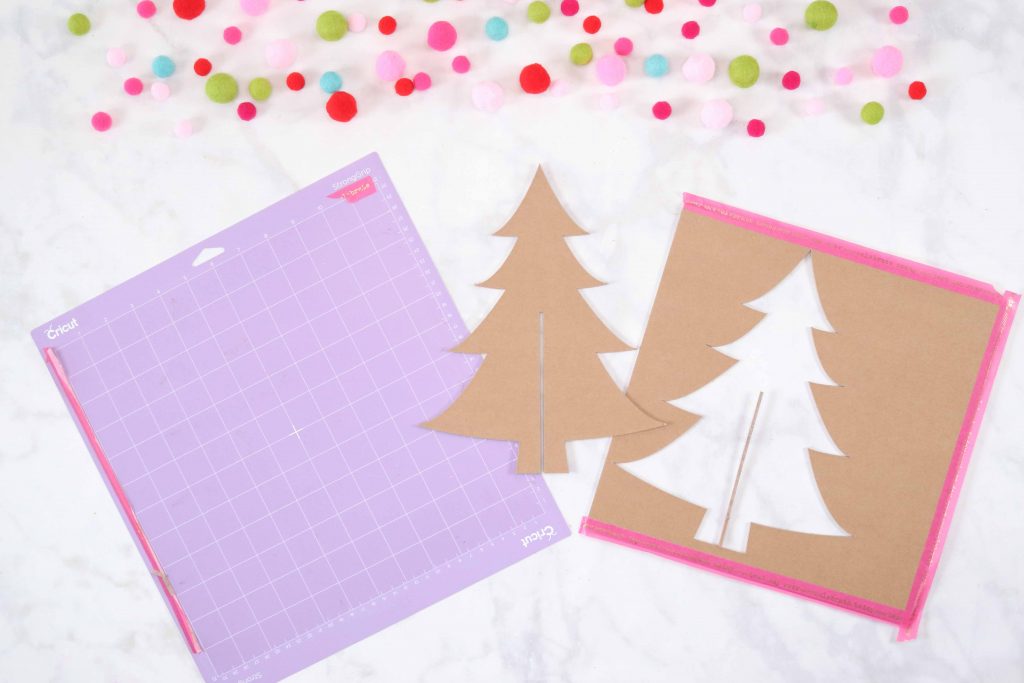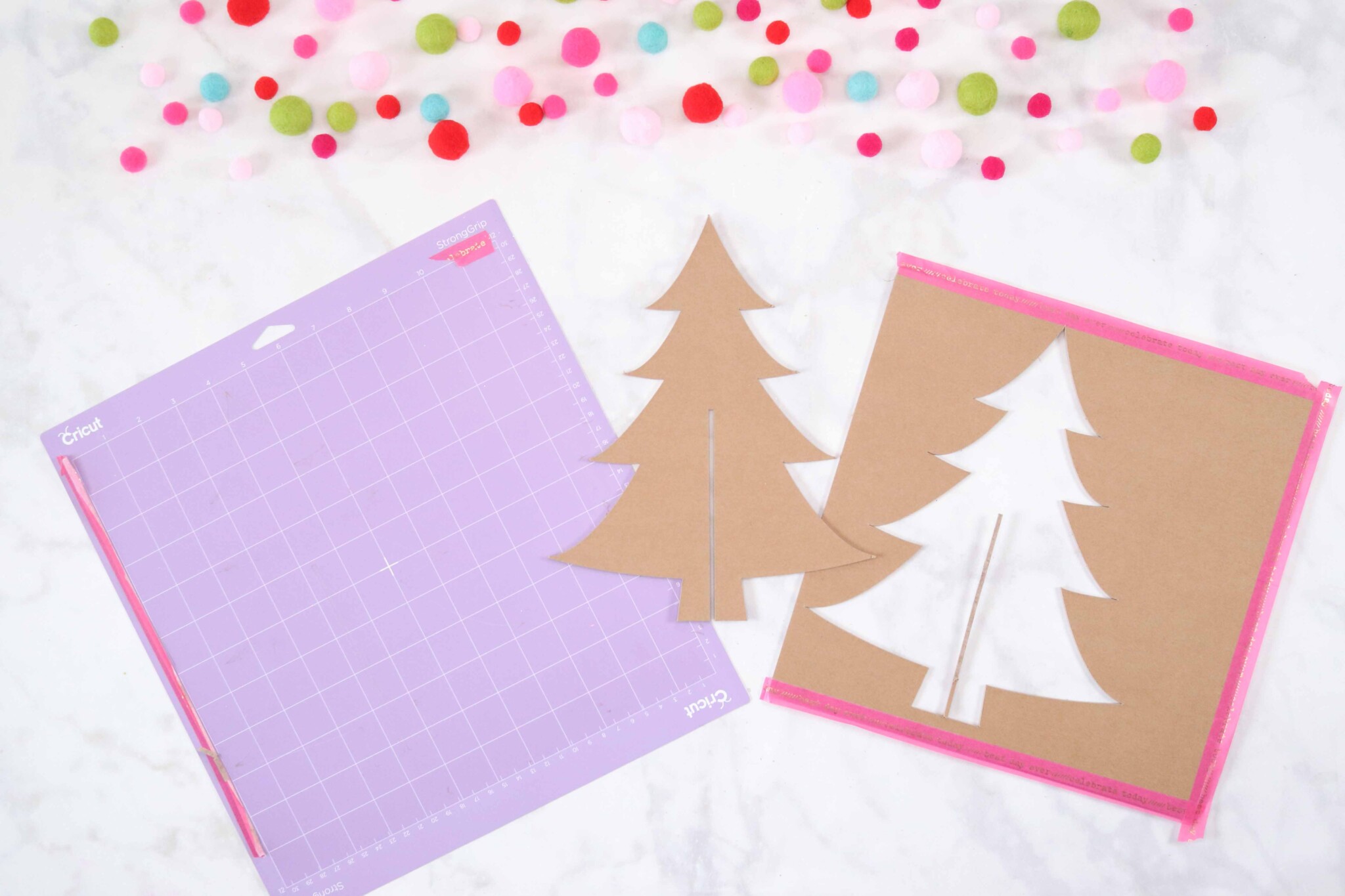 Once you've cut out the Christmas trees, lay them flat on a covered surface and spray each side with a coat of Rustoleum Spray Paint allow it 10 minutes to dry.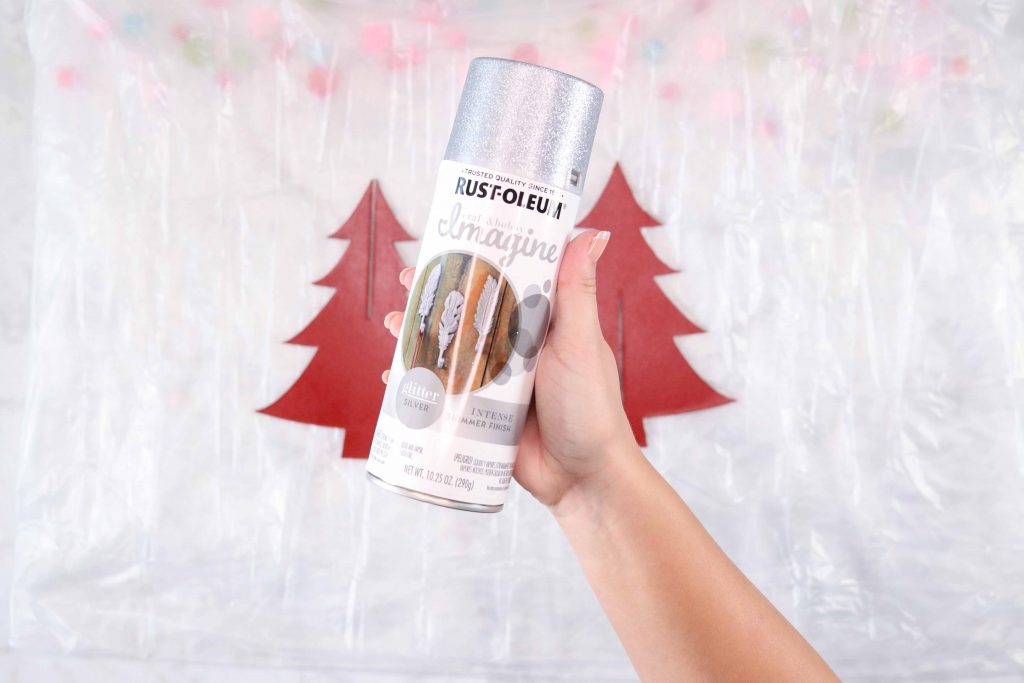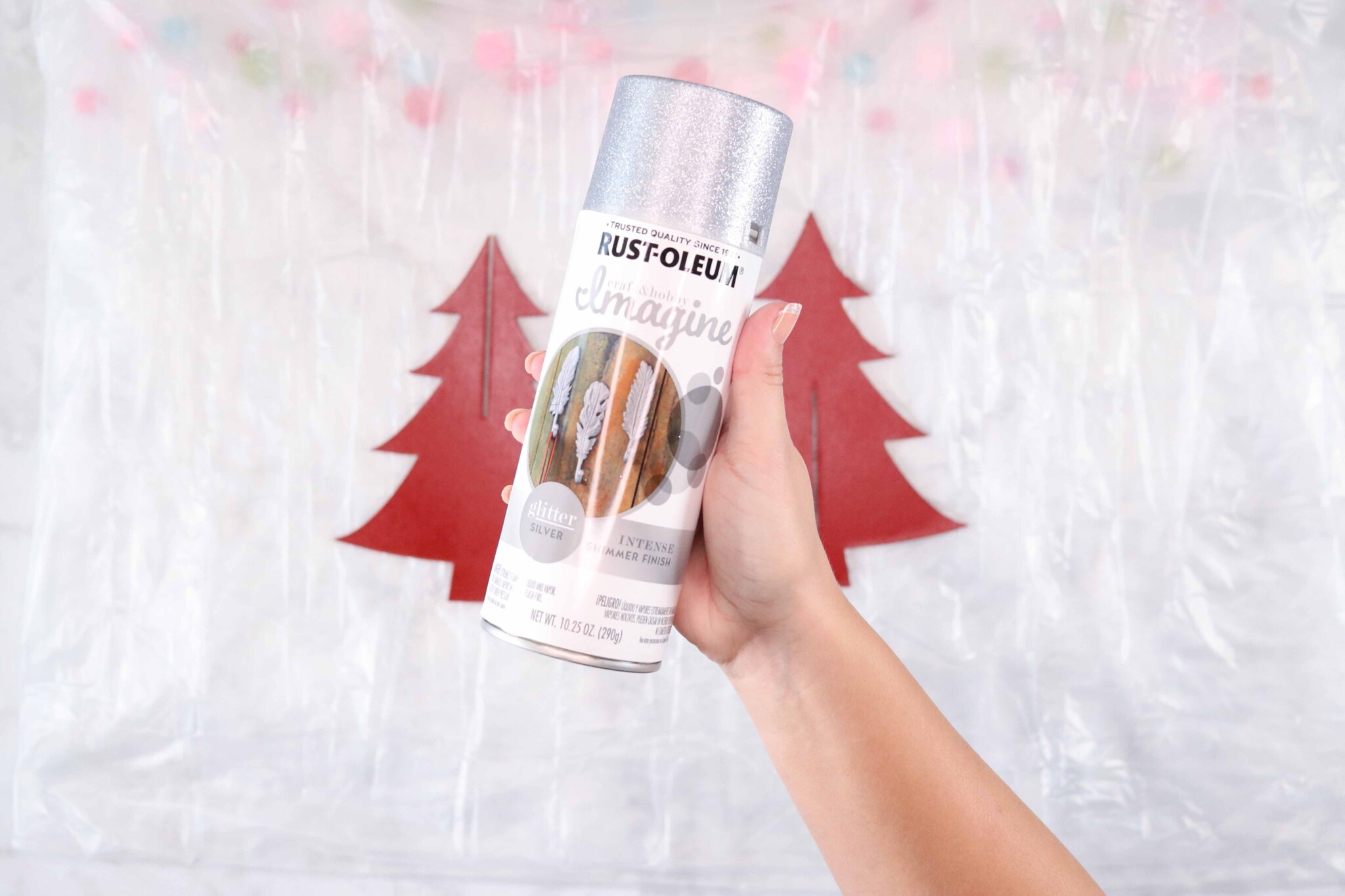 Allow each side to dry fully and then apply a coat of Rustoleum Glitter followed by a coat of Clear Sealer.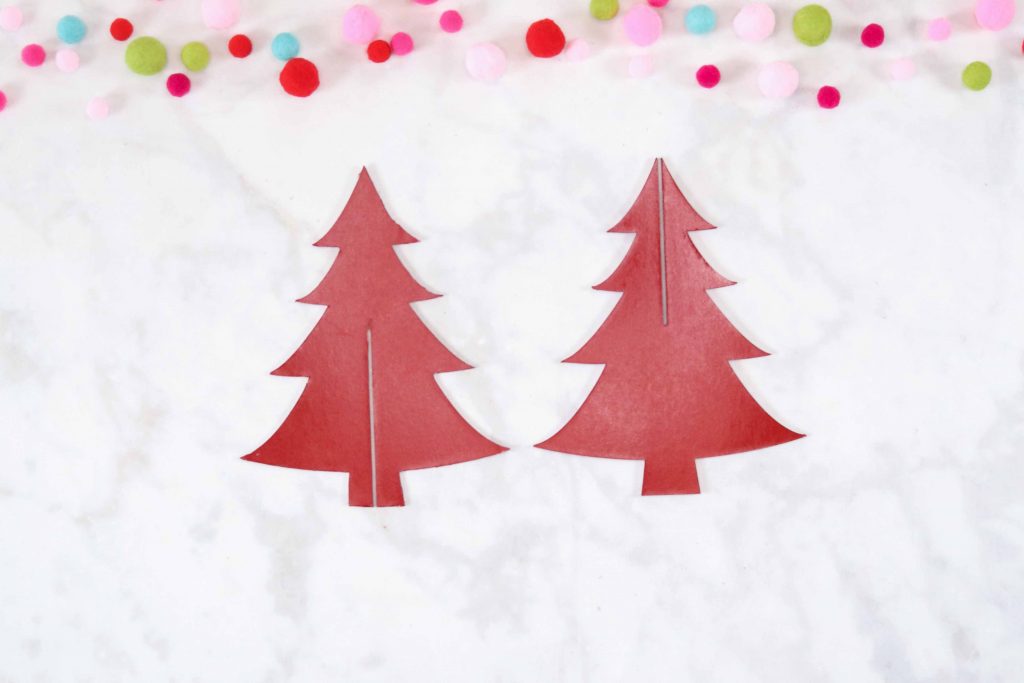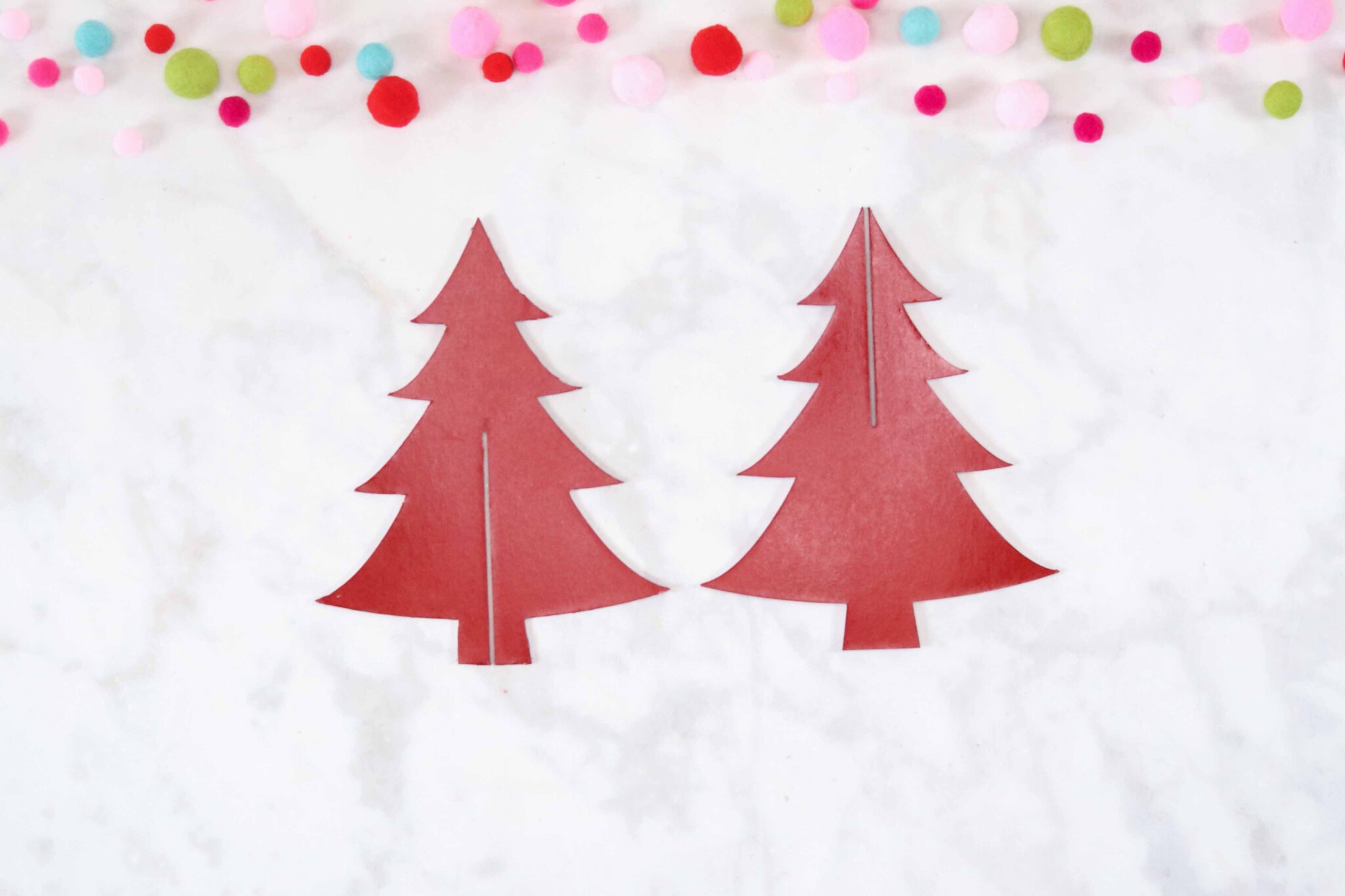 Slide the two tree pieces together and secure them place with hot glue.
Repeat this process to create a variety of different sizes and colors of Christmas trees.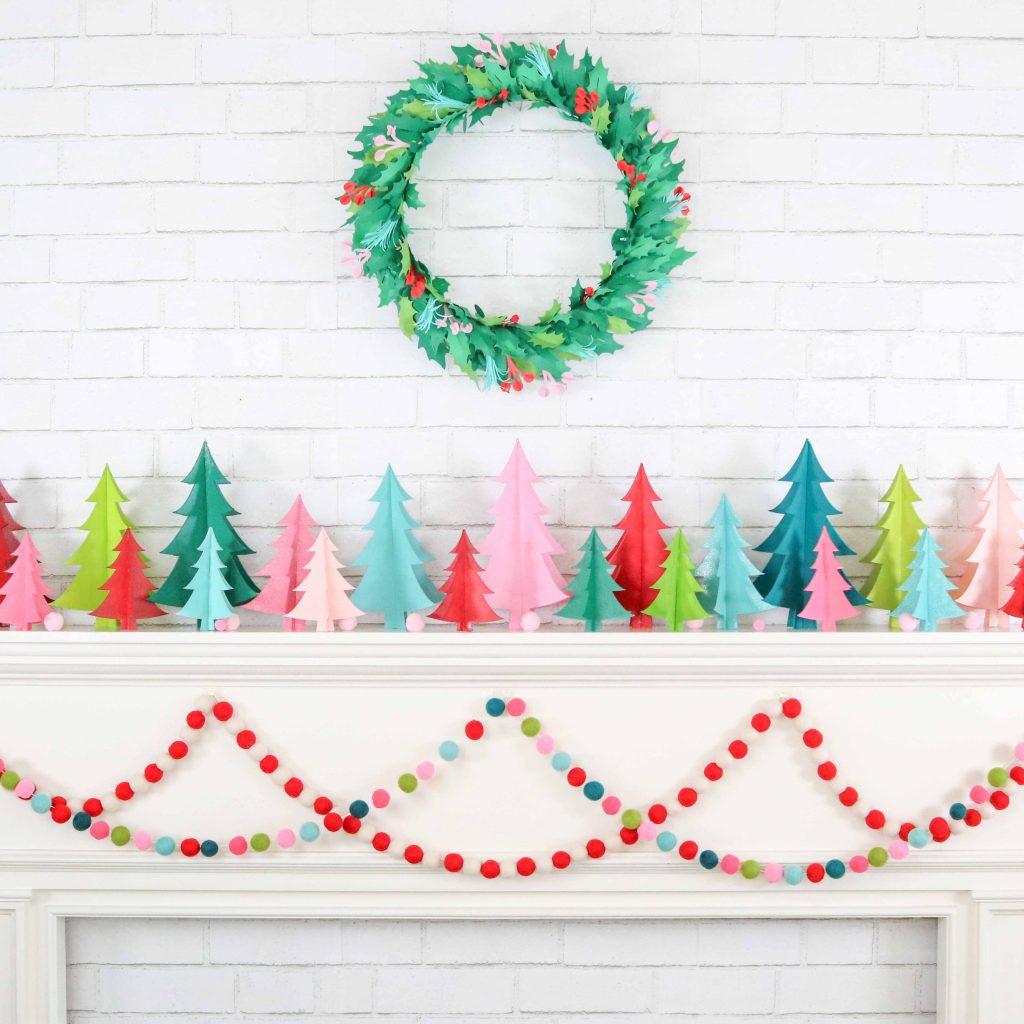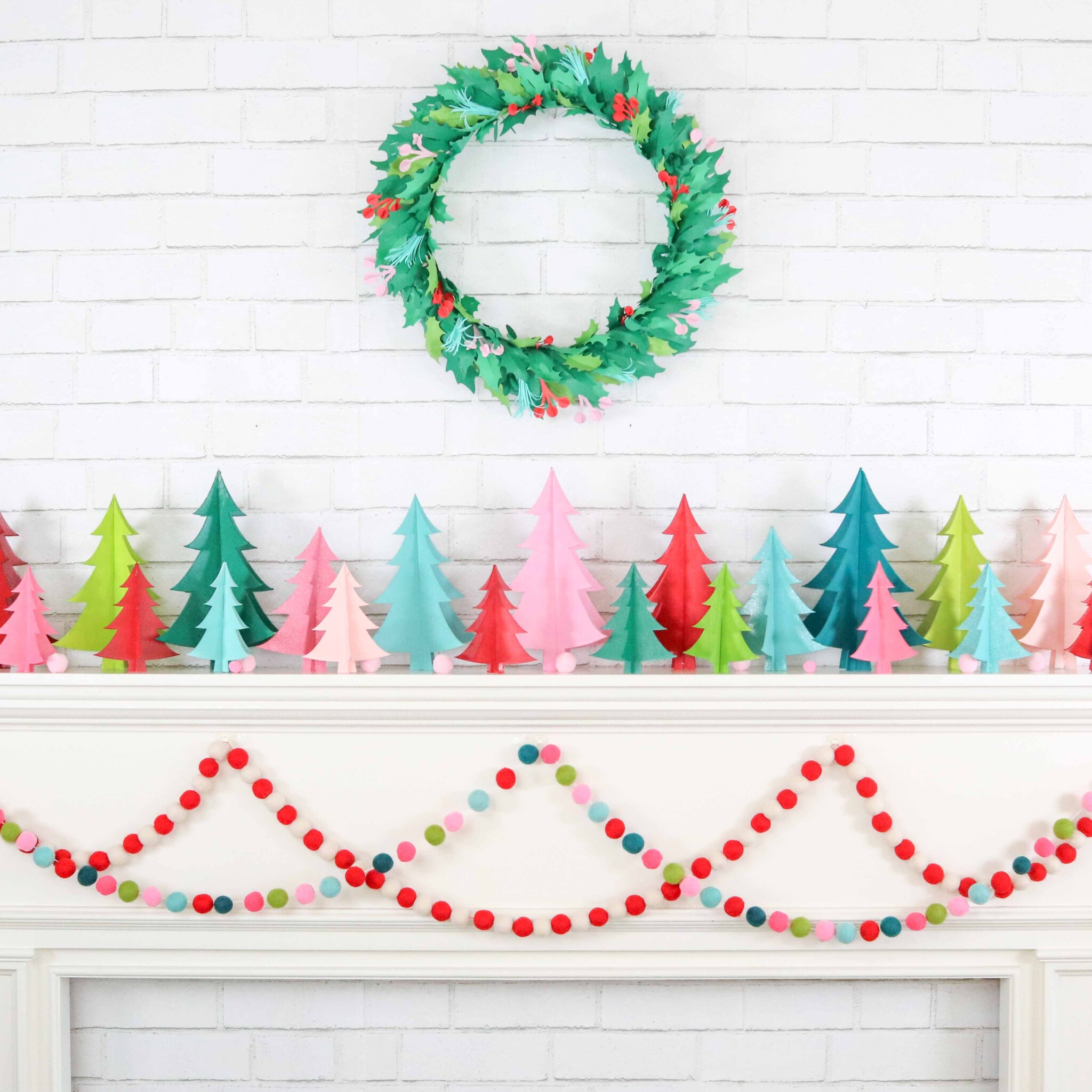 I'm loving all of the paints Rustoleum is offering in their new Imagine line. The White Glitter spray paint was perfect for giving the trees a little bit of sparkle and making them look like they had a fresh coat of glistening snow.
You can find the entire line of Rustoleum spray paints at JOANN.