Create These Easy DIY Felt Ball Letters for Your Craft Room, Playroom, Nursery, and More With This Step-by-Step Tutorial Featuring Beacon's Power-Tac!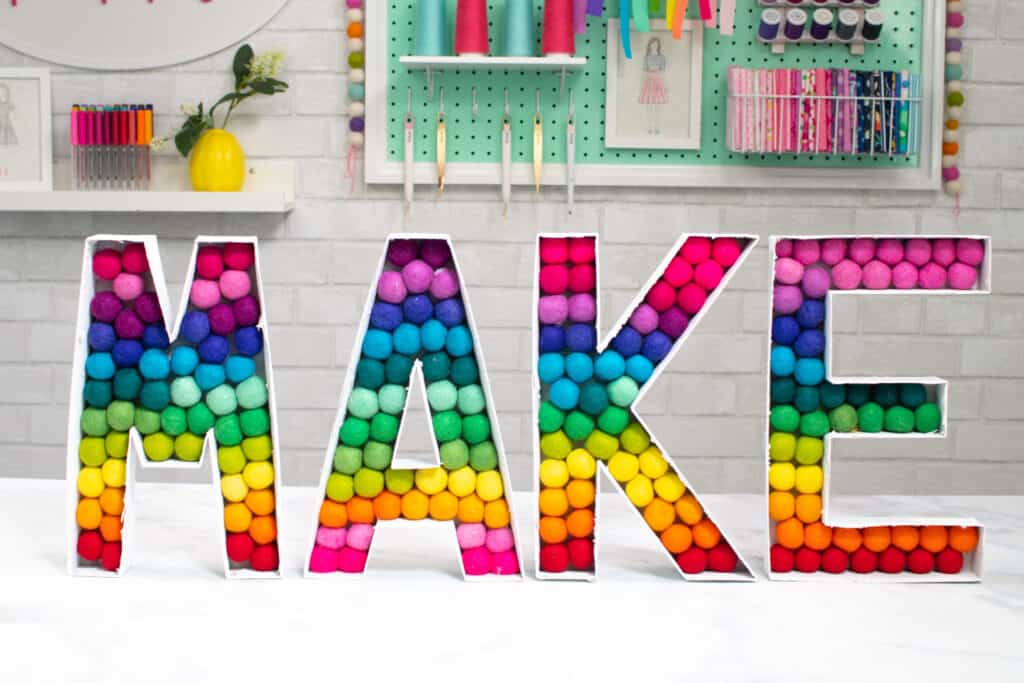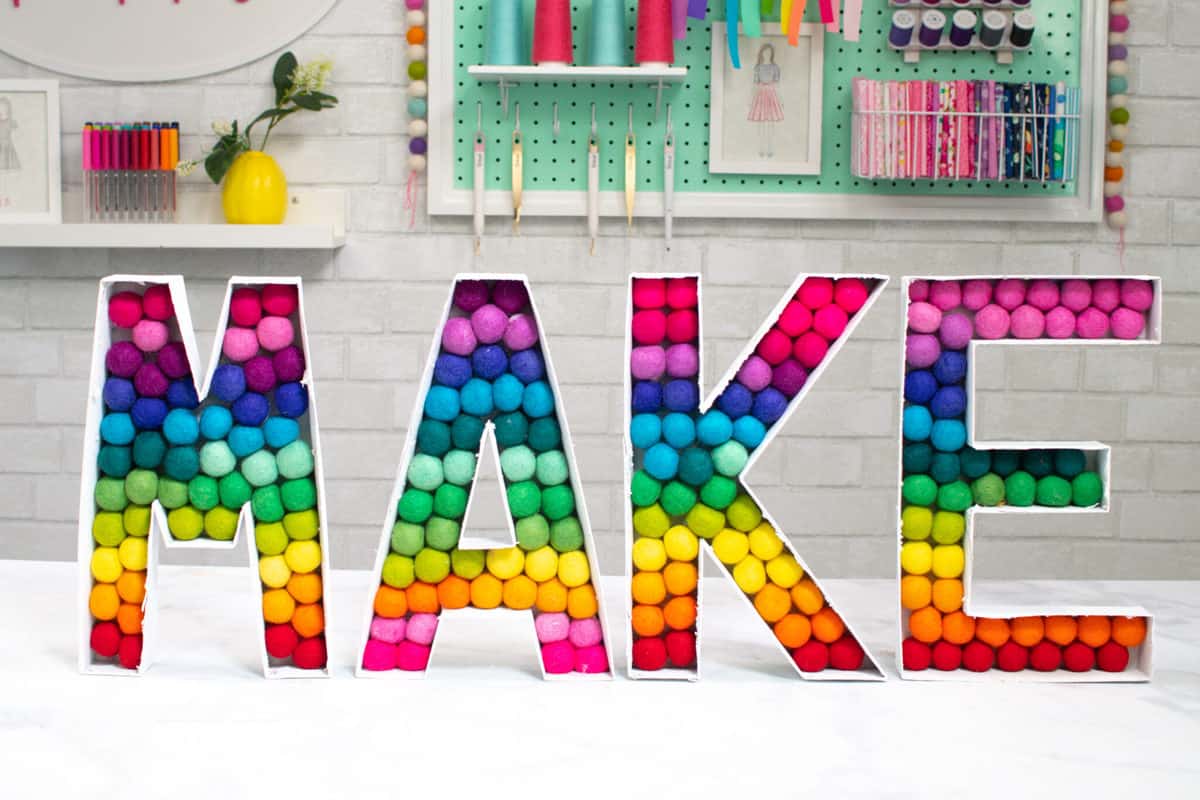 When I first saw these felt ball letters, I fell in love. I love the pop of color that they add to any room!
DIY Felt Ball Letters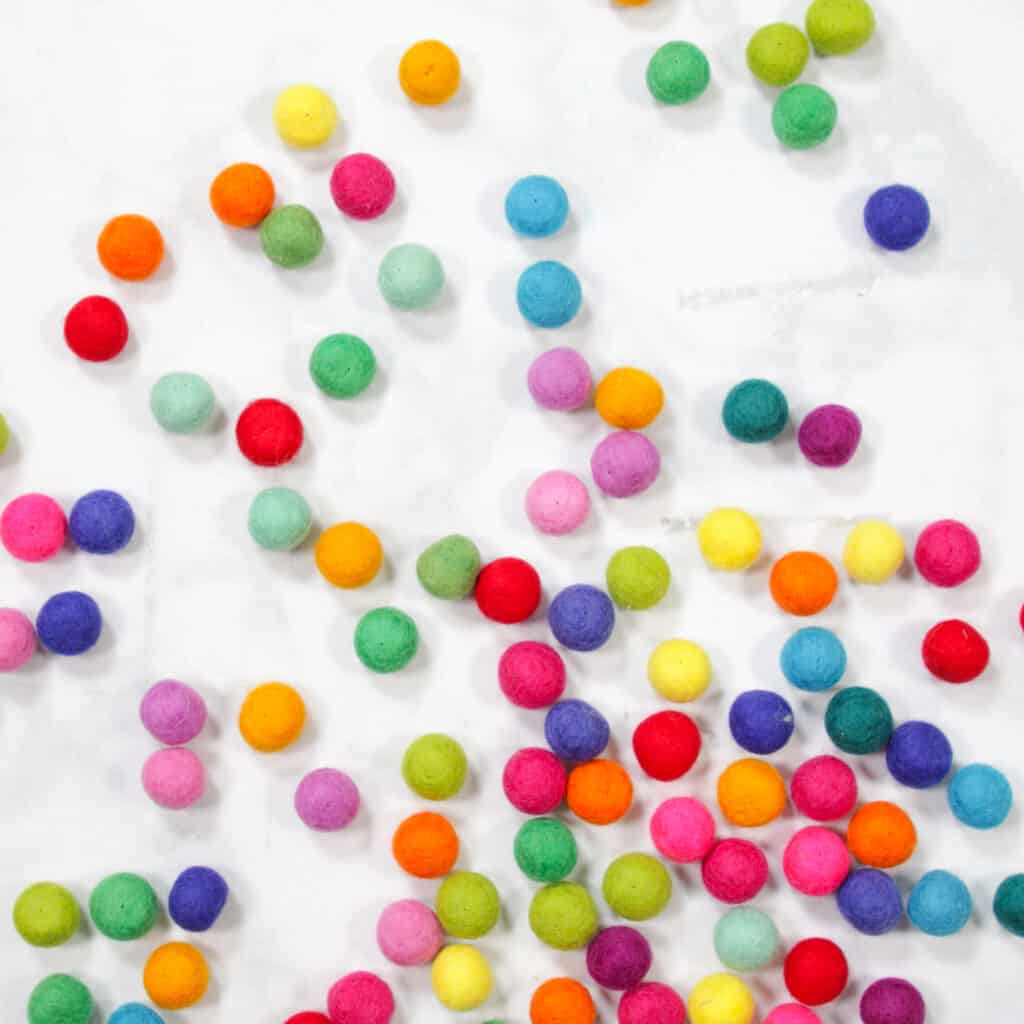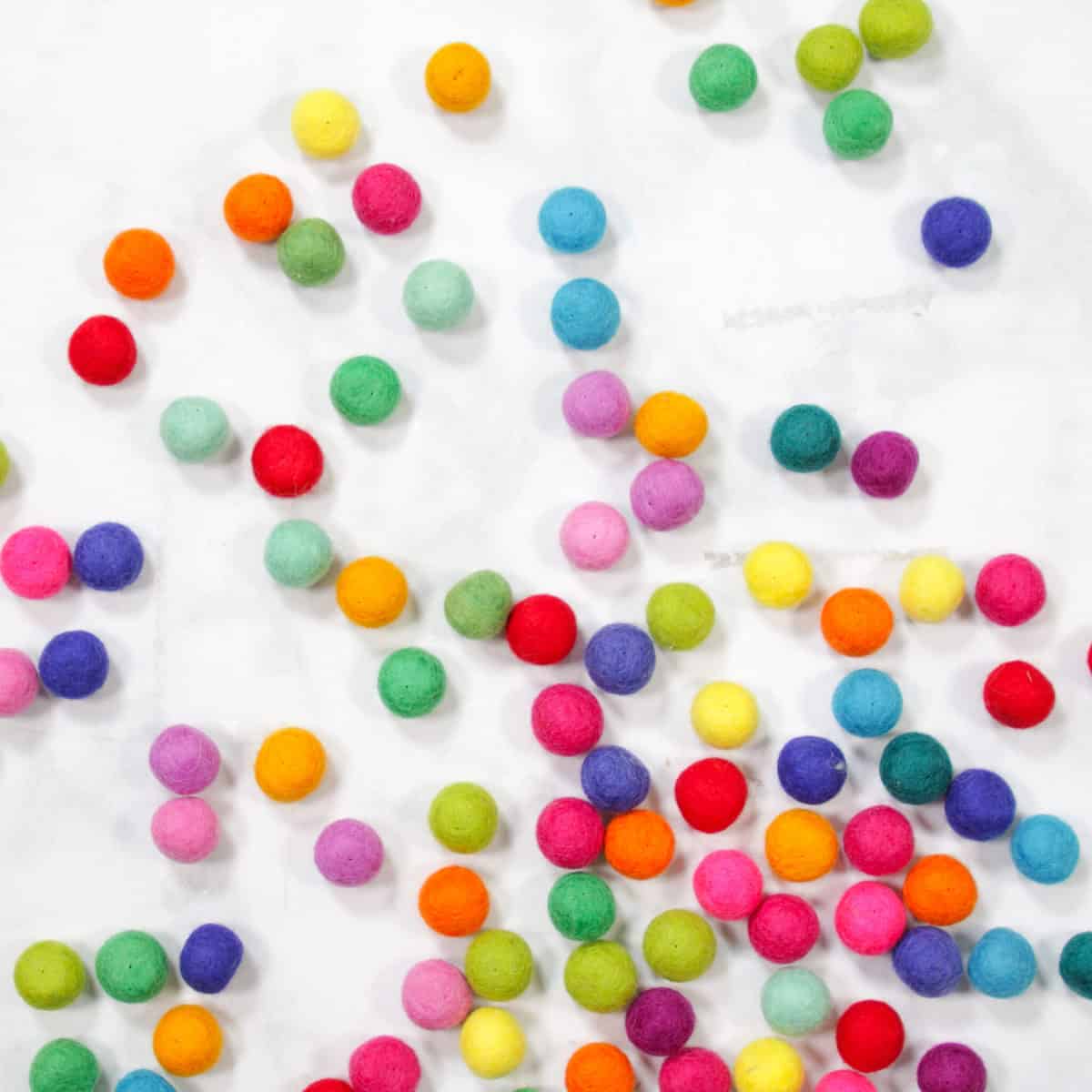 After trial and error, I found the perfect way to create professional-looking felt ball letters on a DIY budget.
In this step-by-step tutorial, learn how to create your very own customized DIY felt ball letters in 3 easy steps.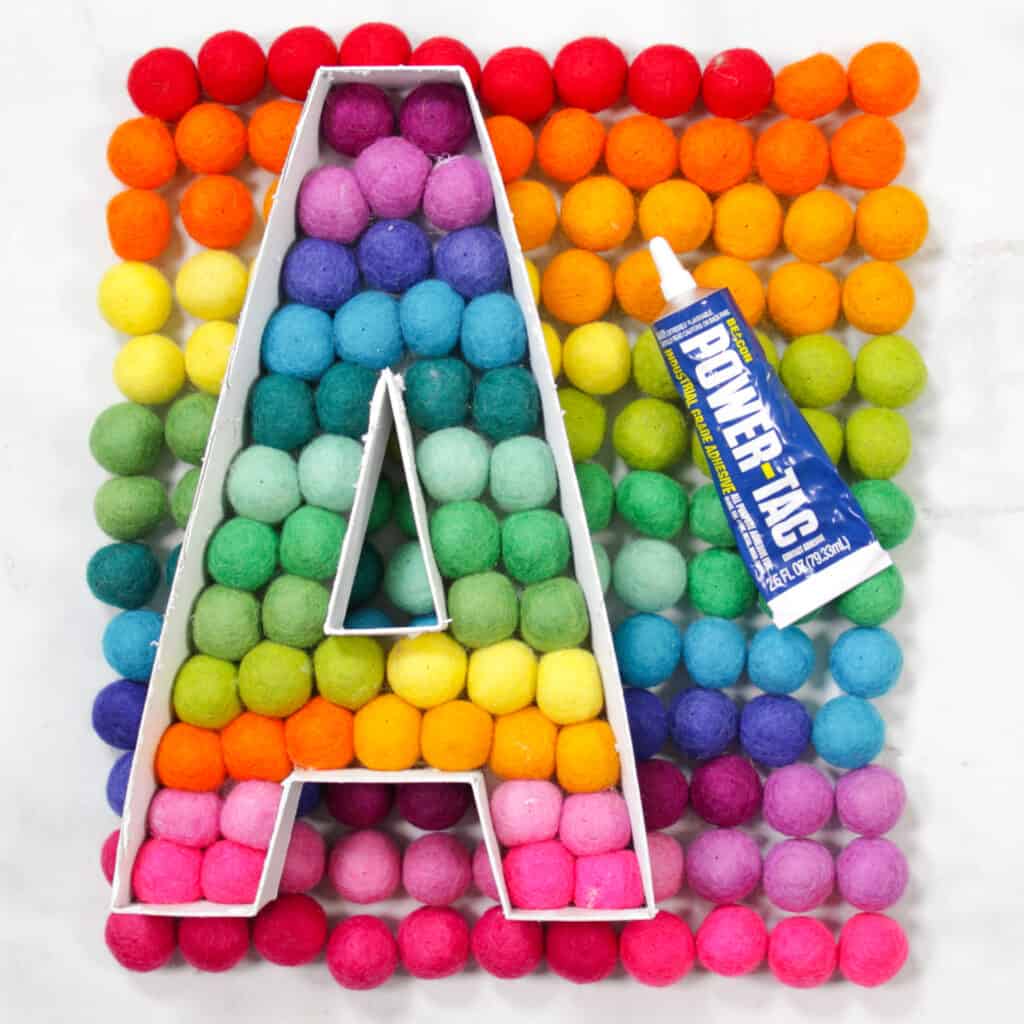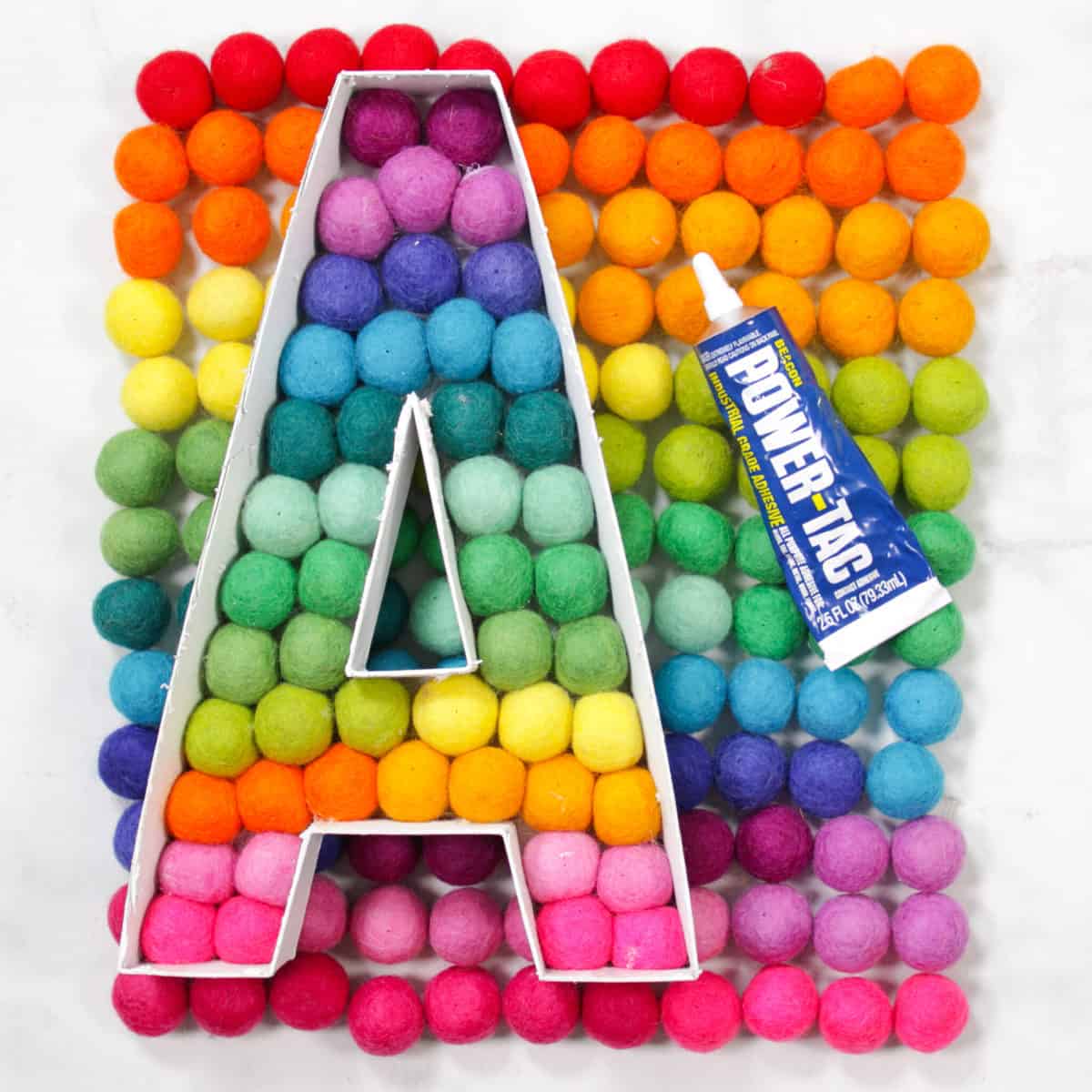 Before you begin, let's talk about glue. You can use hot glue or craft glue, but I'd recommend using Beacon's Power-Tac Glue. Power-Tac is a powerful, all-purpose glue that is perfect for crafts. You can find some online or at your local craft store.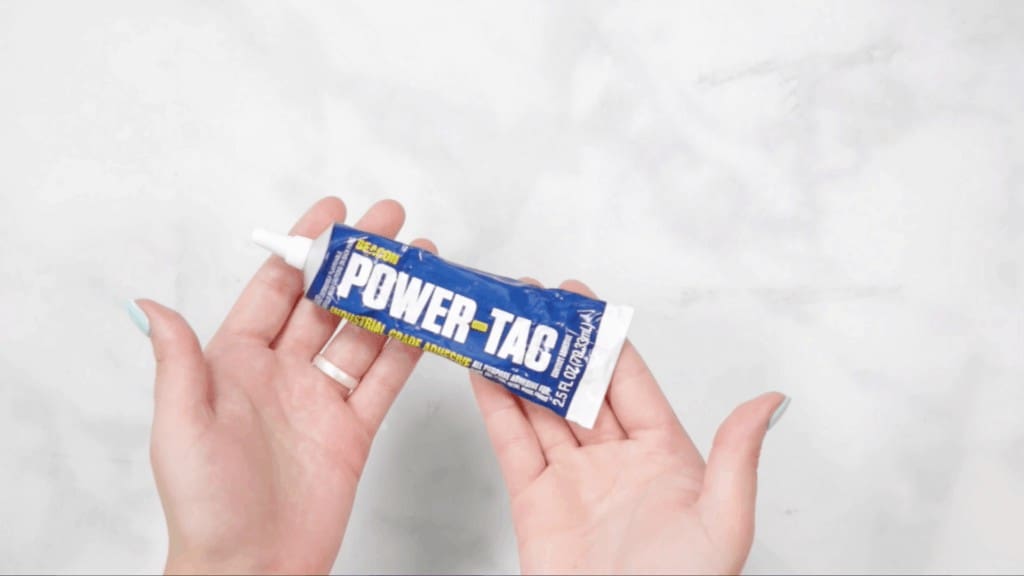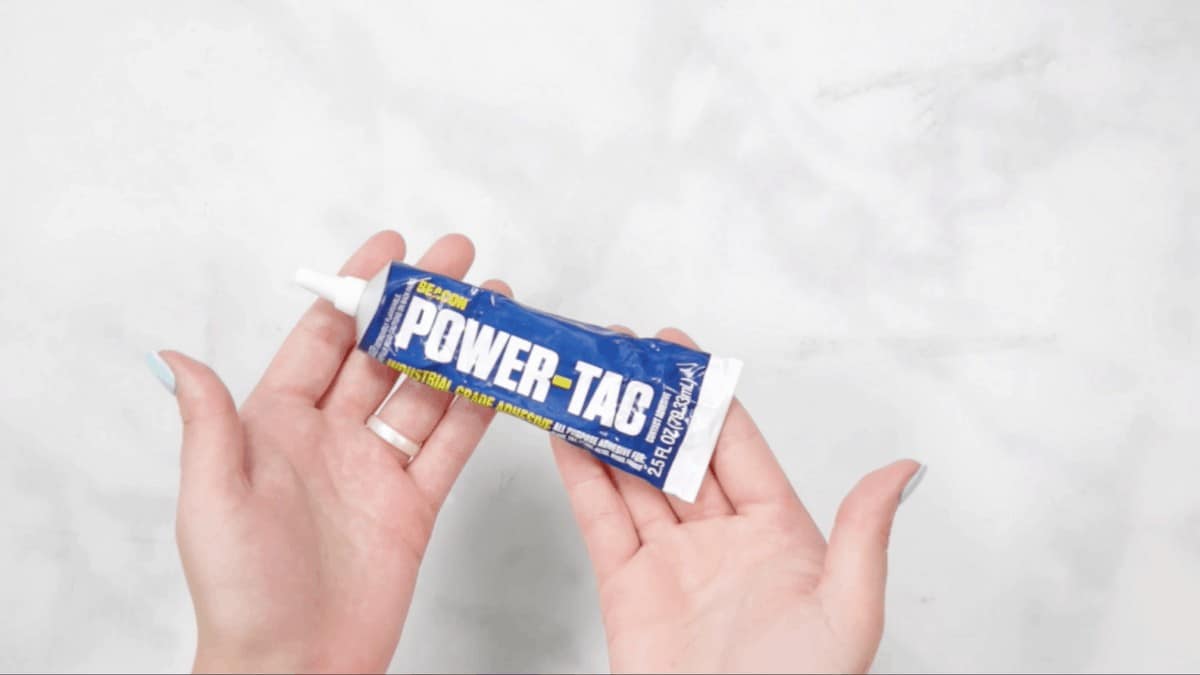 For this project, you need:
Paper Mache Letter (I got mine at JOANN)
Felt Balls
Spray Paint
Craft Knife
Get 20% off ALL craft glues at www.beaconadhesives.com using code "SWEETREDPOPPY20" at checkout. Exclusions apply.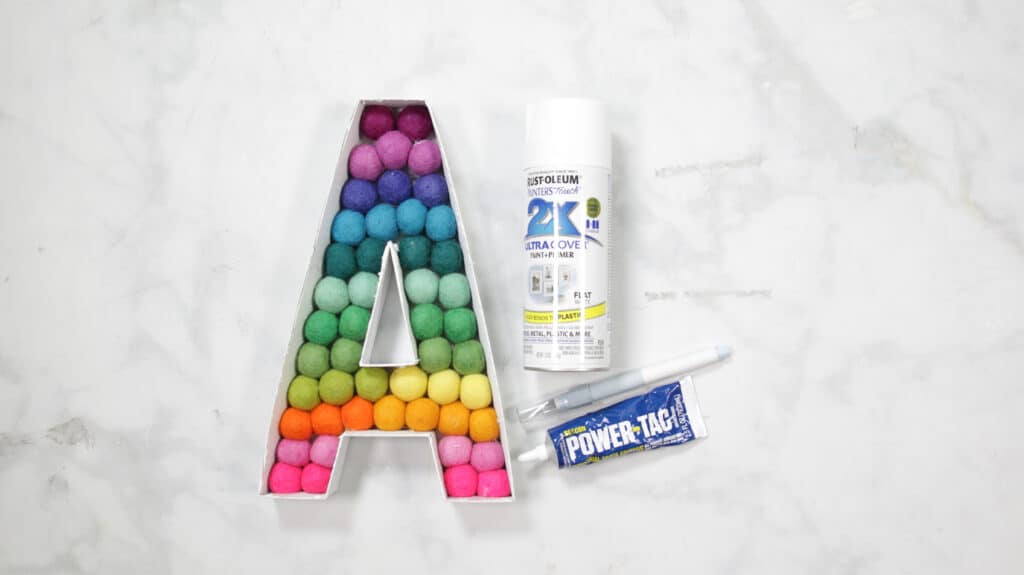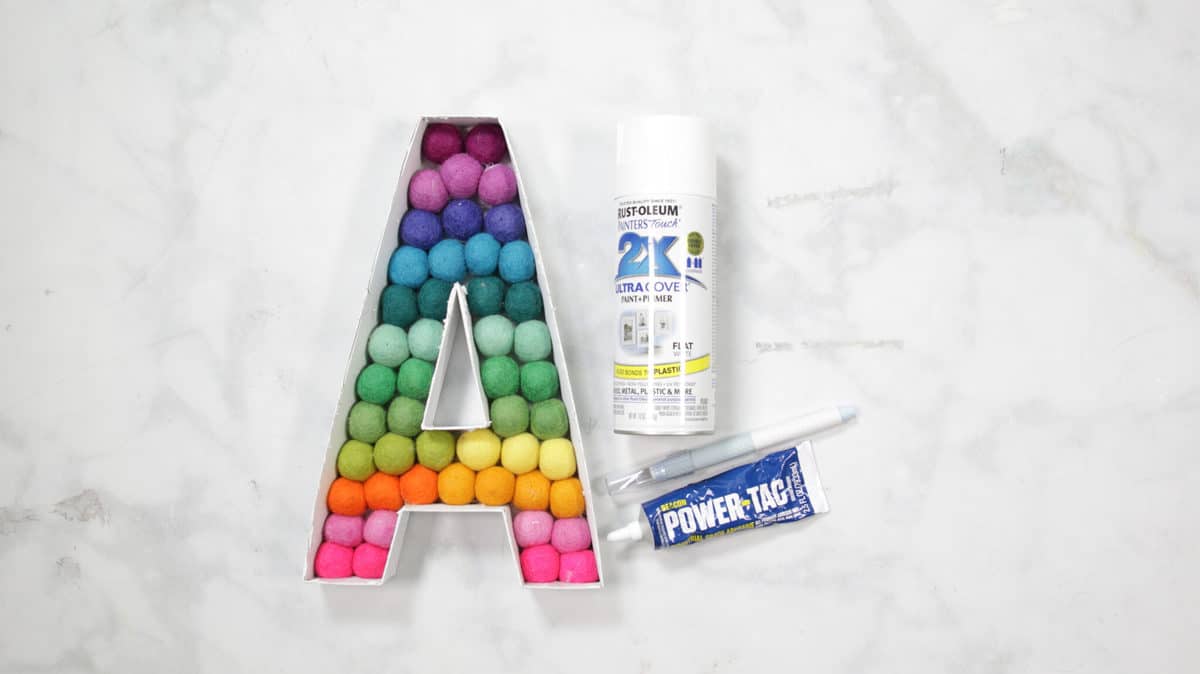 Step 1 - Prepare Letter
To begin, carefully cut off the top of your letter using a craft knife.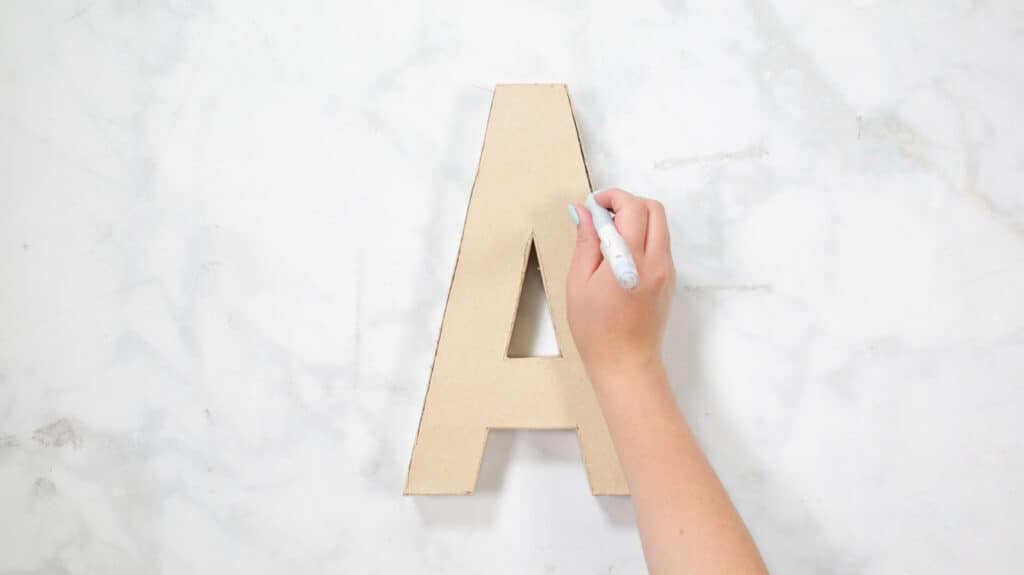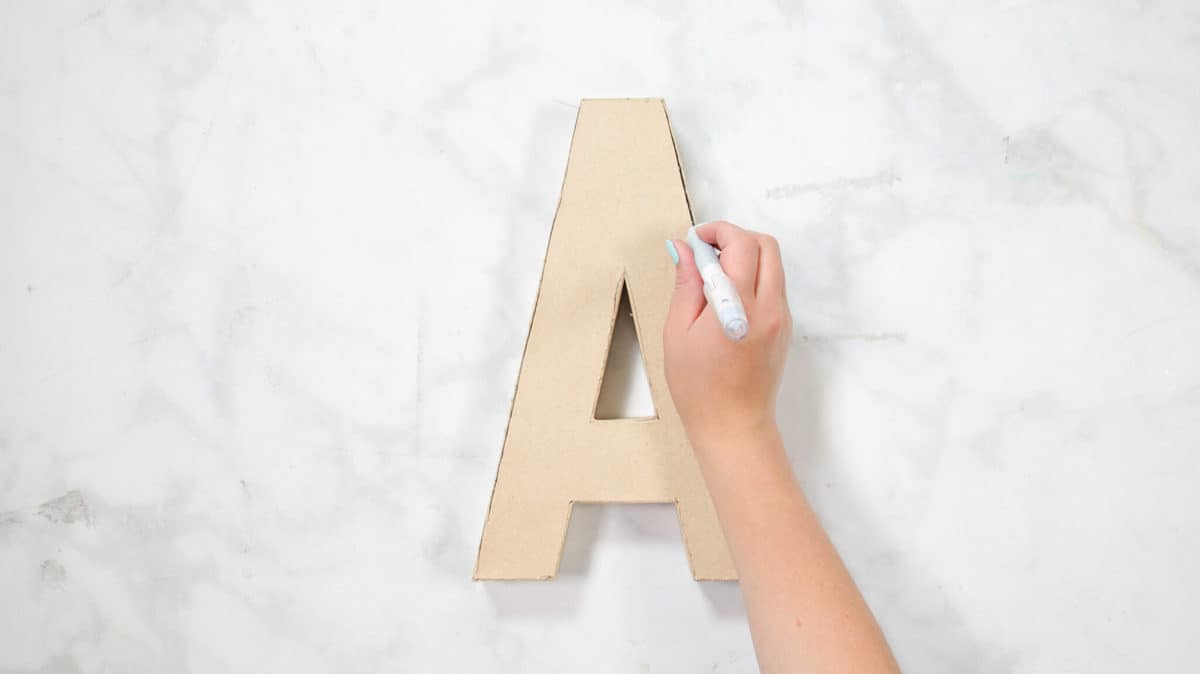 Remove the top and inside support. You may need to use your craft knife to clean up the inside of the letter.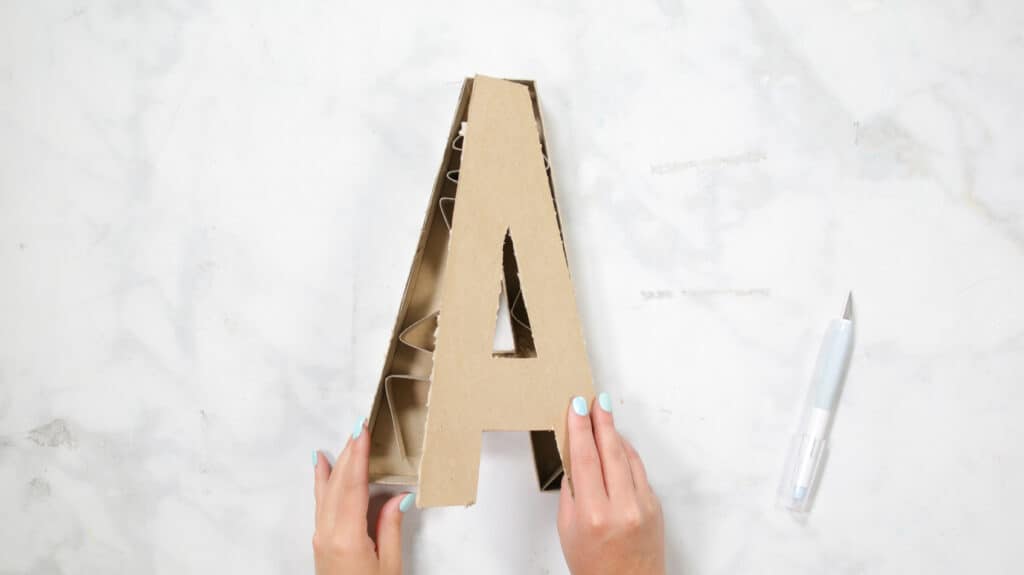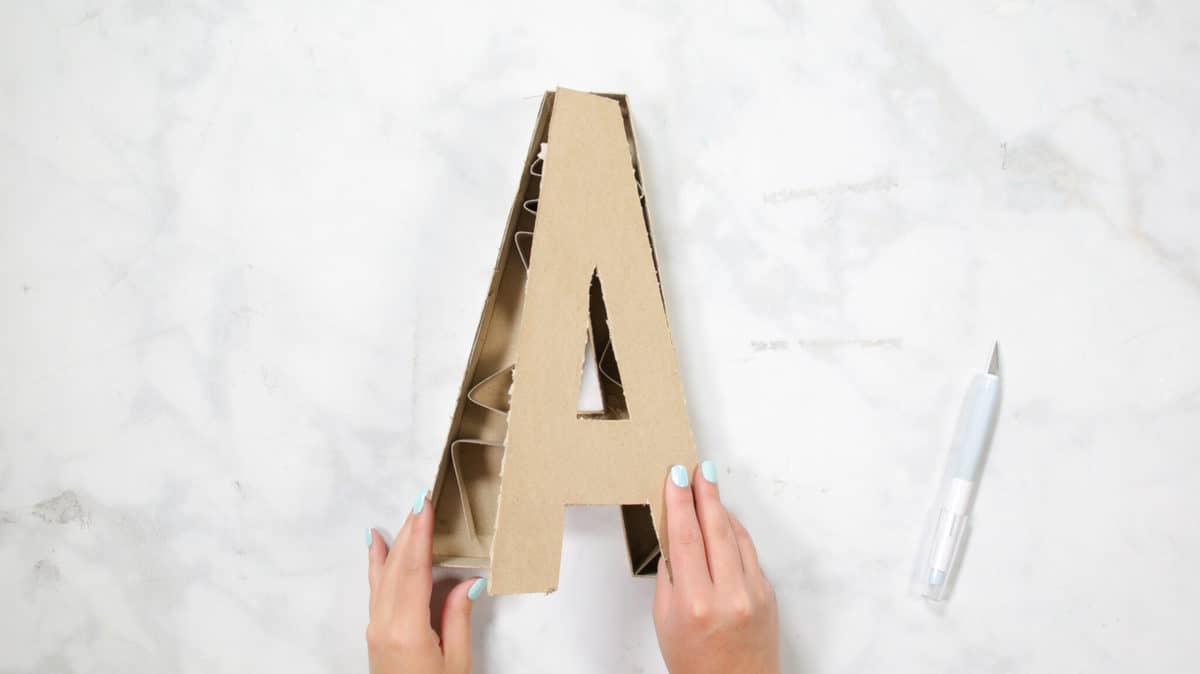 Next, spray paint your letter. I'm going to use white, but feel free to use whatever color matches your style! You could spray paint your letter with a bold color so it really pops against a white wall.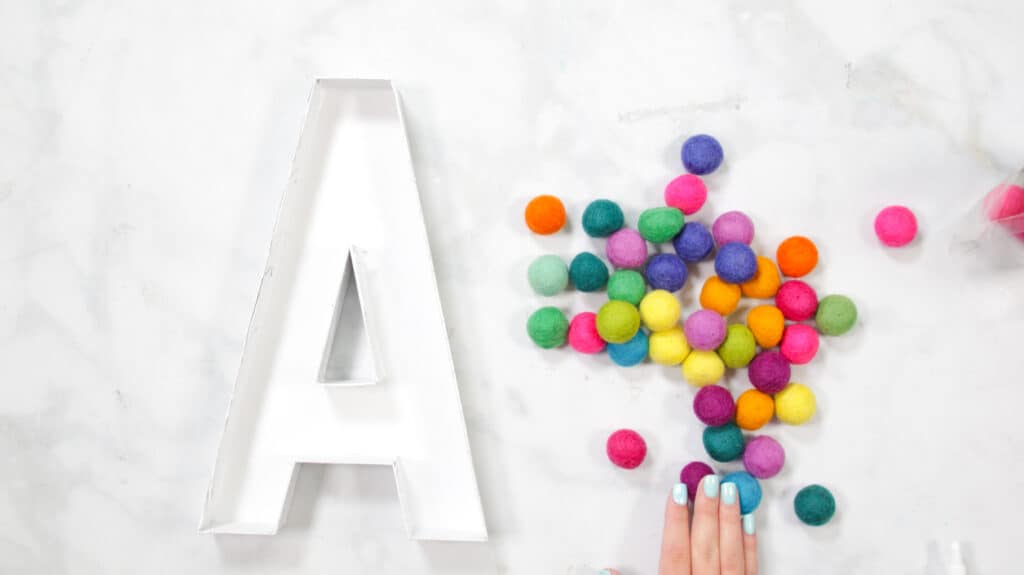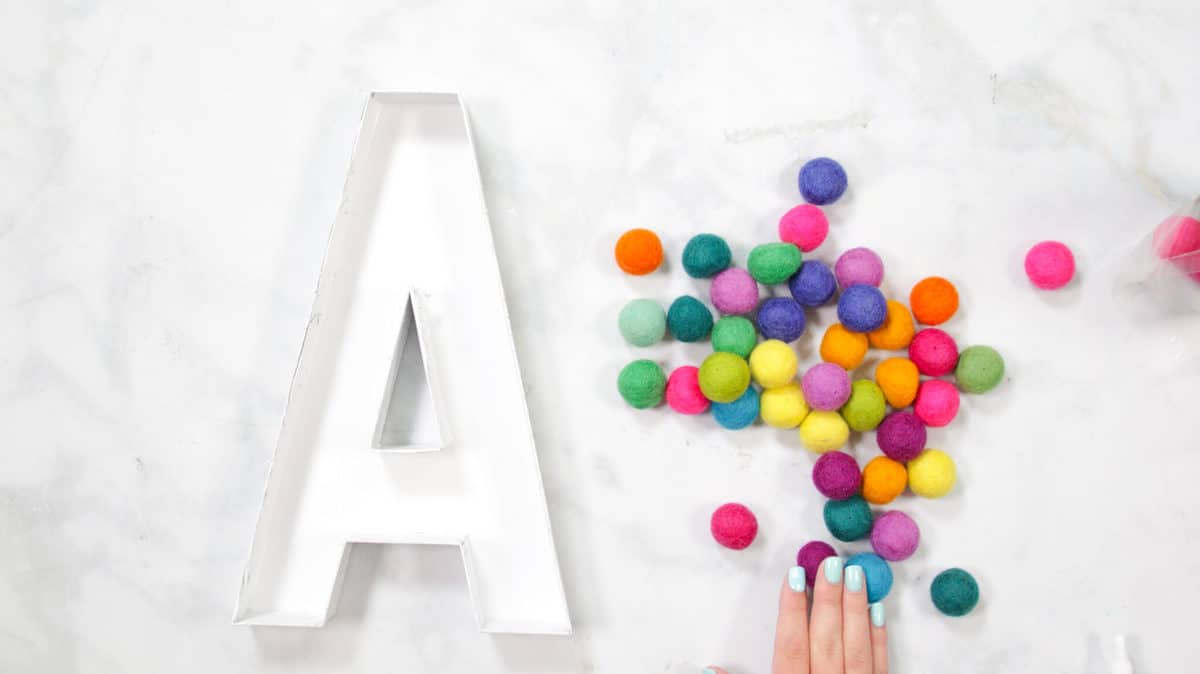 Step 2 - Lay Out Felt Balls
Before you begin gluing on your felt balls, take some time to lay out the design you want.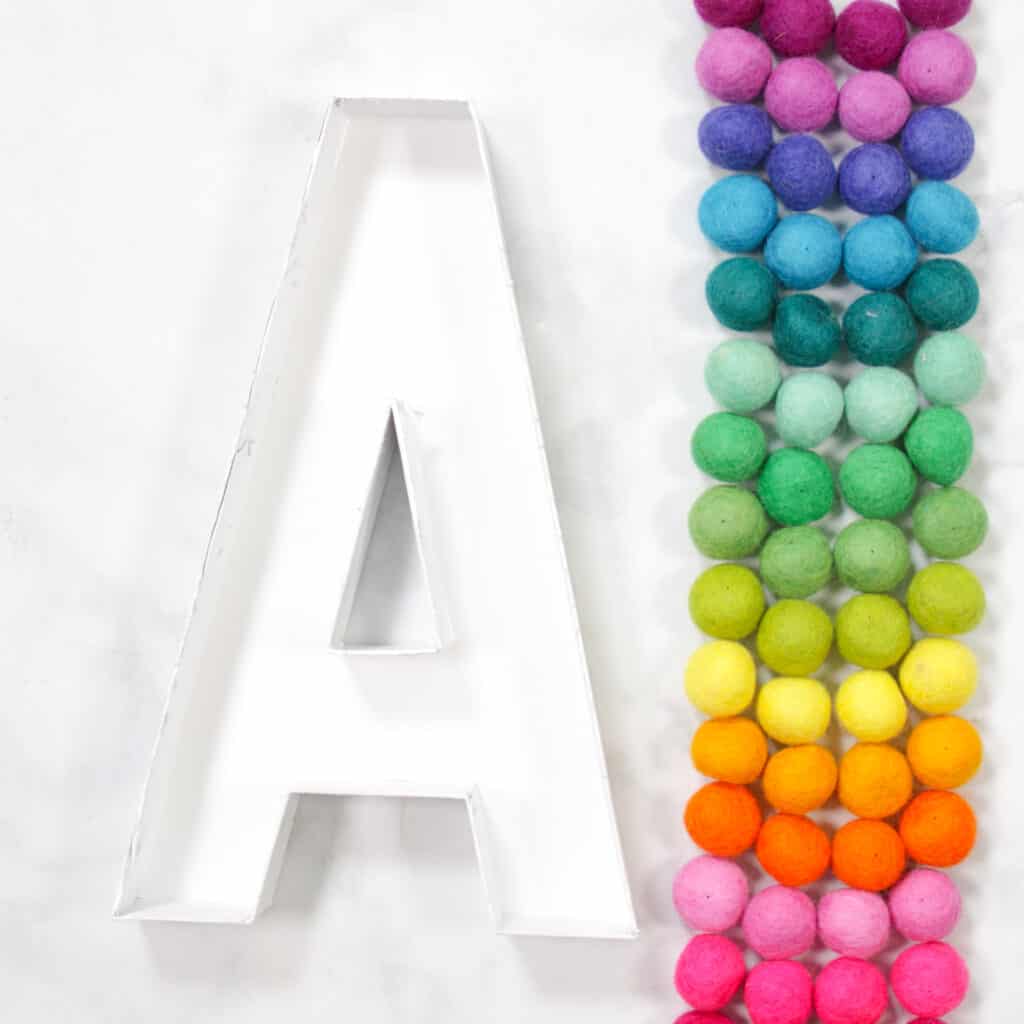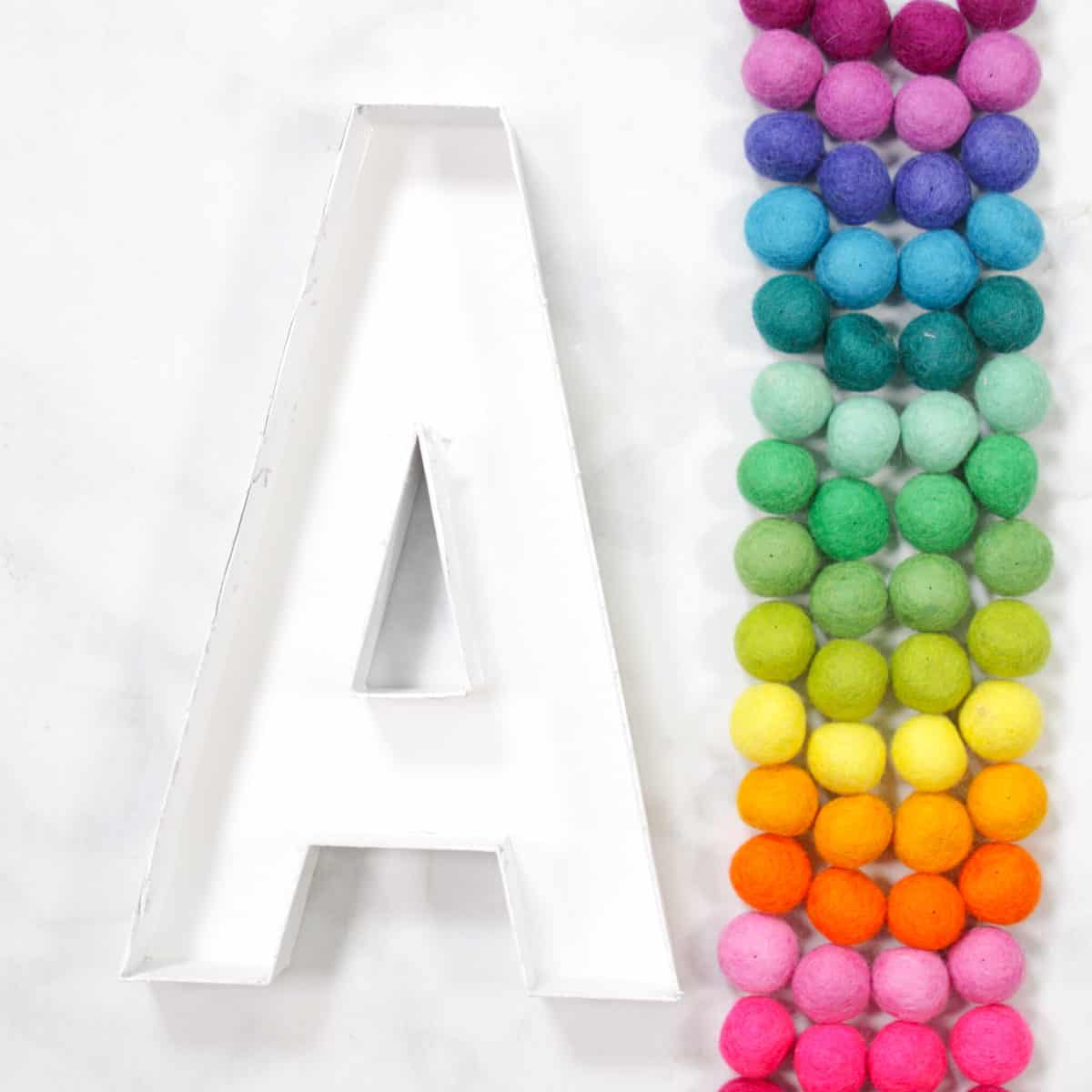 Step 3 - Glue on Felt Balls
Once everything is planned out, it's time to glue your felt balls in place.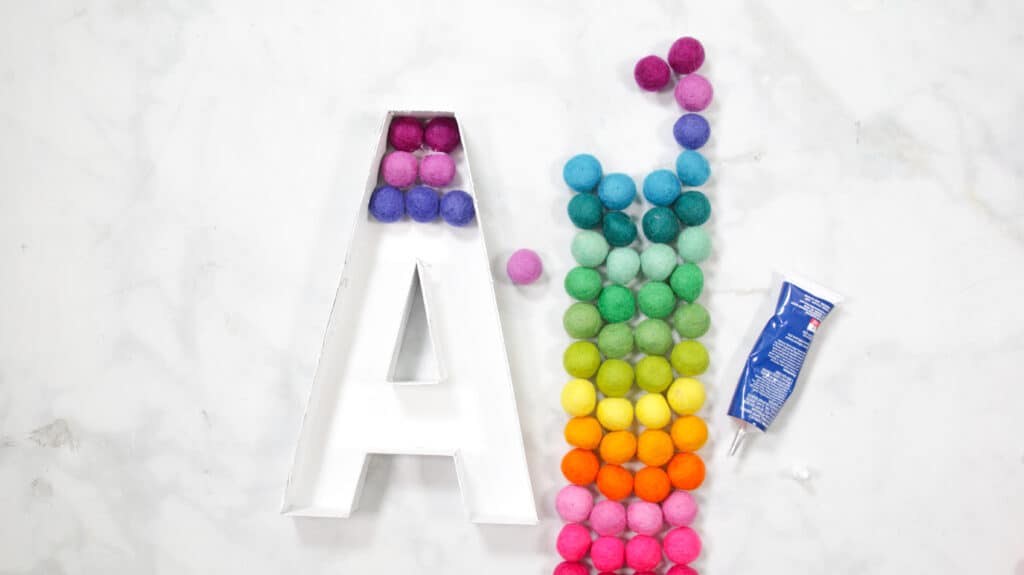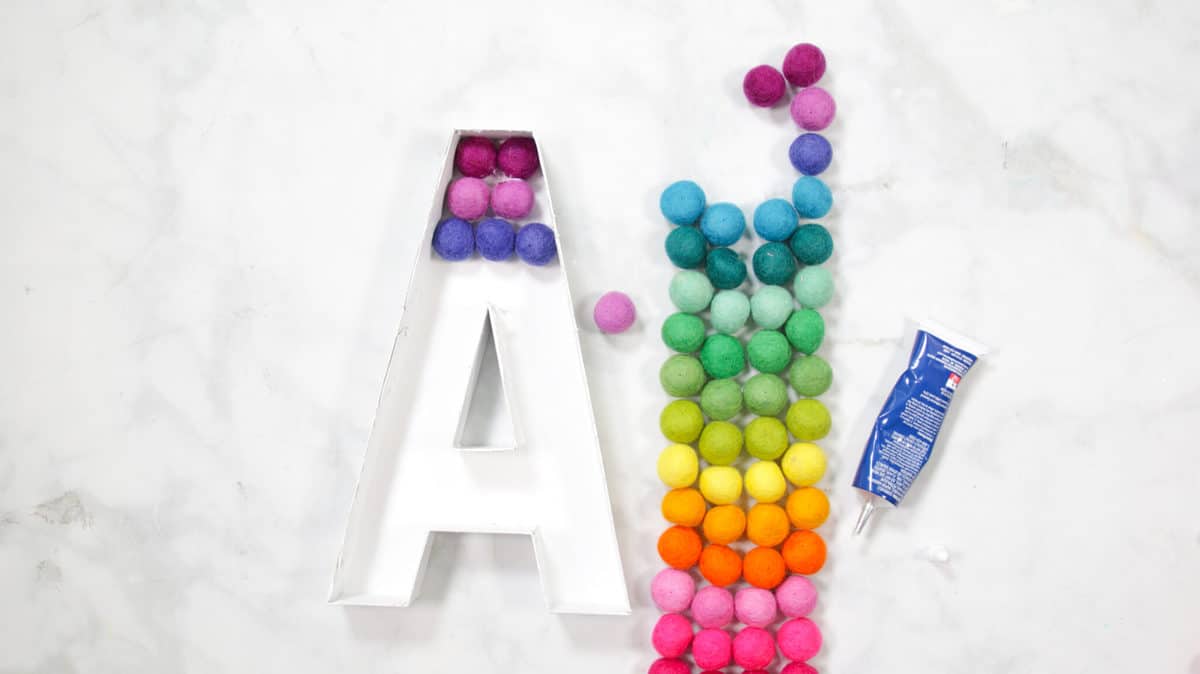 Dab a small amount of Beacon Power-Tac Glue on each felt ball and place it in your letter.
This glue is super strong, so you shouldn't need to hold it in place while it dries.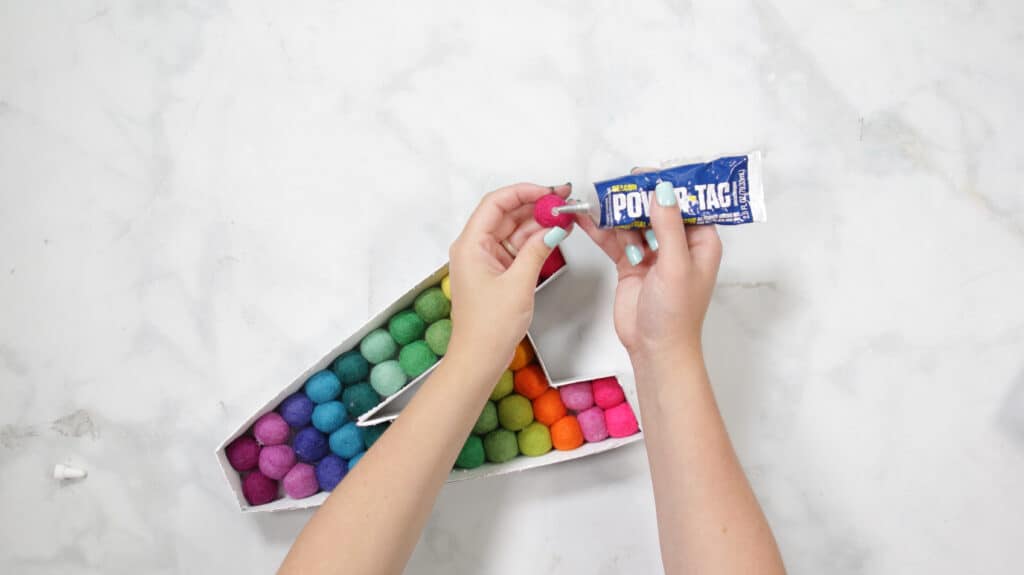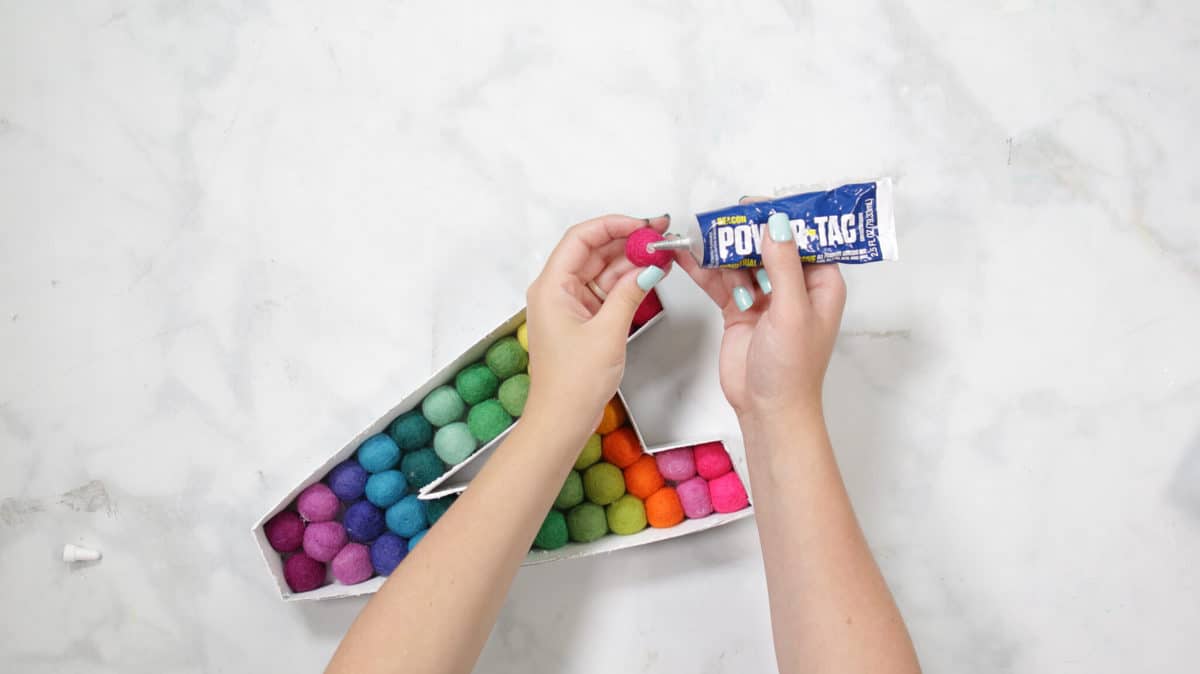 After all of your felt balls are in place, let it dry for 10-30 minutes before standing upright.
Now you have an adorable DIY Felt Ball Letter. Wasn't that easy? Now you can repeat this process to create any word or phrase you'd like to make!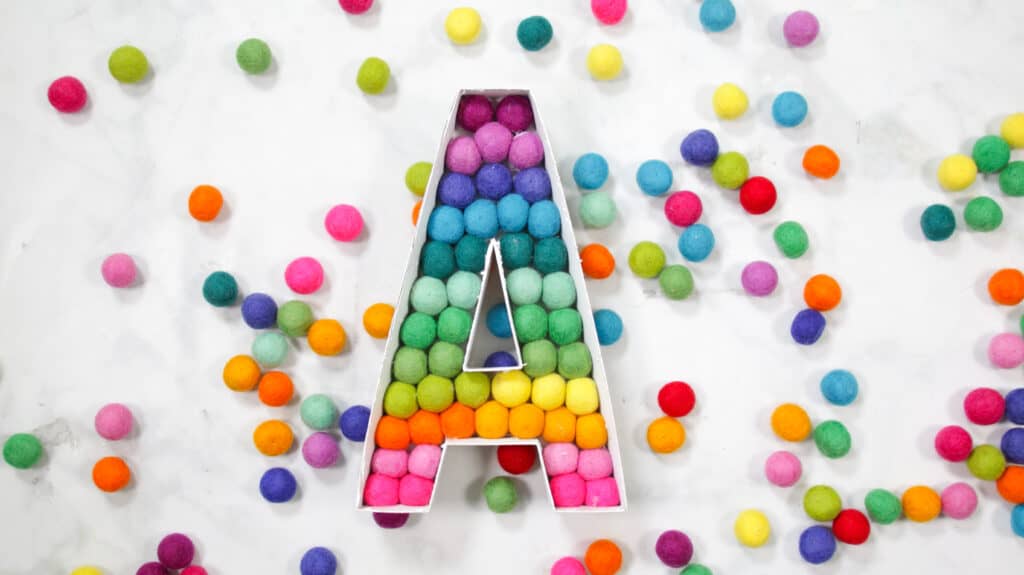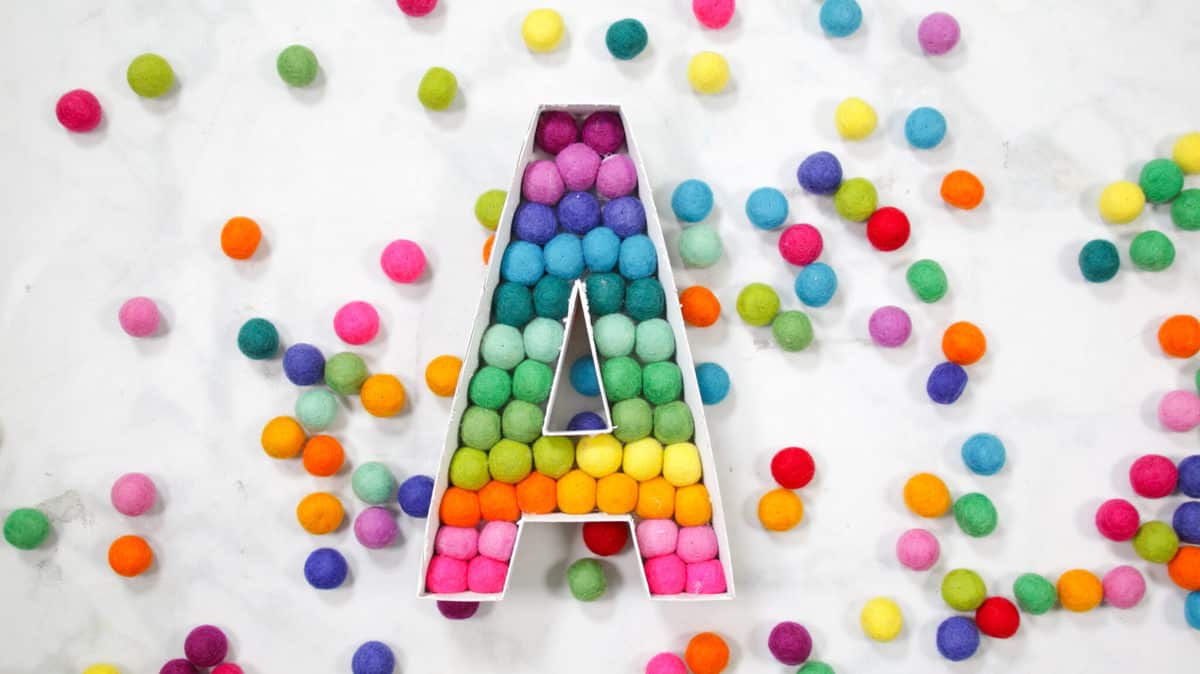 Let me know how your letters turned out. Be sure to post a picture on Instagram or Facebook and tag me so I can see it!
Looking for more felt ball crafts? Be sure to check out my blog post HERE.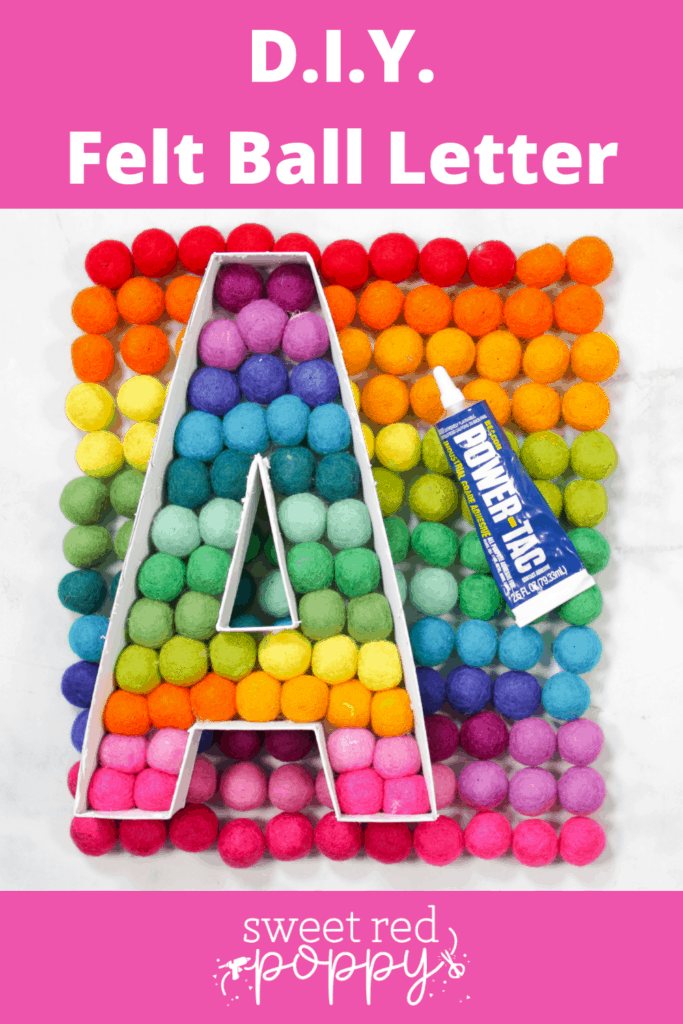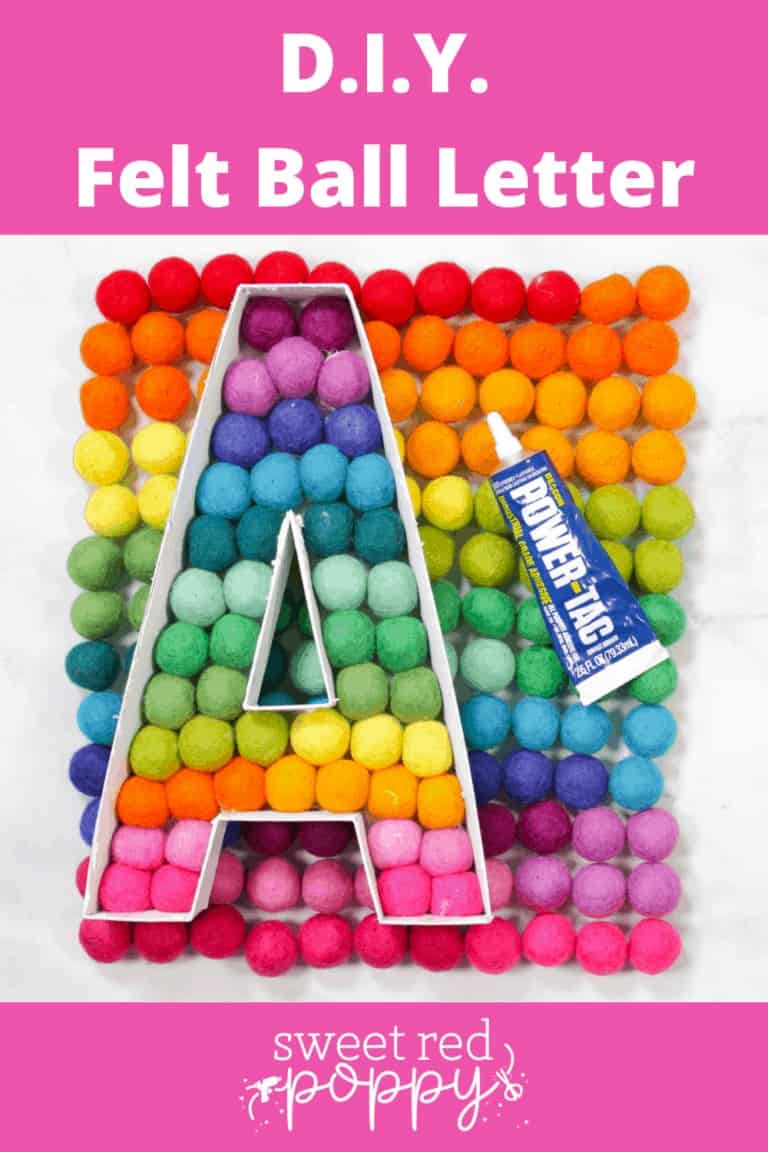 Would you try this DIY felt ball letters project? Let me know in a comment below!