Are you like me and "leaving a mask or two in the car" has just become part of your everyday routine?? I saw somebody driving the other day with over 20 masks hanging from the rearview mirror! I promise I'm not that intense, but I do have a pretty big stash.
With face masks becoming a normal part of our everyday life, I wanted to share some fun ways to customize masks and add your personal flair to your newest accessory! If we have to wear them, they might as well be cute, right??
I'm sharing 6 different ways to easily customize your mask, whether it's homemade or store-bought to perfectly match your style!
You can find all of the supplies I used in this tutorial in your local JOANN store or online at JOANN.com.
This post is sponsored by JOANN, my one-stop-shop for all of my craft needs. All of the supplies for this tutorial can be found at your local JOANN.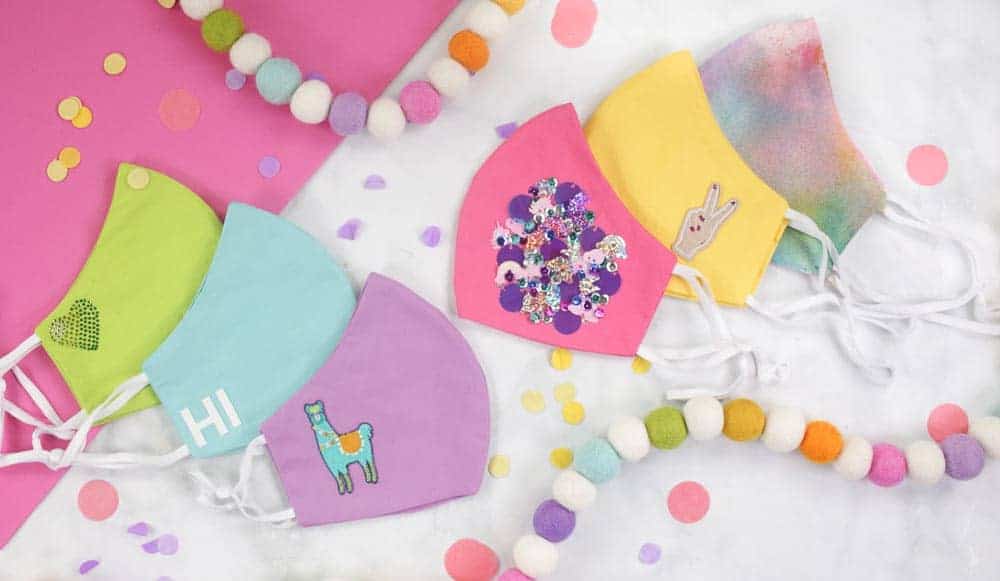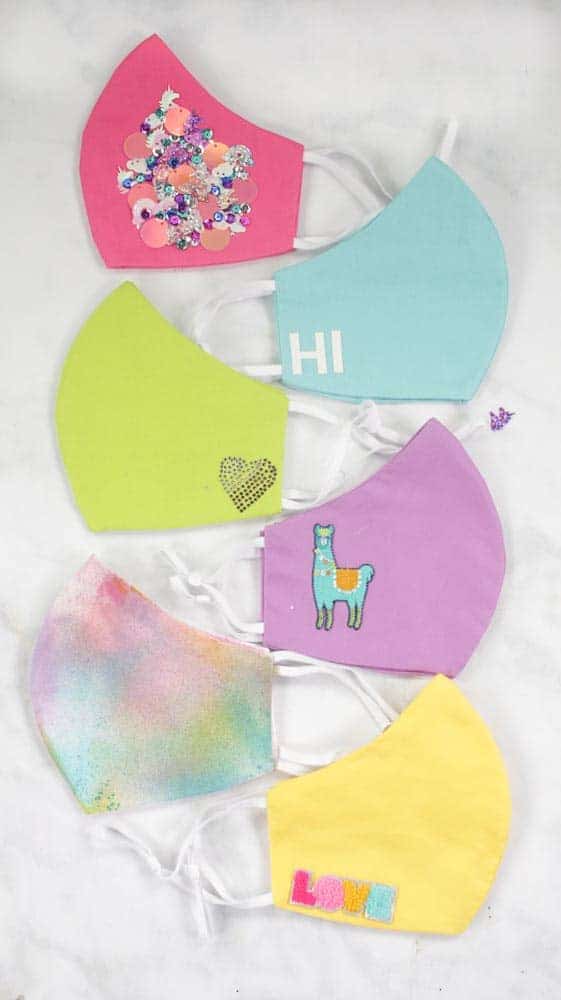 Iron-On Floral Face Mask
Grab a roll of Iron-On, a flower paper punch and some Swarovski crystals to create this fun floral mask!
Unroll a sheet of Iron-On and use a paper punch to cut out different shapes. With the shiny side facing upward lay it on top of your mask, cover with a piece of butcher paper, and press for 30 seconds! Peel away the clear protective sheet to reveal the design. Flowers can be layered to add a bit of interest! For a bit of sparkle, add some Swarovski crystals.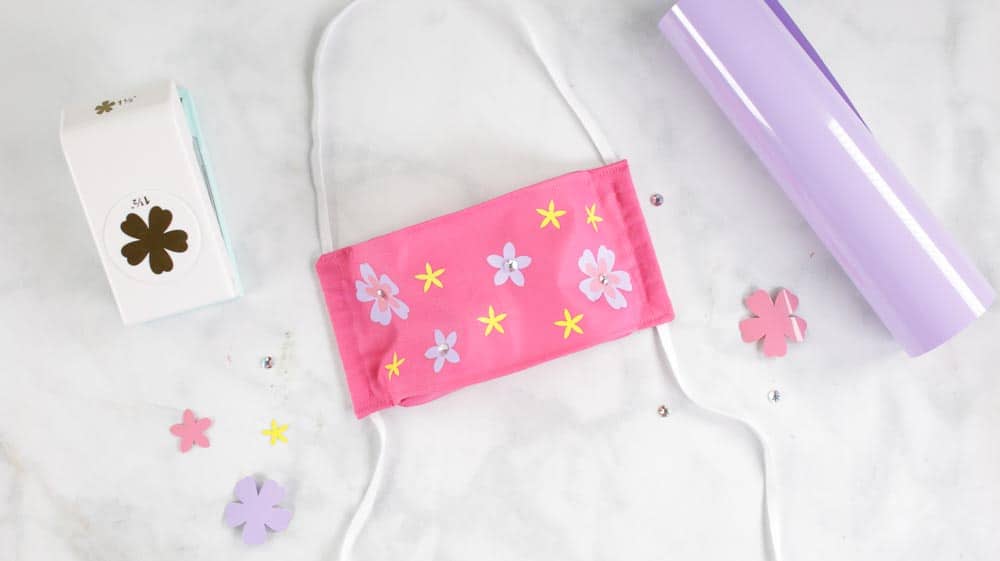 Ric-Rac Face Mask
Cut Ric-Rac trim to the length of the face mask. Finish the raw edges with a drop of Fray-Check. Pin in place and sew along the middle of the Ric-Rac to attach it to the mask.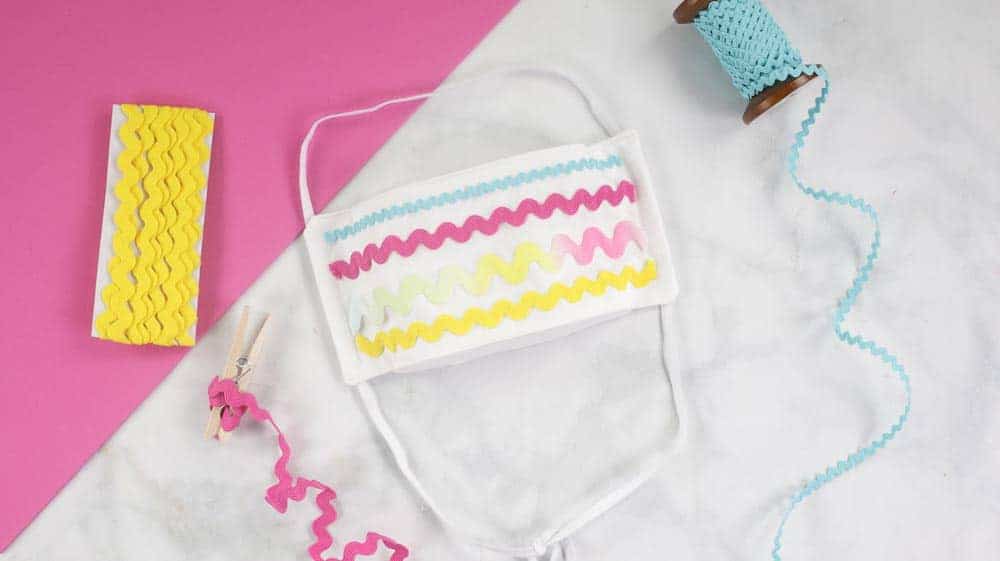 Sequin Face Mask
Need an extra fancy mask?? You'll love this sequin mask!! Start by creating a base of large sequins. Attach the sequins to the mask using a transparent thread. Add in medium-sized sequins and finish with smaller sized sequins to fill in any gaps.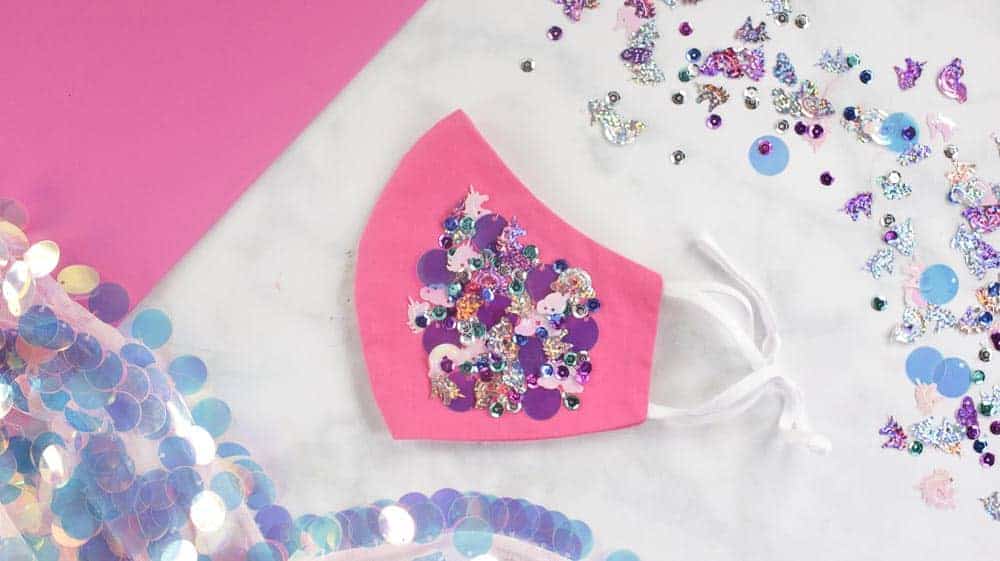 Tie Dye Face Mask
Give a simple face mask a fresh new look with a pop of color! Start with a white mask placed on top of a plastic drop cloth. Tuck the elastic bands underneath the mask. Alternate spraying different colors onto the mask to create a tie-dye effect. Press with an iron to permanently set the color.
View this tutorial for more details on how to apply this tumble dye tie dye product.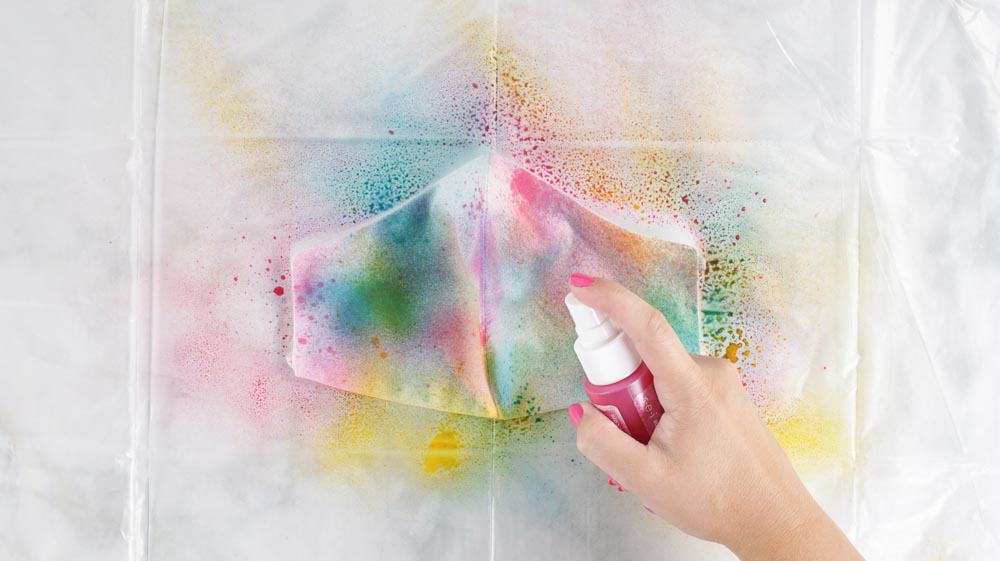 Iron-On Letters Face Mask
Add text or a name with these easy to use Iron-On letters and an iron. The best part? No cutting machine is required for this project!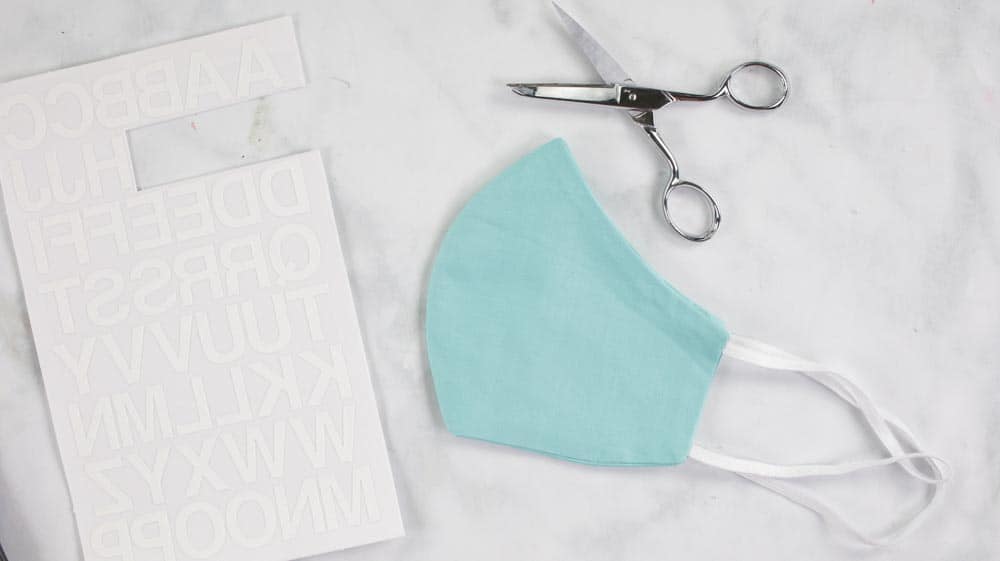 Applique Face Mask
Appliques are an easy way to instantly personalize any face mask! Choose from a variety of different designs to reflect your personal style.
Use an iron to activate the glue on the backside of the applique allowing it to bond to the fabric.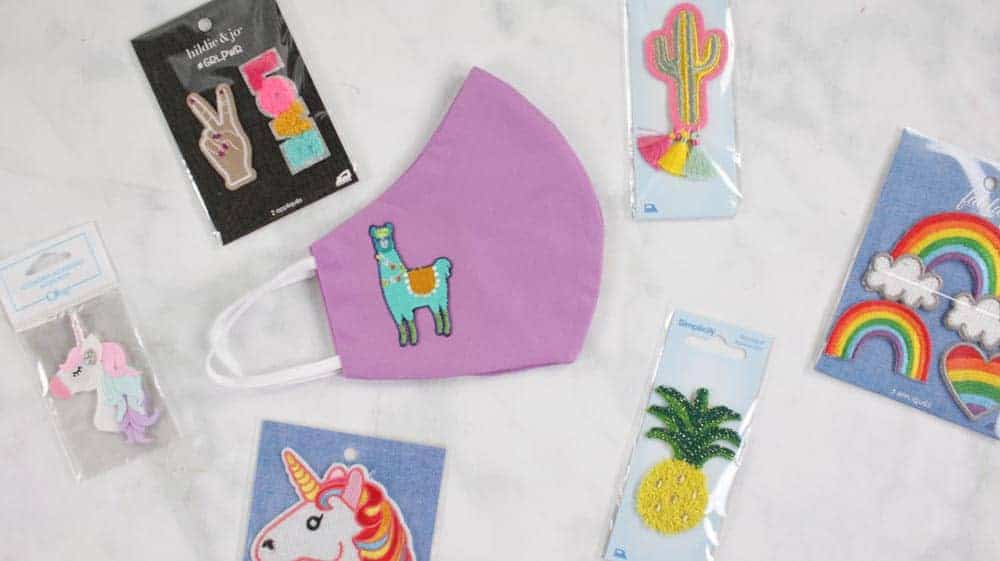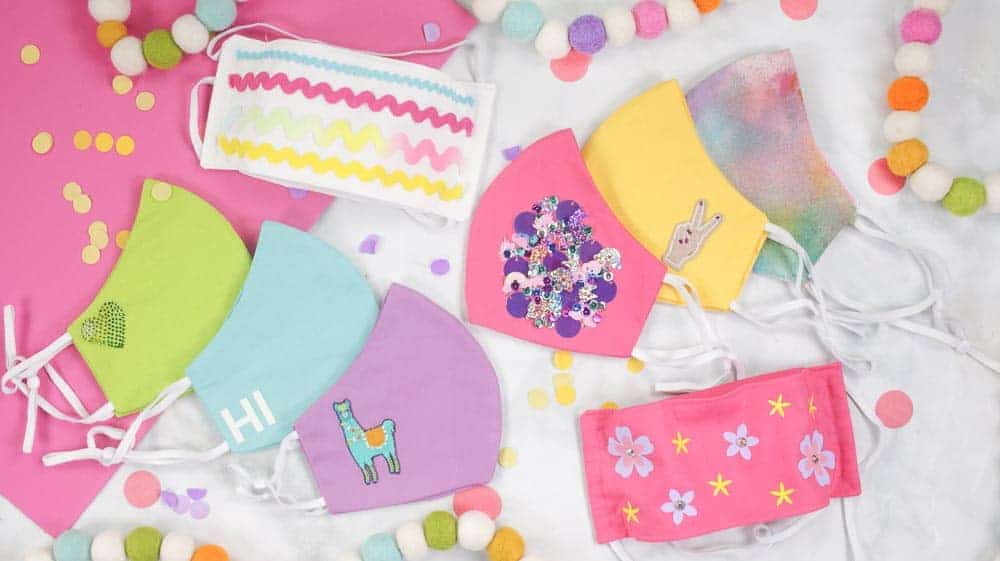 I hope this post gave you some new ideas on how to customize your face masks to make them more fun to wear! We might as well embrace SOME fun in our lives these days! I hope you enjoy customizing some of your masks!
Don't forget to join my face mask Facebook group where you can show us what you're making, ask questions, and learn from others! Follow me on Instagram for daily crafting inspiration and a look behind the scenes.