Learn how to Create a Stunning, Vibrant T-Shirt Using Cricut Infusible Ink Available at JOANN with this Step-by-Step Tutorial.
If you love the idea of customizing shirts, bags, coasters and more with vivid color then you're going to love using Infusible Ink! JOANN recently released the cutest raglan tee bases and I just had to use them to create some fun holiday-inspired t-shirts!
You can find the entire line of Cricut Infusible Ink supplies at your local JOANN or you can purchase them online at JOANN.com
Let's start off by talking a little bit about what Cricut Infusible Ink really is and how it differs from Iron-On and Heat Transfer Vinyl.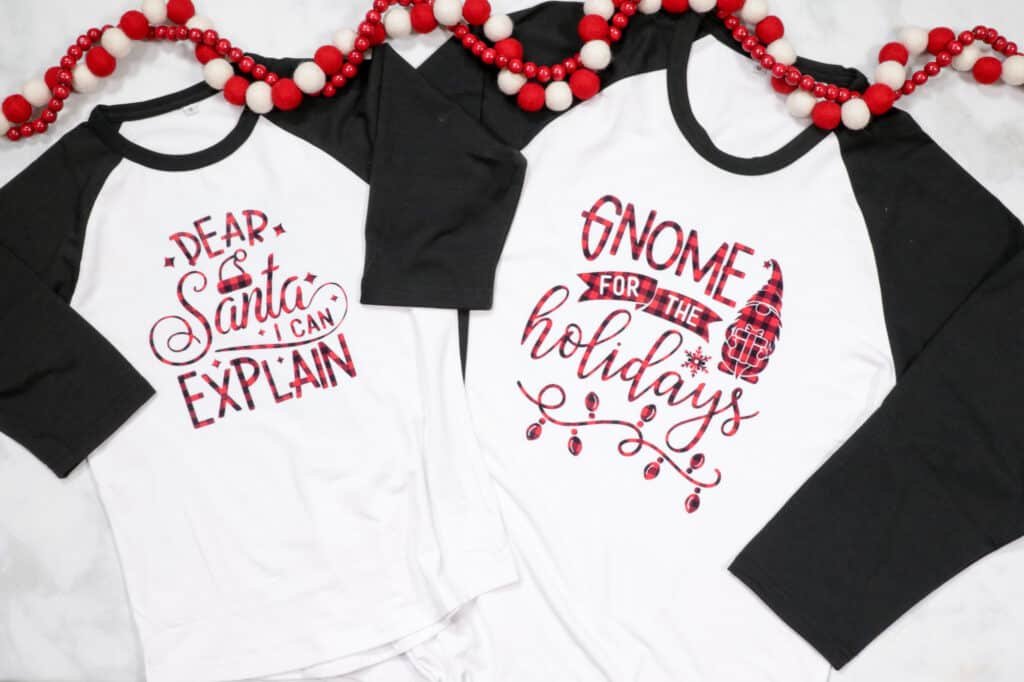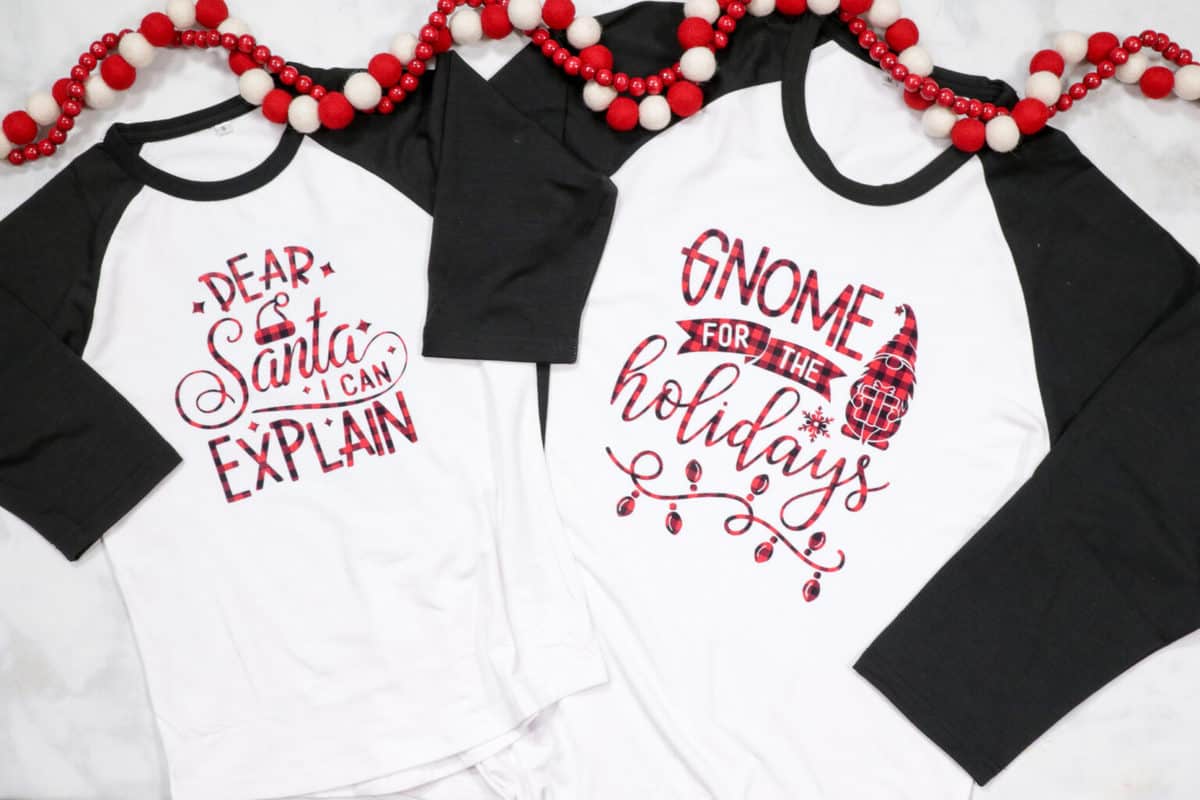 What is Cricut Infusible Ink?
Infusible Ink is a brand new system of products that allow you to take your DIY projects to an entirely new and completely permanent level.
Infusible Ink allows you to create a design that fuses with your shirt for a vivid and seamless result. This prevents any cracking, peeling or lifting of the design.
When Infusible Ink reaches a certain temperature it actually converts to a gas which begins the transfer of the pigment to the compatible base.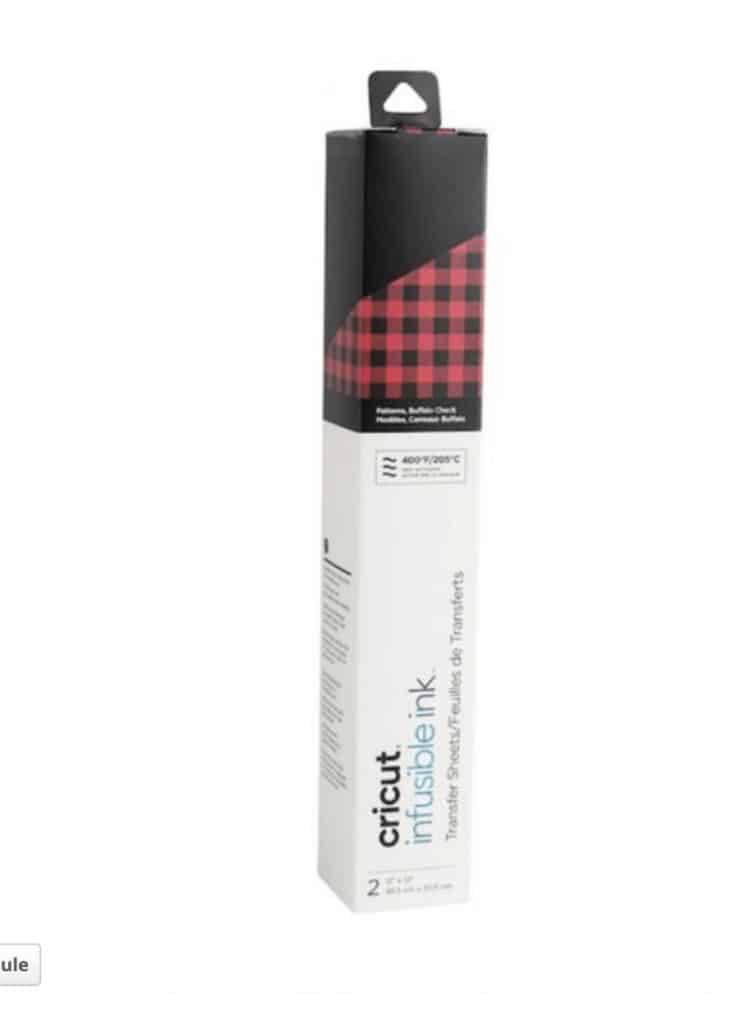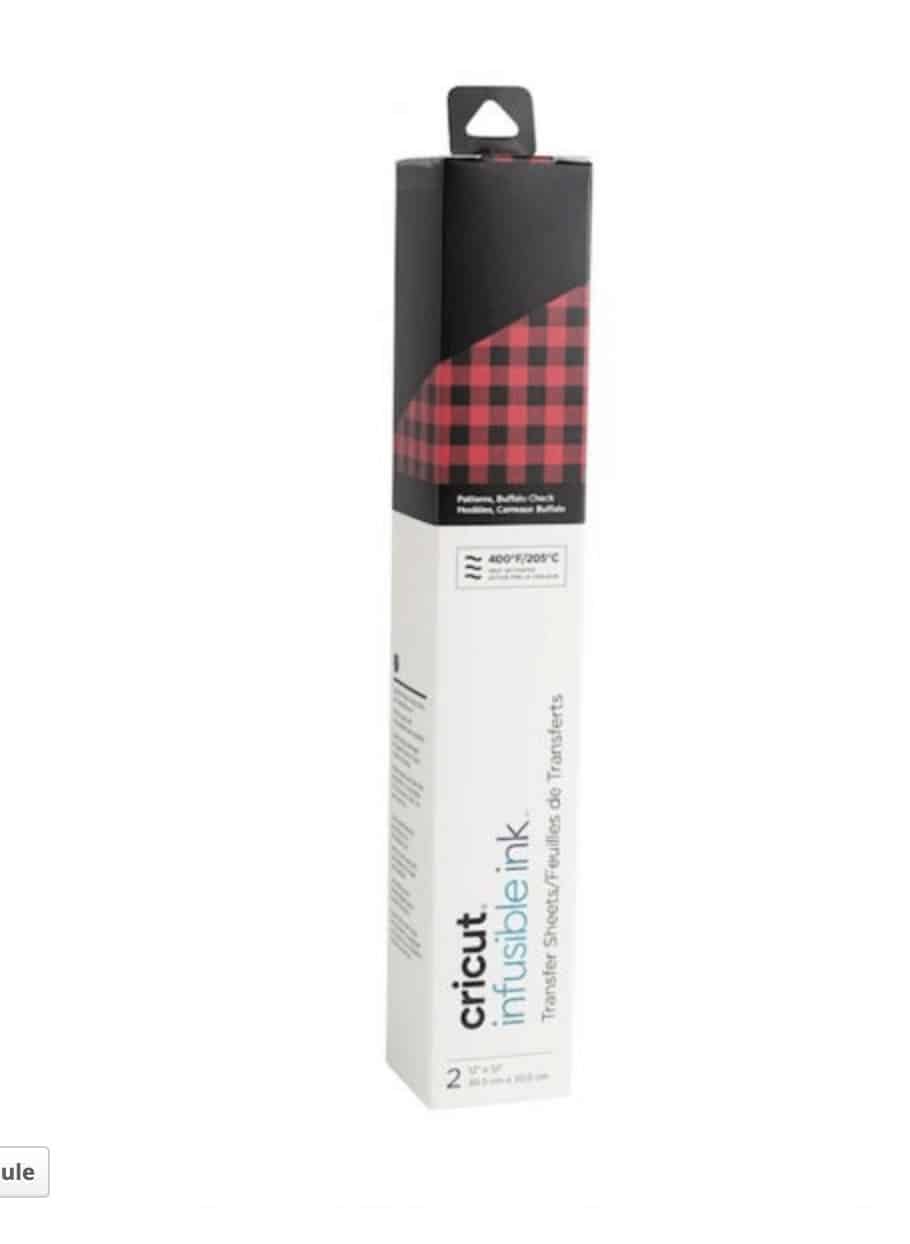 What Can you use Infusible Ink On?
Infusible Ink requires polymer or polyester based materials to ensure a permanent bond.
How is it Different from Iron-On?
Iron-On uses an adhesive backing that is heat-activated to adhere a design to an item. Repeated use can cause wear and tear.
While Iron-On can be applied to a wide variety of materials, Infusible Ink must be used with compatible blanks to ensure the best results. White or light-colored fabrics are needed for the best results. A heat press that can reach 400 Degrees is also needed for a successful transfer.
Which machine can I use with Infusible Ink?
The Cricut Maker, Cricut Explore family and Cricut Joy are all compatible with Infusible Ink.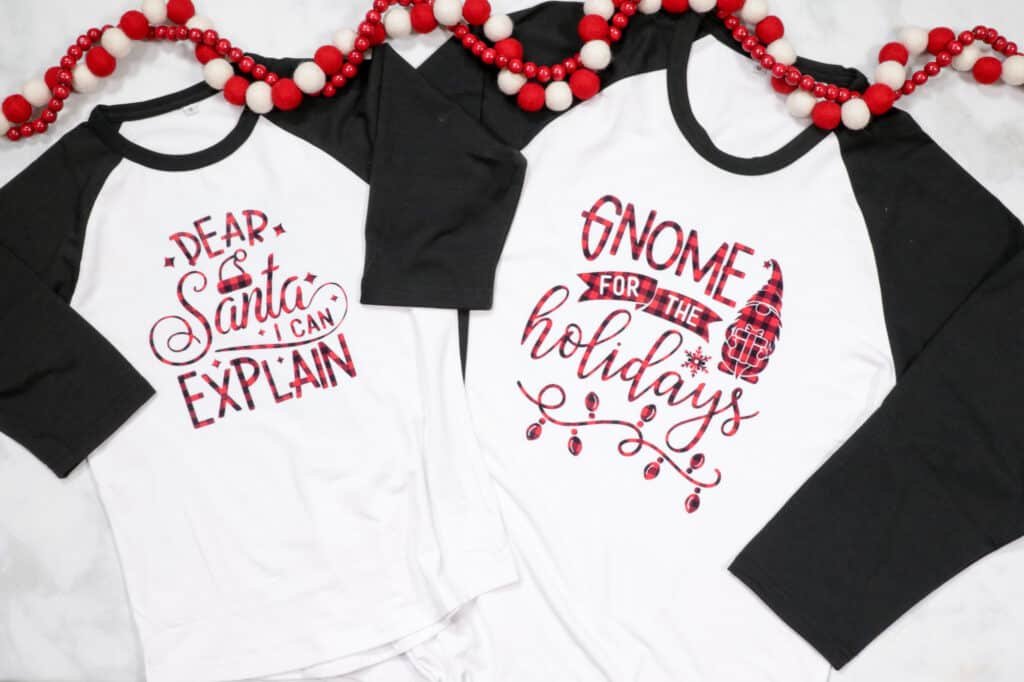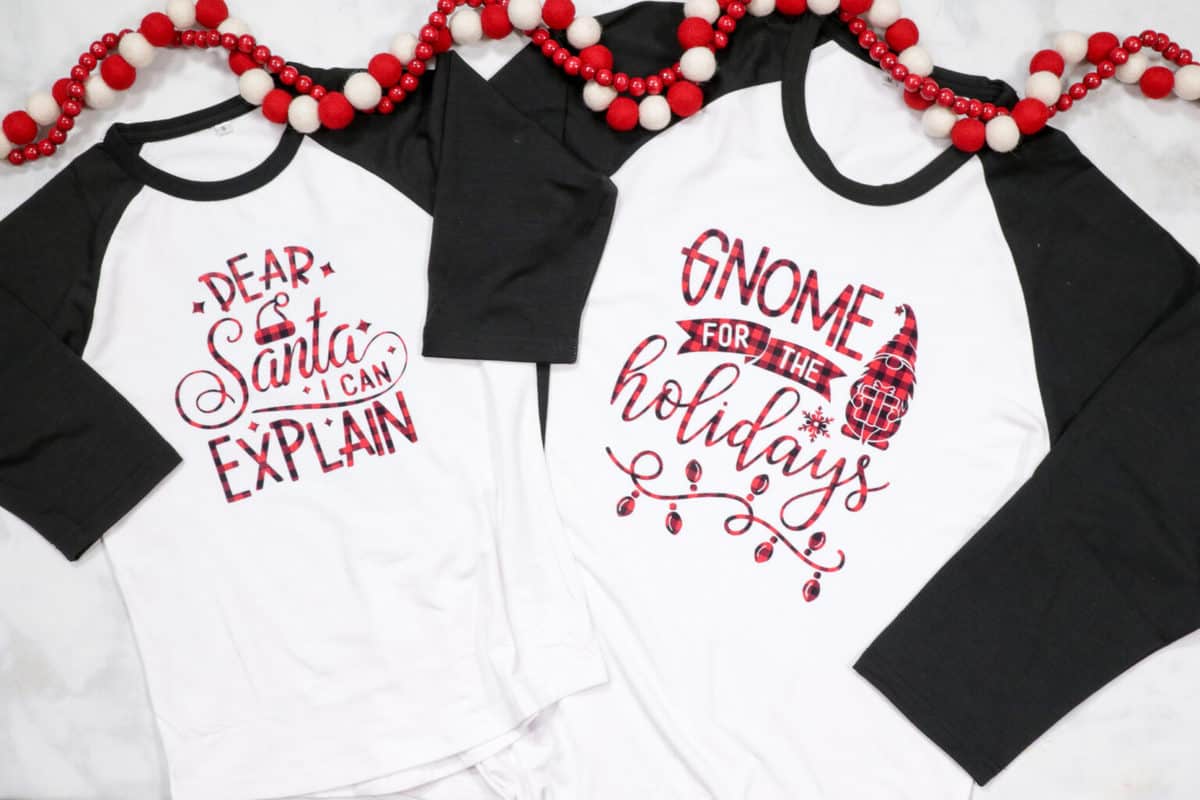 Supplies
Cricut Infusible Ink (includes 1 sheet of butcher paper)
Standard Grip Mat
Tweezers
Weeding Tool
Measuring Tape
Heat Resistant Tape (Optional)
Prepare and Cut Infusible Ink
Begin by opening your package of Infusible Ink. Inside you will find an Infusible Ink sheet, a sheet of butcher paper, and a white cloth.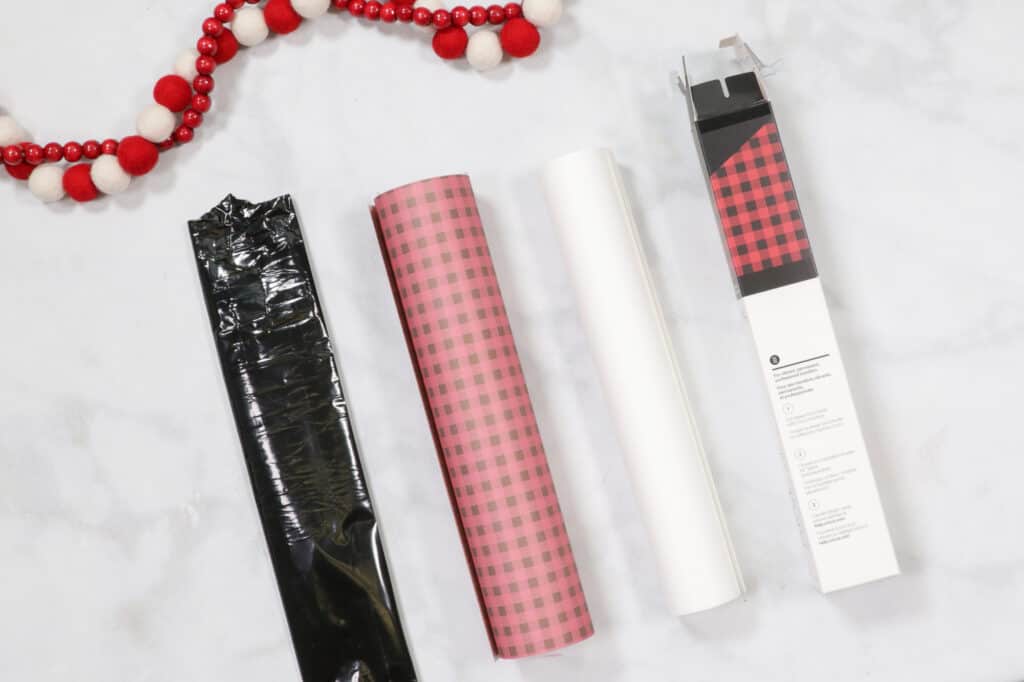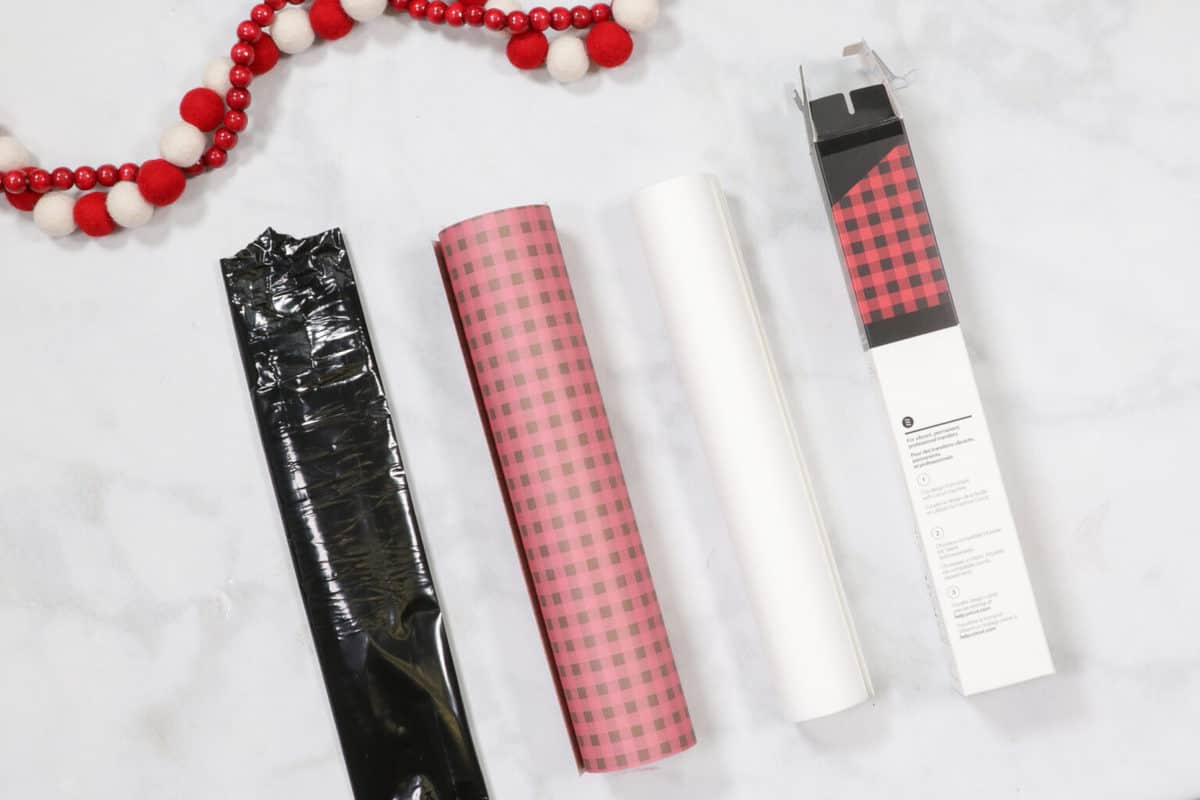 Place the Infusible Ink Transfer sheet on green Cricut Standard Grip mat with the design facing upwards.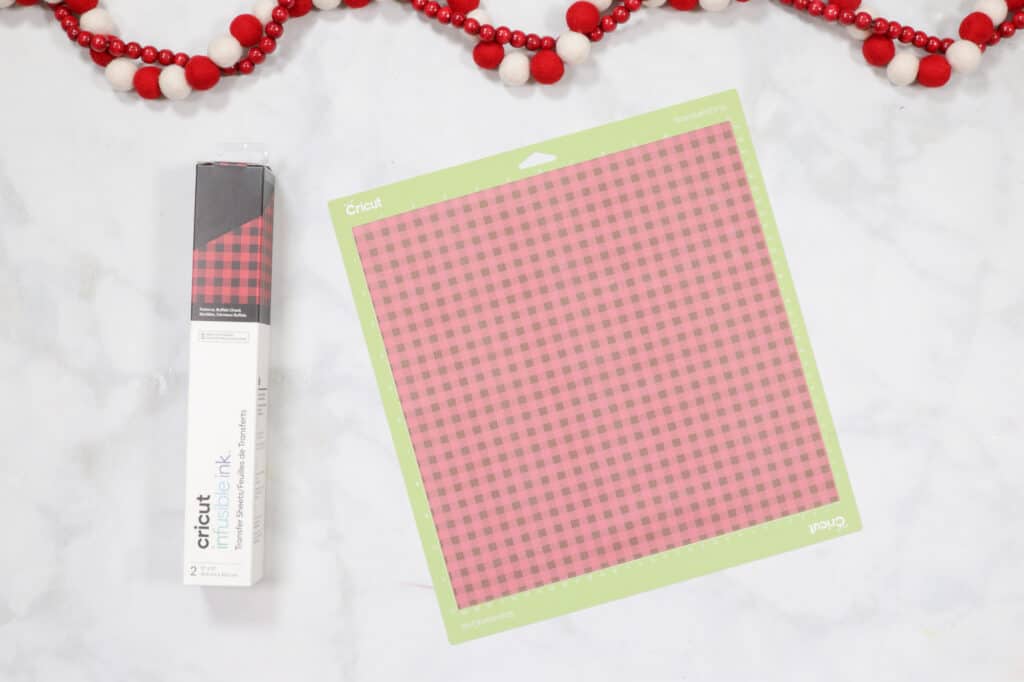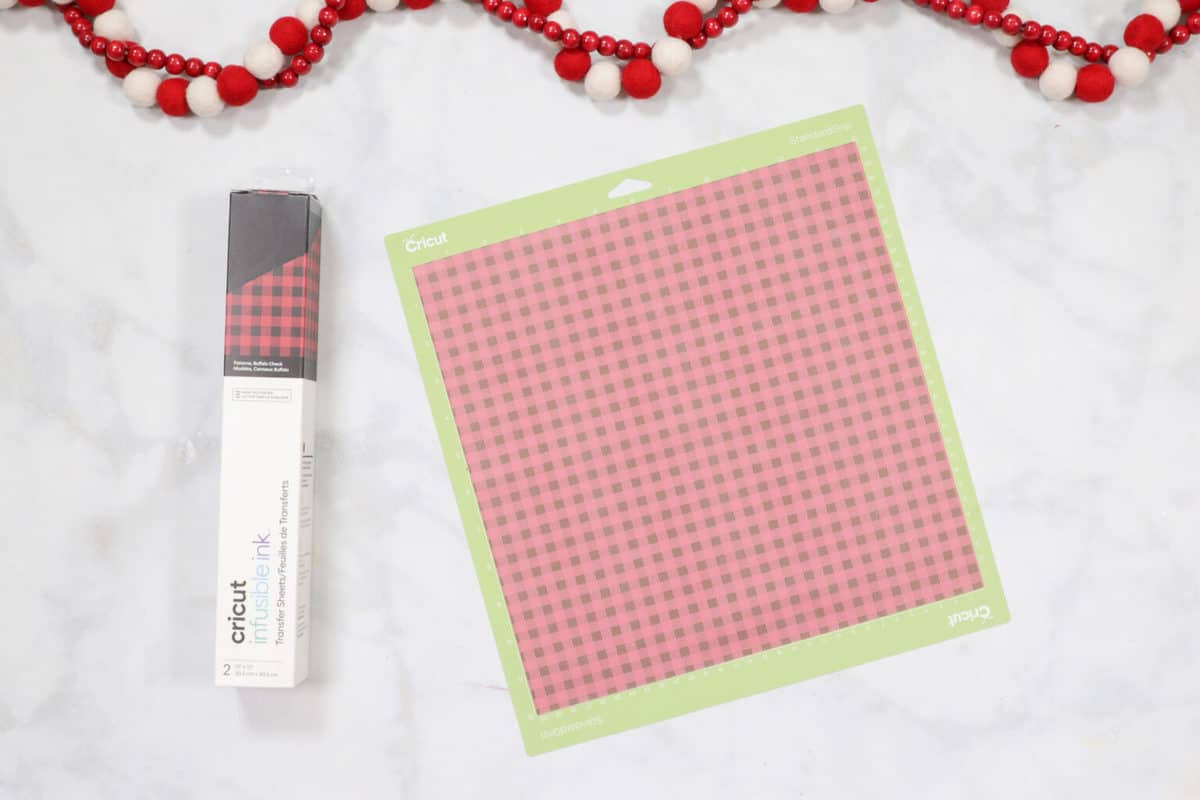 Measure your t-shirt to get an idea of how big to make your design.
DOWNLOAD MY FREE T-SHIRT SIZING GUIDE HERE.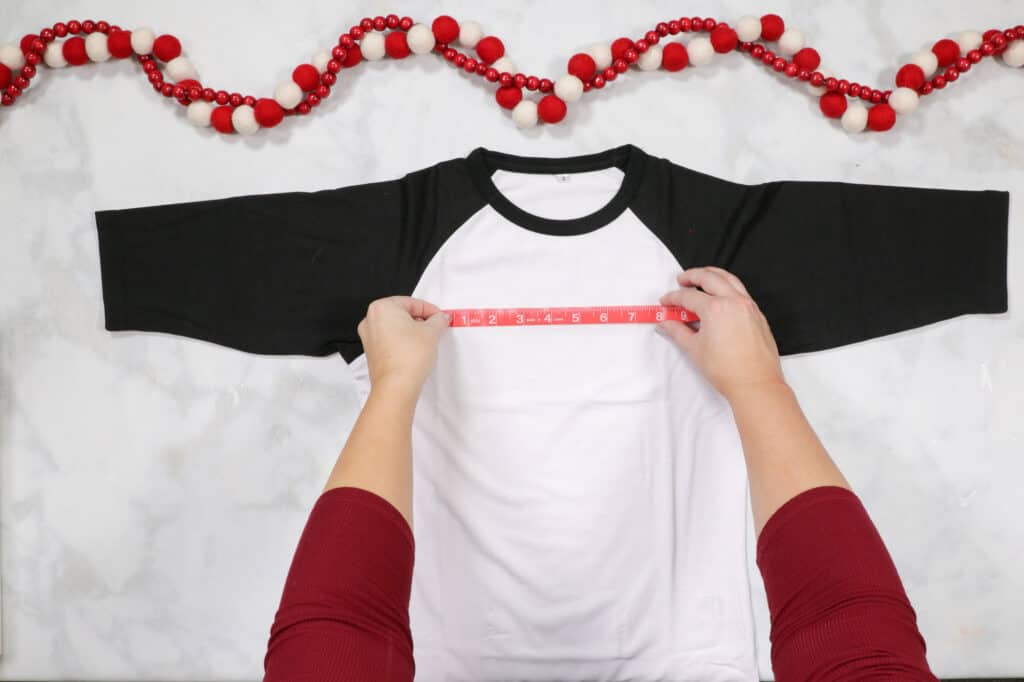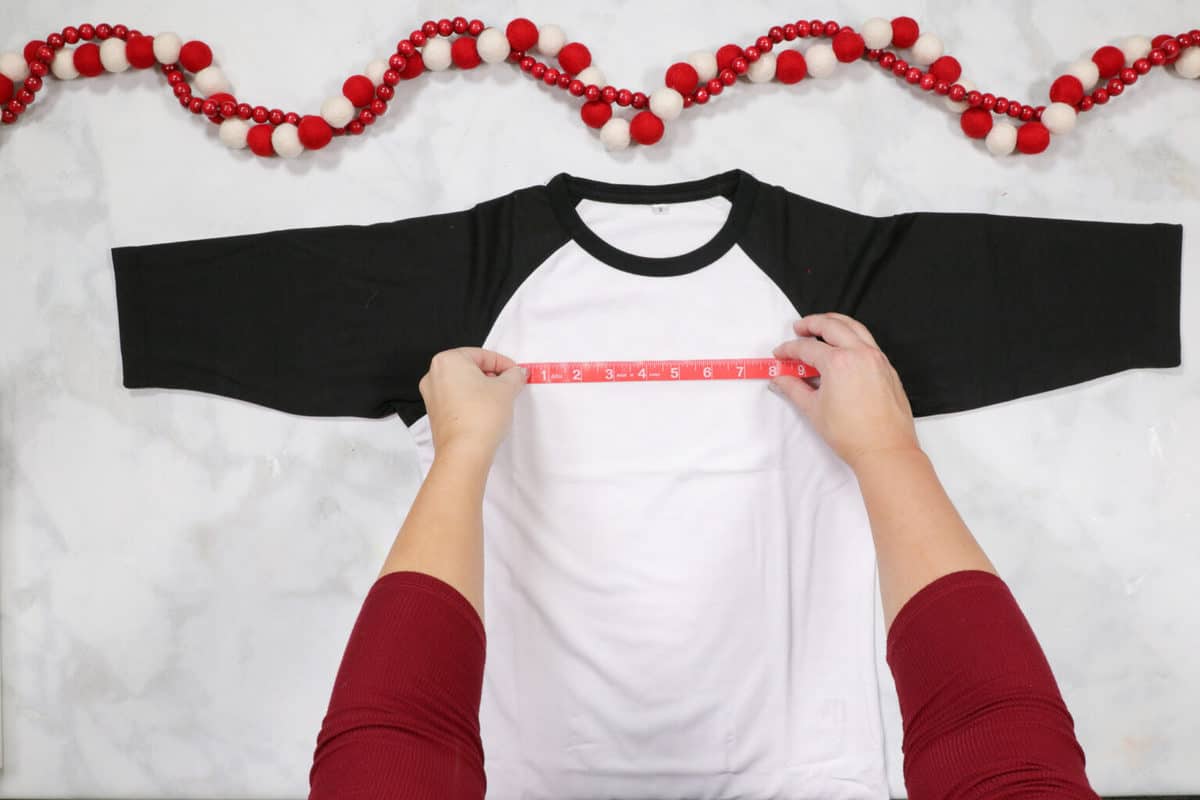 In Design Space, select "Mirror" on the entire design. Infusible Ink is similar to Iron-On and needs to be mirrored since it will be placed face down on the material.
Turn on the machine, if you are using an Explore Air 2 select "Custom" then select Infusible Ink.
Load the mat into the machine and allow it to cut completely. Once the machine has finished cutting, eject the mat.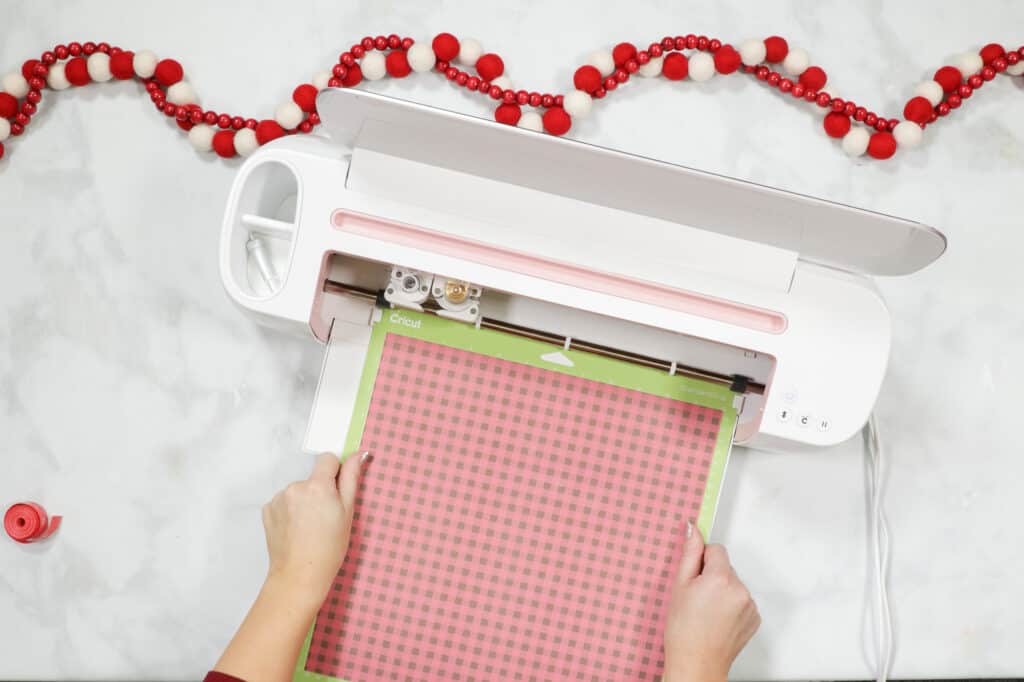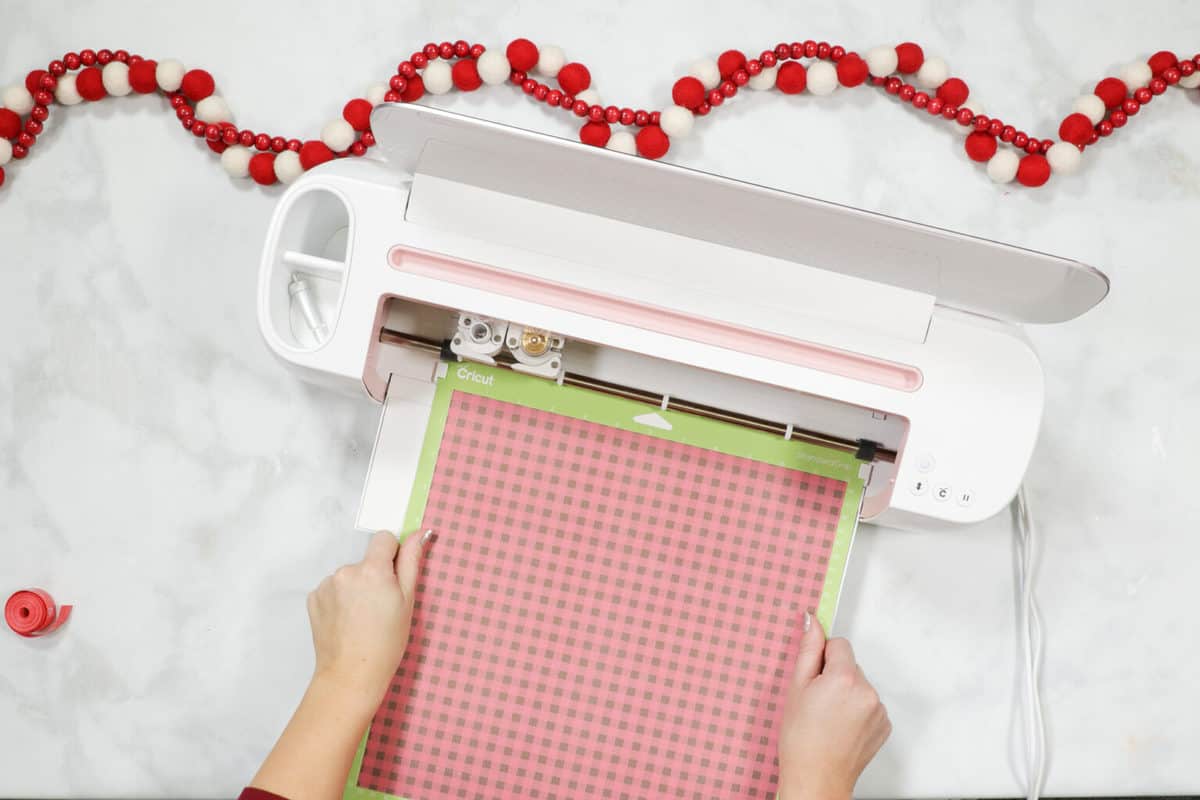 Lay the mat upside down in front of you and slowly peel the mat away from the Infusible Ink. This will protect the material and keep it from cracking. Flip the design so the right side is facing upwards.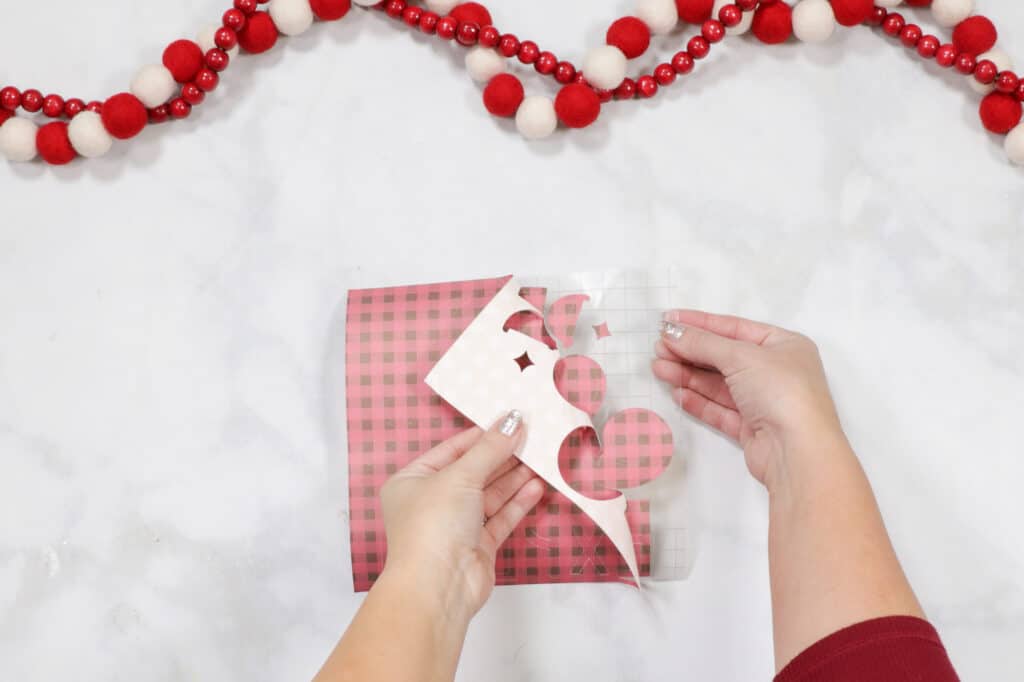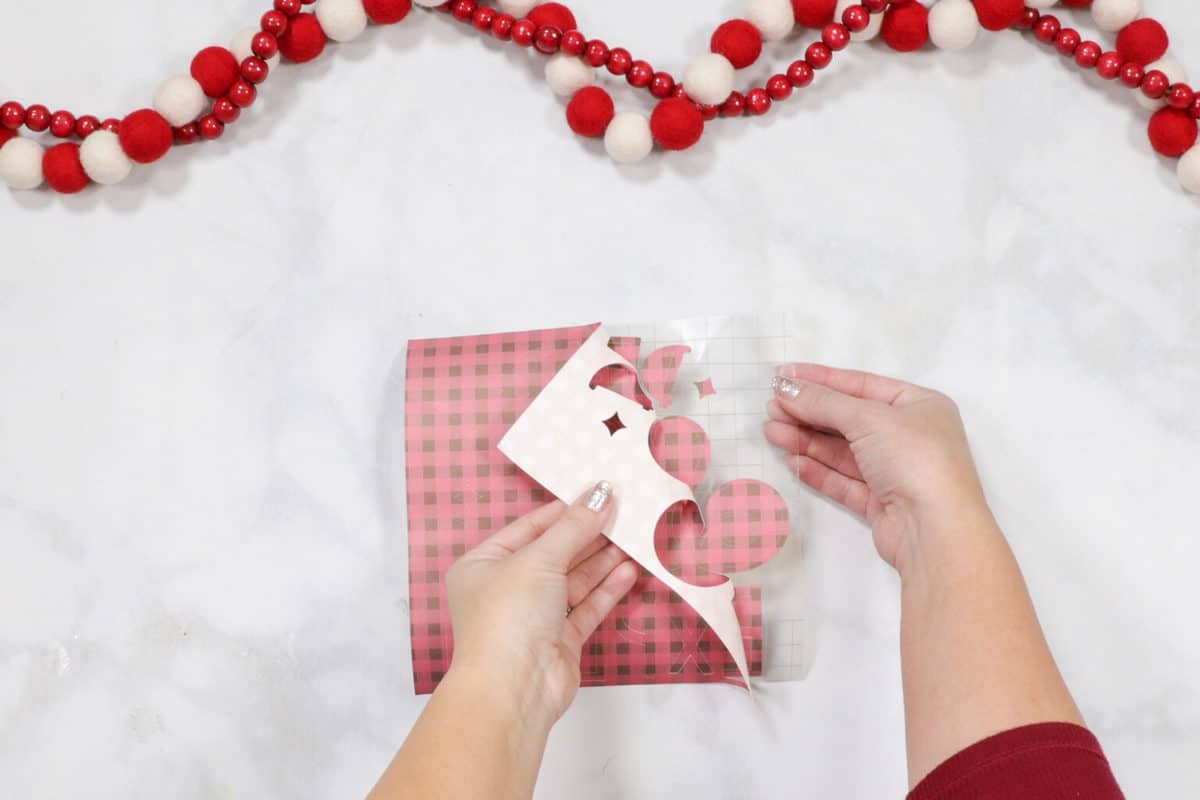 Roll the design back and forth to lift the excess off of the transfer sheet and use a pair of tweezers to pull away any of the negative designs.
The excess pieces can be saved and used as a design as well.
Preheat the Cricut EasyPress to 380 degrees for 40 seconds.
How to Apply Infusible Ink to a Compatible Base
Step One
Place the T-shirt on top of a Cricut EasyPress mat and spread it flat. Prepare the shirt by using a lint roller to remove any stray threads or fibers.
This is an important step because fibers can change colors when exposed to extreme heat, resulting in a damaged design. Most of the time, these small fibers are unseen by the naked eye. A few swipes with a lint roller will ensure you have a clean base to start with.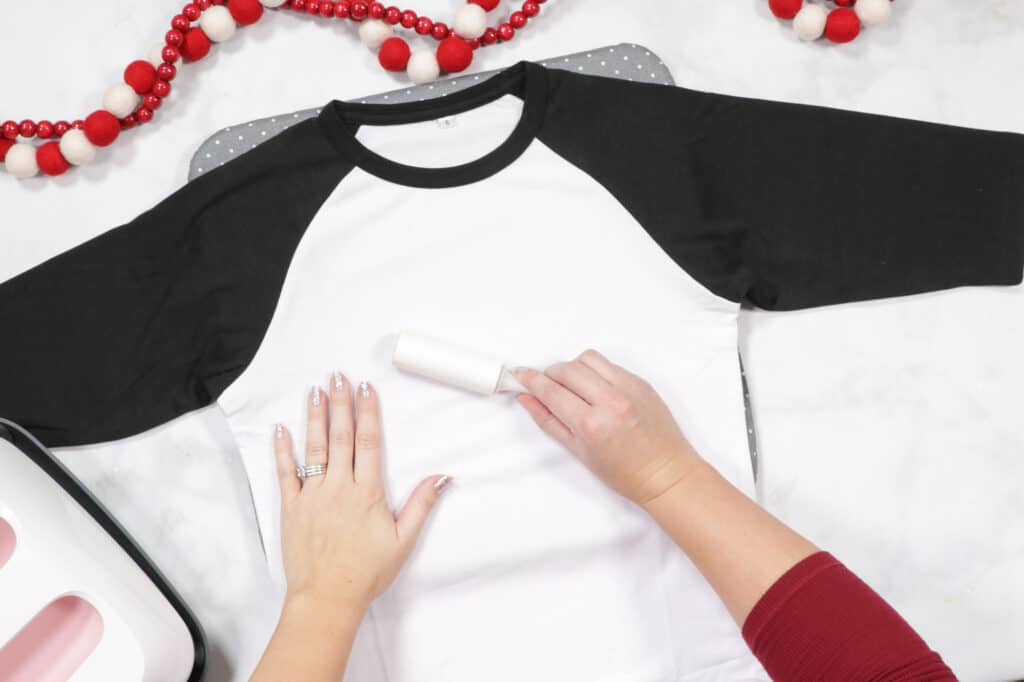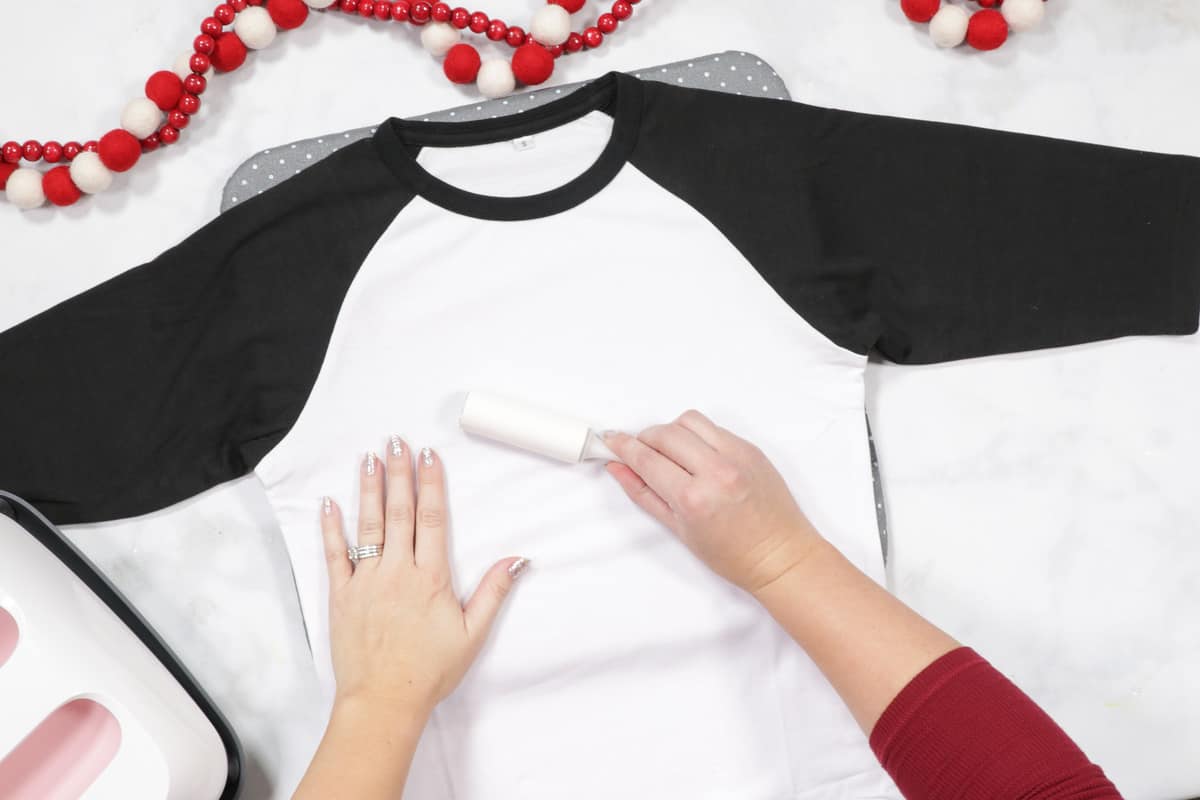 Step Two
Slide a piece of card stock inside the shirt. This will prevent the ink from bleeding through.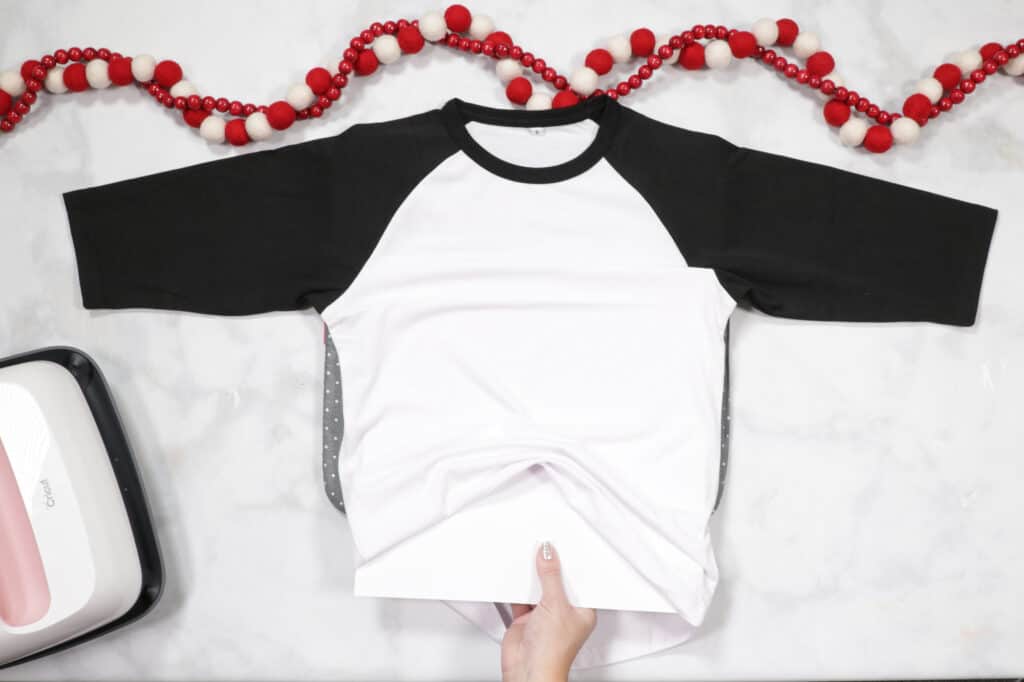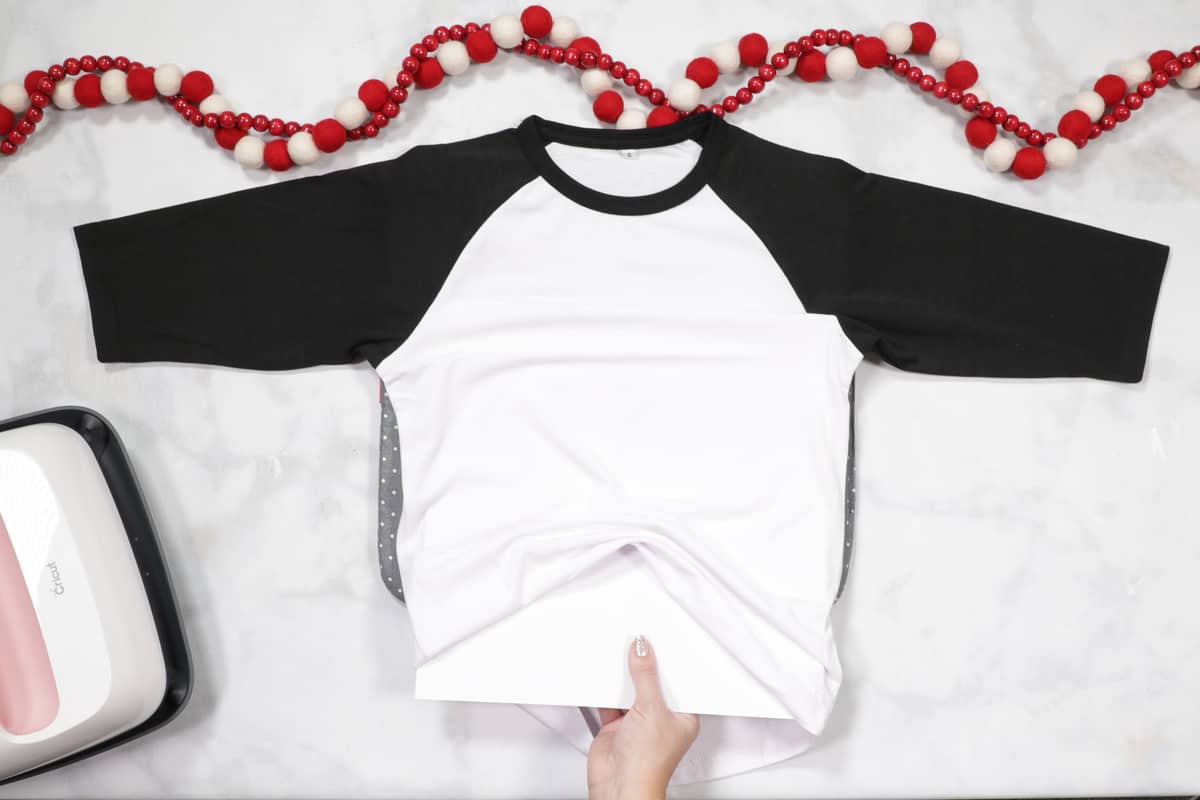 Press the shirt with the EasyPress for 15 seconds to warm it up removing any moisture or wrinkles. Allow the shirt to cool completely.
Place the transfer sheet with the ink side downwards on top of the shirt taking care to center it completely. Apply pressure to the transfer sheet to help it adhere to the shirt.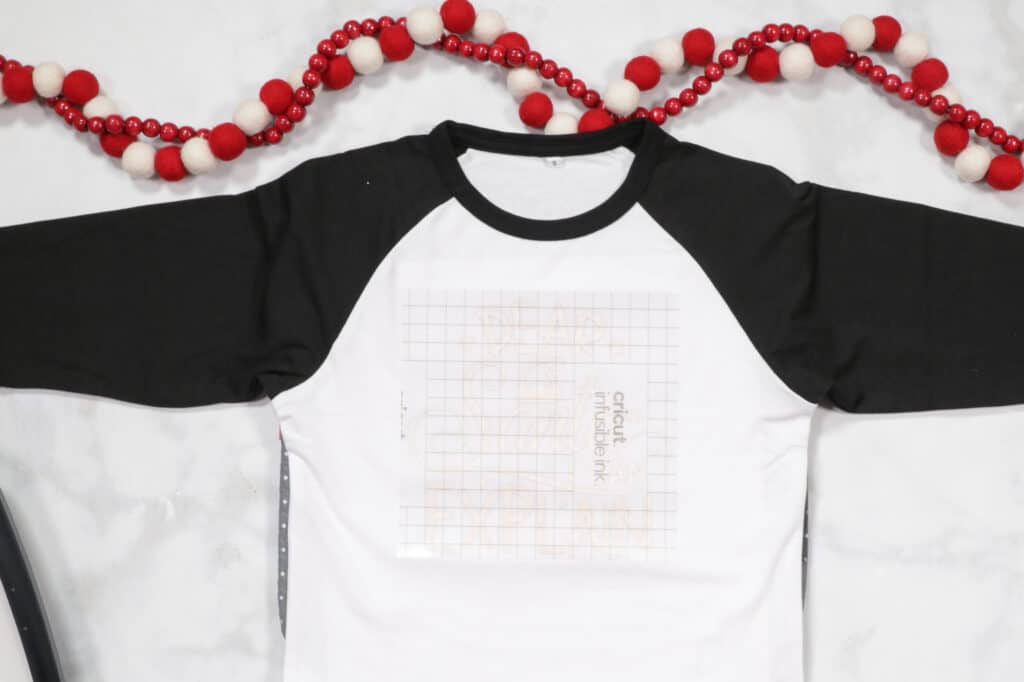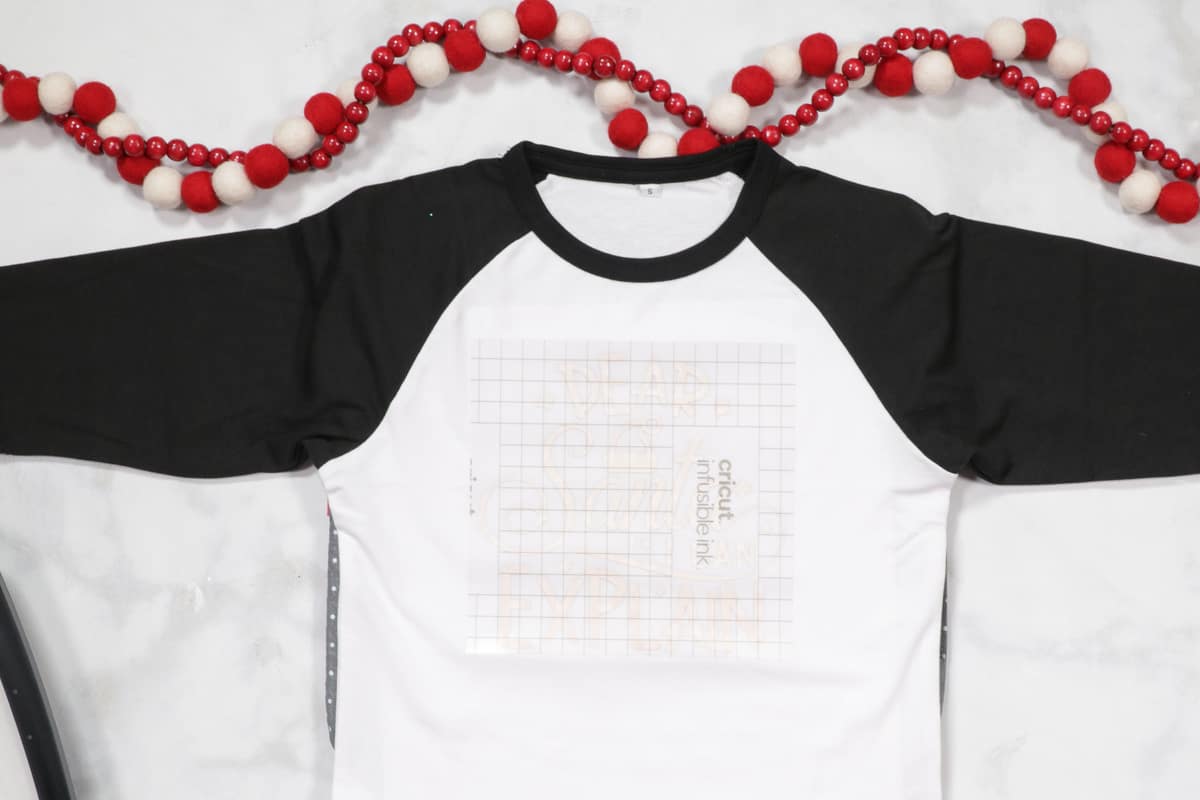 You'll want to make sure that the transfer sheet is smaller than the size of the EasyPress so that the entire design is covered by the heat plate.
Place a sheet of butcher paper on top of the design.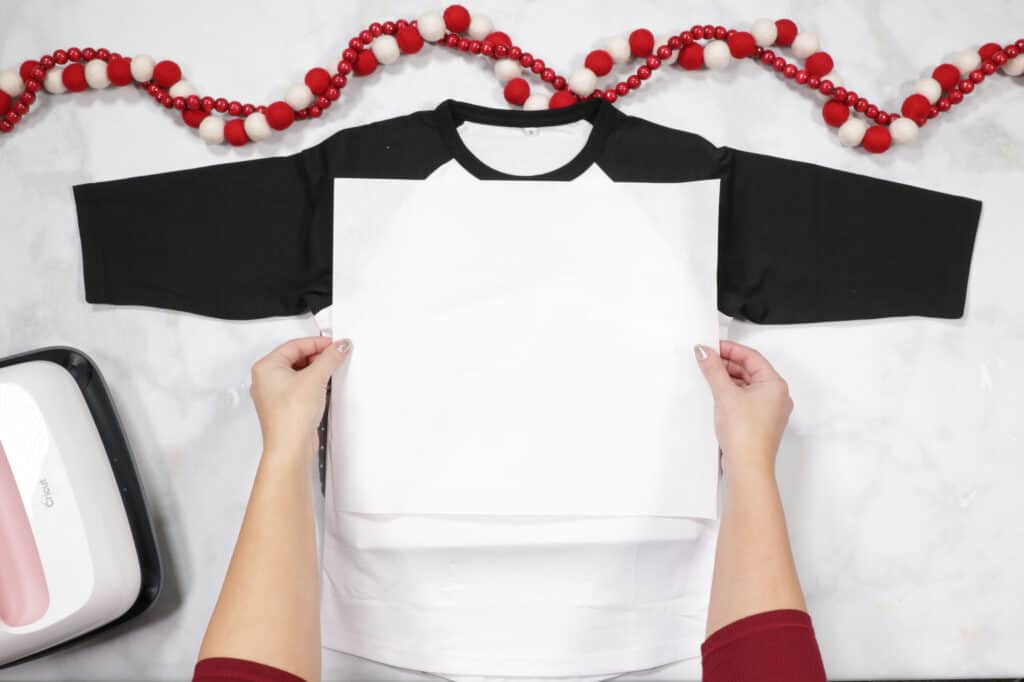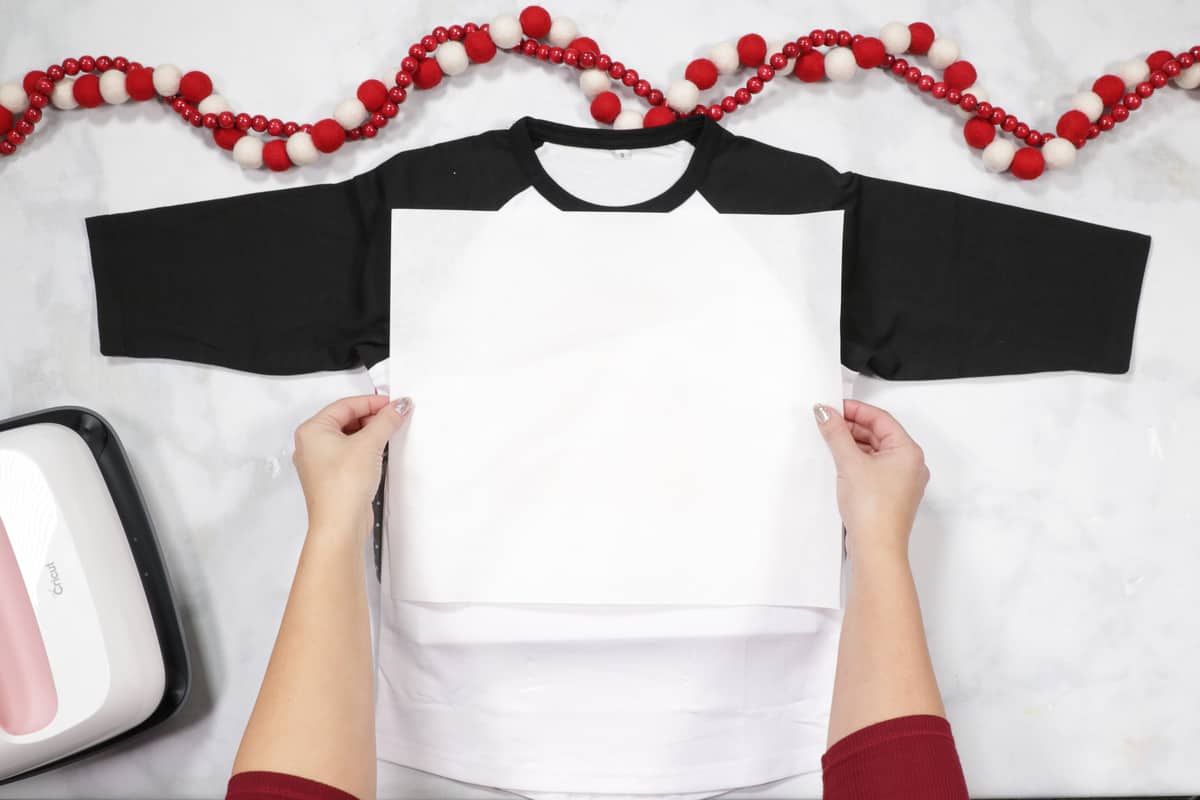 Step Three
Lower the EasyPress onto the design taking care not to move the design. Set the timer, apply light pressure and remove the EasyPress once the timer has ended.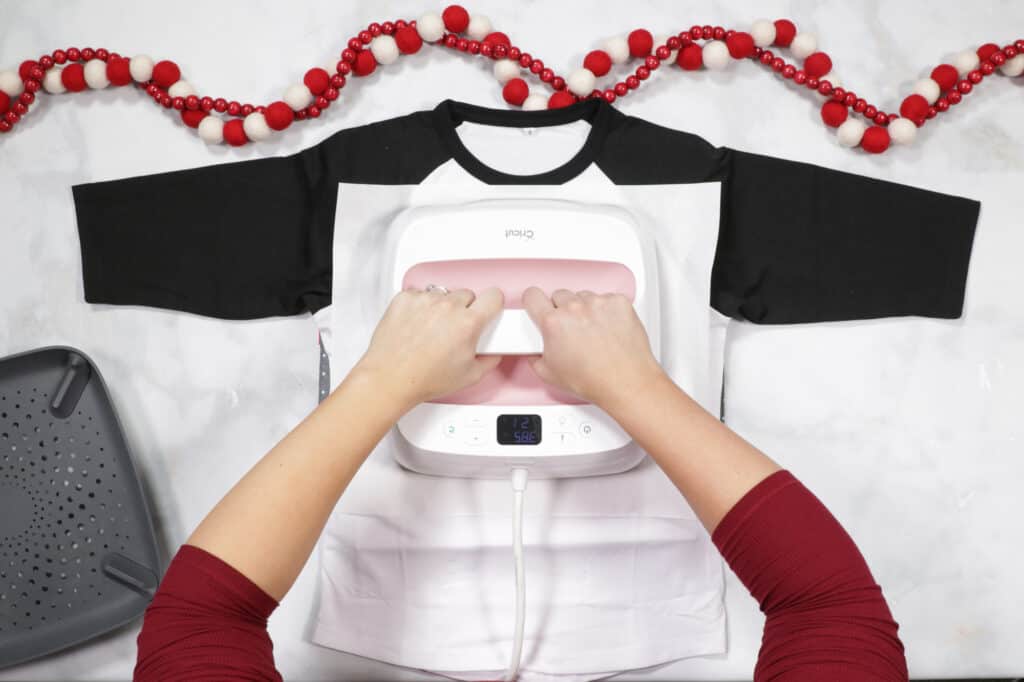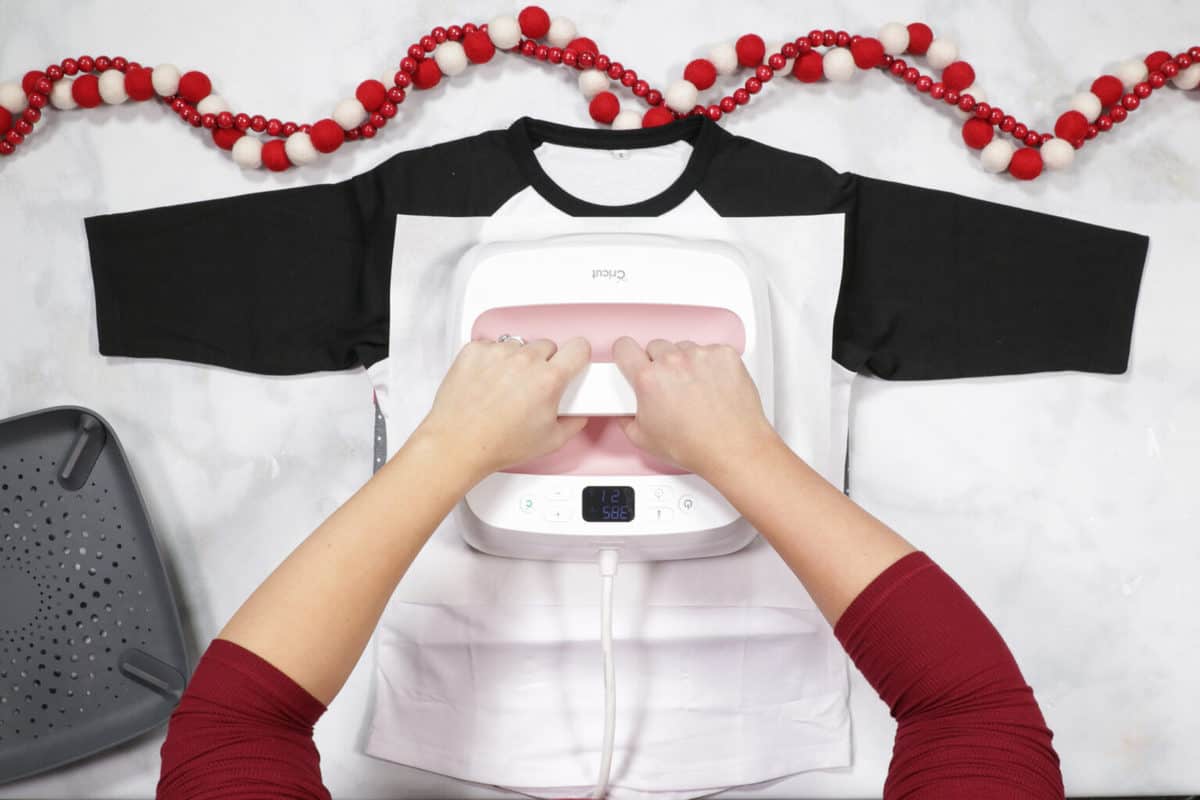 Take extra care not to bump the design as it can cause ghosting of the design.
Allow the transfer to cool for a few minutes before removing the transfer sheet using pair of tweezers.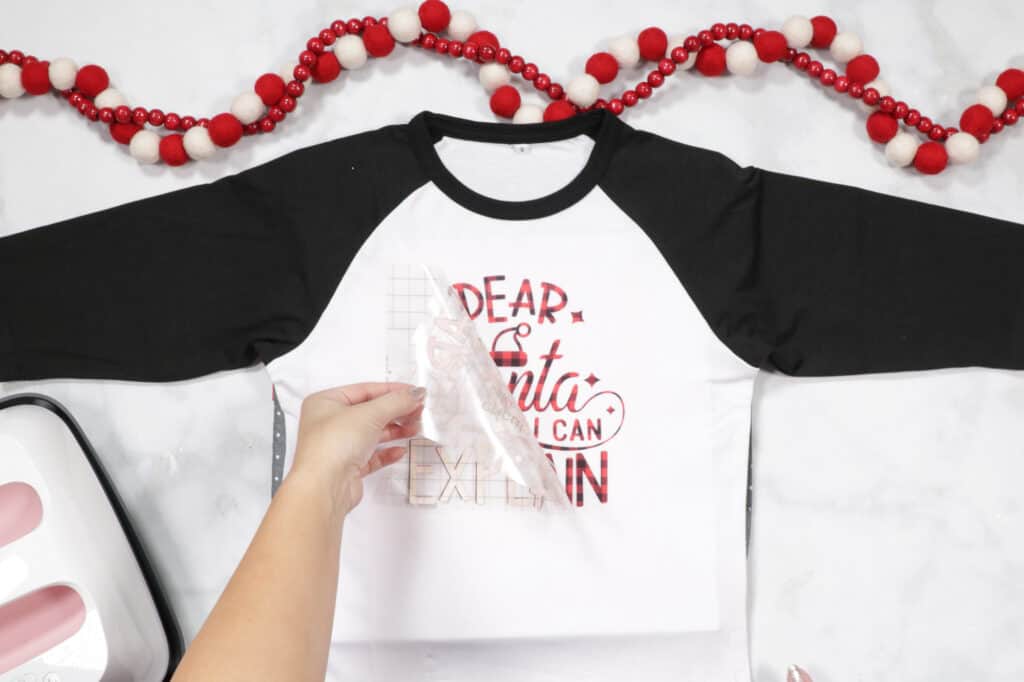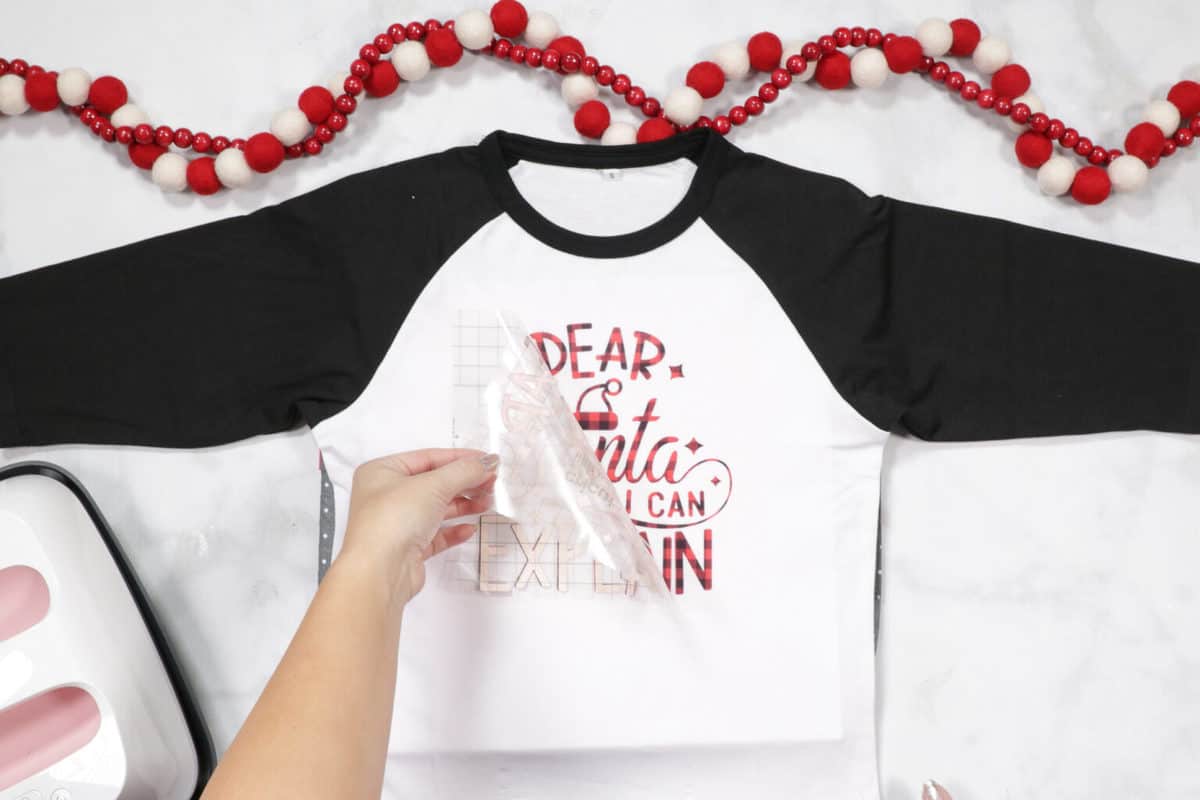 Infusible Ink Care
Wash the shirt on cold with detergent. For best results do not use fabric softener on the design.
Infusible Ink is a permanent alternative to Iron on. It provides bold and bright color with out fading, cracking or peeling.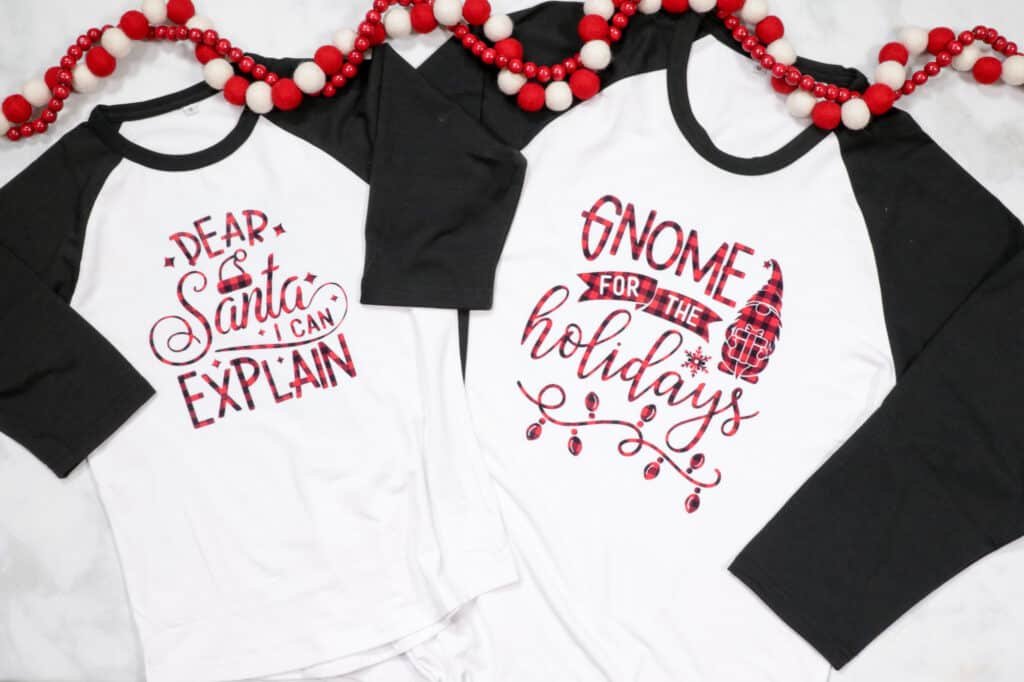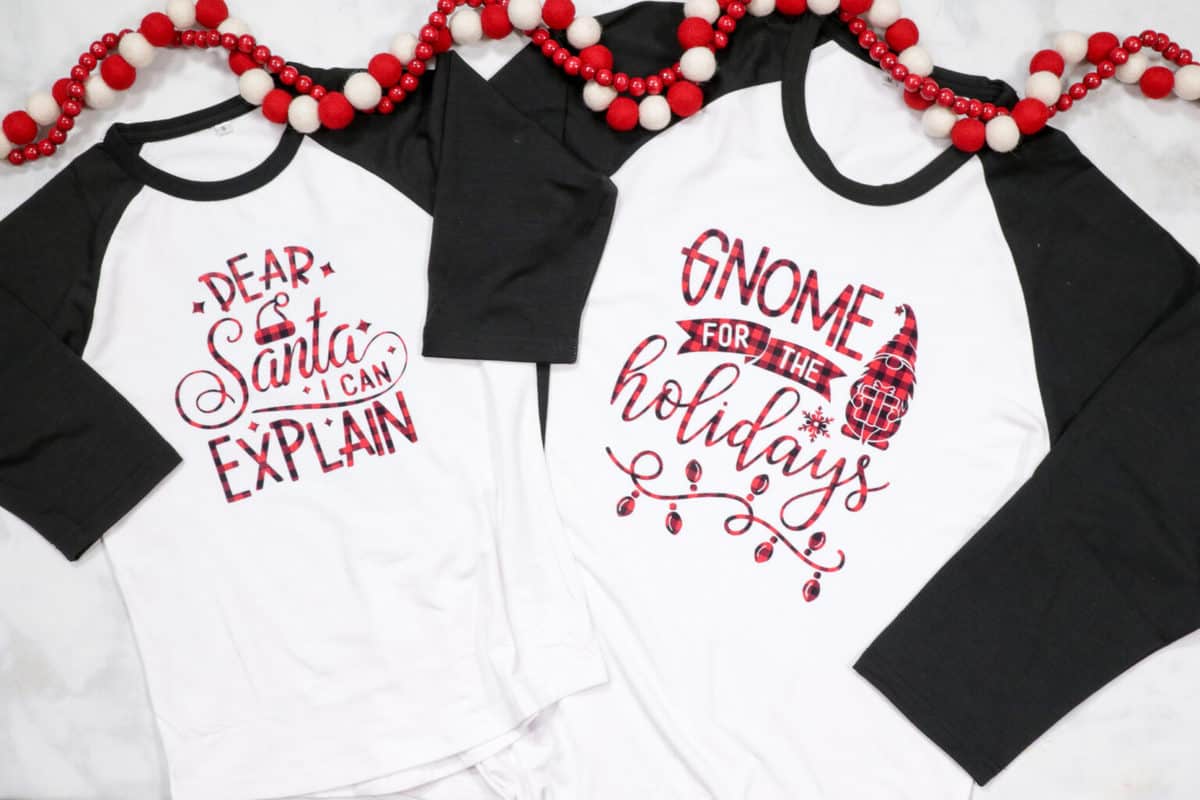 I can't wait to see what you create with this tutorial! There are so many possibilities with this line of products. You can find all of the supplies you need for this project on Joann.com