The Charleston Dress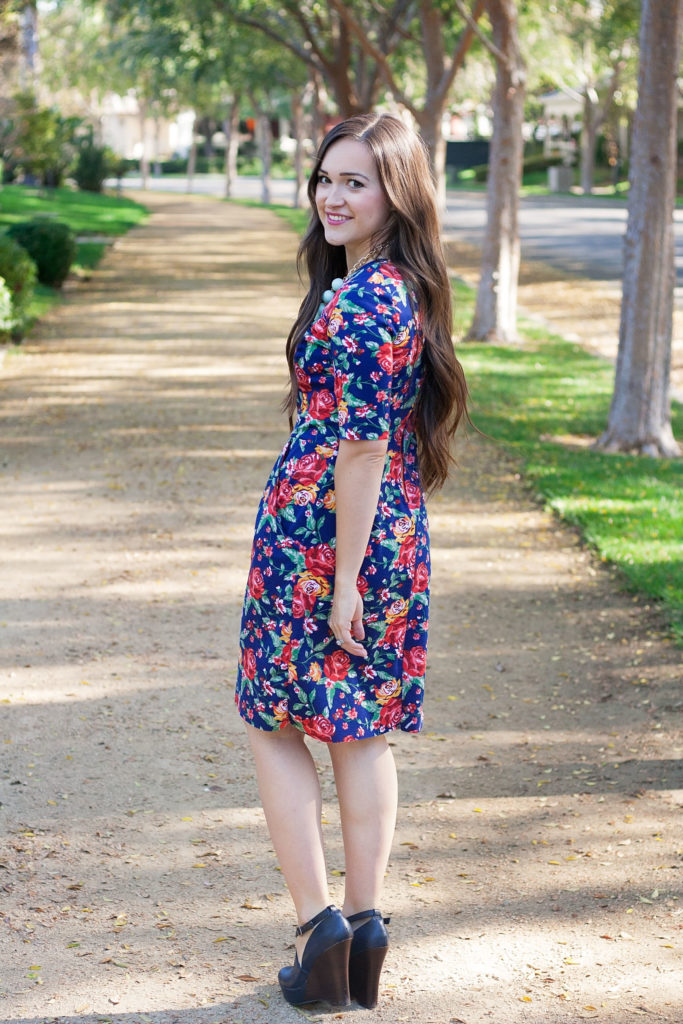 Who's ready for a HUGE giveaway?!? Over the past year, I've had the opportunity to network with so many amazing sewists! I told you all I would have a big giveaway once my Instagram reached 2K followers and my FB reached 1K followers. Well, it's finally happened and that means it's time to celebrate! In normal Kimberly fashion, I couldn't do anything small, so I put together a fabulous giveaway from all of my favorite fabric shops and pattern designers. I was blown out of the water by everyone's generosity in helping me put together this giveaway!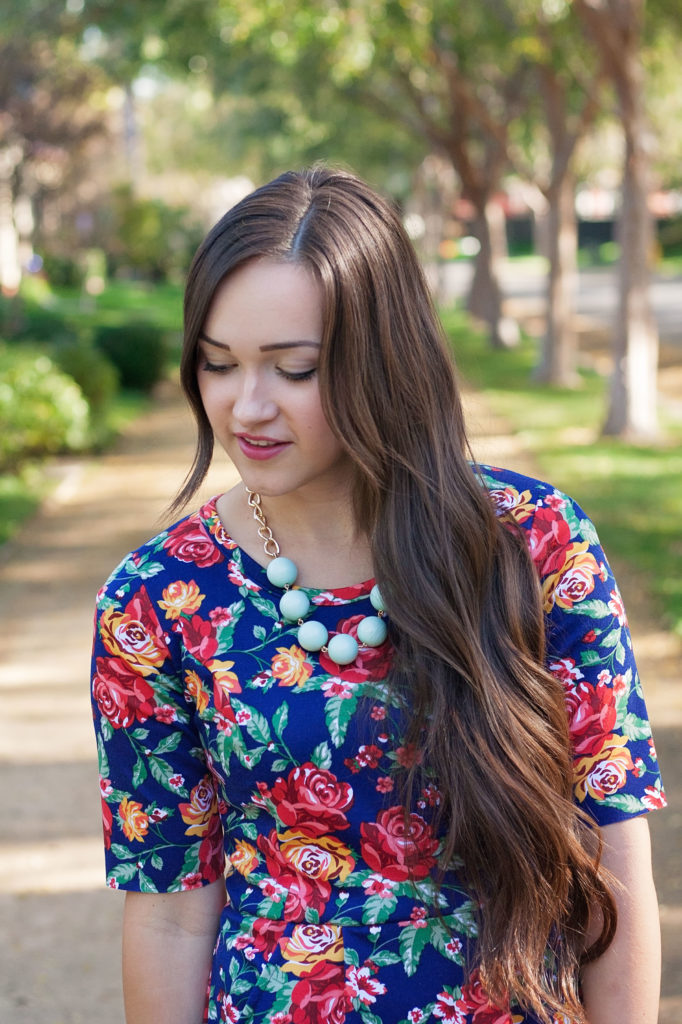 To start with, I wanted to thank LA Finch Fabrics for sponsoring this post. The lovely Josephine from LA Finch Fabrics was sweet enough to send me fabric of my choice to review on my blog. Of course, I couldn't pass up this gorgeous floral Ponte De Roma (which happens to be on sale). The moment she posted it on her IG account I instantly found myself swooning. If you know me, you probably know I have a slight obsession with florals. #sorrynotsorry I also chose this floral which I'll blog about soon.
This fabric is wonderful to work with, it's a stable knit fabric making it a great choice for begginers who are wanting to venture into sewing with knit fabric.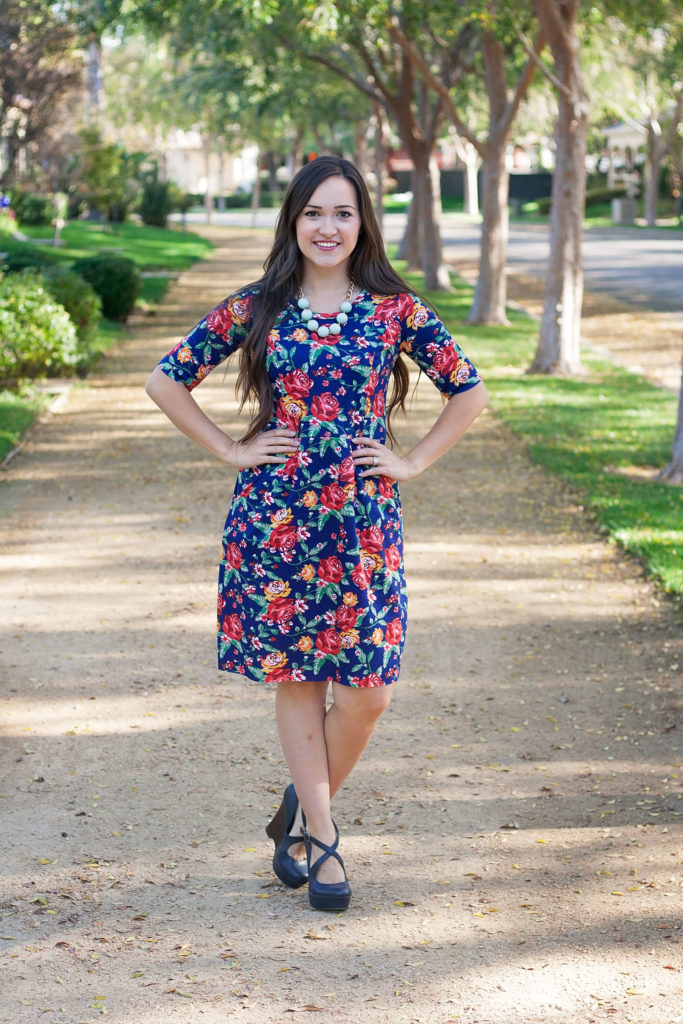 When the Charleston dress (affiliate link) originally released from Hey June Handmade I was pregnant, which kind of put a cramp in my sewing style. But, I cut out the pattern in what I guessed to be my after pregnancy size anyway. I had plans to sew it immediately after giving birth. Obviously, my plans didn't come to fruition because my baby is five months old and I'm just now sewing this dress. But let me tell you, it was SO worth the wait!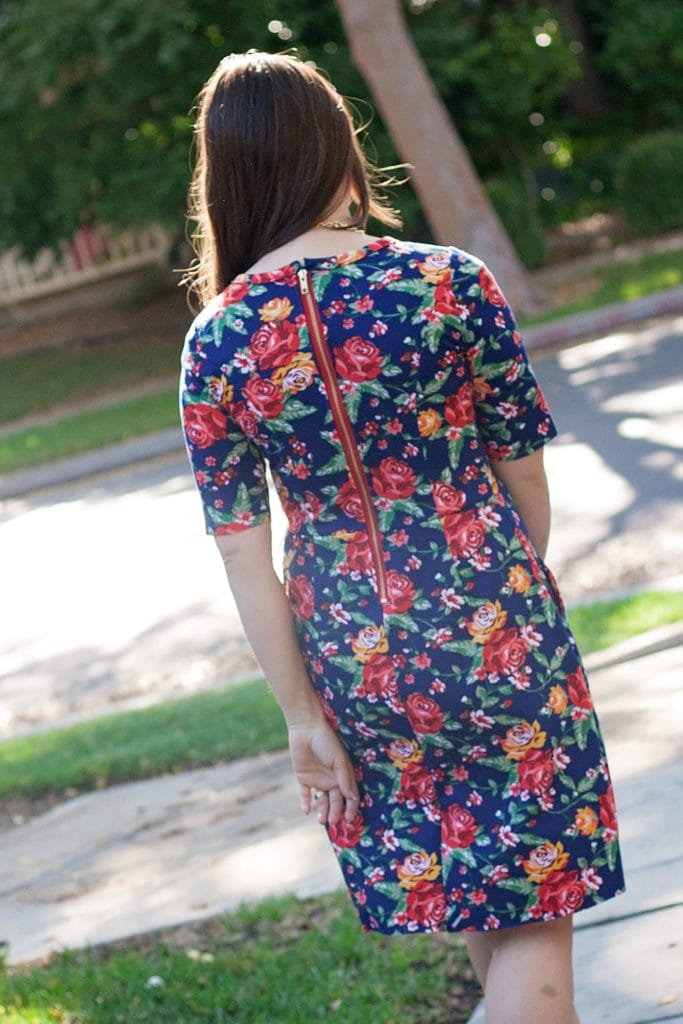 The Charleston Dress is a fitted knit pattern that can easily be dressed up or down. The pattern includes seven different sleeve options as well as two different skirt options. You can choose the casual a-line skirt with the deep scoop pockets (pockets make everything better) and front pleats or opt for the slim silhouette sans pockets or pleats. Both options feature a semi-exposed zipper which is totally on trend!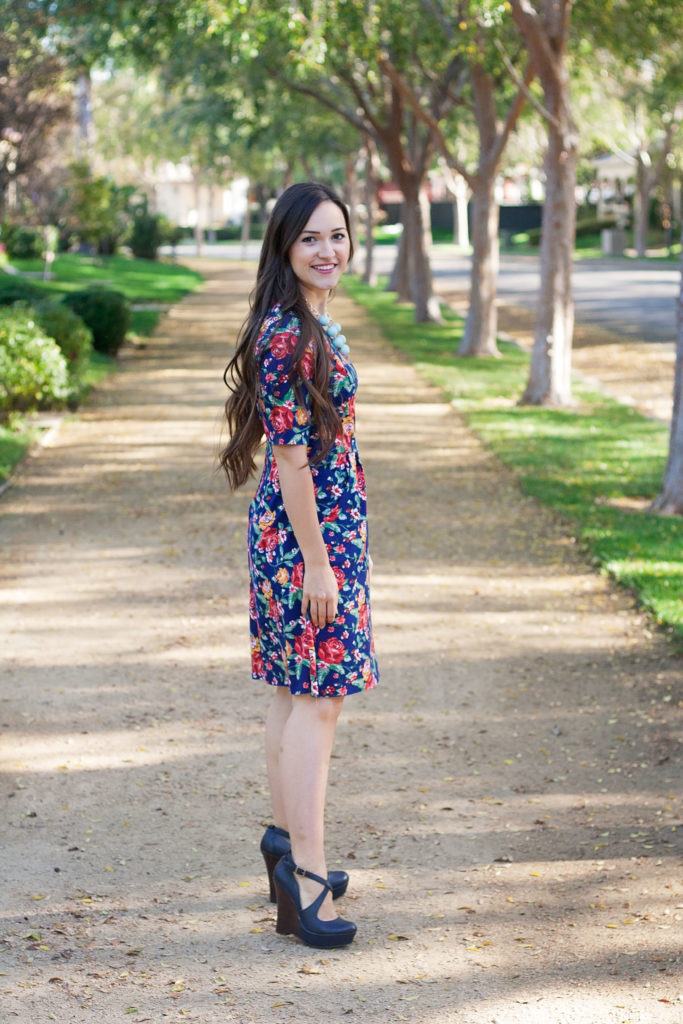 I ordered five different zippers just for this pattern, so I can make a bunch in all different colors! I love how this dress turned out. I didn't make any modifications to the pattern and sewed it exactly as directed except for the hem. I actually didn't hem this dress because it hit right where I wanted it to and I didn't want it to end up any shorter. Maybe I'll add a hem facing in the future. Usually, I don't wear dresses that show my knees, but I feel like this dress is most flattering right above knee length.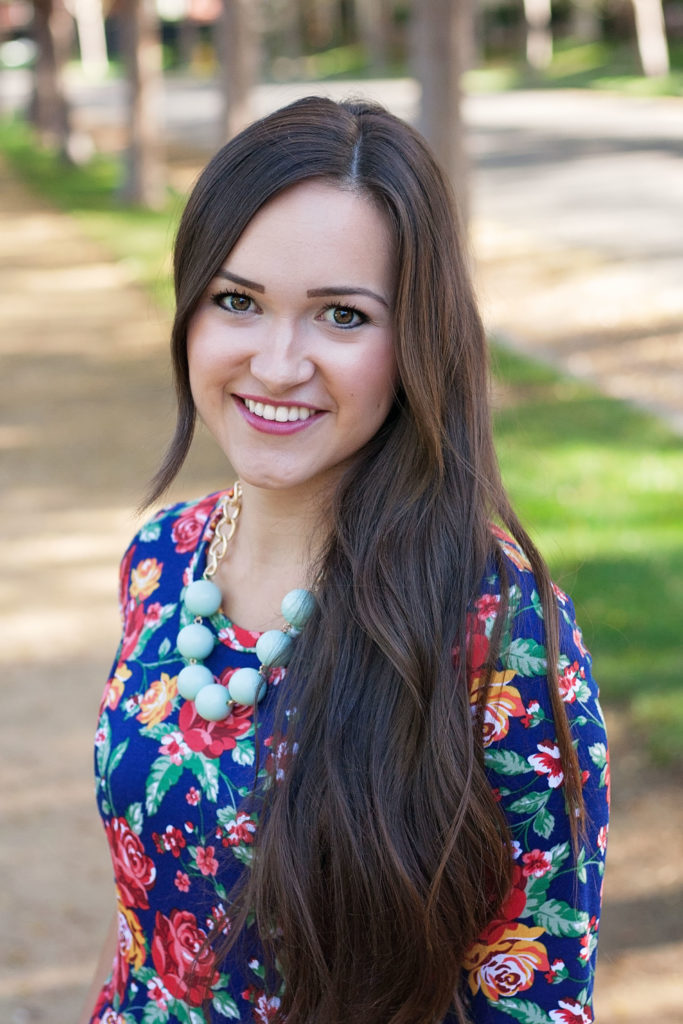 Oh did I mention pockets? Go ahead and add pockets to my list of things I'm currently obsessing over. As a mom on the go, pockets are a must, because my tiny humans always need me to hold something for them. Ya know, like their rock/insect/dirt/leaf/acorn collection...you mom's totally know what I mean, right? 😂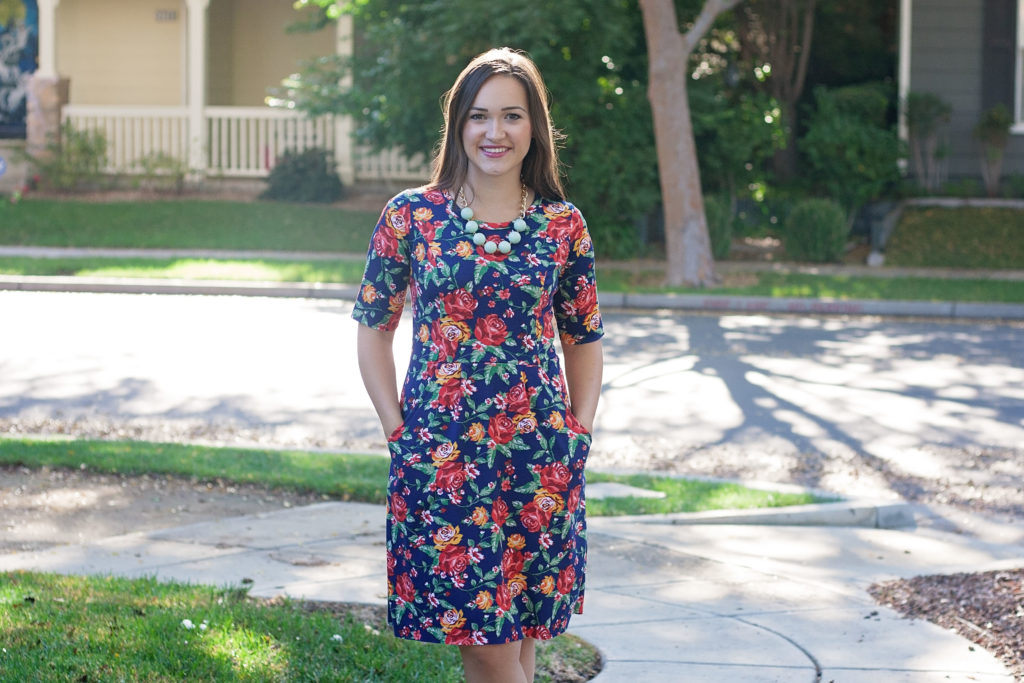 Next time I sew this pattern I might go down a size in the waist and hips. Since I cut this pattern out quite a few months ago I've lost some more baby weight and it's a tad bit big. Oh, and I can't wait to try the slim silhouette as well!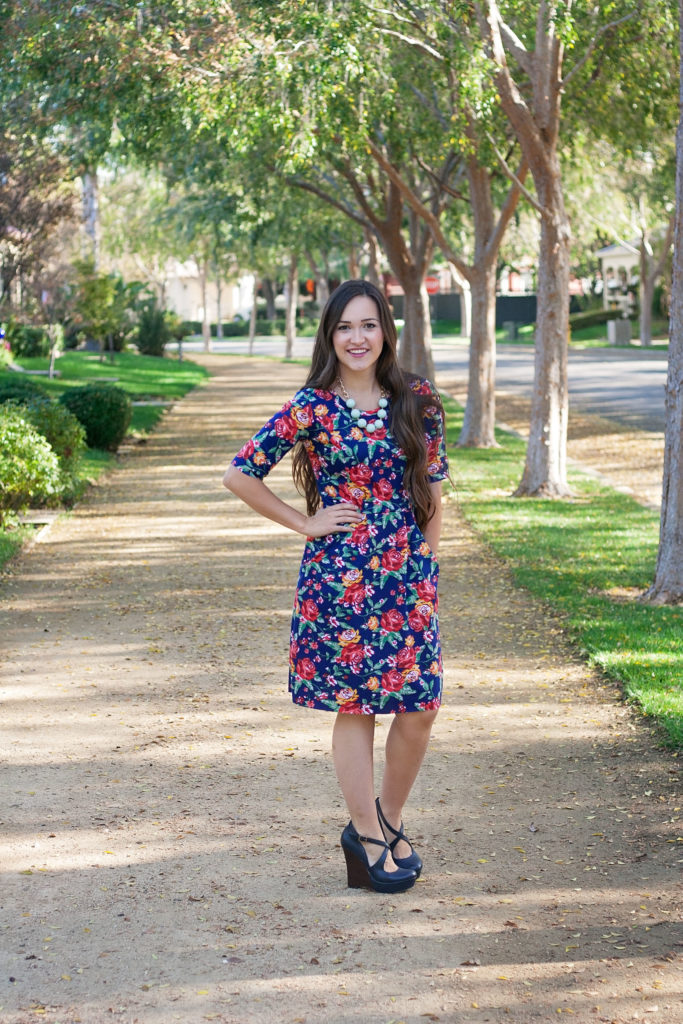 Do you need a little Charleston inspiration? Check out these amazing tester photos!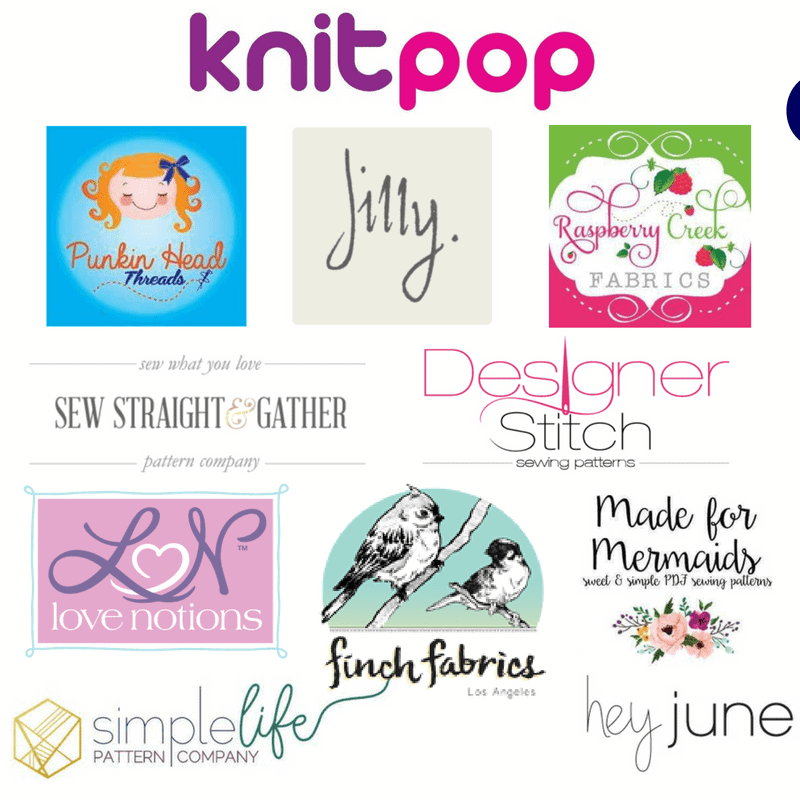 Now that I've kept you waiting, are you ready for the giveaway!?!
I have over $300 worth of pattern and fabric gift cards to give away from these amazing sponsors!
This blog post contains affiliate links, which means if you purchase something using a link, I receive a small commission.
SaveSave