BOO Kit Tutorial
This post has been compensated by Collective Bias, Inc. and its advertiser, MARS Incorporated. All opinions are mine alone. #BOOItForward #CollectiveBias
Halloween is one of my favorite holidays! Maybe it has something to do with the fact that my last name is Coffin (I'm pretty much obligated to enjoy Halloween with a name like that) or maybe it's all the candy!
My family started a fun tradition this year where we do some friendly neighborhood BOO'ing to get into the Halloween spirit. If you're not familiar with BOO'ing here's a quick rundown of how it works. BOO kits are a fun way to surprise an unexpecting friend with a card, candy and a cute container. The rules are that it has to be delivered secretly! Make sure to include the BOO card so your friends can BOO it forward as well. We are going to be "BOO"ing our neighbors!
Once I heard about this fun Halloween idea I decided what better way to add a personal touch to this gift than by sewing up a fun Halloween themed bag! I've made a simple Halloween bag tutorial that's the perfect size for this BOO kit! It's super easy to make and so much fun to personalize!
Create your own BOO Kit and BOO It Forward!
Interested in finding the MARS® Variety bag for your BOO Kit? Hover over the photo to click through to Walmart.com and buy it!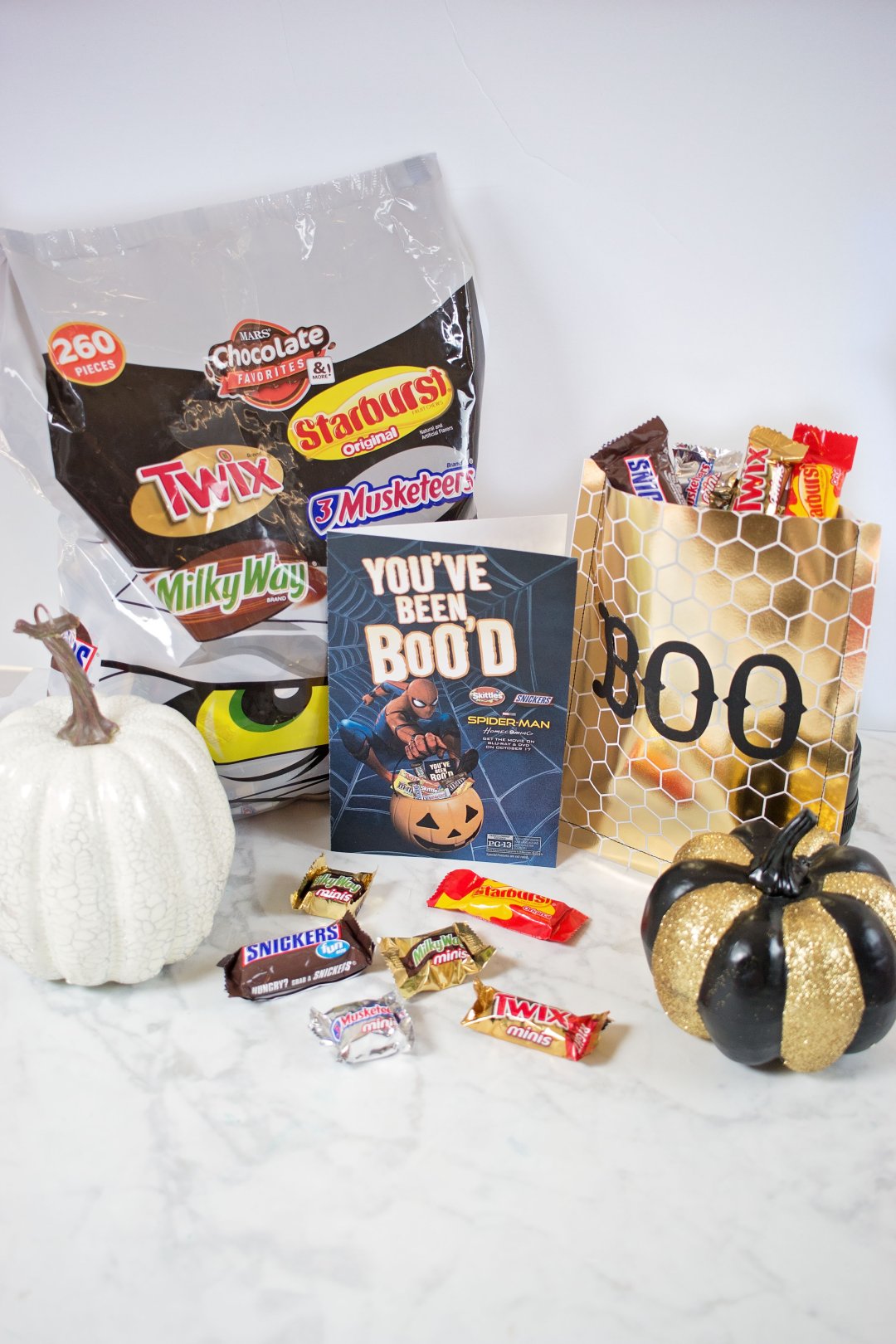 BOO Paper Bag Sewing Tutorial
Sewing Machine
Black Thread
Gold & White Cardstock Paper
Black Paper
Scissors or Cutting Machine
Let's get started!
Cut two pieces of cardstock paper 7" tall x 8.5" wide. I used this gold printed paper.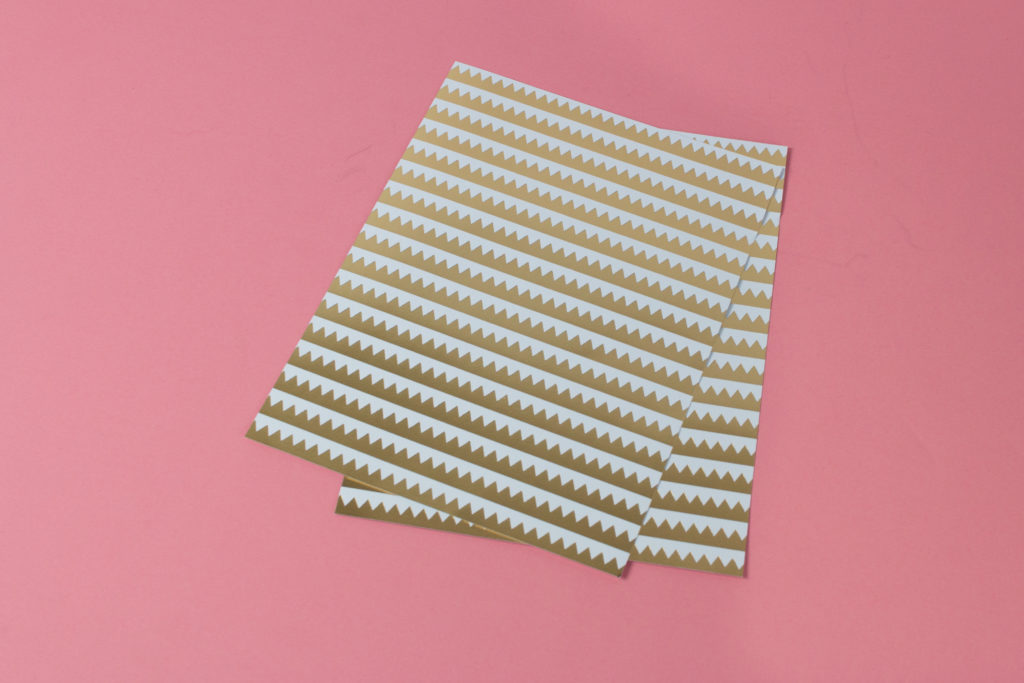 Using a cutting machine or scissors to cut out the word BOO in all caps from black cardstock paper.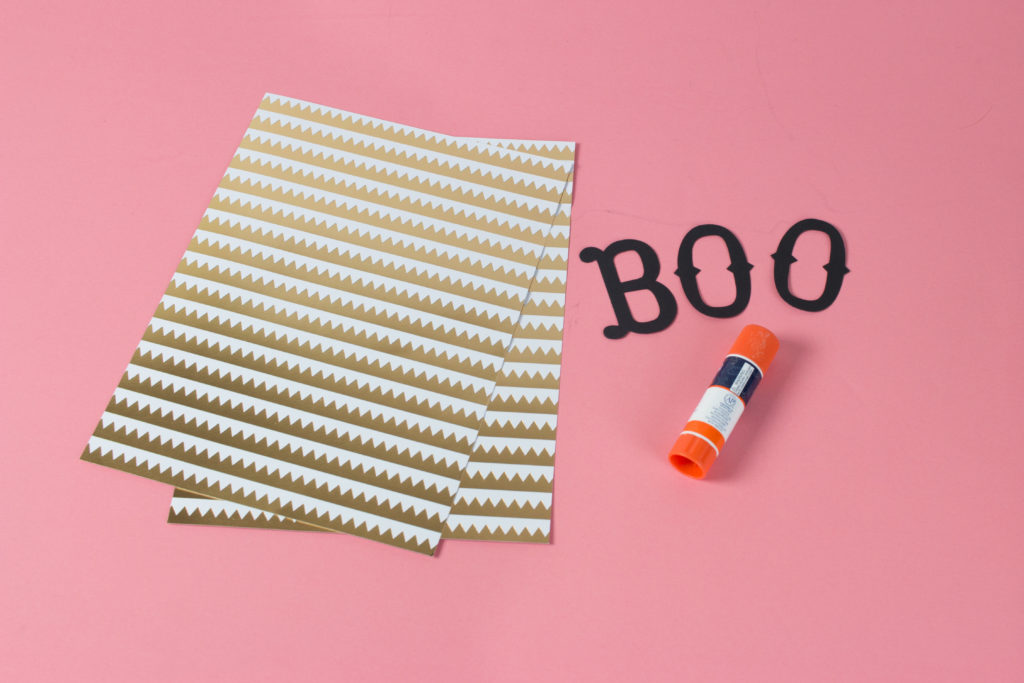 Glue the backs of the word BOO and apply it to the front of the paper making sure to center it.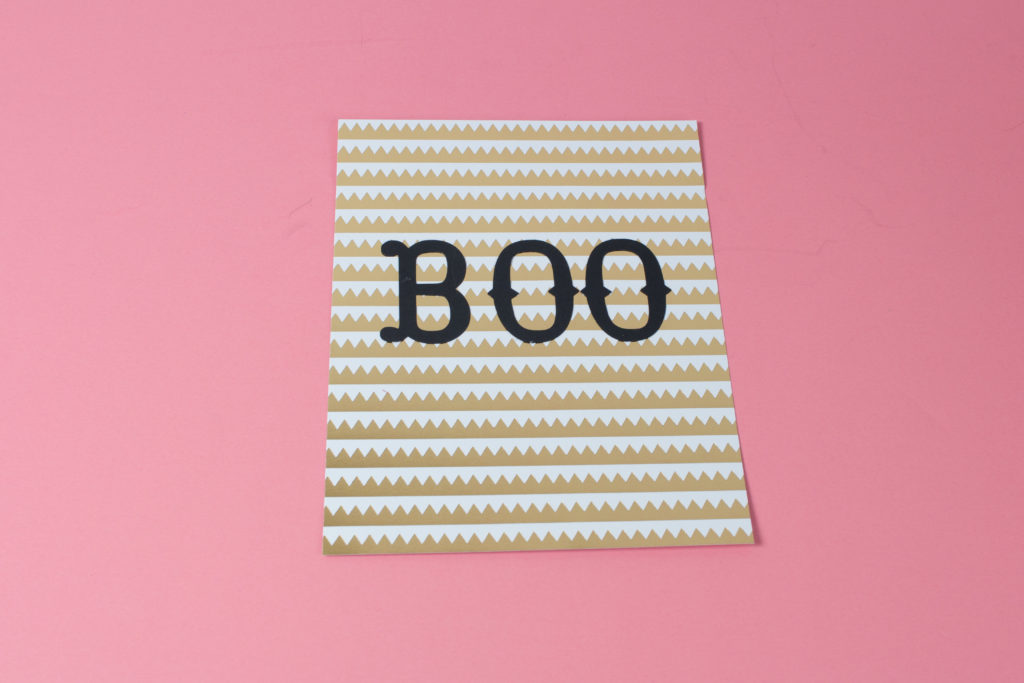 With wrong sides together place clips around the perimeter of the paper holding the two pieces of paper together.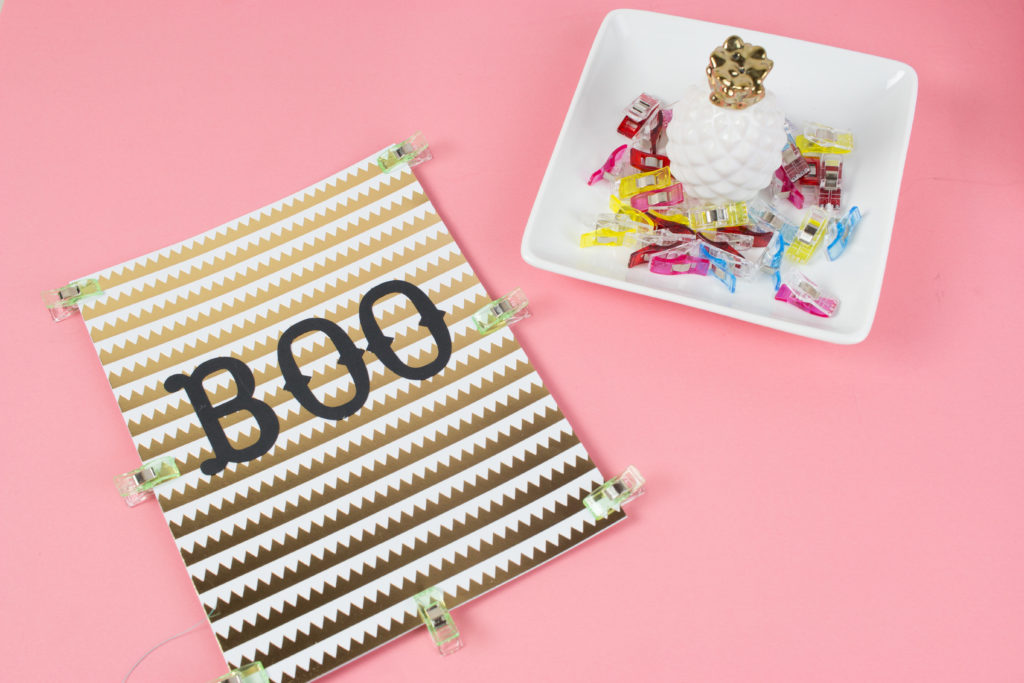 With a 3/8th's inch seam allowance stitch, the sides and bottom closed.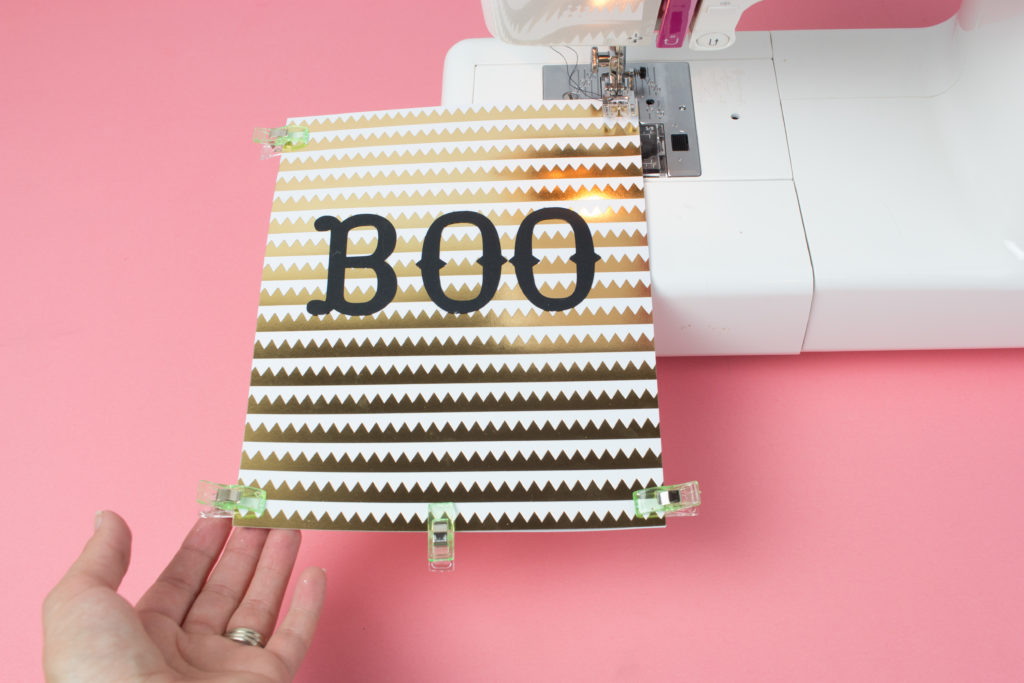 Lower the needle and raise the presser foot as you come to the corner for a nice sharp point.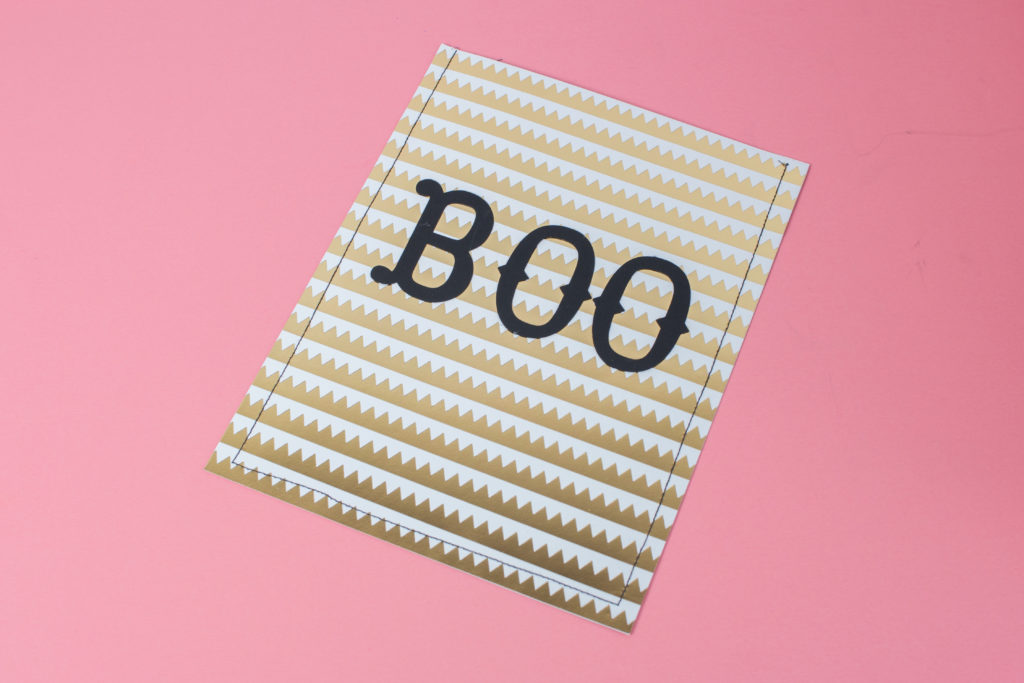 Place an American Greetings Card, BOO card and MARS® candy inside of the package.
Here's a picture of where the candy can be found.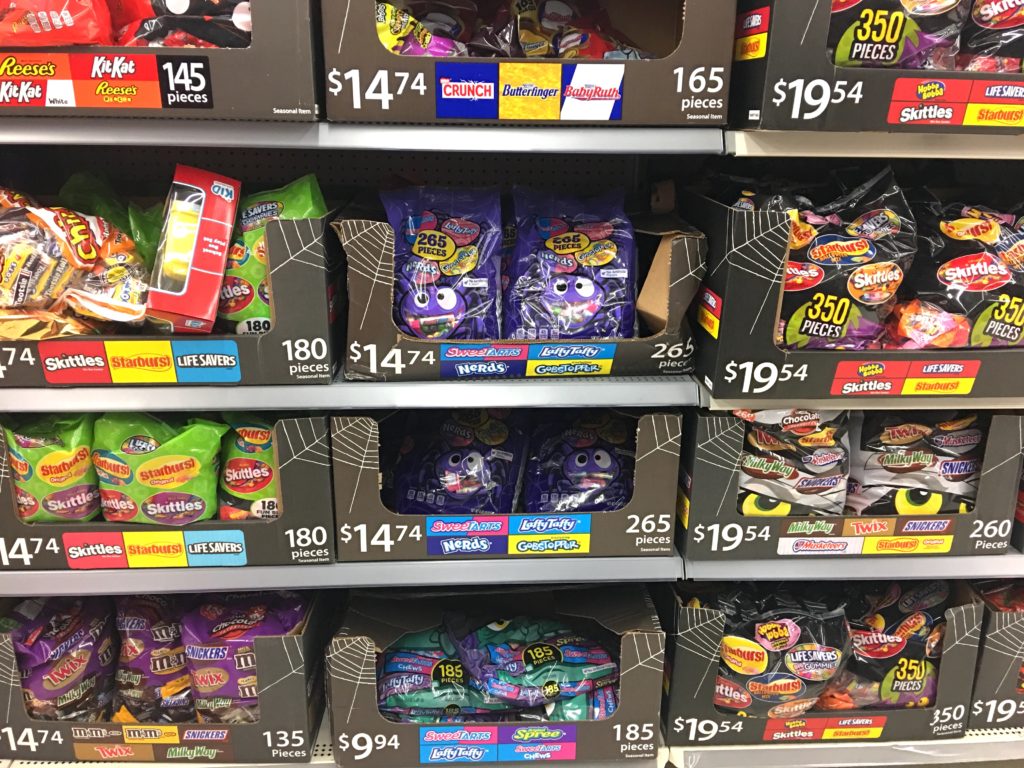 Deliver your BOO package to an unsuspecting neighbor or friend!
Wasn't that easy?!? You can use this simple tutorial year-round! It makes the perfect bag for any season!
You can invite the whole family to help you make these easy gift bags!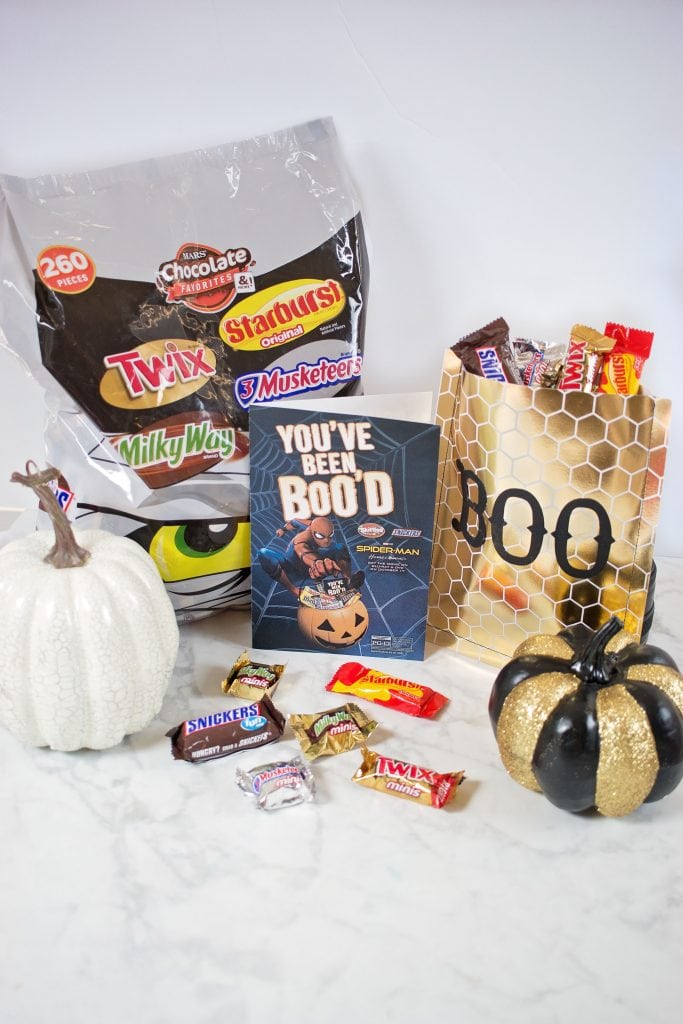 Run by Walmart to pick up your MARS® Halloween 'Mummy' Chocolate Bag, get the Spider-Man Homecoming DVD & Blu-Ray available on October 17th, print out some BOO cards and make a fun family night out of it!
American Greetings products were used in this post.
SaveSave
SaveSave
SaveSave
SaveSaveSaveSaveSaveSaveSaveSaveSaveSaveSaveSave
SaveSave
SaveSave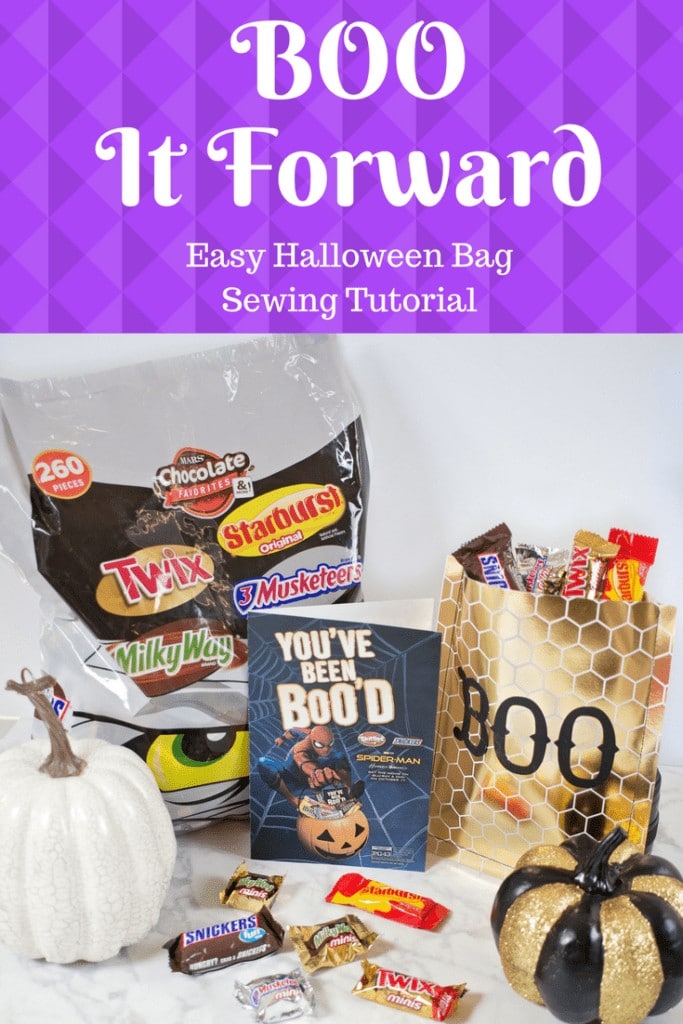 SaveSaveSaveSave