How To Make A Carseat Canopy, Nursing Cover, Cart Cover, Highchair Cover, Changing Mat, Baby Carrier Cover & Infinity Scarf Tutorial with Spoonflower Fabric
One of the essential items for a new mother is an infant car seat canopy!  It keeps the cold away from your sweet little one and also germ-covered hands of strangers who always seem to want to touch your baby!
When I had my first baby, car seat canopy's were made of quilting cotton and weren't practical for any other use besides covering a car seat. Once I saw the new and improved knit car seat covers I knew I needed to sew some up and of course share the tutorial with my readers!
Not only is this a car seat cover pattern, it's also a nursing cover pattern, a highchair cover pattern, a shopping cart cover pattern, a changing mat and an infinity scarf pattern. You can even wear it over your baby carrier to keep your baby nice and warm. This cover makes for the perfect baby shower gift for a new mother! I've already sewn up a few!
  I teamed up with my favorite custom fabric company 
Spoonflower
 for this tutorial! I wanted to create a modern car seat cover with a custom printed fabric that was totally on trend. Isn't this watercolor floral gorgeous? The designer
Laura Pol
has the cutest designs in her shop!  I've linked to some other great Spoonflower prints at the bottom of this post that I'm totally swooning over! Did I mention there's even a
discount
code?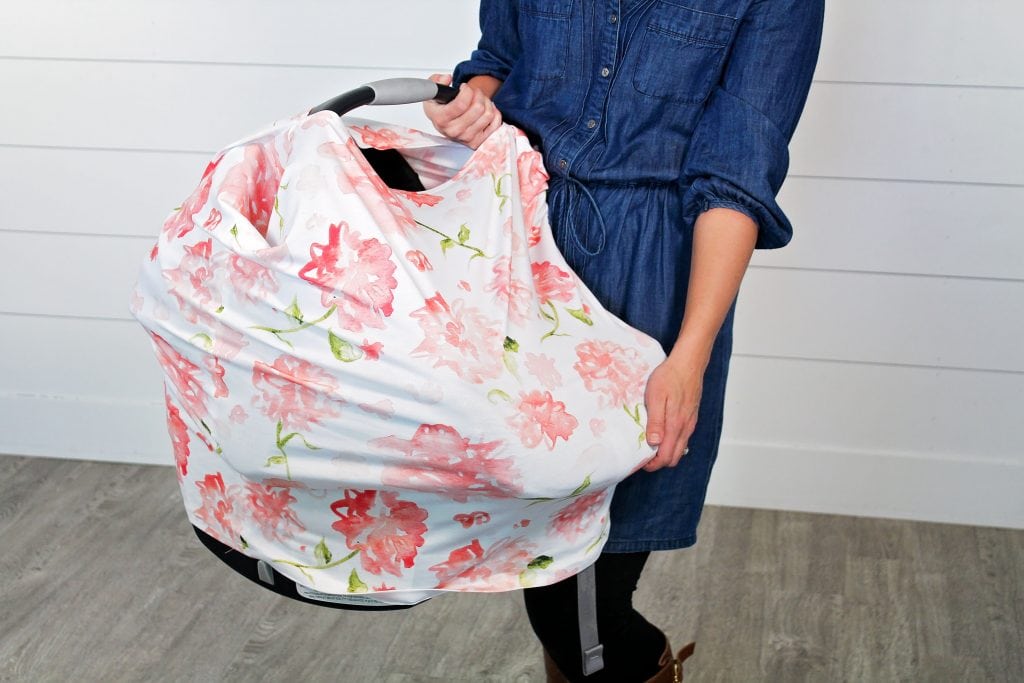 If you aren't familiar with how Spoonflower works here's a quick rundown of the process. Spoonflower is a custom printing service. You begin by selecting the design that you would like to use. Designs are uploaded to Spoonflower by independent designers which means you have a wide variety of designs to chose from to perfectly fit your needs (the neat part is that indie artists earn a commission on every sale). Next, you'll choose a product for custom printing. You can select from fabric, wallpaper or gift wrap. They have a wide variety of different fabrics to meet all of your needs. You can choose to print as little or as much fabric as you need. Spoonflower's digital print process uses water-based pigment inks and dyes, with very little waste.
Isn't that a neat process? You can check out all of my favorite designs
here
.
Carseat Canopy Cover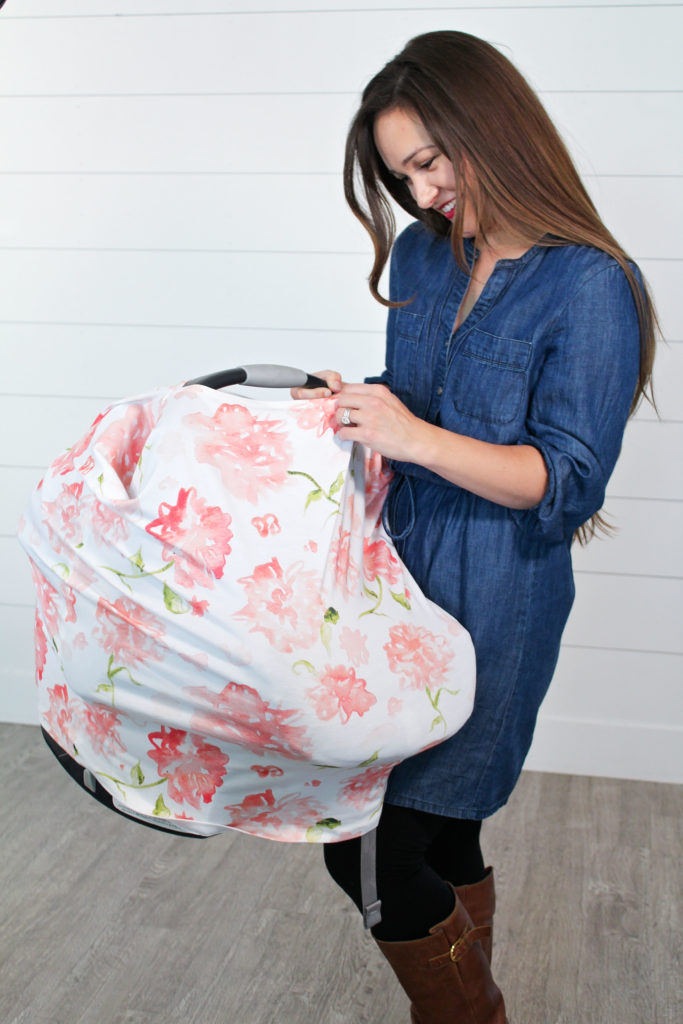 Nursing Cover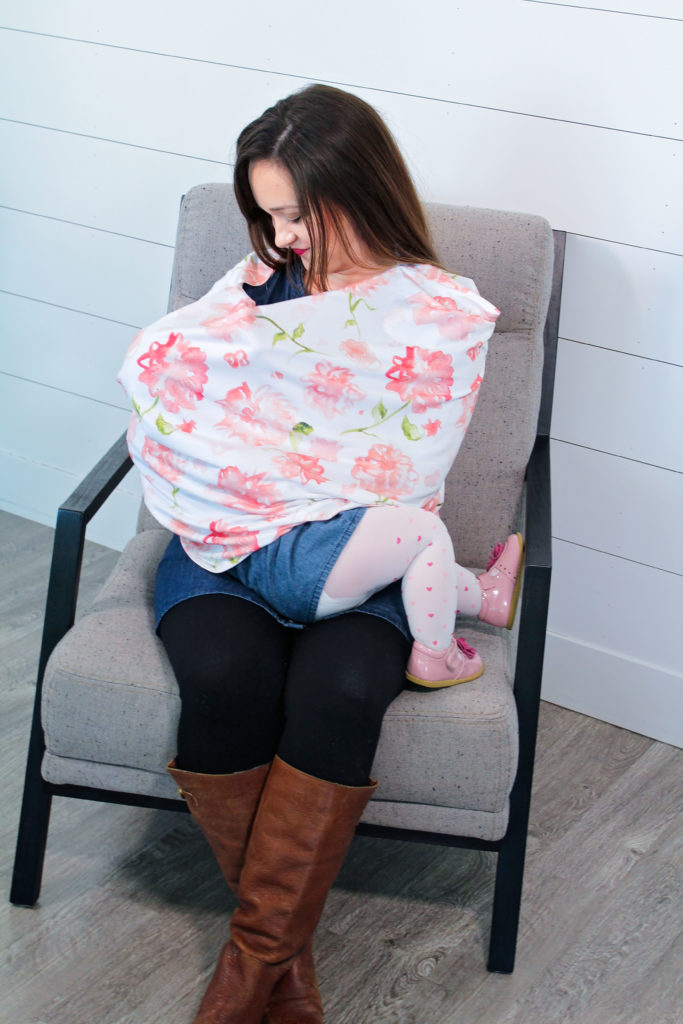 High Chair Cover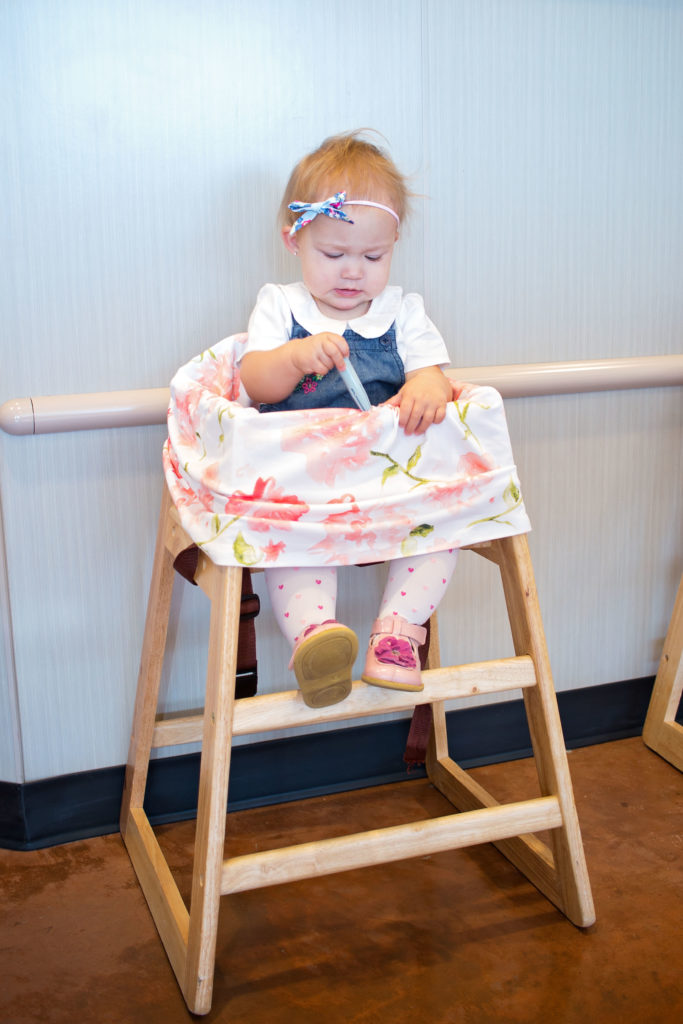 Infinity Scarf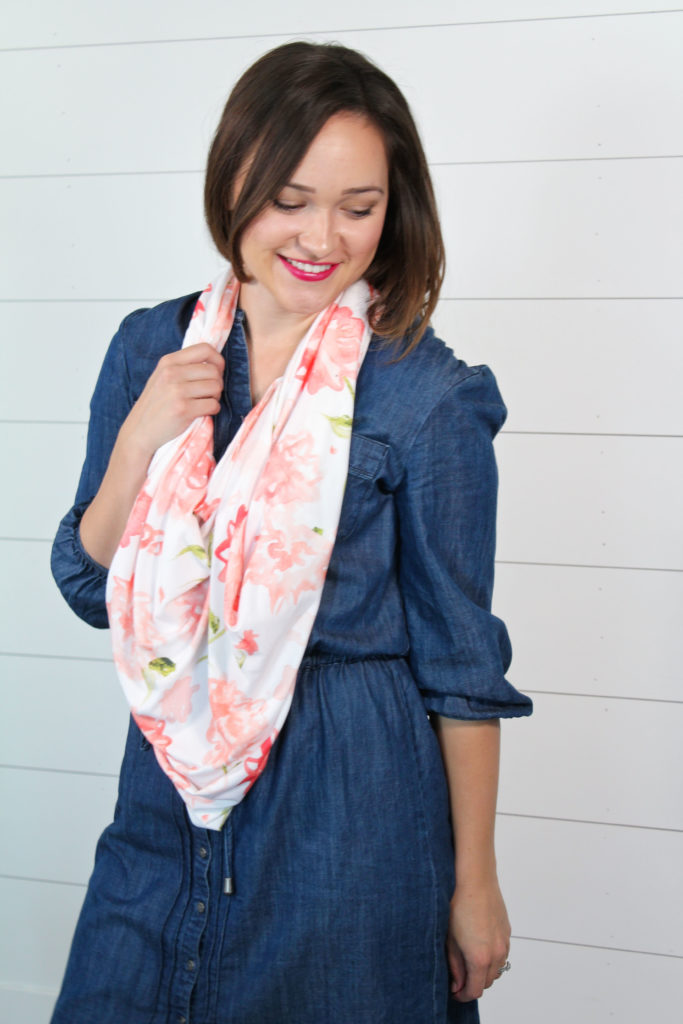 Changing Mat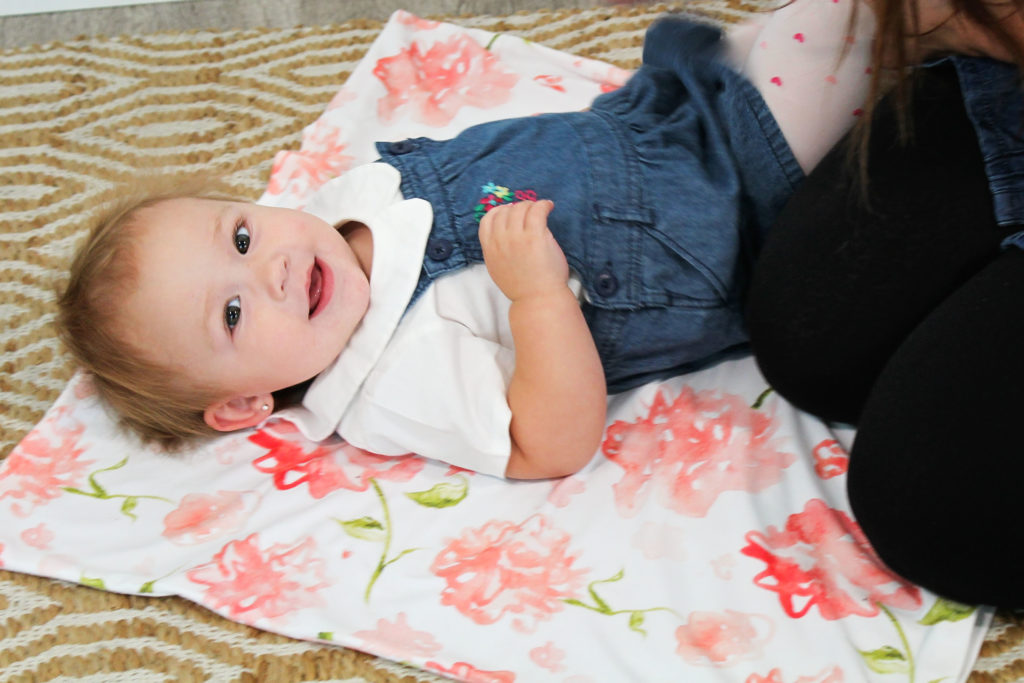 Cart Cover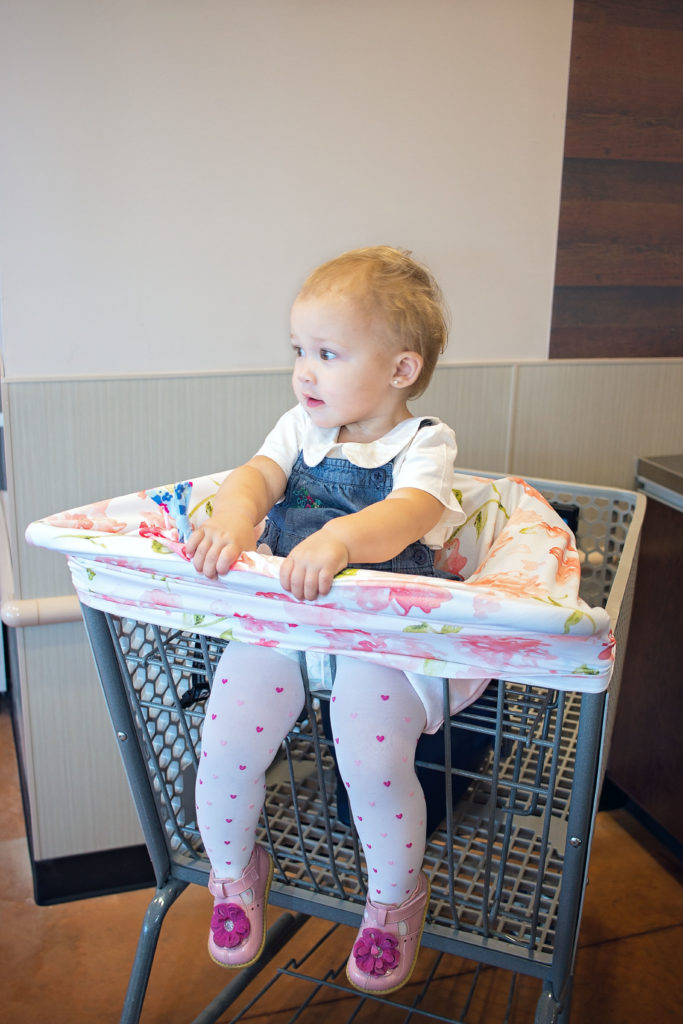 Baby Carrier Cover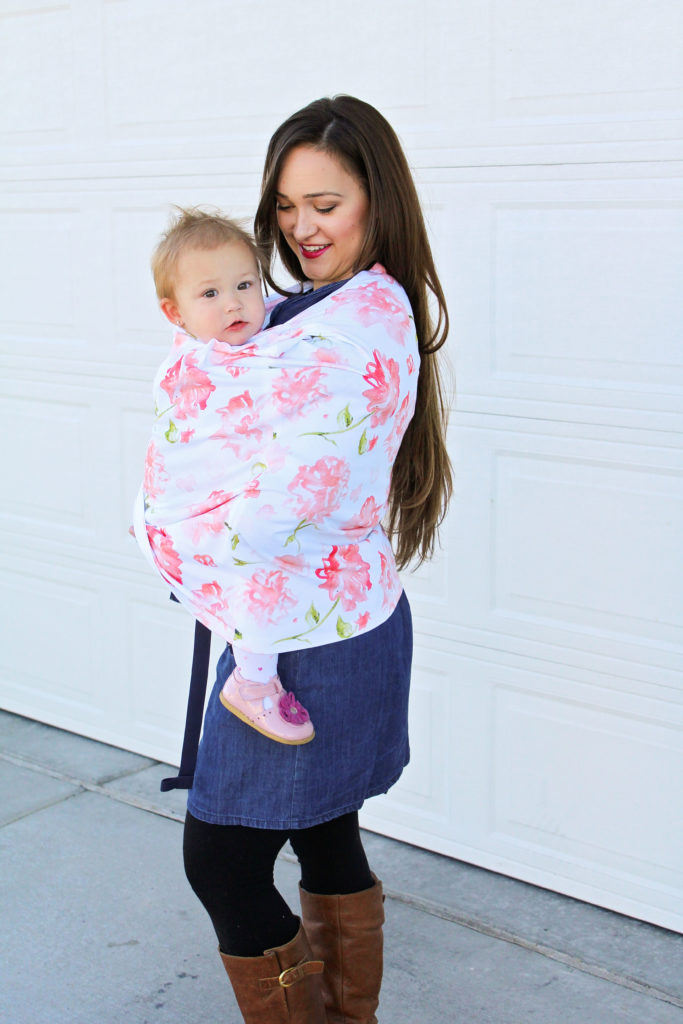 First things first, you'll need a fabric that has an adequate amount of stretch. Look for a knit fabric with at least 50% stretch and one that has spandex or lycra in it to help with recovery. The Modern Jersey Knit from Spoonflower is perfect for this tutorial! It's a blend of Polyester and Spandex so it holds its shape really well.
Spoonflower's
Cotton Spandex Jersey would also be a great choice!
Supplies
1 Spool Coordinating Thread
Iron
Sewing Machine
Cut two 27″ x 27″ squares. You may have a little bit of the selvage in your cut but as long as it's less than 1/2 inch it will be turned under or caught in the seam allowance.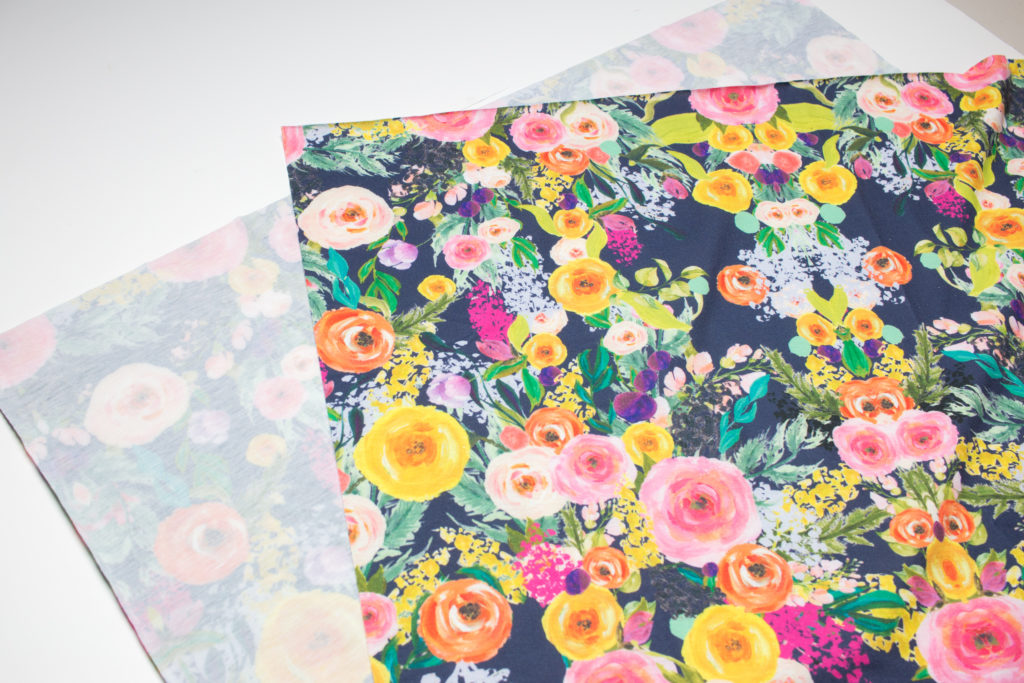 Place the squares right sides together with the greatest stretch going crosswise.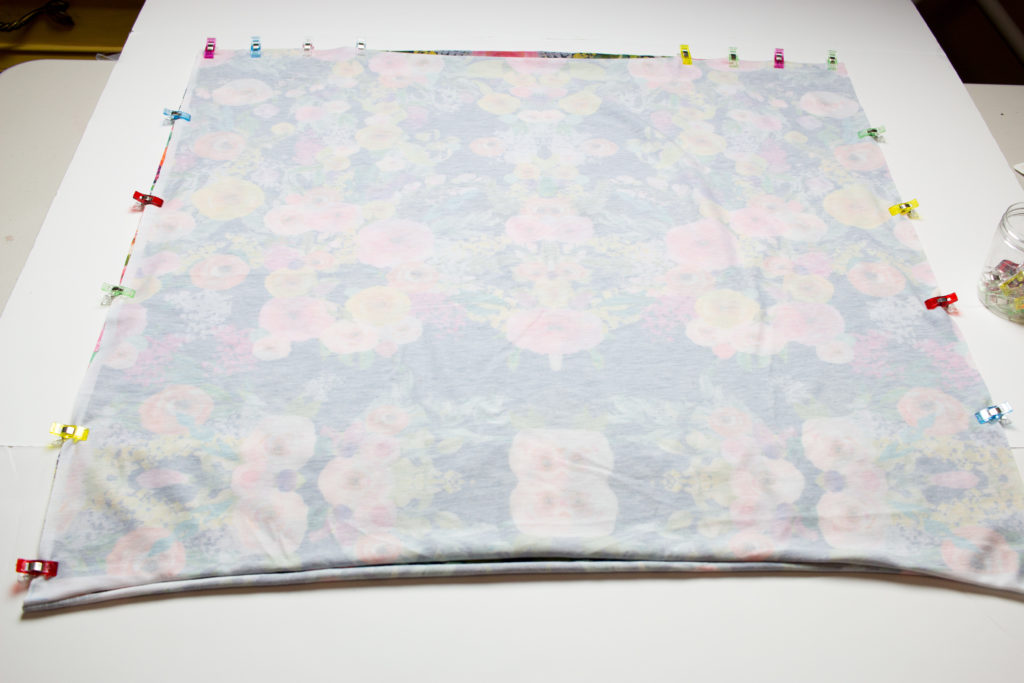 Begin sewing from the bottom left-hand side using a 1/2 inch seam allowance and a stretch stitch. Sew up the left side until you are 1/2 inch from the top. Put the needle in the down position, lift the presser foot and rotate the fabric. Stitch the top of the cover leaving a 14 inch opening in the middle. Repeat the same process on the right-hand side.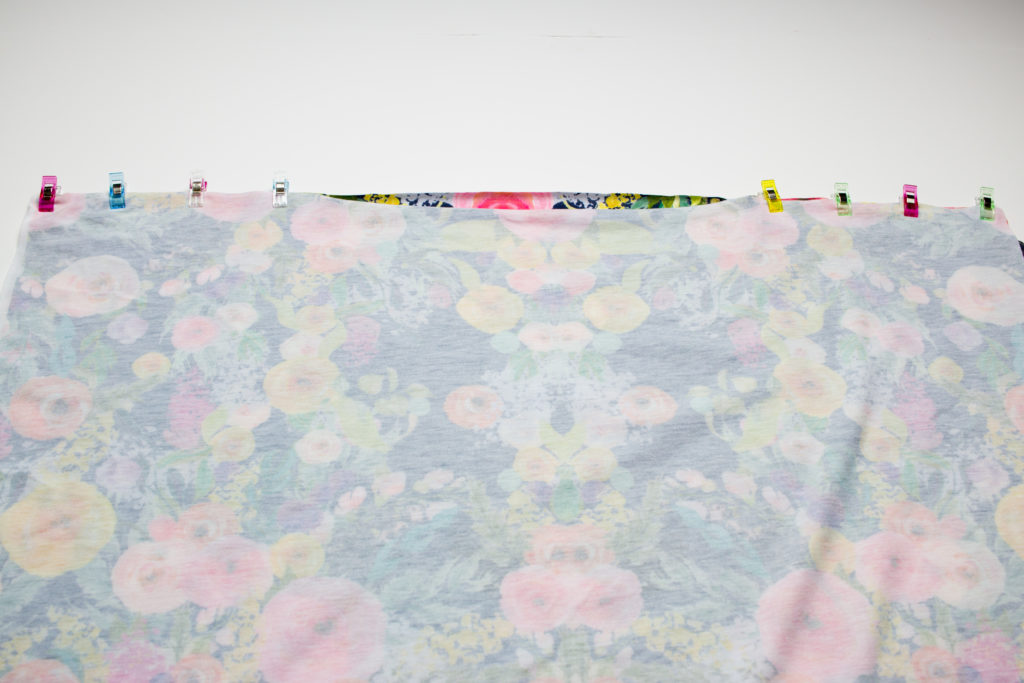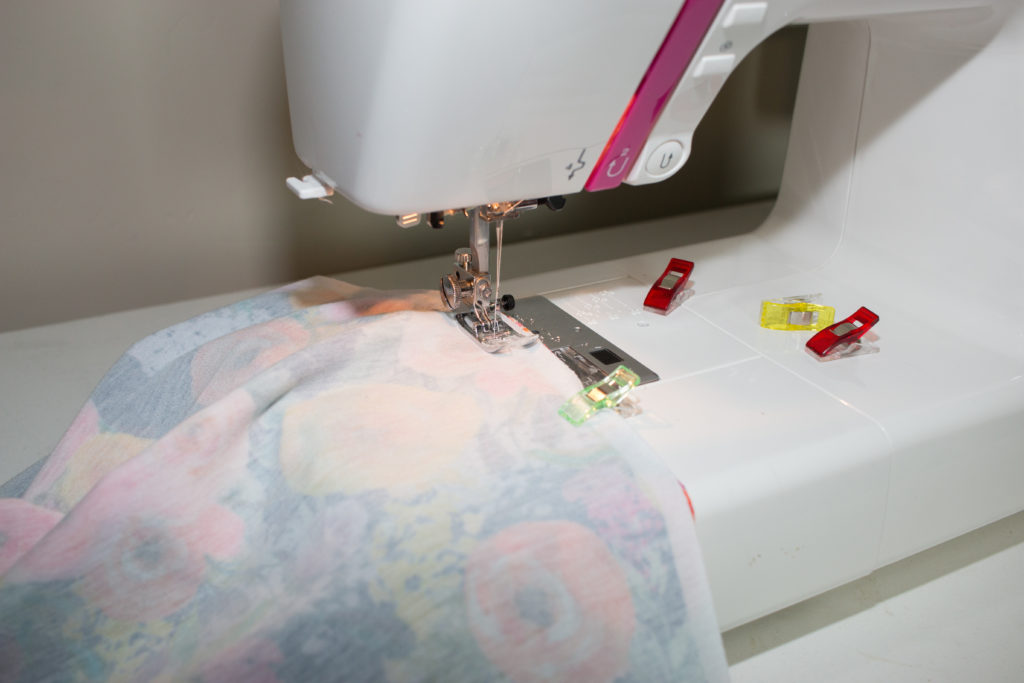 Press the seam allowance along the top of the cover down. Apply Soft Stretch Lite to the unsewn portion. This will help to stabilize the hem and add extra support so it doesn't become stretched out from repeated use.
Topstitch around the opening at the top using a stretch stitch.  Once you reach the end of the unsewn portion lower the needle, lift the foot and rotate the fabric to get clean straight lines.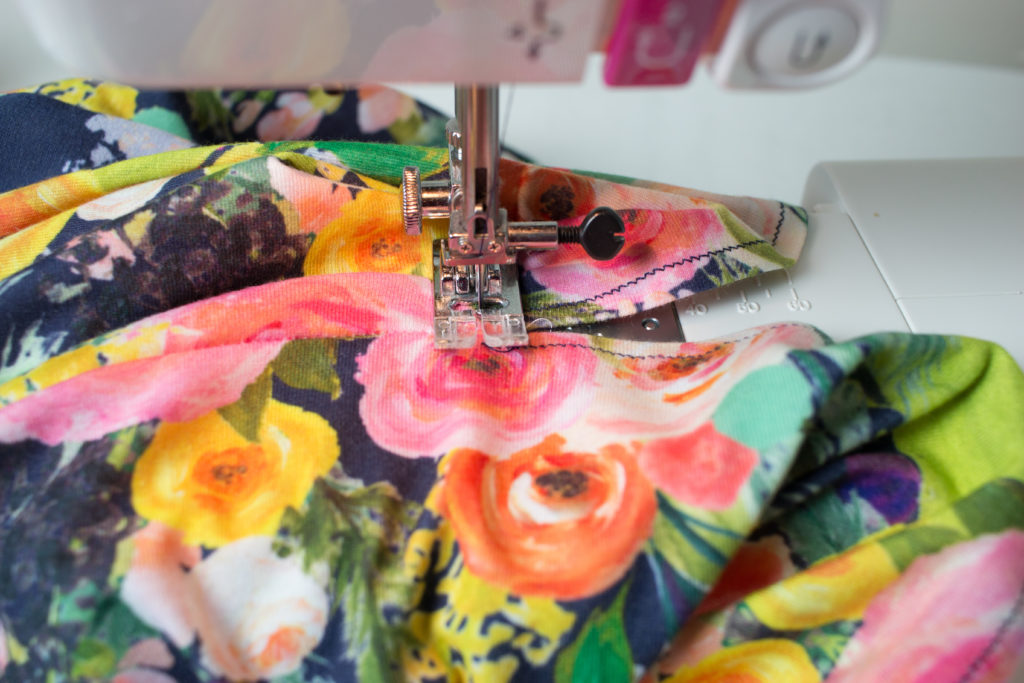 Keep the cover inside out and apply Thermoweb Soft Stretch Lite to the hem.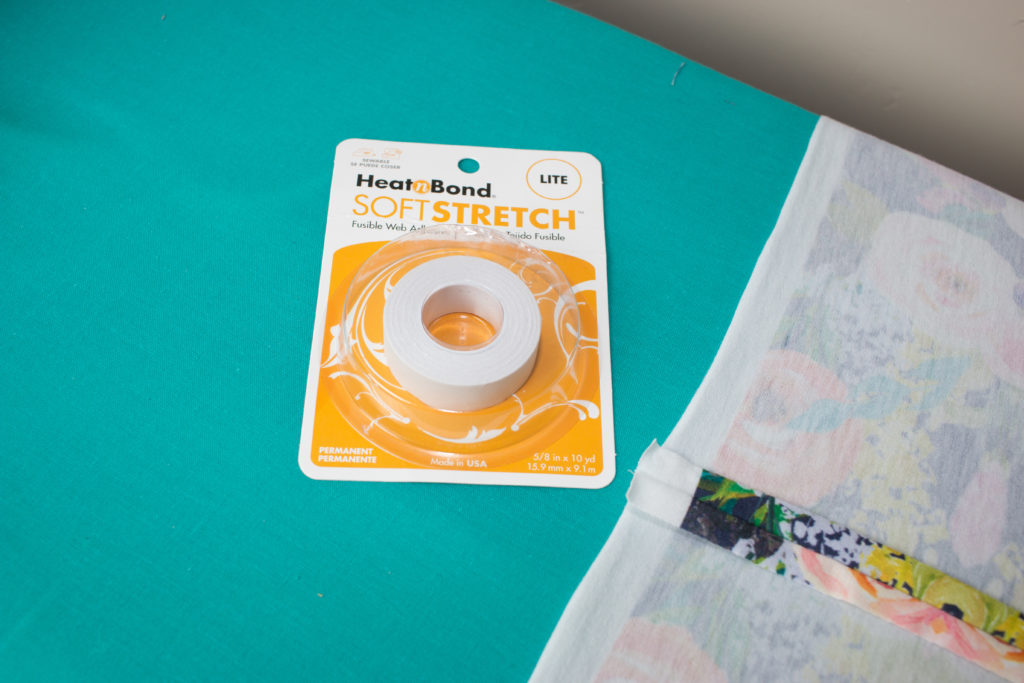 Apply the Soft Stretch to the wrong side of the hem. Iron the entire hem, let it cool and then peel back the paper liner.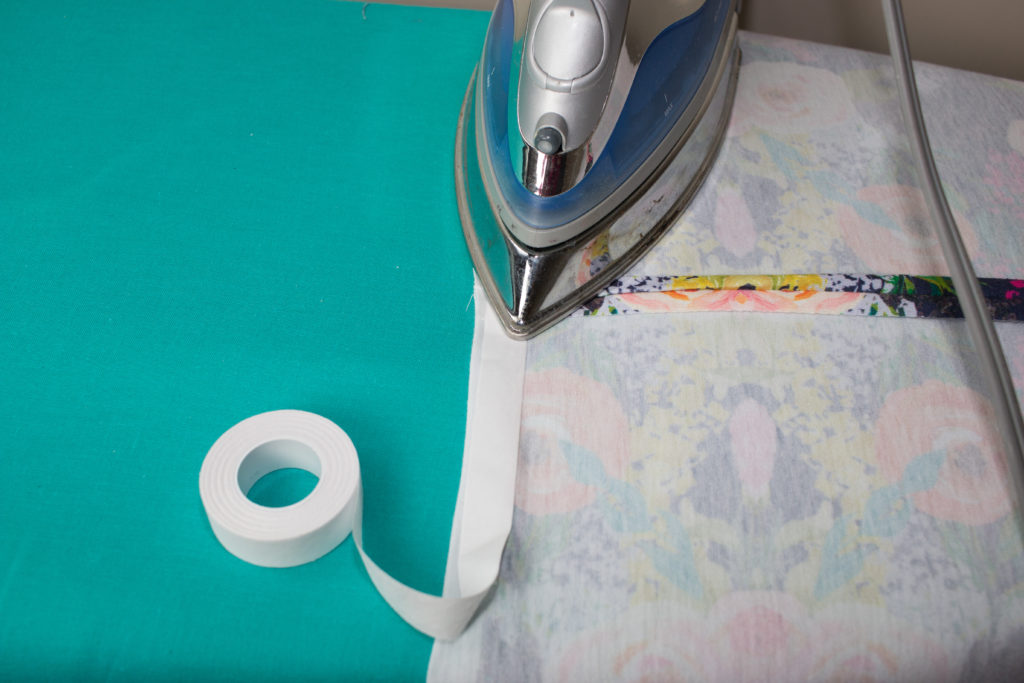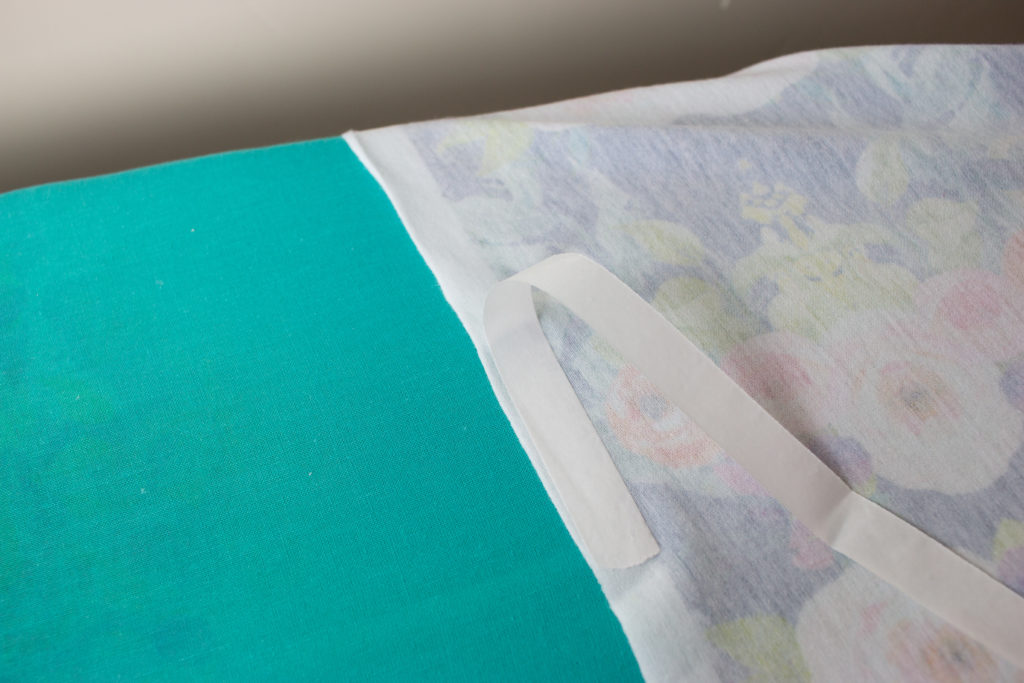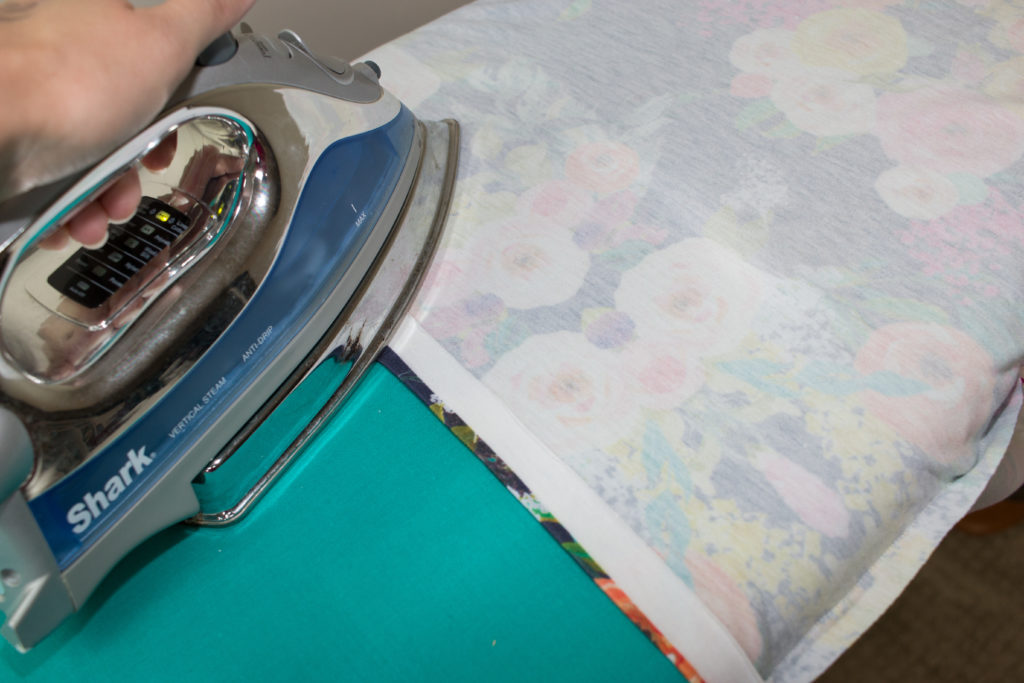 Fold the hem up and iron the entire hem once again.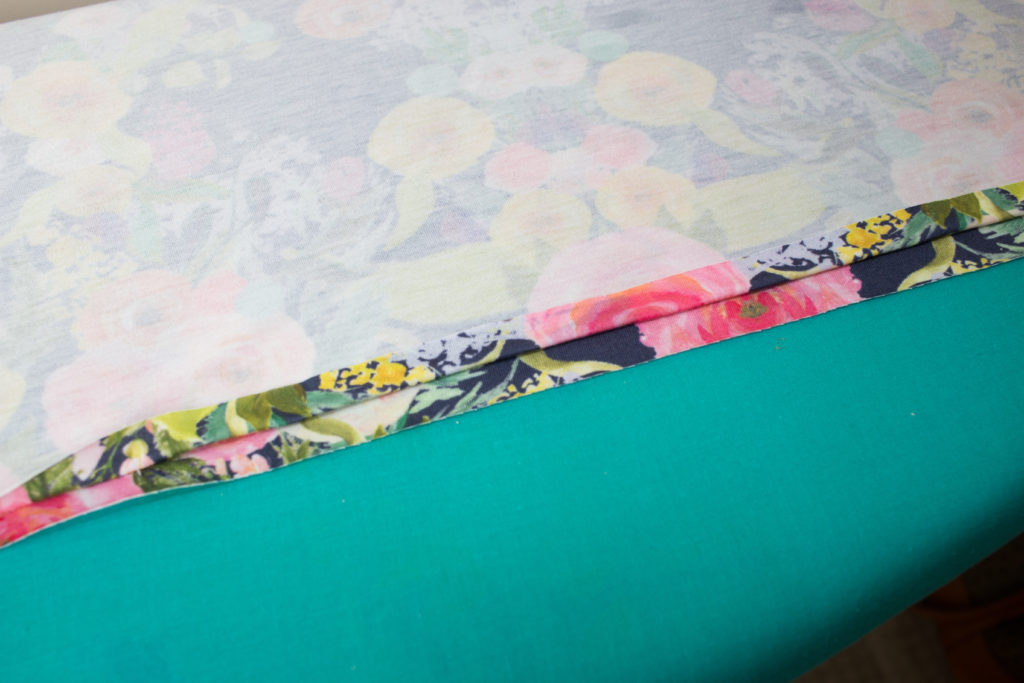 Using a stretch stitch sew around the entire hem of the car seat cover.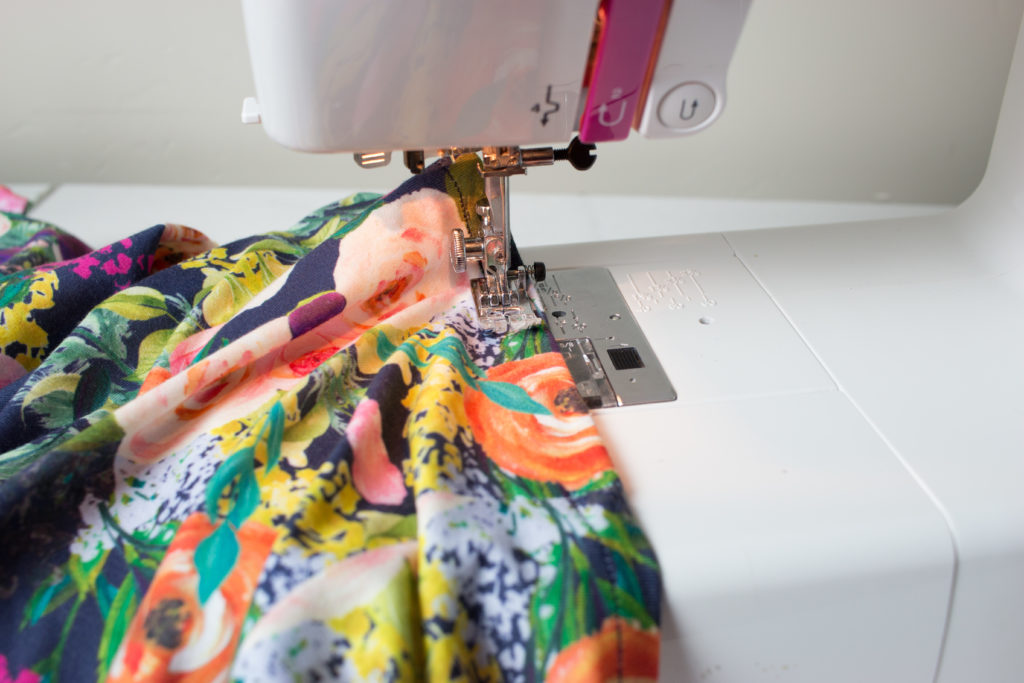 Press all seams.
Wasn't that easy?!?
Here are a few of my favorite Spoonflower prints. Click on the photo to be taken to the listing. Obviously, I have a thing for florals!
You can use the code Sweet10 for 10% off your next order of fabric, wallpaper and gift wrap until November 16.
Looking for even more baby tutorials? Check out AllFreeSewing.com 
SaveSave
SaveSave
SaveSave
SaveSave
SaveSaveSaveSaveSaveSaveSaveSaveSaveSave
SaveSave
SaveSave
SaveSave
SaveSave
SaveSave
SaveSave
SaveSave
SaveSave