If you're feeling limited by the capabilities of Silhouette Studio, learn why it may be time to delve into Inkscape or Adobe Illustrator!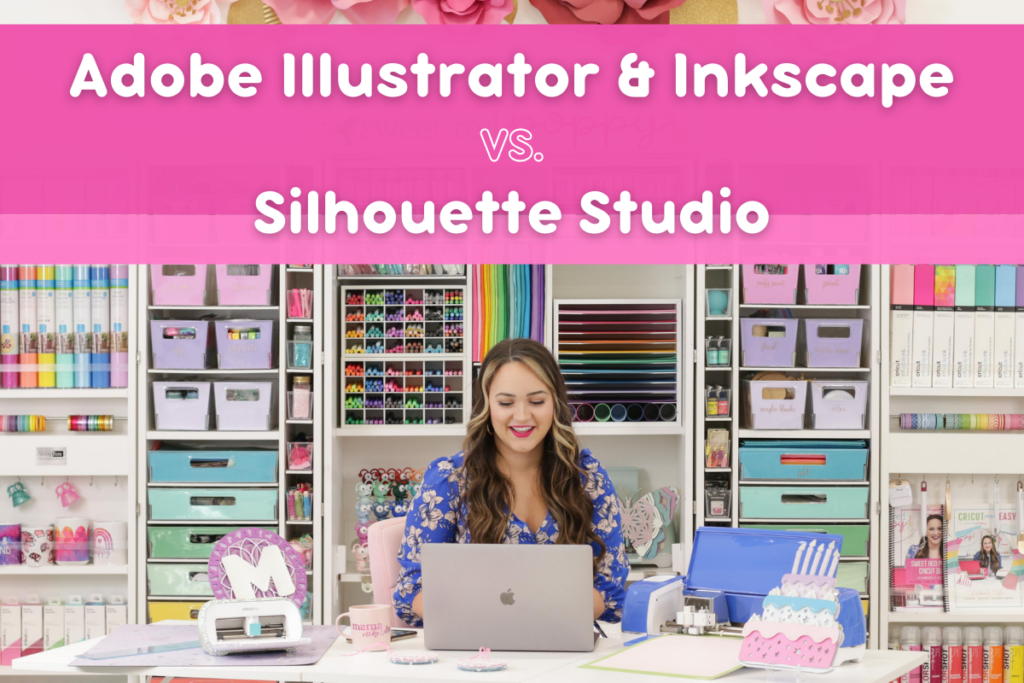 If you have a Silhouette cutting machine, you have access to Silhouette Studio, its own design program.
This program allows you to do a lot, but the Basic Edition still lacks much of the capabilities offered by Inkscape or Adobe Illustrator.
A vector graphic software, like Inkscape and Adobe Illustrator, allows for much greater design opportunities for crafters looking to take the next step!
Why Should I Invest in Inkscape or Adobe Illustrator When I Can Already Design in Silhouette Studio?
Silhouette Studio offers four different software versions. The Basic Edition, which comes free with your purchase of a machine, is the most limited. The three other versions; Designer, Designer Plus, and Business Edition, all offer more capabilities but at a price.
Crafters are quite limited with the Basic Edition when it comes to designing.
The Designer Edition offers more features, including the ability to import your SVG and PDF Files.
If you're wanting to create and design your own cut files for your Silhouette Machine, Silhouette Studio Designer Edition coupled with Adobe Illustrator or Inkscape will allow you to push the limits!
I'll explain why a vector graphic software is really worth the investment for your crafting dreams.
Looking for more information on Adobe Illustrator and Inkscape? See how it compares to Cricut Design Space here.
Find Out What You Need to Know to Design Your Own Files in Adobe Illustrator or Inkscape Here.
Creating Custom Cut Files with Inkscape or Adobe Illustrator
While Silhouette Studio provides thousands of projects including SVGs and fonts, there are crafters asking every day how to convert an image to an SVG, personalize a cut file, or create their very own design.
Silhouette Studio's Basic Edition only includes limited tools. The editing tools you will find in Adobe Illustrator go beyond the simple text cut file.
Inkscape and Adobe Illustrator enable you to design complex designs like 3D boxes, multi-layered designs, print then cut designs for projects like DIY stickers, patterns used for digital or custom paper, and so much more.
Once you know how to create your own custom cut files, you will feel empowered to create exactly what you are envisioning. It is so satisfying to simply create as opposed to finding, and often paying for, existing designs.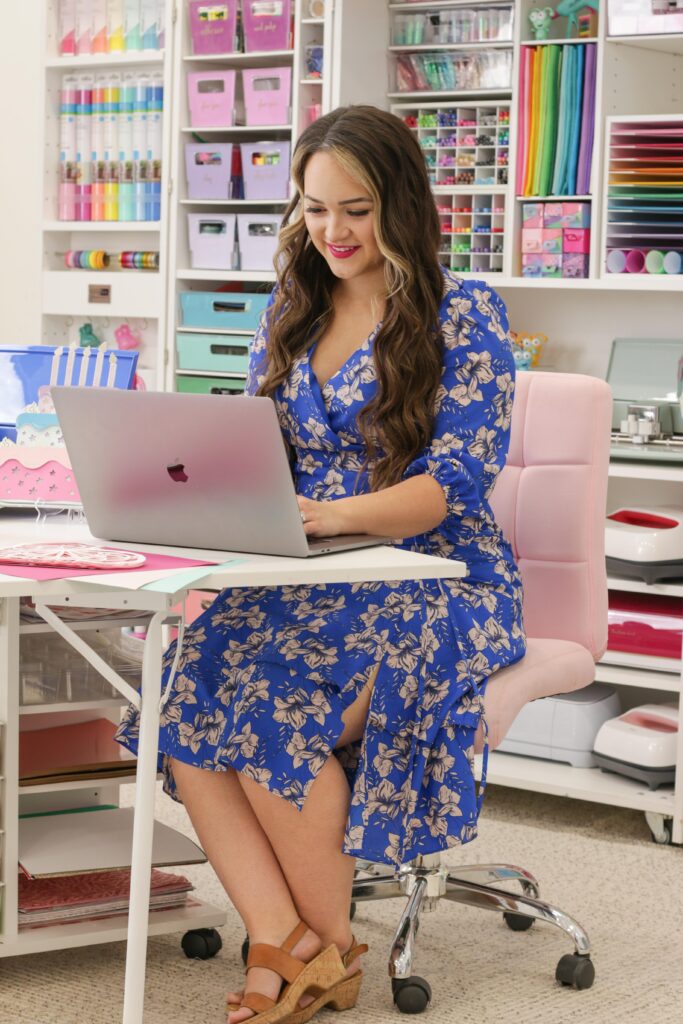 Powerful Editing Capability
Perhaps you see a design you like but want it to say something a bit different or use a different font or illustration. Maybe you're tired of spending so much time and money finding the perfect design for your next project.
With Adobe Illustrator or Inkscape, you can edit existing SVGs to fit your exact needs.
A vector graphic software allows you to take your creativity and bring it to life in so many more ways.
Superior Speed and Efficiency
Adobe Illustrator and Inkscape are built to be efficient and allow you to save time by creating shortcuts. They are significantly faster than Silhouette Studio, enabling you to create more in less time. Always a win in my book!
Increased Design Capabilities
Adobe Illustrator and Inkscape are regularly improving and updating their software, ensuring you always have the best version. Silhouette Studio has 3 additional versions of their software aside from the basic free version. These offer varying features and capabilities for differing prices. With Inkscape or Adobe Illustrator, you get all the bells and whistles upfront.
After learning how to design cut files for your cutting machine you'll want to up your game and start designing even more. The tools and features in Inkscape and Adobe Illustrator unlock endless possibilities for creating!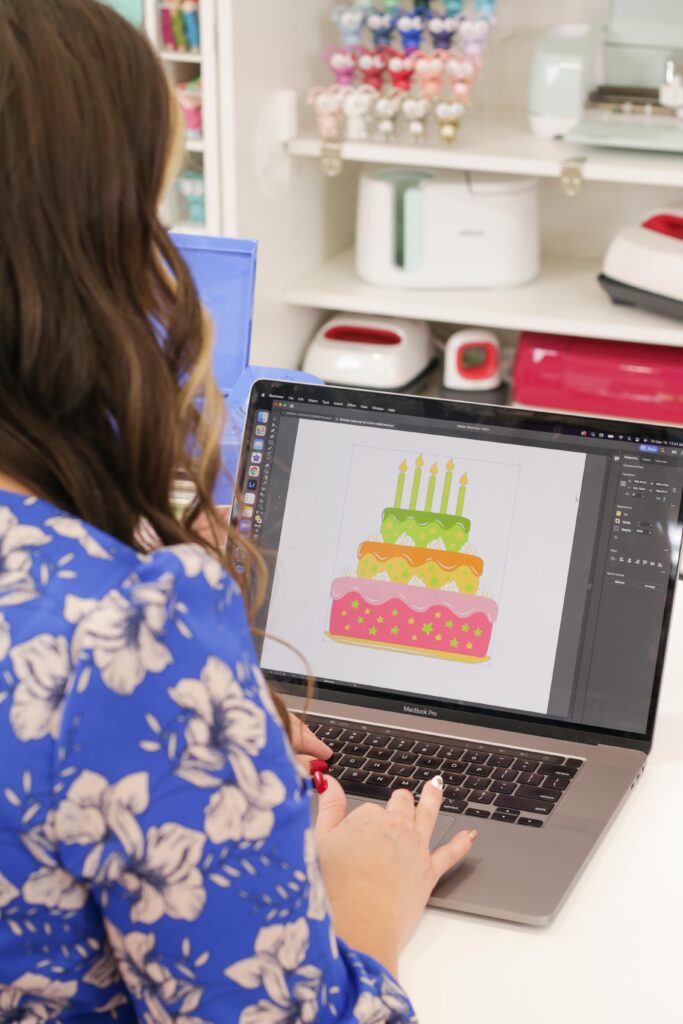 What Can I Design in Inkscape or Adobe Illustrator?
Here are some of the top items you can design using Inkscape or Adobe Illustrator:
Digital invitations for Birthdays, Weddings, Baby Showers
Announcements for New Baby Arrivals, Graduations, New Home Address
Digital Calendars/Planners/Journals - Customize with the exact color palette and design to help you organize your life.
Patterns - Can be used to create your own digital paper, custom vinyl or fabrics.
Printables - These can be used for home decor, kids activities and more.
Fonts - Turn your handwriting into a custom font to sell or design with. Check out our favorite fonts and tips for letting HERE!
Brand Assets such as logo, social media templates, and more.
Inkscape and Adobe Illustrator give you the ability to create your very own custom designs from start to finish, in addition to saving you time and money. And best of all, this allows you to spend more time doing what you love, like crafting!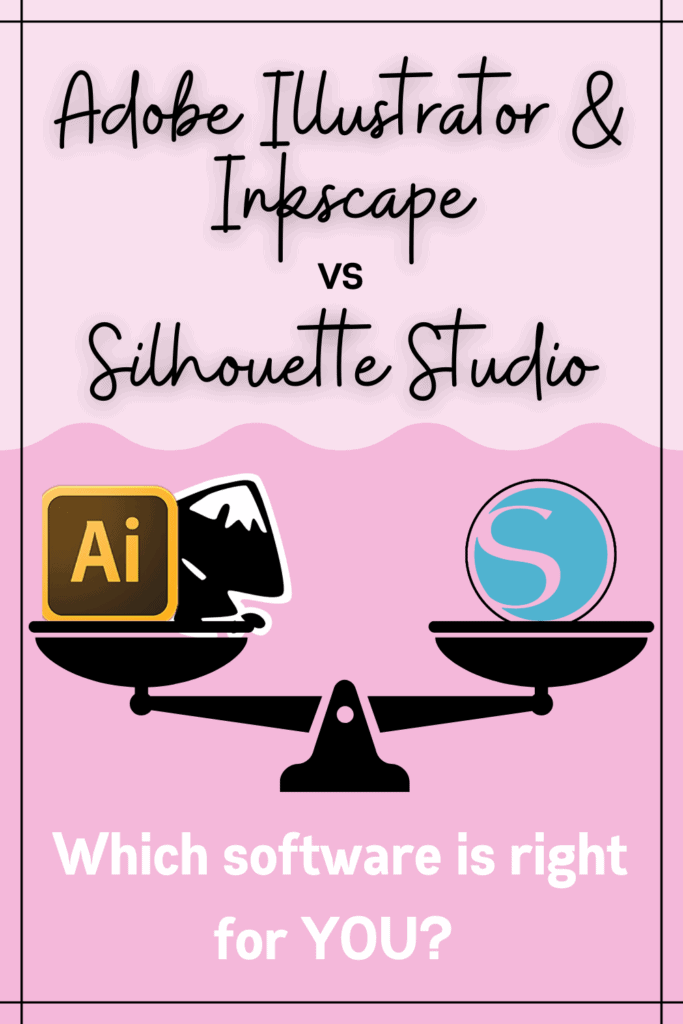 Want to Design Your Own Cut Files?
Whether you just started crafting or begin creating your own cut files, I'm here to help.
In my new SVG Design School (which will be launching soon) I teach you everything you need to know to design your own cut files.
Starting from the basics, I cover editing, text, colors, saving your design, and so much more.
Throughout the course, I'm including a variety of class projects. These projects are designed to put into practice the skills you'll learn in the course.
I've found that the best way to really learn how to design is to do it yourself.