Learn How to Create a Ribbon Garland, Gift Bow Wreath, and Button and Bead Christmas Cone Trees.
There's nothing I love quite as much as a quick and easy Christmas craft!
Today, I'm sharing three different crafts that are perfect for decorating for Christmas, and the best part is they are all budget-friendly!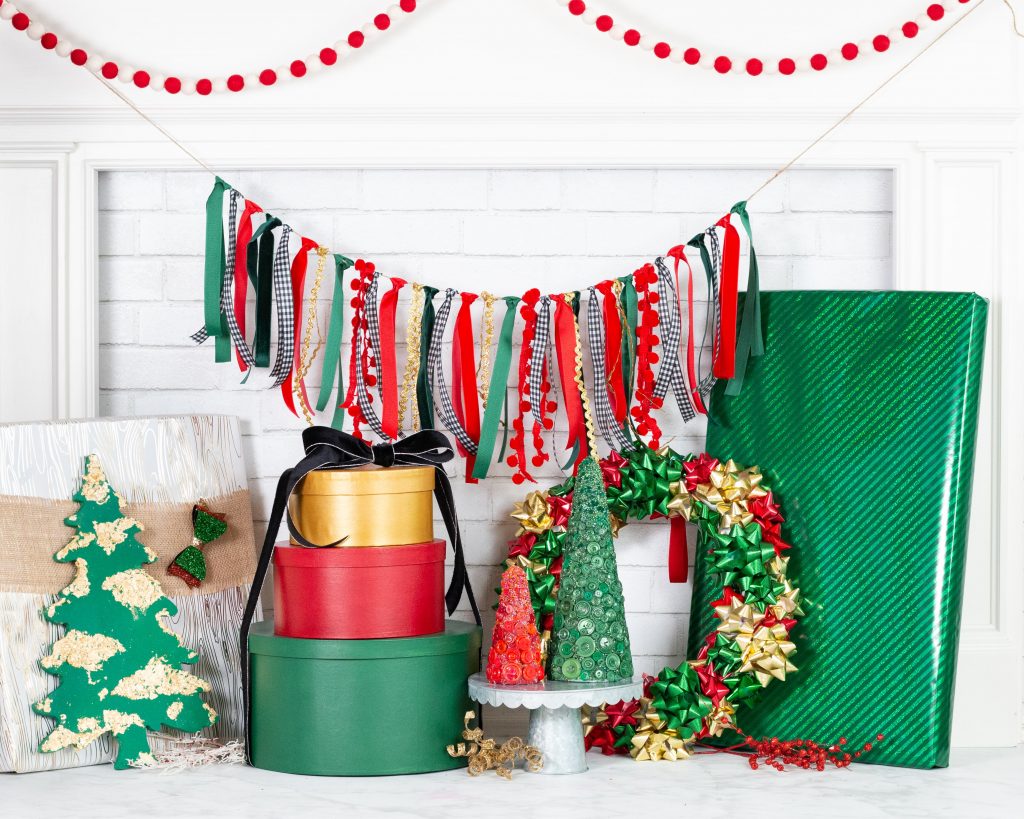 I've teamed up with Offray and Buttons.com to show you how to use ribbon, buttons and gift bows to create stunning holiday decor!
I found all of the supplies for this project at my local JOANN.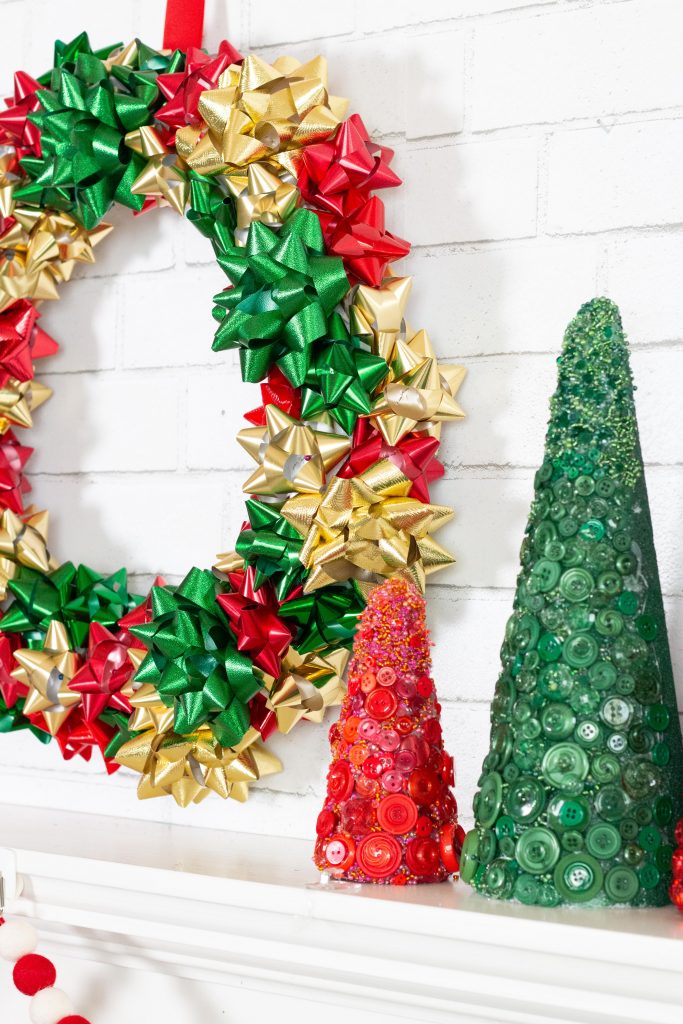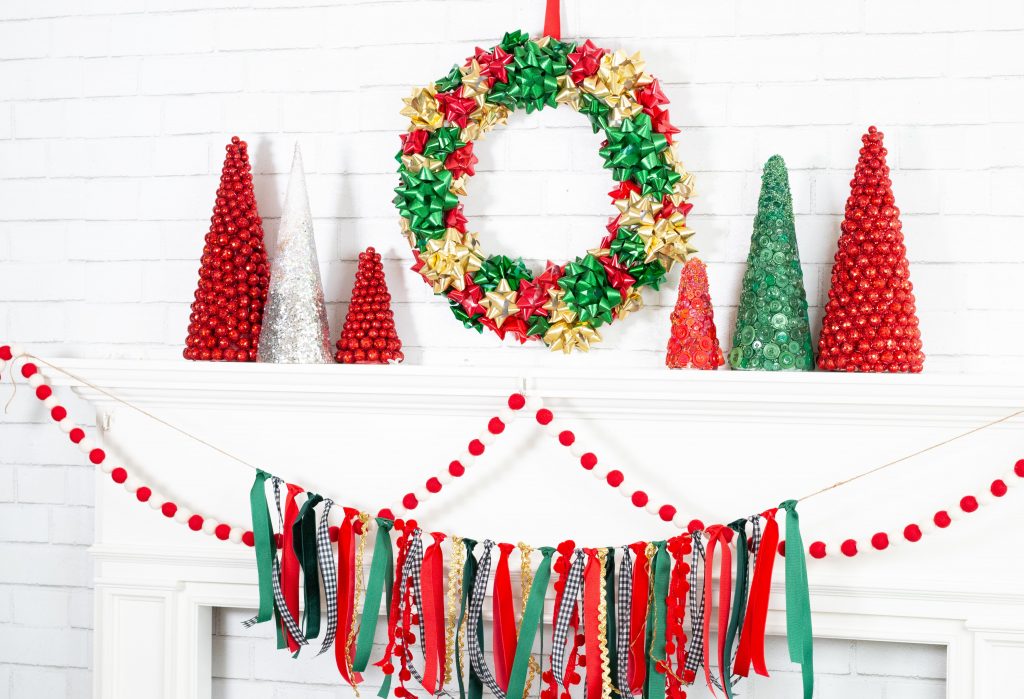 Ribbon Garland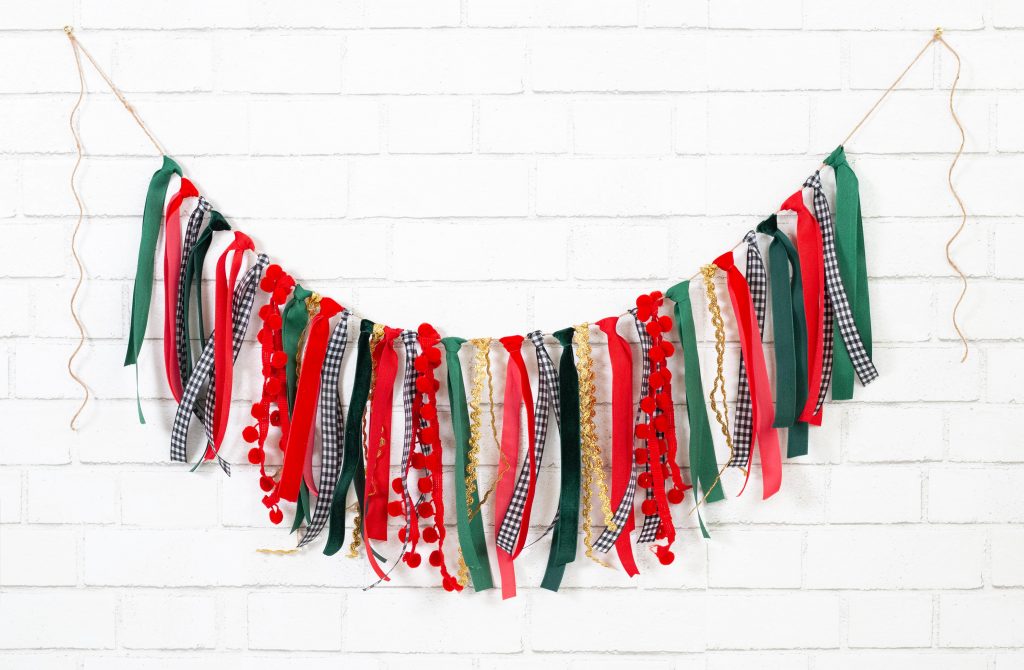 Variety of 1/2" Ribbon
Jute
Scissors
Ric Rac
Pom Pom Trim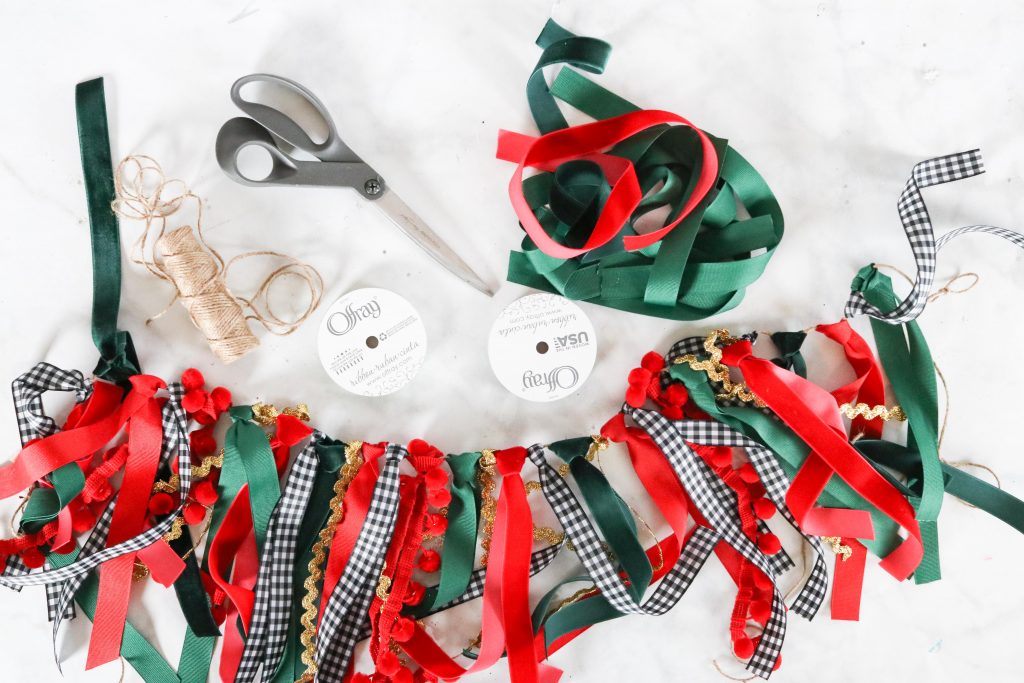 For this tutorial, I used a variety of different types of ribbons to give this garland an ultra-luxe feel.
I used a few different velvet ribbons, paired with gold ric rac, velvet pom poms, and checkered ribbon.
Cut each spool of ribbon into 20-inch segments. It's easiest to precut all of the ribbon before beginning on the garland.
Measure the area you want to hang the garland on to get an idea of how long to cut the jute.
Lay the jute in front of you on a flat workspace adhering the end of either side to the table with tape.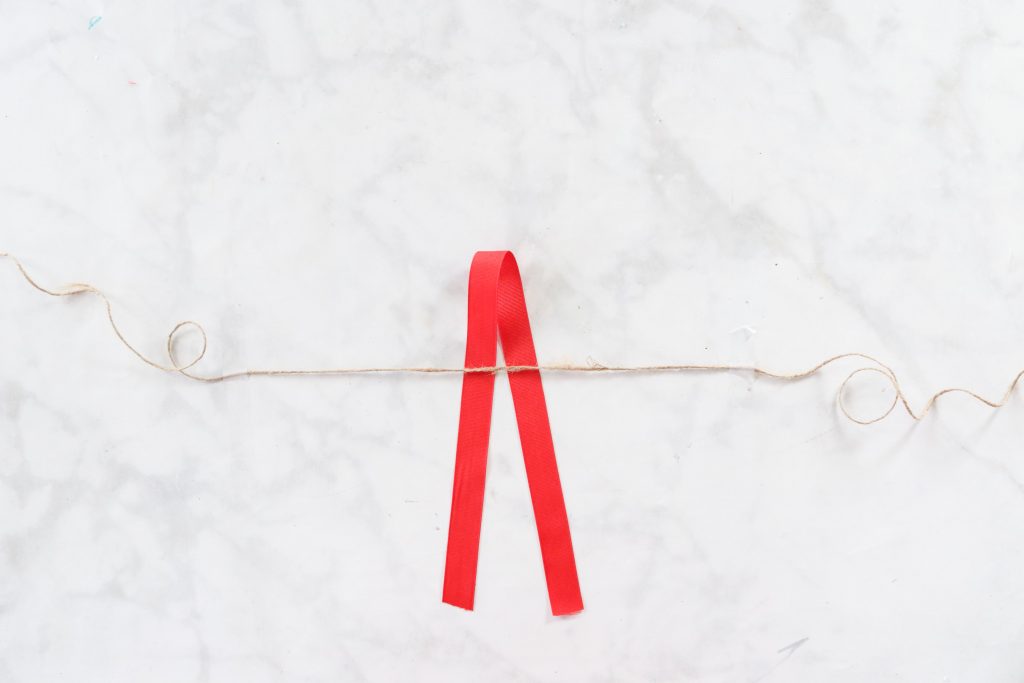 Fold a piece of ribbon in half and slide it underneath the jute. Tie it in a knot by pulling the tails through the hole at the top.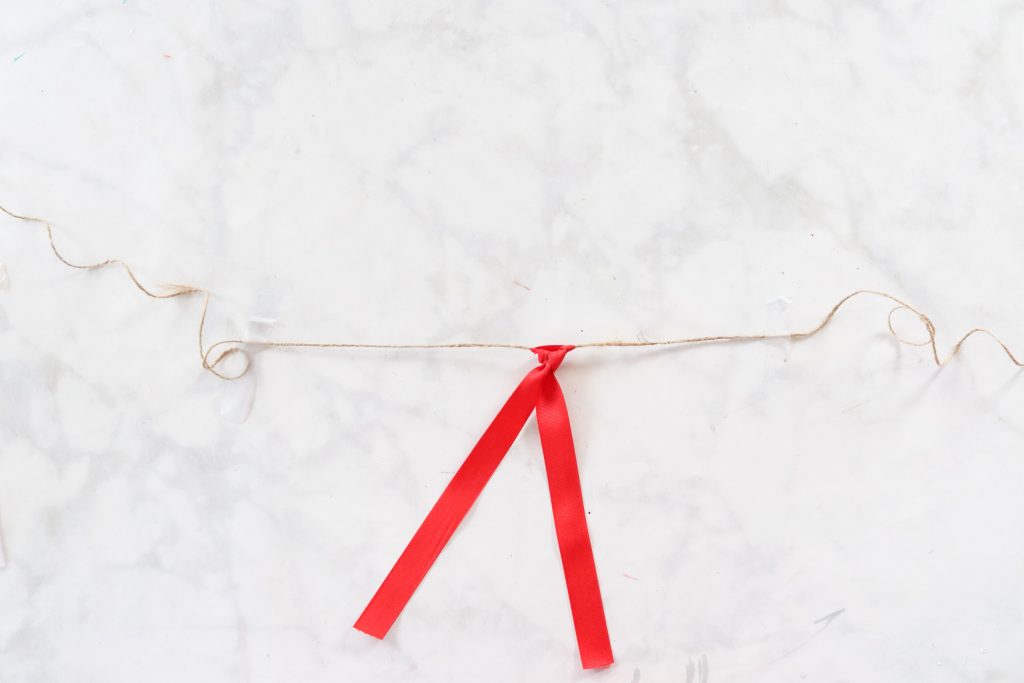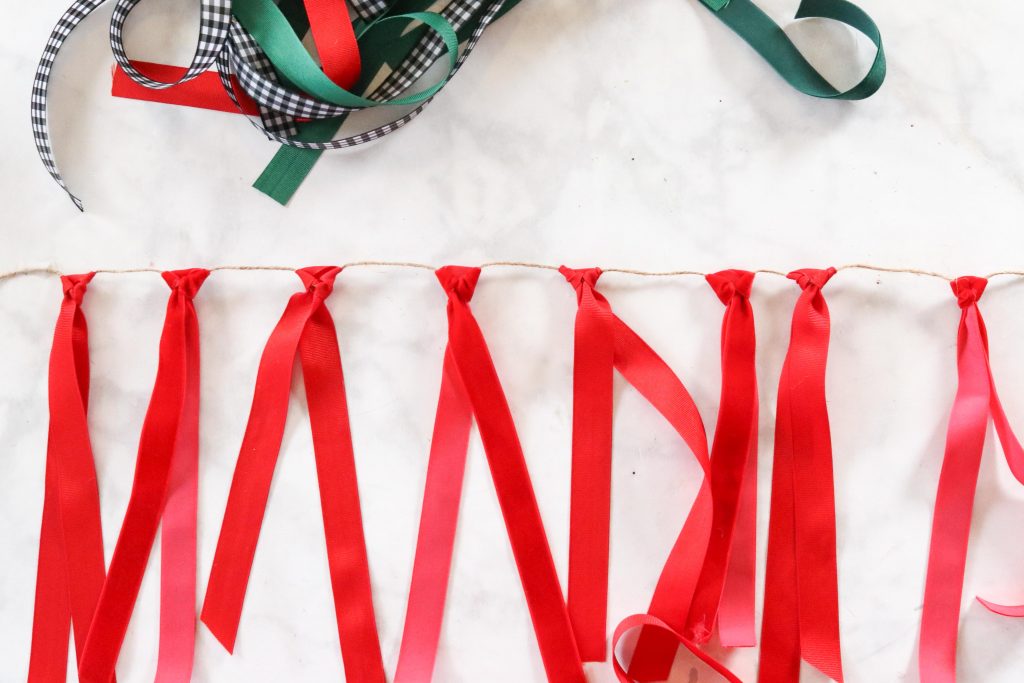 I find it's easiest to add all of the same colors and then move onto the next color.
Once all of the ribbons have been added, distribute the ties evenly along the jute.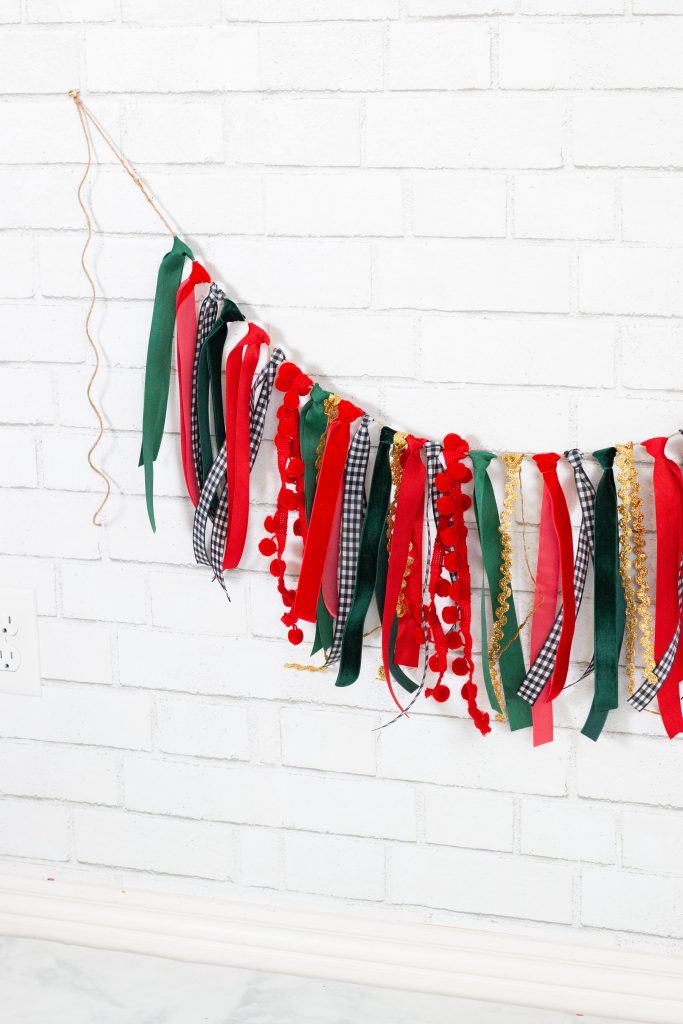 Gift Bow Christmas Wreath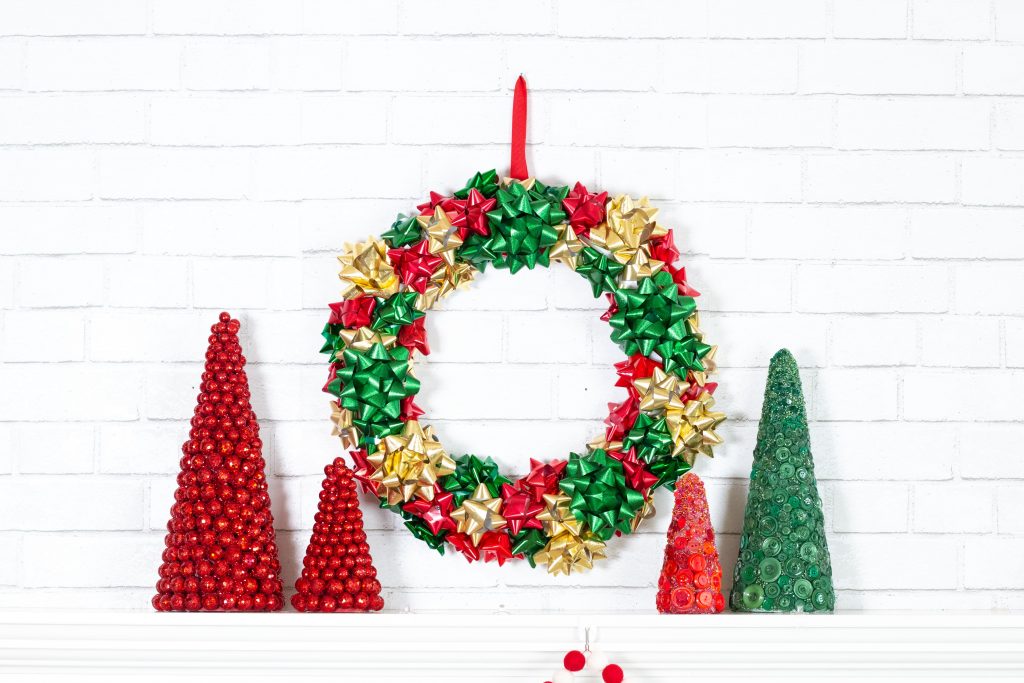 Supplies
Large Bag of Bows
Foam Wreath
Straight Pins
Ribbon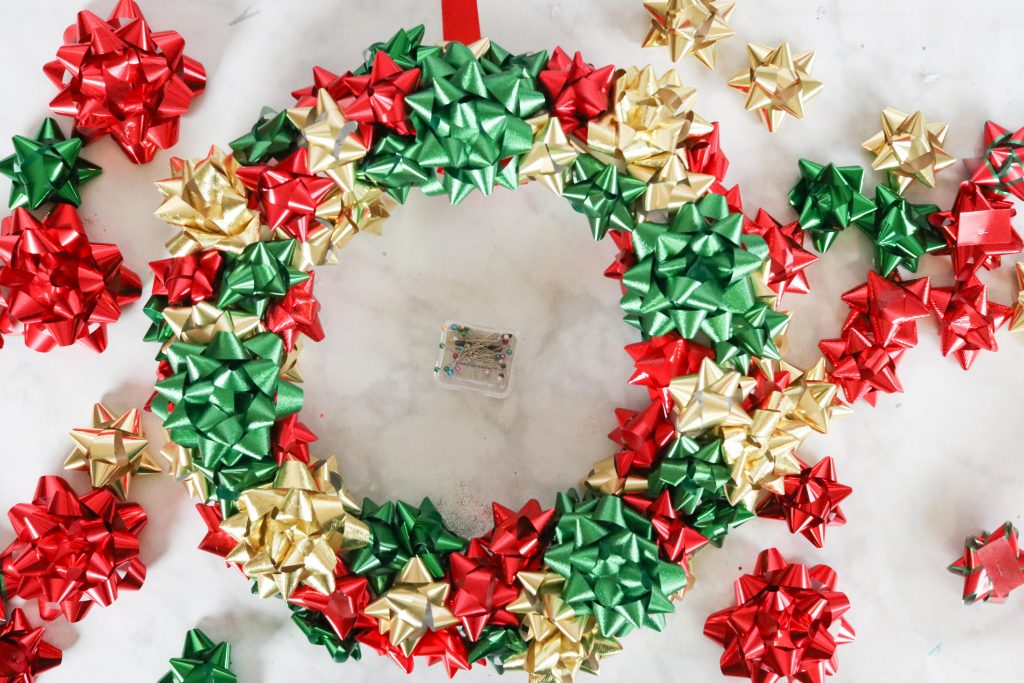 Begin by sorting the bows into three piles by color.
Randomly place one pile of bows onto the foam wreath alternating their spaces similar to the photo. Use a pin to secure the bow to the foam cone.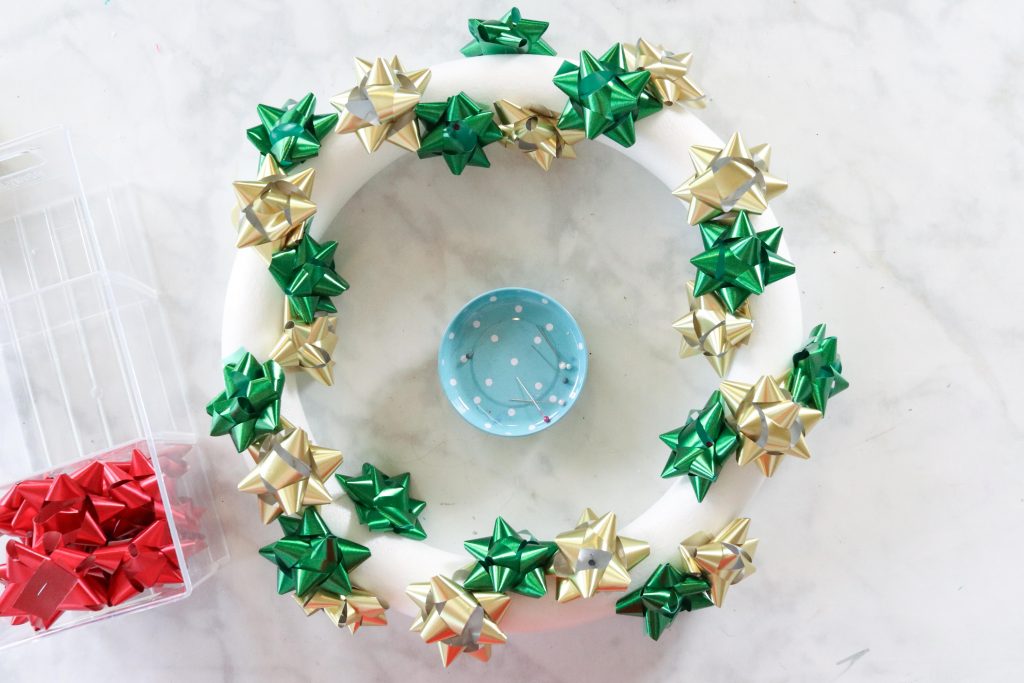 Fill in the gaps with the additional colors until the wreath is entirely covered.
Flip the wreath over and attach a piece of ribbon to the back for hanging.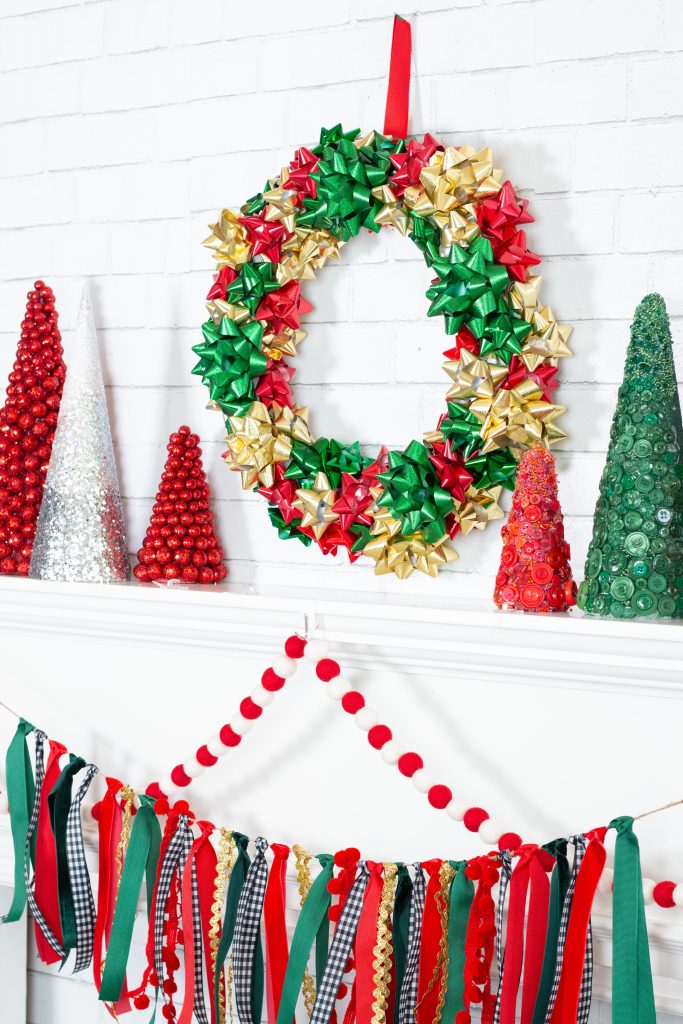 Button and Bead Christmas Trees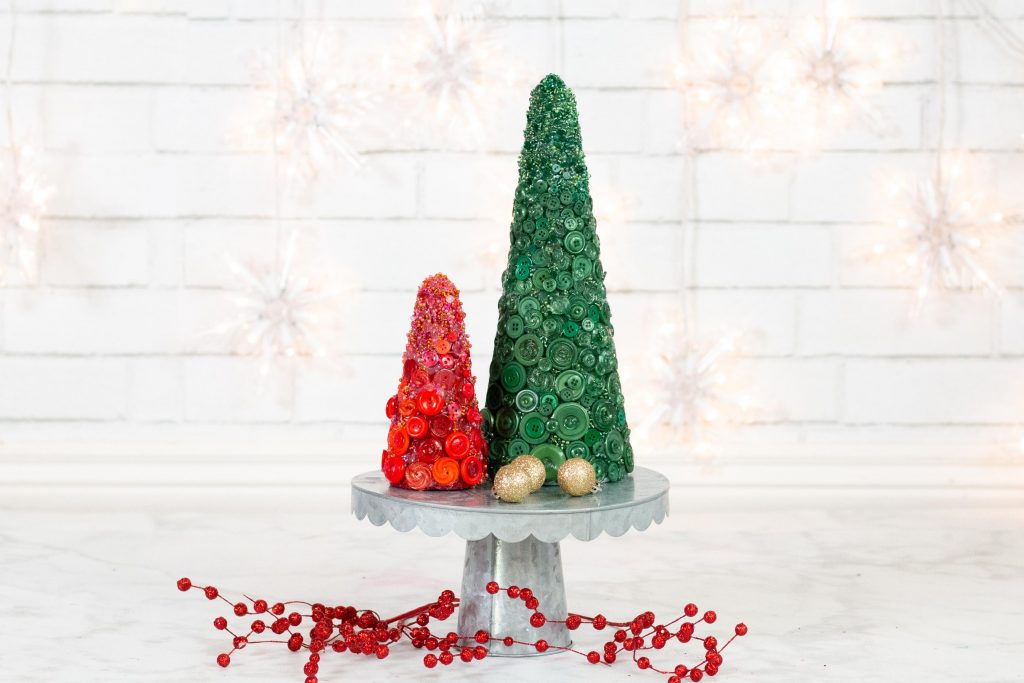 Supplies
Button and Bead Artist Kit
Foam Cone
Hot Glue Gun
Paint
Foam Brush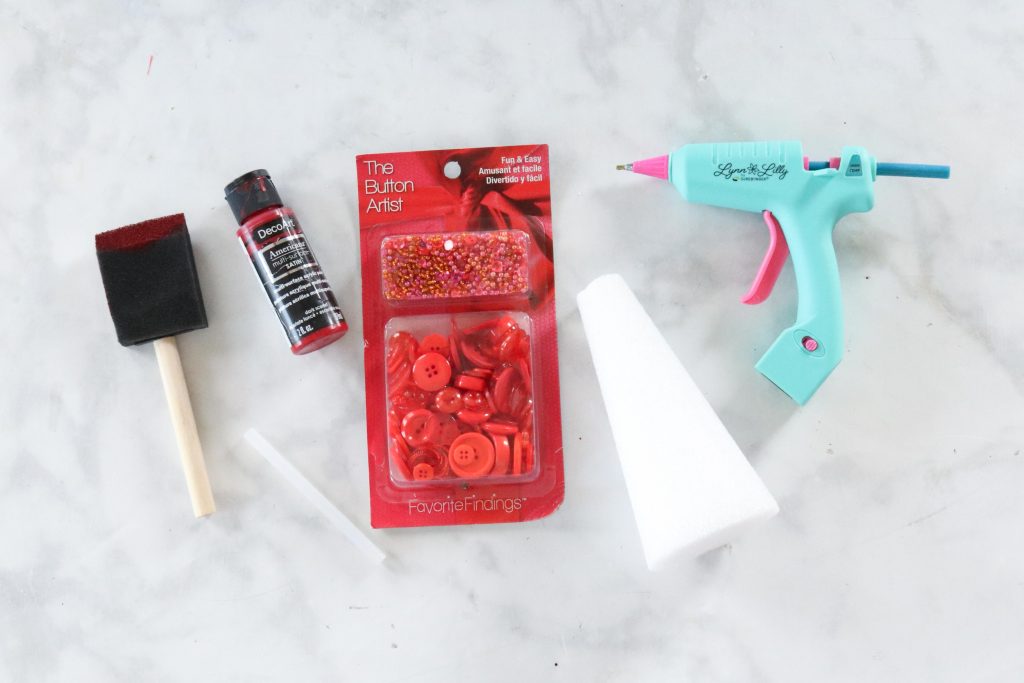 Begin by painting a thin layer of paint onto the foam cone.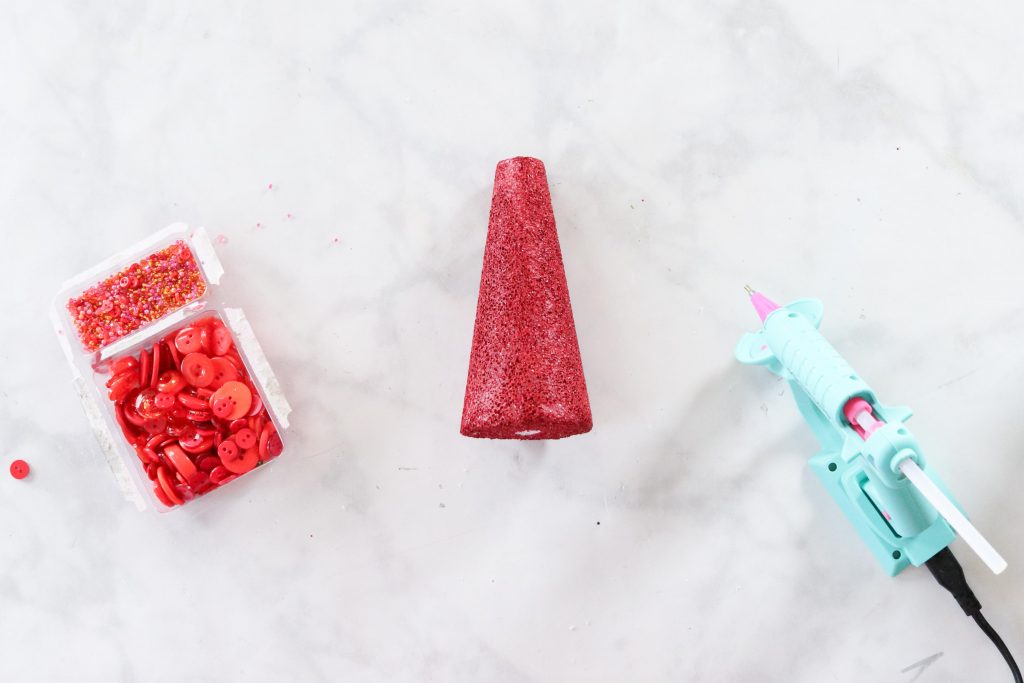 Once the paint has dried begin placing buttons on the foam cone. Start with the largest buttons along the bottom of the cone.
Place smaller buttons on top of the larger buttons to create dimension.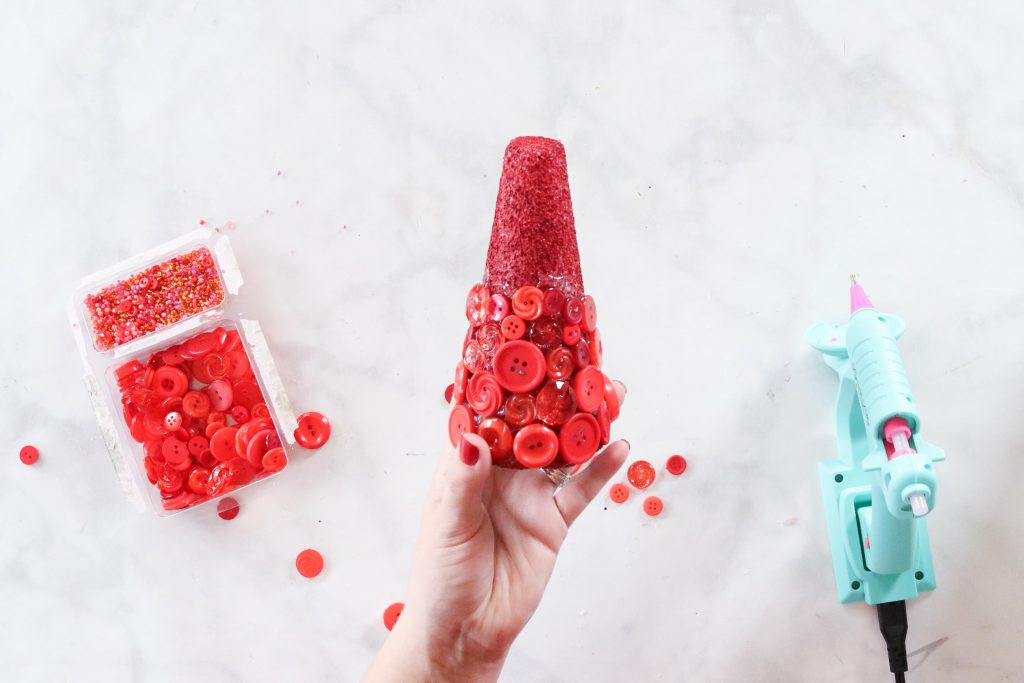 Cover the top third of the cone with hot glue and sprinkle the bead mixture onto the hot glue.
With a fine tip glue gun, fill in any gaps with a small circle of glue. Sprinkle beads onto the glue while it's still warm.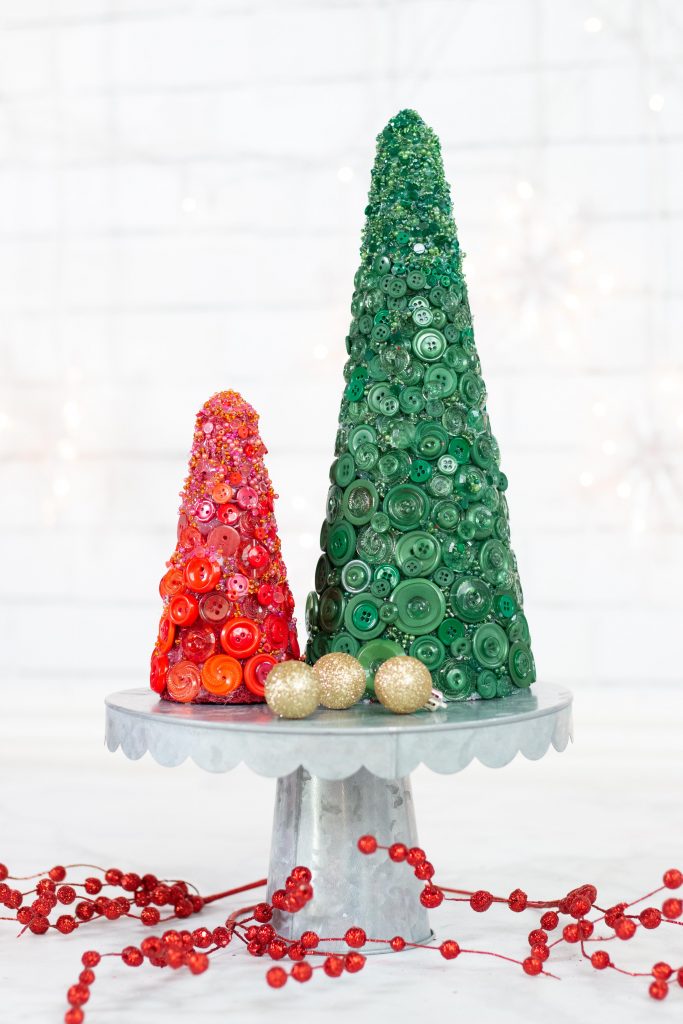 I hope you enjoyed these easy DIY Christmas crafts. I can't wait to see what you make with these tutorials!
Be sure to share your SRP crafts with me on Instagram or in my crafting Facebook group!
Don't forget to visit your local JOANN or shop online at JOANN.com to find all of the supplies for this project. You can find even more buttons at buttons.com and a wide variety of ribbon available on offray.com.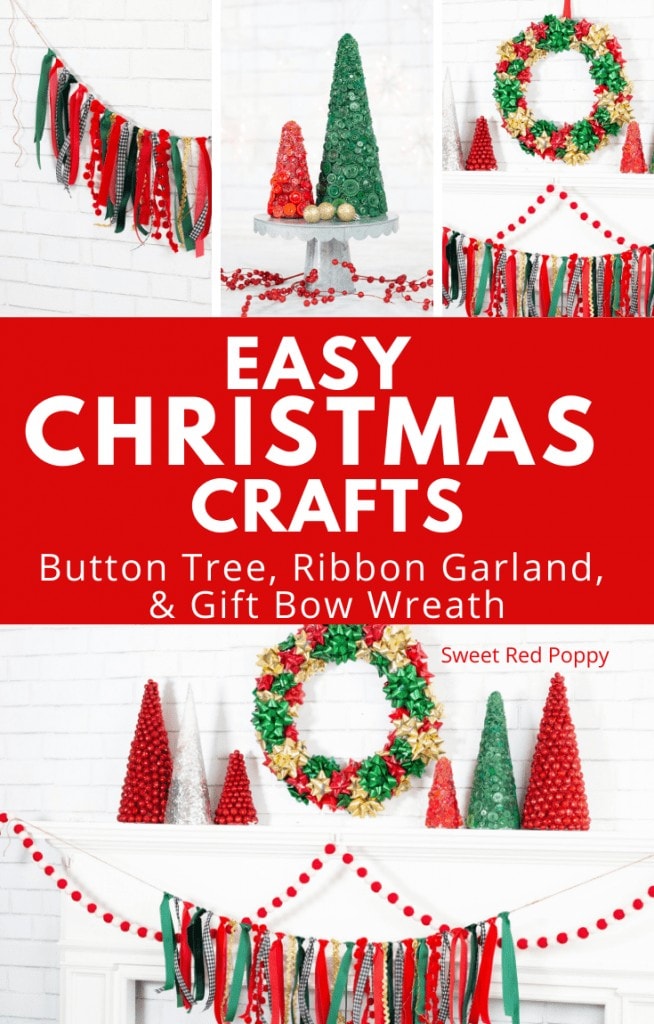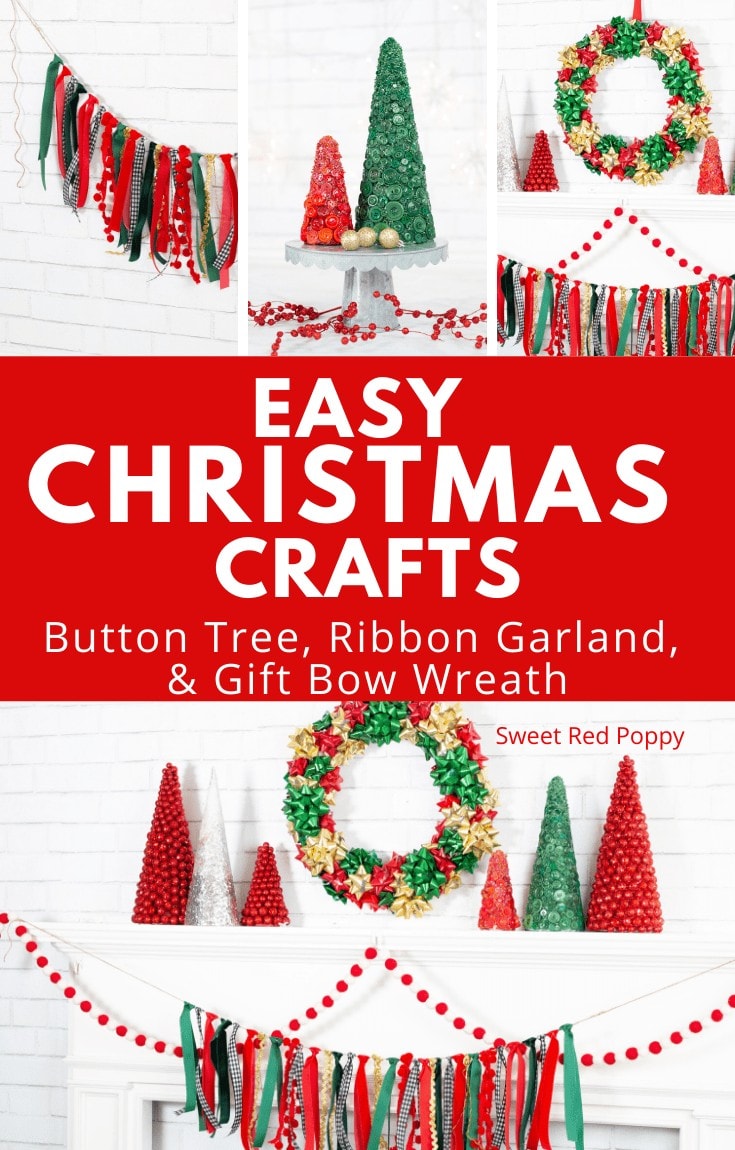 This is a sponsored post written on behalf of Offray, all thoughts and opinions are my own.