Learn How to Create a Beautiful Christmas Wreath from Cardstock Using a Cricut Machine.
This is a sponsored post written on behalf of JOANN. All thoughts and opinions are my own.
Christmas is coming soon and I'm already having SO much fun decorating for the holidays! After my latest trip to JOANN, I fell in love with the colorful Christmas decor they had in stock and decided I definitely needed to make a color-filled Christmas mantle display this year.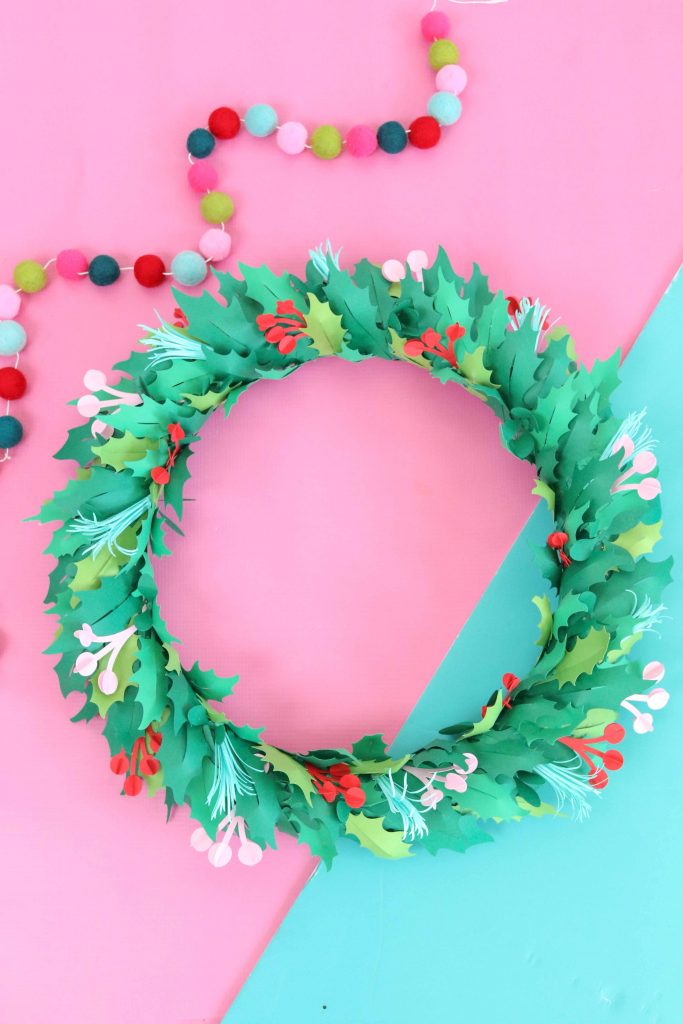 For this project, a smart cutting machine is recommended however, you can make something similar by cutting out shapes by hand.
To get started on this project, use this Design Space link.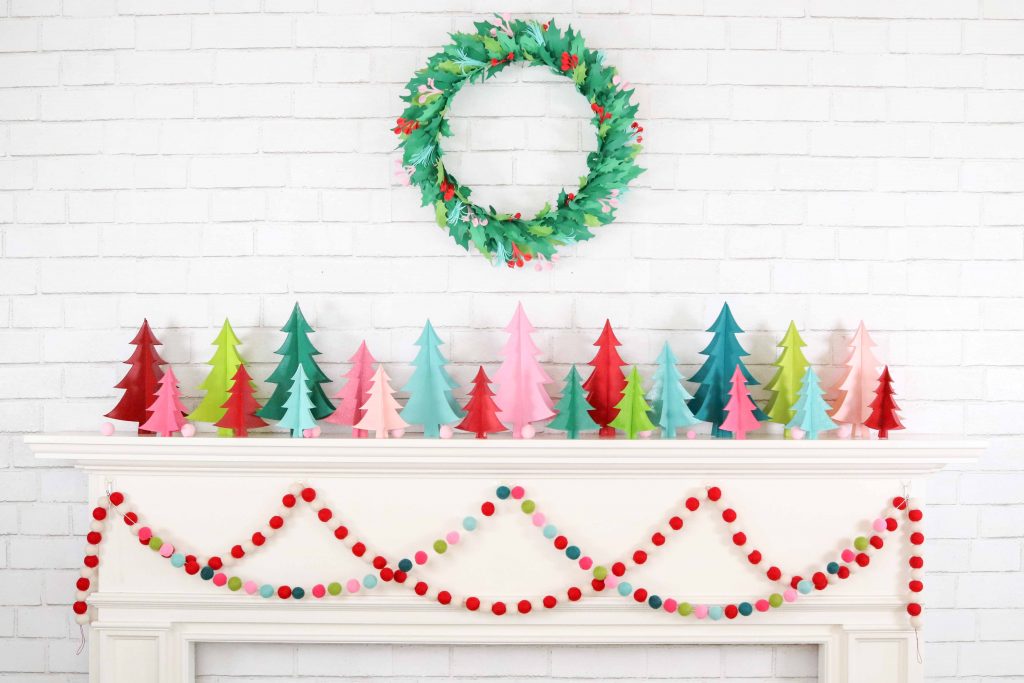 Supplies
Assembling leaves
Cut out a variety of different-sized leaves in a variety of colors, followed by berries and stems.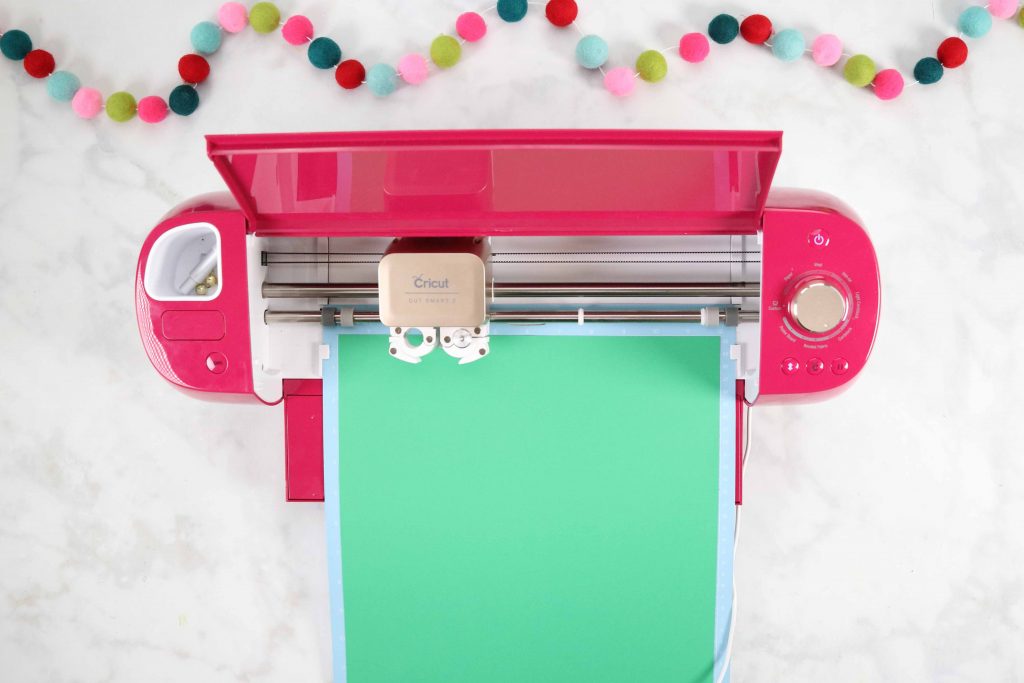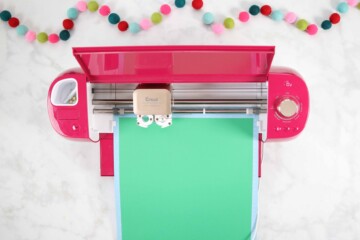 Draw two dots of glue on the small circles and fold the leaf together. This will give it a more realistic shape.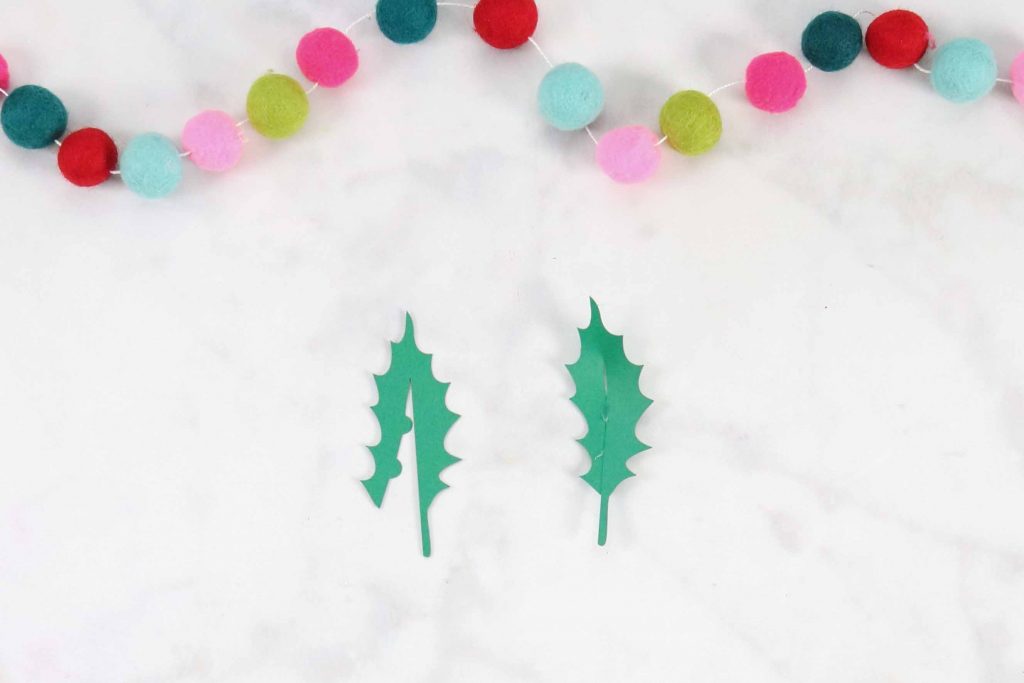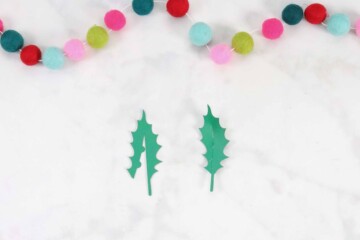 Prepare each template so that it resembles the photo below. You'll want to create a large stack of each item to pull from as you create your wreath.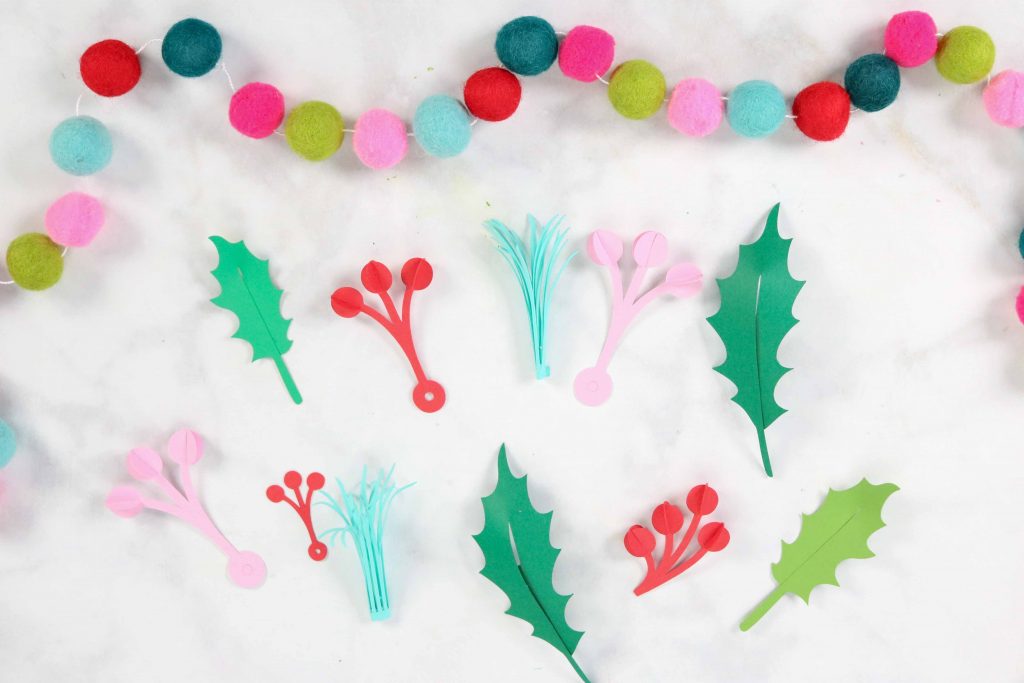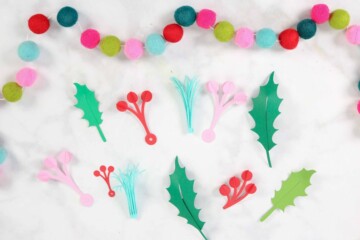 If you are using a white foam wreath, spray paint it to a color that's as close as possible to the color of the leaves you will be using.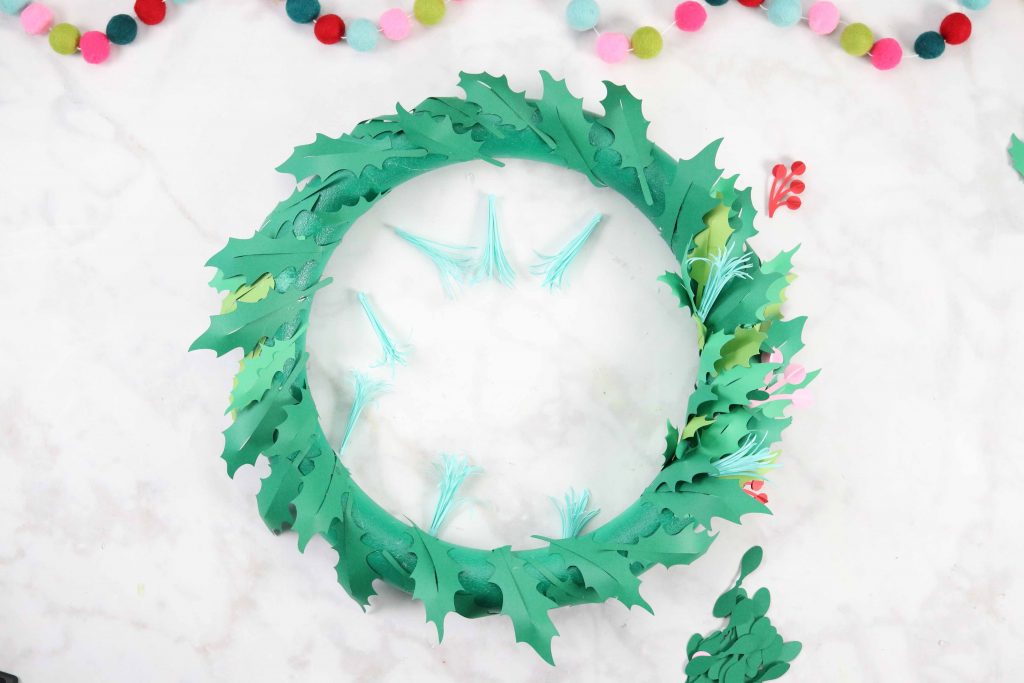 Add Leaves to Wreath
Using a low temp hot glue gun, add the leaves, berries, and stems to the wreath taking care to fill in any gaps and filling in the inside and outside of the wreath.
Evenly space the stems and berries around the wreath.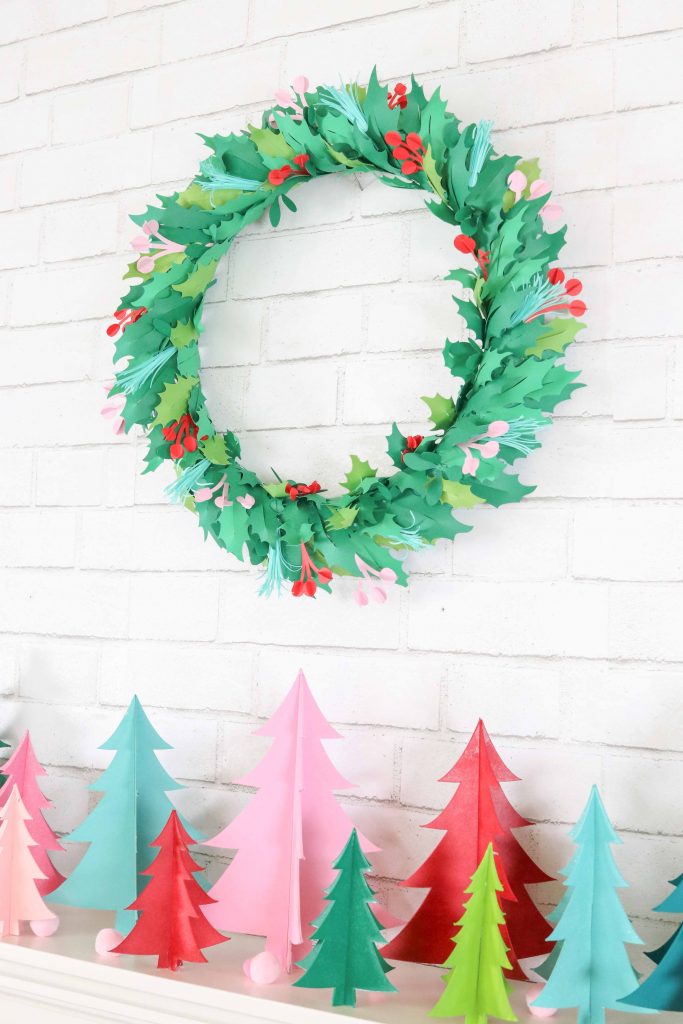 Save yourself a trip to the store and order all of the supplies online at JOANN.com. Don't forget to check the JOANN app and use your coupons!
Don't want to forget about this free template? Save this project for later! Click here to save this project on Pinterest.