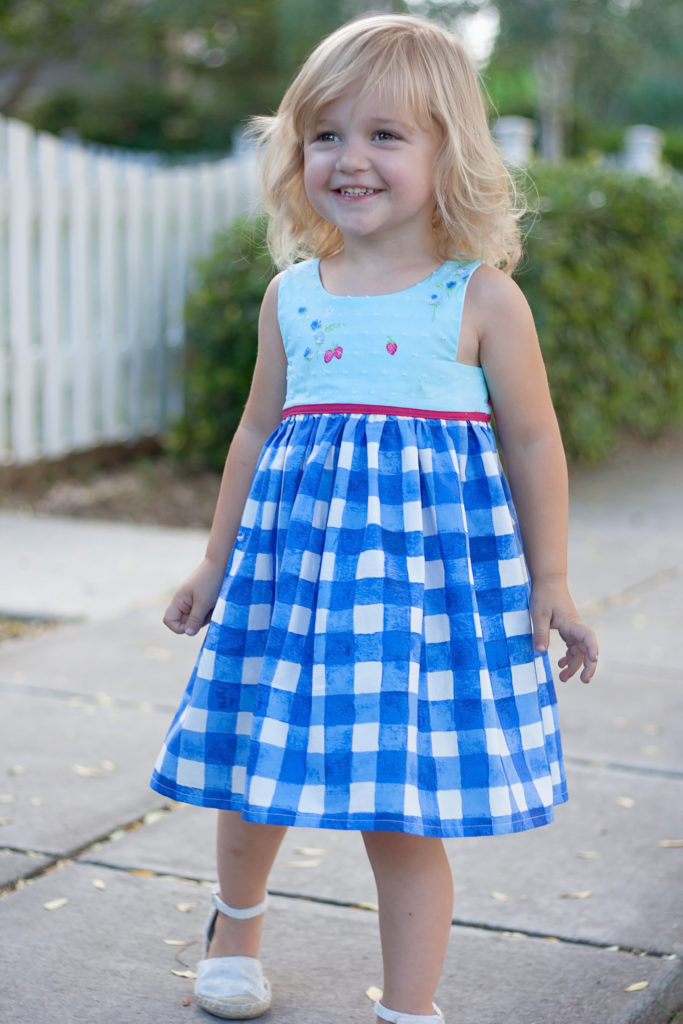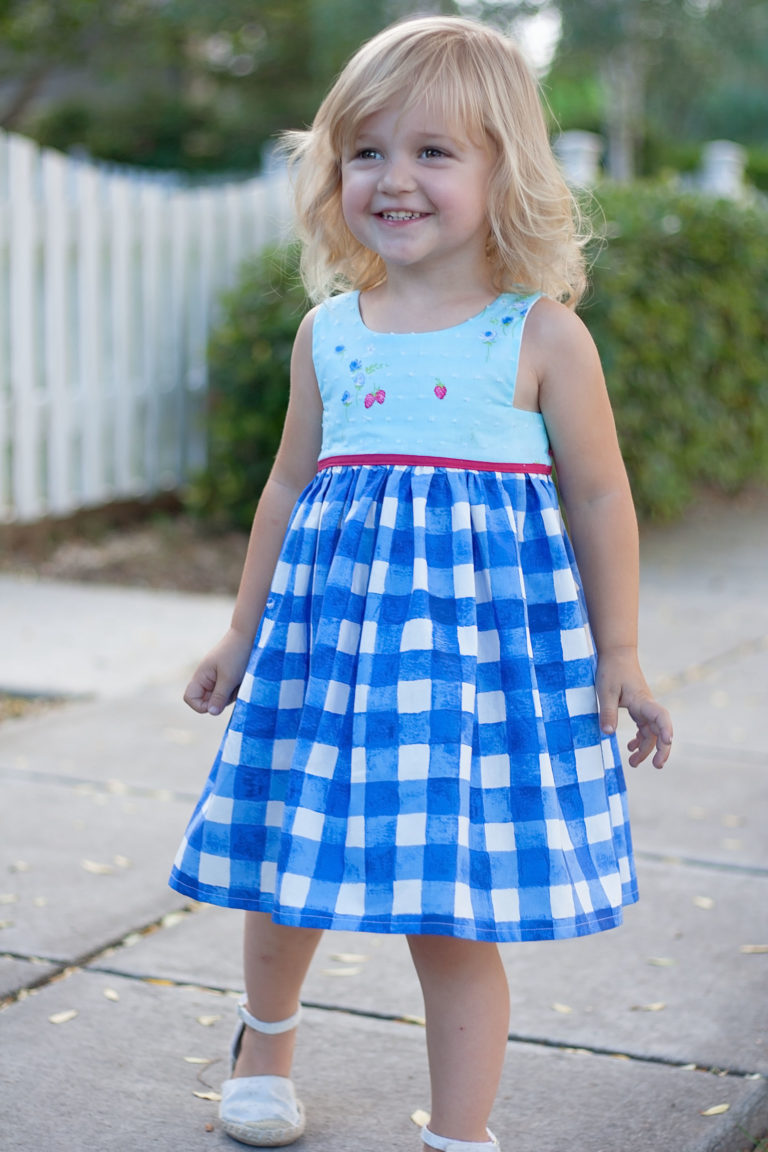 After nearly a month of not sewing, I'm finally back at it again! I've been enjoying every single minute of newborn goodness, reveling in the chaos of 3 kids under 3, and taking some time to rest and recuperate. But I just couldn't help myself but sign up for testing when I saw this adorable new pattern! Little Lizard King just released the Winnie Pinnie Dress and Top. It's a vintage-inspired pinafore dress with a twist. Instead of open sides, it features a panel for a little extra modesty. As if the front wasn't cute enough, the back just makes this dress even better. Yeah, I'm a total sucker for detailed backs. The dress is perfection.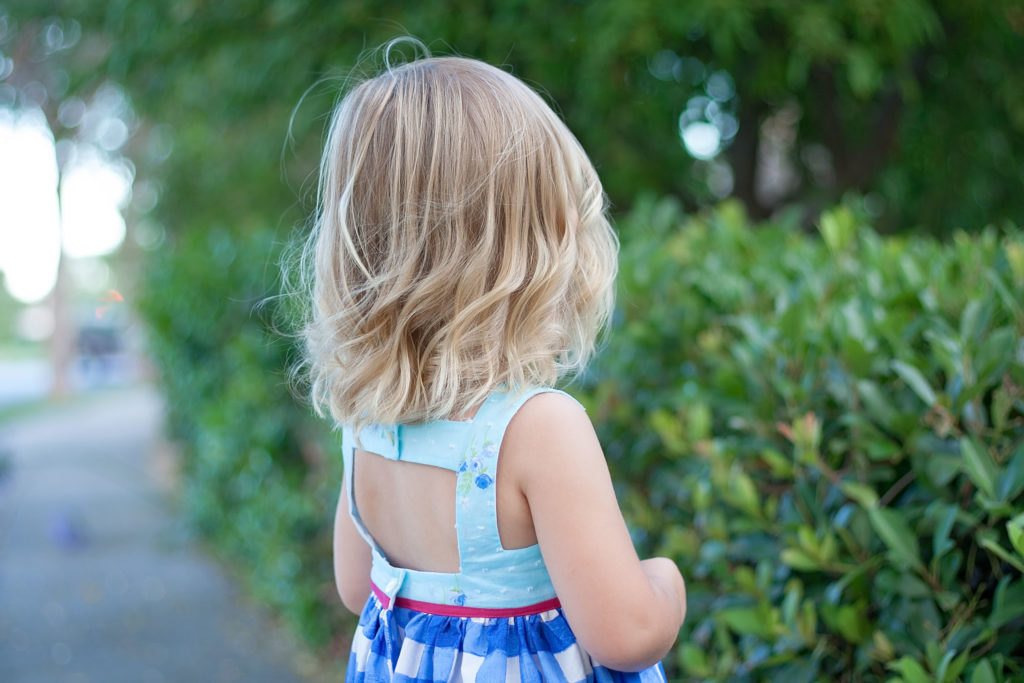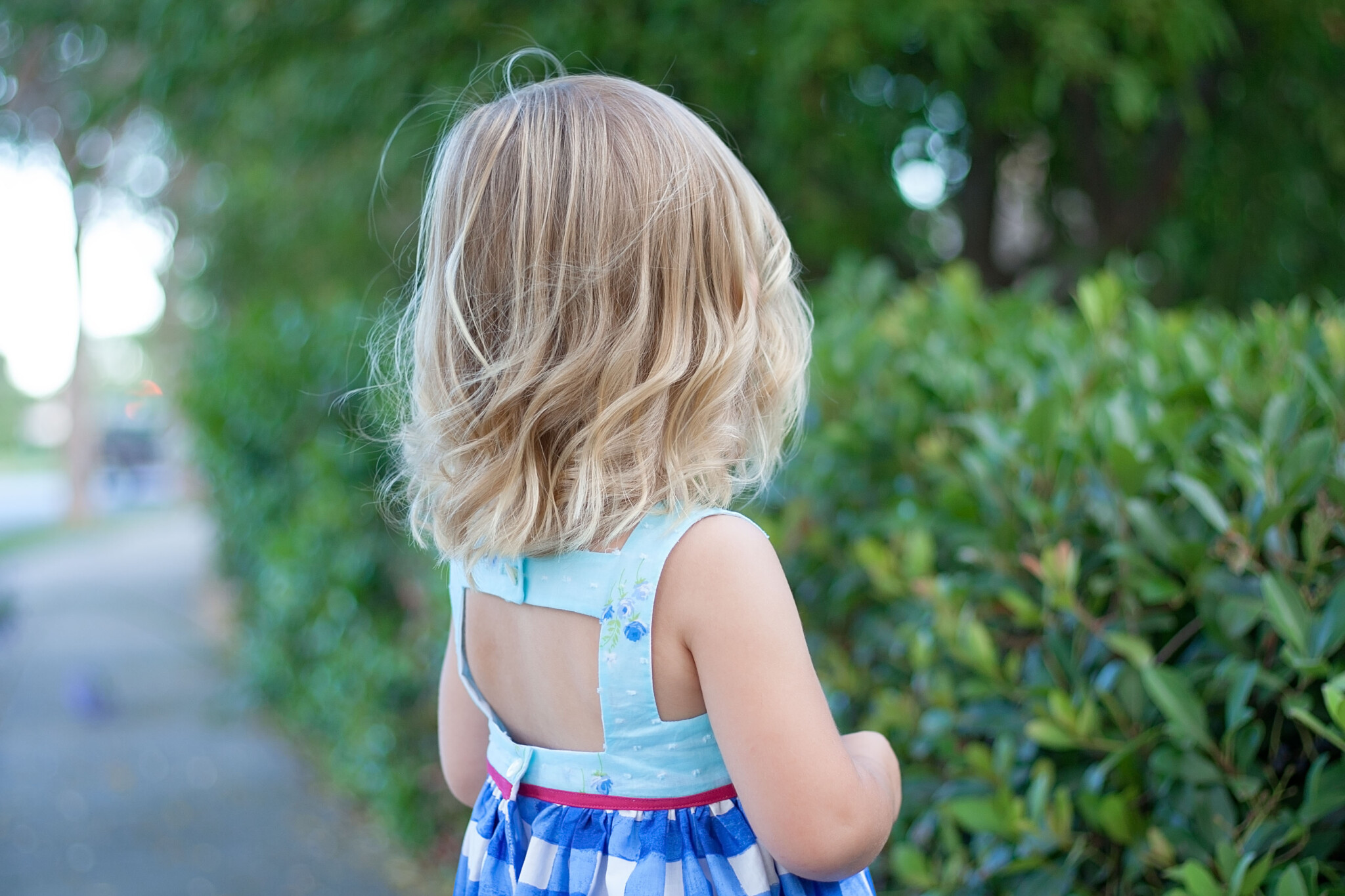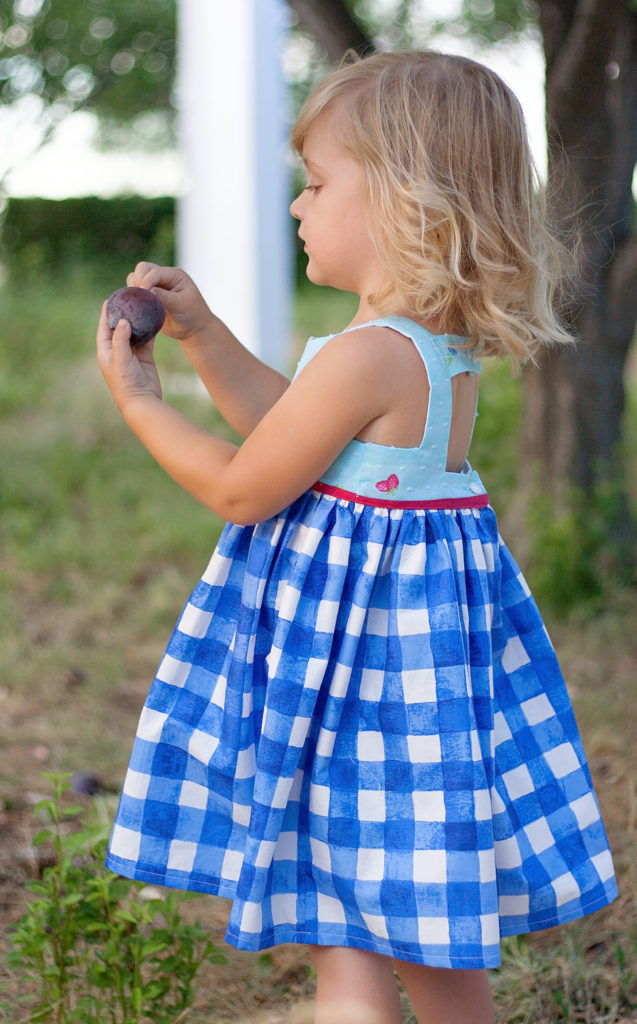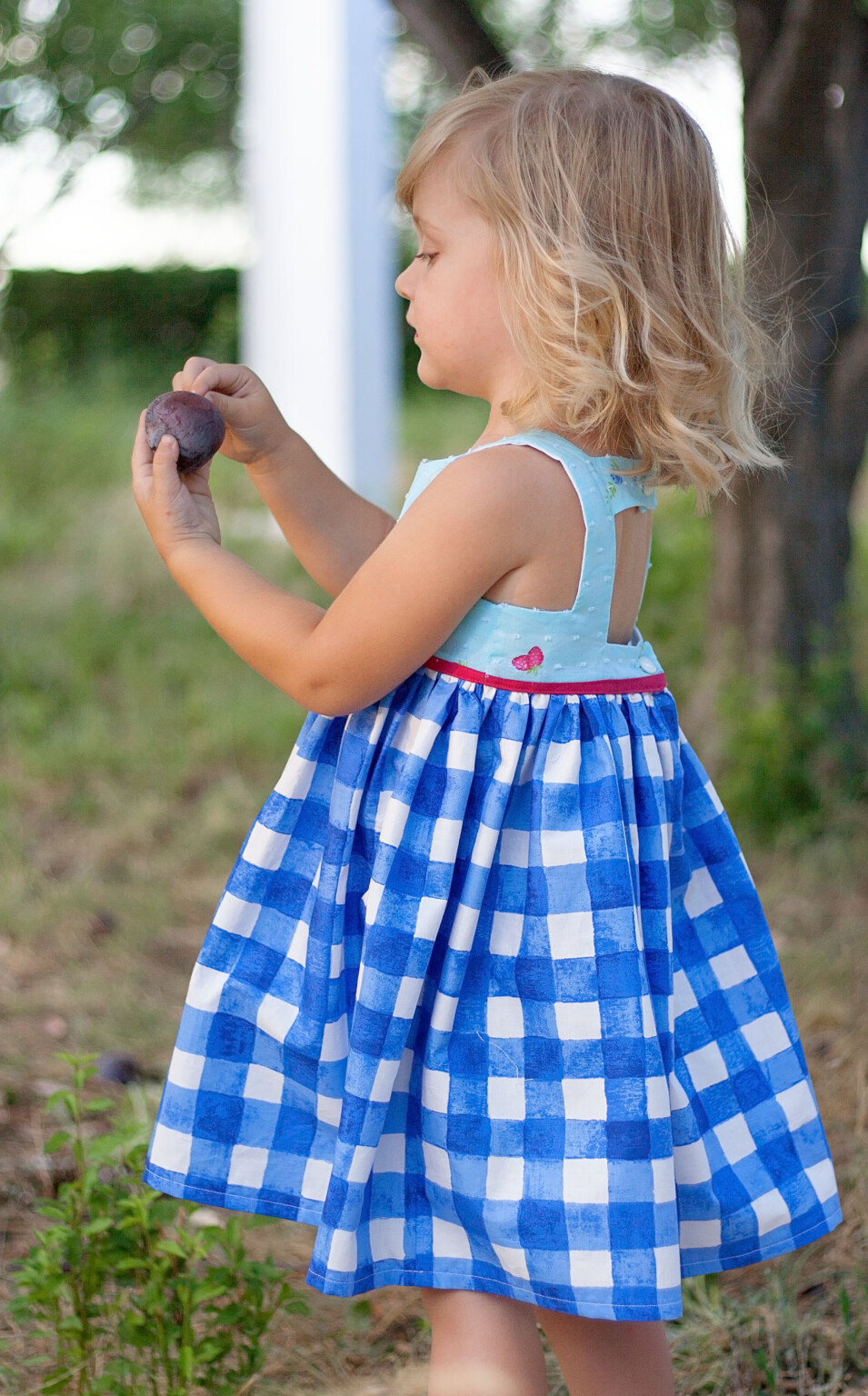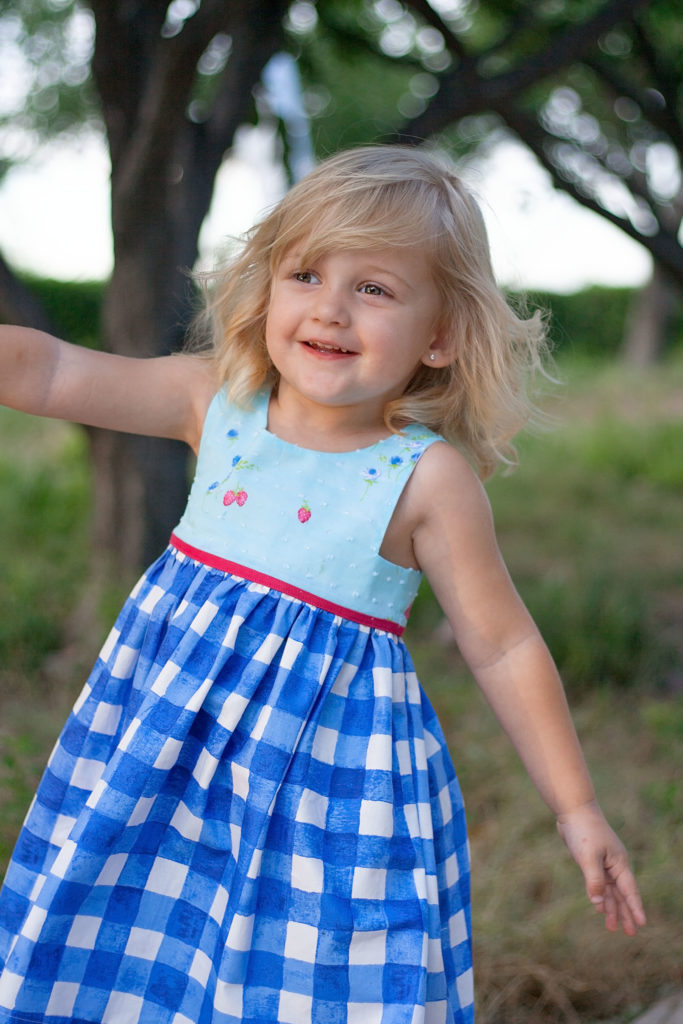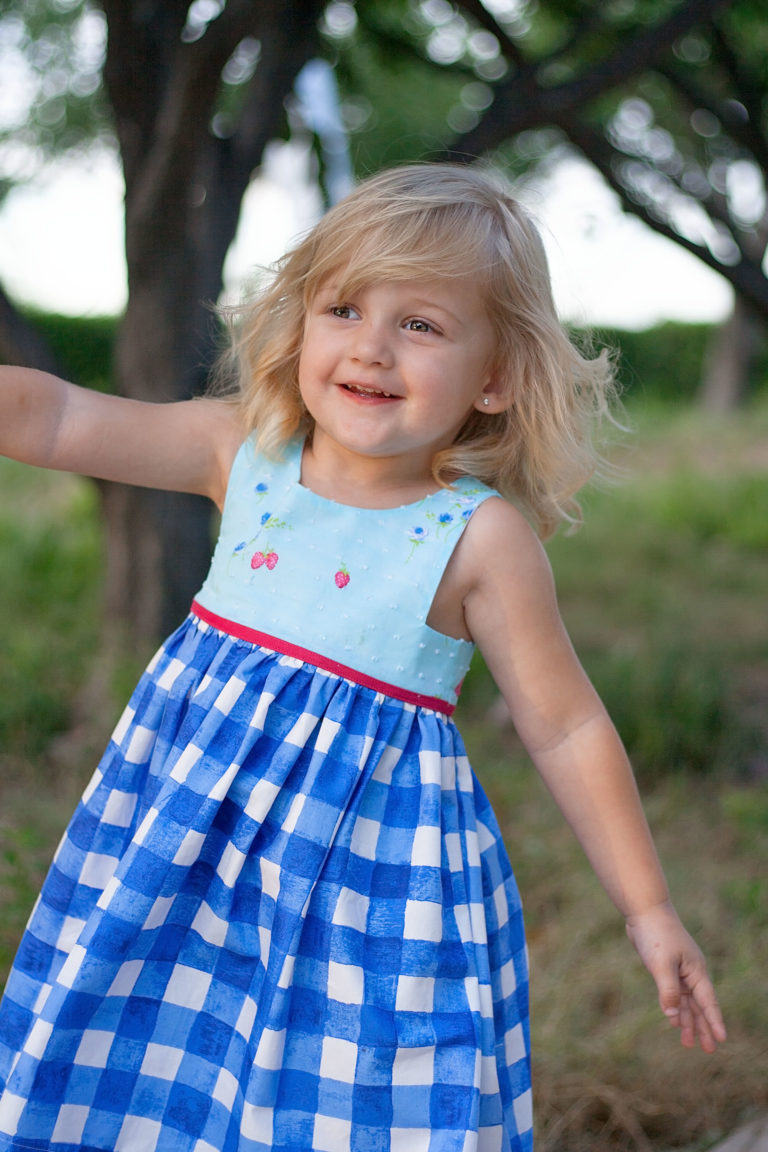 I went to JoAnn's the other day with my birthday gift card in hand (courtesy of my dear twin brother) and swore to myself I would buy something just for myself. I finally settled on this gorgeous Swiss Dot Floral fabric from the Gertie Collection. At $15.00 a pop it definitely wasn't the cheapest fabric I've ever bought. Don't worry, I did end up using a coupon. I bought two yards of it and promised myself over and over it would be just for me and not for either of my precious daughters. Well guess what? Once I saw how well it paired with Sarah Jane's Painted Gingham Sommer fabric, I just couldn't help myself!!! It seems nothing is ever truly just for me. Any other moms with me on that one?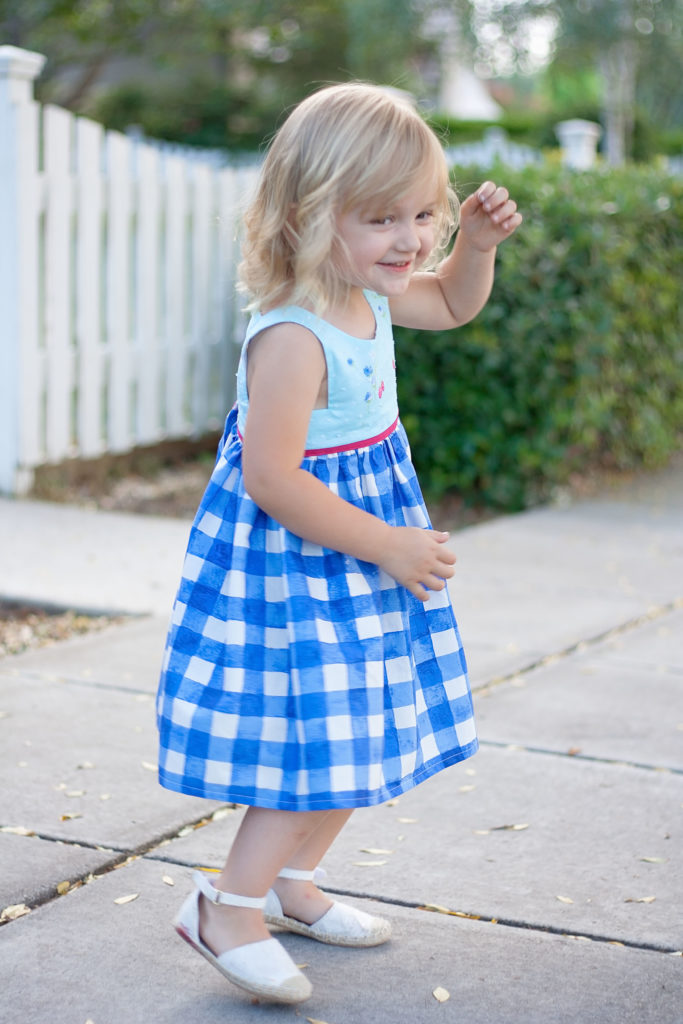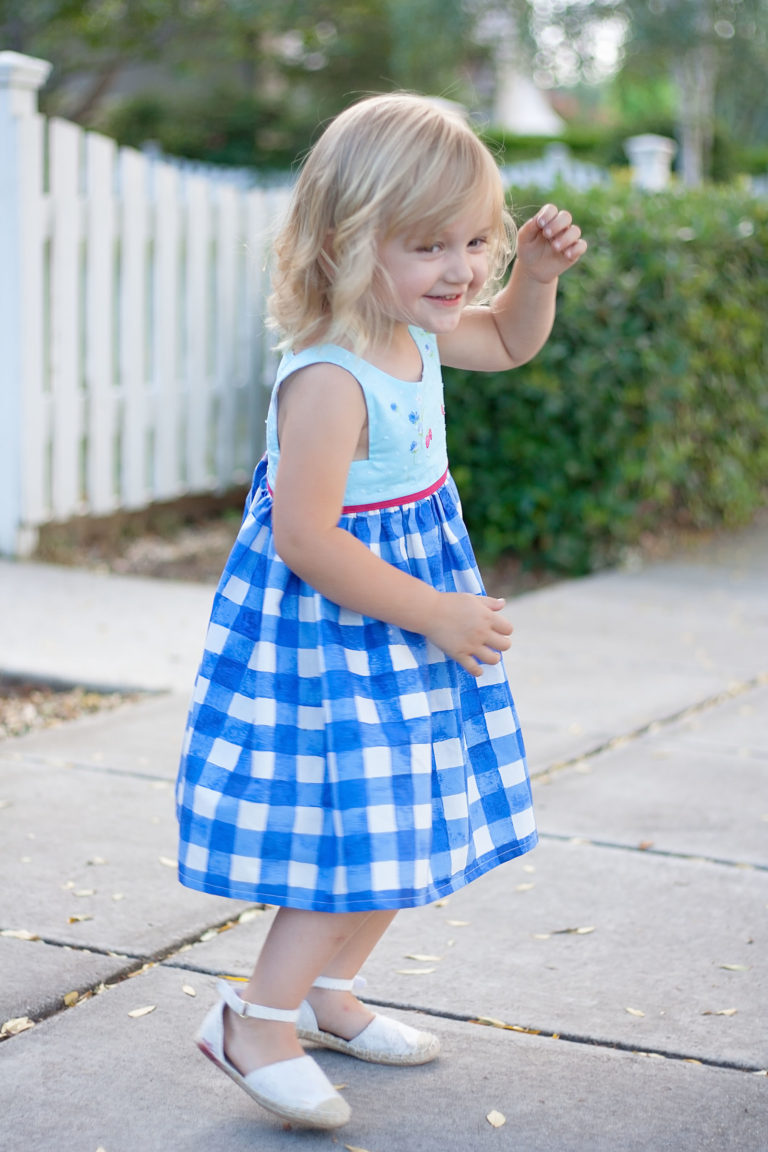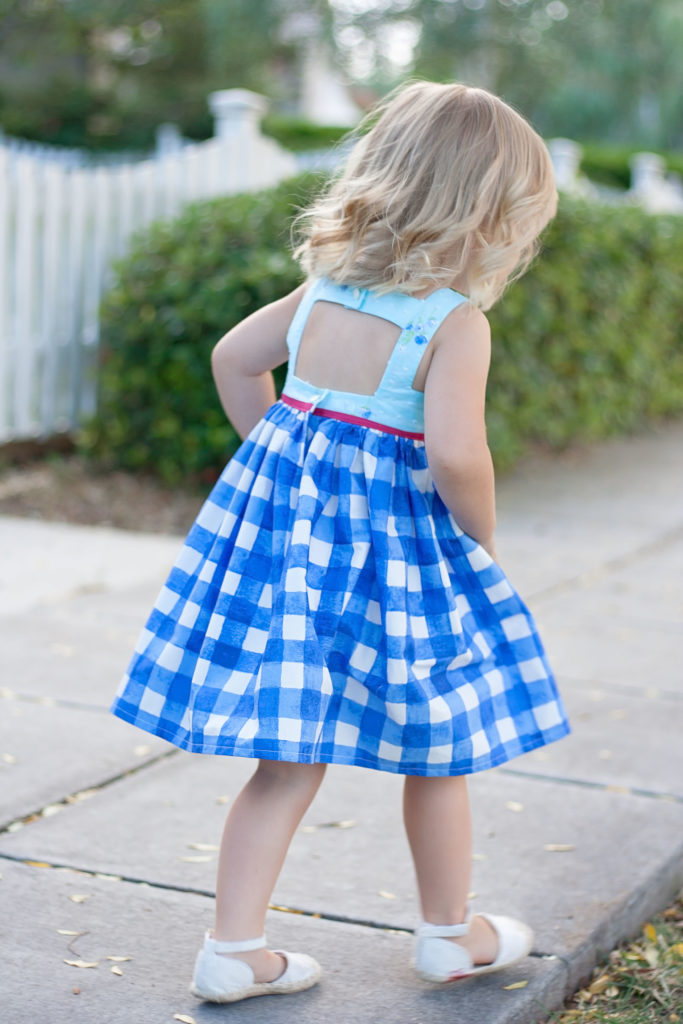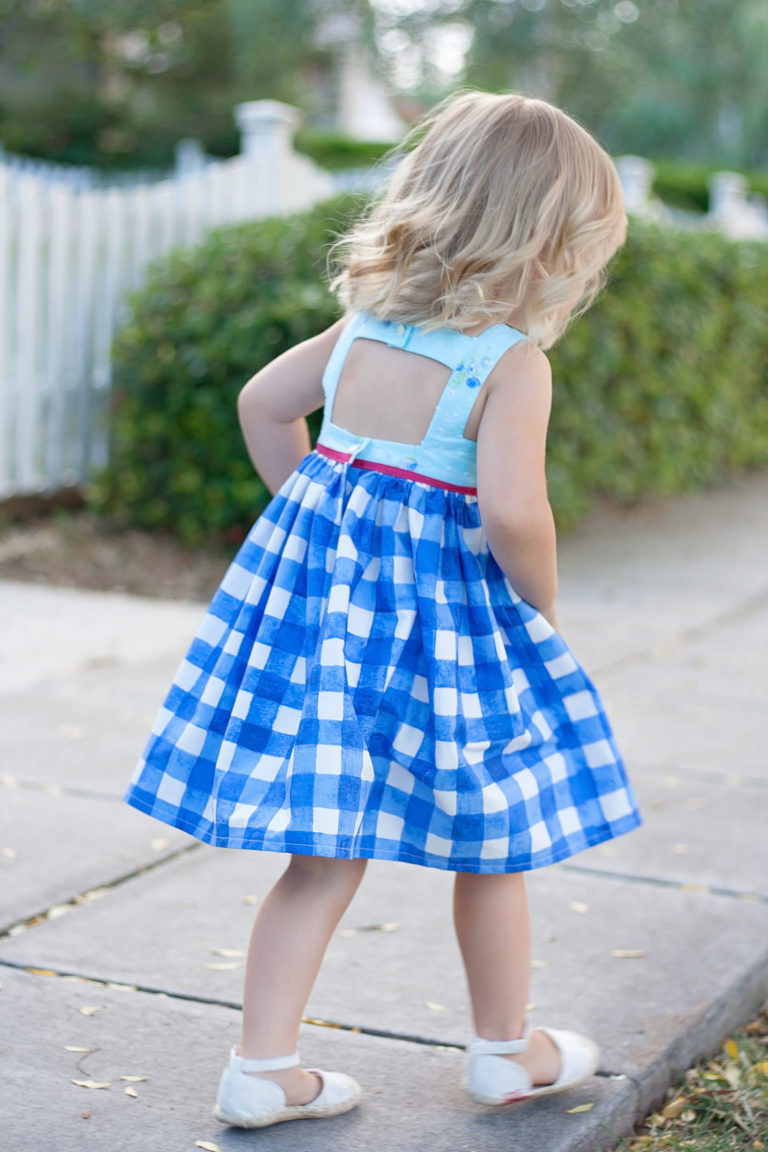 In order to stretch the use of this fabric, I cut out the teeny, tiniest bodice from the very corner edge and lined it with white fabric so I could save the rest of that goodness all for myself.....Except now Vivienne definitely needs a matching romper. Ha! Maybe one day I will actually use fabric for myself.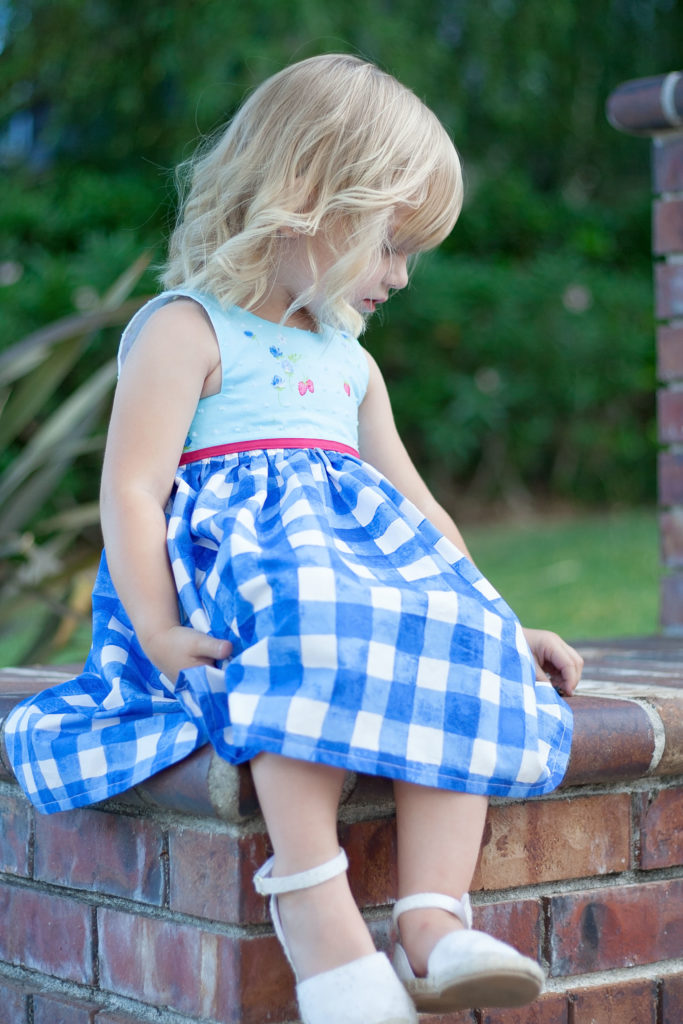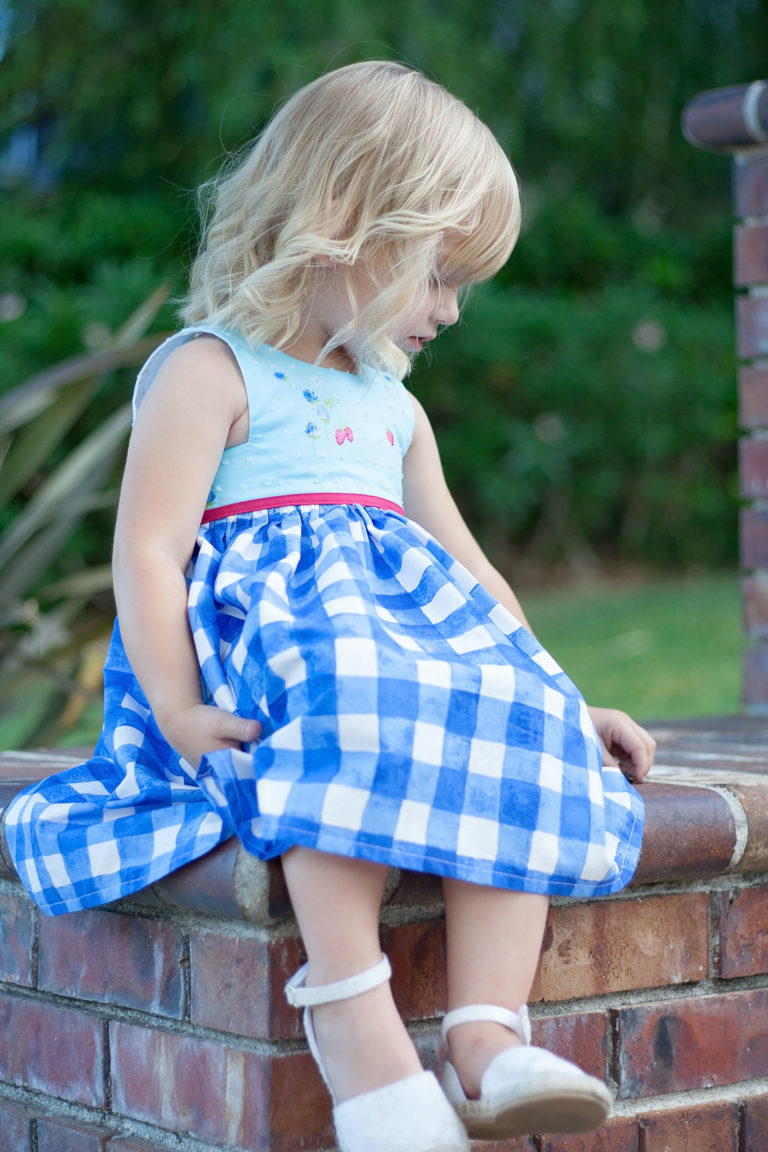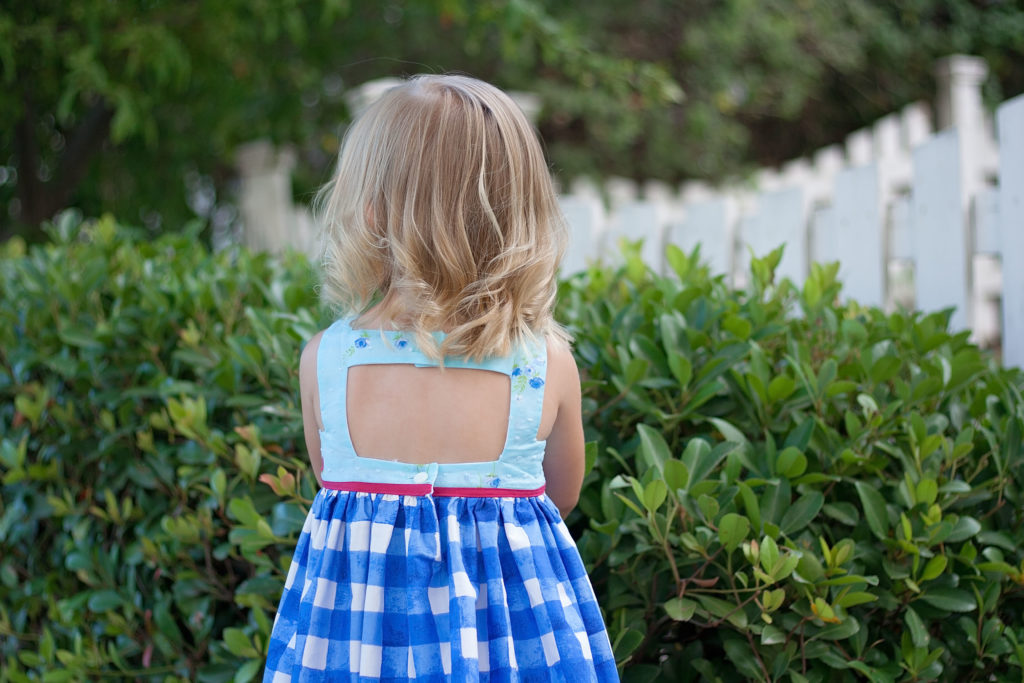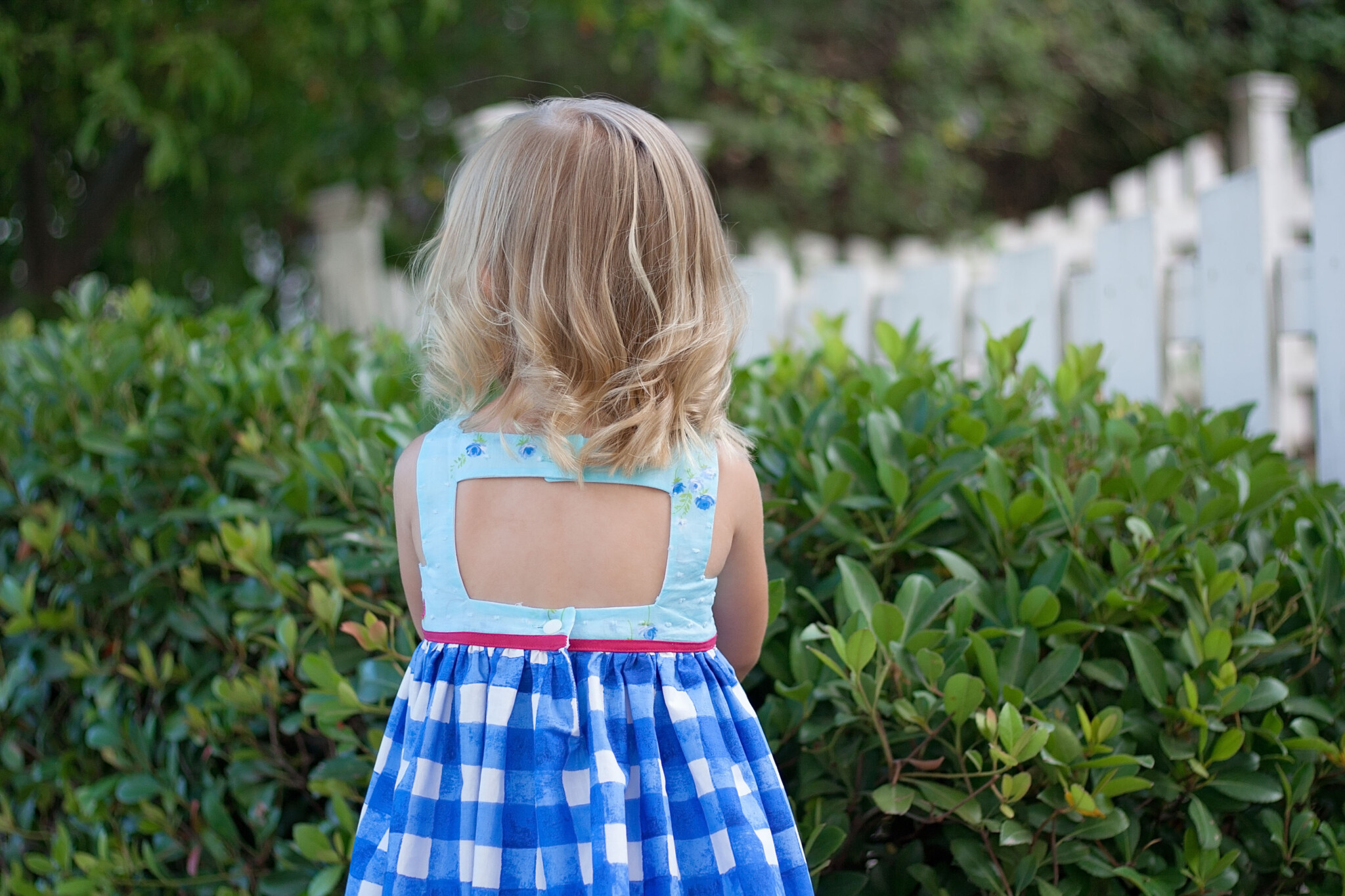 This was my first time sewing a Little Lizard King pattern. I've been swooning over Cassie's work for months. You can check out her fabulous Instagram page here, but I was on a self-imposed, no child-sized pattern buying drought for the past few months, so this is my very first one! The pattern was very thorough, with great detailed steps and clear photographs; I'd definitely recommend it!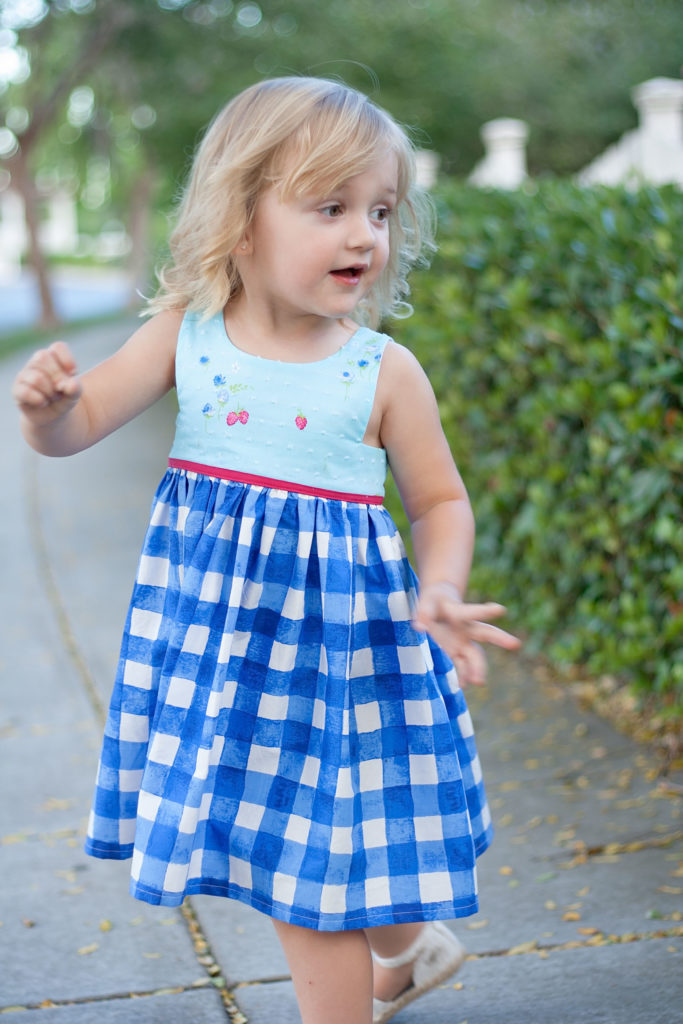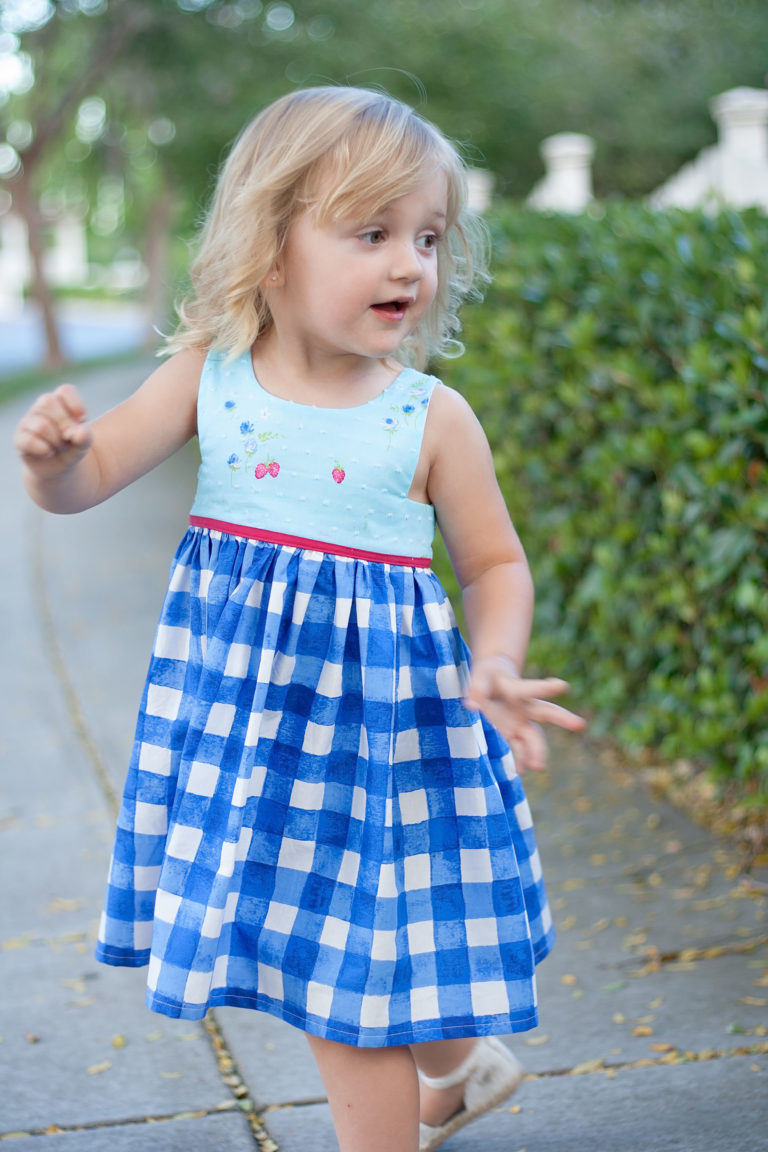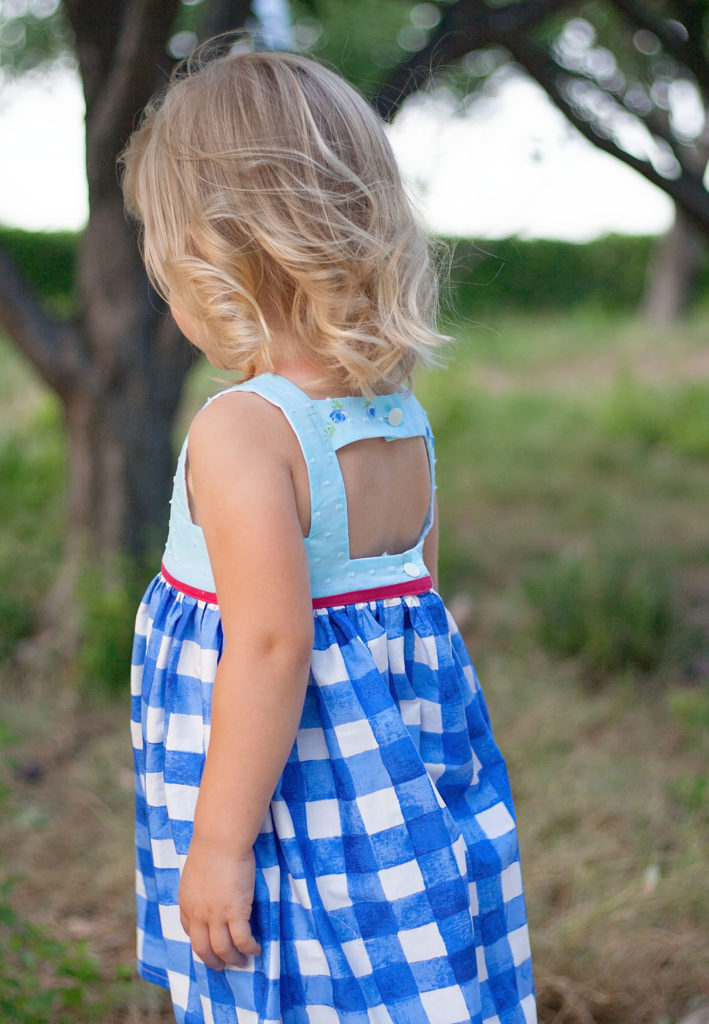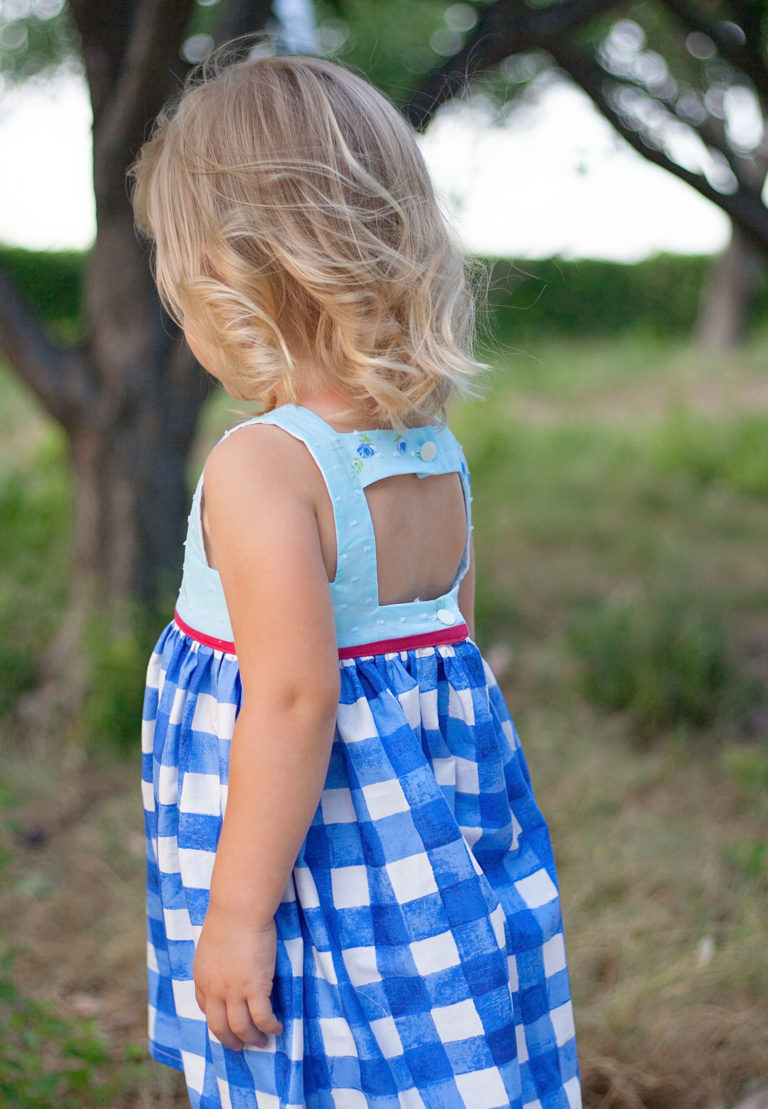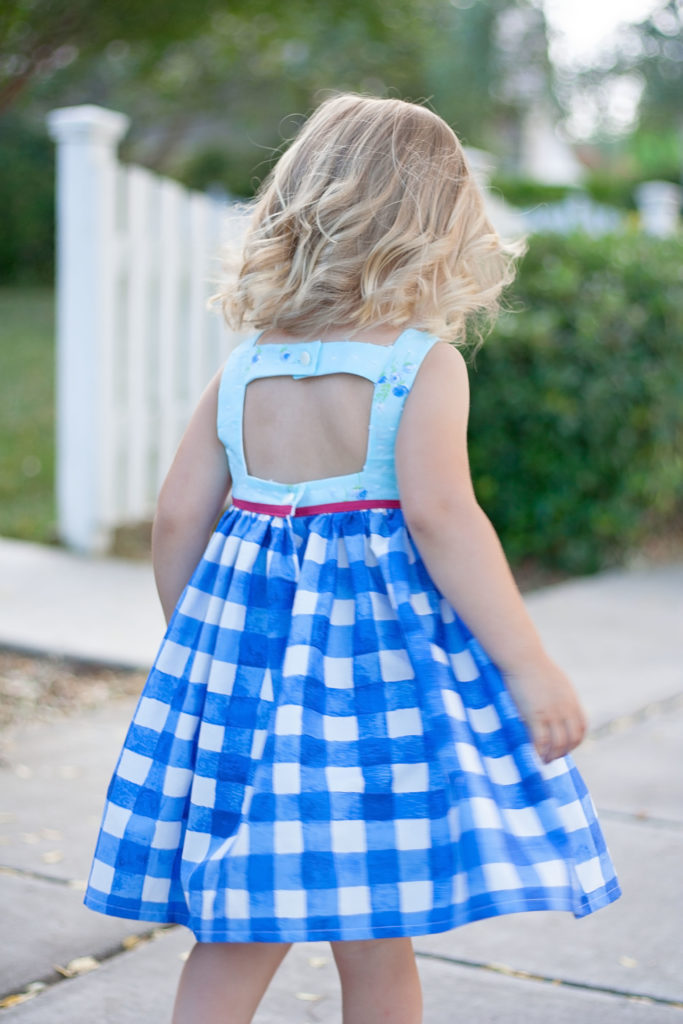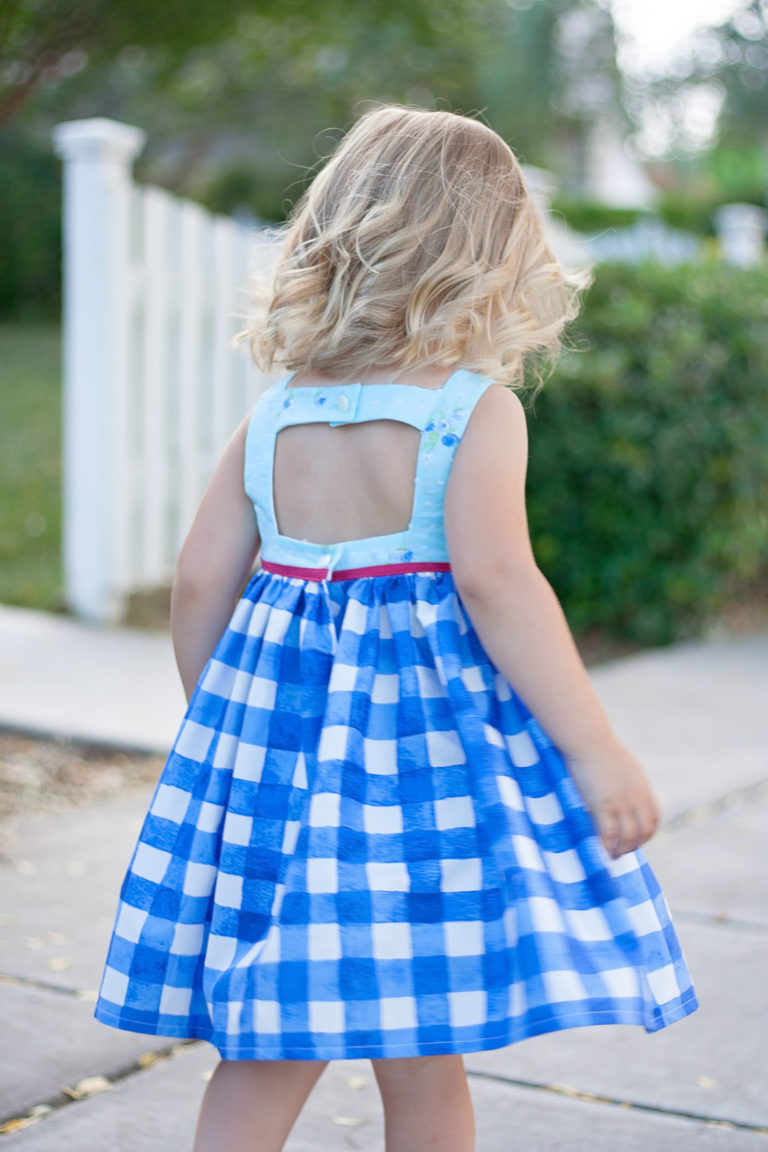 I used some vintage buttons to complete the look. I found the most amazing estate sale of a lady who was a seamstress. Everything in her home was in pristine condition in spite of it being decades old. It was like walking into a time capsule. I ended up with a box chock-full of sewing supplies. So many neat little treasures. I love adding something with a little bit of history to the things that I create. It gives something that's brand new a little bit of history.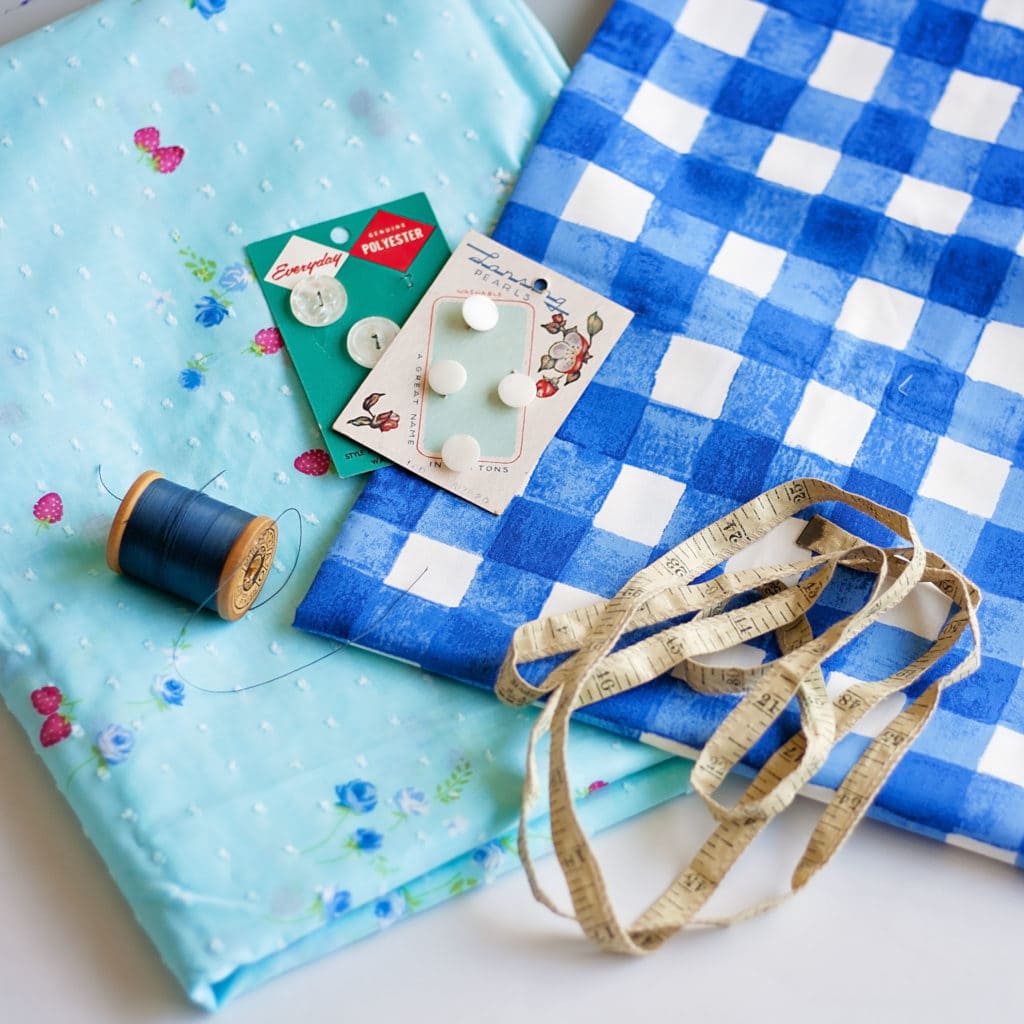 You can find the Winnie Pinnie Pattern HERE.