Do you struggle to find the perfect font? Wondering where to even start? I'll show you my favorite online resources so you can learn exactly where to find fonts online.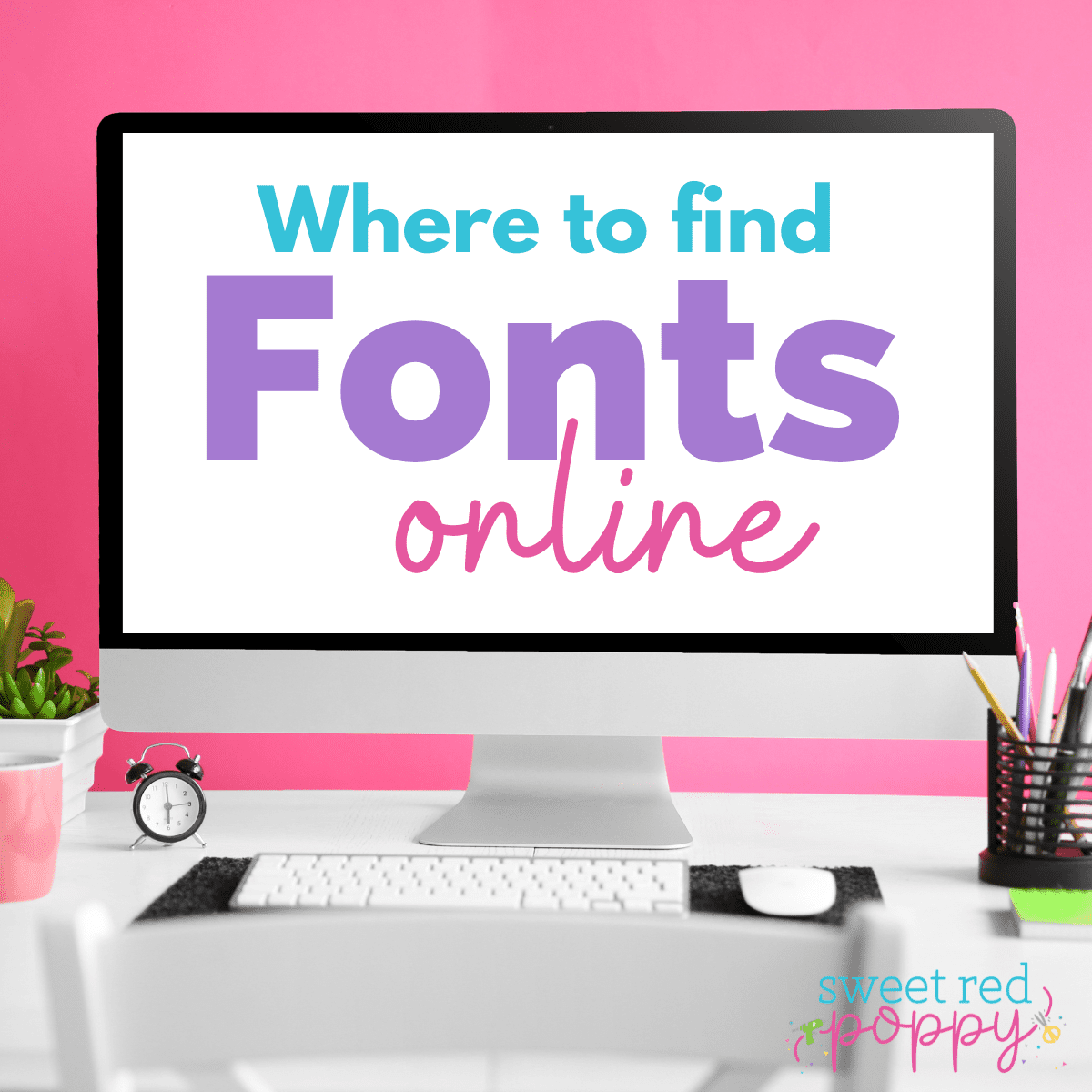 Where to Find Fonts
Do you have a hard time finding the perfect font?
Sometimes it seems that it can take hours to find the perfect font. I know for me, I seem to always have the perfect font in my head, but FINDING that perfect font can be so time consuming!
Not sure about you, but, I could easily get lost searching the hundreds of websites that offer both free and paid fonts. Free font sites offer thousands of options in various styles and are super easy on the budget -aka- FREE! But, they always seem to have limitations.
Alternately, there are also hundreds of sites where you can purchase high-quality fonts. These fonts have often been professionally designed and are often more extensive in their features and styles. But, they can be very expensive.
There are several things to consider when choosing the right font, and I have broken down some things for you to think about. I have also included my favorite sites to find fonts online.
Paid Fonts Online
The advantage of paid font sites, is that they offer a wide selection of professionally designed fonts. Often, these come with additional features and support. These sites provide access to high-quality fonts that have been created by experienced designers. They often offer a large selection of styles, weights, and glyphs.
When you purchase a font online, it usually comes with documentation to help ensure that you are legally using the font you purchased. While paid fonts can be more expensive than free alternatives, they can be a worthwhile investment depending on how you plan to using them.
Some of my favorite sites to find fonts online are, Font Bundles, Creative Market, and Creative Fabrica.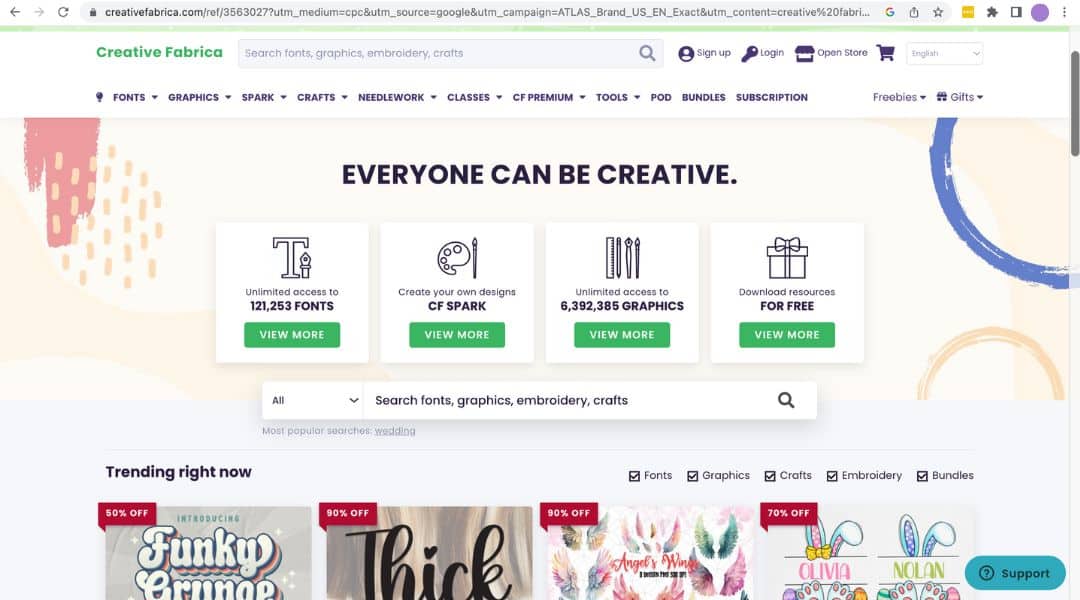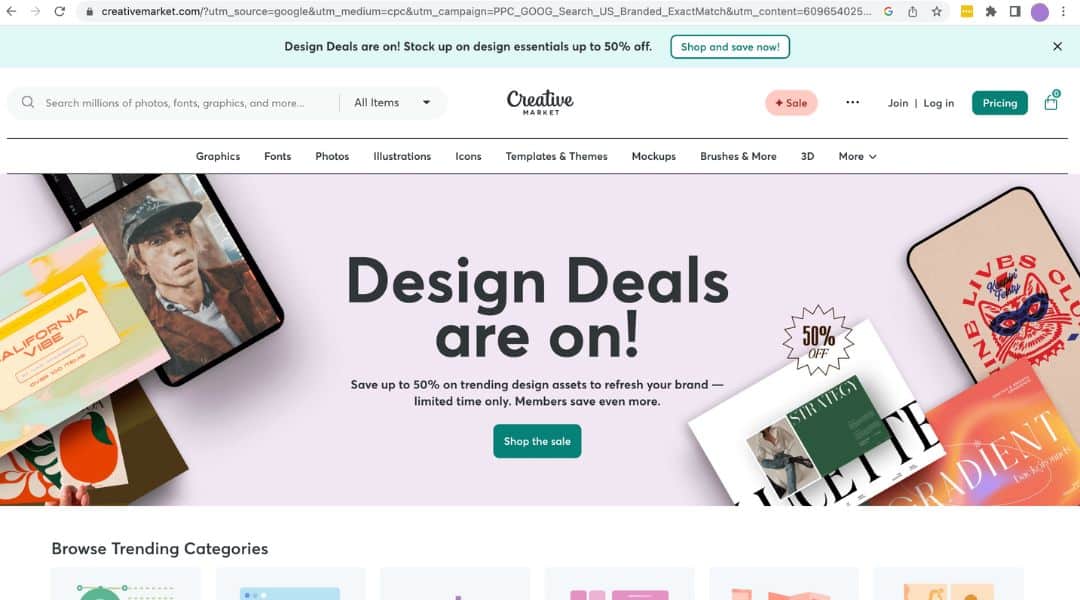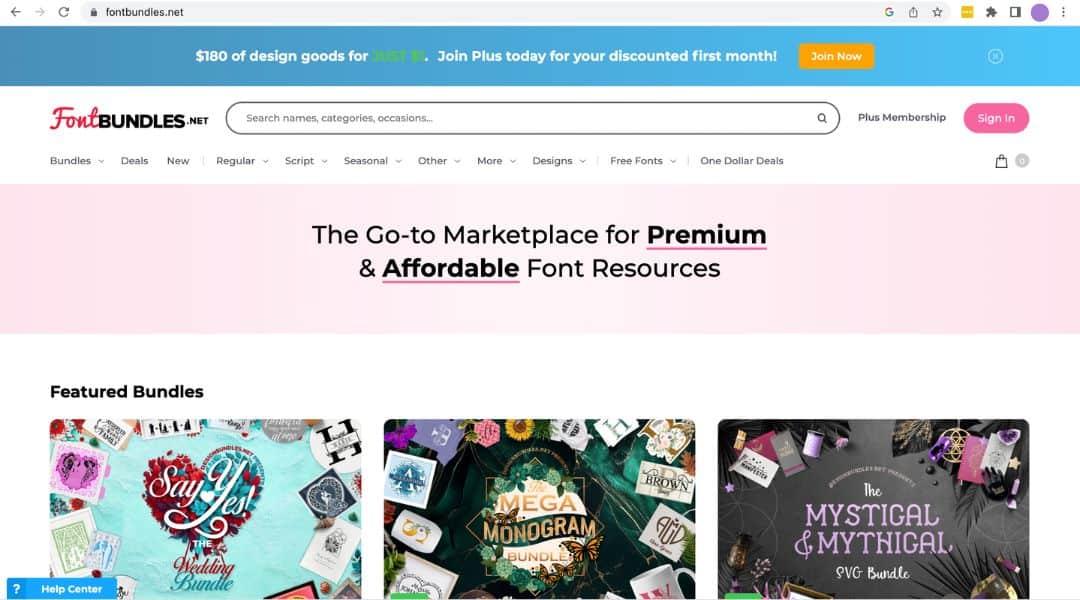 Free Fonts Online
Once you start searching, you will discover that there are thousands of free eye-catching fonts online. In fact, using free fonts is a great way to ensure that you don't break the bank!
However, it's important to keep in mind that not all free fonts are created equal. Some fonts may not be as high-quality or well-designed as paid fonts.
Additionally, it's important to be aware of licensing restrictions and ensure that the font you choose can be used for its intended purpose. All creative work, including fonts come with respective property rights. When downloading a free font, you might need to ensure that the designer receives credit for their creative work. Always make sure you check the legalities of every font you download.
Two of my favorite free sites are: DaFont, and 1001 Free Fonts.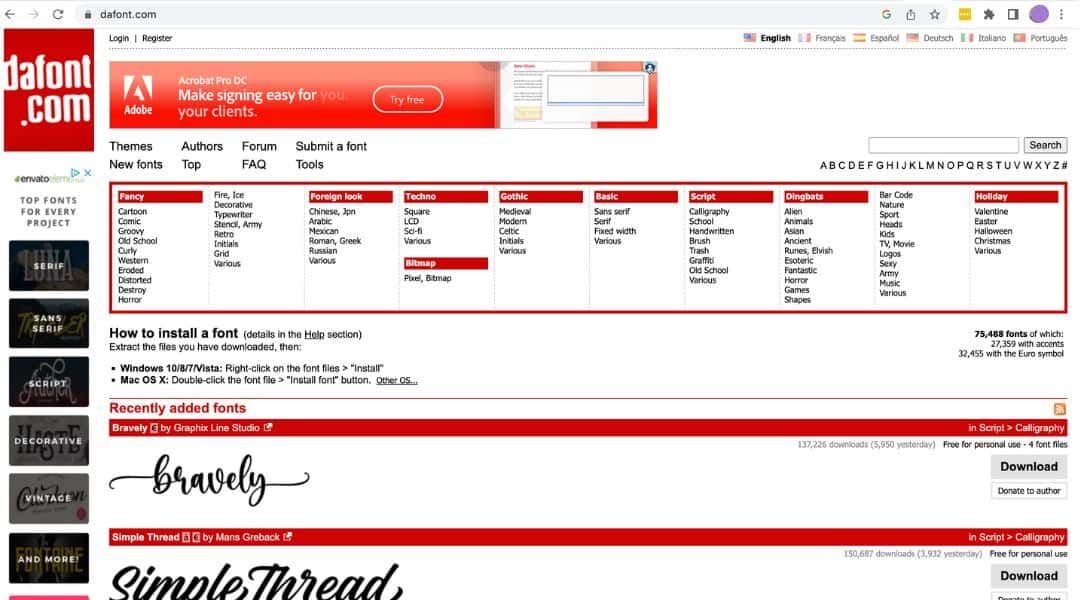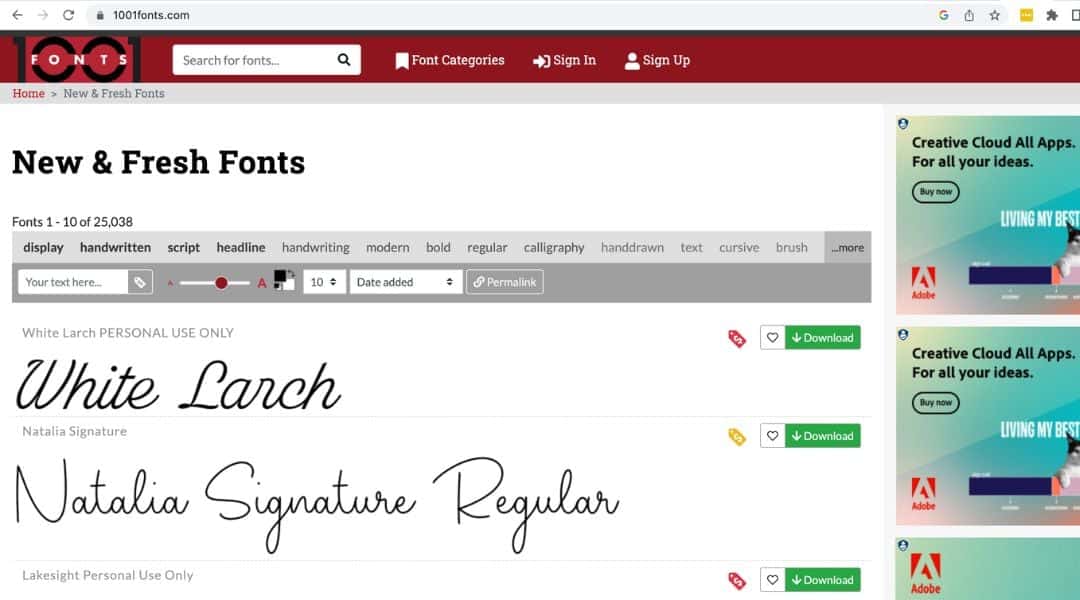 How to Make Your Own Fonts
Have you ever wished that you could take your kiddos handwriting and turn it into a font?
In the past, creating fonts has been very difficult and practically requires a doctorate in graphic design. But now, there is a very simple way to create your own fonts. There's this SUPER EASY website called Calligraphr that makes it simple! And I mean, simple!
Calligraphr is a platform that allows you to create your own fonts with very little design experience, and is VERY easy to use. It offers step-by-step guidance so you can upload your handwriting and create fonts. It also has easy tutorials that you can follow to learn how to make your own fonts!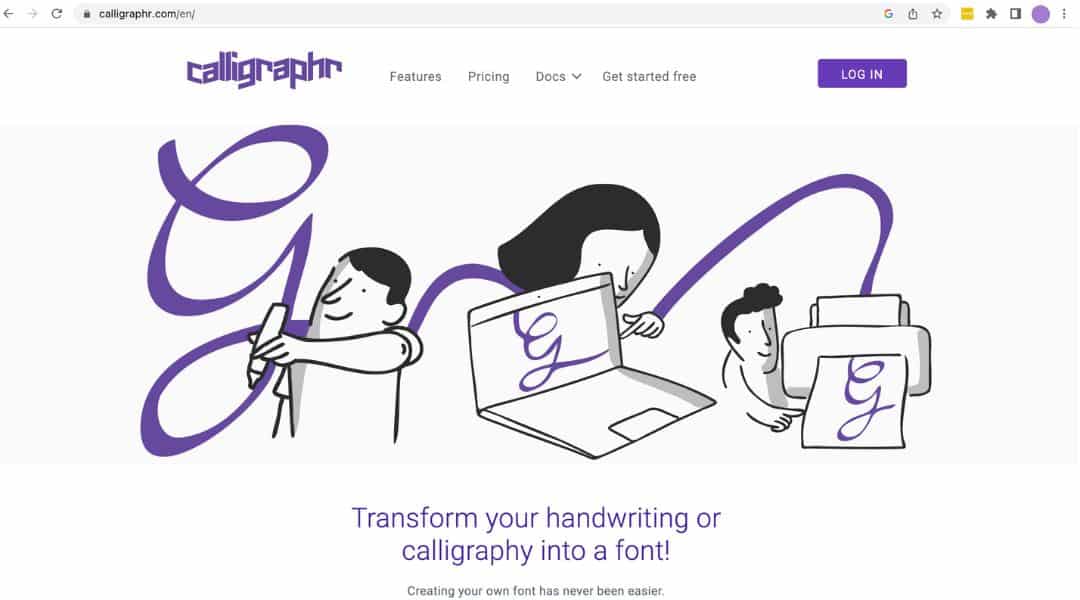 Calligraphr is very inexpensive and you can even try it for Free!
Adobe Fonts
I love using Adobe Illustrator to design SVG Cut Files and have found that there are thousands of included fonts to choose from.
As an iOS user, one of the coolest things I have found is that you can download these fonts on your iPad. Once downloaded they can be available across other Creative Cloud apps. So this means you can start a design on your iPad and finish it on your desktop using the same font! How cool is that? To learn more about adding fonts to Adobe Illustrator, click here.
Don't want to forget How to Find Fonts Online? Save this post for later! Click here to save to Pinterest.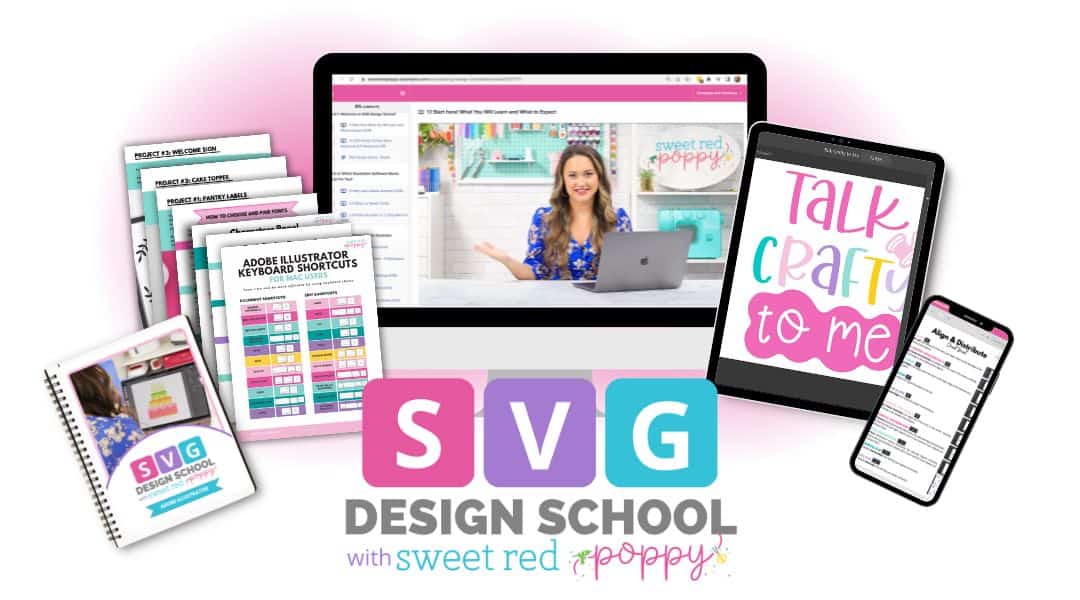 If you are ready to take your crafting to the next level, and are ready to learn Adobe Illustrator, I have a brand new course that will teach you all about using and uploading fonts so you can create all kinds of one-of-a-kind SVG cut files. Learn all about SVG Design School here.