Download This Free Valentine's Day Gnome Printable to Create DIY Valentine's Cards.
These printable gnome Valentine's cards are quick and easy to make. Just print, cut, glue, and send them on their way! They are easy enough to make that your kids can join in and help you make them.
There's nothing I love quite as much as a good pun, especially when it comes to Valentine's cards.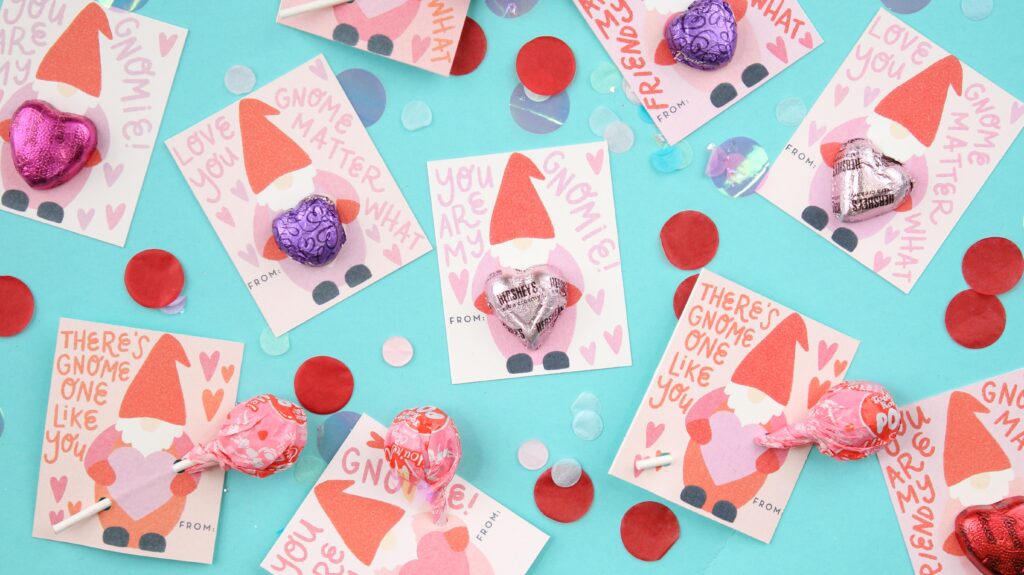 My kids love having unique Valentine's Cards each year and spending time together making them is one of our favorite Valentine's Day traditions.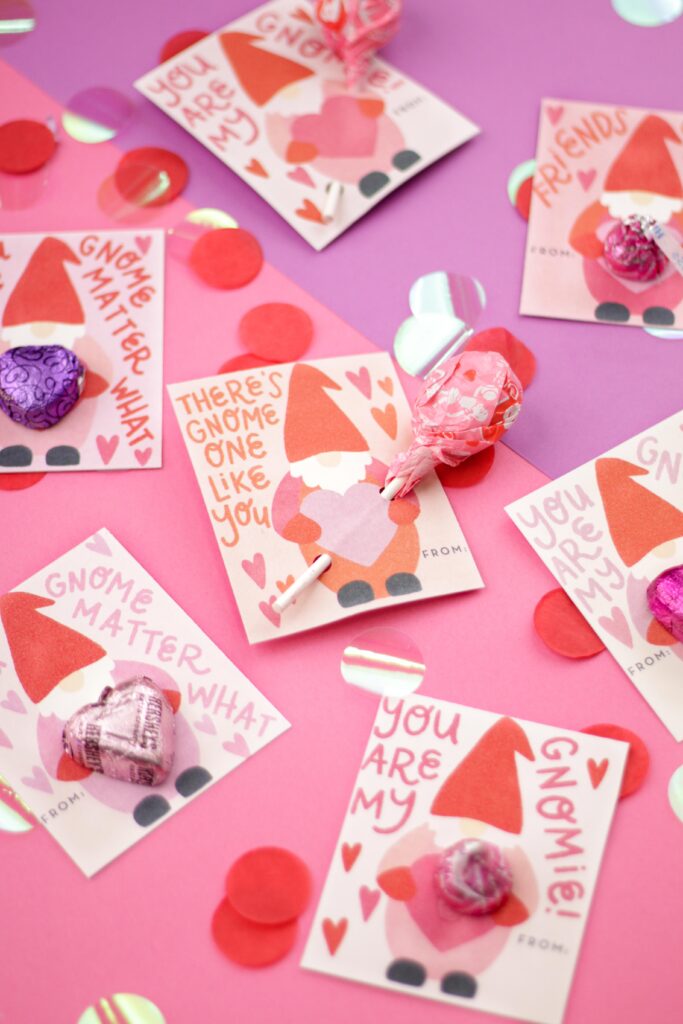 You can pair them with chocolate hearts, kisses, or even a lollipop! Add your name, and you have a finished Valentine's card.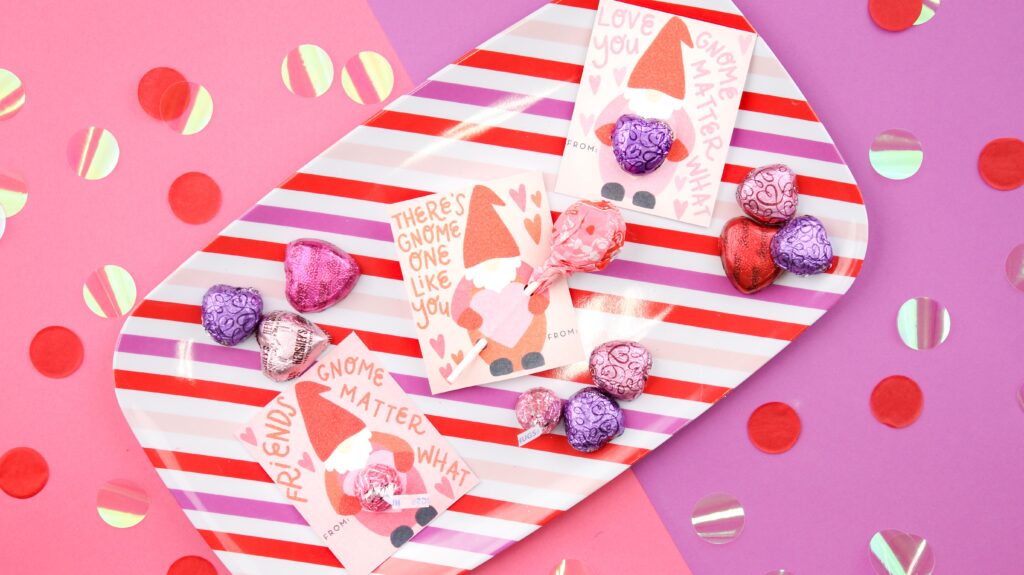 I've been obsessing over the gnome trend so, of course, I had to find a way to incorporate it into my Valentine's Day decor and gifts this year.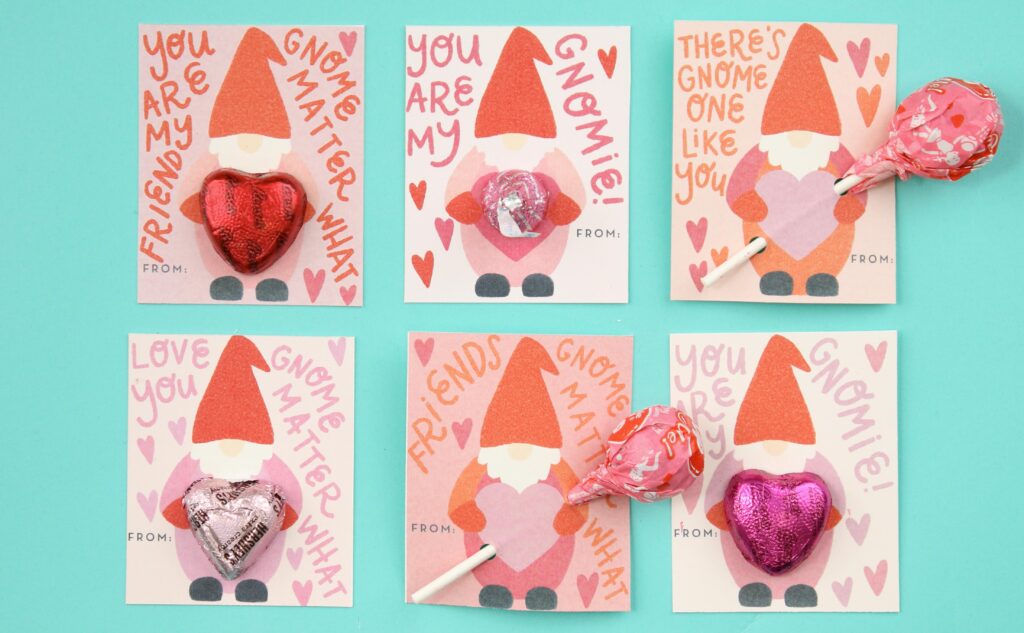 This printable features six different cards in a fun and modern Valentine's Day color palette. These Valentine's Day cards are gender-neutral and can be used by anyone! My son and daughters are all using them for their school Valentine's this year.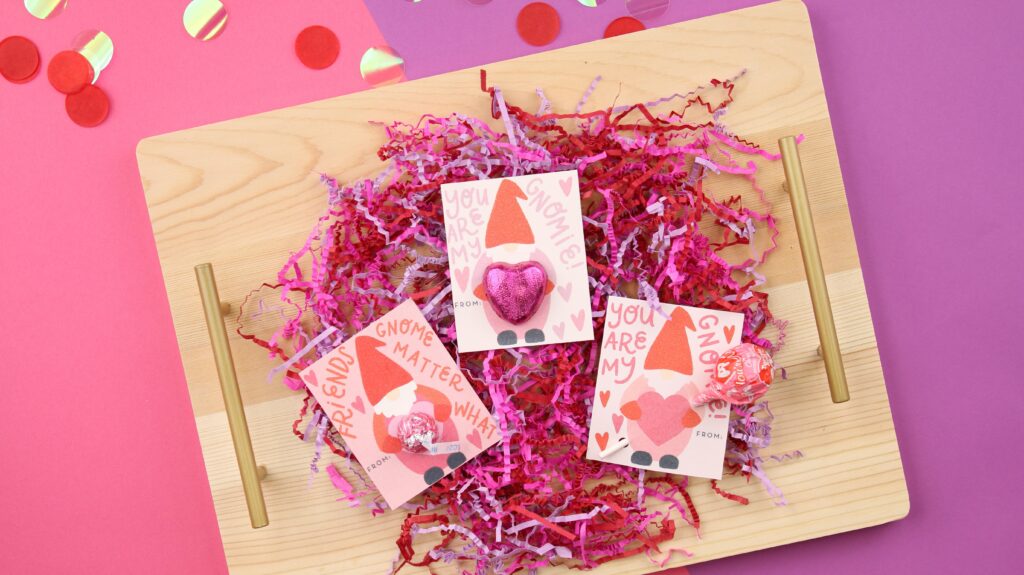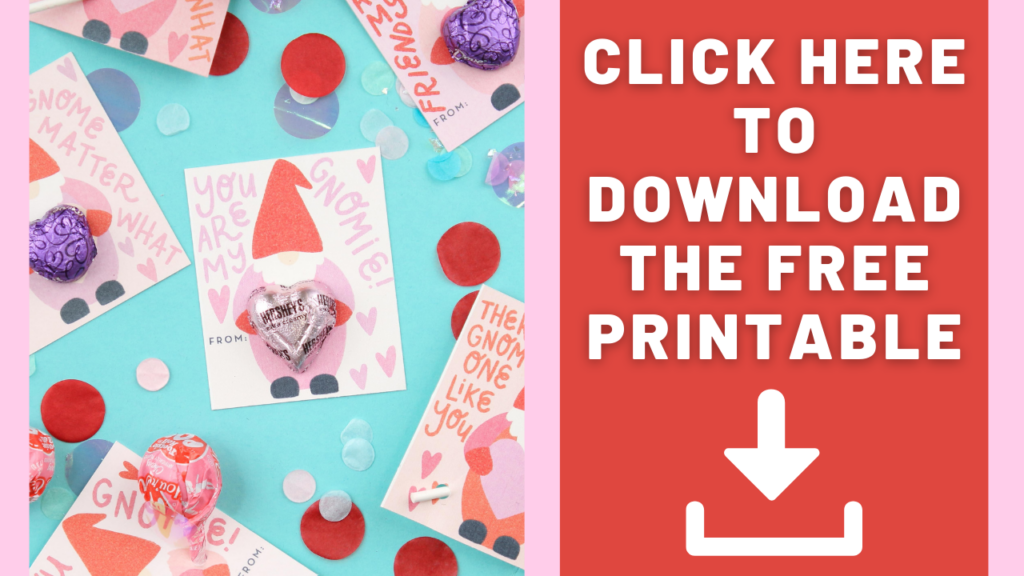 SUPPLIES
STEP ONE: PRINT VALENTINE'S DAY GNOME CARDS
Start by downloading the free Printable Gnome Valentine's Day Cards.
Open up the file from your downloads.
For the best results print them using your highest quality settings. This will look slightly different for every type of printer.
I always increase the quality of my print when working with multi-colored printables so the image quality is higher.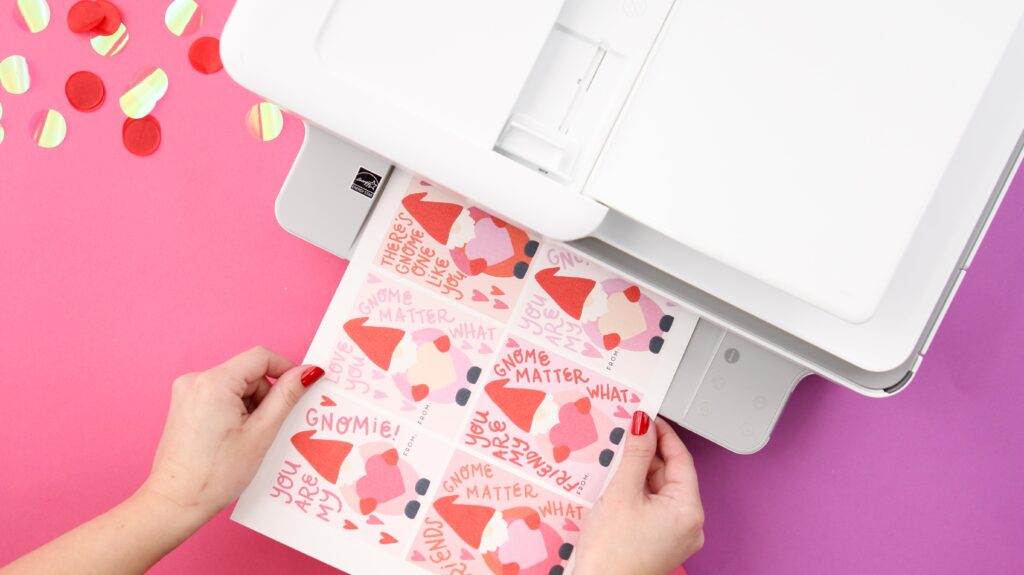 I also like to use a heavy-weight white cardstock so the cards will have some weight to them and won't tear or bend.
If you're really in a pinch regular computer paper would work but cardstock is definitely more sturdy.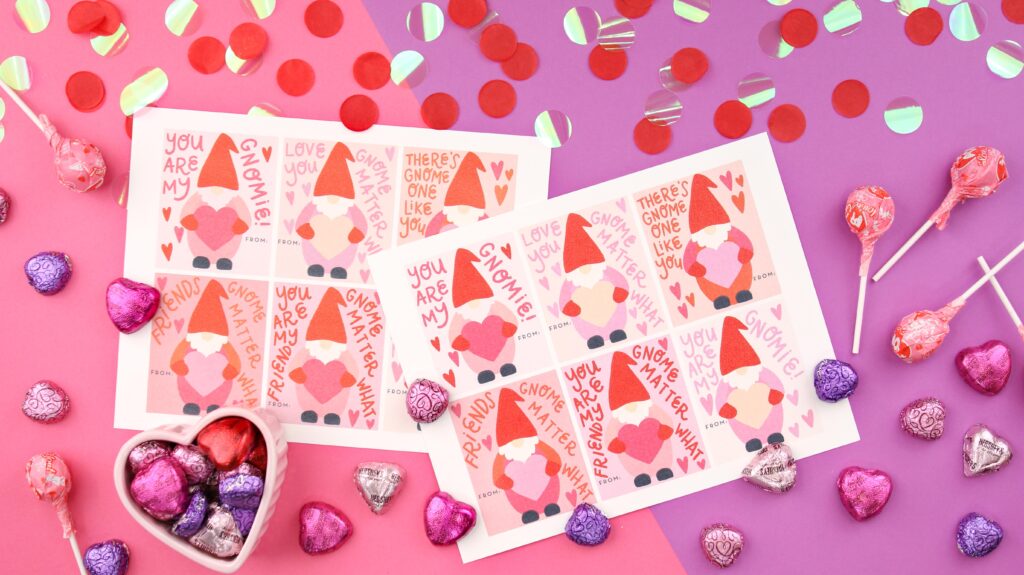 STEP TWO: CUT VALENTINE'S DAY GNOME CARDS
Once you've finished printing your gnome Valentine's cards simply cut out each card using a pair of scissors.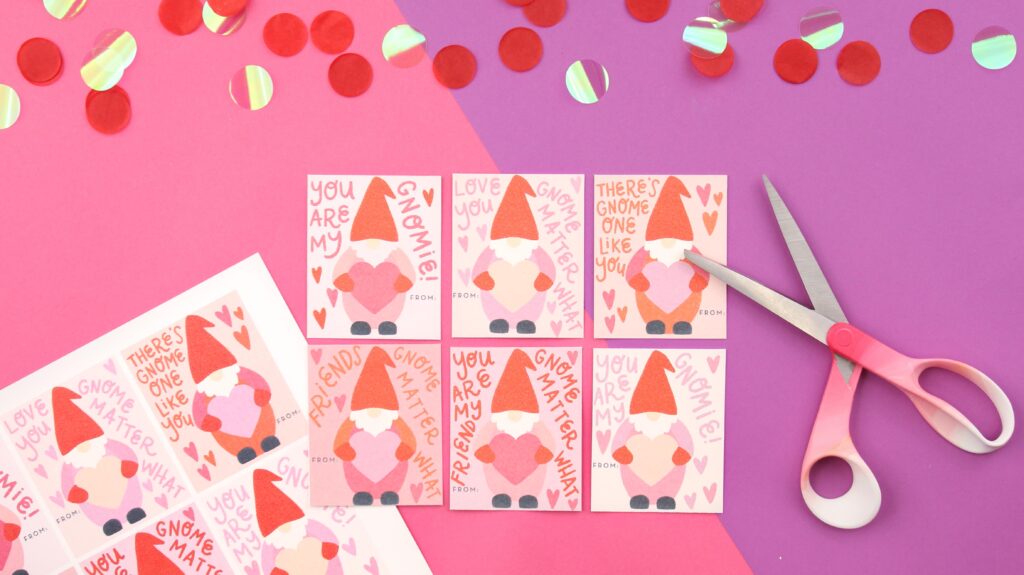 STEP THREE: ATTACH CANDY TO VALENTINE'S DAY GNOME CARDS
Have your little one write their name on the card before you add the candy.
If you're planning on adding chocolate to the middle, you can place a small dot of hot glue on the back of the candy or a little bit of tape.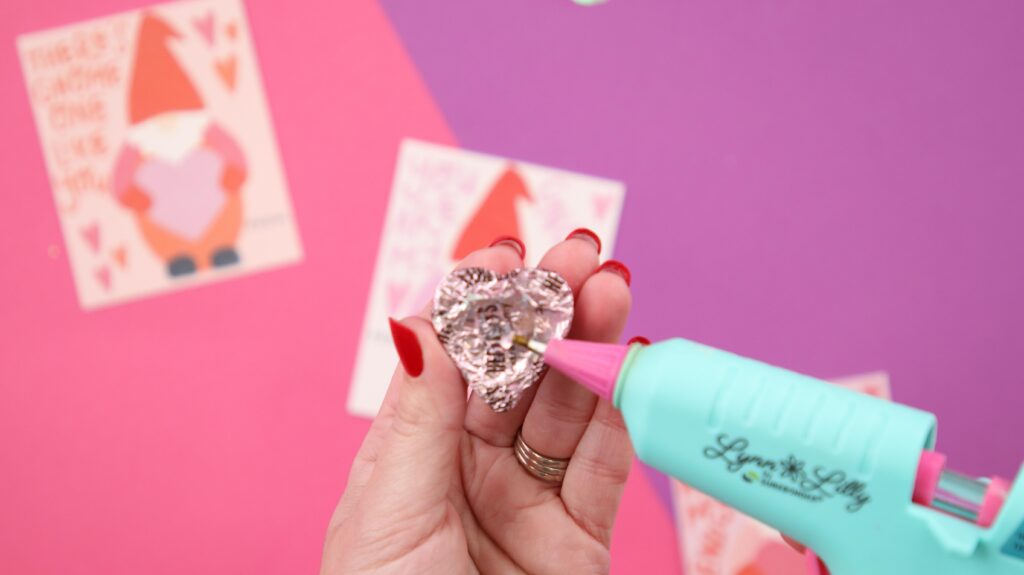 Then, secure the candy to the Valentine's card.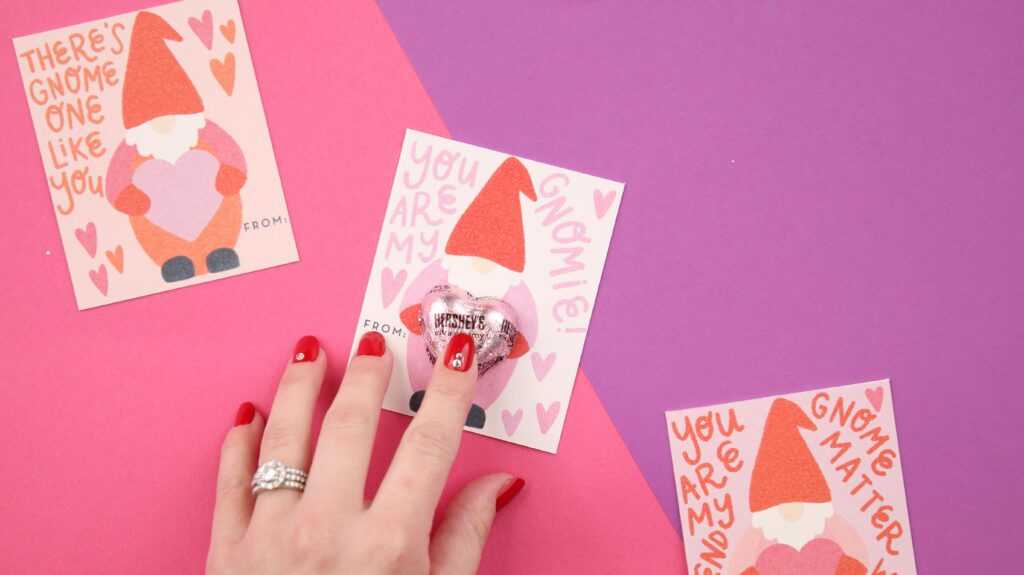 If you're planning on attaching a sucker, be sure to use a hole punch to create two holes. I'd recommend placing the first hole near the right shoulder and the second hole by the left leg.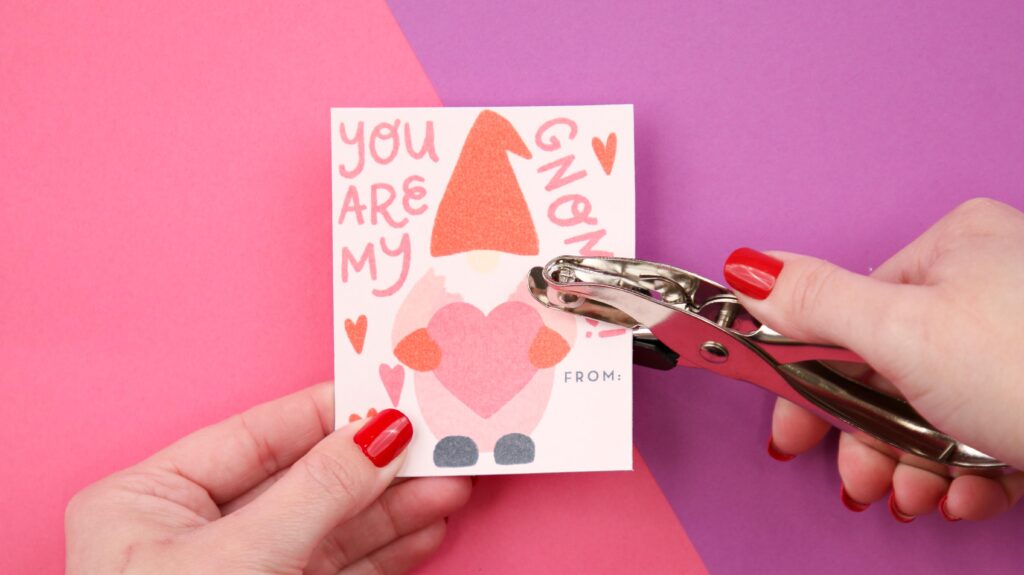 To add a sucker to the card, guide the end of the lollipop stick through the top hole from the front of the card and out the bottom hole from the back of the card.
You can add a small piece of tape along the backside of the card to secure it in place.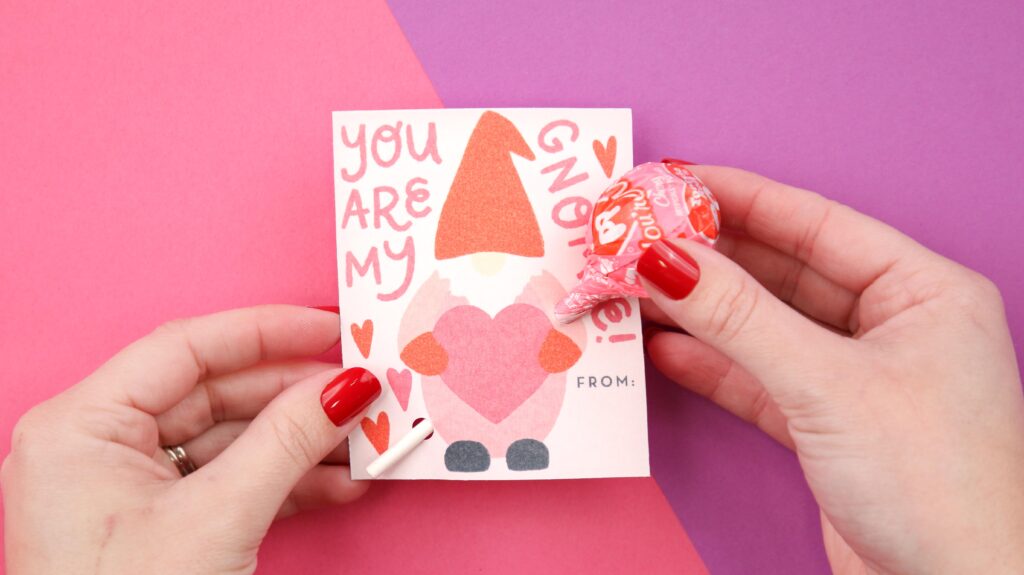 I hope you enjoy these free printable Valentine's Day cards!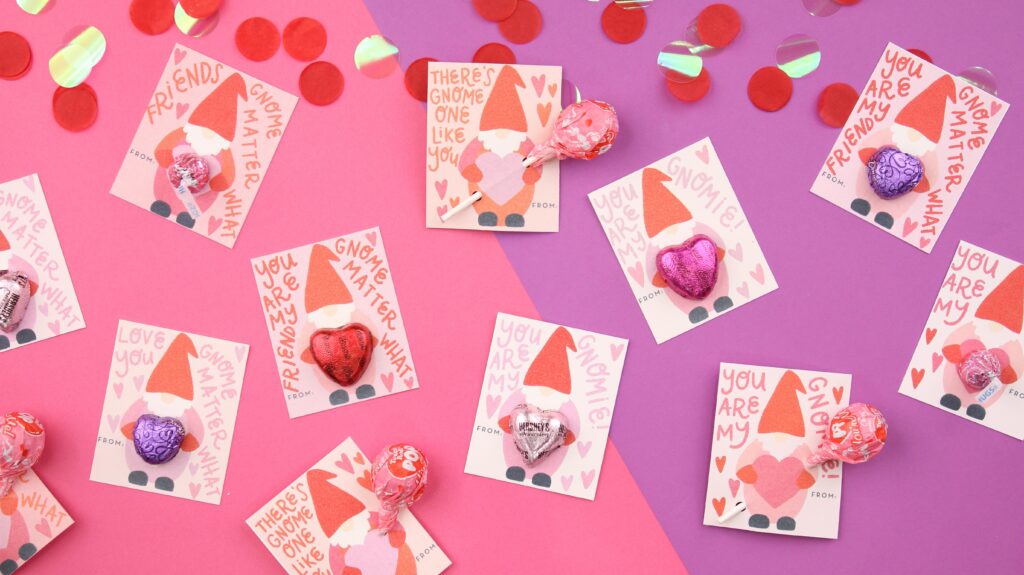 Don't want to forget about this post? Click here to save this image to your favorite Pinterest board!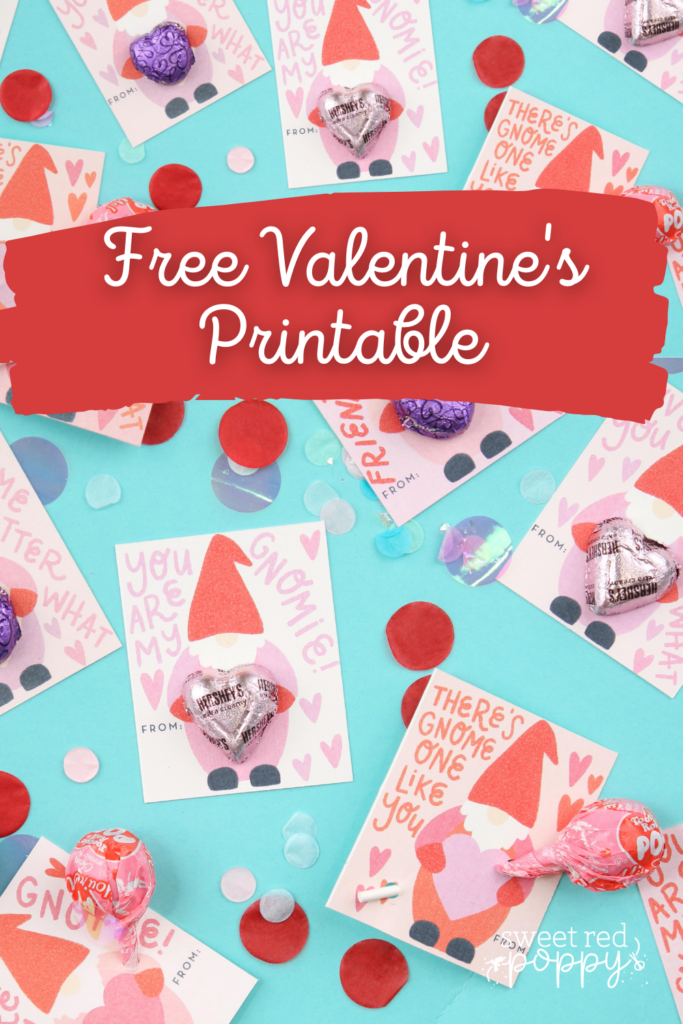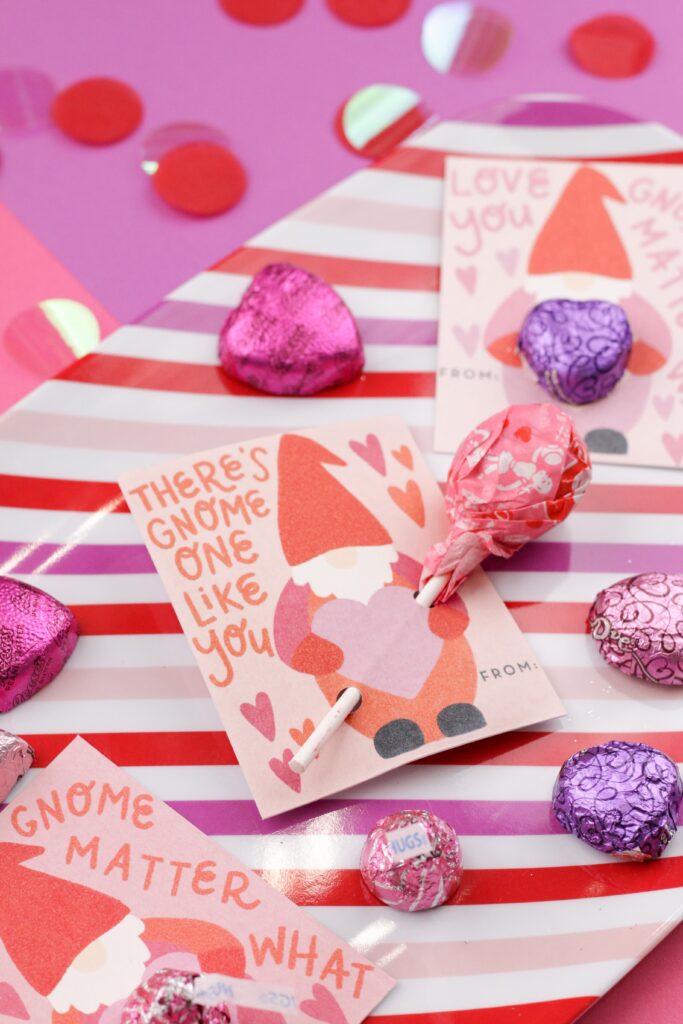 Want more from Sweet Red Poppy? Join my crafting and sewing Facebook group where you can show us what you're making, ask questions, and learn from others!
Follow me on Instagram for daily crafting inspiration and a look behind the scenes.