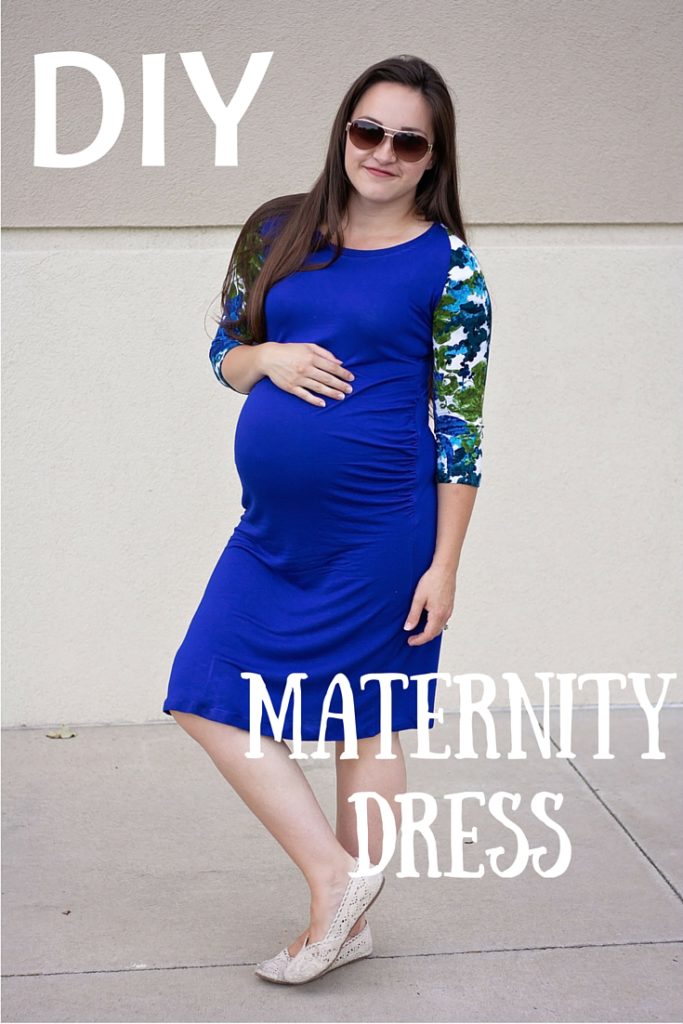 My amazing friend, Bonnie Wiscombe of the blog Whisk 'Em just released this brand new alcoy dress pattern and get this, it's FREE!!!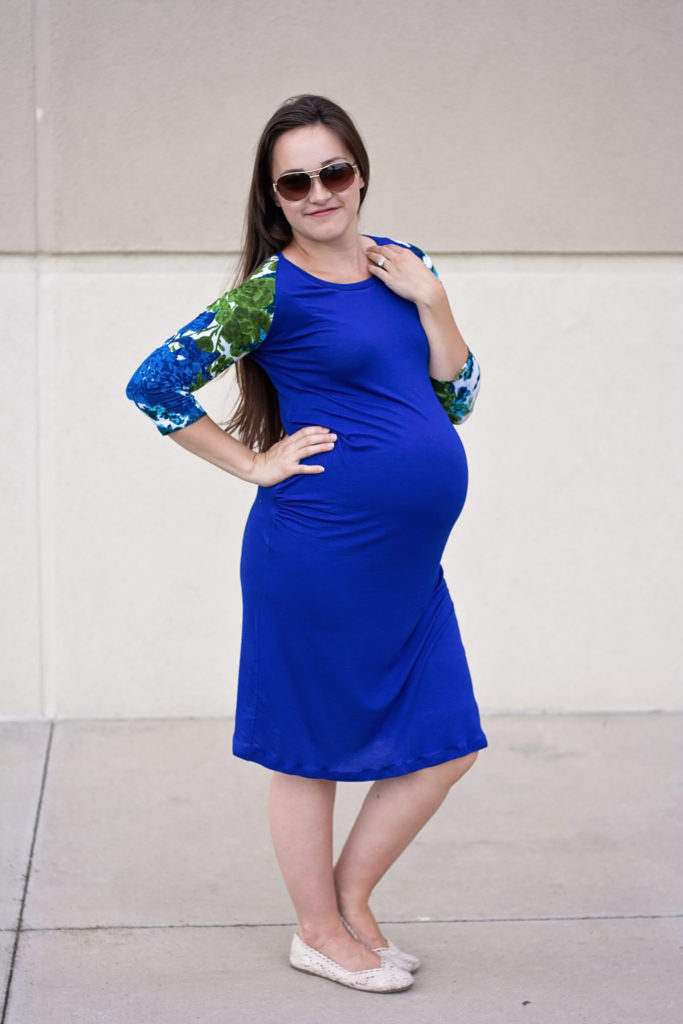 When she asked me if I wanted to test her alcoy dress pattern, I told her I would love to proofread and sew it for her, but that I wouldn't be able to fit in it. Then she suggested I do a maternity hack....so of course, I obliged. There aren't many people who could convince me to put on a form-fitting dress at 37 weeks pregnant, but I just couldn't say no to Bonnie!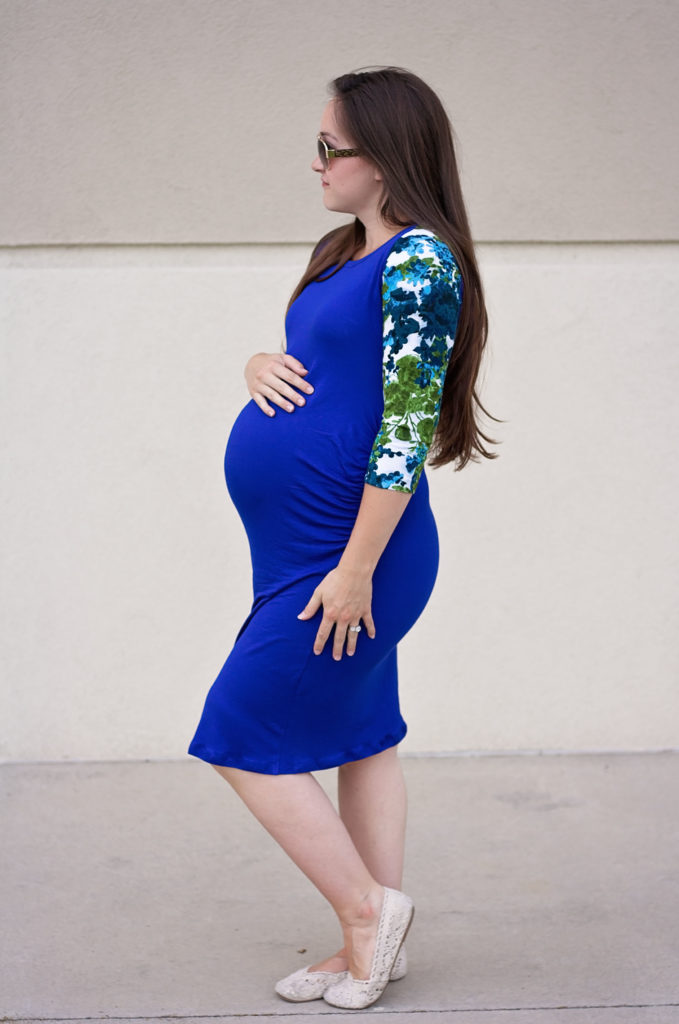 Bonnie is one of the sweetest people I've had the chance to connect with through the blogging world! You have to jump over to her blog and check out her awesome sewing and lifestyle posts. Seriously, this lady does it all! She homeschools 7 children and somehow manages to run a blog and draft patterns. She has an innate desire to design and create beauty that I can totally relate to. She always has the greatest insights into raising a family and she's so honest about what raising a large family is really like.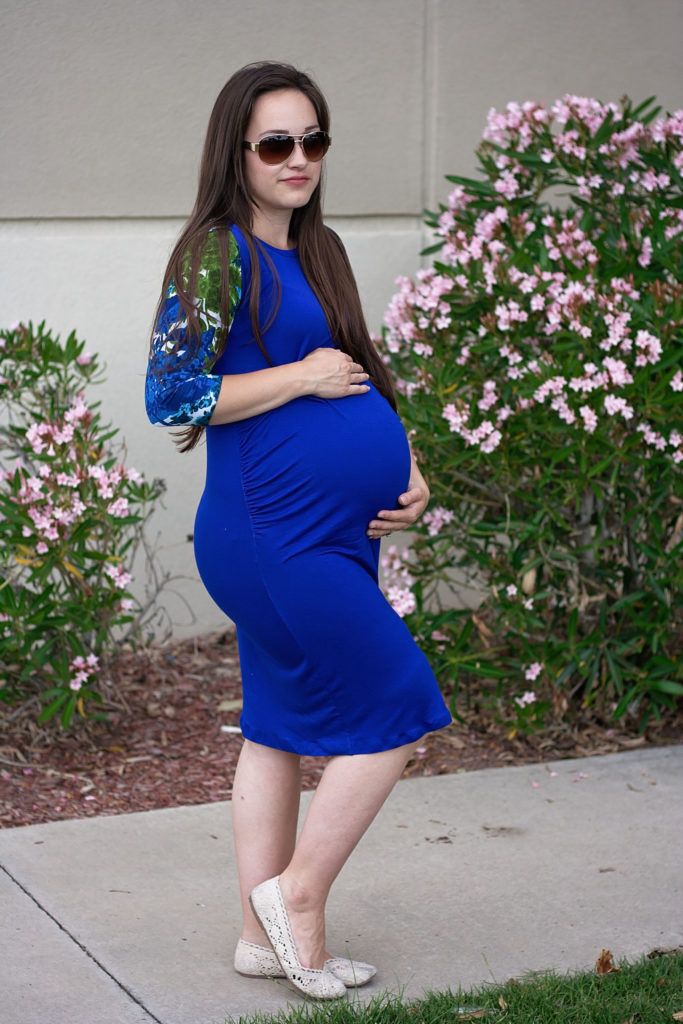 For the maternity hack on this alcoy dress pattern I added a total of five inches to the front waist and curved the pattern piece out to mimic my belly. Then I added elastic to each side of the front of the dress beginning right below my bust and ending just before my hips. I graded my pattern from a size Small bust to a size XL hip based off of my measurements.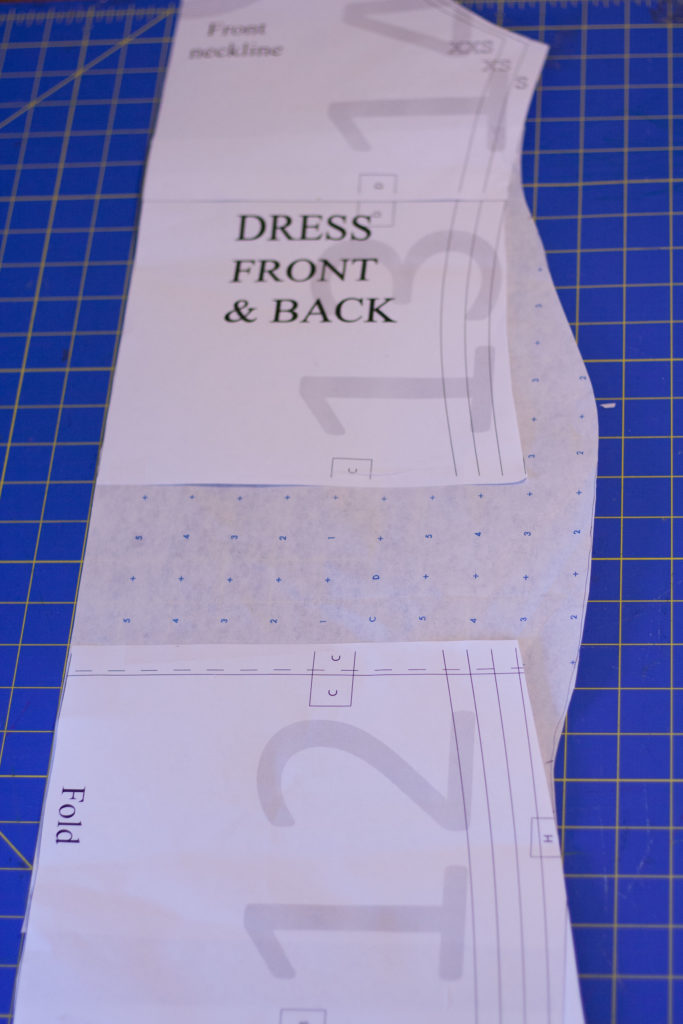 A friendly word of advice.....don't measure your hips when you are just days shy of giving birth. 😉 I'm still trying to recover from the shock! All those late night cravings are catching up to me.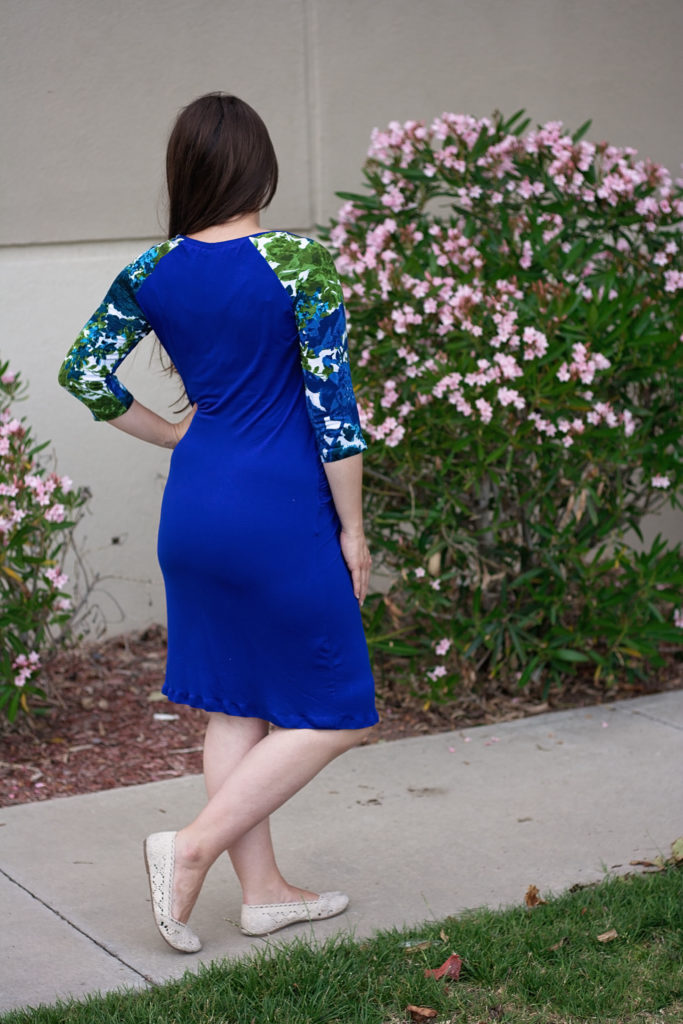 I had to laugh when I pulled out my measuring tape to figure out my size for this dress because Madeline immediately pulled off her shirt and put her arms out. She has the measuring drill down perfect. Please tell me I'm not the only sewing mom whose children strip when they see the measuring tape!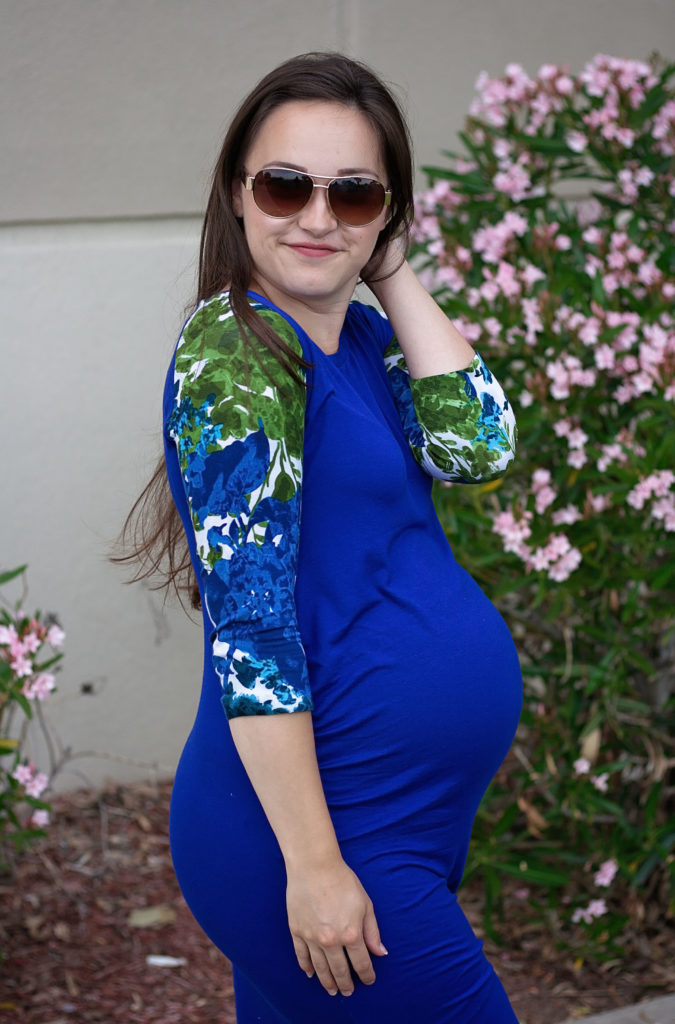 For the sleeves of this dress I used a floral print I found at JoAnn's, and for the body I used a knit I picked up in LA at Michael Levine. The blue fabric has hardly any stretch recovery so I probably could have sized down. I ended up taking the dress in a little on each side to make up for that. I also took about three inches off of the length of the dress and the sleeves to accommodate my petite height.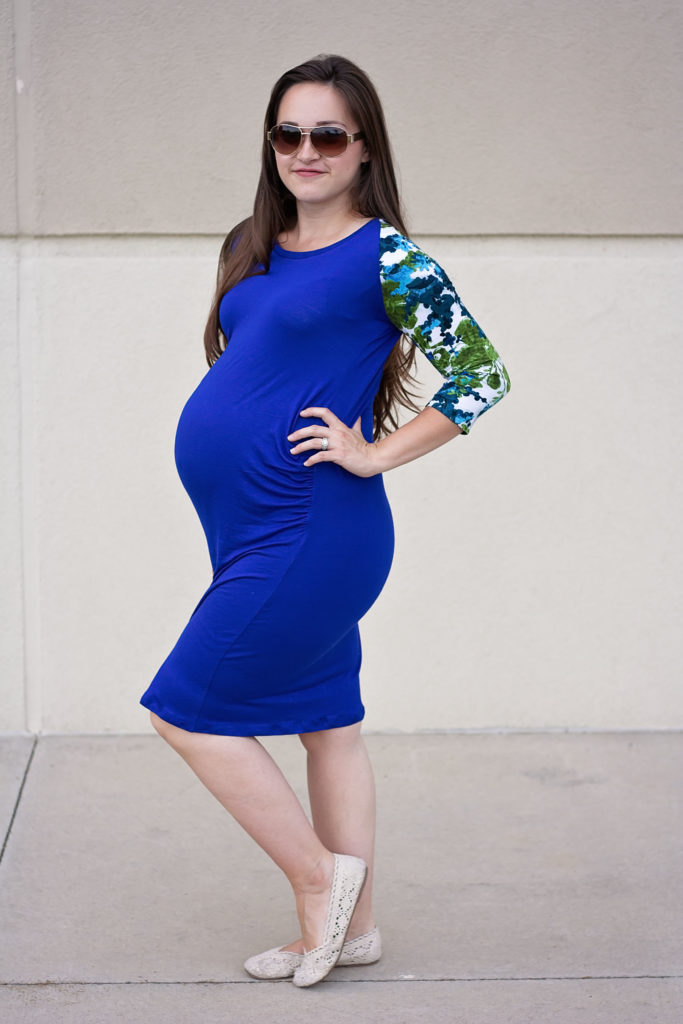 Hopefully you won't mind that I'm rocking shades and day five hair. It's been one of those weeks. I think I've had a combined total of 8 hours of sleep this week. My body keeps playing tricks on me and decides to contract all night long, only to stop abruptly come morning. So I've been pacing the halls at night all week long. Hopefully this baby will make her debut soon, because I'm going just a tad bit crazy in the meantime.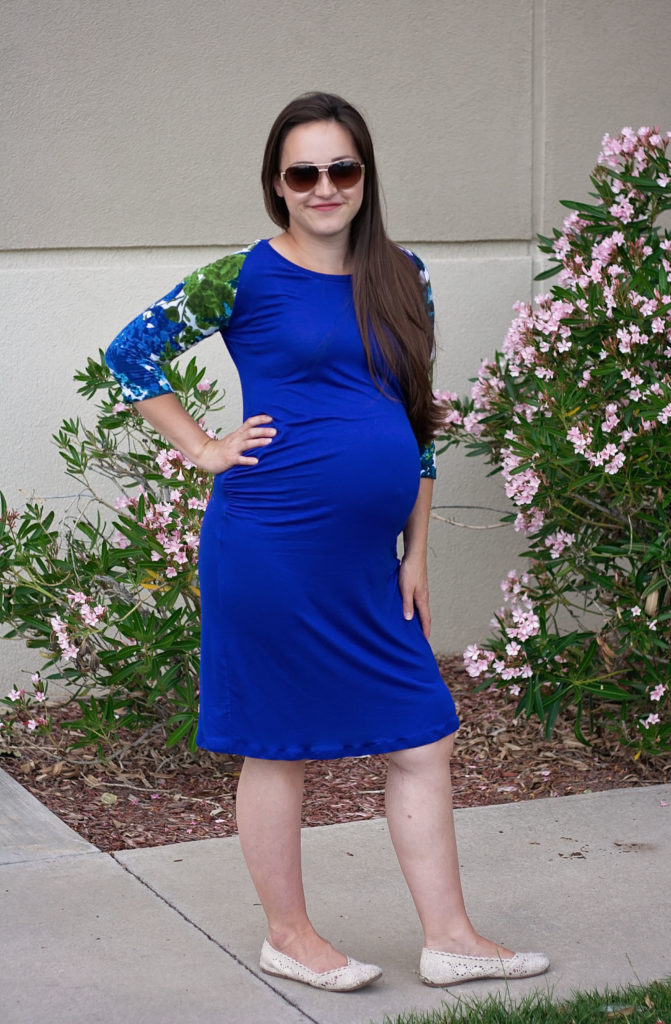 This pattern is perfect for running around and chasing kids, but it can even be dressed up for church. I love patterns that are versatile and this one definitely is! So run on over to Whisk 'Em sign up for her newsletter and grab this FREE PDF pattern.