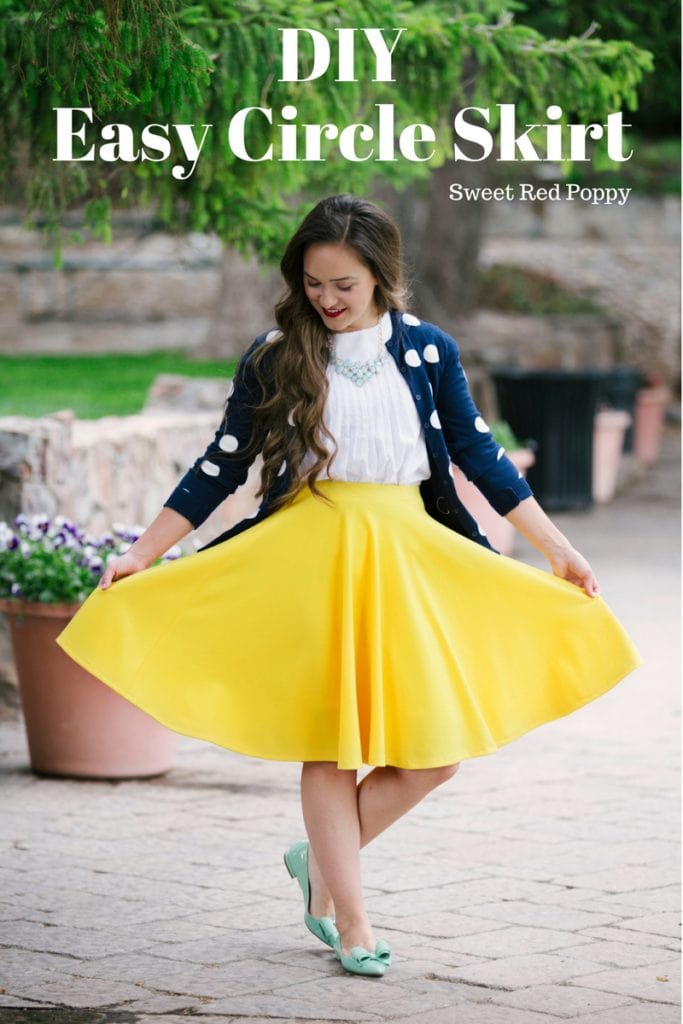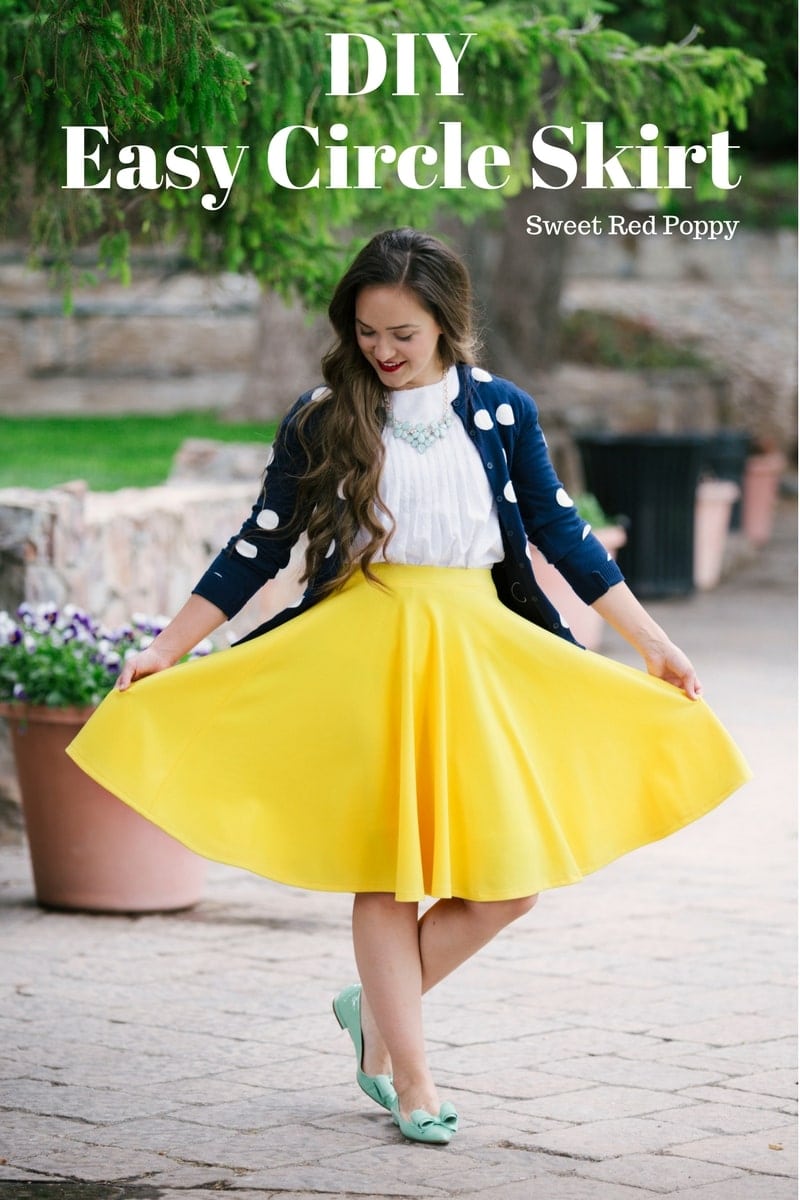 When it comes to circle skirts, I have a hard time passing them up. I've been wanting to make one for quite awhile and finally got around to it. I even wrote up a tutorial so that you can make one as well!
You can find the tutorial here.
I ordered this Scuba knit fabric in yellow from Stylish Fabrics after envisioning a nice, full circle skirt with plenty of volume.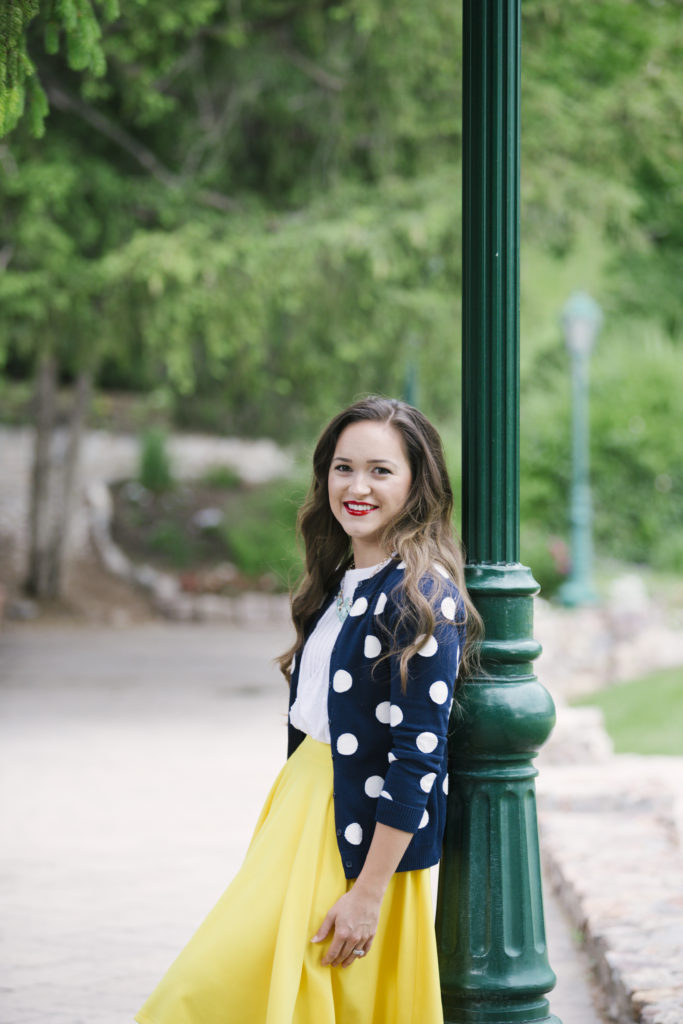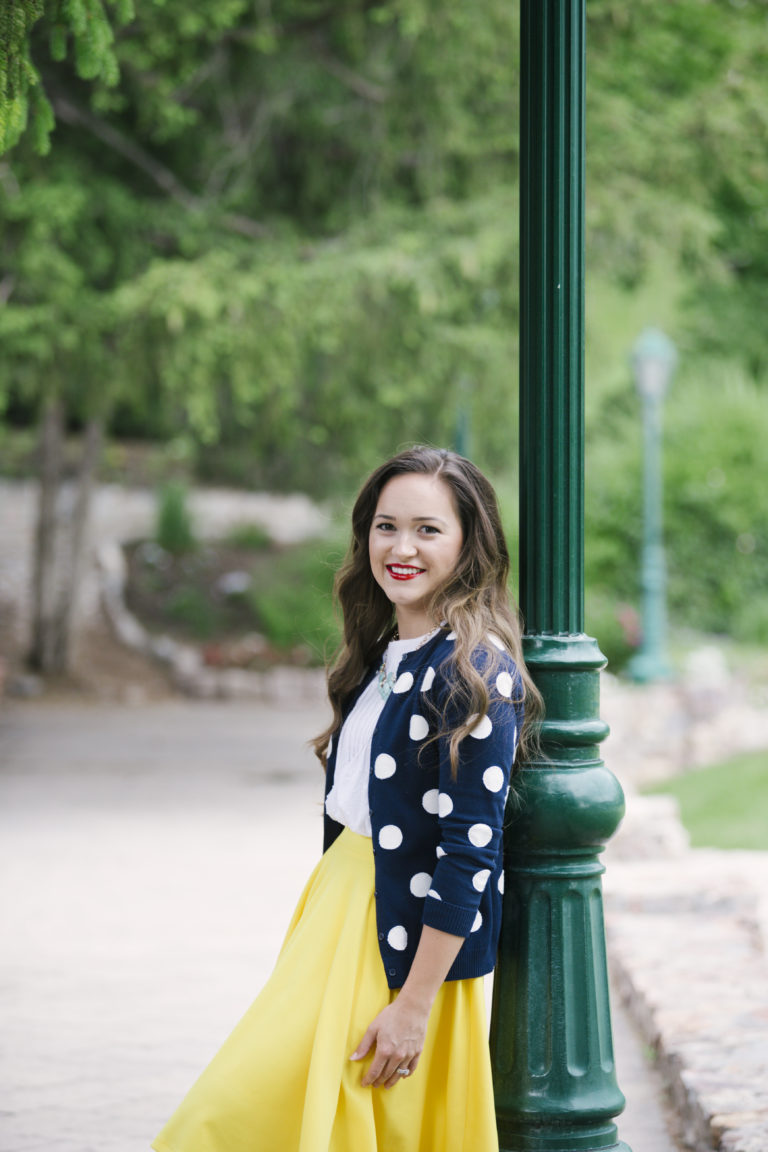 I've always been a sucker for a good circle skirt and my wardrobe has been in desperate need of some solid colored skirts. I started searching the internet for a pattern and when I didn't find exactly what I was looking for I took matters into my own hands and created this tutorial.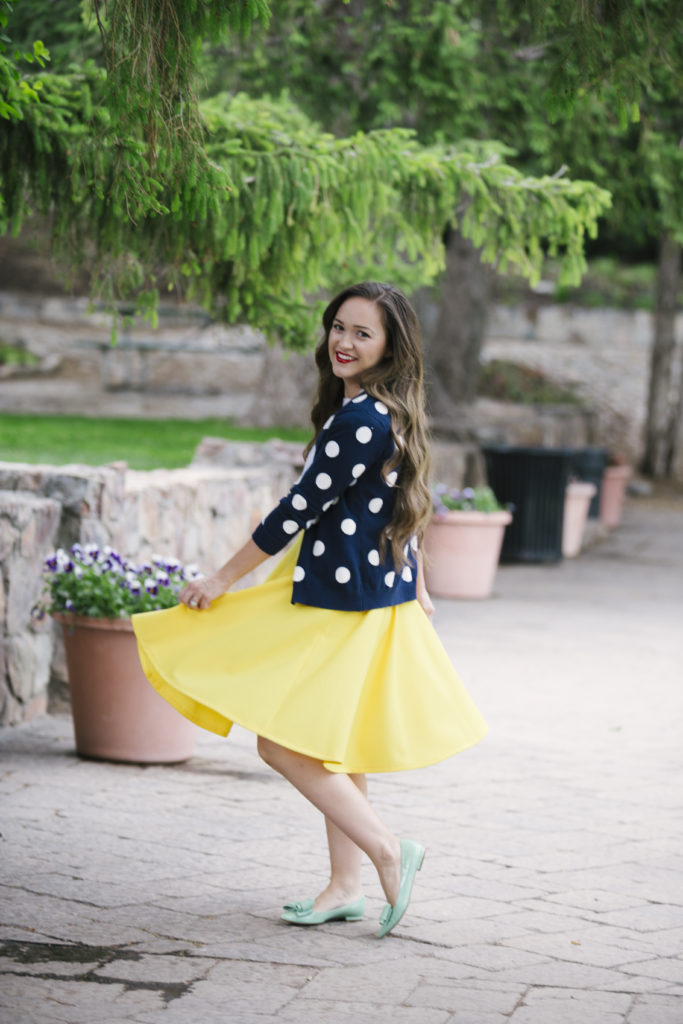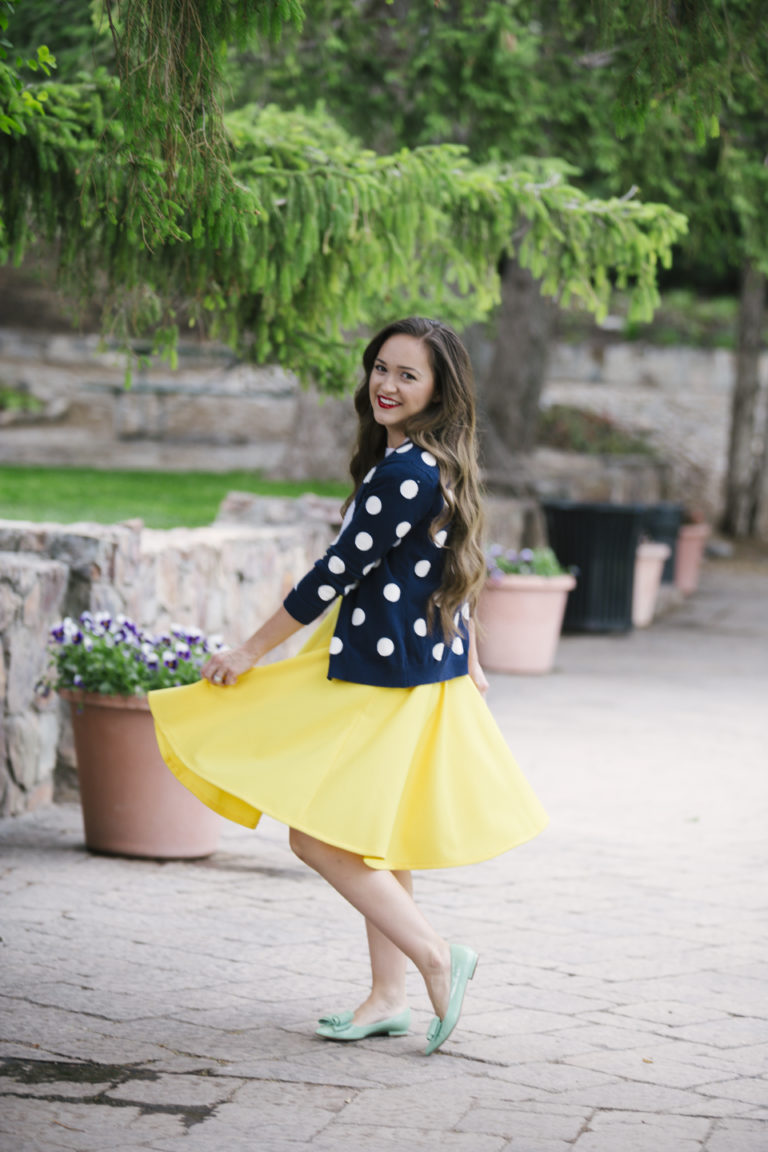 Now, lets talk about this sweater. It's actually a ready-to-wear sweater that I purchased during my internship in college. I worked at a Family Crisis Center that offered help to women and children who were victims of domestic violence and sexual assault. The basement of the center was a thrift store which helped to fund the center and also allowed those who were in need to have clothing free of charge. One day a lady came in with a bag filled to the brim of sweaters and cardigans. Needless to say, I immediately purchased this sweater along with a few others. The only problem was it was a size Medium. At the time I was about 30 lbs heavier so it fit perfectly. I came across this sweater once again during our move and decided to show it a little bit of love. I took in the side seams and the arms and it was like new again and I'm so glad I get to enjoy it again!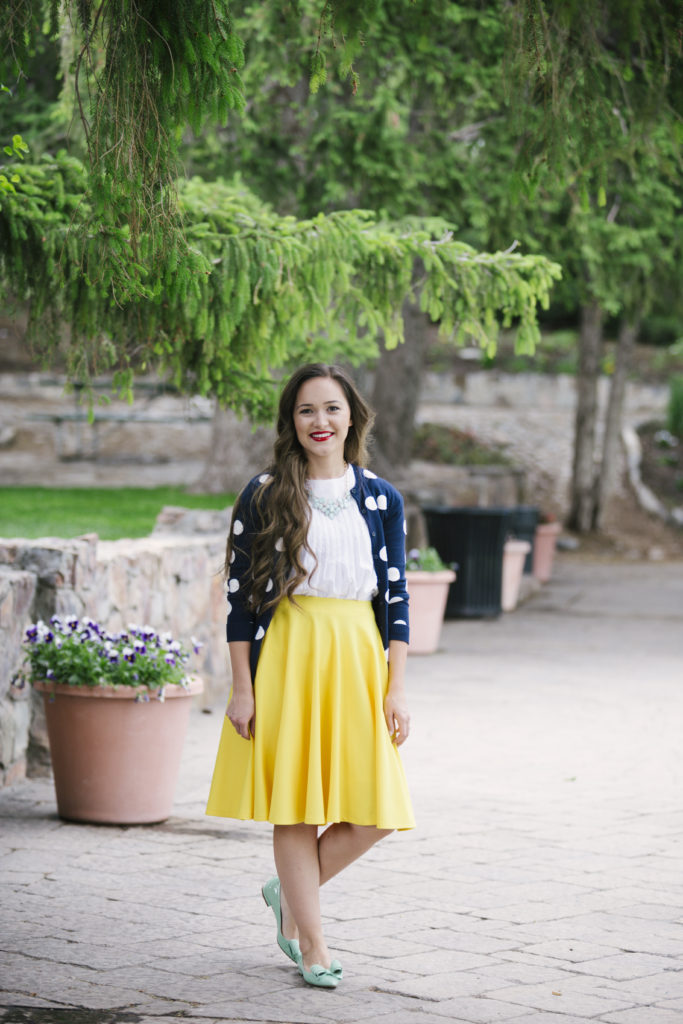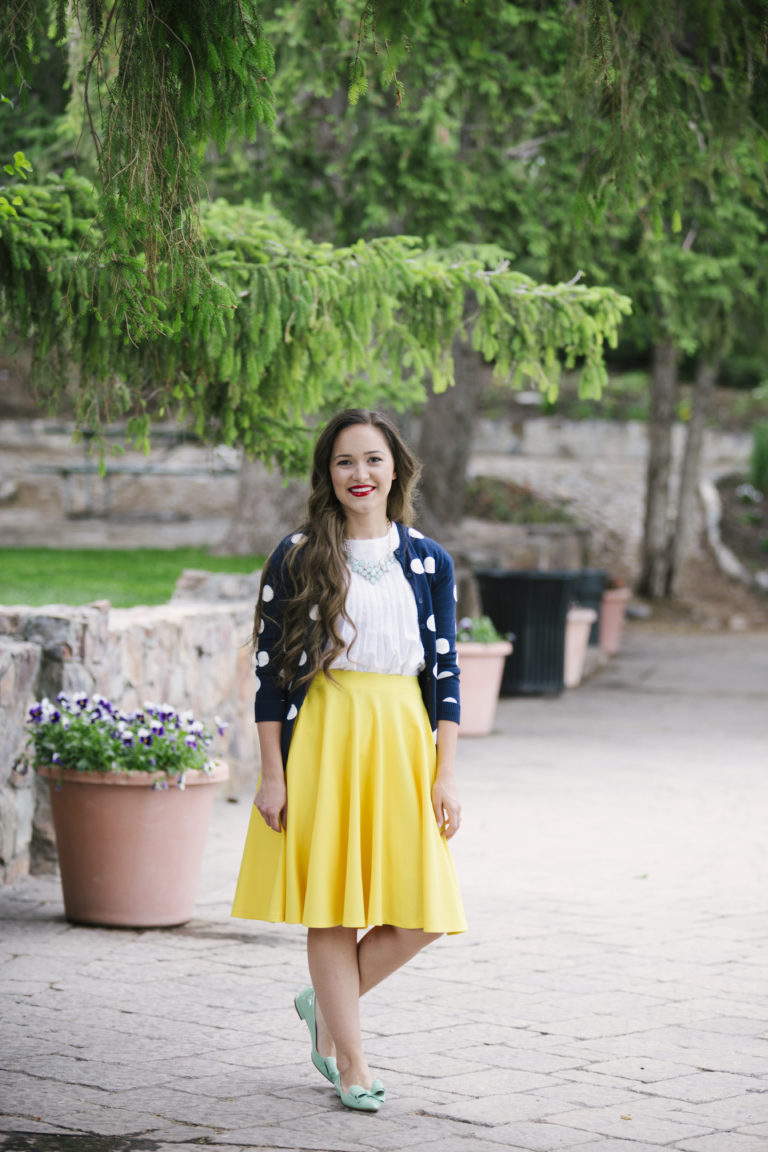 The whole idea for this outfit actually centered around this sweater, I knew it would look perfect with a bright yellow circle skirt. Then the hunt began for the perfect pair of shoes. I recently discovered Poshmark and I've been obsessed ever since. I found this adorable pair of shoes there in nearly perfect condition. Let's just say my PayPal account has been mysteriously vanishing ever since my newly found obsession and my shoe collection keeps increasing, coincidence much?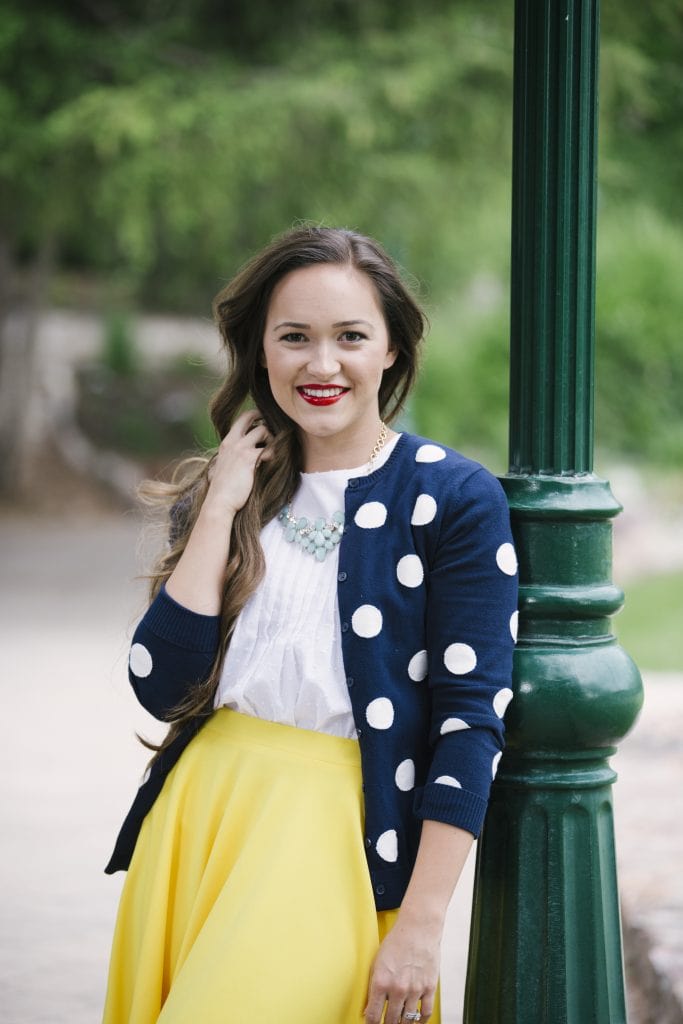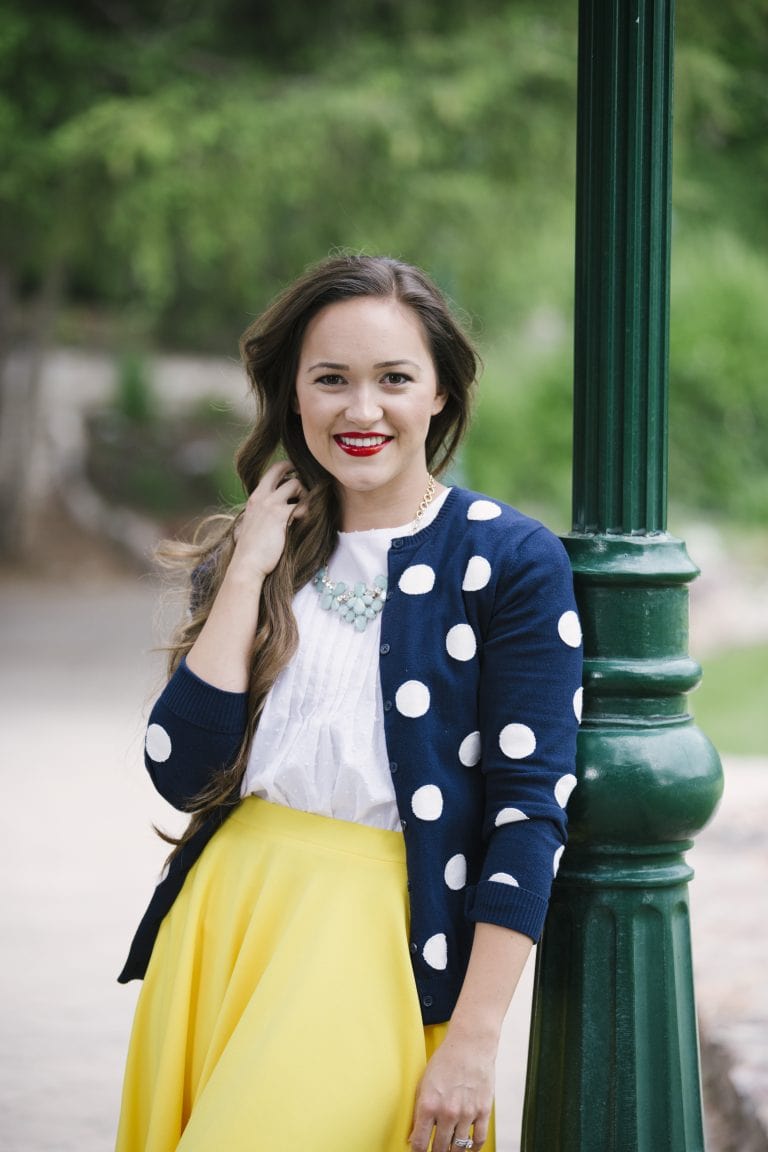 The thing about circle skirts is that they are incredibly simple to sew, yet they are such a versatile staple in a wardrobe and they are flattering on almost all body types.
If the thought of hemming a circle skirt sends you running, don't fear. I have an easy trick involving basting stitches that makes hemming a cinch! See what I did there?
All you need to do is run a set of basting stitches around the bottom of the circle skirt about 1/4 inch from the raw edge. Carefully tighten the entire line of stitching to ease in the extra fabric as you fold it up to the desired hem length. Use lots of pins and adjust the ease accordingly. Now sew your circle skirt hem and make sure to press your hem with plenty of steam. Pretty easy, right?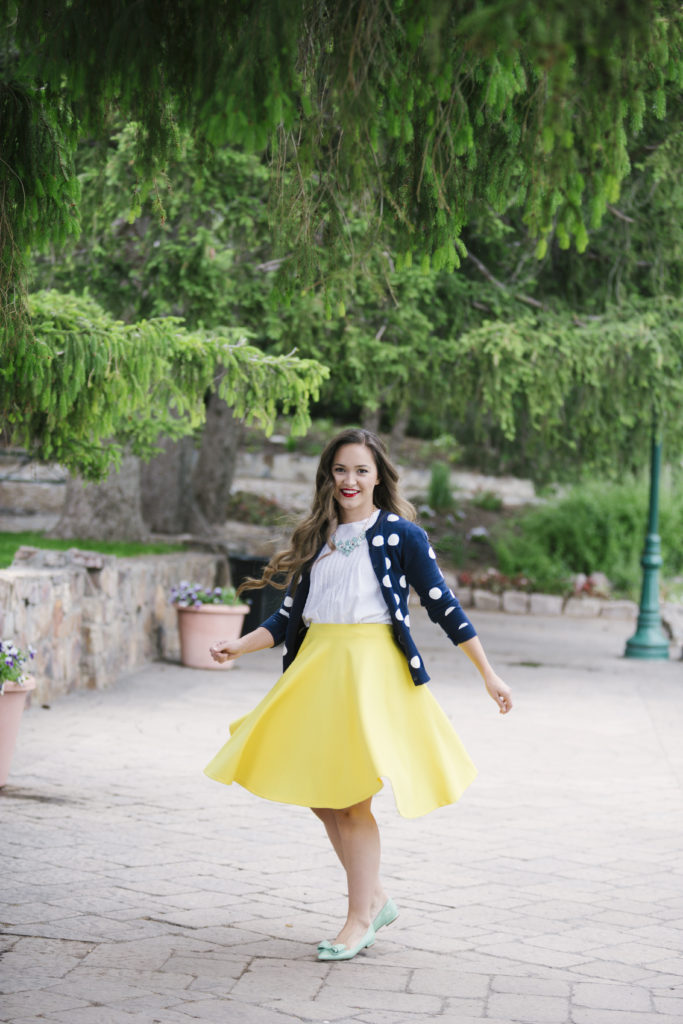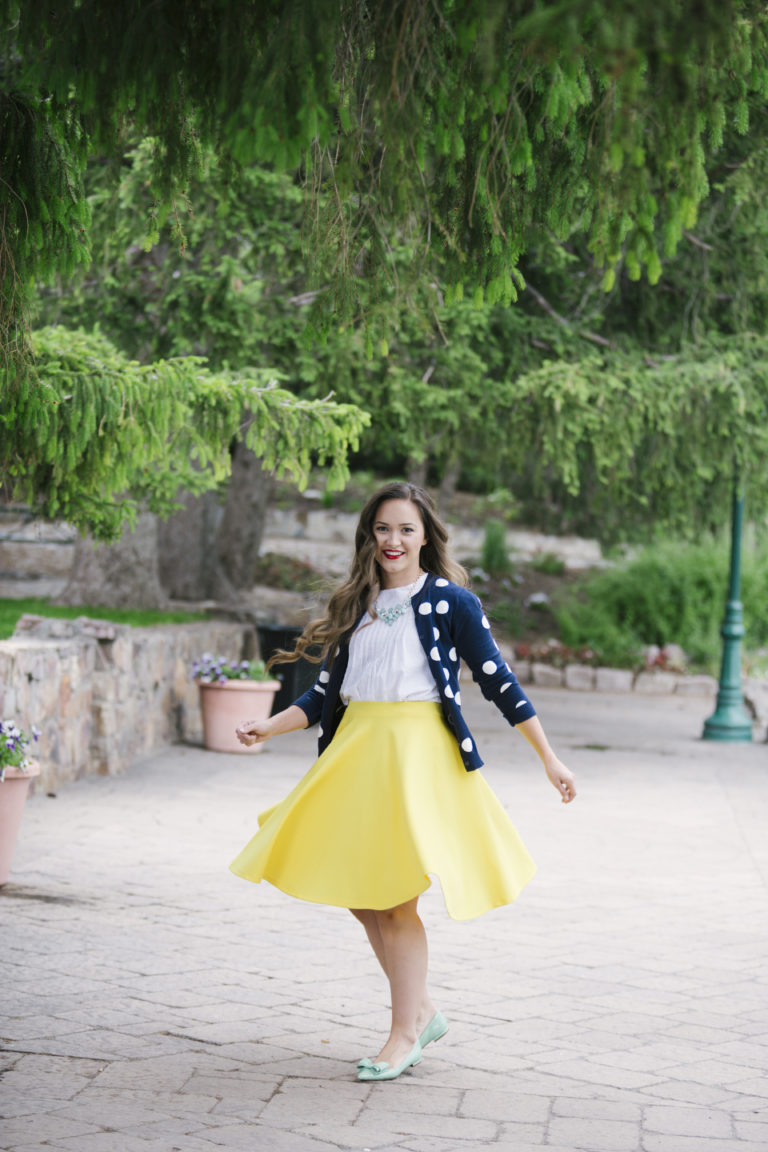 For the top I used a dreamy swiss dot fabric from Style Maker Fabrics. The pattern is McCall's M7544 version A. When I first saw this pattern it didn't appeal to me in the least because the garment on the model is a large boxy looking top and I never like to put excess fabric on my top half. View A is a slimmer fit and with a fabric with more drape it's perfect. I chose the pintucks, which I think are just gorgeous paired with this light weight fabric. For the back closure, I used an adorable light blue and white striped bias tape.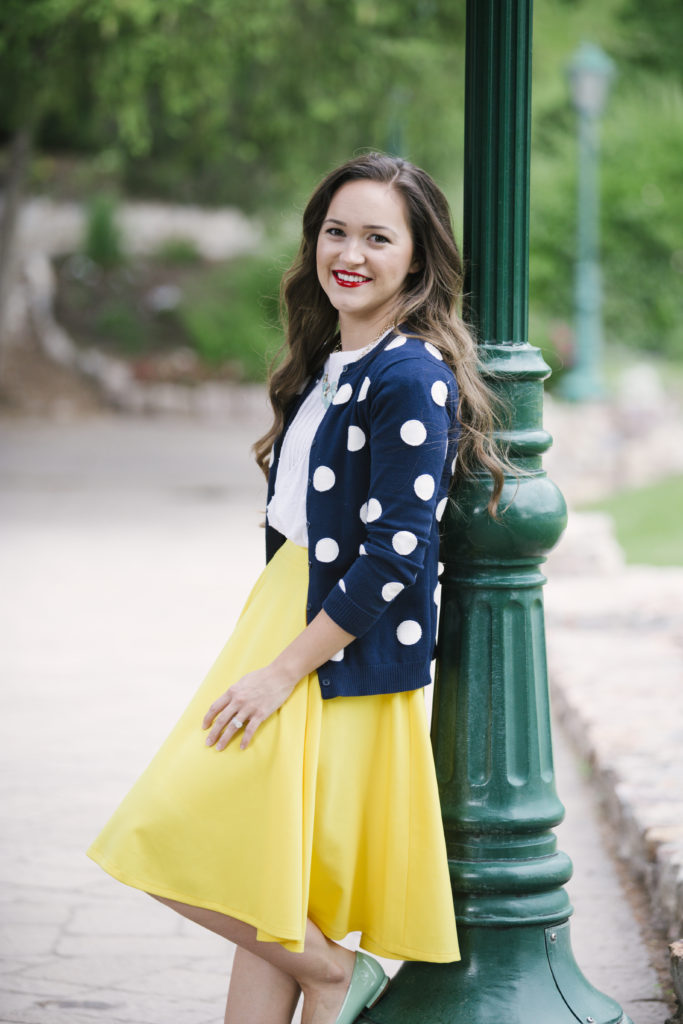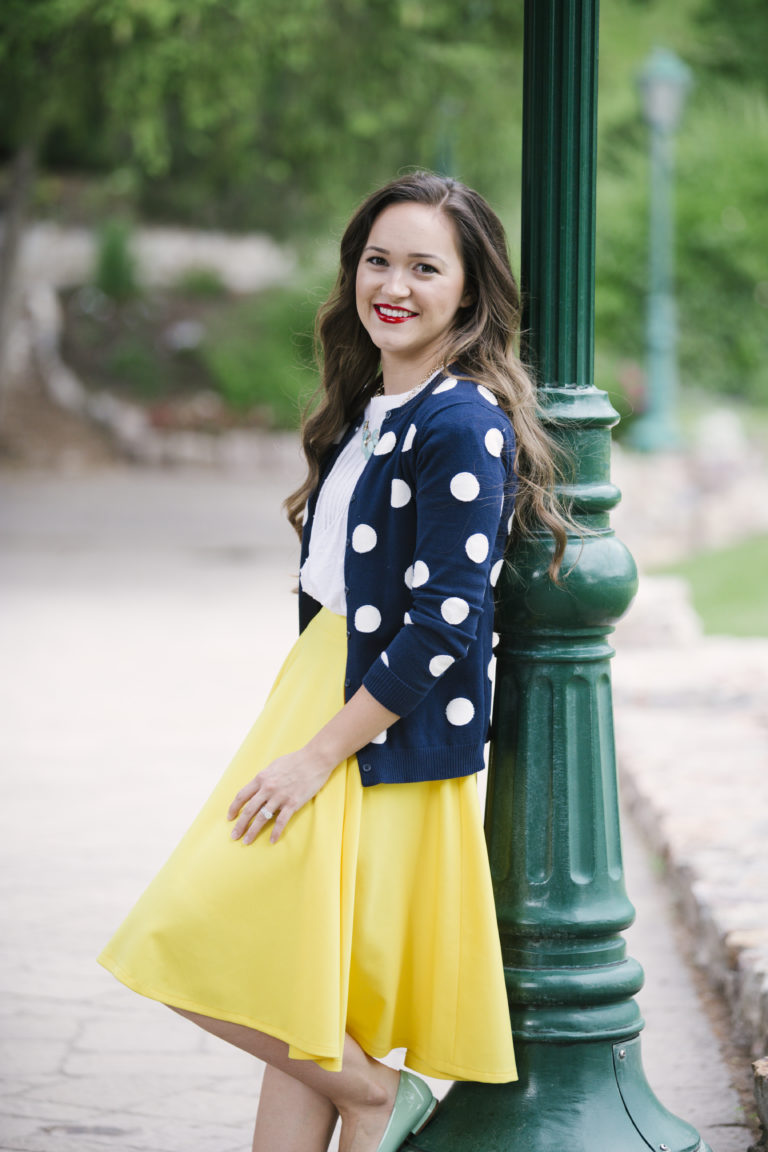 I've already sewn up another one of these tops and I have a few more circle skirts planned out. What fabrics would you sew these patterns up in?
You can find this fabric in a variety of different colors here.
Don't forget to stop by my Instagram account so you can see all the behind the scenes details before they hit the blog.
SaveSaveSaveSave
SaveSave
SaveSaveSaveSave
SaveSave
SaveSave
SaveSave