If you're a crafter who loves to save money then buckle up!!!
I'm sharing all of my favorite Cricut, sewing, and home Amazon Prime Day deals. This only happens once a year, so don't miss out!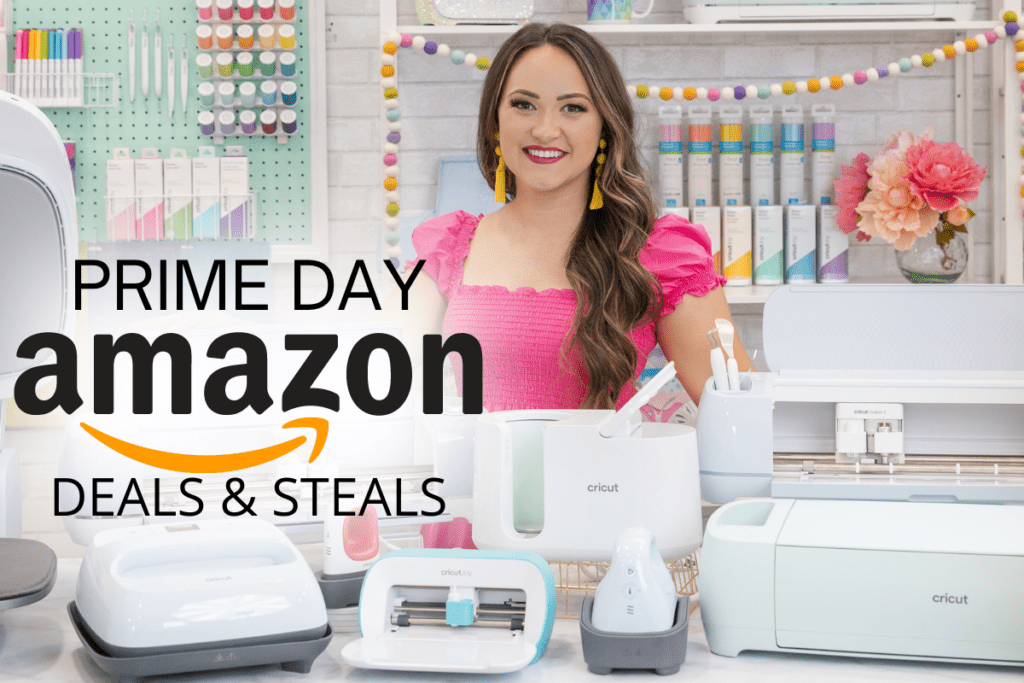 First off, what is Amazon Prime Day?
Prime Day is Amazon's annual deal event on July 12-13 featuring two days of epic deals on top brands and small businesses.
If you have a Amazon Prime membership you're automatically able to shop these exclusive deals and steals!
So what if you're not an exclusive member? Can you still shop the sale?
Yes! Use my exclusive link to get a 30-day Free Trial by clicking HERE.
What's included in an Amazon Prime 30-Day Free Trial?
Free 2-Day Shipping
Access to 40,000 Movies & TV Episodes
Over 2 Million Songs
+ So Much More!
I find my Amazon Prime membership pays for itself within the first few days of every month.
We love having access to 2-Day shipping (it's great for those last-minute craft projects when you can't find what you need locally). We also love watching movies and tv shows on Prime Video. You can even get free 2-hour grocery delivery by shopping Amazon Fresh.
Prime Day 2022 begins July 12 at 12:00 a.m. Pacific time and ends July 13 at 11:59 p.m. Pacific time.
Now that we've covered all the details of Amazon Prime Day, let's talk about the fun stuff!! Crafty deals and steals!
Click HERE to find out how to earn a $10 Amazon credit.
CRICUT
Save up to 30% off Cricut machines, heat presses, and more! Save up to 45% off select Cricut accessories.
Click here to shop my entire Cricut Amazon List.
This is an amazing price for one of my favorite crafting tools! If you love Iron-On transfers you can take your crafts to the next level with this heat press.
The Cricut Maker is an incredible machine that features matless cutting and the Adaptive Tool Set.

This is the lowest price I've ever seen the Cricut Joy! This machine is amazing and its mini sized making it portable and great for organization projects.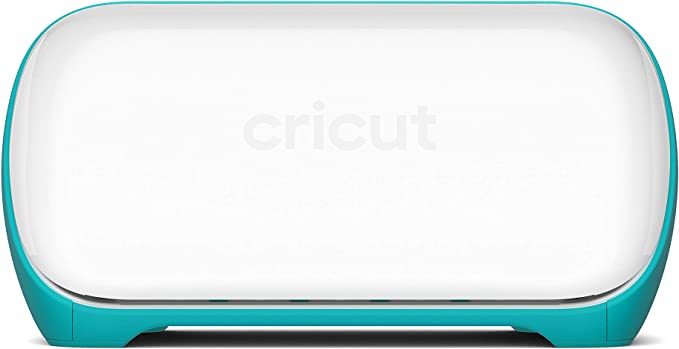 This machine also features matless cutting and is 2x faster than the previous model.

This machine is on sale for an incredible price. Plus, you can't beat this gorgeous color!

I adore this mini-sized heat press for small projects and for sewing!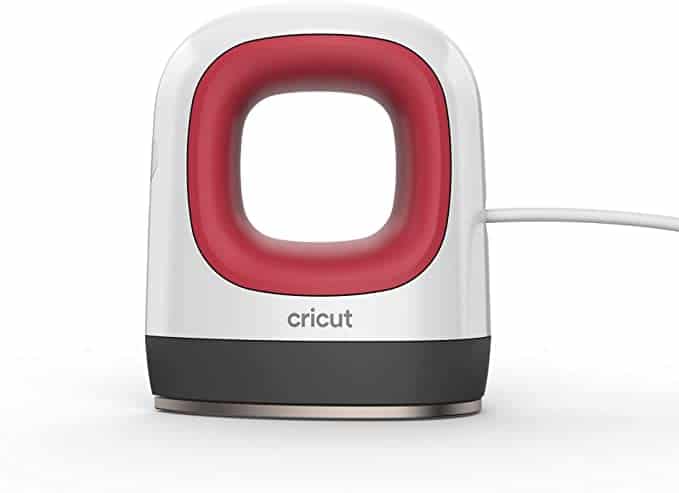 Having trouble seeing your cut lines? You'll love using the Bright Pad with your projects for easy weeding!
I stocked up BIG time on Vinyl during Prime Day because it's on a HUGE discount right now!!

If you love Iron-On and customizing fabric bases, now is the time to stock up on all of your favorite colors. I ordered more Iron-On today than I care to admit to.

This is my favorite mat that I use for 90% of my Cricut projects. I always stock up while they are on sale because they tend to be pricey.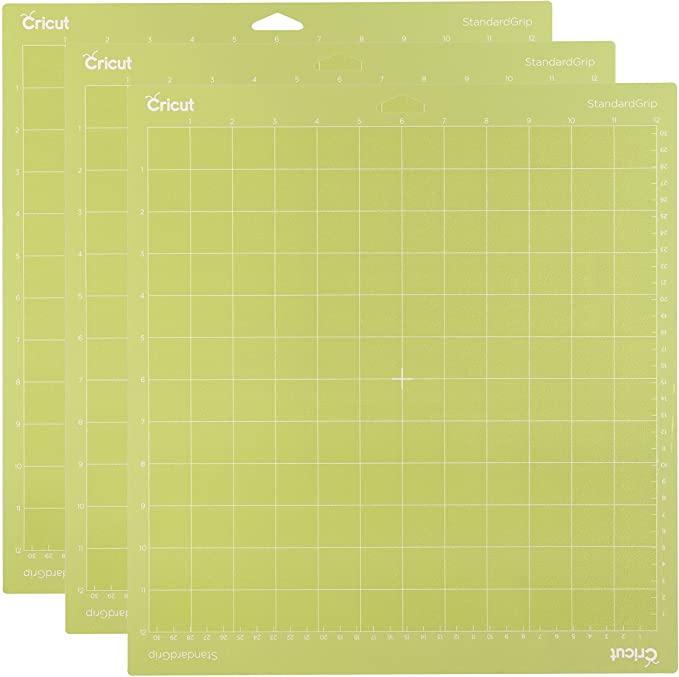 If you love the Standard Grip Mat in the standard size then you really need to try the extended length! You can cut twice as much and it makes cutting out projects so much faster!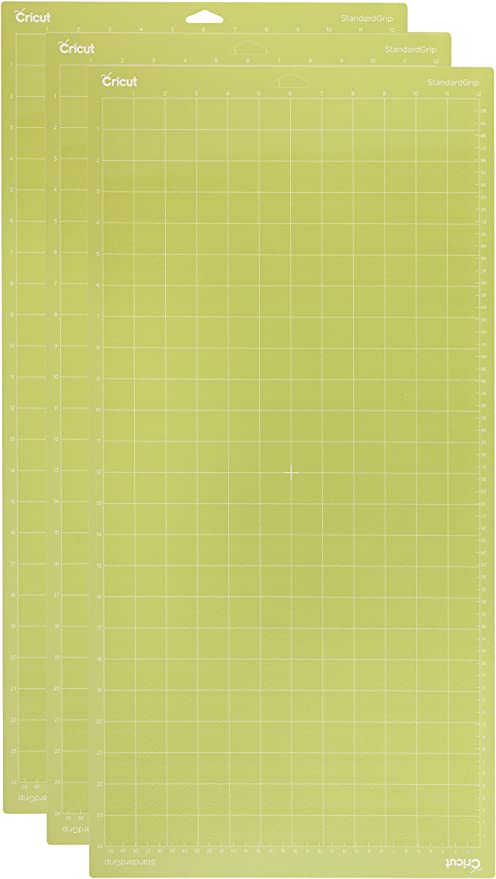 SEWING
Click here to shop my entire Amazon sewing list.
Struggling to get accurate measurements for your sewing patterns? This handy little gadget makes it SO much easier!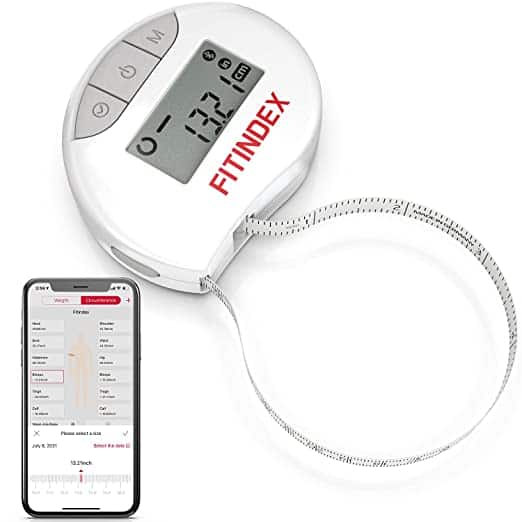 This is a great gift set filled with a ton of different presser feet!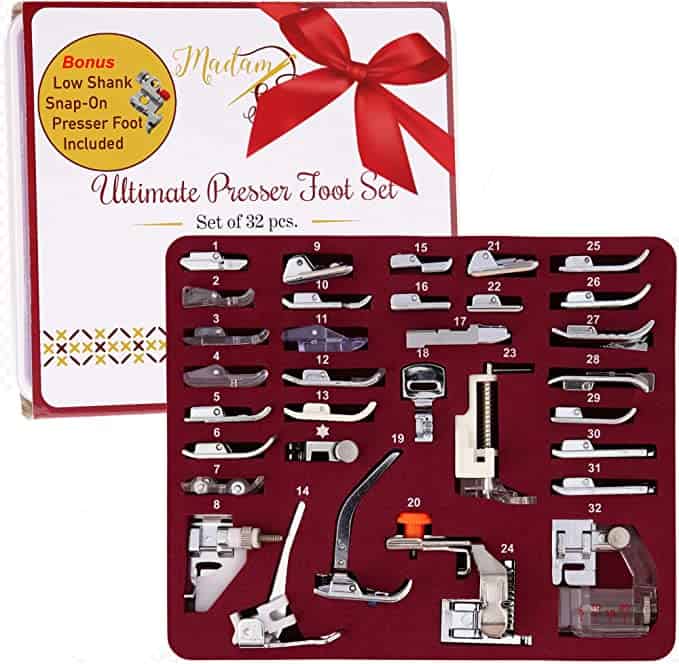 Square up corners, feed fabric, turn straps, press seams... there are so many ways to use this handy little tool! I always keep one on hand when sewing!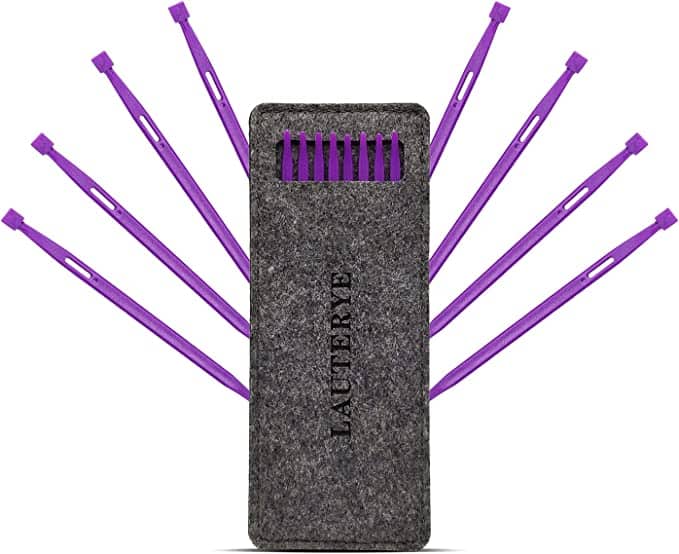 You've definitely heard me rave about these little clips before! They are a MUST have when crafting and sewing.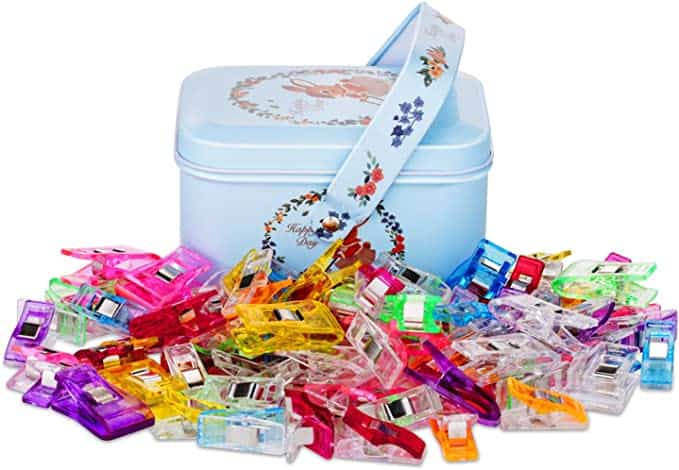 I'm loving this set of acrylic quilting rulers. It's perfect for all of the quilting patterns I'm going to be sharing soon!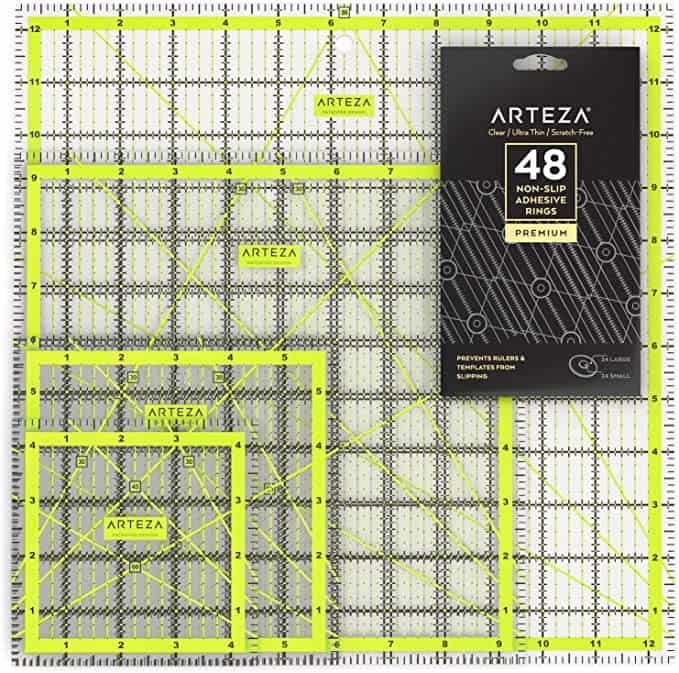 This sewing cart is amazing! It's a great price and an excellent way to organize all of your sewing supplies. I love the side table that can be extended for more cutting space.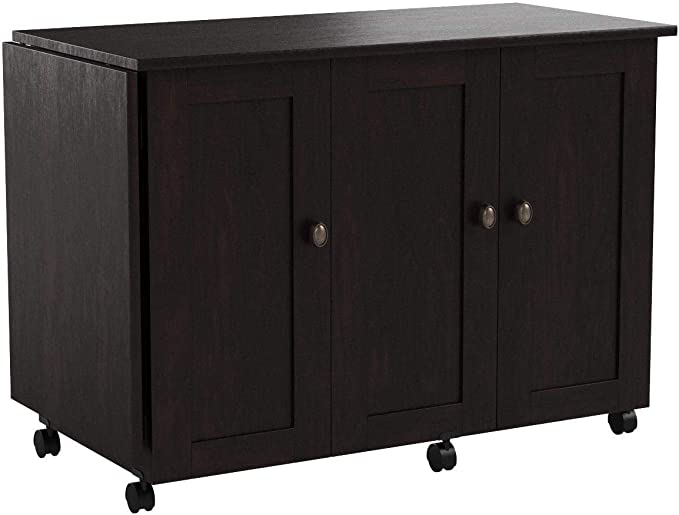 Stock up on sewing machine needles while they are on sale! I love buying a big package of needles.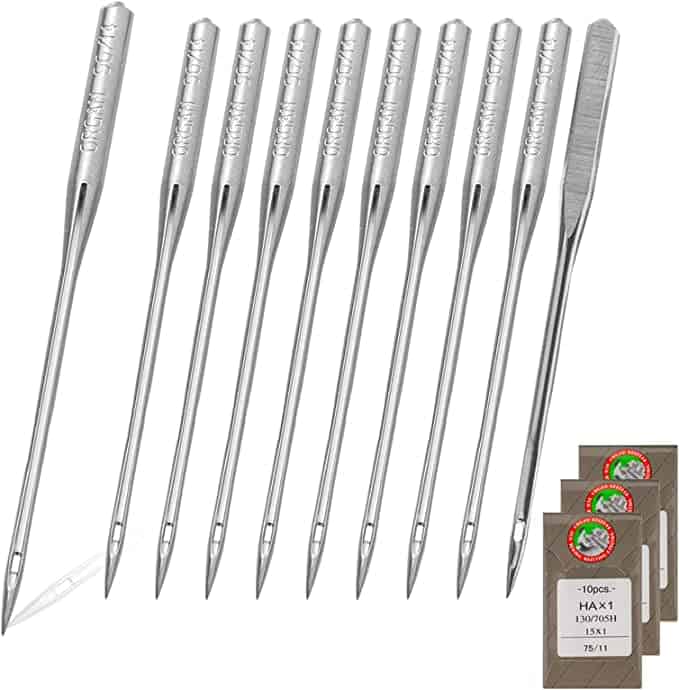 Messy thread? Clean it up with this thread rack organizer! If you've seen my craft room, you know how much I love using these! You can even hang it on the wall.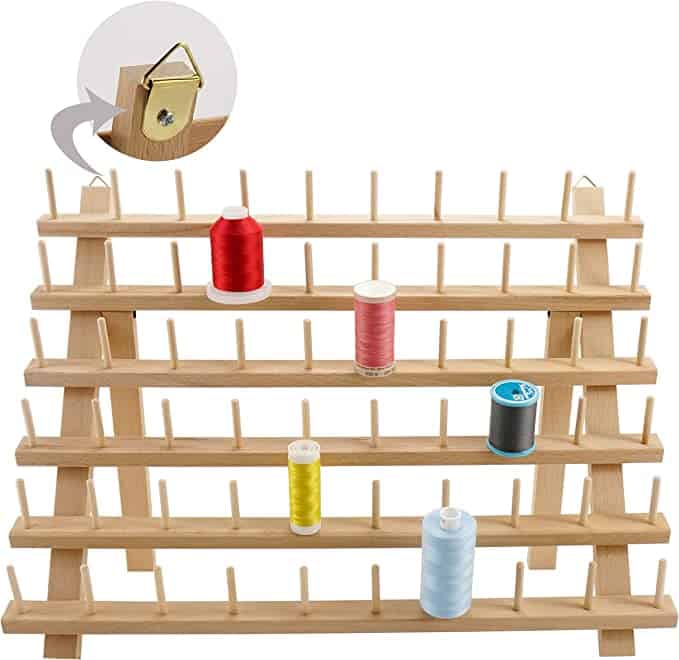 I just ordered this set of hardware for a new pattern that I'm sharing soon! Go grab some for yourself!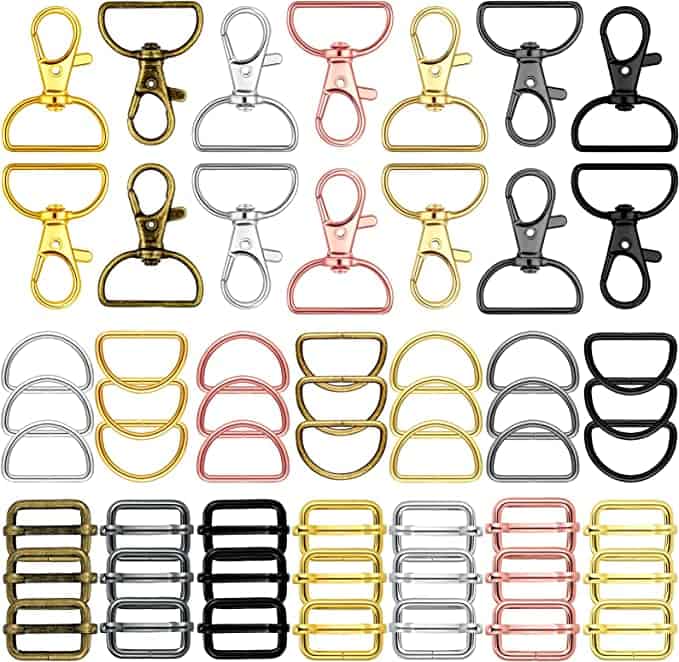 Okay, this bag is just too cute I couldn't help but share it! It's perfect for organizing sewing supplies and accessories.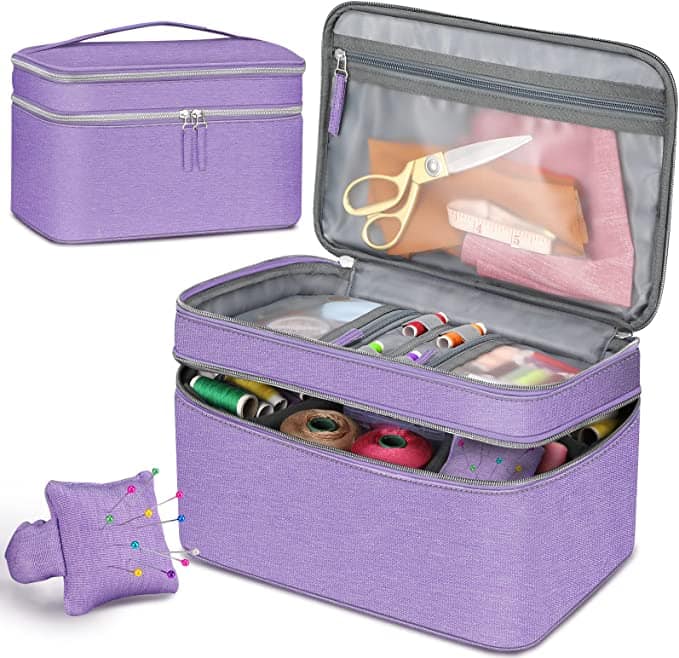 I'm adding this to my wishlist! It's on sale for a fantastic price and gives you so much sewing space!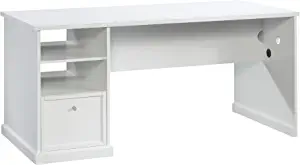 I love this little organizer for all of my paints and brushes!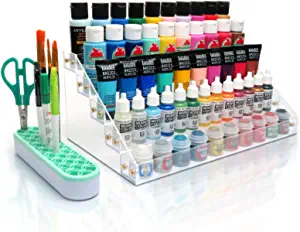 HOME
I've rounded up my favorite, tried, and true products that I use in my home. Rest assured I'm only sharing products that I've personally tried and would recommend to my closest friends.
Click here to shop my entire Amazon home list.
I ordered this test for myself a few years back and I've loved learning more about my ancestry, genetics and who I'm related to! It even gives you health insights.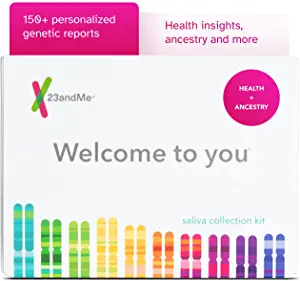 This incredible blender is my go-to for making incredible smoothies, chopping food, and even making dough.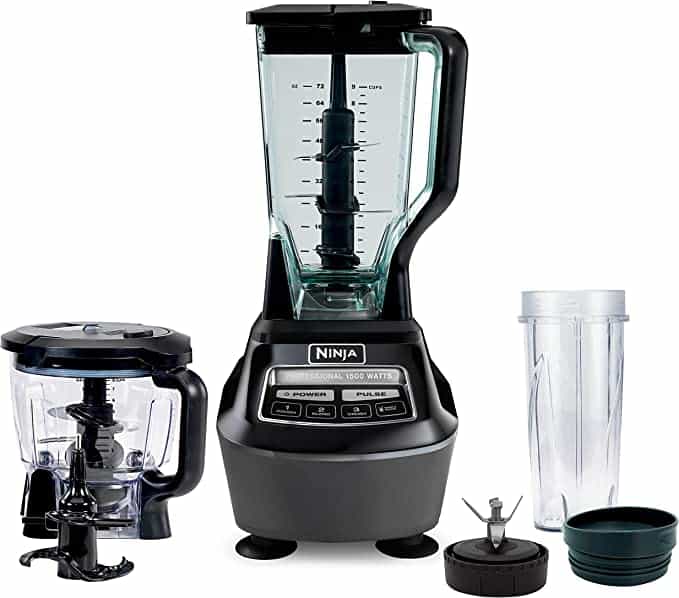 One of the ways I manage a crazy work schedule and being a mother of three young kids is by relying on my pressure cooker & air fryer! It makes dinner easier than ever and it cooks things so quickly! I recommend this to everyone I know!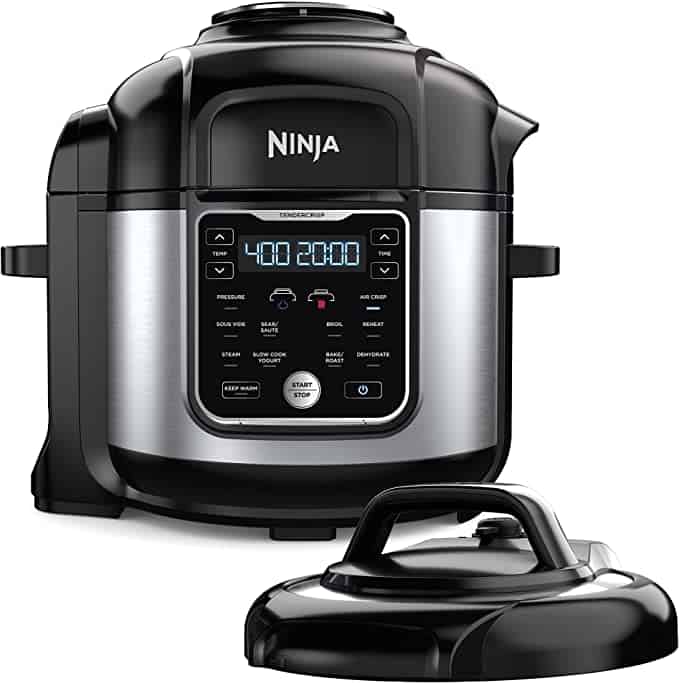 I'm autistic and have ADHD, which makes for some pretty serious overstimulation from noise. Did I mention I work from home? I use my Bose noise-canceling headphones EVERY. SINGLE. DAY. It's hands down one of the BEST purchases I've ever made. It keeps me focused on my work and helps me to avoid everyday distractions.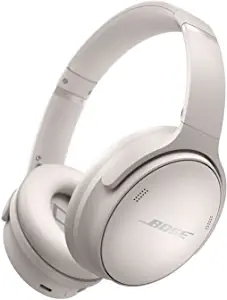 I can't rave enough about this device. In fact, I bought three of them last year for my kids. I can control how much screen time they get, set the content to be age-appropriate, and enable rules so they have to read an ebook before playing games.