Learn All About the Brand New Kids Pop Craft Kits Available at JOANN.com. This is a sponsored post written on behalf of JOANN.
With the weather warming up and kids out of school, SUMMER is upon us! I love having my kids home with me but sometimes struggle to keep them occupied (well other than being on their electronics). When I saw these POP! kid-friendly crafts from JOANN, I knew I had hit the JACKPOT!
The POP! line has a variety of kid-friendly crafts to keep your little ones busy and get their minds working. Plus, they have crafts that everyone in your family will love (even mom and dad). From rock painting kits to tissue paper kits and needlepoint to scratch art, there's a little something in there for everyone.
Kids POP! Foam Platter Craft Me!
So let's introduce you to POP! Below you can see our family's favorite one: The Foam Platter. My girls absolutely love the Mermaid Foam Platter (of course) while my little boy prefers decorating the lions and tigers from the Wild Life Foam Platter.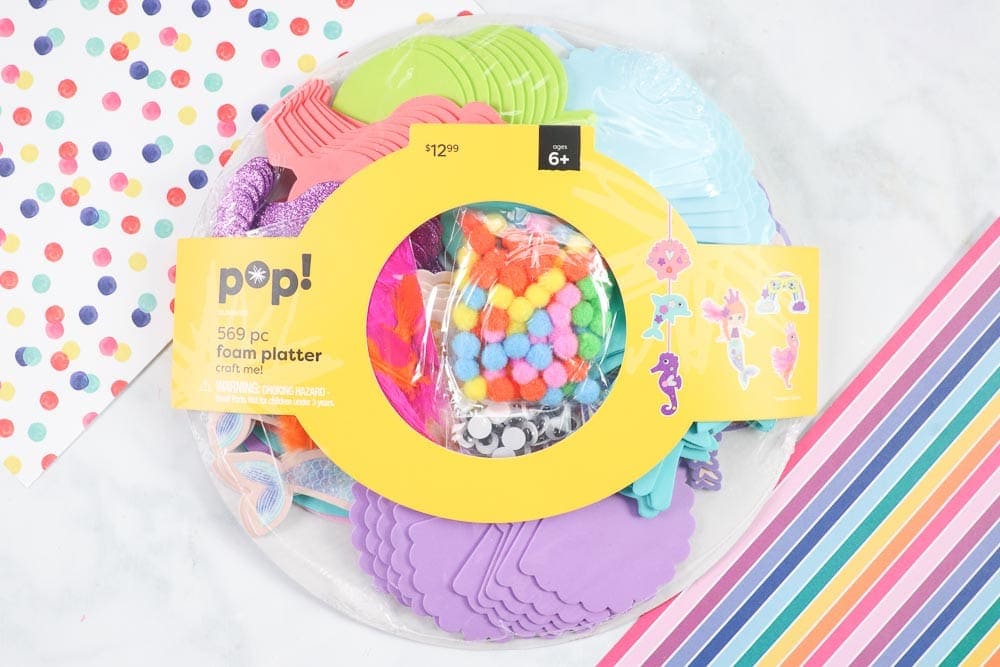 The Foam Platter is perfect for crafting with the family or a group of friends. The mix and match style gives your little ones full creative powers. And the best part - for a day of crafting, it's pretty inexpensive.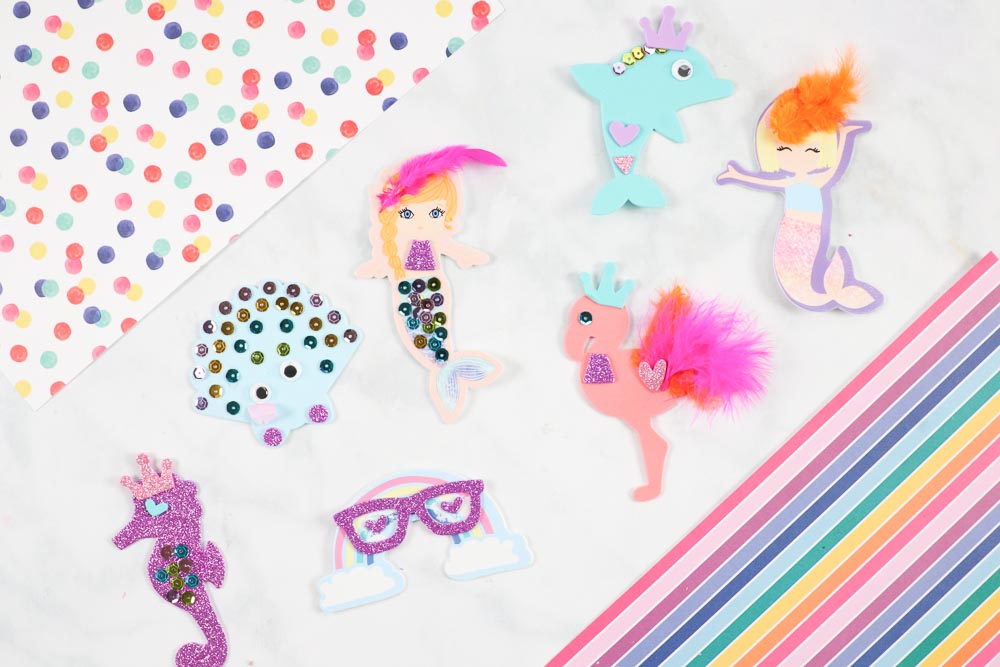 Kids POP! Tissue Paper Kit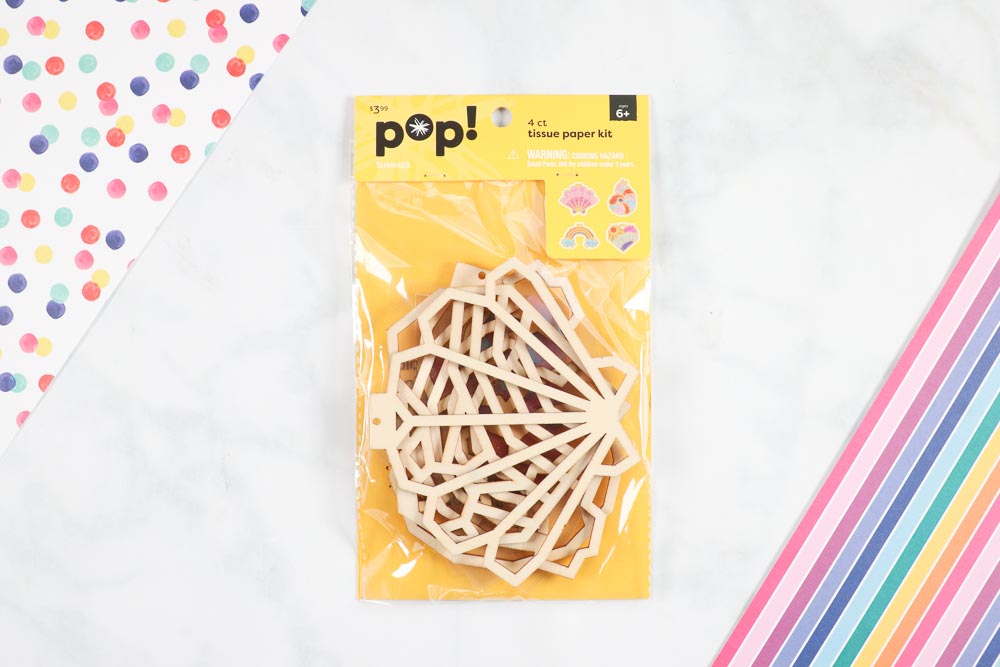 Another one of our favorites is the Tissue Paper Kit. The kit comes with a variety of bright and colorful tissue paper squares to customize the four wooden ornaments.
The whole family loved getting to design their own custom creation!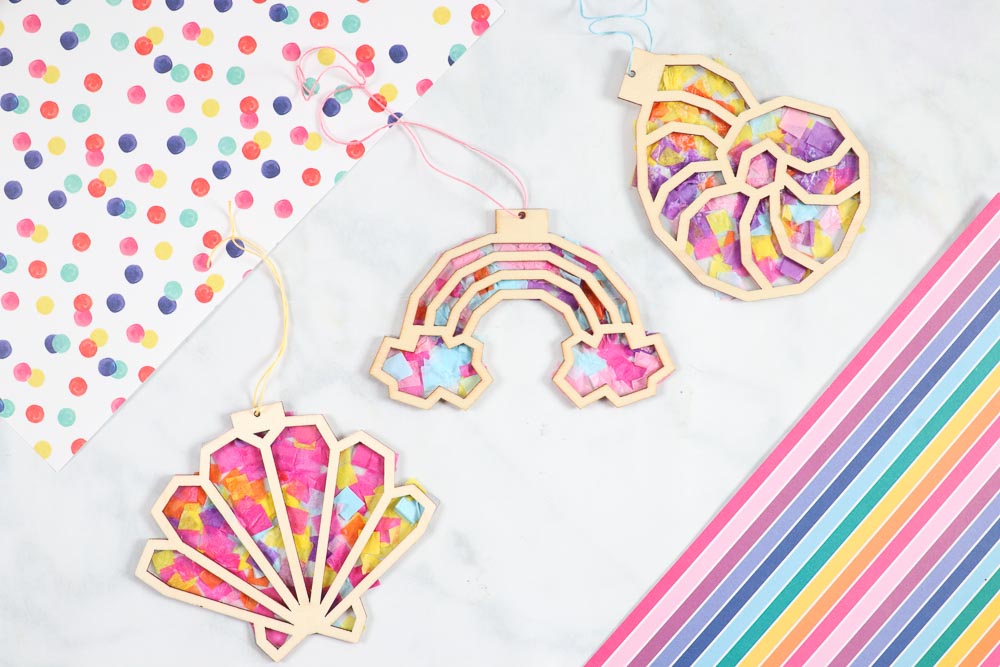 Kids POP! Unicorn Canvas Painting Kit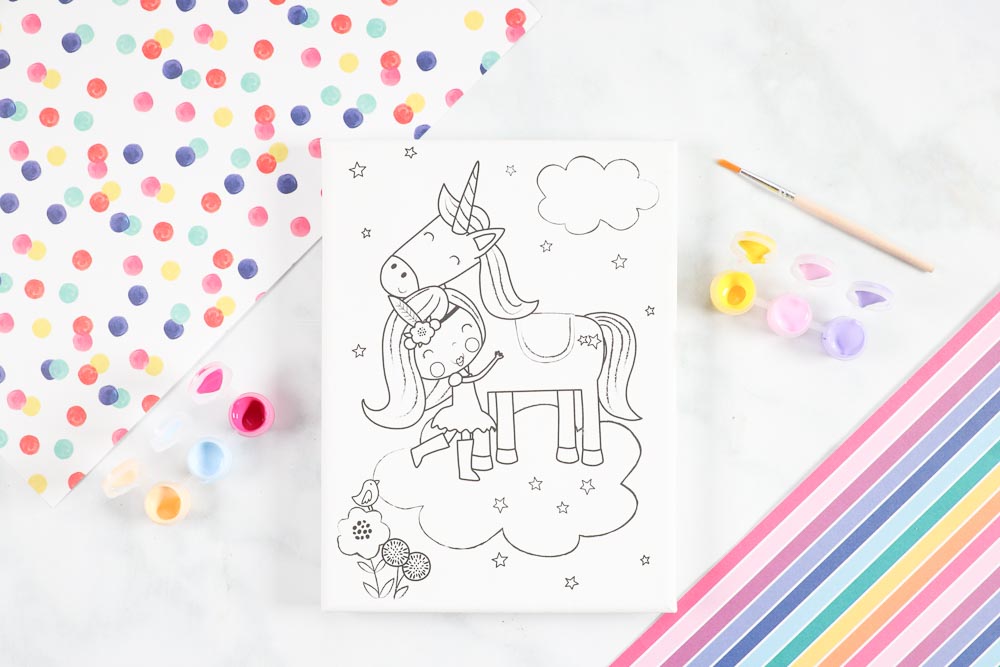 Another one of our favorites is an all-time classic - the Canvas Painting Kit. Madeline LOVED getting to paint the Unicorn Canvas. We ended up painting the unicorn, girl and cloud pink - that's what color they're supposed to be.. right? POP! has a variety of canvas paintings for your little ones to unleash their creativity. Plus, once they're done, you can hang up their work of art on your wall!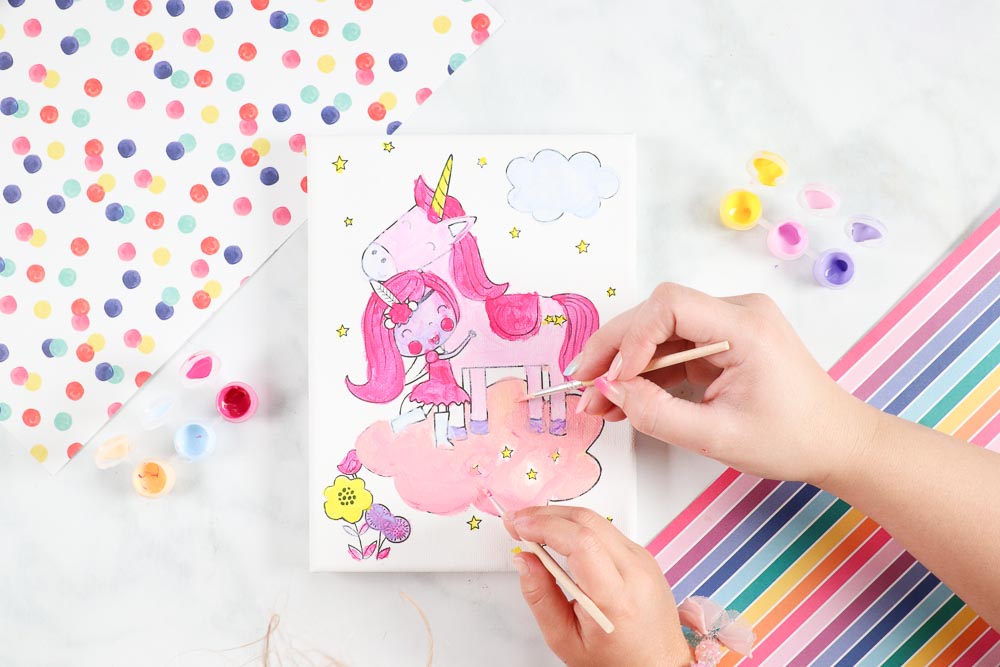 Kids POP! Zippered Activity Pouch
Now, to one of my favorites - the Zippered Activity Pouch. JOANN has two varieties of the Zippered Activity Pouch - Pool Party (perfect for my girls) and Under the Sea (perfect for my boy). The pouches come with a full sheet for stickers and four lacing kits which are excellent for refining those fine motor skills.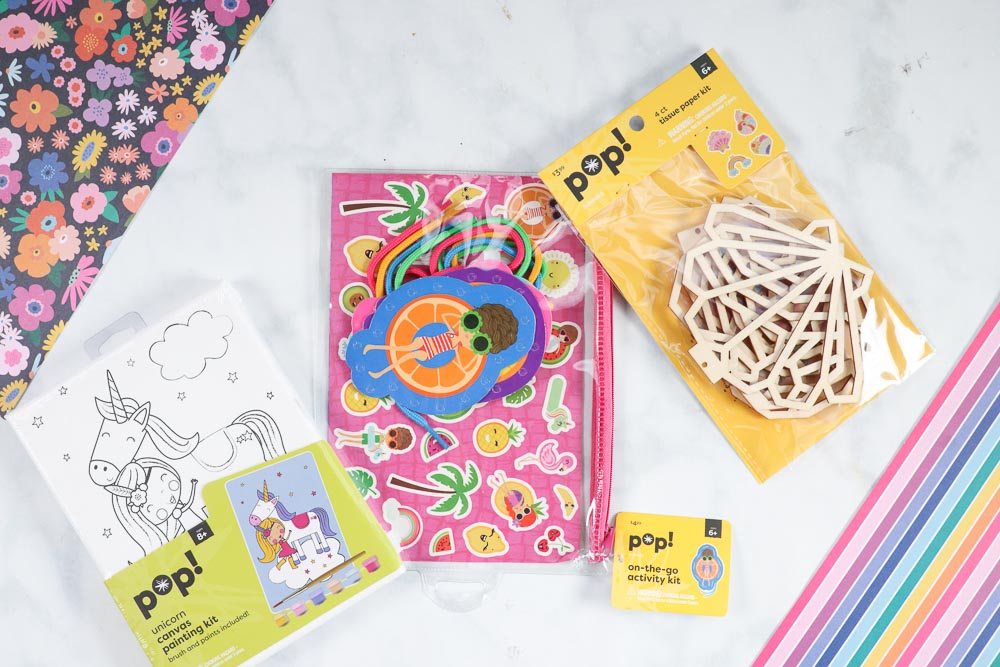 While we have done most of our POP! kits at home, the Zippered Activity Pouch is one you can take on the go. My kids loved putting the stickers on their bags and designing different patterns with the laces and adorable cut-outs.
We can not wait to try out all of the amazing crafts Kids POP! has to offer. Check online to see if you can do a curbside pickup at JOANN and start planning a craft day for your little ones! The kids will be so excited to unleash their creativity it might just make you want to join in on the fun.
It's been exciting to watch my family dive into the world of crafting. I love the variety of crafts Kids POP! offers. Plus, every kit has EXACTLY what you need and clean up is EASY!