This is a sponsored post written on behalf of JOANN. All opinions and text are my own.
There's nothing better than snuggling up by the fireplace with a warm blanket on a chilly fall day! While I love the heat of the summer, I'm so ready for the crisp chill in the air that fall brings. Sewing these blankets was the perfect way to prepare for the cold winter months that are coming soon!
I teamed up with JOANN to create this super easy blanket sewing tutorial. Their selection of faux fur right now is seriously drool-worthy! I can't count how many blankets I've made using this tutorial and faux fur. My friends and I even had a blanket-making party this past week because this fabric is so amazing! It's a good thing there's no such thing as having too many blankets, right?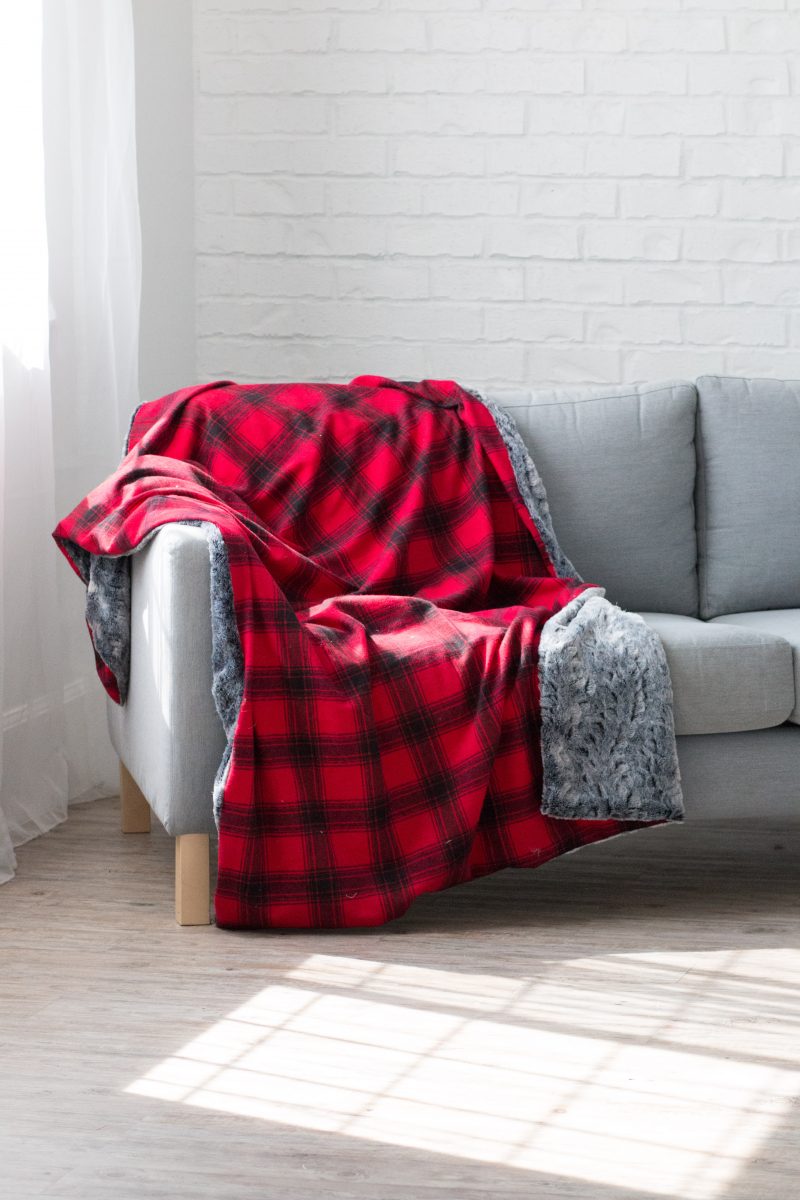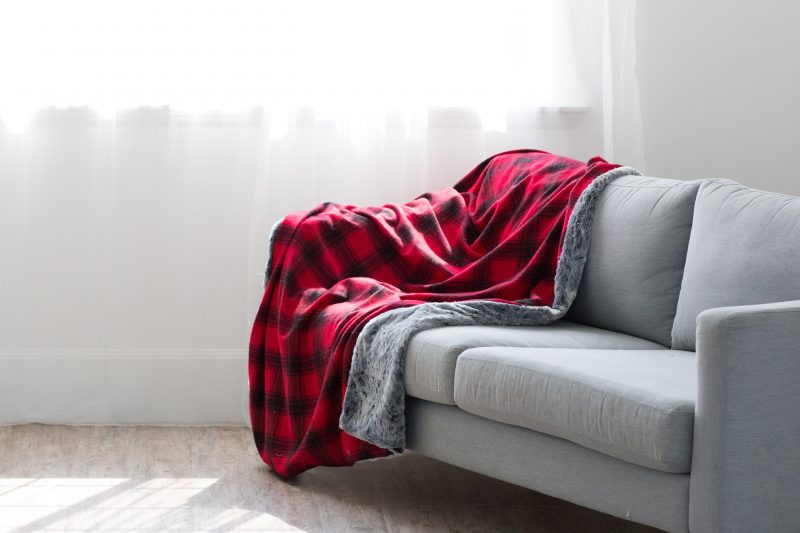 Supplies
2 1/2 yards Flannel
2 1/2 yards of Faux Fur
Sewing Machine
Thread
Scissors
Pins or Clips
Hand Needle
(Optional) Basting Spray or Fabric Glue
Are you ready to get started? To create this blanket you will need two different fabrics. I chose to use flannel shirting and faux fur fabric. The combination makes for a super cuddly blanket. The shirting is a smaller width than the faux fur so it will need to be trimmed down. If you want a wider blanket you can select a fabric like the Sew Lush Fleece. I just sewed a blanket using two layers of Sew Lush Fleece last night and it turned out incredibly thick and plush!
SELECT YOUR FABRIC
I've rounded up a few of my favorite prints that are currently available at JOANN that would be perfect for this tutorial! Don't forget to have your coupons in hand when you go!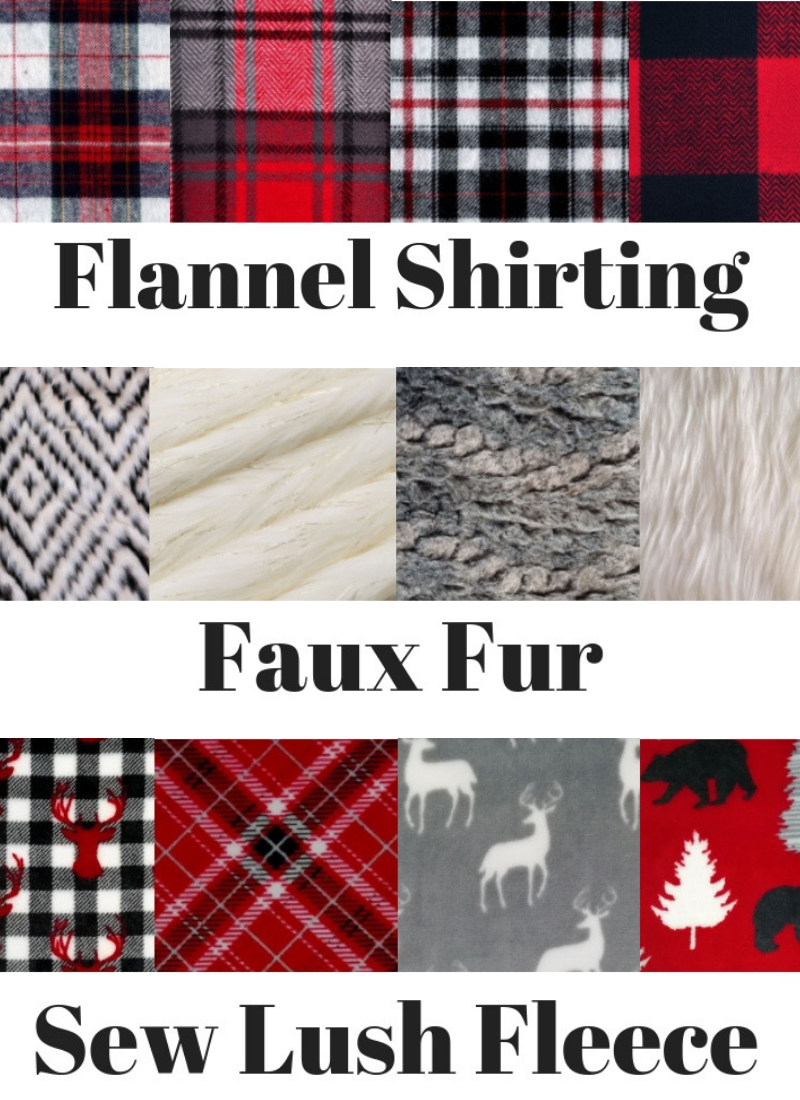 CLICK BELOW FOR THE FABRIC
FLANNEL PLAID SHIRTING, FAUX FUR & SEW LUSH FLEECE
PREP THE FABRIC
Begin by prewashing both of your fabrics. If you are sewing with two different types of fabric this is a really important step because they will both shrink slightly to different sizes and it's better to have the shrinkage happen before you sew them together!
Once they have been washed and dried (make sure to follow the instructions listed on the bolt), lay them on top of each other, with the right sides facing each other, and trim them down so they are both the same size.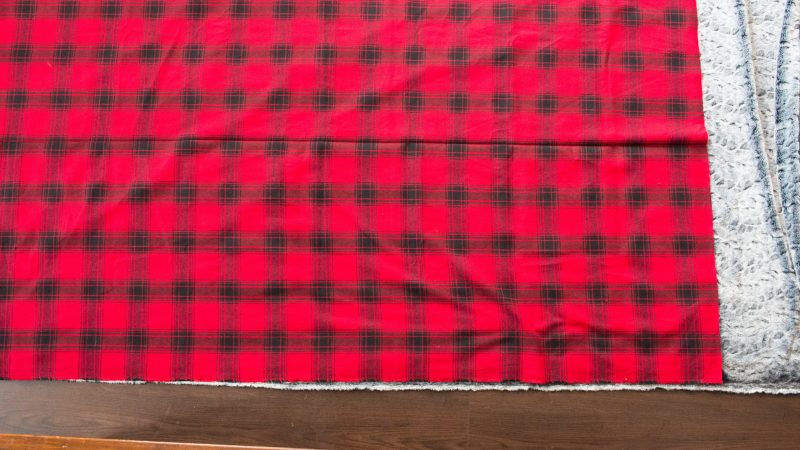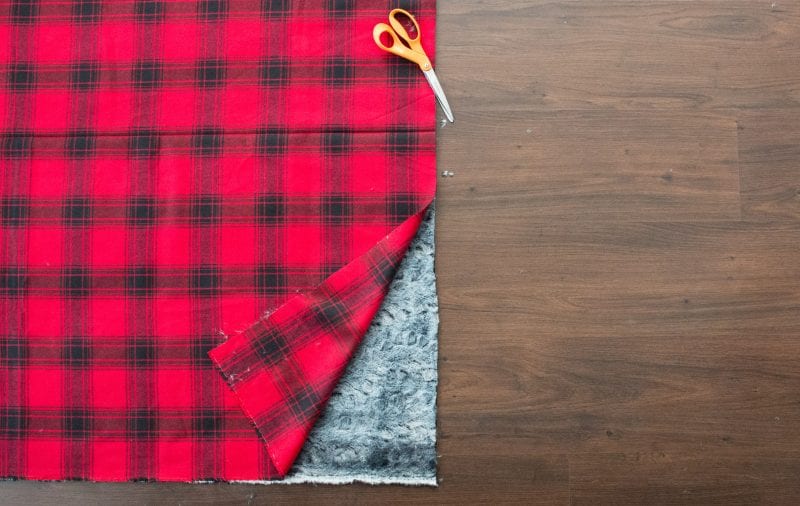 PIN OR CLIP THE FABRICS TOGETHER
*If you are using a Sew Lush fabric or faux fur, you may want to throw it in the dryer for a few minutes to get rid of the excess fluff. Trust me you will thank me for this tip!
With the right sides together, pin both fabrics all the way around the blanket. I used clips to secure my fabrics together. Don't be afraid to use too many clips! The fabric will definitely shift around while you are sewing it so the more pins/clips the better!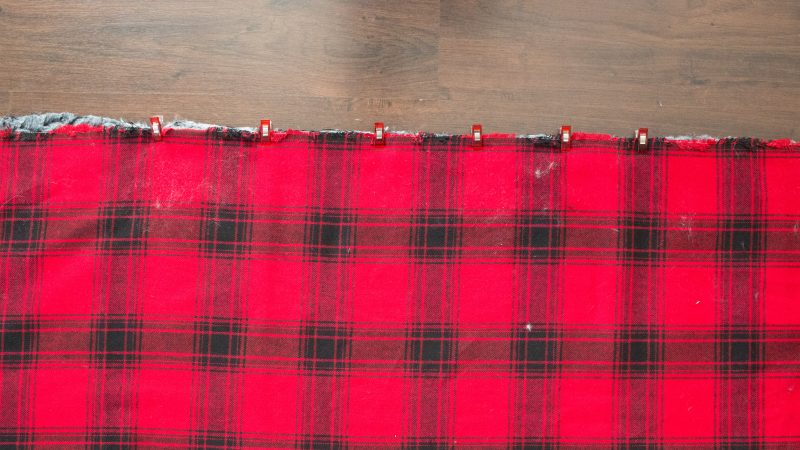 USE A WALKING FOOT
If you have a walking foot, now is a great time to use it! Sewing with thick fabrics can be a bit tricky because they like to shift around. The walking foot will help feed both of the fabrics evenly which makes your job easier!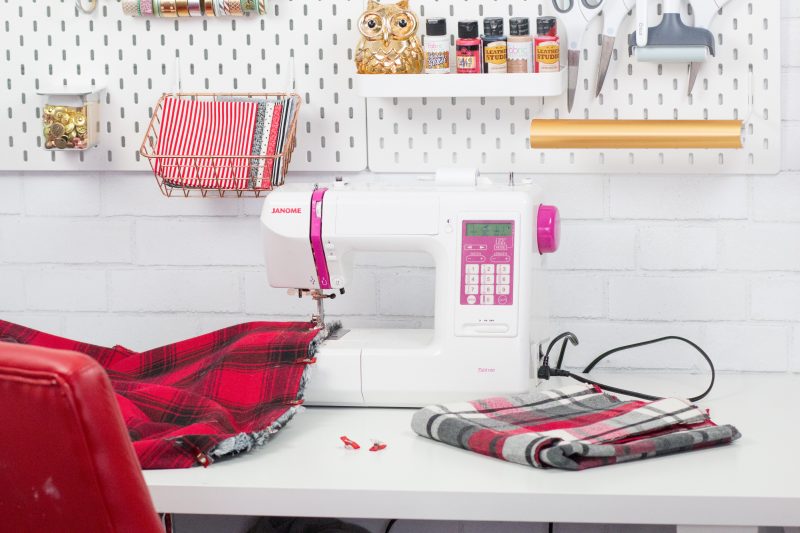 SEW THE BLANKET
Using a 1/2" seam allowance sew around the entire blanket. When you reach a corner, put your needle in the down position, lift the presser foot and pivot the fabric. Lower your presser foot and continue sewing. When you are nearing the beginning of your stitching leave a 5-6 inch (larger if you are using a heavy fur) opening for turning. Don't forget to backstitch at the end and the beginning of your seam! This will lock the stitches in so that they don't unravel while you are turning your project right side out.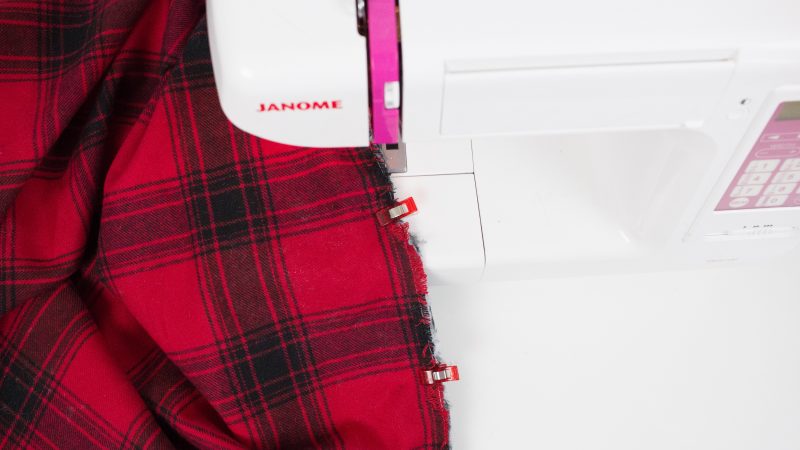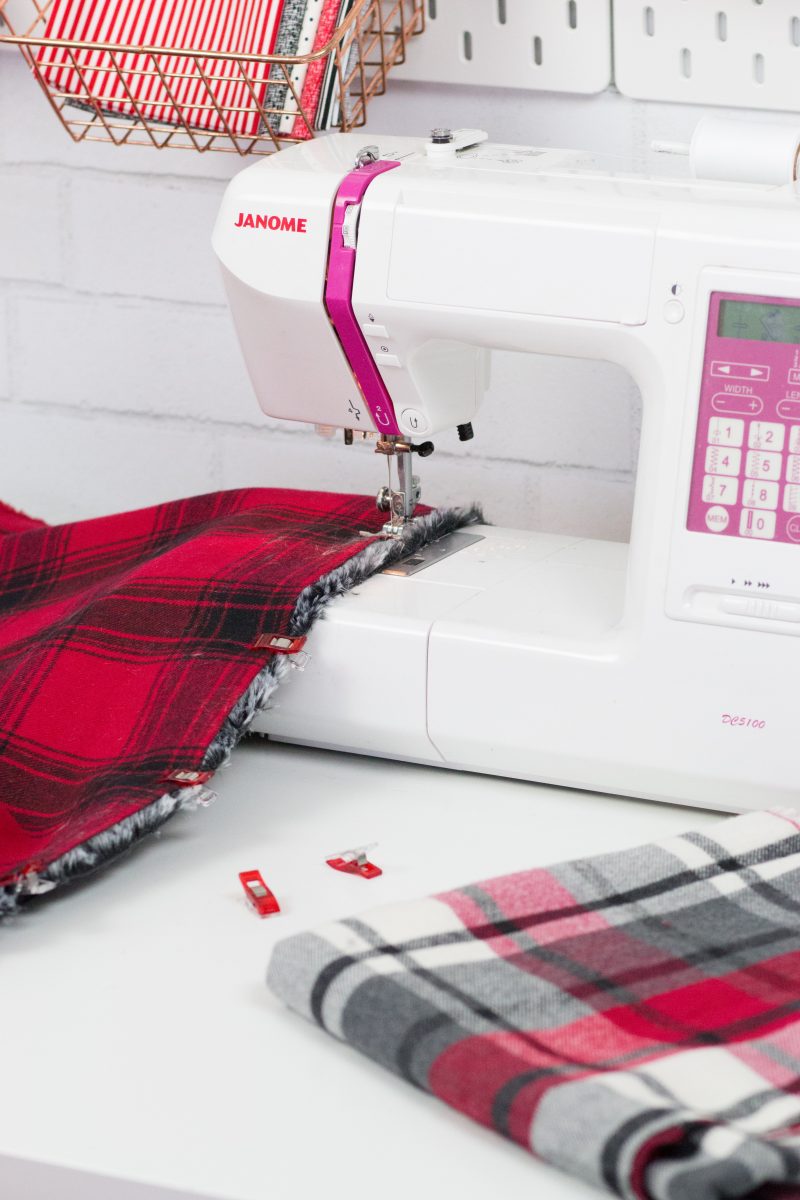 TURN RIGHT SIDE OUT
Push your hand through the opening and grab the furthest corner, pulling it through the opening to turn the blanket right side out. Use your pointer finger to push each corner out from the inside.

CLOSE OPENING
You can use a basting spray or fabric glue to help secure the fabrics together before you sew them. Thread a needle and hand-sew the opening closed using a ladder stitch. Or you can just sew right over the fabric with your sewing machine!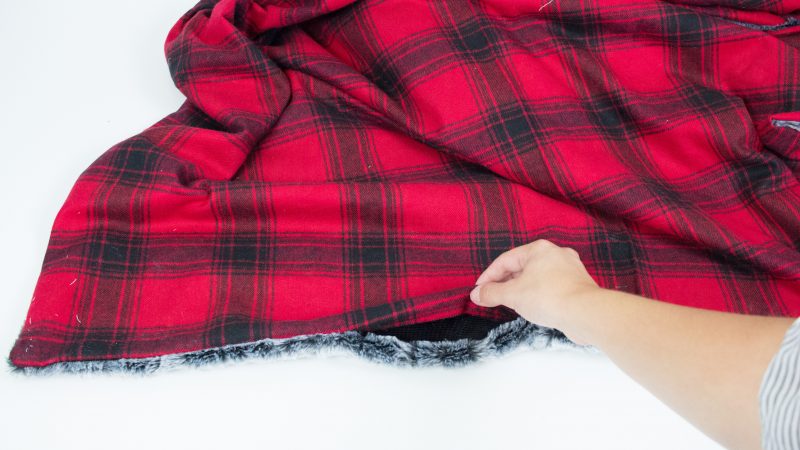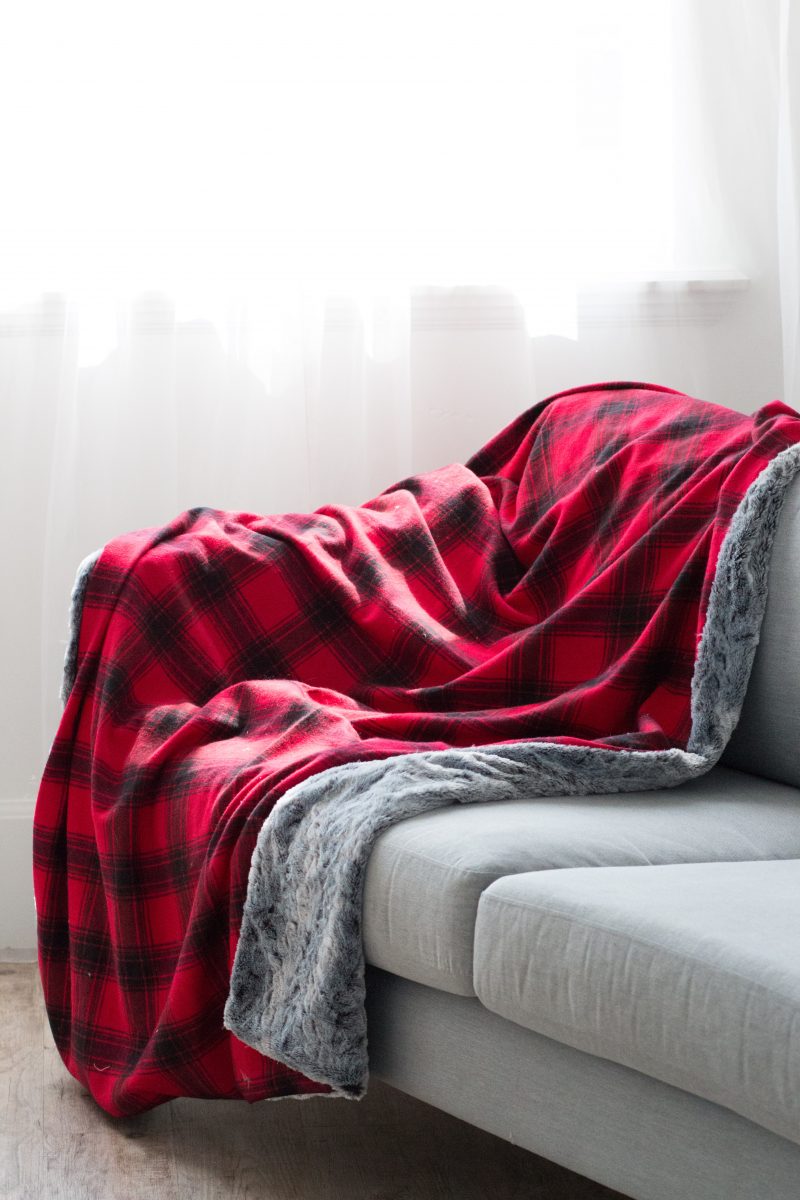 Wasn't that simple? You can make this blanket in a variety of different fabrics and even add something fun to it like pom-pom trim.
Click here to see the selection of Faux Fur from JOANN that would make for an amazing blanket.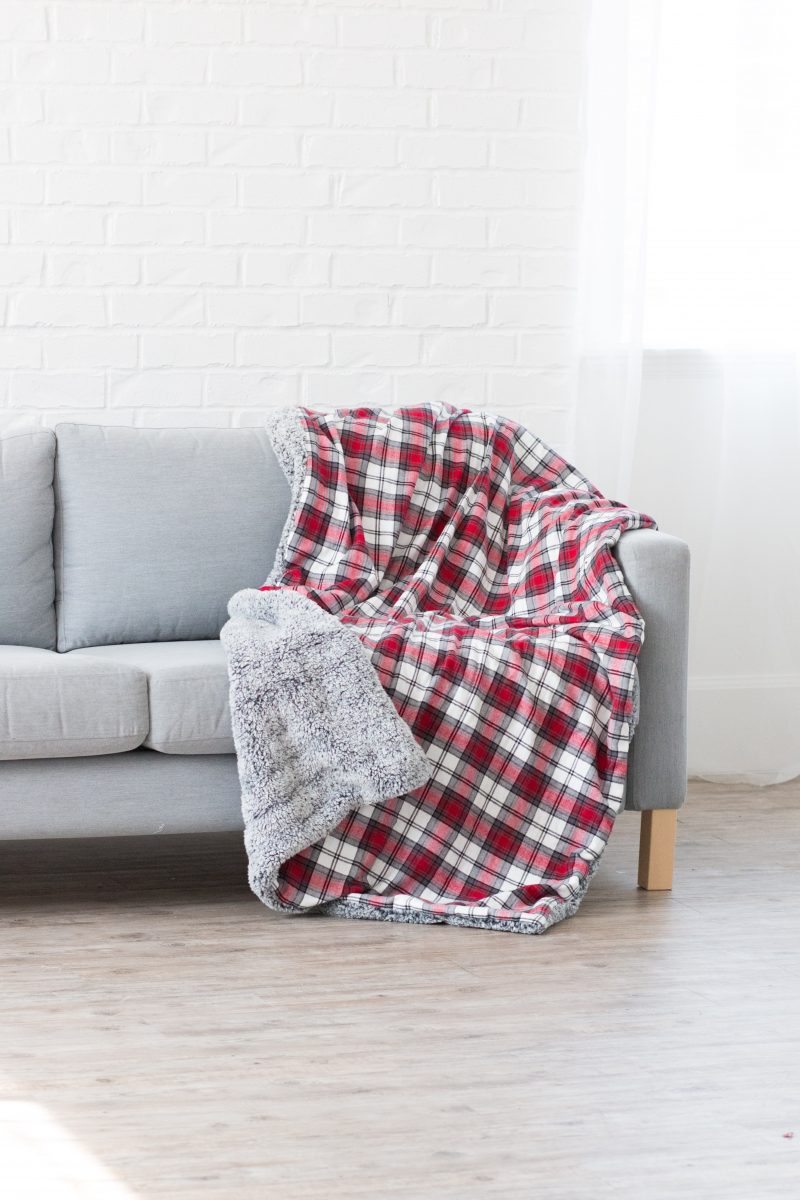 Don't want to forget about this free template? Save this project for later! Click here to save this project on Pinterest.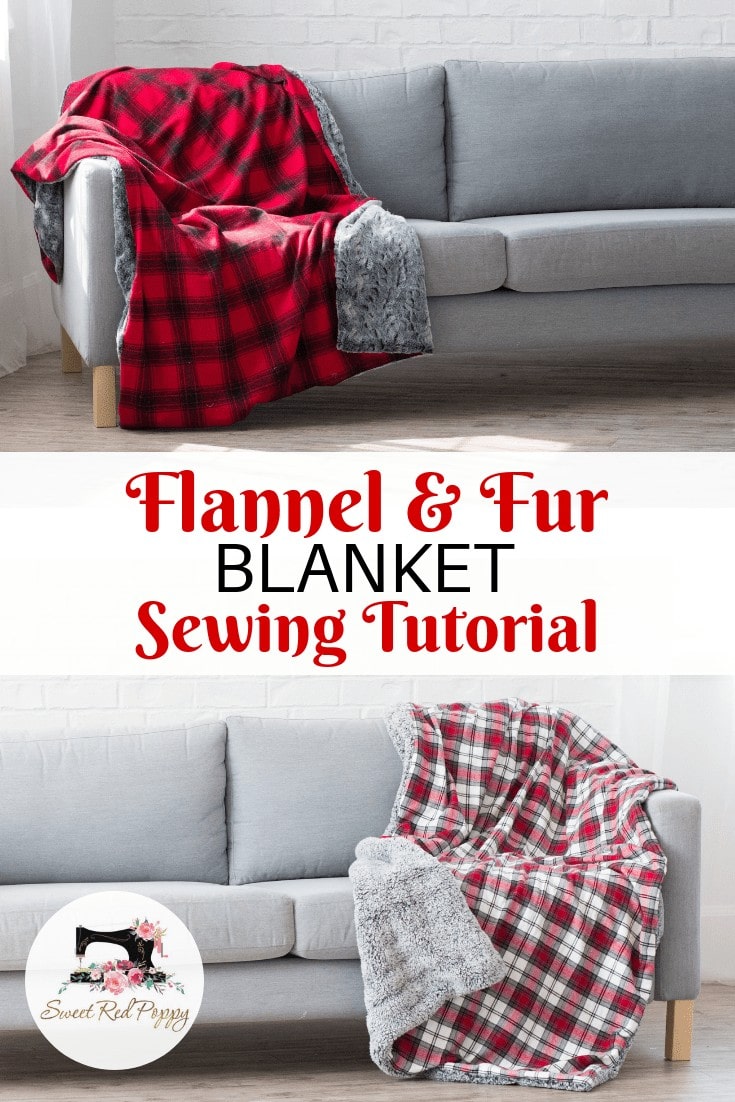 SaveSave
SaveSave
SaveSave
SaveSave
SaveSave