DIY Mermaid Bath Bomb Tutorial
Have you ever wondered how to make a bath bomb? I'll teach you how to make beginner friendly bath bombs using this recipe with simple ingredients!
My kids have been fascinated with creating bath bombs recently so we've been testing out different recipes over the last few weeks. We have been trying to get the perfect combination of fizzy bath bomb that also holds together without crumbling once it's placed in water. We finally found a ratio that does just that, so I decided to share it with you!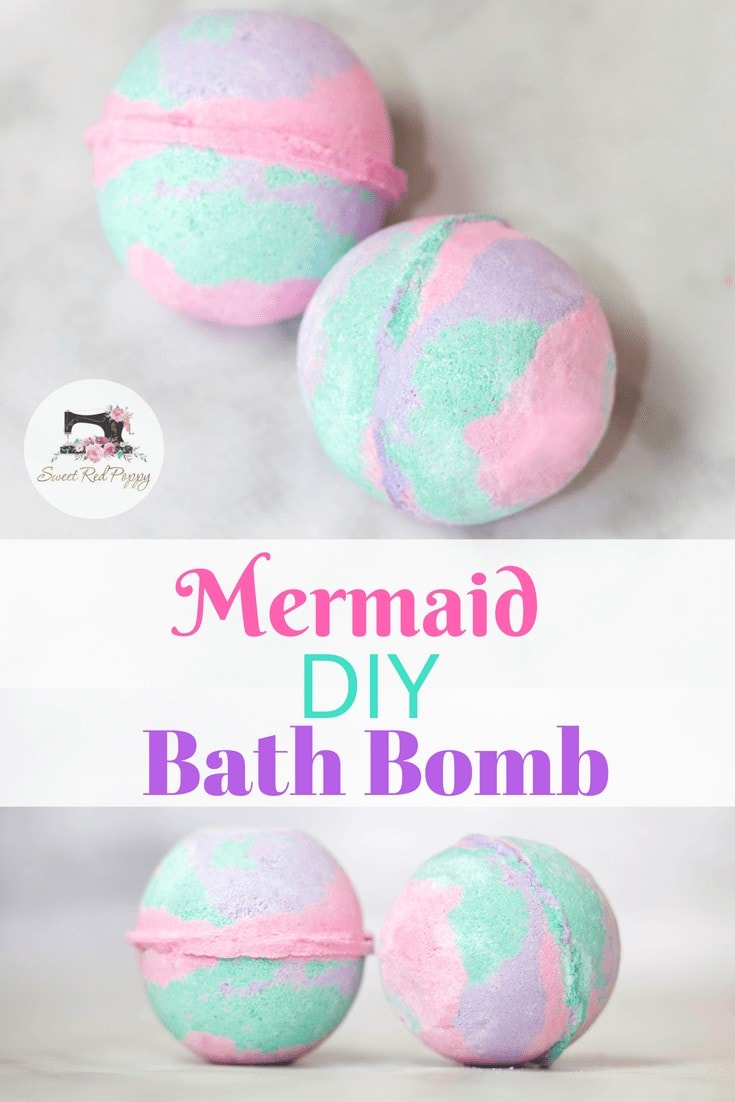 Essential Oils (Eucalyptus & Lavender)
Witch Hazel Spray
This recipe will result in enough bath bomb mixture to fill one large bath bomb mold or 3-5 small molds. You can double or triple this recipe to make a larger batch.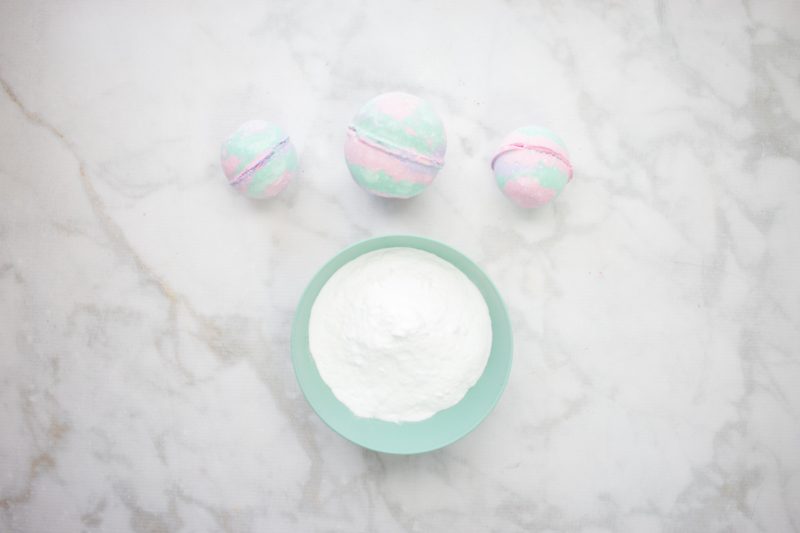 In a bowl, combine 1 cup of Baking Soda and 1/2 cup of Citric Acid. Stir until completely blended together.
Add 5 drops of Lavender and 5 drops of Eucalyptus essential oil to the mixture and stir thoroughly.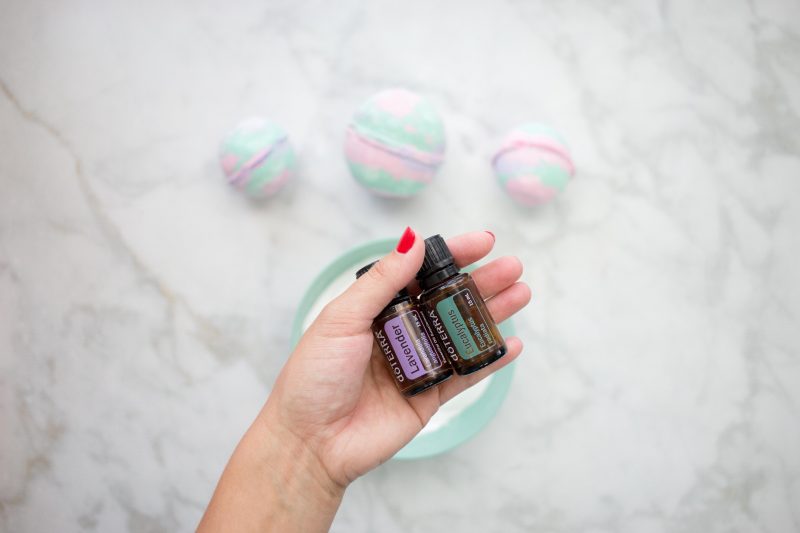 Separate the bath bomb mixture evenly between three bowls.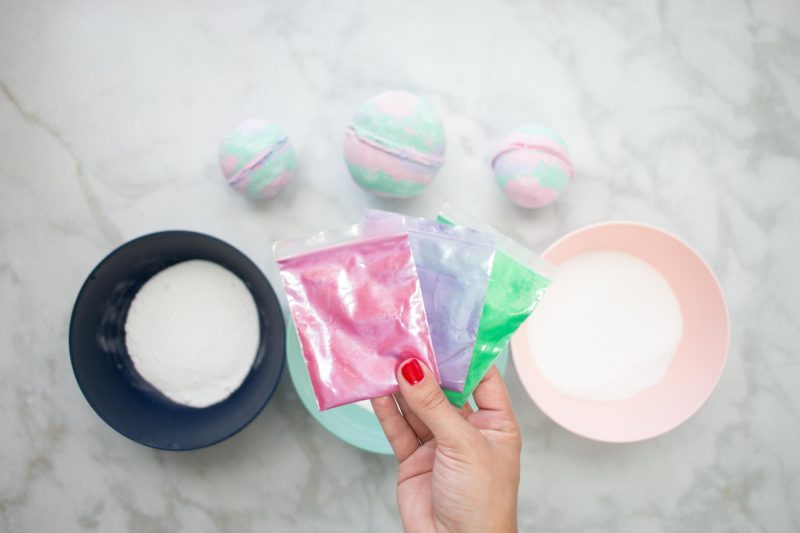 Now it's time to add the color! I used Mica Color for my bath bombs. It has a shimmery iridescent color that's perfect for bath bombs!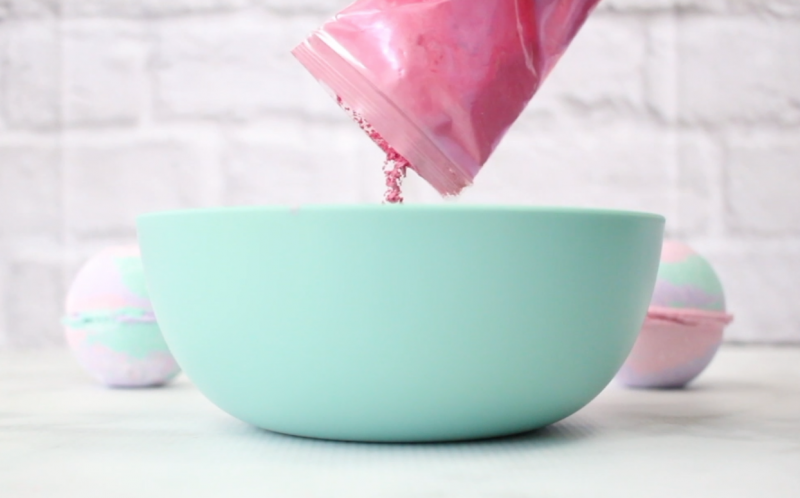 I added about 1 Tablespoon of Mica color to the bowl of bath bomb mix. Remember that once the bath bomb has dried it will be lighter in color.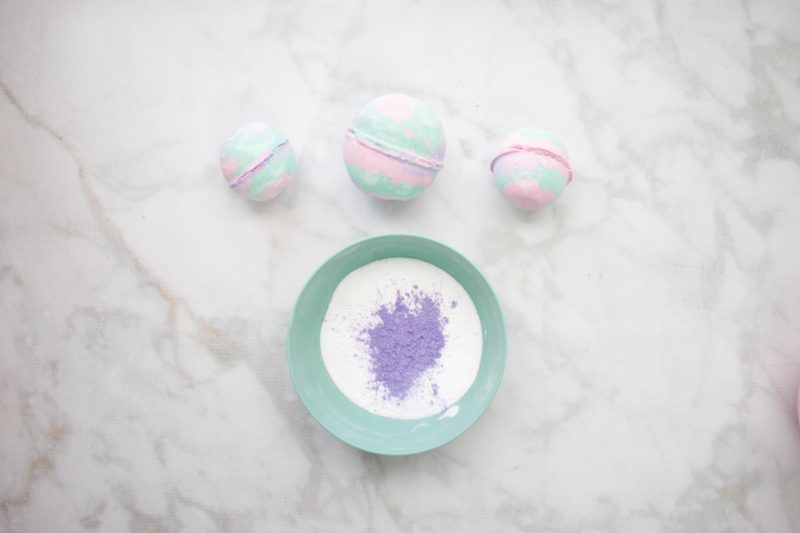 Add as much color as you'd like until you are satisfied with the result.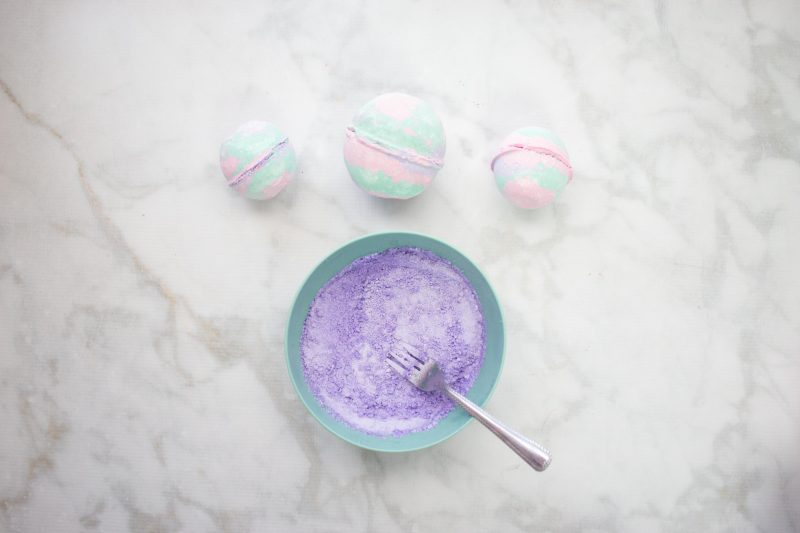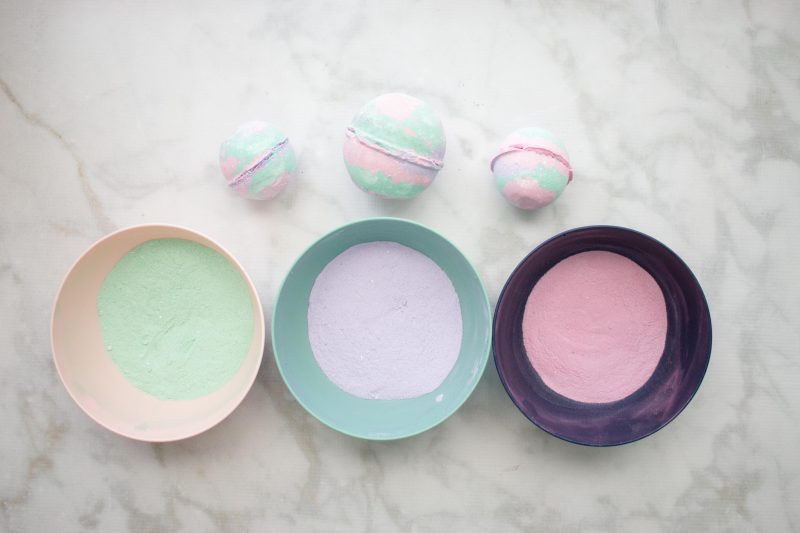 Once the coloring has been mixed in completely, it's time to add moisture. I used witch hazel in a can to spray the mixture. You can find this at Walgreens.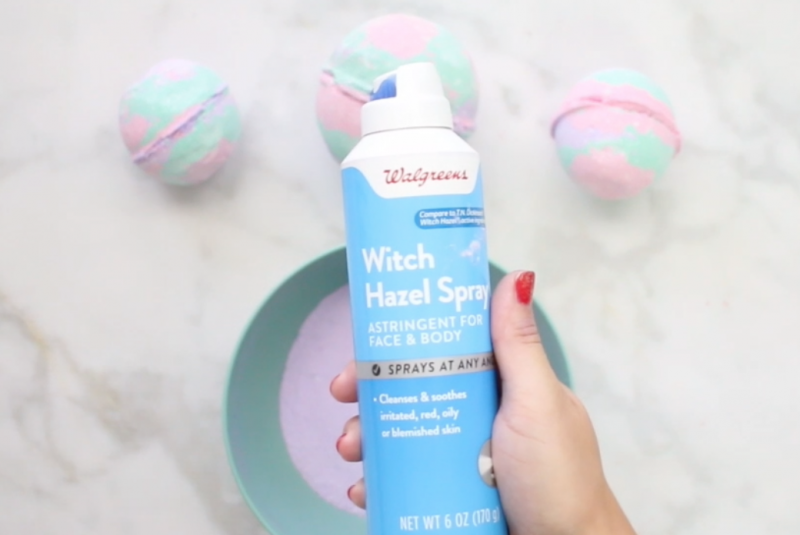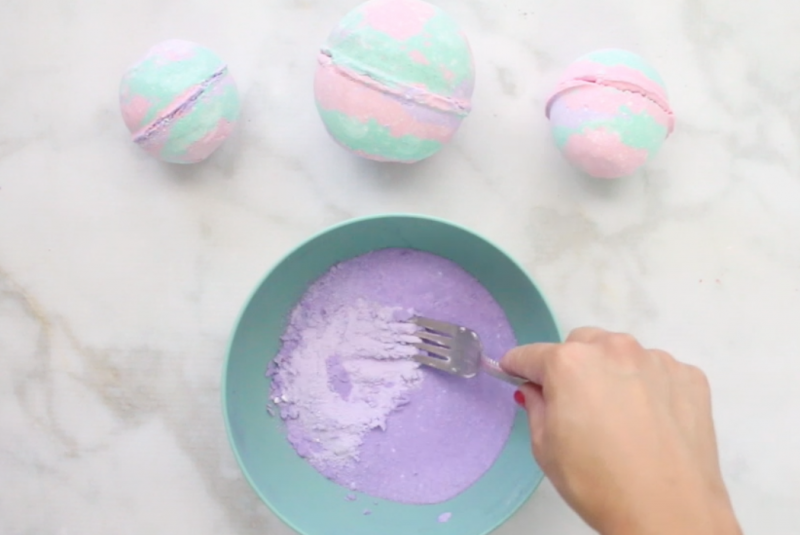 Spray the top of the mixture and stir together with a fork. Repeat this step until the bath bomb mixture results in a firm yet moldable texture. To test this, scoop a tennis ball-sized amount of bath bomb mixture into your hand and squeeze it tightly. It should hold its shape.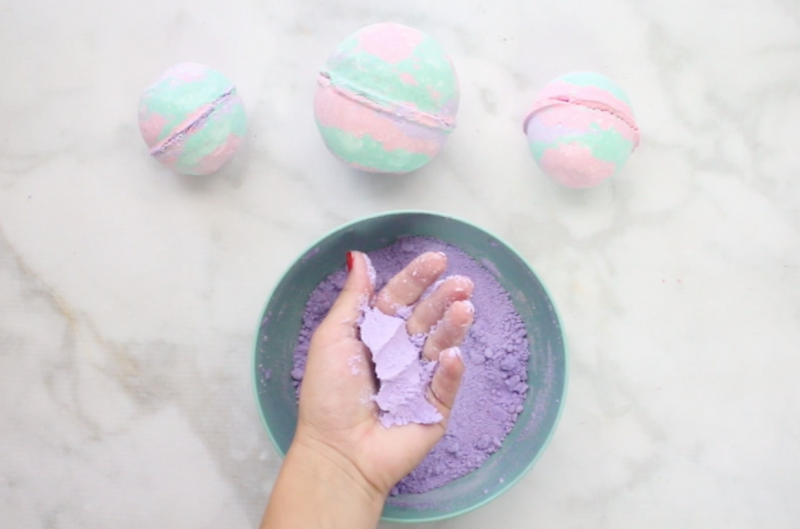 Watch the video below for an example of this.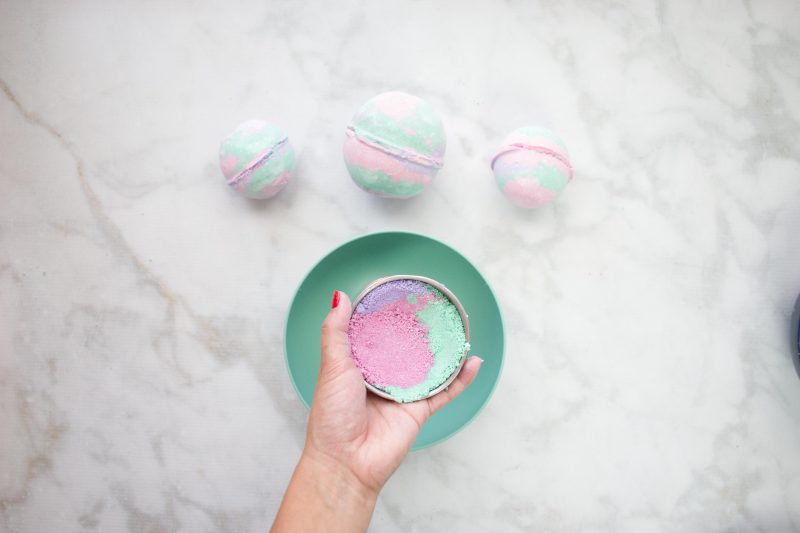 Begin packing the mold with an overflowing scoop of each color of the mixture. Pack the bath bomb down tightly on both sides of the mold and add one last scoop to each side. Do not pack this scoop down!
If you want to add something inside of the bath bomb, now is the time to do so! I added a ring to mine which makes for a fun gift!
Flip one mold on top of the other mold and squeeze them tightly together.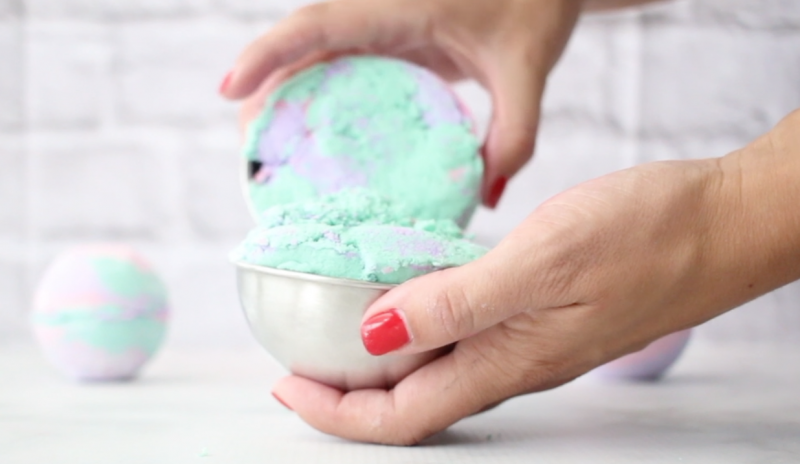 Let the bath bomb set for a minimum of 24 hours.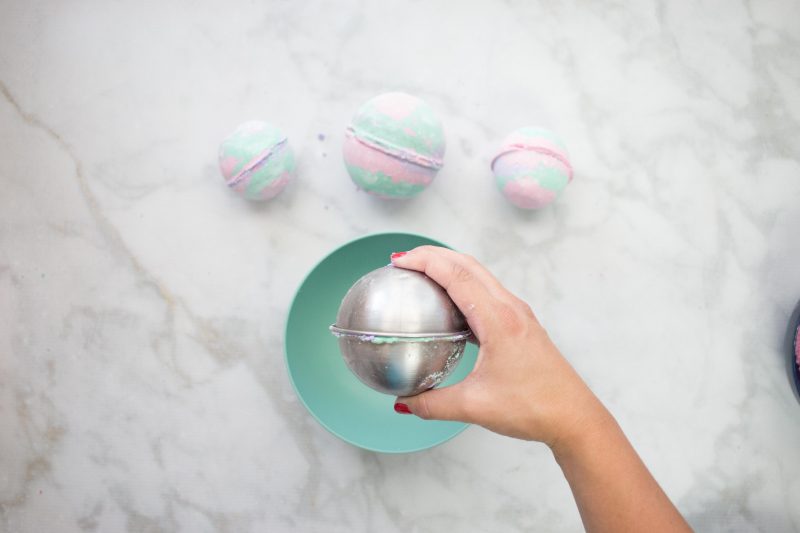 Once it has dried completely, it's time to remove the bath bomb from the mold. Tap the sides of the mold lightly with a metal spoon to help remove the bath bomb from the mold.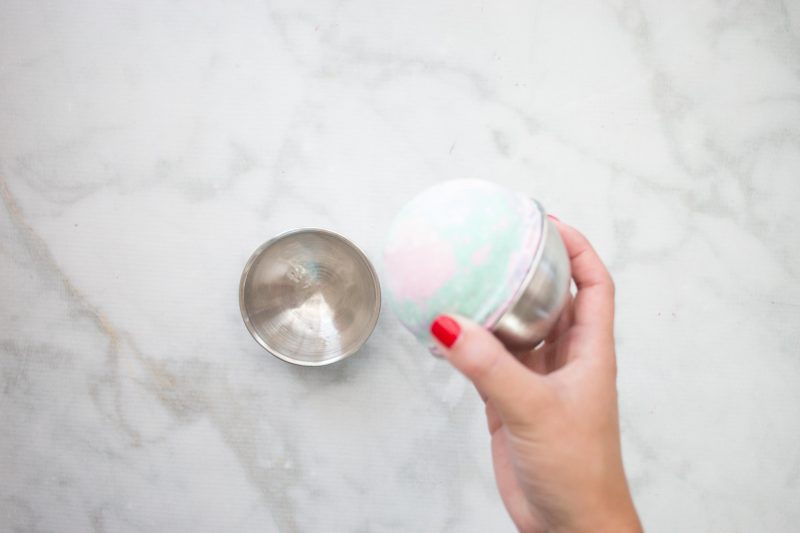 Now it's time to draw a hot bath, drop your bath bomb in and enjoy a relaxing evening!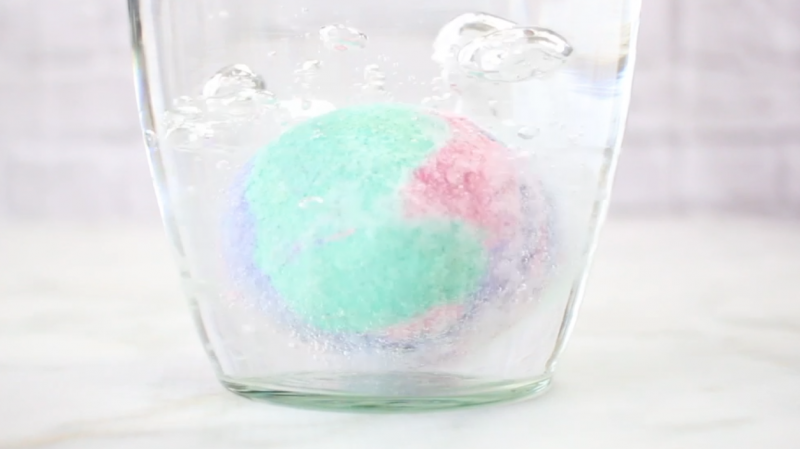 Don't forget to pin this image to Pinterest so you can come back to this tutorial later!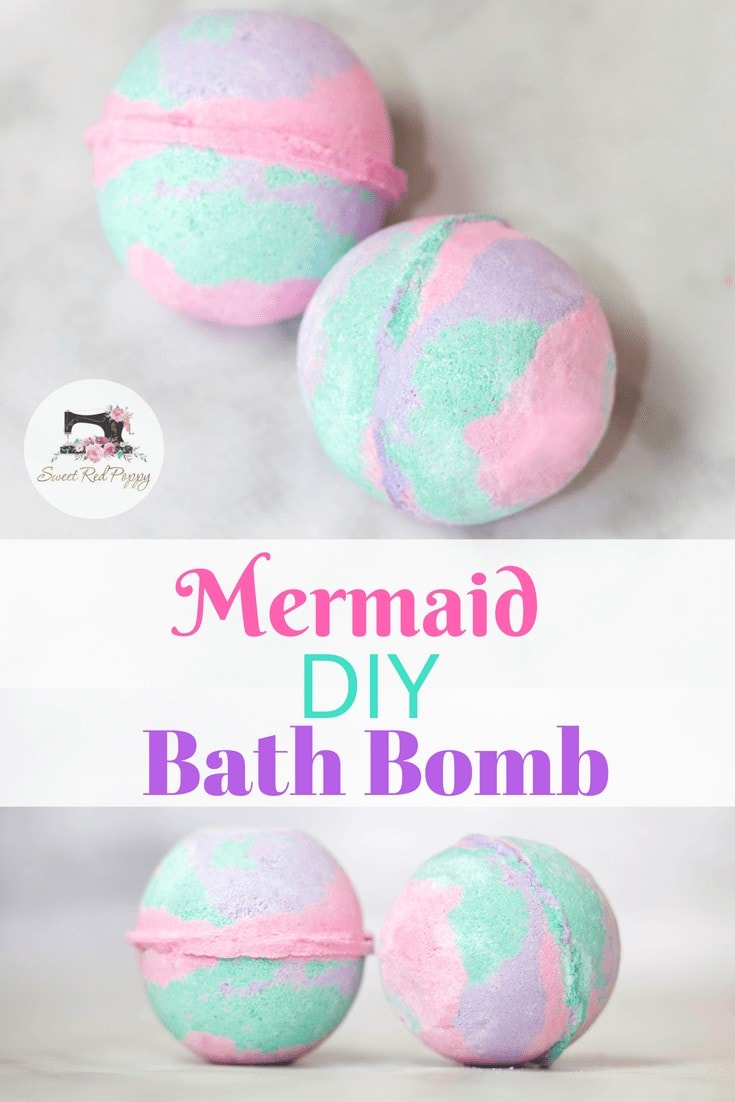 If you enjoyed this tutorial you may also enjoy this tutorial for a mermaid quiet book.