World's Best Chocolate Chip Oatmeal Christmas Cookies Recipe
Bake delicious, soft and chewy oatmeal chocolate chip cookies with this step-by-step Christmas cookie recipe. It's perfect for Holiday parties, cookie exchanges or even a treat for Santa on Christmas Eve.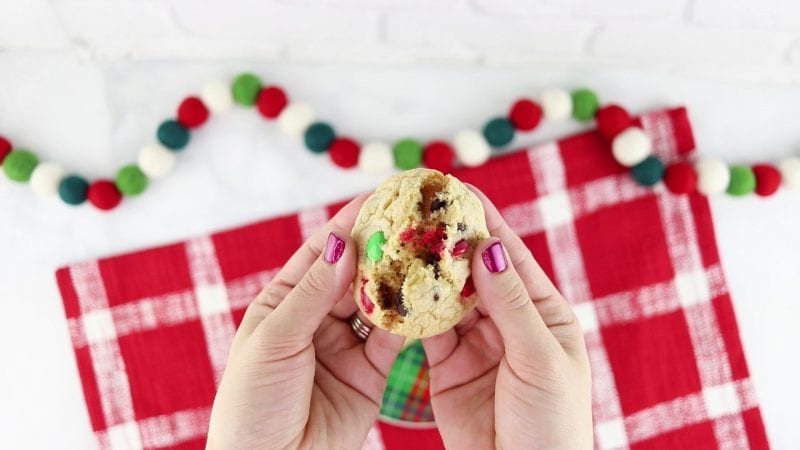 All of my family and friends know me for my delicious chocolate chip cookies! I look for any excuse to whip up a batch of these wonderful cookies because they are always a big hit!
I'm finally sharing my top-secret family recipe so I can share the joy of these delicious cookies with everyone!
Did I mention I took a baking course from the culinary department during my time at college? I picked up some great tips during my classes that I'll share with you below to help you get the perfect cookies.
Ingredients
2 1/2 Cups Flour
1/2 Cup Oats
1/2 tsp. Baking Soda
1/2 tsp Salt
1 Cup Brown Sugar
1/2 Cup White Sugar
16 Tablespoons Unsalted Butter
2 Eggs
1 Tablespoon Vanilla
1/2 Cup M&M's
1/2 Cup Chocolate Chips
Chocolate Chip Christmas Cookie Directions
Preheat the oven to 300 degrees.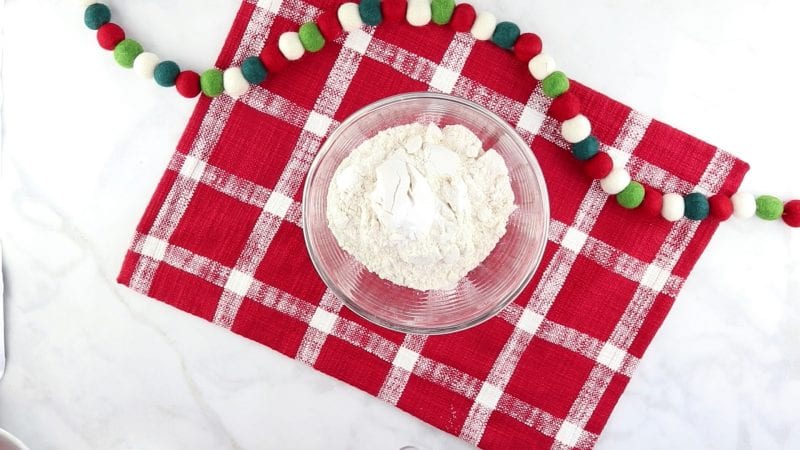 Mix the flour, oats, baking soda and salt together in a bowl.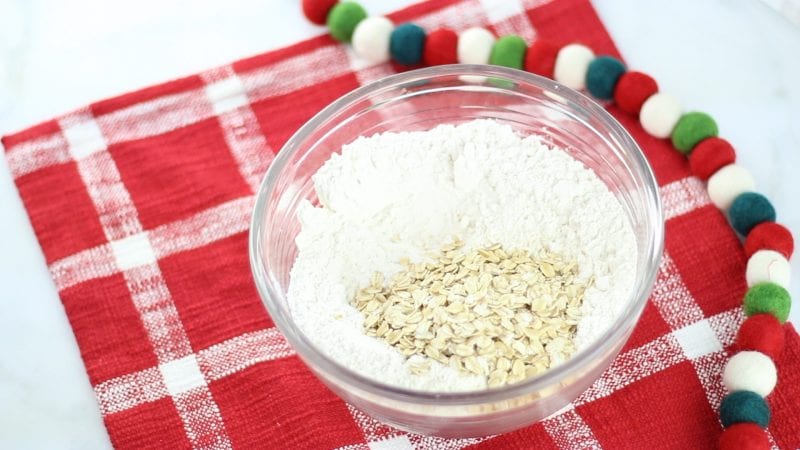 *Pro Tip: When measuring the flour make sure not to pack it tightly, the measuring cup should be filled and then leveled off. Take the extra time to make sure your measurements are exact.
Let the butter come to room temperature.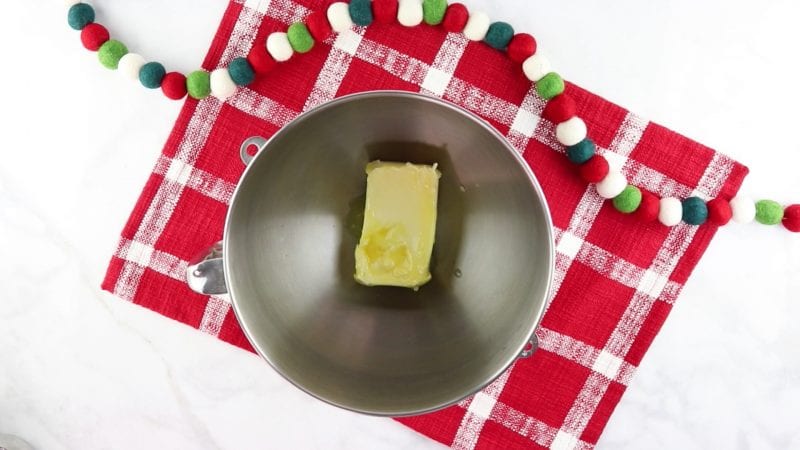 *Pro Tip: it's important that it's not too soft or firm. It should be soft to the touch and still hold its shape. Cookies that resemble cow pies are typically the result of butter that's too warm. It's also important that you use real butter and not margarine. The butter helps to create small air pockets within the cookie which adds to the tastiness.
Beat the brown sugar, white sugar and butter together in a mixer until fluffy.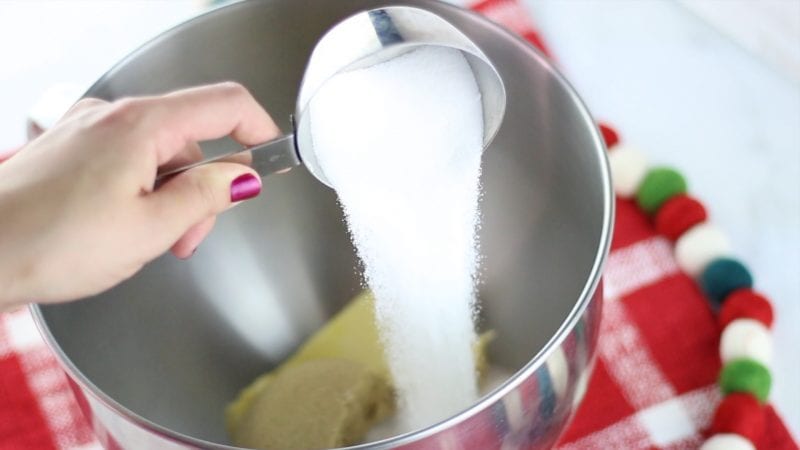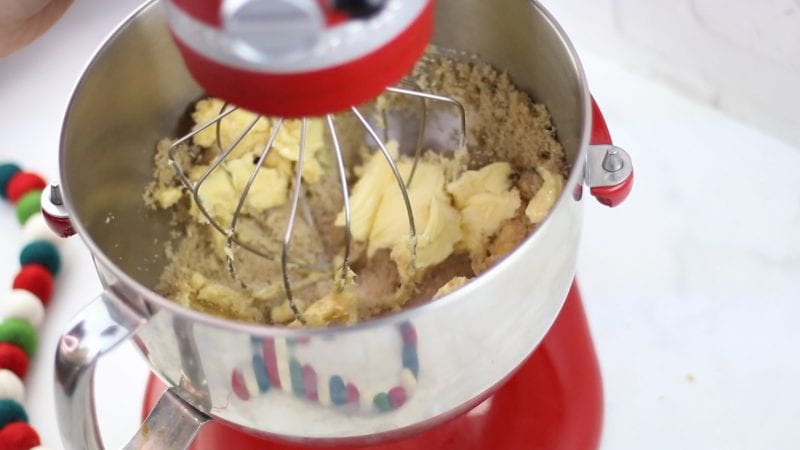 In a small bowl, mix the eggs and vanilla together and add them to the sugar mixture. Beat the mixture until well combined and scrape the sides down.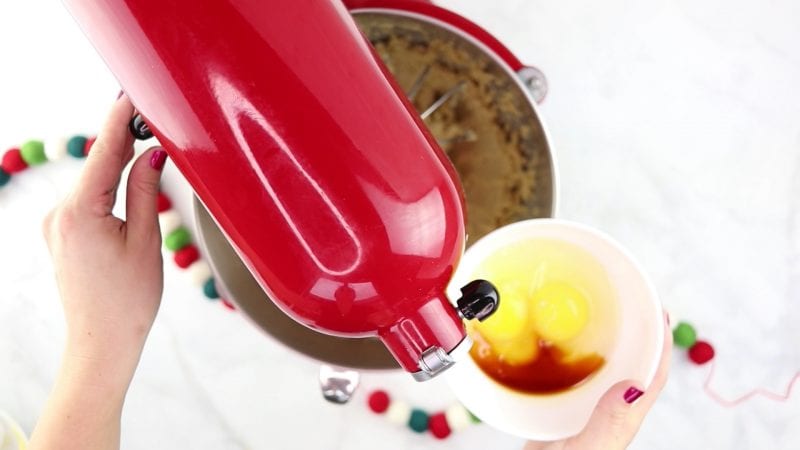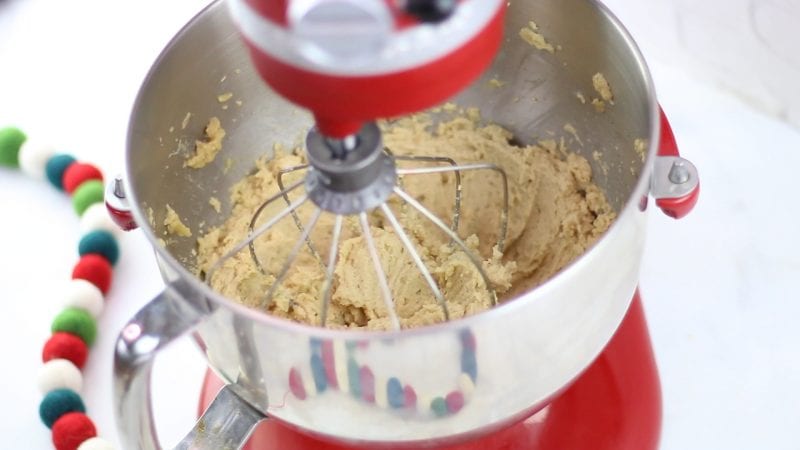 Add the flour mixture one cup at a time until it's fully incorporated making sure not to overmix the dough.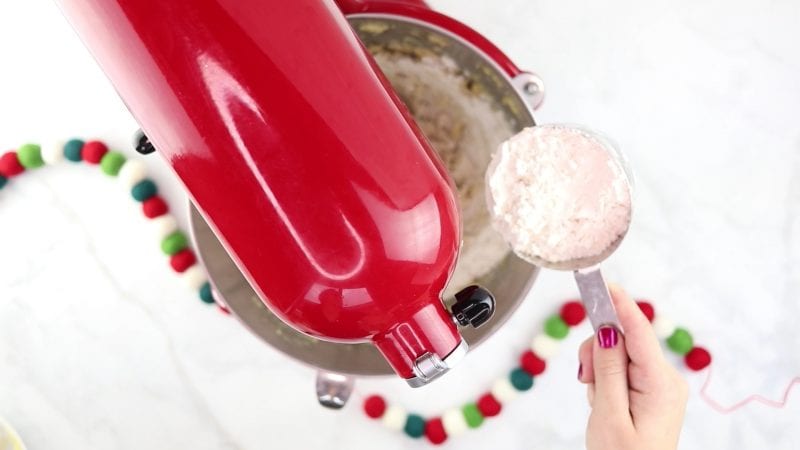 *Pro Tip: If you mix the dough for too long, you'll overdevelop the gluten resulting in hard cookies.)
Finally, add the M&M's or chocolate chips (I like to add both) to the cookie dough.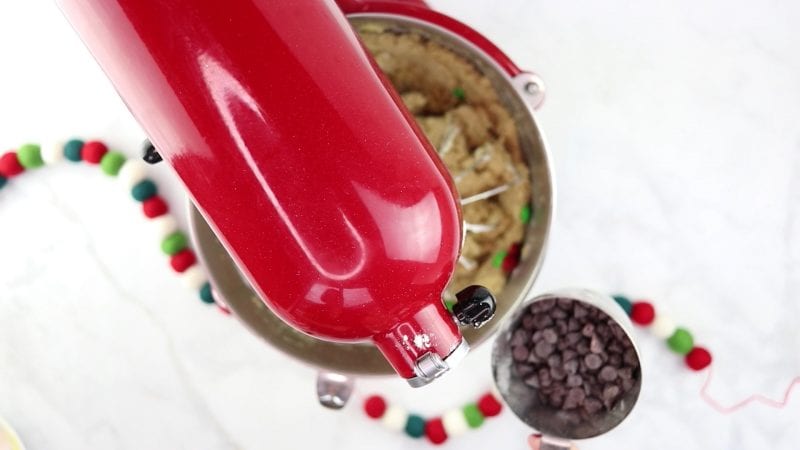 Drop large tablespoon-sized balls of dough onto a cold cookie sheet. Bake the cookies for 20-22 minutes or until golden brown.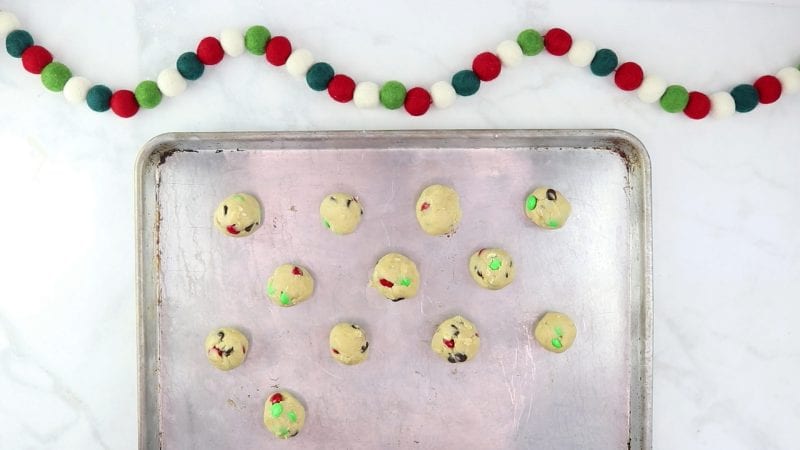 *Pro tip: Cookies continue to bake after being removed from the oven if you struggle to get soft cookies try taking them out a few minutes early. Once they are removed from the oven the hot pan will continue to allow the cookies to bake at a lower temperature. Place the cookies on a cooling rack to end the cooking process.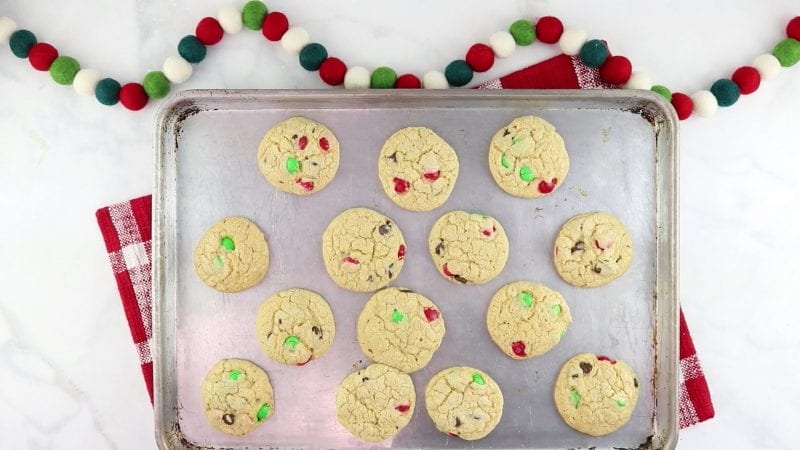 Once the cookies have finished cooking, remove them from the cookie sheet and place them on a cooling rack.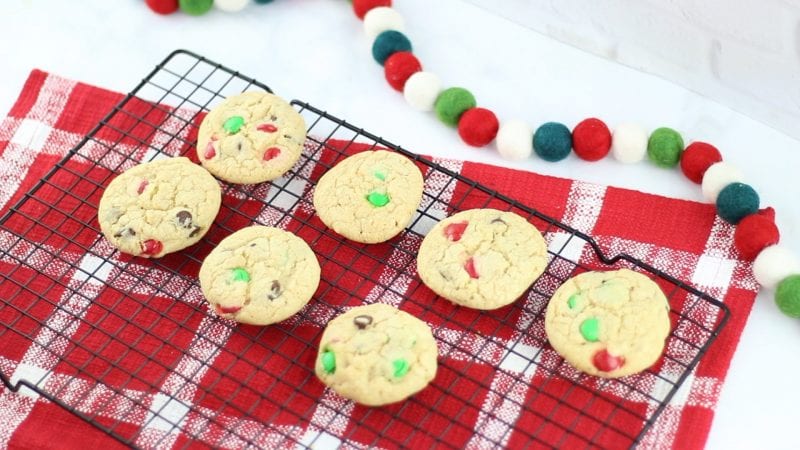 Enjoy the cookies while they are still warm with a large cup of milk!
Looking for an easy gift to give this holiday season? Layer all of the dry ingredients into a pint-sized jar, print off the tag here and give these cookies as a gift!