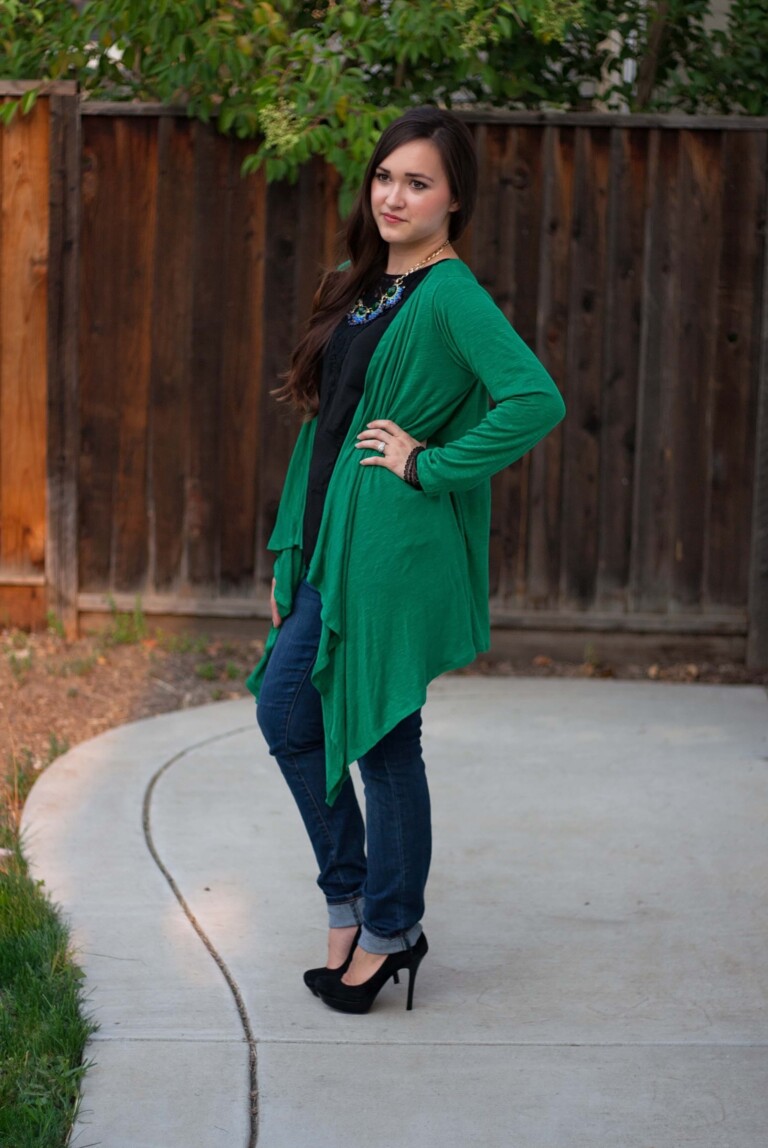 At the close of every summer, I find myself yearning for fall. Nothing quite compares to the way the leaves turn scarlet and gold. The crisp chill in the air and all those wonderful fall smells. Right now I'd do just about anything to exchange the hot summer days for a brisk fall afternoon and a cozy cardigan!
I can't help myself but go into full-blown fall-sewing mode at the end of every summer! My closet contains an astronomical amount of winter clothing. Really it's slightly absurd, especially since I live in California. But I love all the layers, the boots, the scarves, the hats, and the warm fuzzy socks. So you can imagine why the only things I want to sew right now are comfy, fall layers.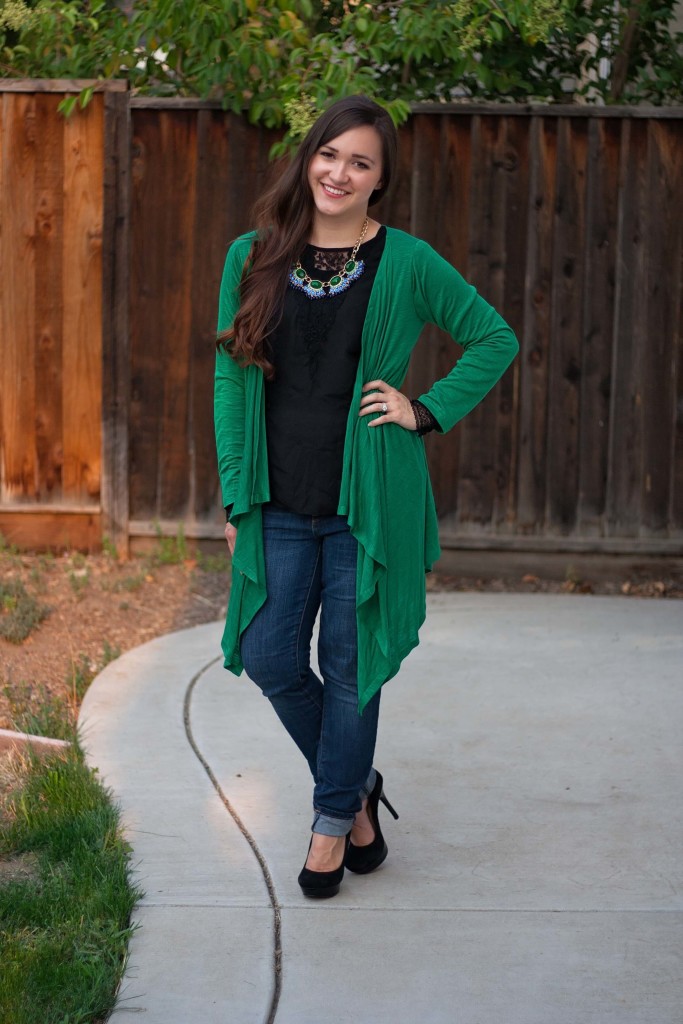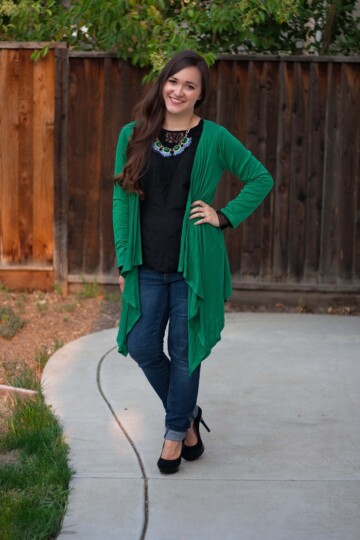 The Carefree Cardigan has been at the top of my sewing list for awhile and that's saying something because my list is a mile long. 🙂 I made two for my sister and three for my mother for their back-to-school wardrobes. After seeing how awesome they looked in their cardigans, I was feeling a little jealous and I finally cut one out for myself!
It makes for the perfect transition piece moving into the fall season. The timing is great while it's not cold enough for anything too heavy, but you still want to layer.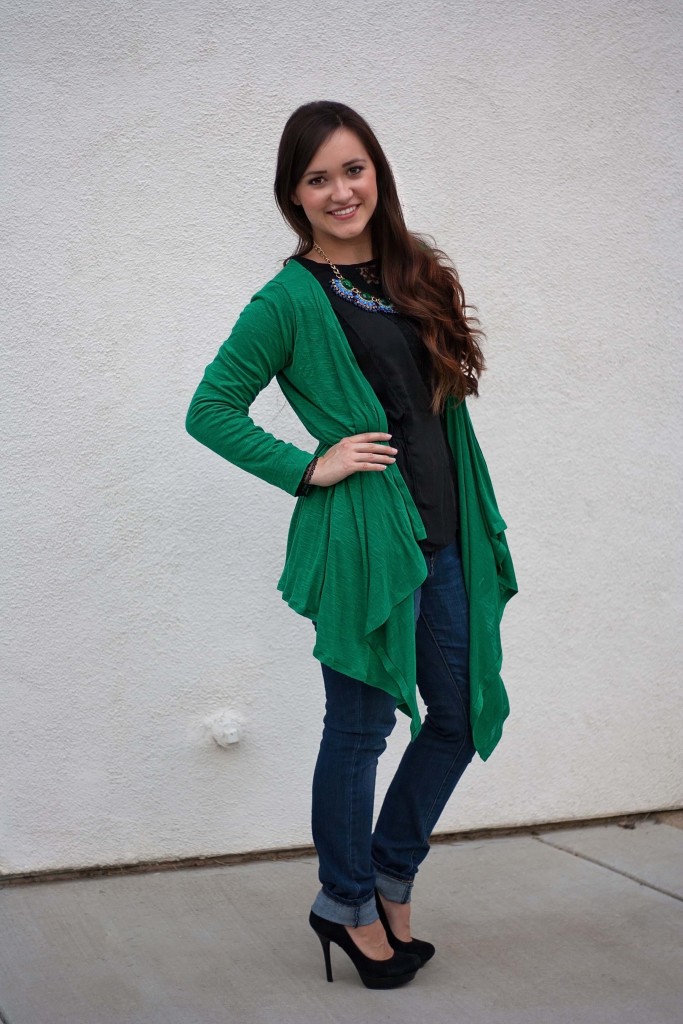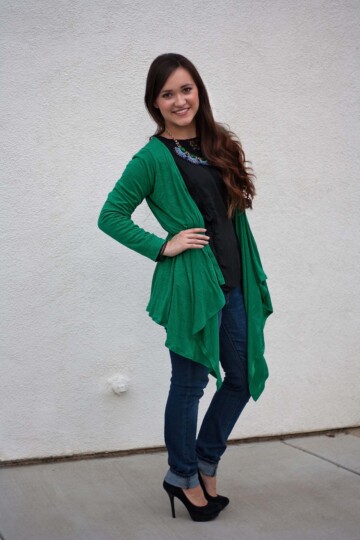 It was really quite an easy sew. It's only five pieces. The body of the cardigan is shaped like a rectangle. And can I tell you my dirty little secret?!? I didn't even hem it. I just folded over the hem twice and used some Pellon-fusible web to secure the hem in place. It's one of my favorite little secrets for sewing with knits to prevent that unsightly tunneling that happens all too often!
Carefree Cardigan Features:
Sizes: XXS-3X
Sleeves: Short, 3/4, long and hemmed or banded
No band, Neckband or Fully Banded
Belted Version
Modifications:
The only adjustment I made to the pattern was to take about an inch from the seam under the armpit. It was gaping a little too much for my liking and even though it's a flowy top, I prefer clothing with a little bit of structure. Other than that I followed the instructions to a T. Well, minus the sneaky little hem secret.
Fit:
Overall, the fit was pretty good. I probably should have made a size smaller instead of taking in the extra fabric under the arms. The Cardigan is a little bit long on me since I'm on the shorter side, but I chose not to take off any length because I prefer longer cardigans.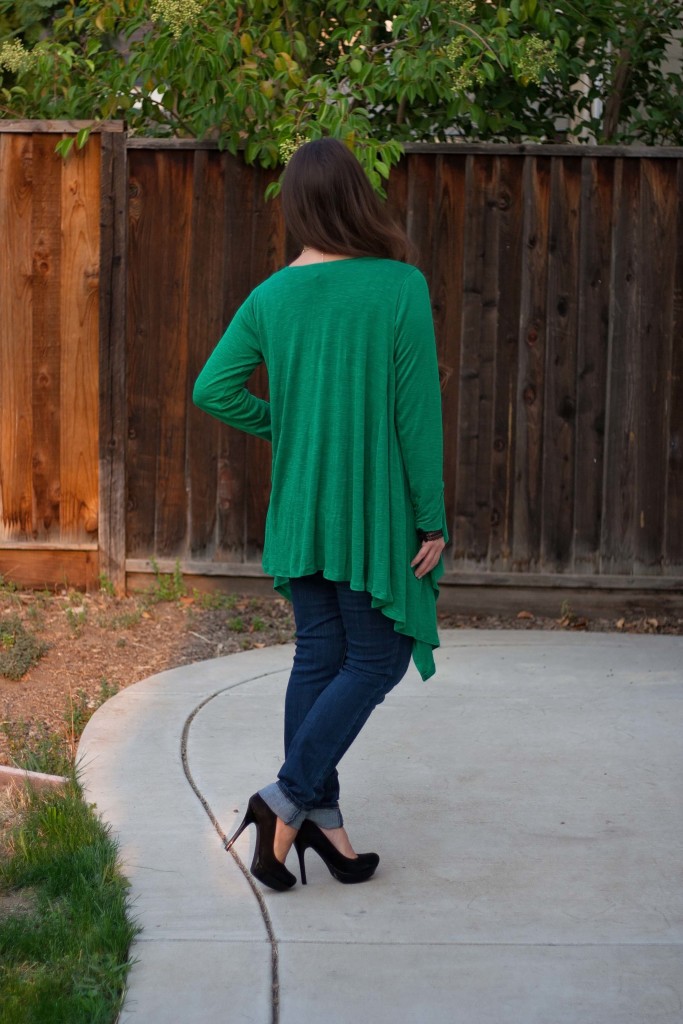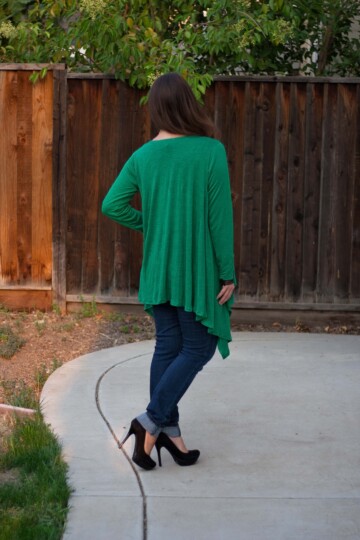 If you need a little more inspiration check out the Facebook group Patterns for Pirates PDF Patterns. It's a closed group of over 7,000 women who sew. You can get more inspiration in that group by searching "Carefree Cardigan" in the search bar or looking for the album titled "Carefree Cardigan". If you're new to sewing I can't stress enough how important it is to join a couple of sewing groups. That can really make all the difference! It will allow you to ask questions and get quick responses if you get stuck on part of the pattern and also interact with other seamstresses.
For the fabric, I used a knit I picked up at Michael Levine. It was $3.00 a pound. I wish I would have gotten more because it is SOOO soft! Green isn't typically isn't a color I pick out for myself, but in this case I'm really loving it!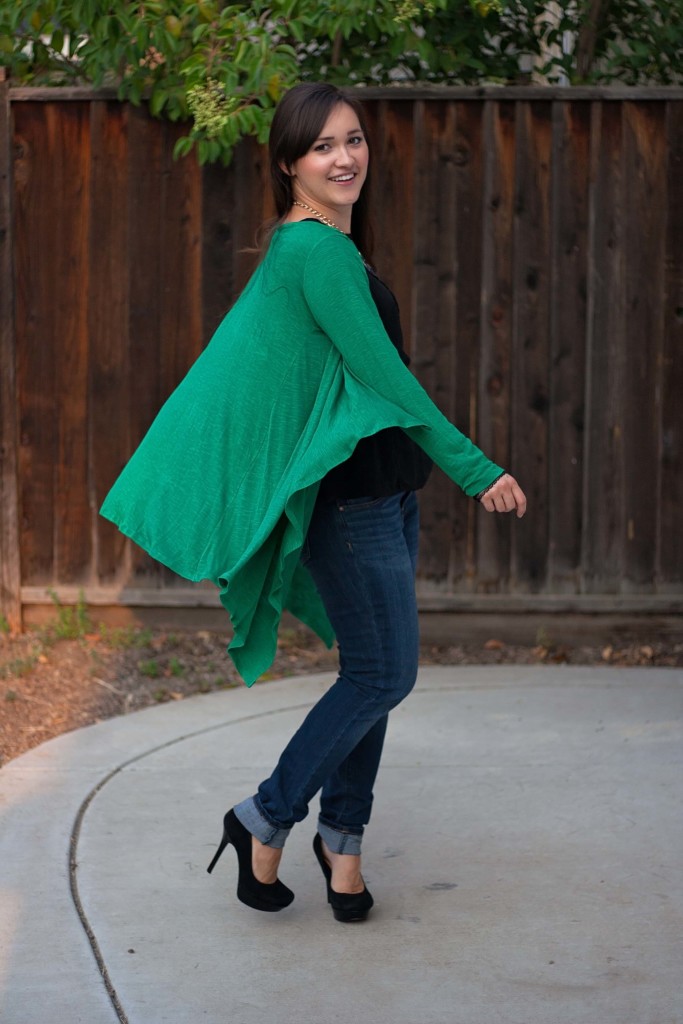 If you like this look but you're not wanting to commit to buying a pattern, then you could check out Swoon patterns FREE Scarf Neck Cardigan I've heard great things about that pattern but I've yet to try it.
Well my sewing machine is beckoning me so that's all for now. Check back next week for more sewing inspiration!