After countless years of sewing, I've accumulated quite the stockpile of sewing notions.
Today, I'm sharing my tried and true sewing notions that I can't live without! These are the products I've used in my sewing room over the years that I just can't get enough of and would buy again in a heartbeat!
Whether you're a beginner-level sewist or an advanced sewist, these notions are sure to make your job easier!
Click here to shop these items on Amazon or use the links below to shop these notions on JOANN.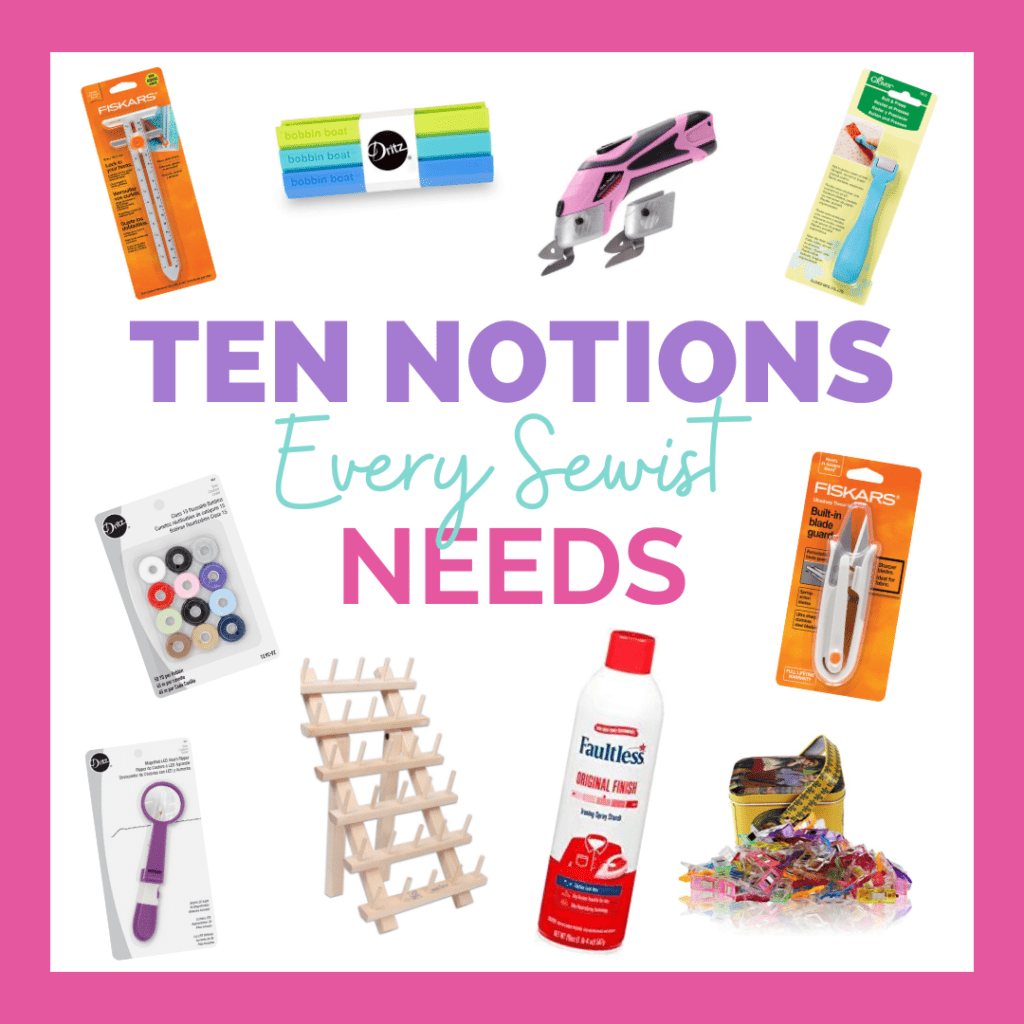 These cordless scissors make cutting through fabric and thick materials a breeze. I highly recommend them for anyone who struggles with wrist or joint pain as they make cutting out fabric so much easier!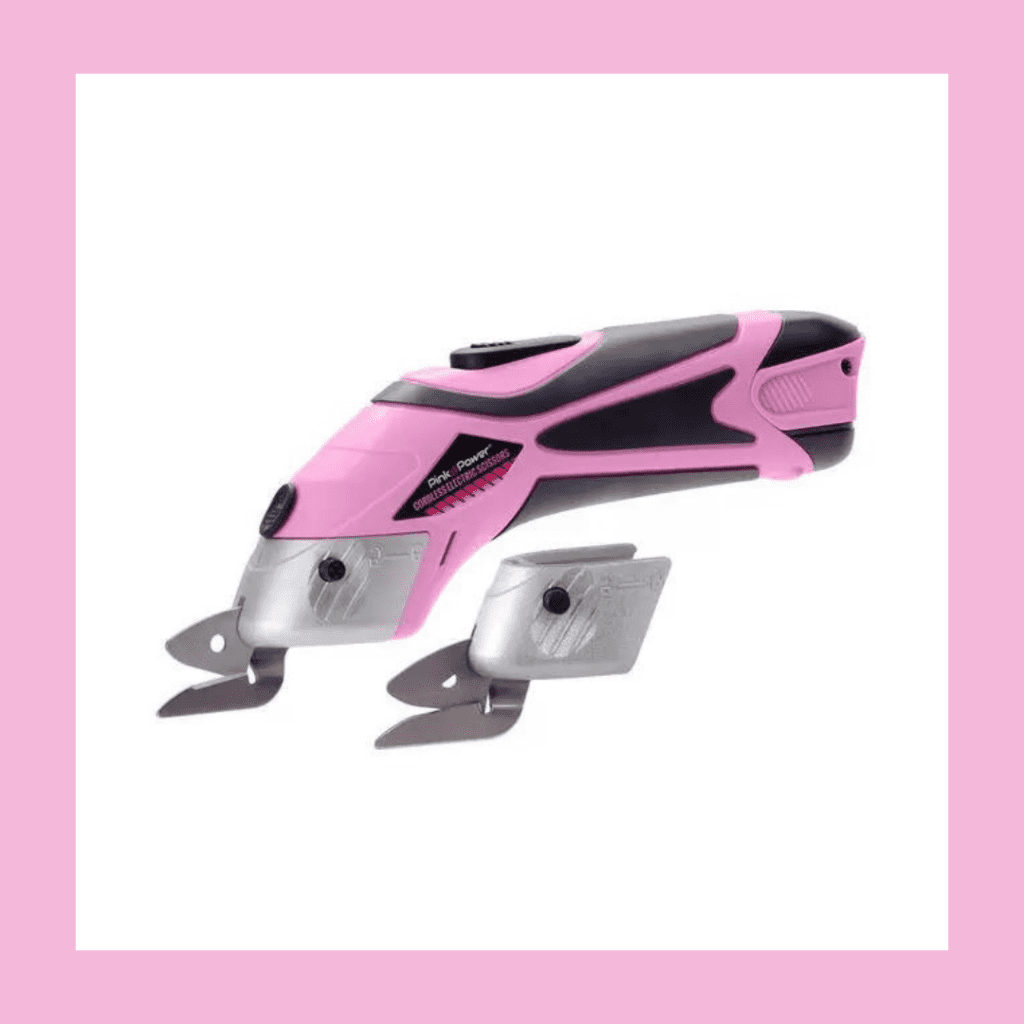 Pegboards are a fabulous addition to any crafting space. They help you to organize all of your most used notions and tools in a way that makes them easily accessible.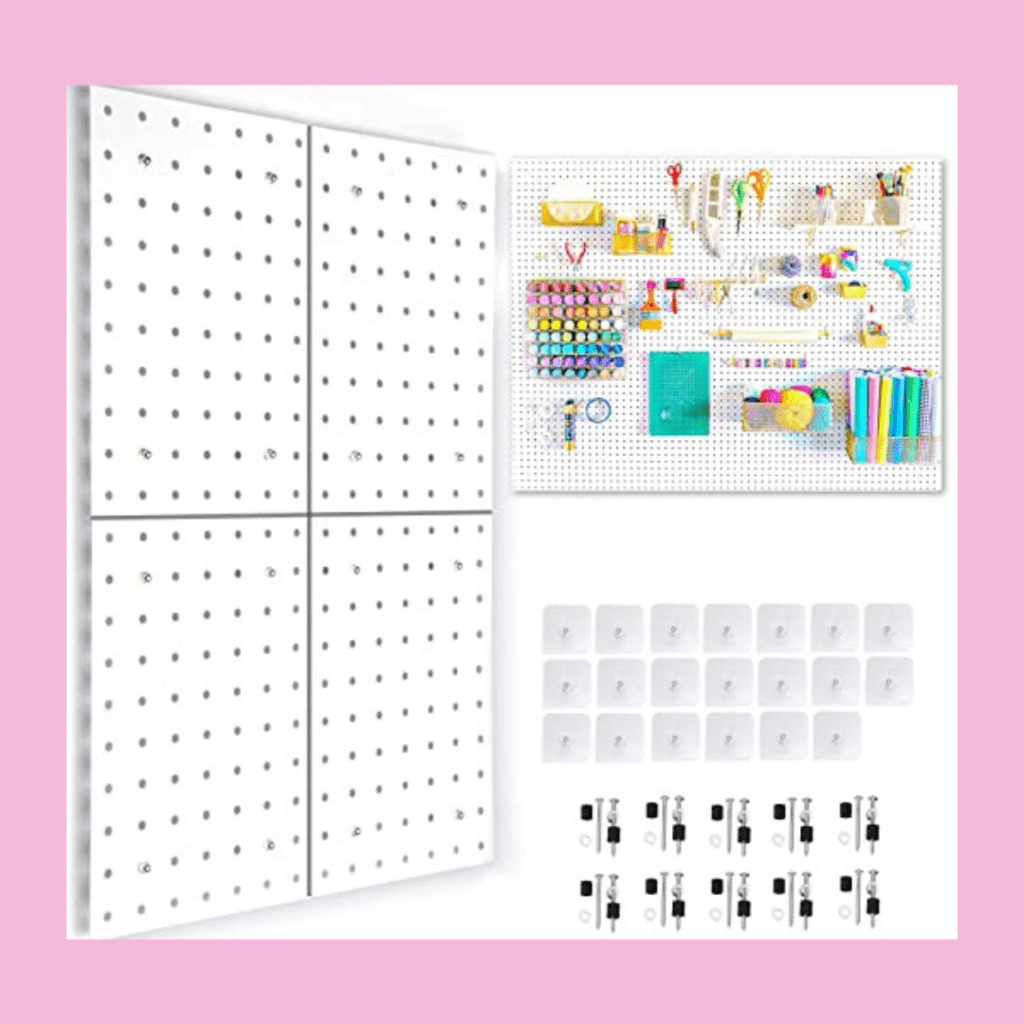 There's nothing worse than a jumbled mess of intertwined threads! I always recommend storing thread on an upright organizer. It keeps the threads from getting tangled, and it helps you to quickly locate the color of thread that you need.
I painted my thread organizer white with spray paint so it would match my sewing room decor.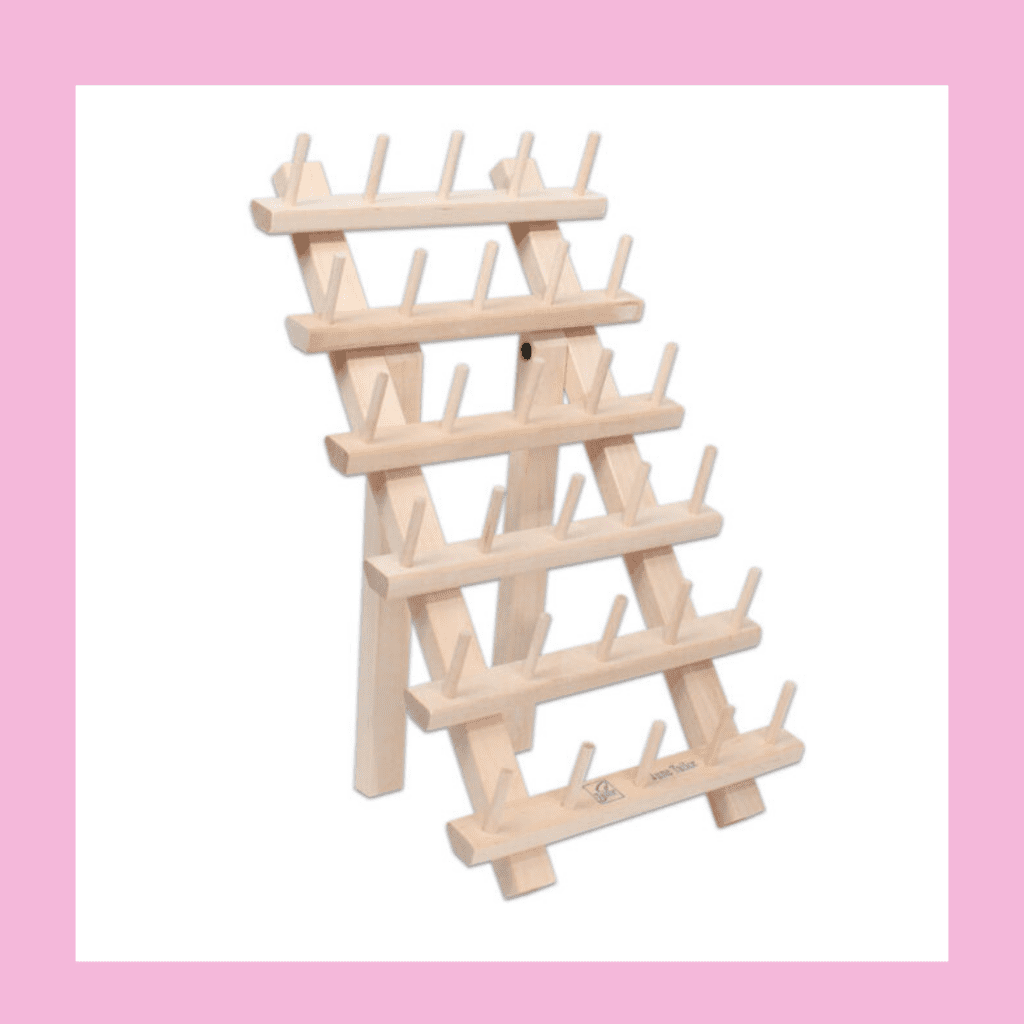 I've come to love craft clips over the past few years, and now I can't sew without them! They are great for binding bias tape on quilts and for working with faux leather and thick materials.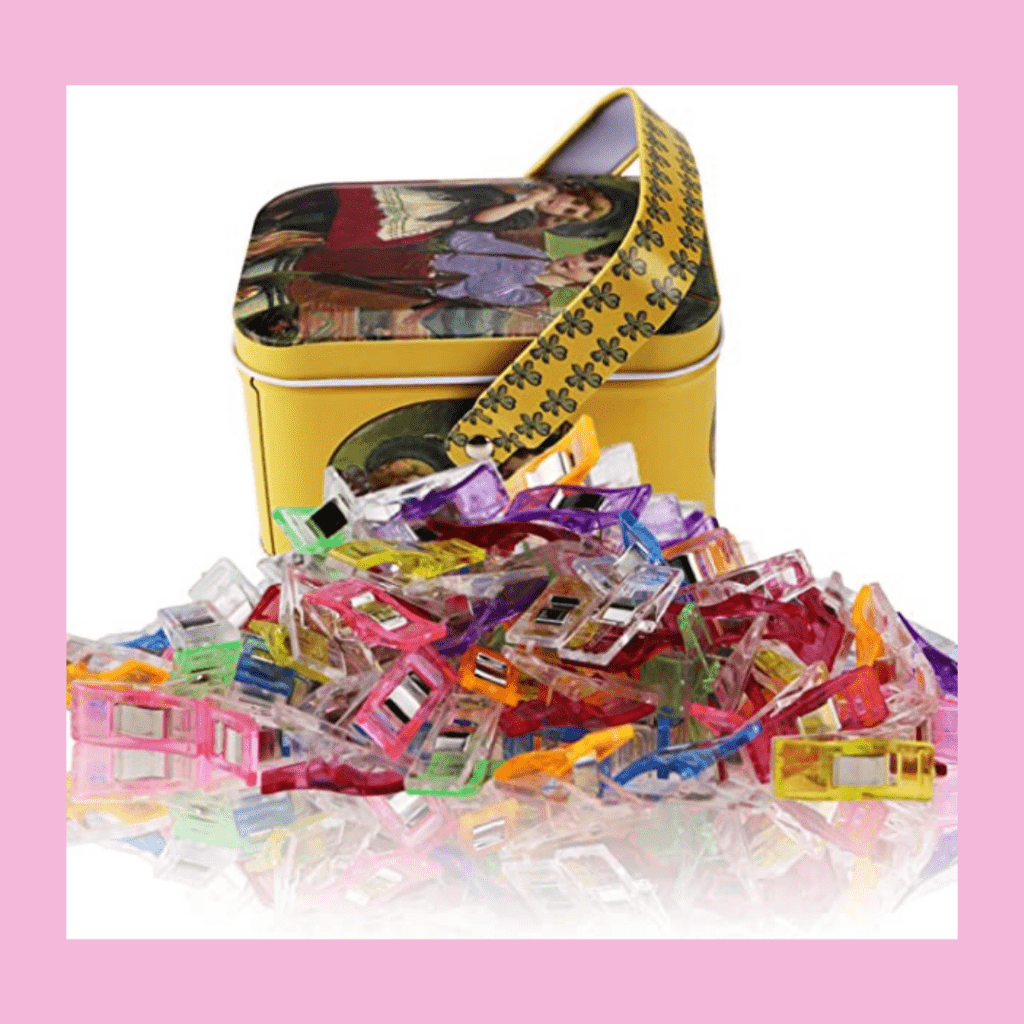 This handy little tool helps you to get perfectly even hems every time! If you struggle to eyeball your hem allowances, you'll love this tool!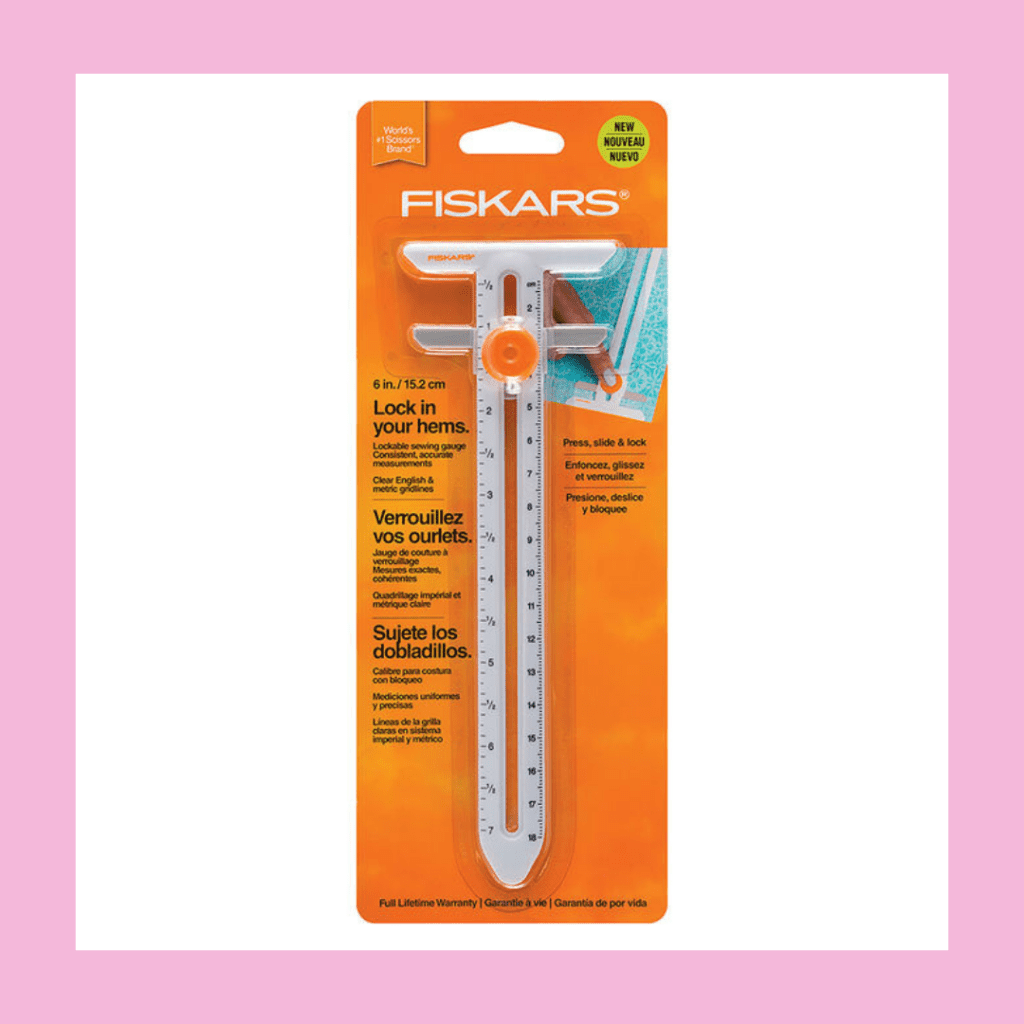 My secret to professional-looking projects is spray starch! I spray my fabric with starch because it stabilizes the fabric and adds a crisp, clean finish. It's a must-have, especially when sewing with knits!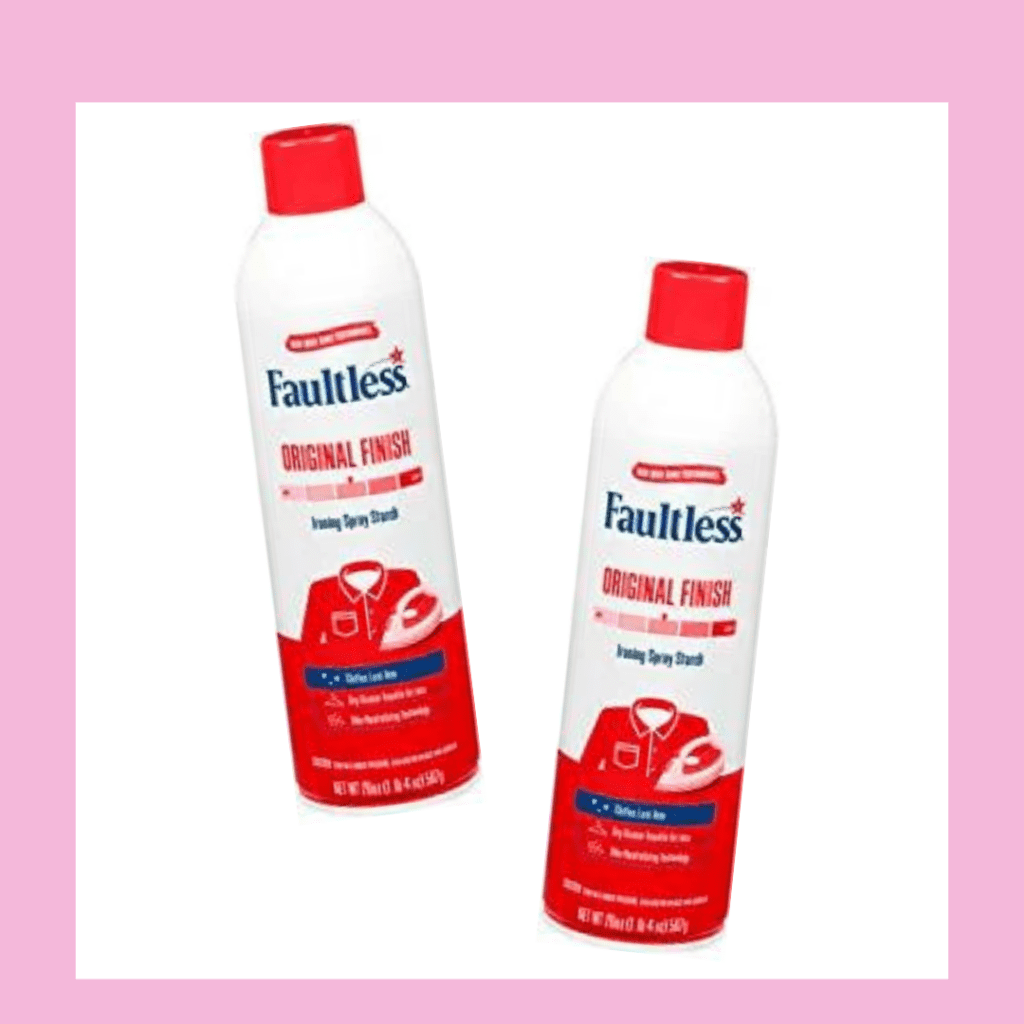 This is one of my sewing hacks when I don't want to press every seam with an iron and ironing board. If you love to quilt, this is a great notion to keep on hand for quickly pressing seams without any heat.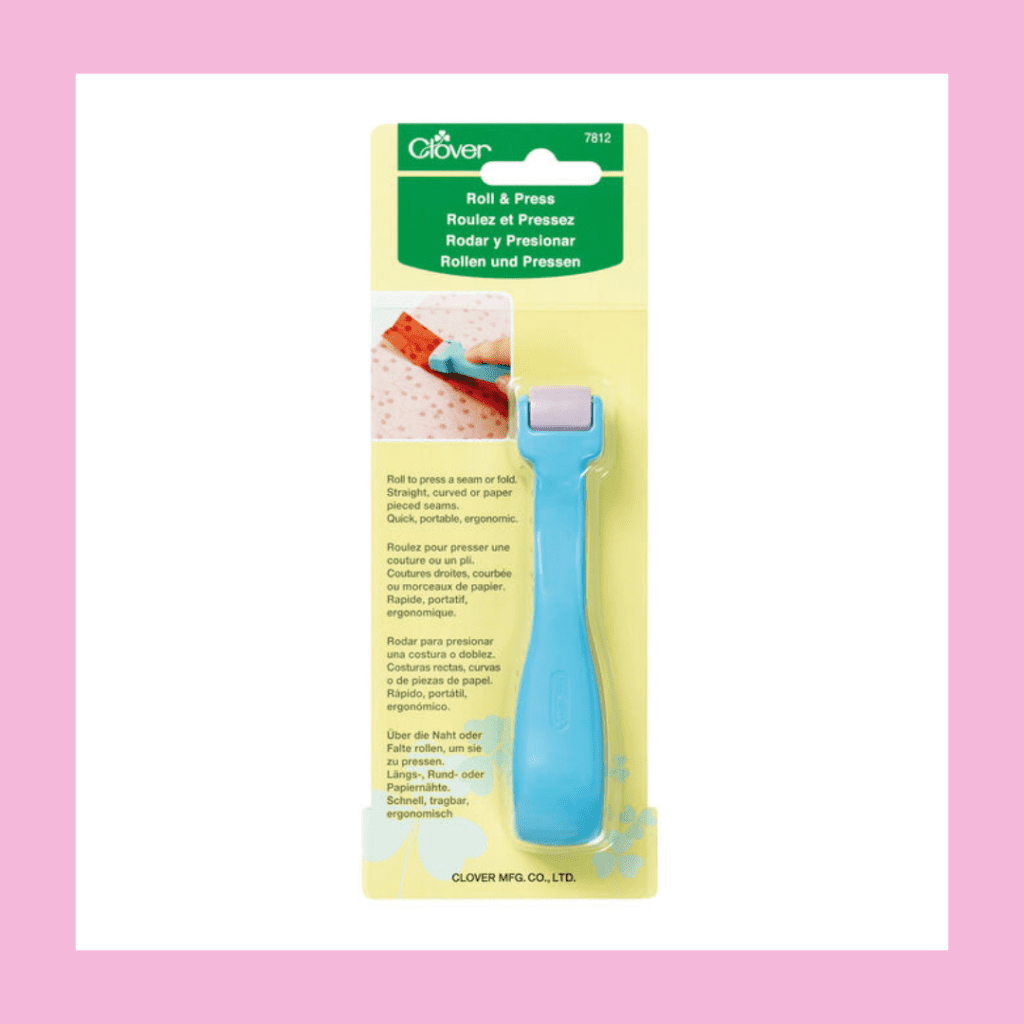 I couldn't live without my sewing snips! They are spring loaded, which makes them quick and painless to use. The sharp point helps me to get rid of pesky threads easily.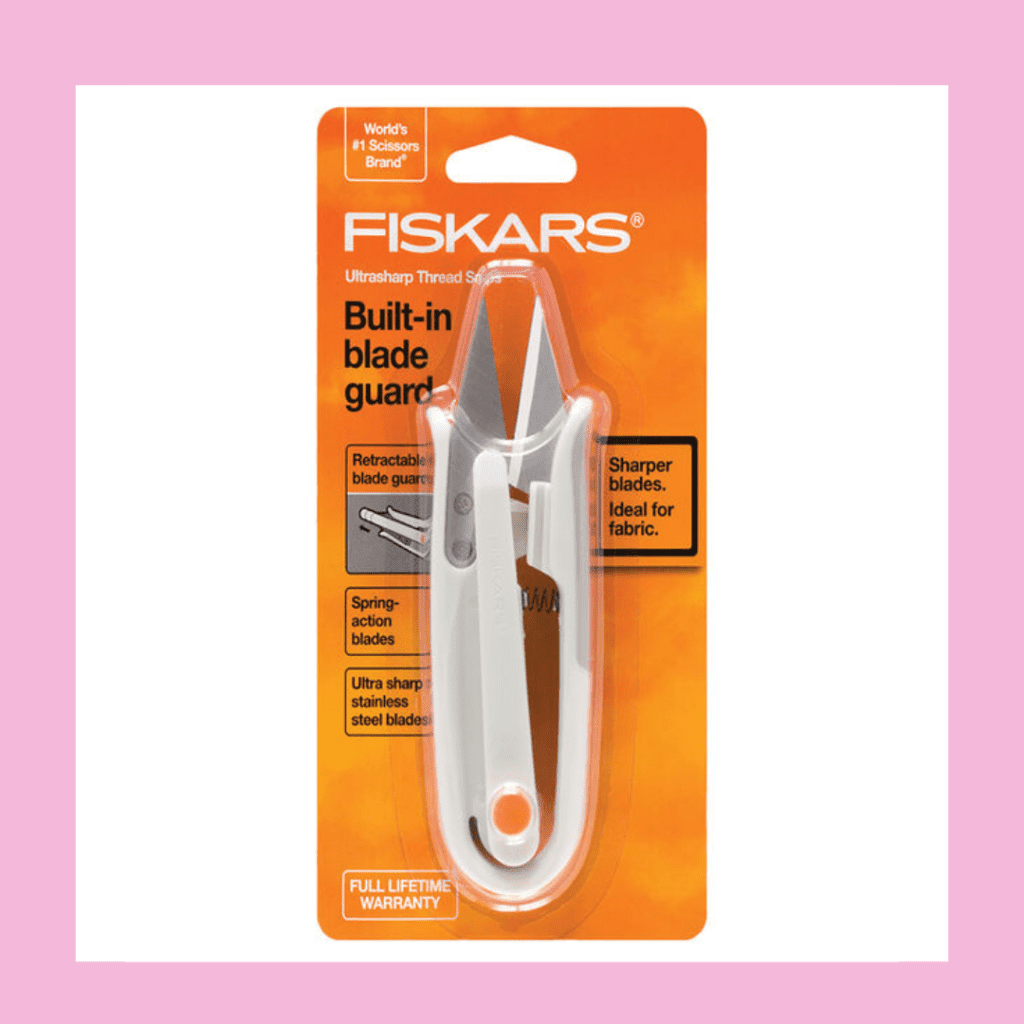 Prewound reusable bobbins are great to keep on hand, so you don't have to waste any time refilling your bobbins. I love the variety pack of different colors so I can match my bobbin thread to my project.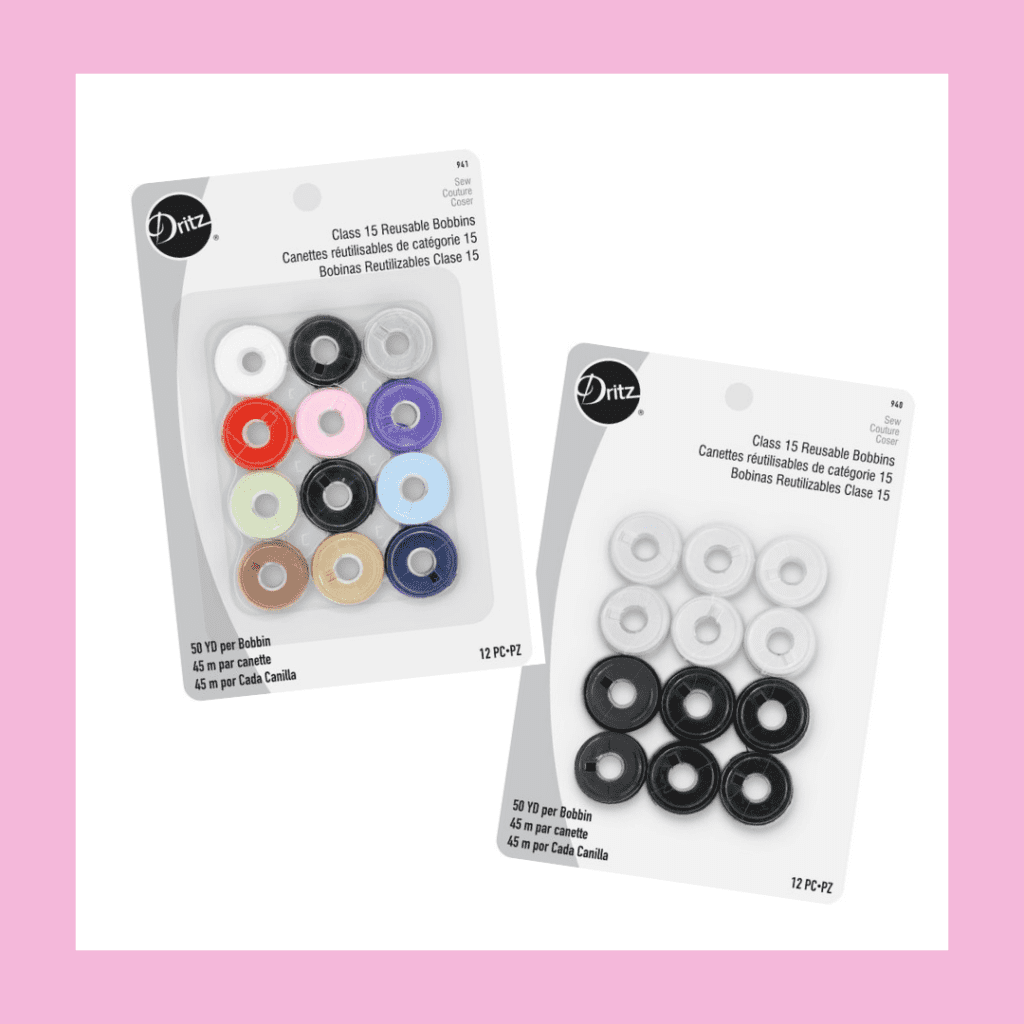 Tangled bobbin threads are a thing of the past with this handy notion! It keeps bobbins nice and neat. Plus, I love the cute colors that these bobbin boats come in!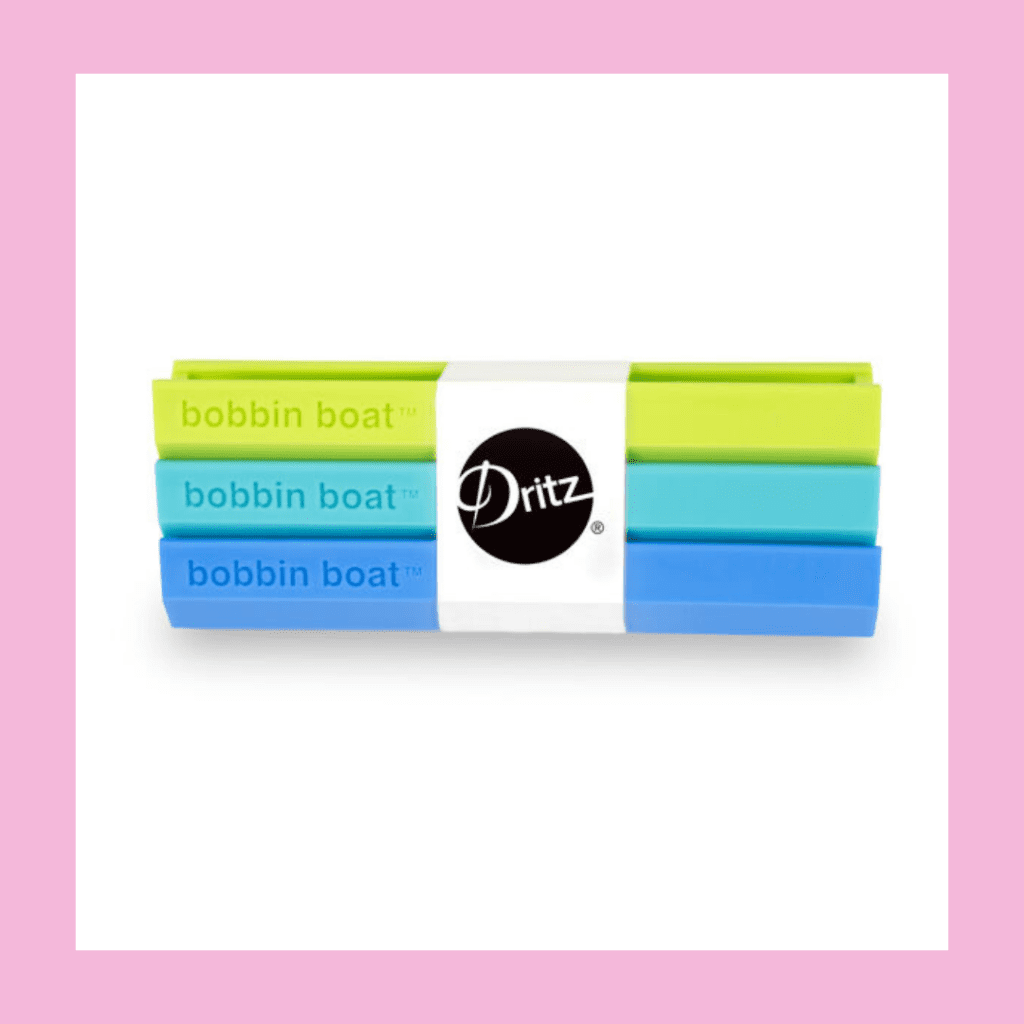 Accidents happen and having a good seam ripper is a necessity when sewing! If you've ever struggled to rip your seam allowances you'll love this seam ripper. It comes with a light and a magnifying glass so you can easily see your stitches.