Thanks for being here and supporting our small business!
Isn't it time for some MORE giveaway joy?? 2020 we've had enough!! Time for some joy around here!
Story Behind the Giveaways
Can I just tell you how hard these printers are to find in stock?? Waiting for weeks and weeks, checking the Canon website over and over and even checking Amazon, hoping that the ALL-IN-ONE Canon Crafter's Printer would come back in stock!
Well, we finally stumbled upon them when they had 20 come back in stock!
A few weeks ago, my husband Josh (Mr. Sweet Red Poppy) was up late working when I was asleep and he saw that they came back in stock. So he quickly ordered 3 and then headed to bed.
I woke the next morning (not knowing he had done this) and then I saw they were in stock, too. So I decided to purchase 3 for future giveaways! Ahhhhh! When he woke up we both laughed (then cried) about how we have SIX printers on their way!
But, no worries! We are giving them away over the next few months!
Thanks for being here and supporting our small business!
Canon PIXMA TS9521C Giveaway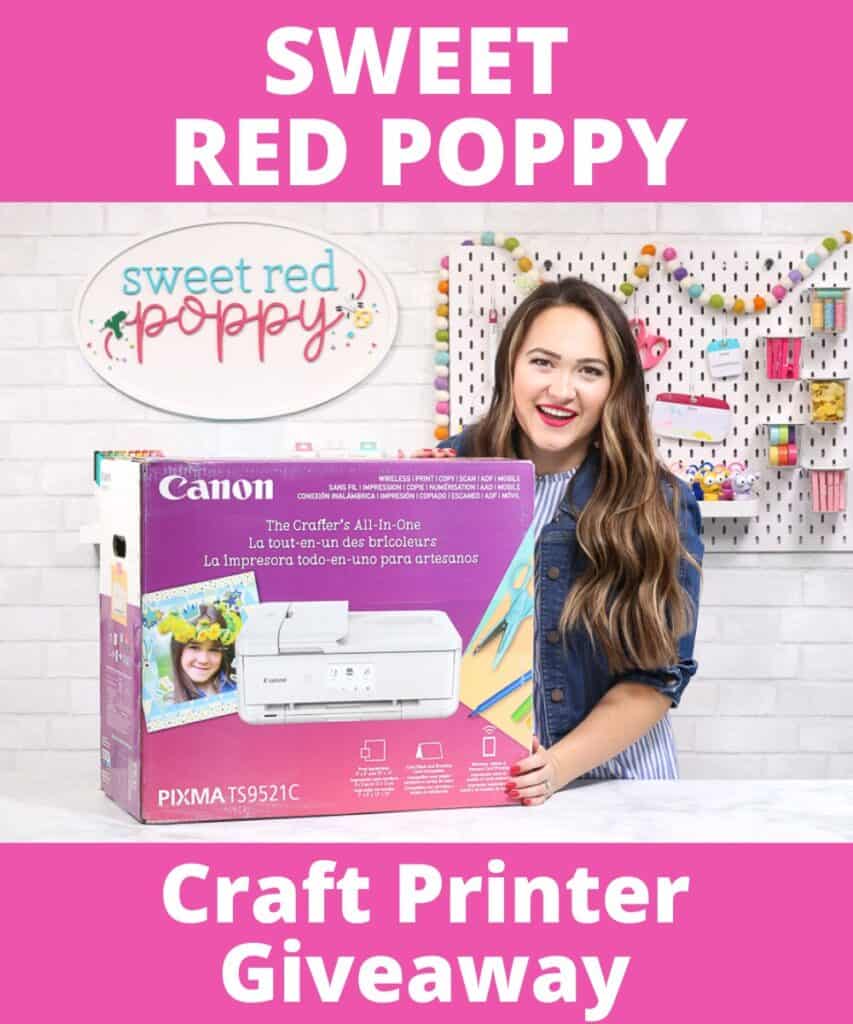 Having trouble viewing the giveaway? You can also Click Here to view it in a new tab or browser.
Have you ever wanted to give back to Sweet Red Poppy?
Explore our small pattern shop here below. Every purchase helps support our small business! We so appreciate it!
https://www.sweetredpoppy.shop
Join our free Facebook group for crafting inspiration:
Crafting and Sewing with Sweet Red Poppy
https://www.facebook.com/groups/2128534807407840
Join our Patreon called the Poppy Club, only $8 a month for a private Facebook group where you can ask crafting, Cricut and sewing questions and get monthly SVG files from Sweet Red Poppy.
https://www.patreon.com/sweetredpoppy
Prize List
Canon Printer (PIXMA TS9521C)
Past Winners
November 2020: Suze Vinton (Canon PIXMA TS9521C), Lauren Morehouse (Lynn Lilly Glue Gun, 4 cans of Colorshot spray paint, & a $50 gift card to JOANN)