How To Decorate Flower Pots With Fabric
Give your old clay pots new life with a coat of Mod Podge and fabric! It's the perfect way to use up scrap fabric and add a splash of color to your home for spring!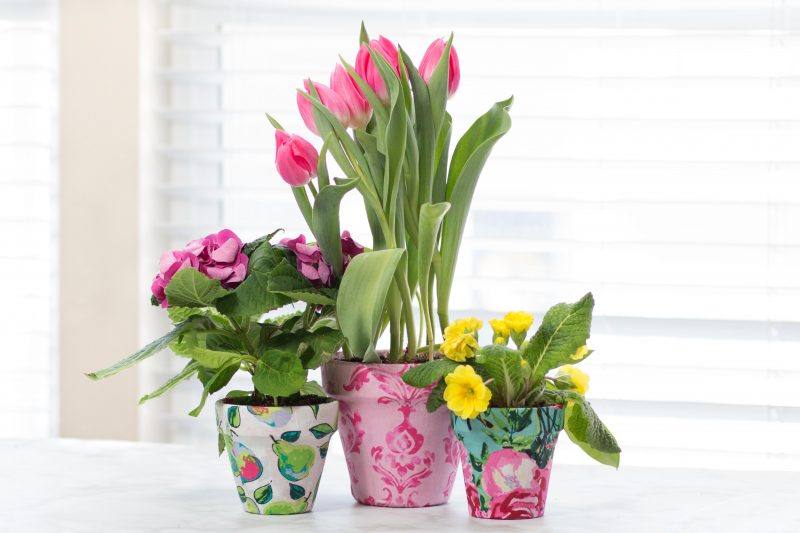 Spring is finally here and I'm so excited to start planting some pretty flowers! When I couldn't find any pretty planters at the store I decided to take matters into my own hands! The result was this beautiful fabric-covered clay pots. I just adore this bright and cheerful fabric from Riley Blake Designs fabric line Berkshire and it complemented my flowers perfectly. This project is incredibly easy and doesn't even require a sewing machine.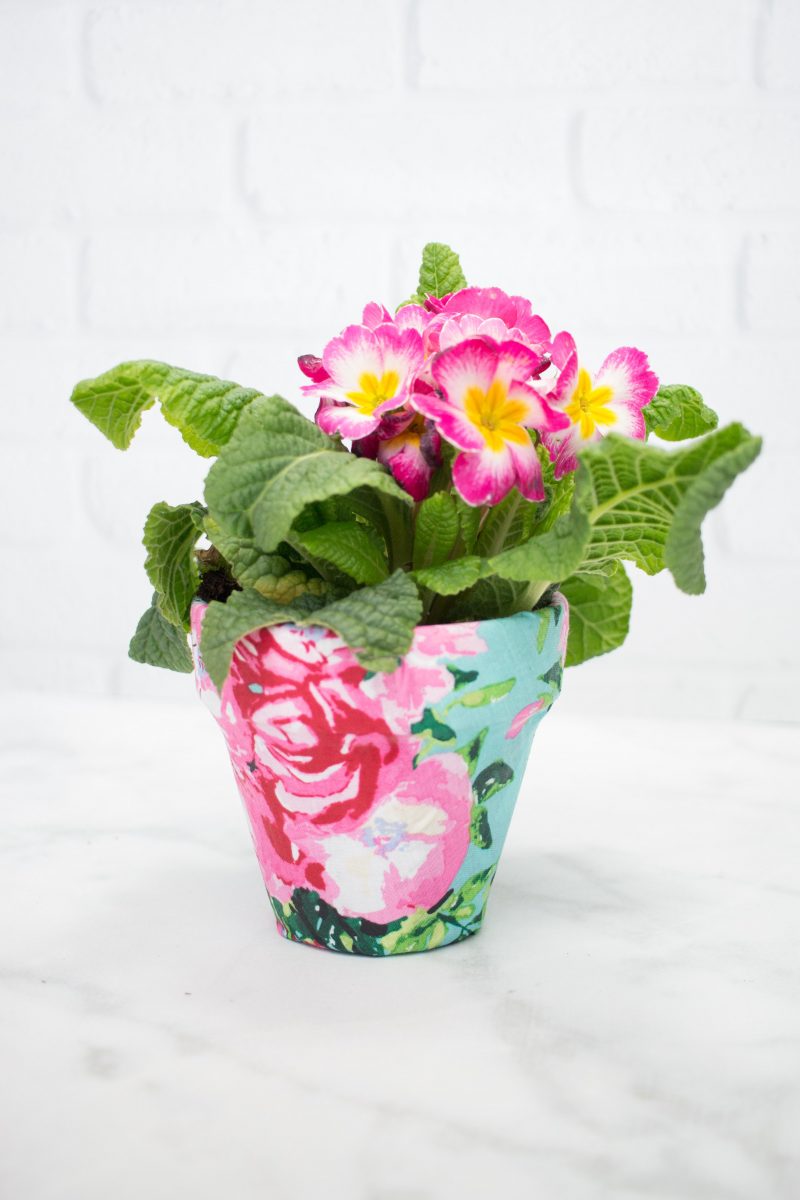 Supplies
Clay Pot
Foam Paint Brush
Scissors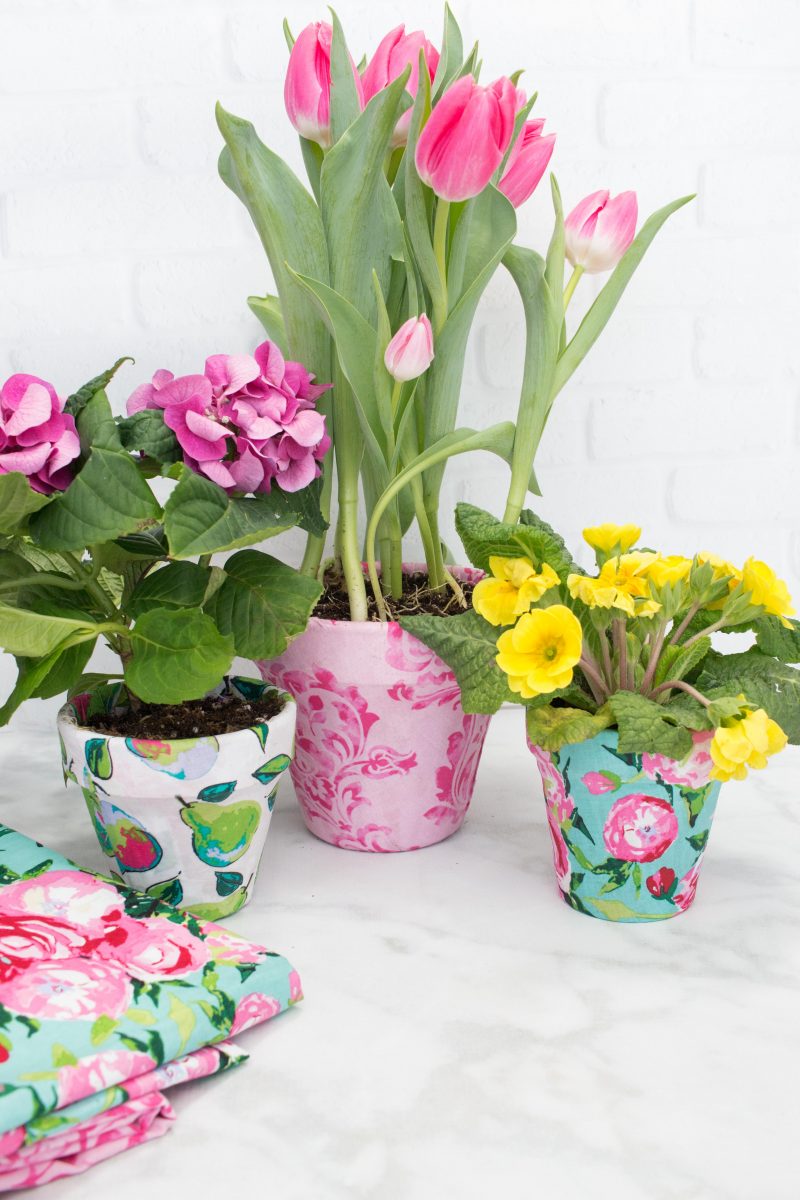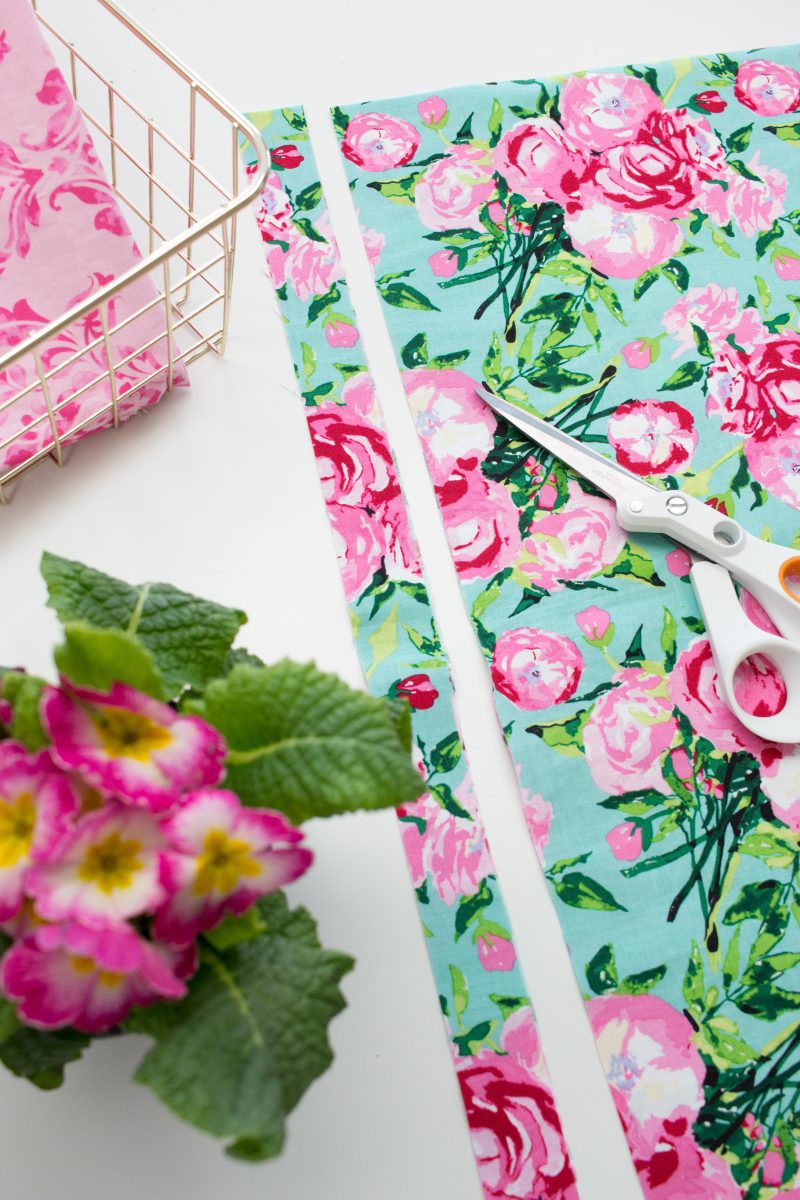 To begin, draw a line on the top and bottom of the clay pot. This line will help you to measure the right amount of fabric.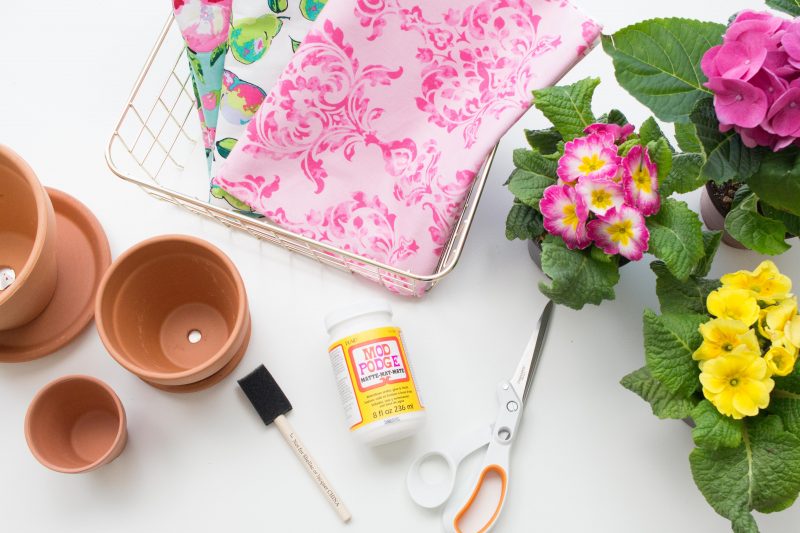 Lay the pot on top of the fabric and trace the top outline as you roll it 360 degrees. You can add a bit more to the end so you will be able to overlap the edges of the fabric.
Now, put the pot back where you started and lower it 3 inches and repeat the same process of drawing a line as you slowly roll the pot. The extra 3 inches will allow you to cover part of the top and bottom of the pot.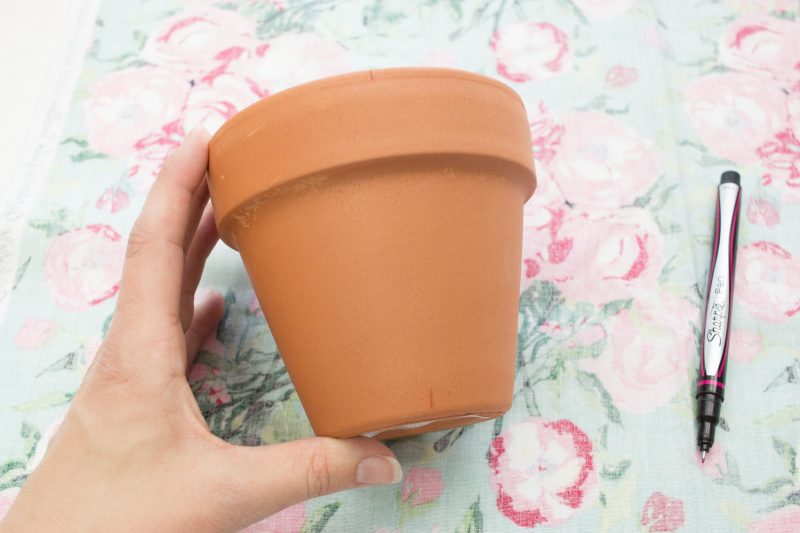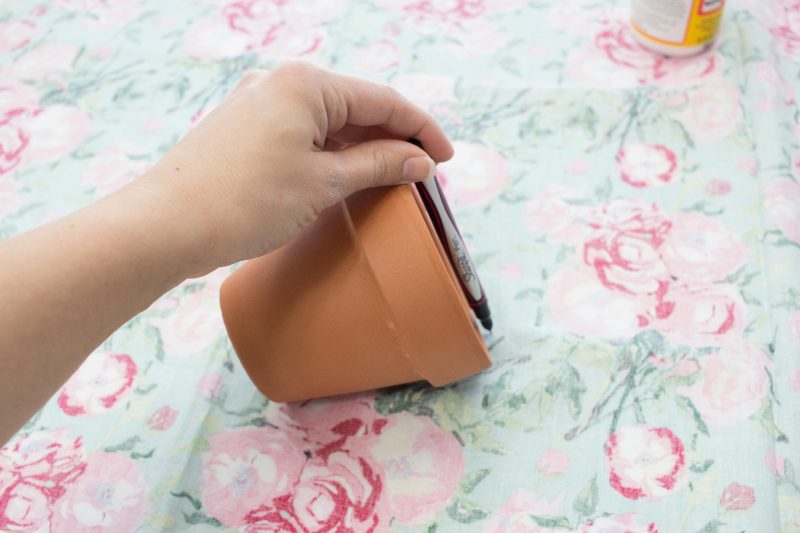 Cut out the pattern and don't worry if it's a little wonky. It doesn't need to be perfect!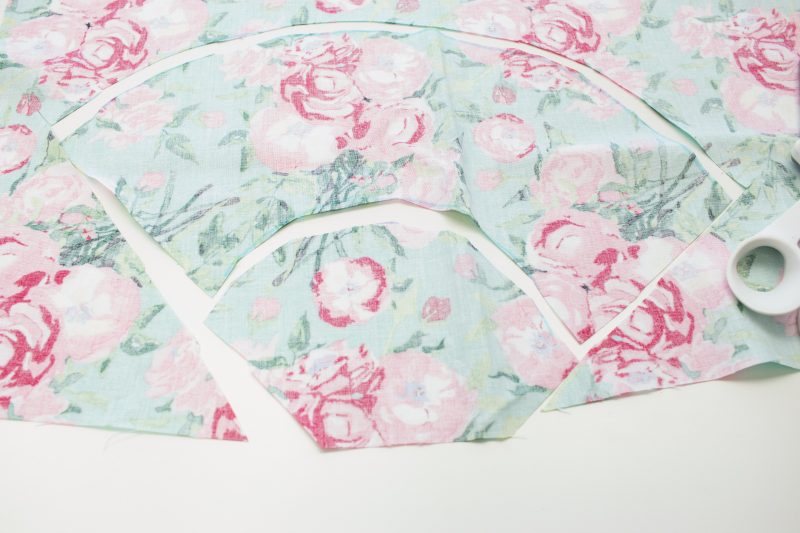 Apply Mod Podge to the front half of the pot.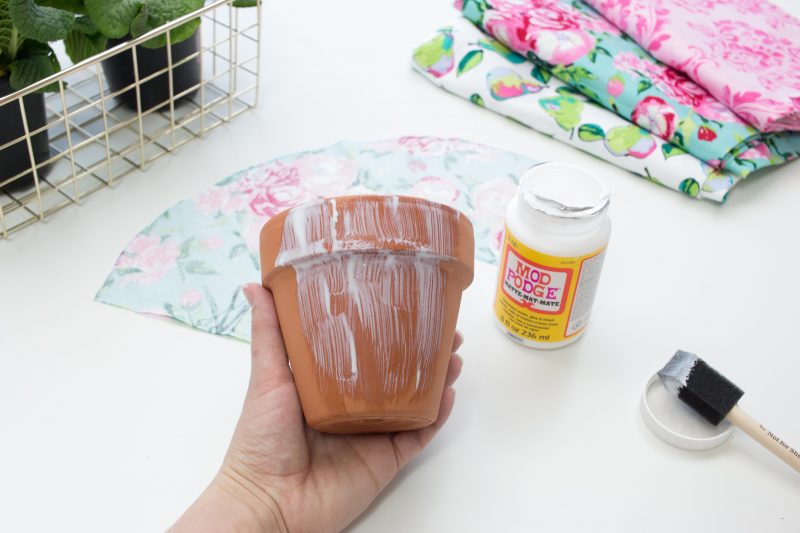 Center the pot on top of the fabric. Pull the fabric around the pot tightly. Add more Mod Podge to either side until you've covered the entire pot. Be sure to pull the fabric around the pot tightly.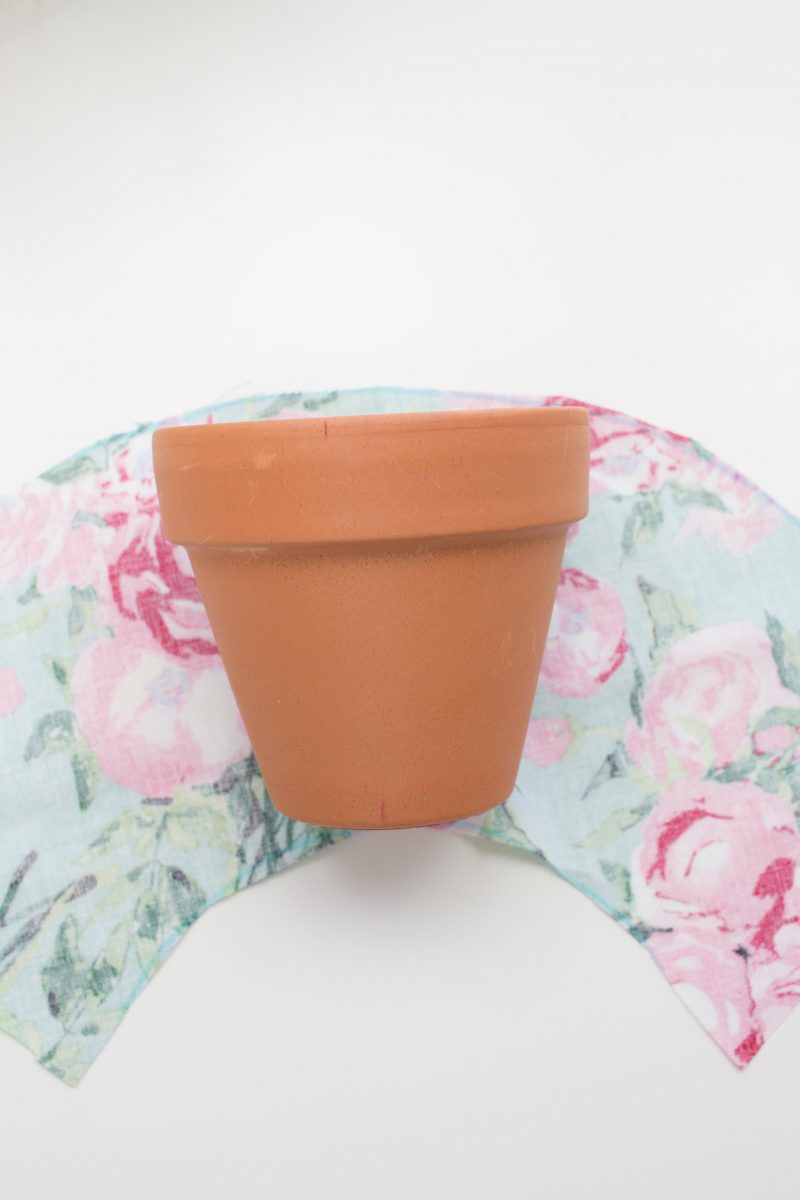 Cover the 1.5 inches of the inside edge of the pot with Mod Podge and pull the end of the fabric over the edge of the pot.
Cover the bottom of the pot as well leaving a small opening for the water to drain from the hole.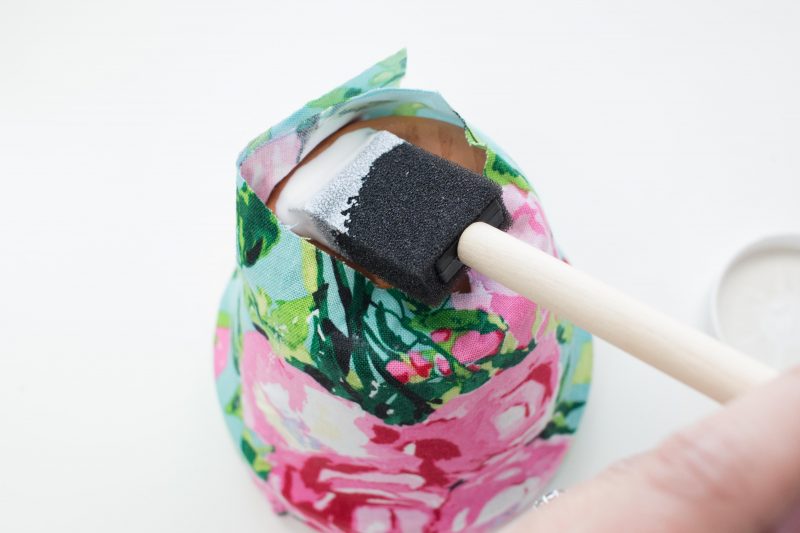 Cover the outside of the pot with Mod Podge and let dry.
Once the Mod Podge has dried completely and is no longer cloudy, transfer the plant into the pot. Don't forget to break up the roots a bit when you are potting the plant.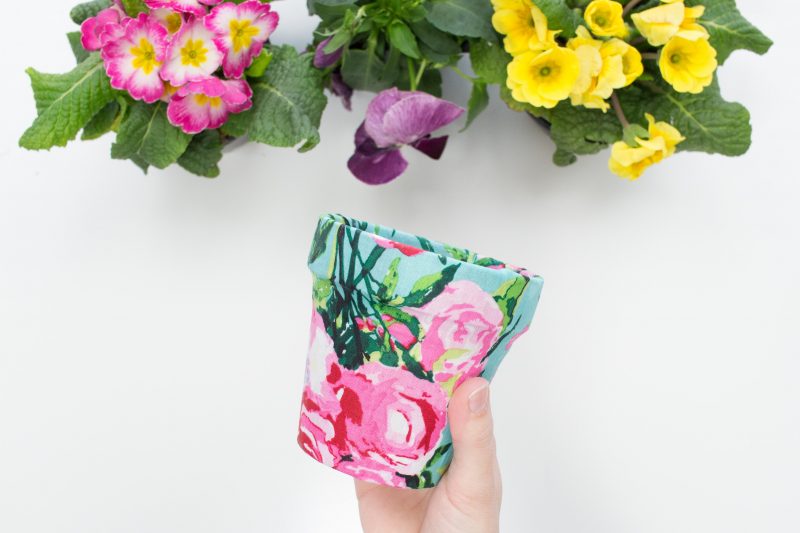 Doesn't it look so pretty? A set of these cute fabric flower pots would be perfect for a Mother's Day gift!
Watch the step-by-step video below!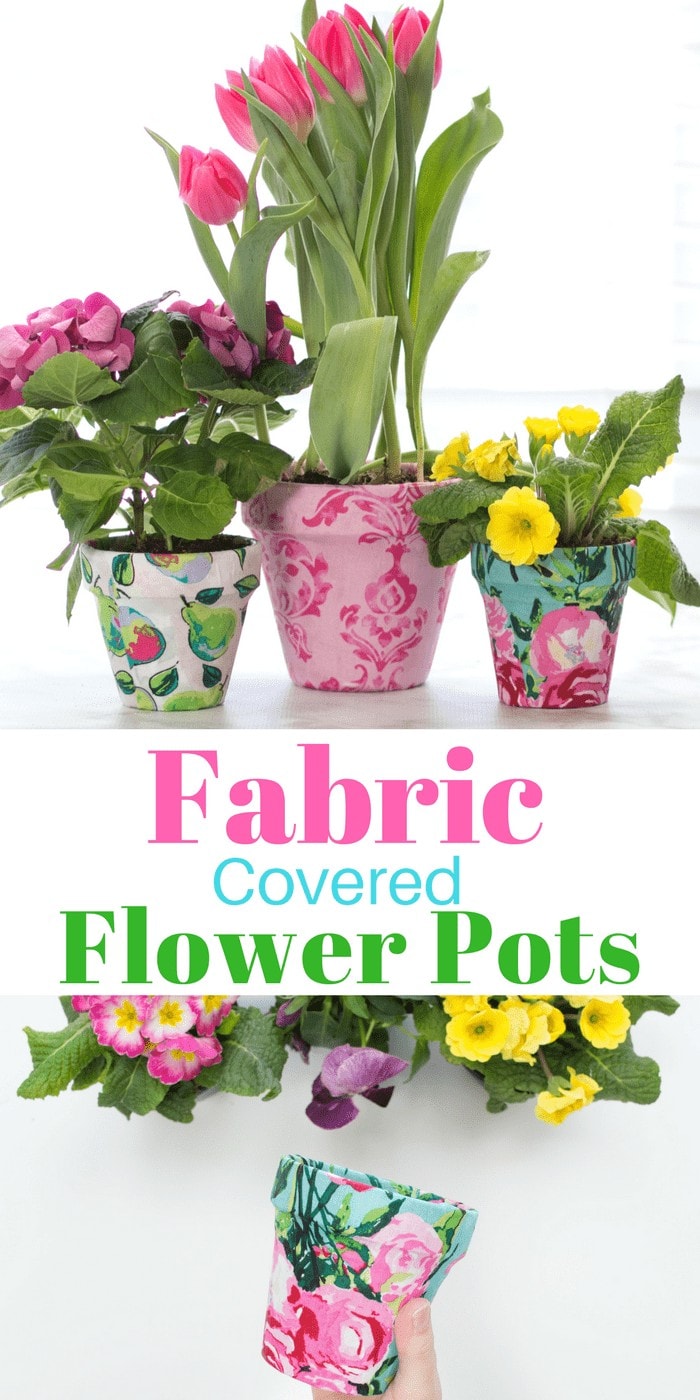 If you love easy, no-sew projects make sure to check these ones out as well!
https://sweetredpoppy.com/hairbow/
https://sweetredpoppy.com/diy-layered-tassel-earrings/
https://sweetredpoppy.com/no-sew-girls-fabric-hair-bows/